'Express Yo Self' + Revive That Boring Glass Votive!
Here's another easy trick that takes less than 20 minutes to create a cool new DIY Gold Geometric Votive accent.  I burn through a ton of candles, and I love reutilizing the left over glass after the wicks burn down.  This was another small accent piece that we're going to use at our wedding to hold the paper straws we bought for the bar.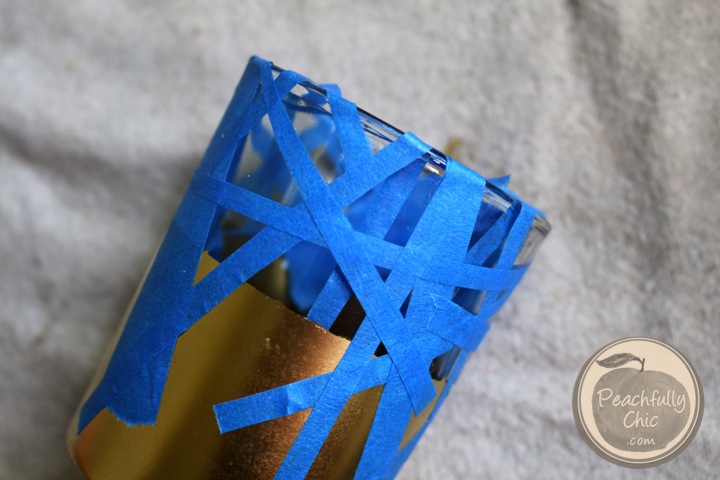 As you can see from the photo above, I taped off the glass and sprayed a full even coat of gold paint around the base of the glass votive.  I love all things gold at the moment, so I wanted a little extra statement piece for the bottom half.  Then I took my painters tape, and began cutting different widths of tape.  You can actually buy very thin painters tape, but I wanted to use what I had around the house and I enjoyed varying the different widths of the strips of tape.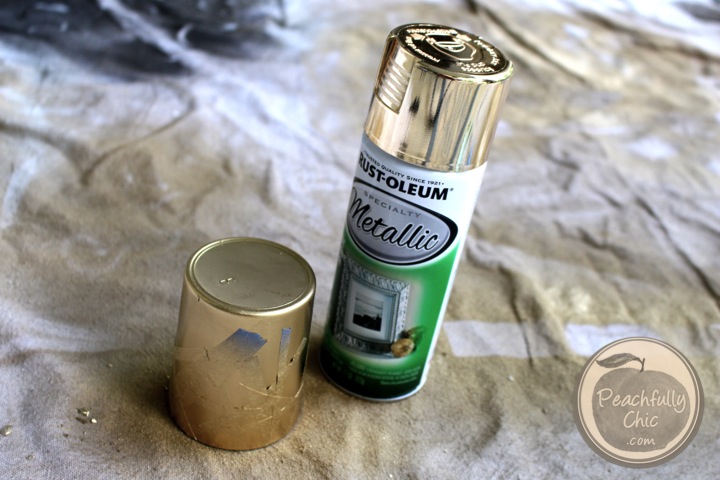 Then I just used my super dependable Rust-oleum Metallic Gold spray paint (it's seriously my favorite right now), and sprayed over the glass with the top down.
Let that dry for about 5-10 minutes depending on how humid the weather is and how much paint you applied, peel back the tape, and voila! You've got a redesigned funky little gold votive. Now that's what I call working with what you've got!
All in all this was probably the remnants of a $1 votive linen candle, painters tape I already had around the house, and the spray paint!  Probably about $5 in all and I got multiple uses out of it!  I can't wait to show you this in action at our wedding in a few weeks!
Do you have any other DIY tips you absolutely love? If so, please share them with me in the comments below, I always enjoy hearing creative inspiration from others!
PS: If you are wondering where I got the "BAR" sign that's peaking out in the background, I actually made it! You can check out the steps from my other post Simple D-I-Y Bar Sign 🙂