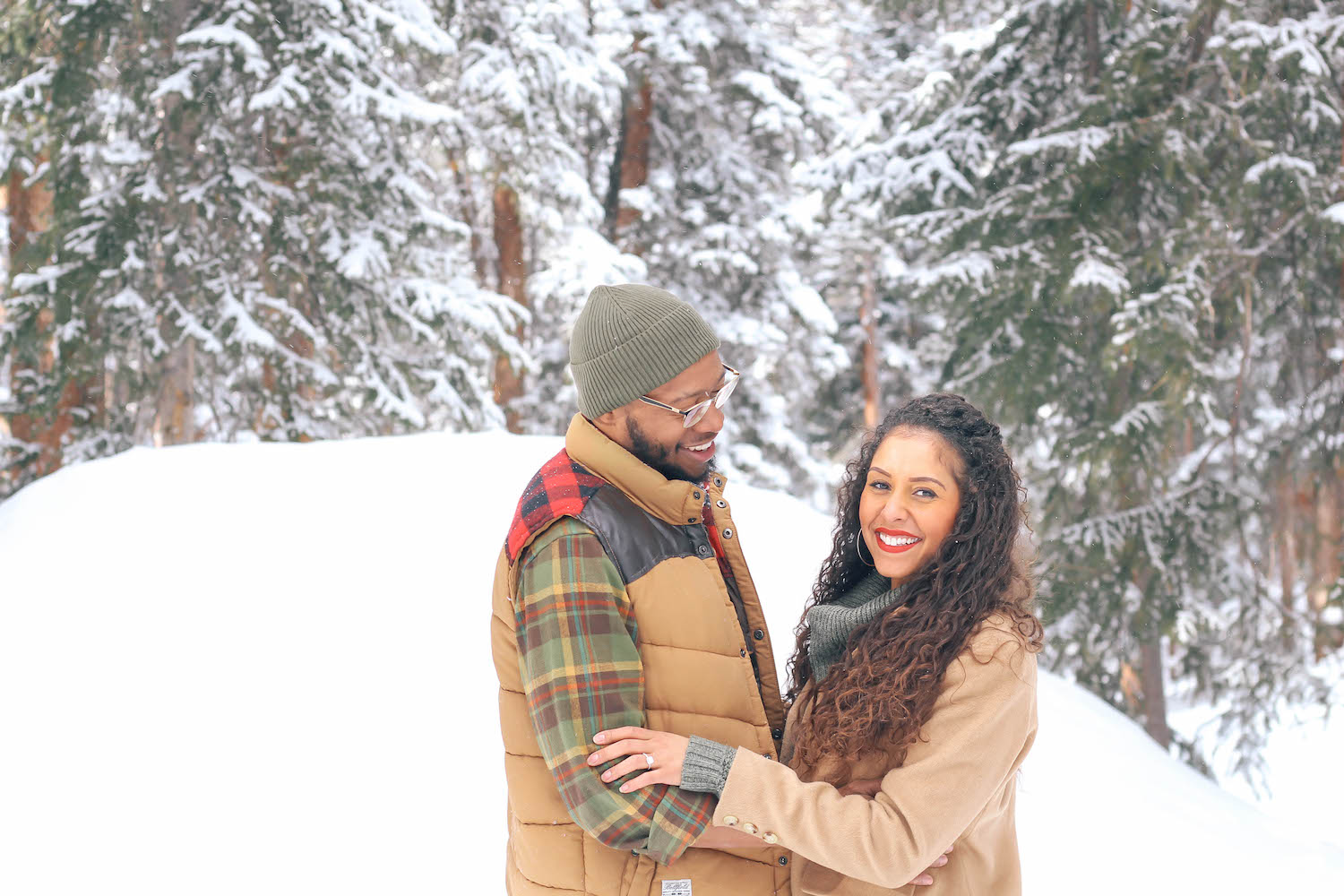 I have always loved taking photos.  I feel like I've always had a camera in hand as far back as I can remember.  My mom had a Nikon camera that I loved to play around with, and I had both a classic Polaroid camera and a Kodak camera that I can remember taking on field trips with me during middle school.  I loved developing film in my high school photography class and shadowed a professional photographer for my "senior project" when I was still deciding "what I wanted to be" when I grew up.  Capturing memories and sharing fun experiences is what drove me to create this blog, and continues to drive me to discover new adventures.
The Idea:
So when a dear friend, NT, decided that he wanted to propose to his longtime girlfriend, Letisha, during our couples trip to Colorado this past winter, I was beyond thrilled and humbled to be a part of such a magical moment.  These two shared something so unique in their relationship that I knew I had to capture this special moment for them.  A snowy winter engagement photo shoot would be something they would always be able to cherish and Colorado was the perfect location to stage the shoot.    
The Surprise:
For the ultimate surprise, I worked with NT and decided to position the engagement as a photoshoot to be featured on Peachfully Chic.  Not to arouse suspicion, both couples were to be a part of a snowy staged photo shoot that I wanted to create in the winter wonderland near our cabin in Breckinridge.  In order to make sure everything was in place, I told Letisha that we needed to get the lighting right with her and NT in the scene.  A few snaps later and NT was down on one knee with the surprise proposal.  After some very heartwarming words, Tisha said "Yes!" and we continued to celebrate with some beautiful photos of them in the snow.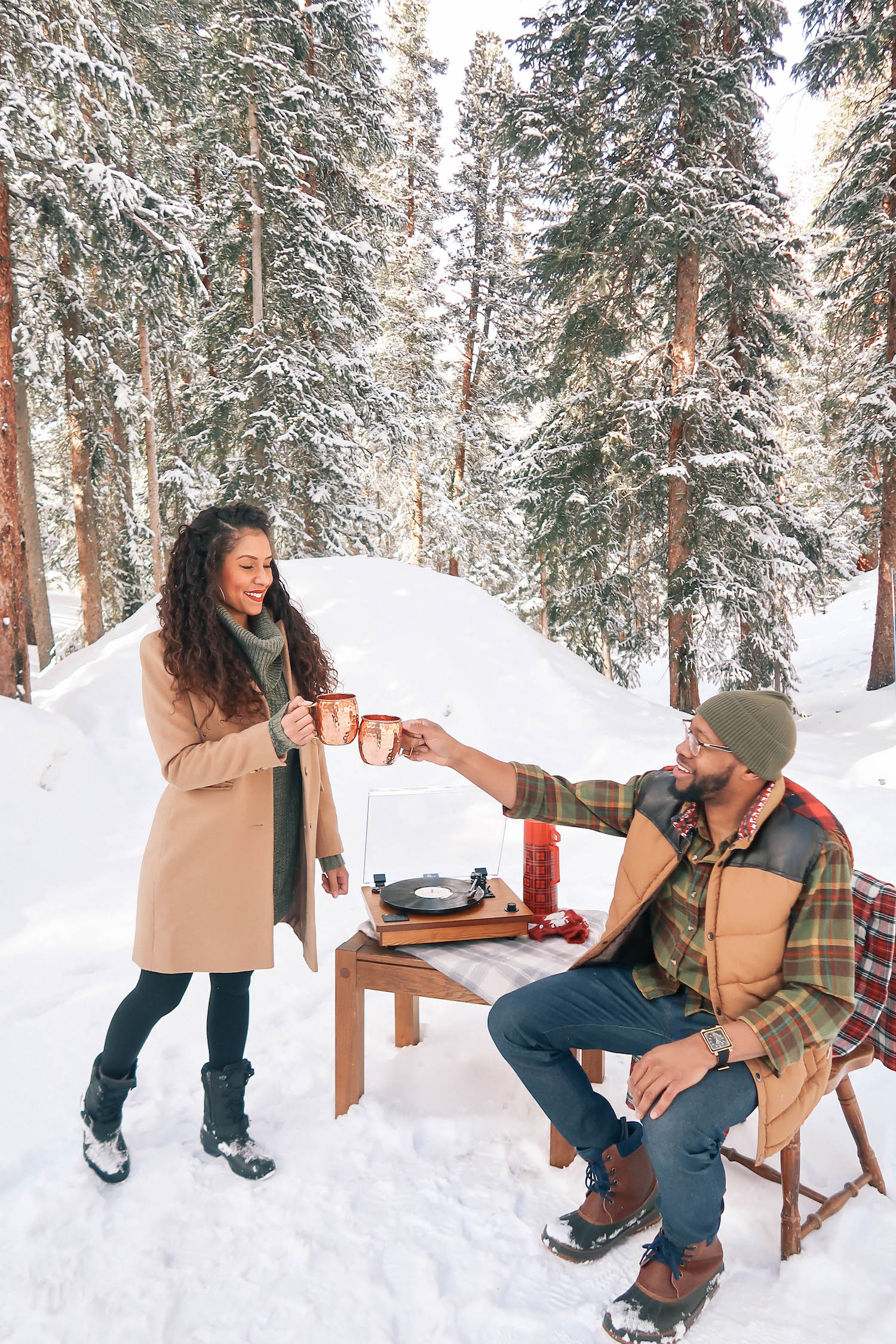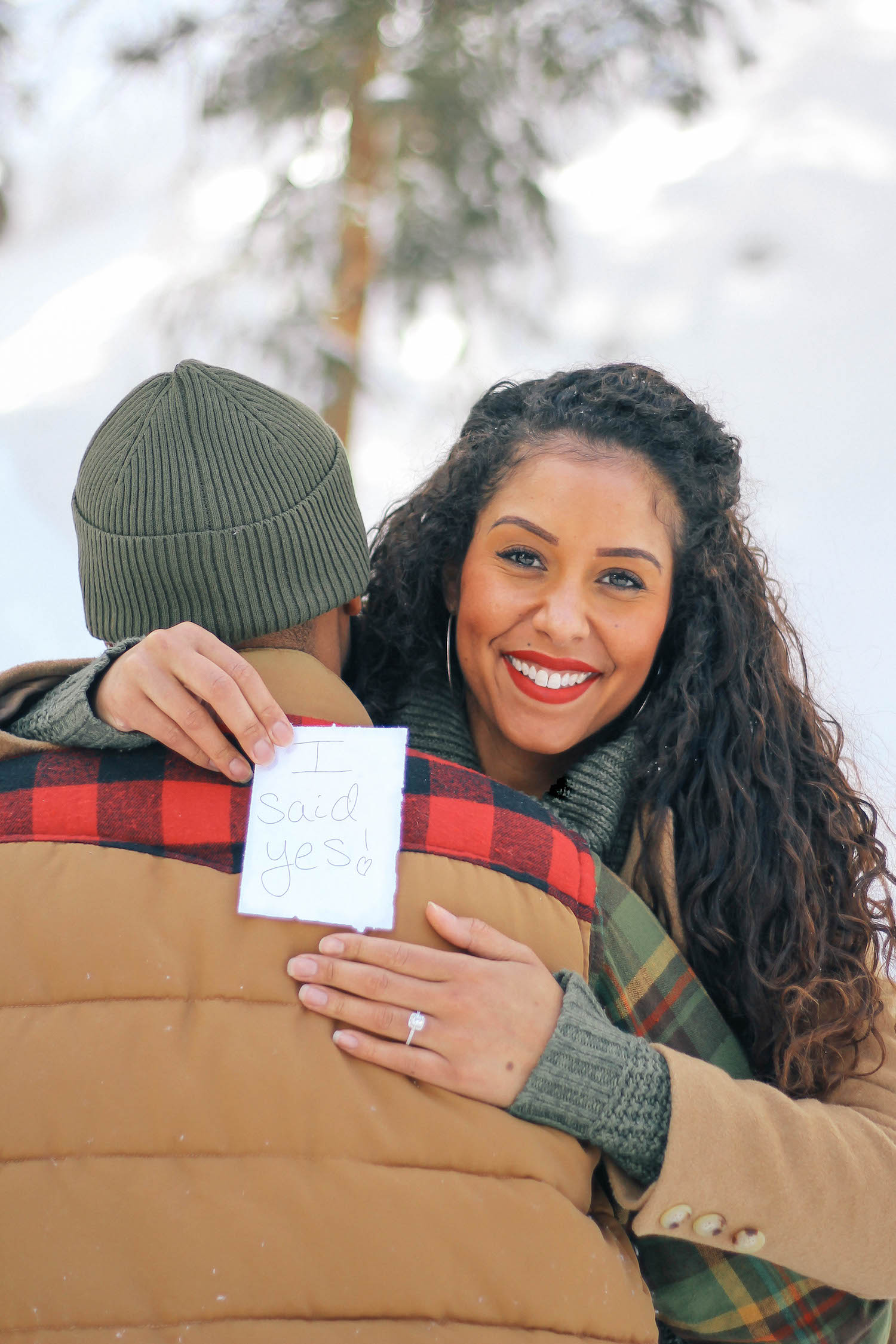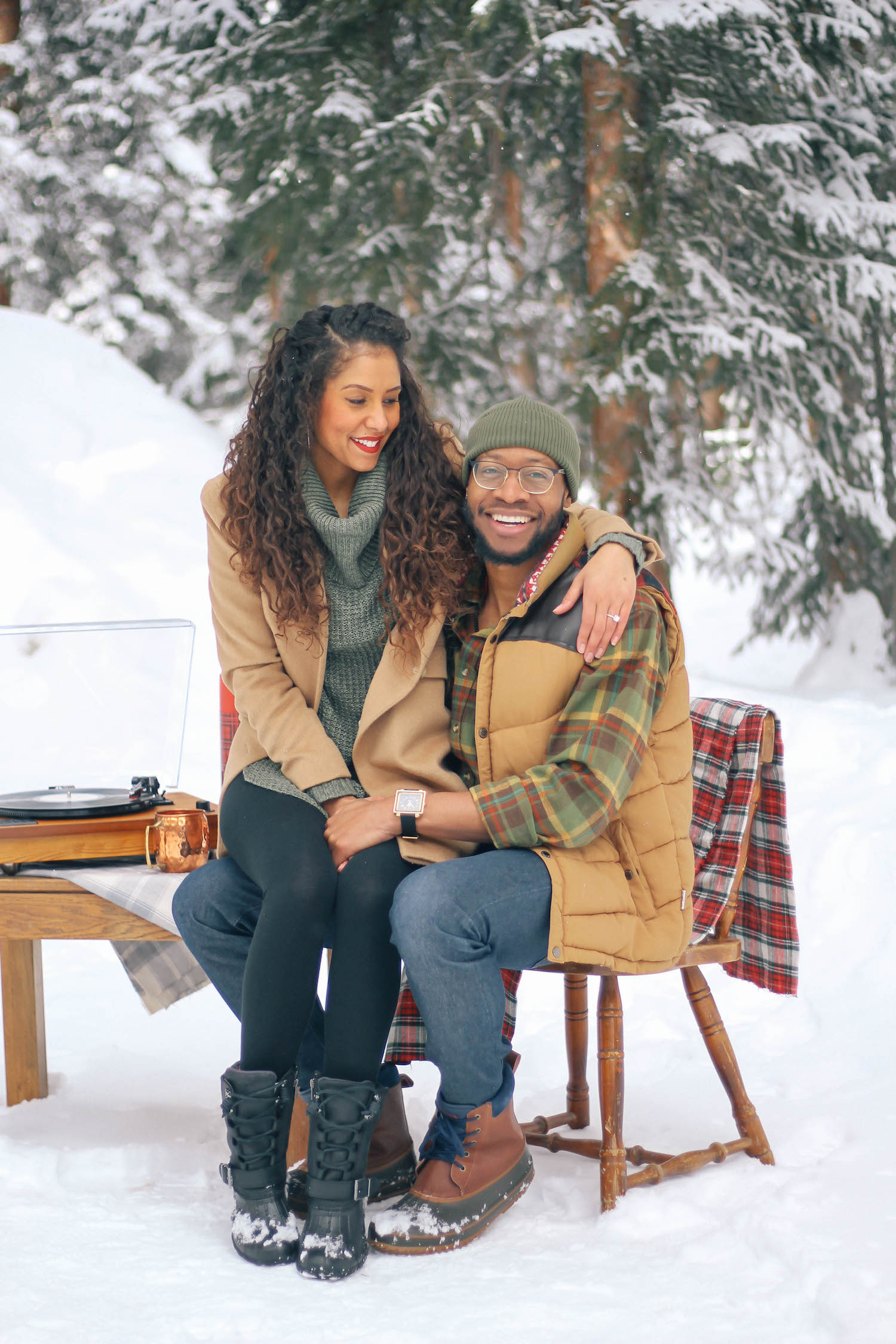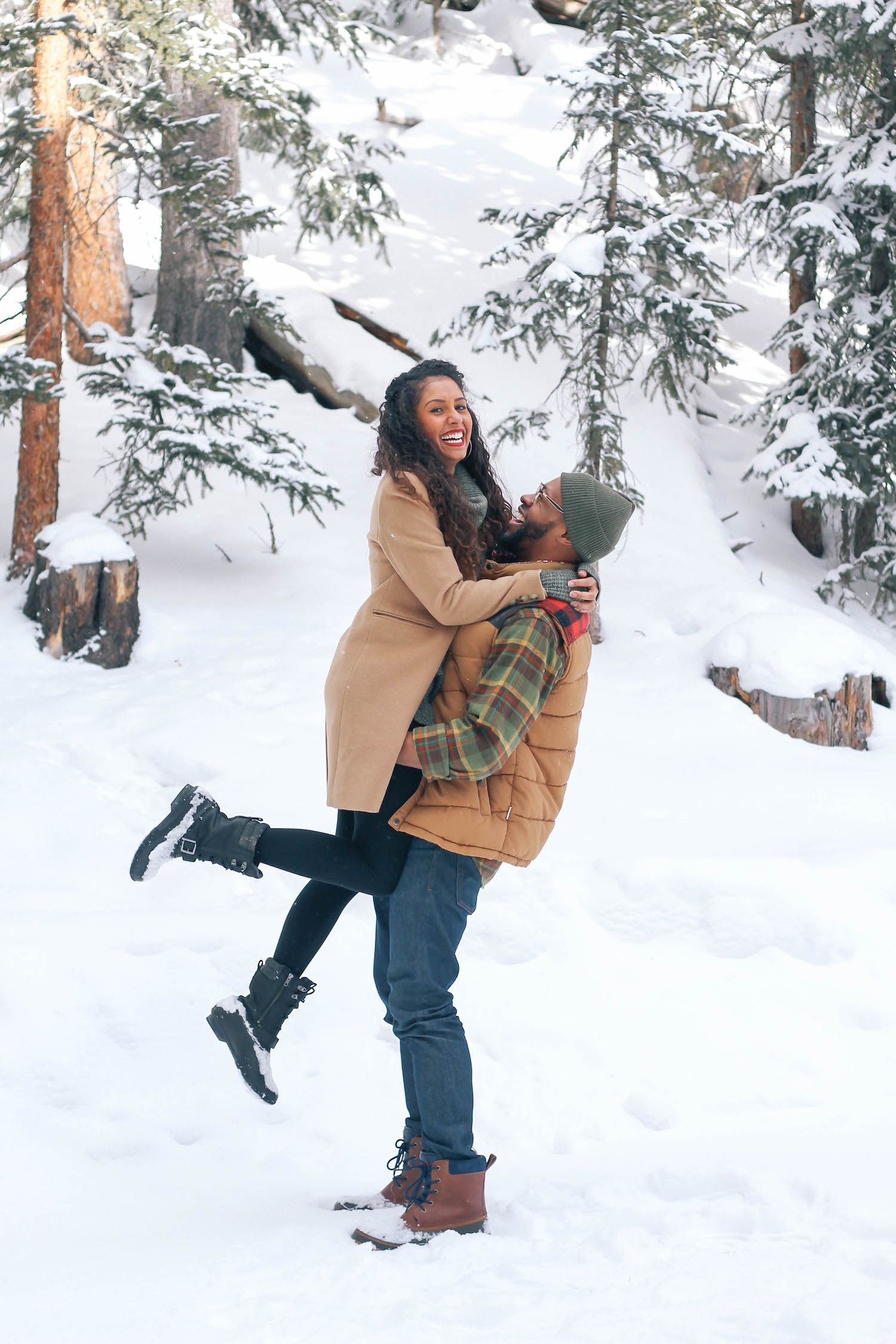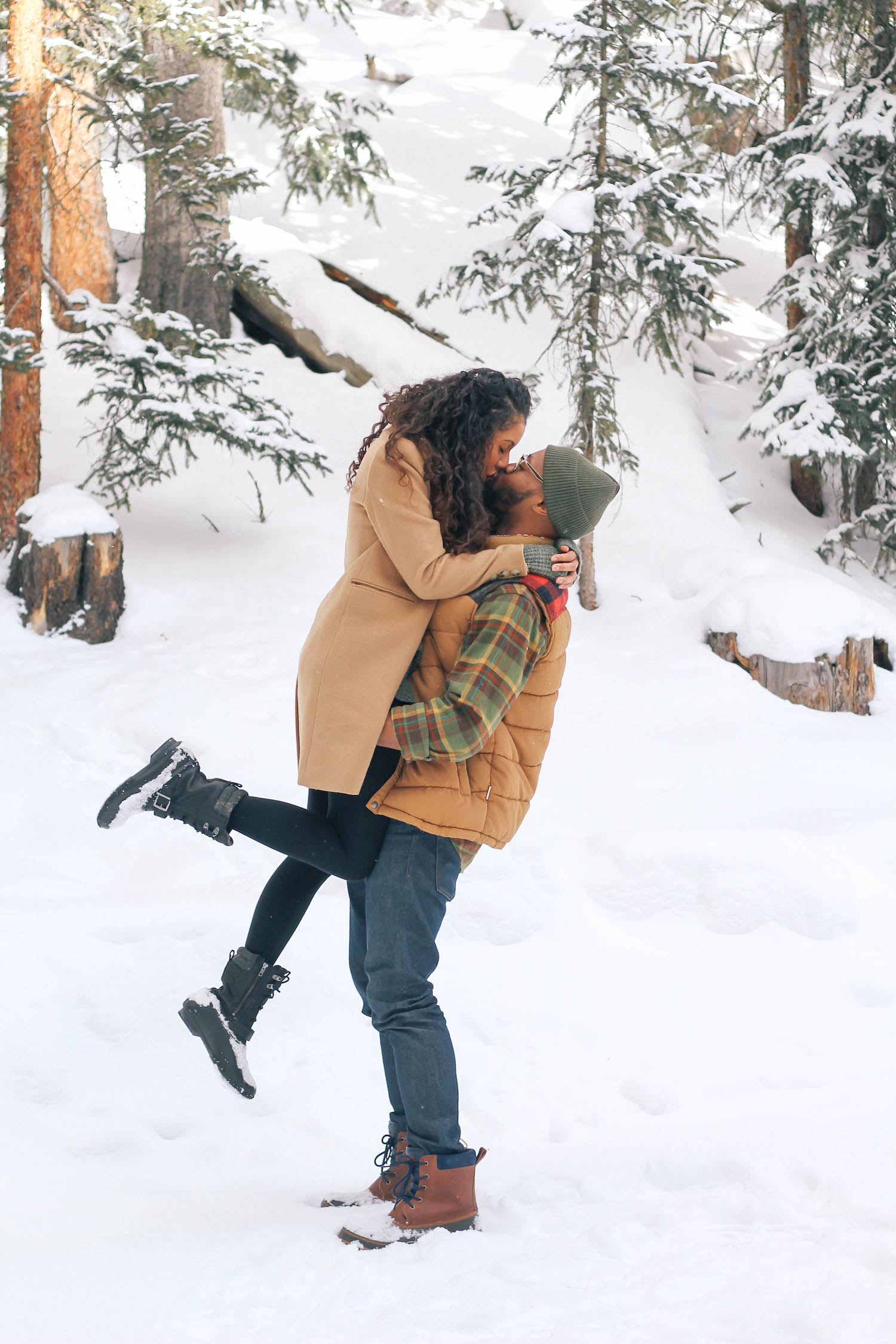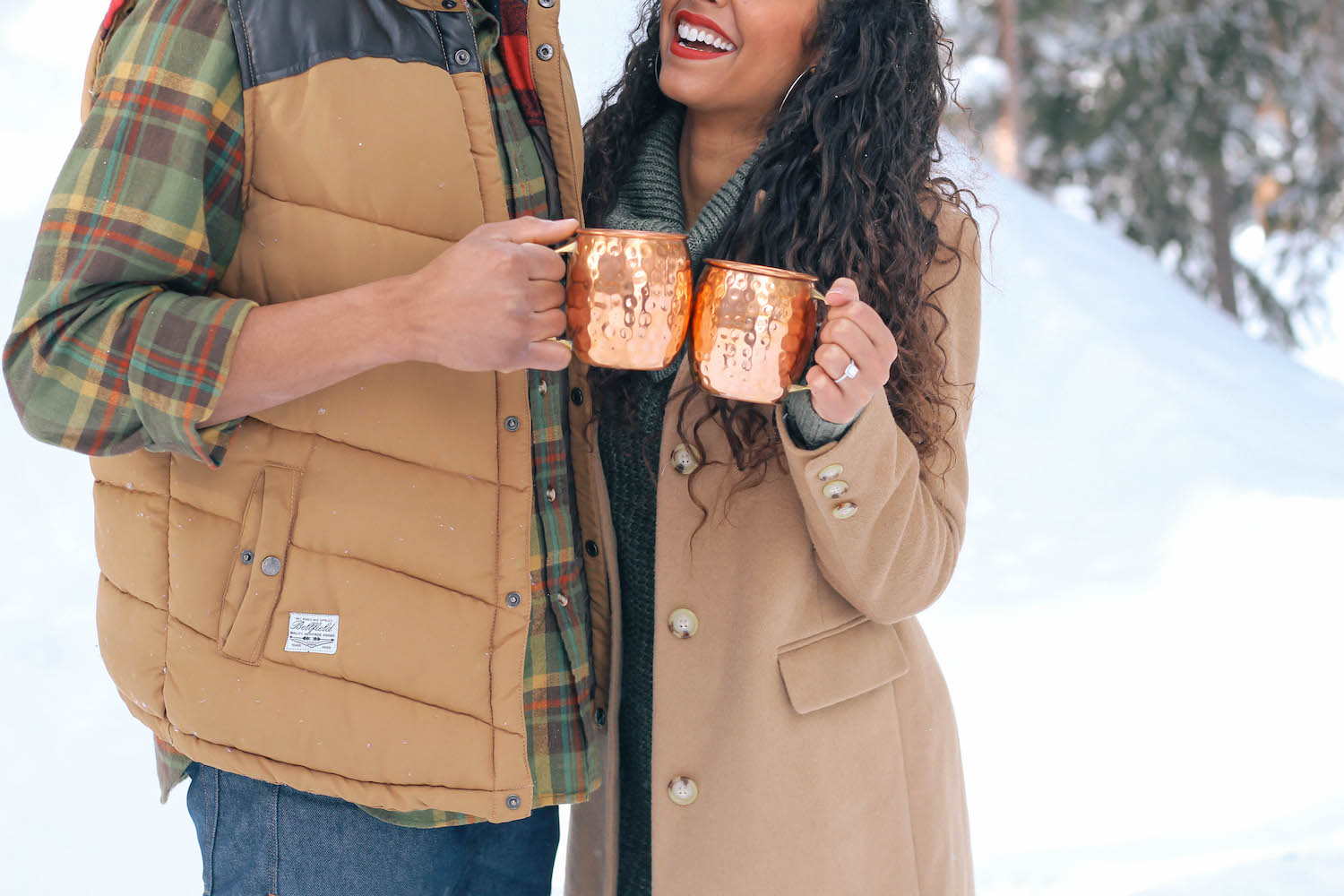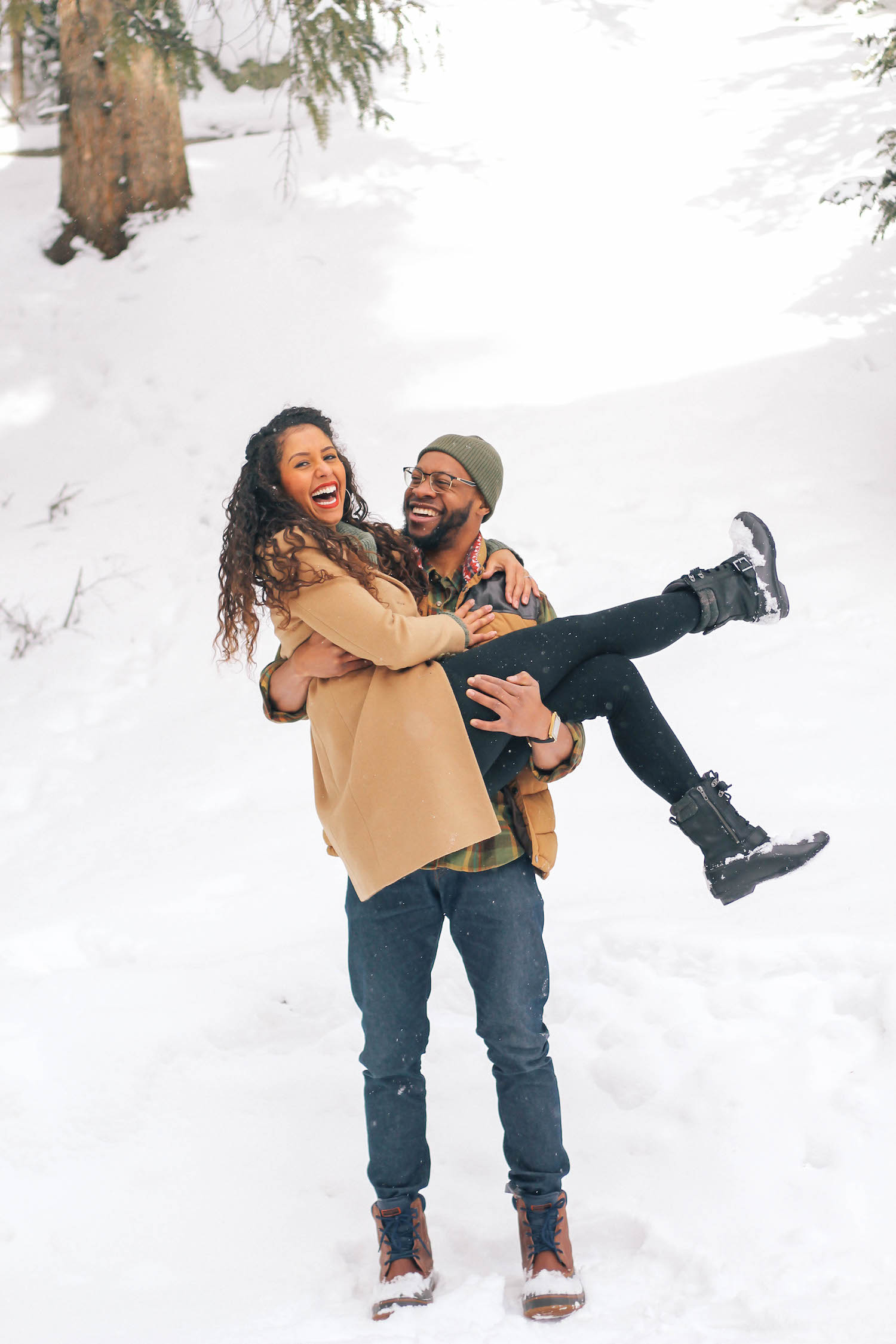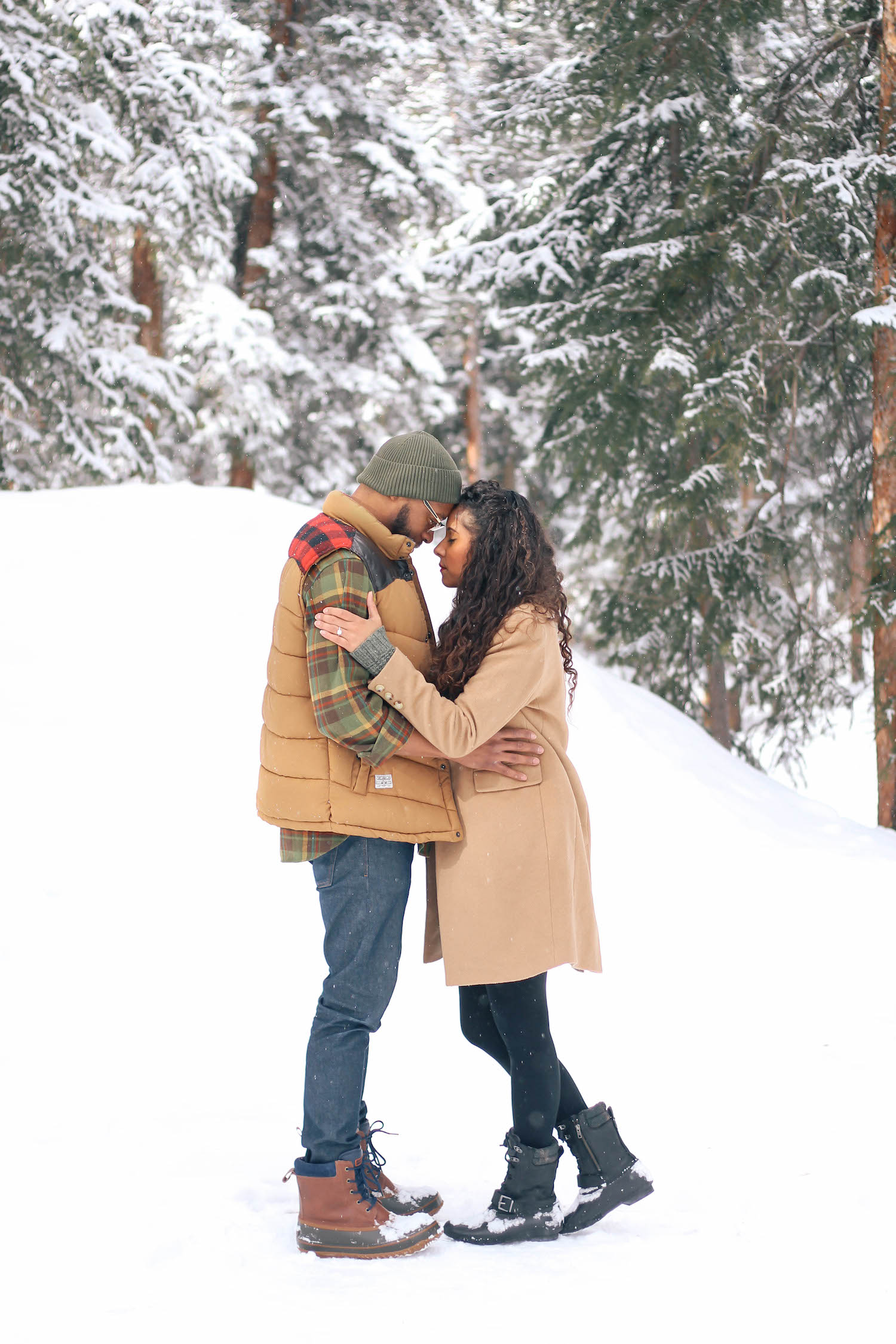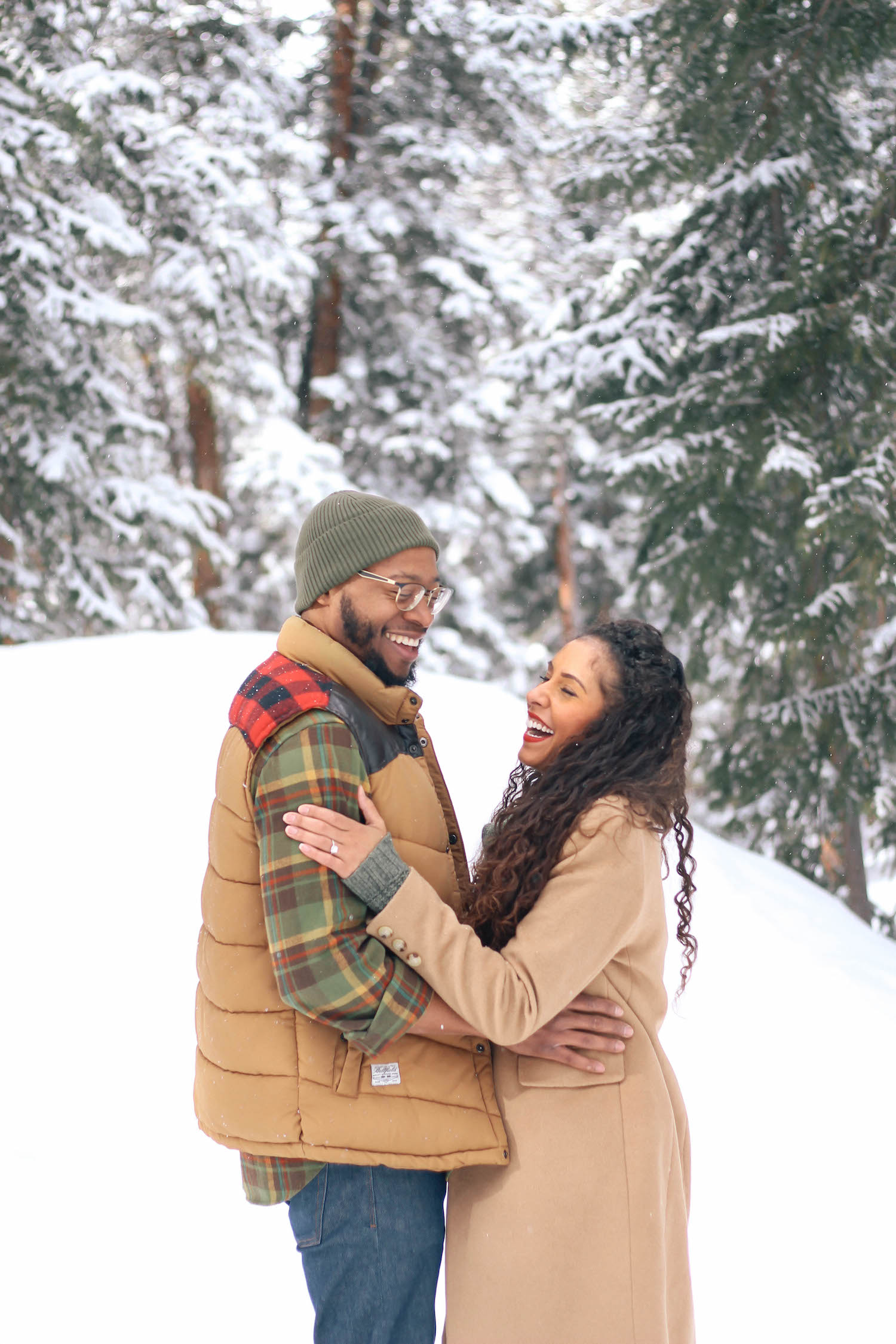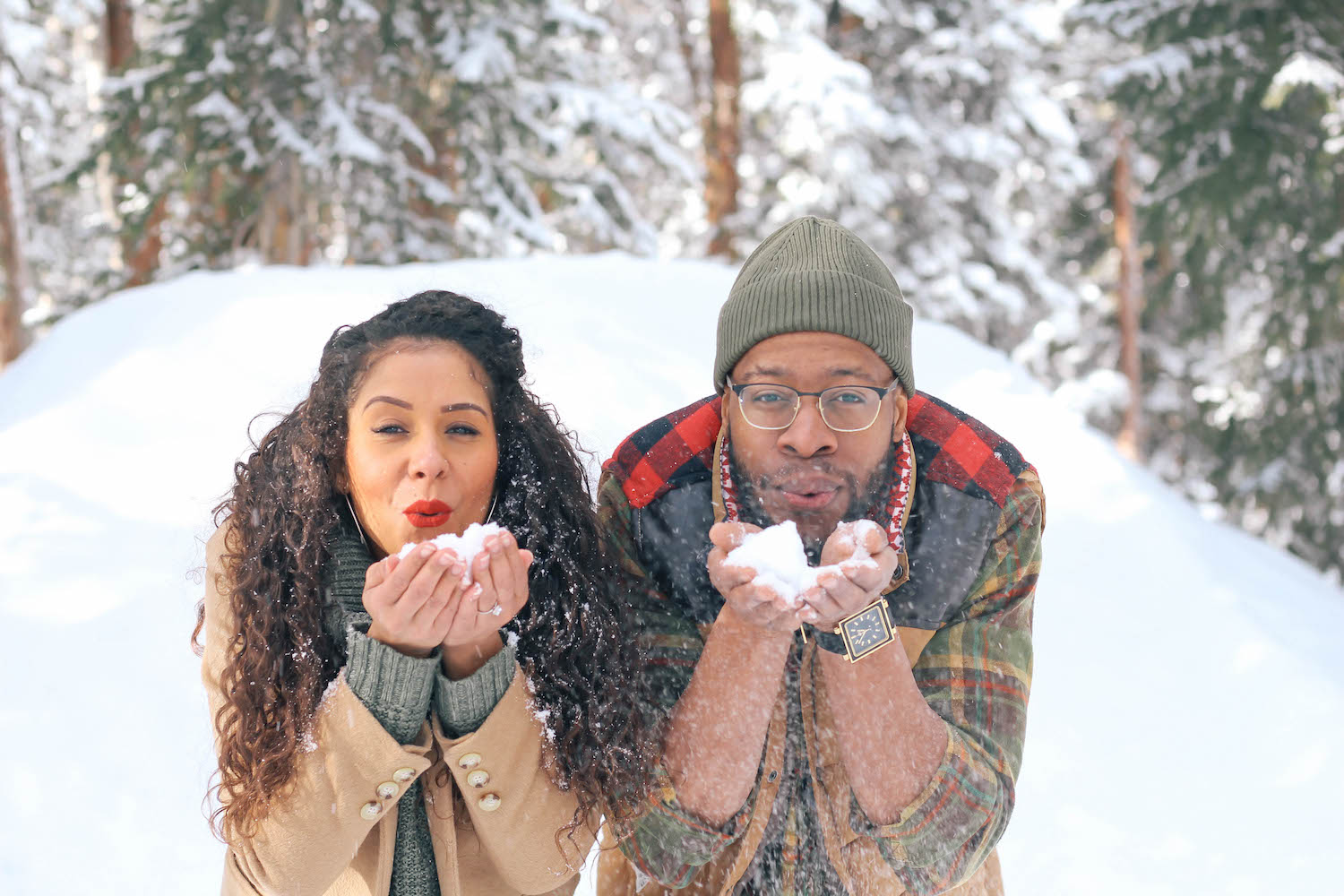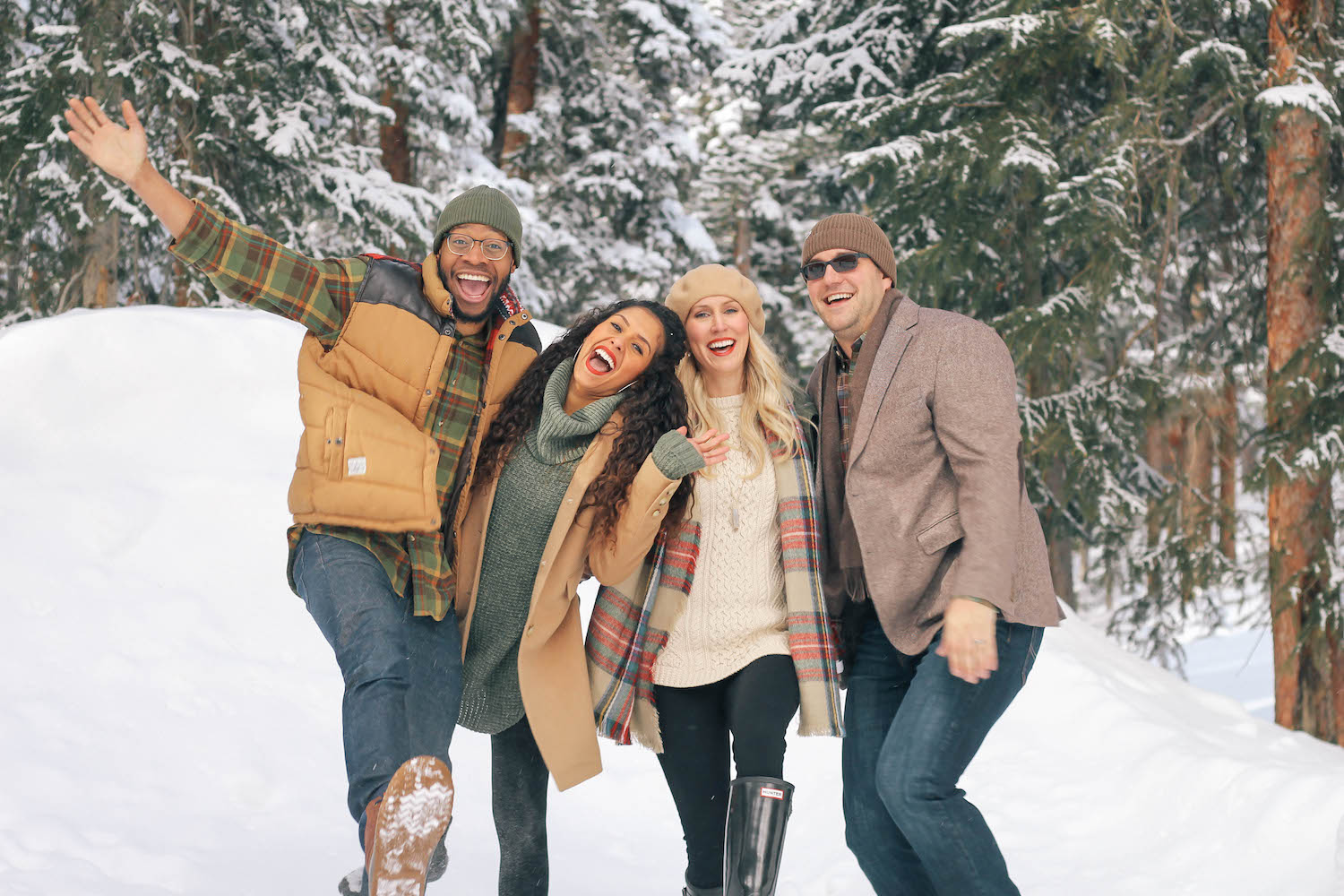 With so much snow all around, it was the perfect backdrop to their intimate moment in such a serene landscape.  NT and Tisha are the cutest couple and I'm beyond grateful to have been able to capture their snowy winter engagement.  Their love and appreciation for each other shine through in all their photos and I just had to share the beautiful photos here too.  Cheers to the happy couple and to all others looking for the perfect snowy winter proposal!