The Best Apps You Can't Afford Not To Use!
I've been through several versions of iPhone and Android smart phones… and since I'm currently on the iPhone 5S, I wanted to share some of my favorite apps that help me throughout the week.  Although you may already be familiar with one or two of them, I hope this list will introduce you to some new apps that will enhance your life and create a more efficient workflow for you!  Some of these are available for computers and tablets as well, and even androids.  From increasing productivity, relaxation, saving money, or just living life; these are the 15 iPhone Apps You Need to Enhance Your Life:
The Main Idea: Receive a quick dossier of your contact helping prep for your next meeting
Official Description: "Refresh is a free app that prepares you for every conversation in every meeting. It works seamlessly in the background to find and beautifully display relevant insights about the people you're going to meet. Easily sidestep small talk and spark real conversations that matter."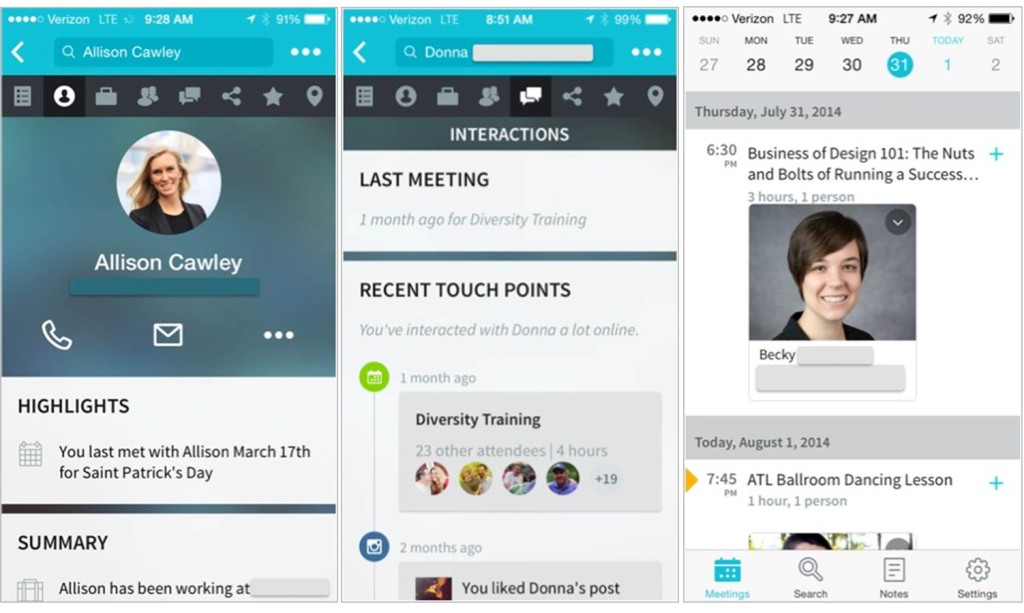 The Main Idea: Easy practice to learn a new language or dust off your old lingo skills!
Official Description: "Learn Spanish, French, German, Portuguese, Italian, and English. Totally fun. Totally free. With Duolingo, you learn a language completely free, without ads or hidden charges. You have fun while you learn, leveling up and competing with friends. You have the opportunity to translate real-world texts in the language you are learning, and in doing so, help us translate the Web into other languages."
Note: Named Apple's 2013 App of the year!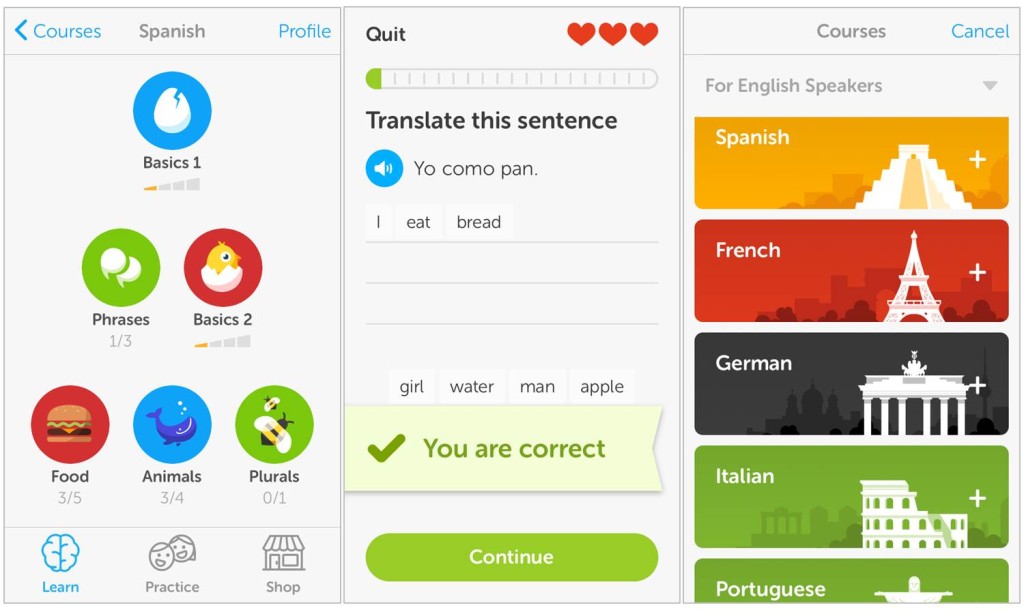 The Main Idea: If I didn't have this app… I would probably never find my iPad or my iPhone! it plays a "ping" for you to find your device, wherever you may have placed it, and gives you a location map too!
Official Description: "If you misplace your iPhone, iPad, iPod touch, or Mac, the Find My iPhone app will let you use another iOS device to find it and protect your data. Simply install this free app on another iOS device, open it, and sign in with the Apple ID you use for iCloud. Find My iPhone will help you locate your missing device on a map, remotely lock it, play a sound, display a message, or erase all the data on it."
The Main Idea: Fall to sleep or meditate listening to some soothing sounds. Everything from wind chimes to ocean waves… it'll have you thinking you're sipping margaritas on the beach.
Official Description: "Introducing the most popular sleep aid app! Start sleeping now and enjoy full nights of sleep like you haven't in a long time! Here's how it works: Select sounds and melodies that you like and combine them to create a mix. Adjust the volume of each sound individually for better results. Lay back, listen, and enjoy falling asleep. Is that simple and it works. Use timers and alarms if needed. Try different and new mixes every time!"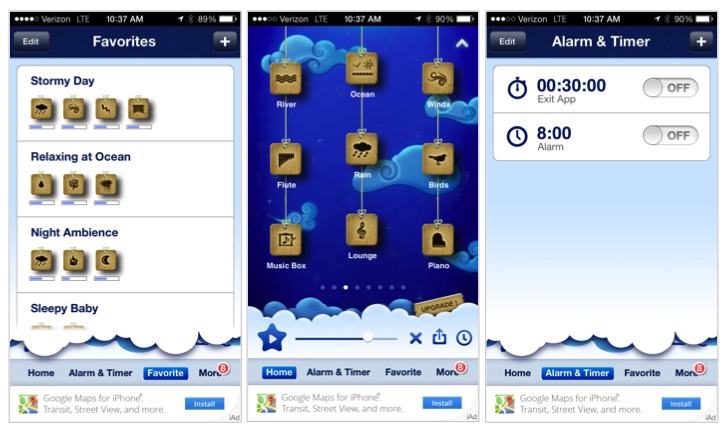 The Main Idea: Share or sync files on multiple devices for easy access no matter where you're at.
Official Description: "Dropbox lets you bring all your photos, docs, and videos anywhere and share them easily. Access any file you save to your Dropbox from all your computers, iPhone, iPad, and the web. With Dropbox you'll always have your important memories and work with you."
Note: I'm still using the free space provided, but you can upgrade to more GB for a small fee… Just ignore that large red disclaimer letting me know my "Dropbox is full"! 😉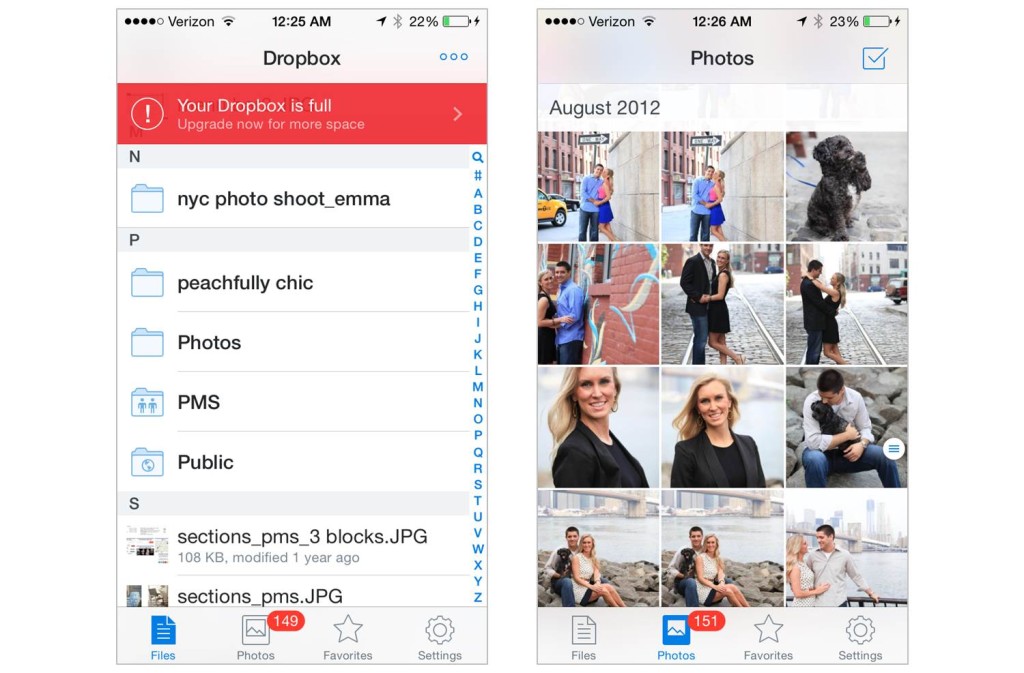 The Main Idea: Remember when ________??? This app pulls from your social media accounts to give you a quick flashback of each day.
Official Description: "Timehop helps you celebrate the best moments of the past with your friends. It's like #tbt every day! What were you doing a year ago today? Two years? Three years? Timehop brings together your old photos and posts from your iPhone, Facebook, Instagram, Twitter, and Foursquare and replays your past a day at a time."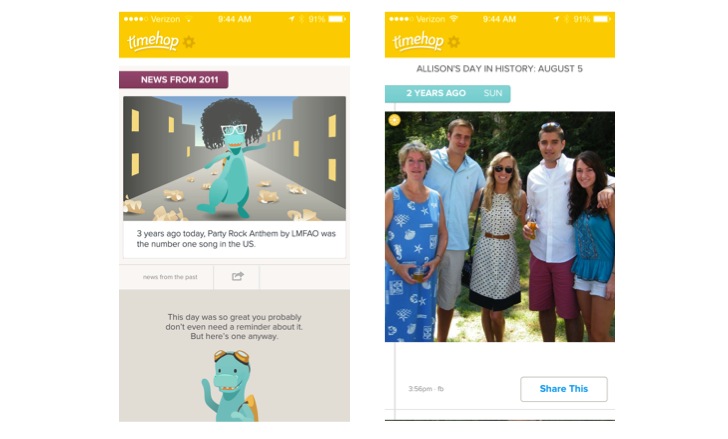 The Main Idea: A better way to get from here to there, avoid trafffic, look out for cops, etc.
Official Description: "Waze is one of the world's largest community based traffic and navigation apps. Join drivers in your area who share real-time traffic & road info to save time, gas money, and improve daily commuting for all. Just by driving with Waze open, you're already contributing tons of real-time traffic info to your local community. You can also actively report accidents, police traps and other hazards you see on the road. Get road alerts on your route, and find the lowest gas prices around you with community-shared fuel prices. Plus, Waze makes it fun and simple to meet up and coordinate with friends on the road."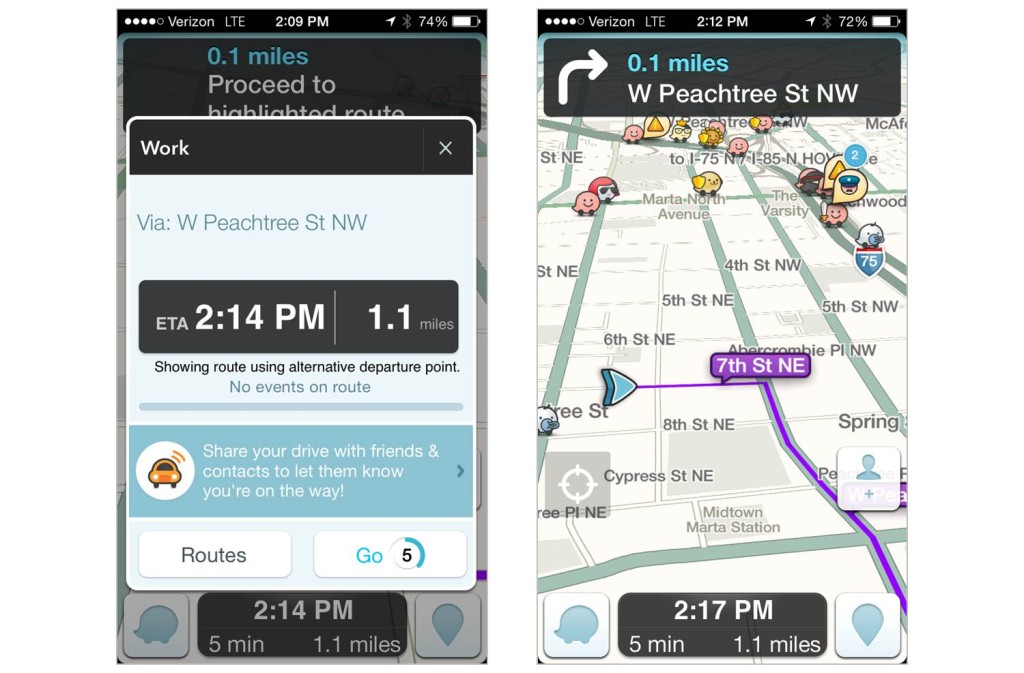 The Main Idea: Making easy photo collages for instagram, facebook, and more.
Official Description: "Quickly combine multiple photos into one beautifully framed picture. Pic Stitch packs a simple design with a powerful editor to give you everything you could possibly want to make your photo's simply amazing. Share your masterpiece on your favorite social media networks including Facebook, Twitter and Instagram. Or order prints from your local Walgreens for in-store pickup. Use Pic Stitch to create a before-and-after sequence, combine great photos of each of your kids, or produce a photographic series."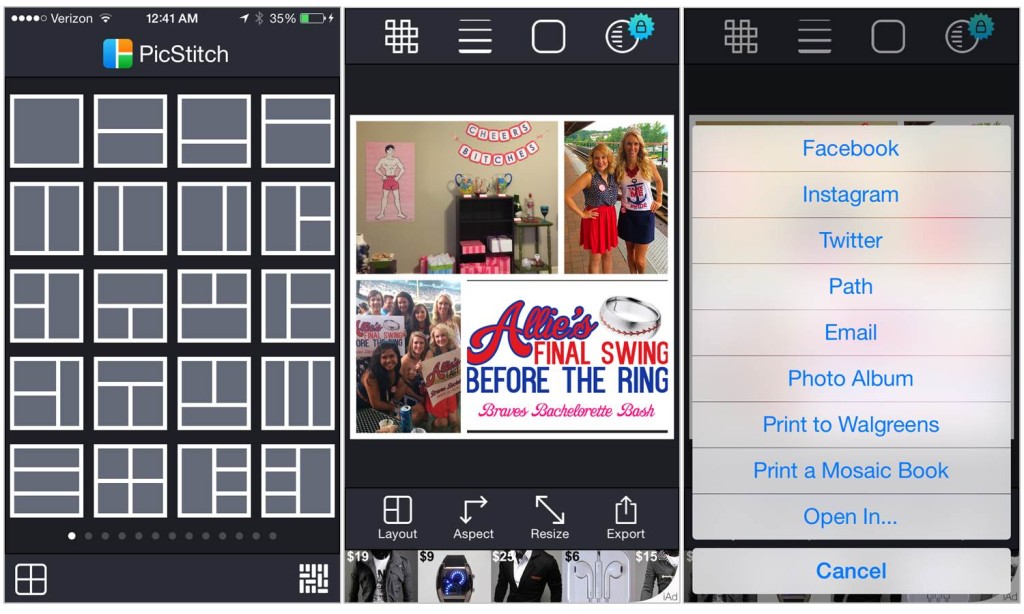 The Main Idea: The best way to find compare gas prices to get the best deal.
Official Description: "GasBuddy uses gas price information provided by our users to bring drivers together to support the common goal of saving money on gas. Share gas prices you see to win free gas and help others save money too!"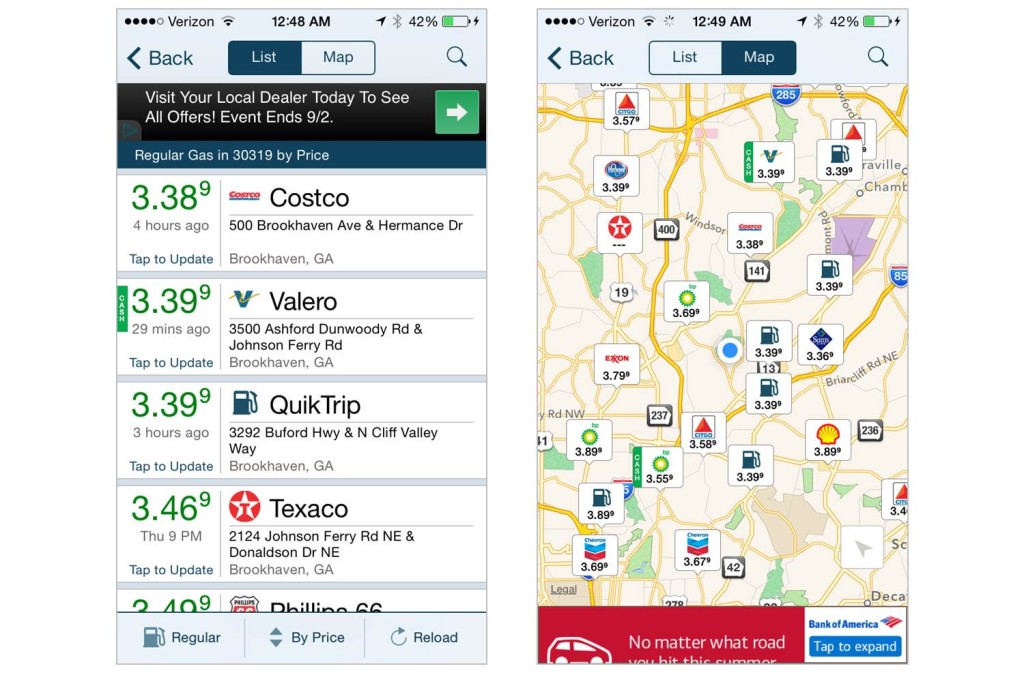 The Main Idea: A browser that minimizes data usage to save money and avoid overage fees.
Official Description: "Browse the web with the greatest speed and efficiency using the Opera web browser. Lighting fast. Safe and secure. Easy to use. Innovative and powerful."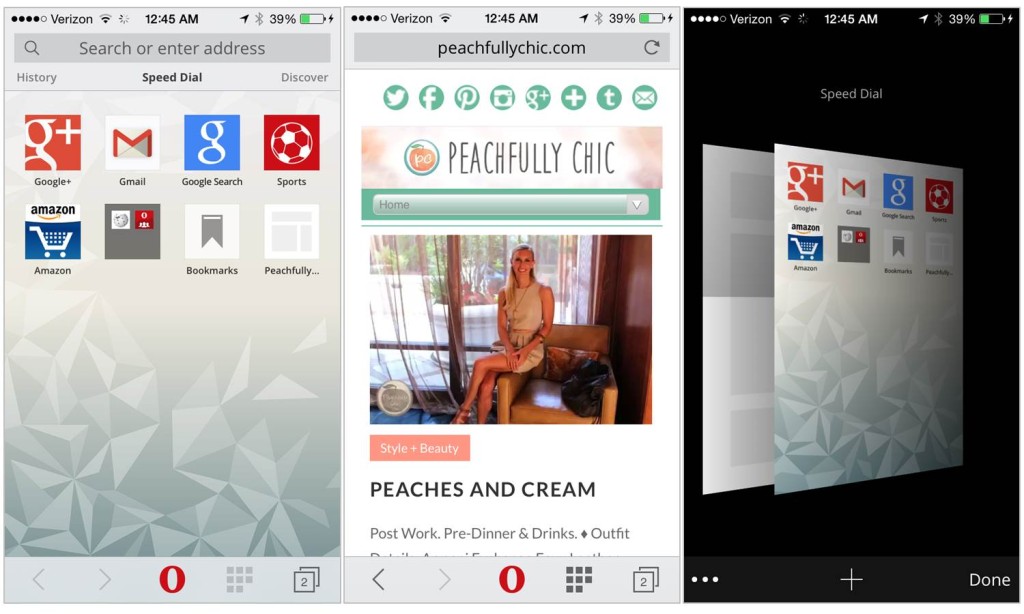 The Main Idea: Electronic membership card holder + coupons!
Official Description: "Key Ring app: Never carry plastic or paper loyalty, membership, library cards or coupons again!"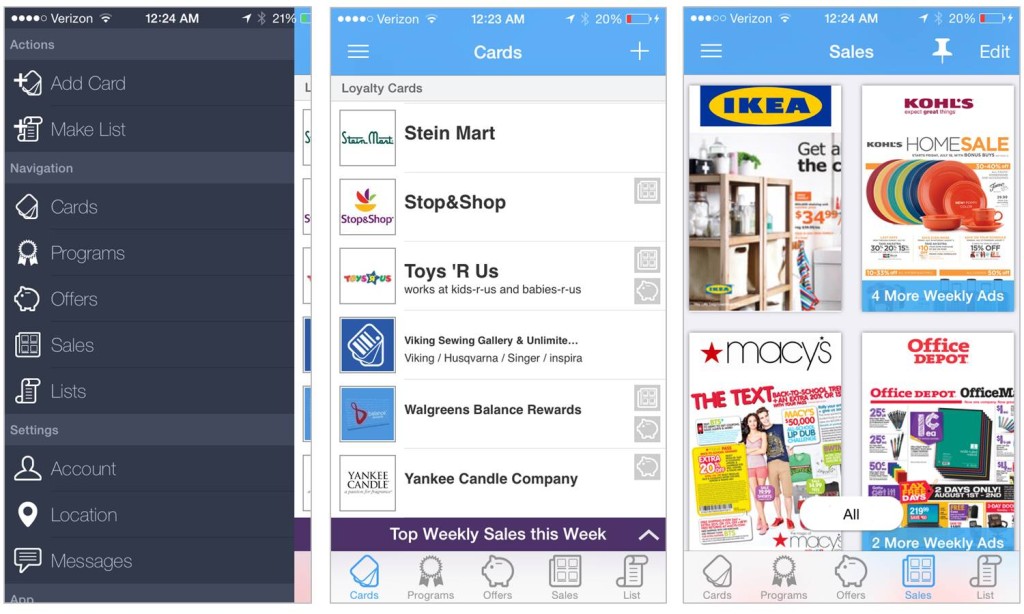 The Main Idea: Track your diet, calories, and exercise activities.
Official Description: "Lose weight with MyFitnessPal, the fastest and easiest-to-use calorie counter for iPhone and iPad. With the largest food database of any iOS calorie counter (over 3,000,000 foods), and amazingly fast food and exercise entry, we'll help you take those extra pounds off! There is no better diet app – period."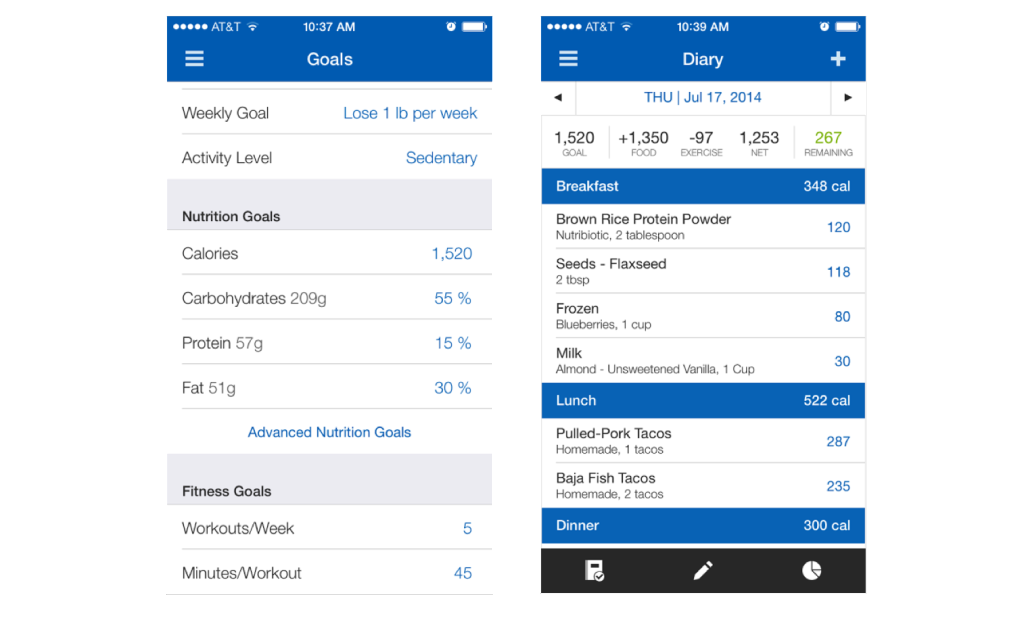 The Main Idea: Essential for road trips or commuting – the best way to listen & learn on the go to almost any topic you can imagine!
Official Description: "Introducing the Podcasts app, an amazing way to discover, subscribe to, and play your favorite podcasts. Explore hundreds of thousands of free audio and video podcasts in the Featured tab, or browse Top Charts to see what's hot right now. Add your favorite podcasts to personal stations that stay up to date when new episodes become available."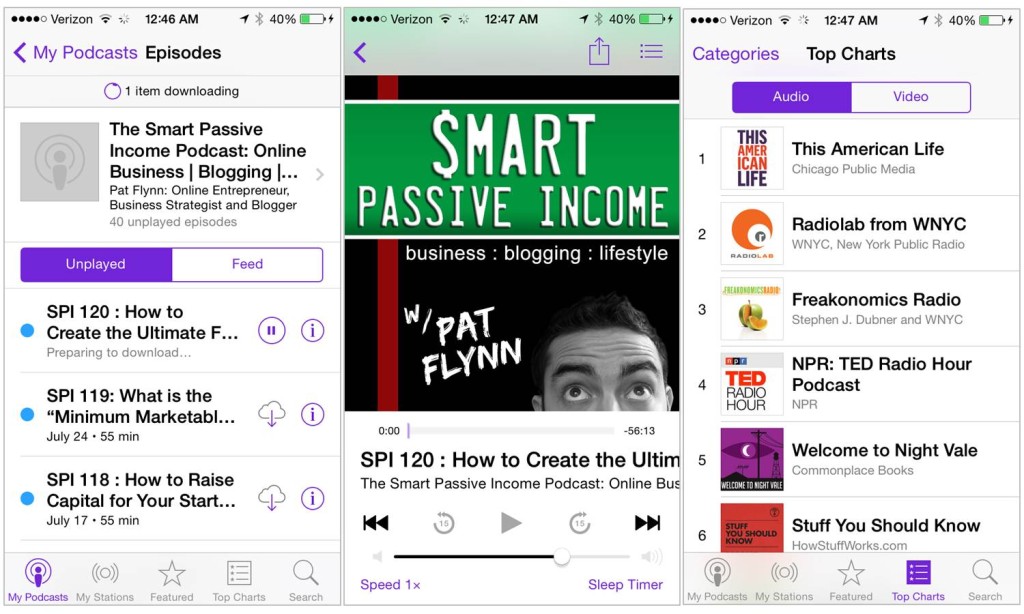 The Main Idea: Real time flight tracking great for those who travel often (or have lots of out of town guests).
Official Description: "Free Flight tracking app from the leaders in real-time flight information. Track upcoming and in-air flights, and receive status alerts via push notification. Check gate assignments, delays and cancellations and use the attractive flight map to see a flight's progress. Forward your itinerary confirmation emails and FlightView will automatically load them into your Trips. See your Trips across mobile devices and at www.FlightView.com. View a North American airport delay map with radar weather overlay. Wherever life takes you, count on FlightView to help you travel smarter!"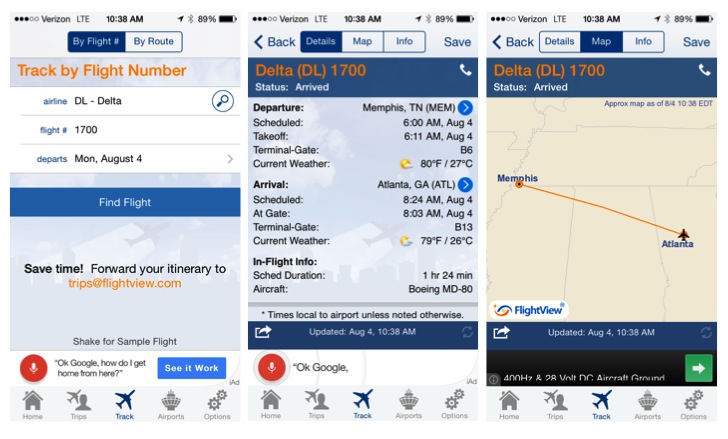 The Main Idea: Mobile Shopping + more…. but my favorite part is the in-store experience that among other things, allows you to search the layout to easily find products on their respective isles specific to your location.
Official Description: "Home Depot app: More saving. More doing. On the go. Buy now, pick up in store, or ship to store. Store locator. Store layout. Reviews. Voice search. In-store experience. Purchase eGift cards and import into Passbook"