As you may have noticed from the many entertaining posts that I've shared over the years, I love planning a fun event any chance I get.  As we continue through this season of gathering and enter into the holidays, I know it can sometimes be stressful or overwhelming to go through all the effort it takes to host friends and family.  To make things easier, I wanted to share these simple 5-tips for an easy Fall gathering that doesn't take a ton of effort but leaves a big impact.  It's a great option to plan a fun Thanksgiving feast alternative, Friendsgiving or casual Fall morning with the family.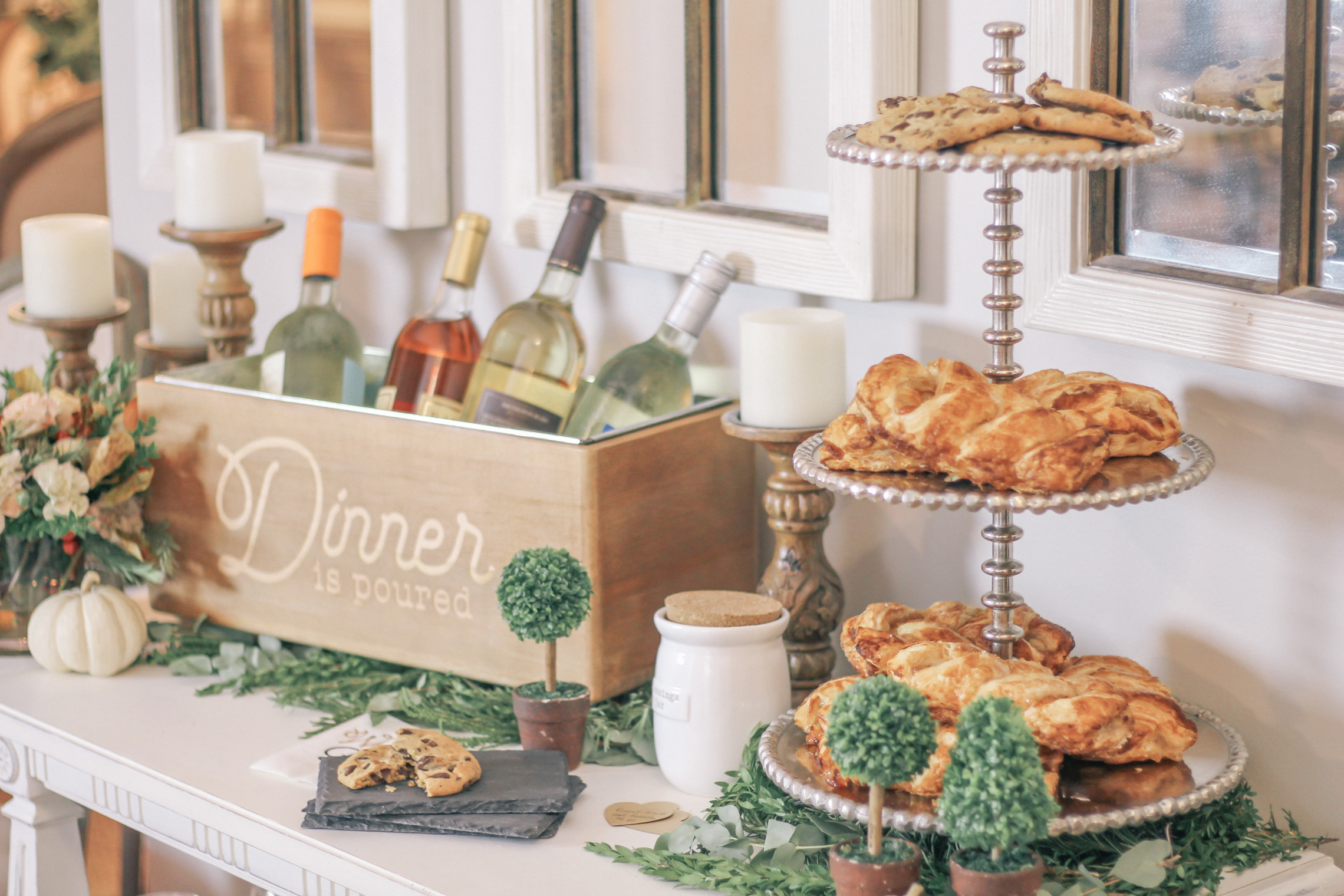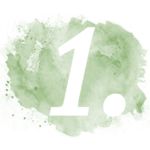 1.  Limit Your Menu
An easier option than planning a full Thanksgiving menu would be to limit your menu to a smaller set of offerings.  By choosing 3-4 food items to focus on, you won't have to worry about the extra time and effort it takes to shop for ingredients, prepare and serve a feast.  To ensure guests aren't arriving with expectations of a full dinner, a great way to set the tone of your gathering is to communicate the theme of your event in advance and let guests know what you're focusing on like a light brunch, nibbles, or just desserts.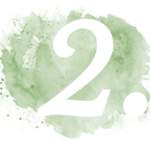 2. Self-Serve Bubbly
Whether you are serving up wine, bubbly, or cocktails – another easy way to make your hosting job a bit easier is to create a self-serve station where guests can help themselves to a glass of fun.  Set up a bar cart in a central location or use a wine trough like this adorable personalized wooden style from Swoozies that I used.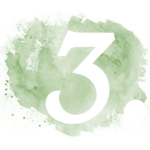 3. Skip The Whole House
Instead of decorating your entire home, choose a room or a central area to focus on and limit your decor efforts to a smaller area of the house.  You'll save on money and time by honing your efforts to create a single backdrop or room that complements your Fall theme instead of going all out on your entire home. Most of the time, guests aren't wandering through your entire home anyways, so instead of exurting your energy all over the house, spend more time making sure you've got that smaller space done right where most of the gathering will occur anyways.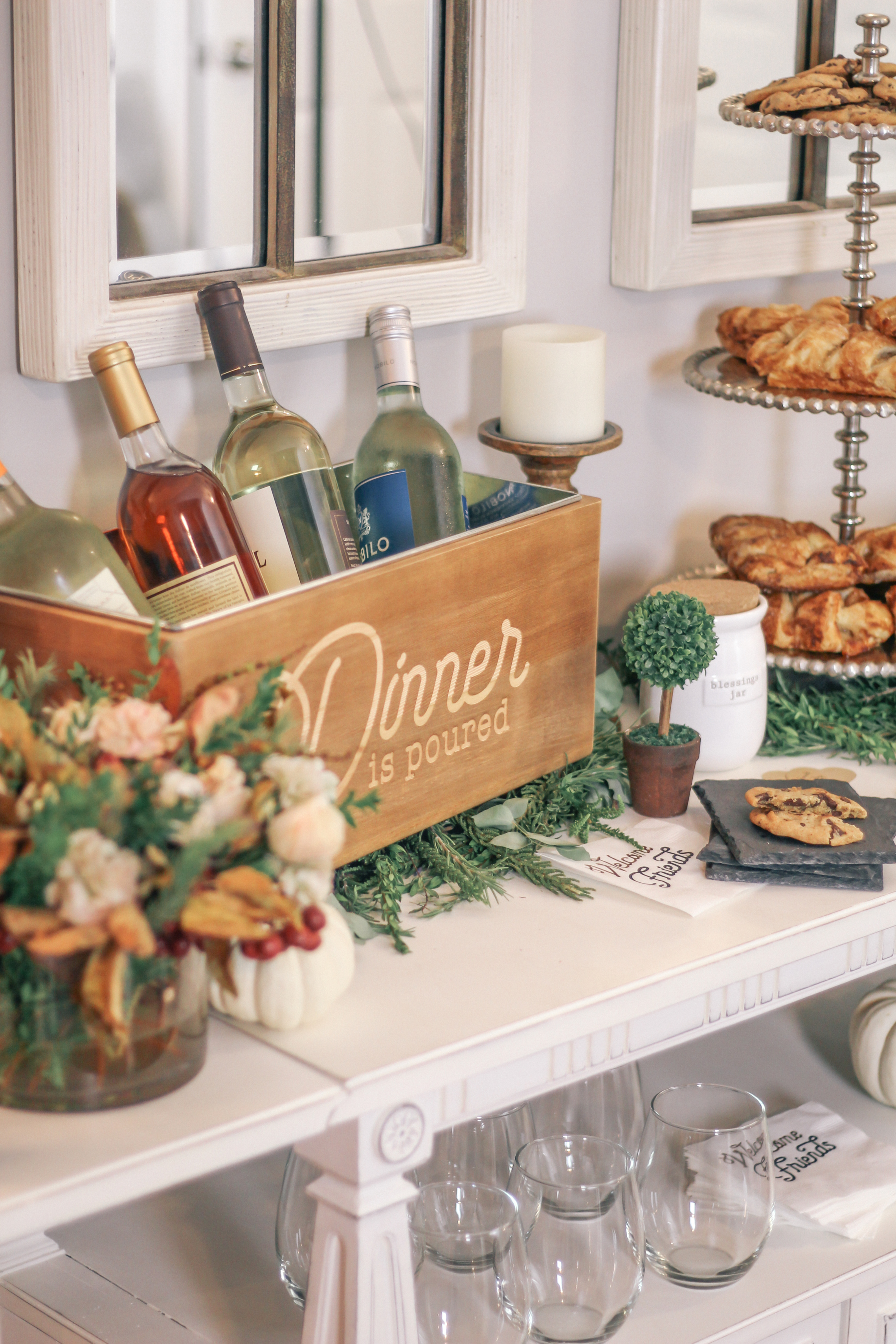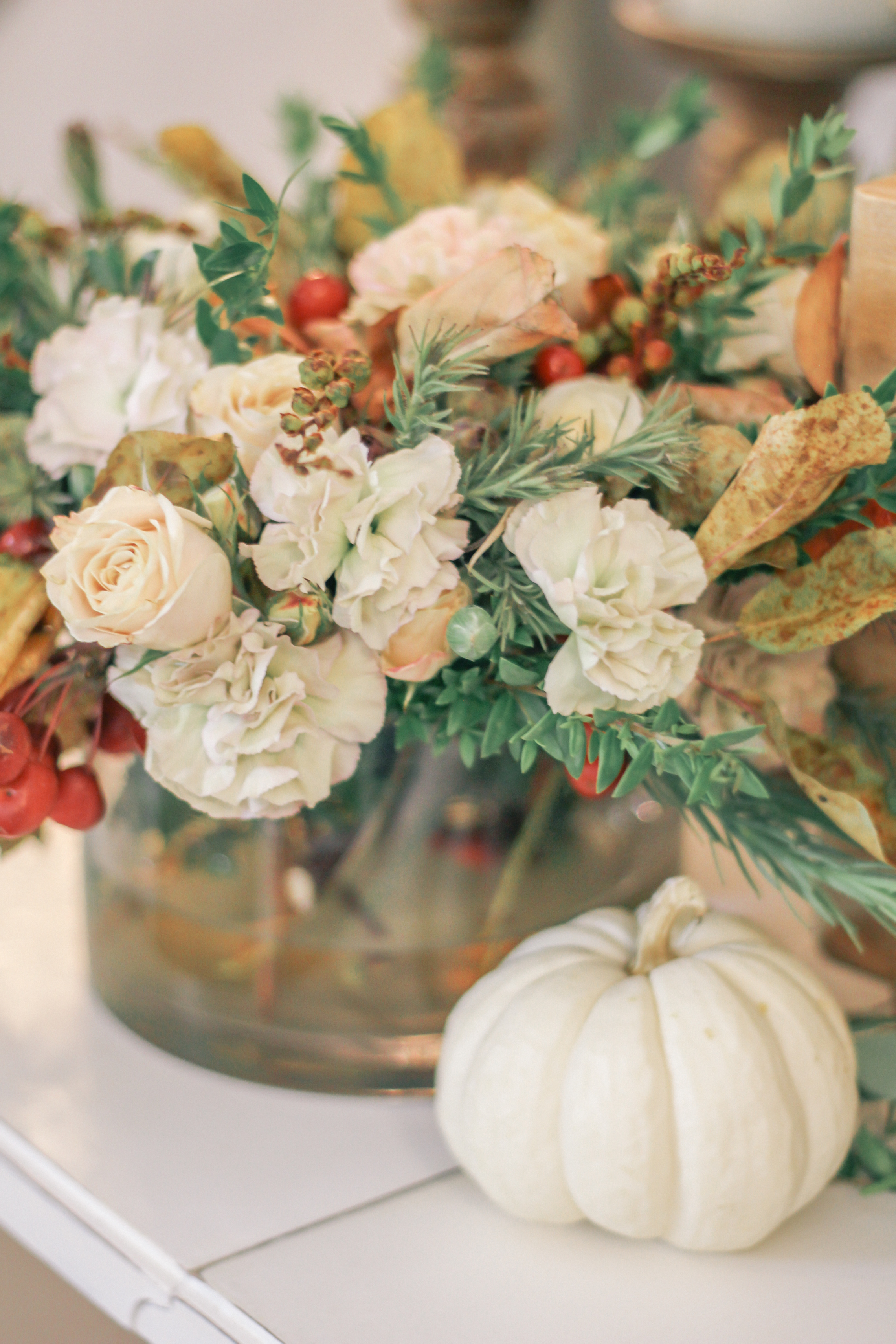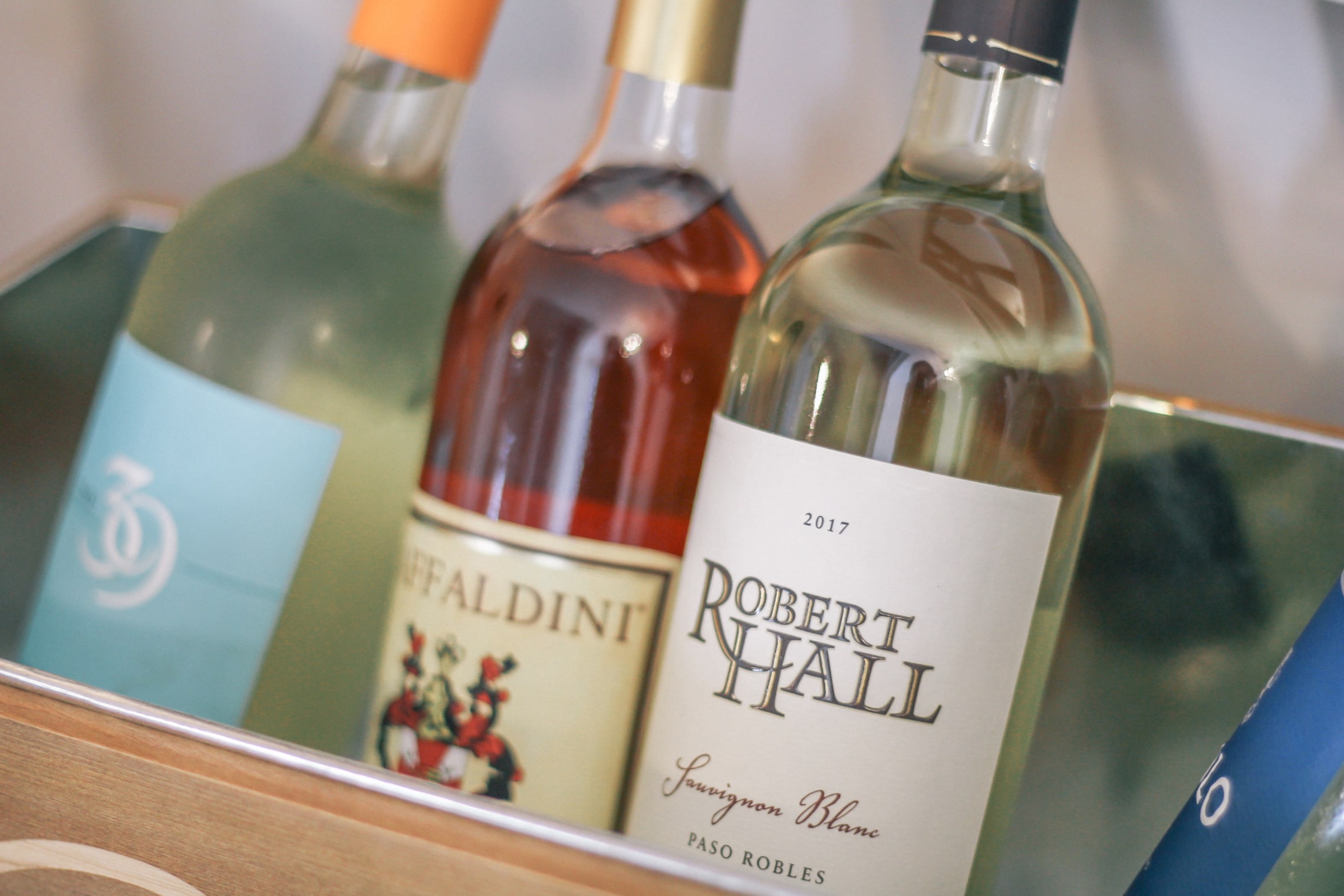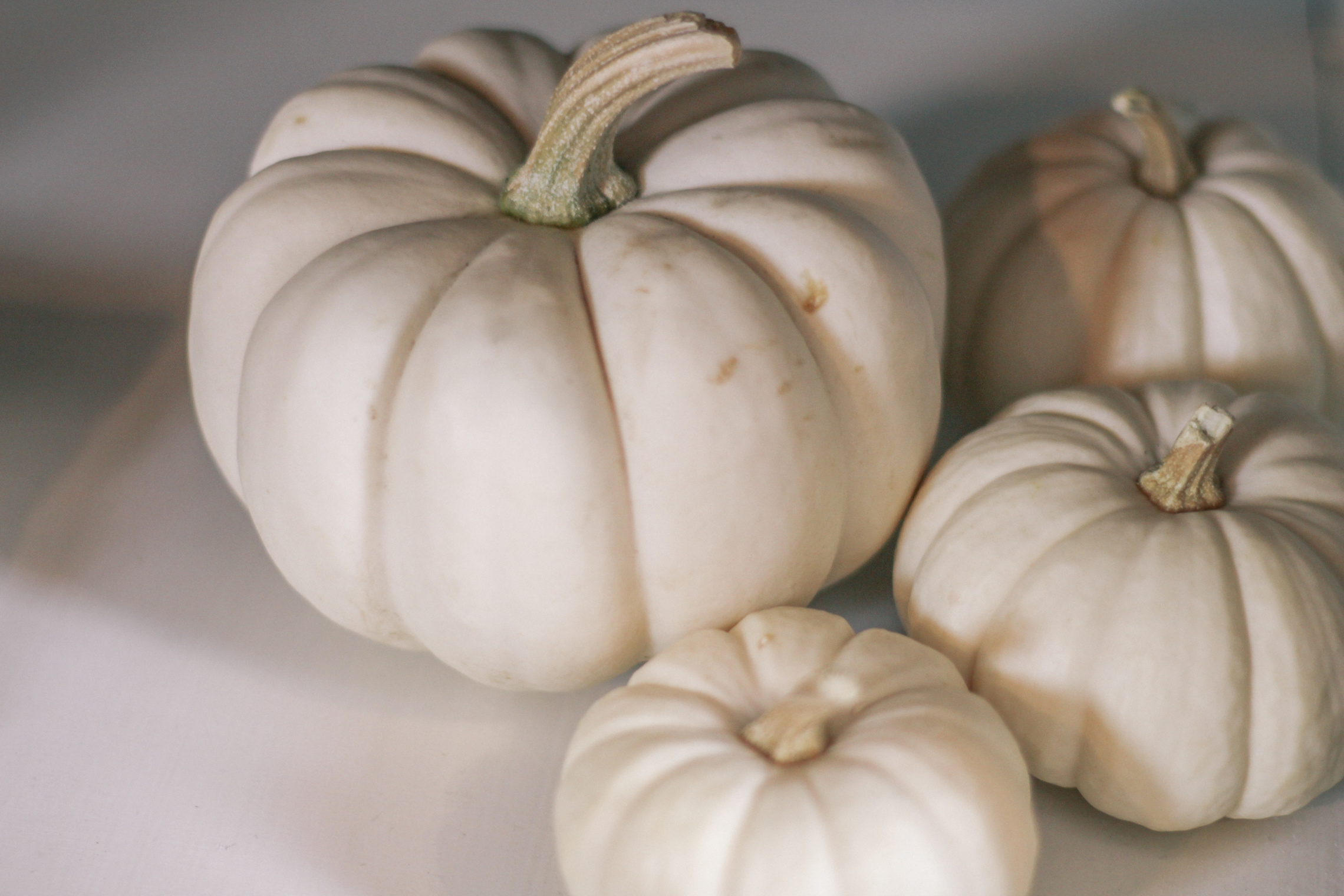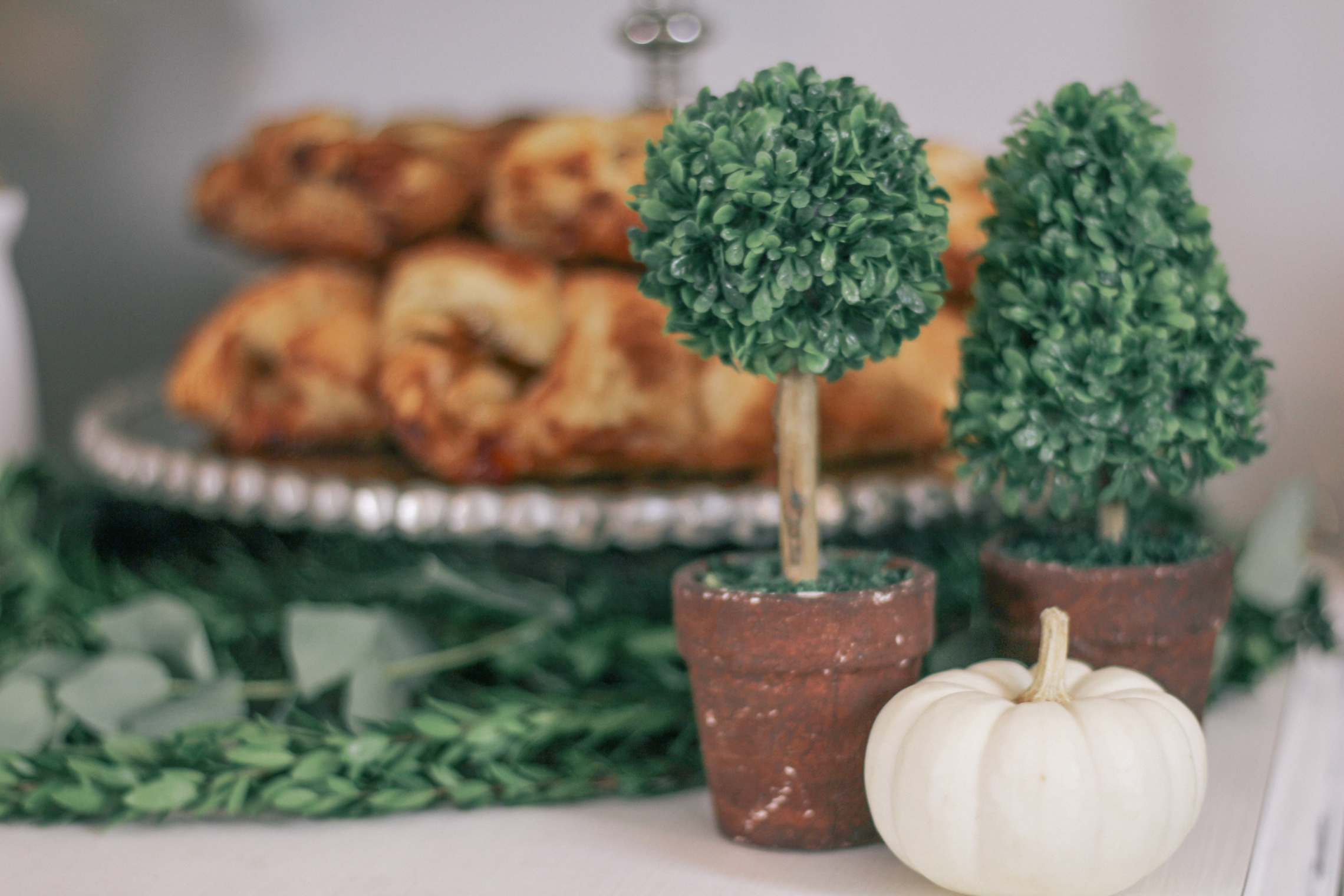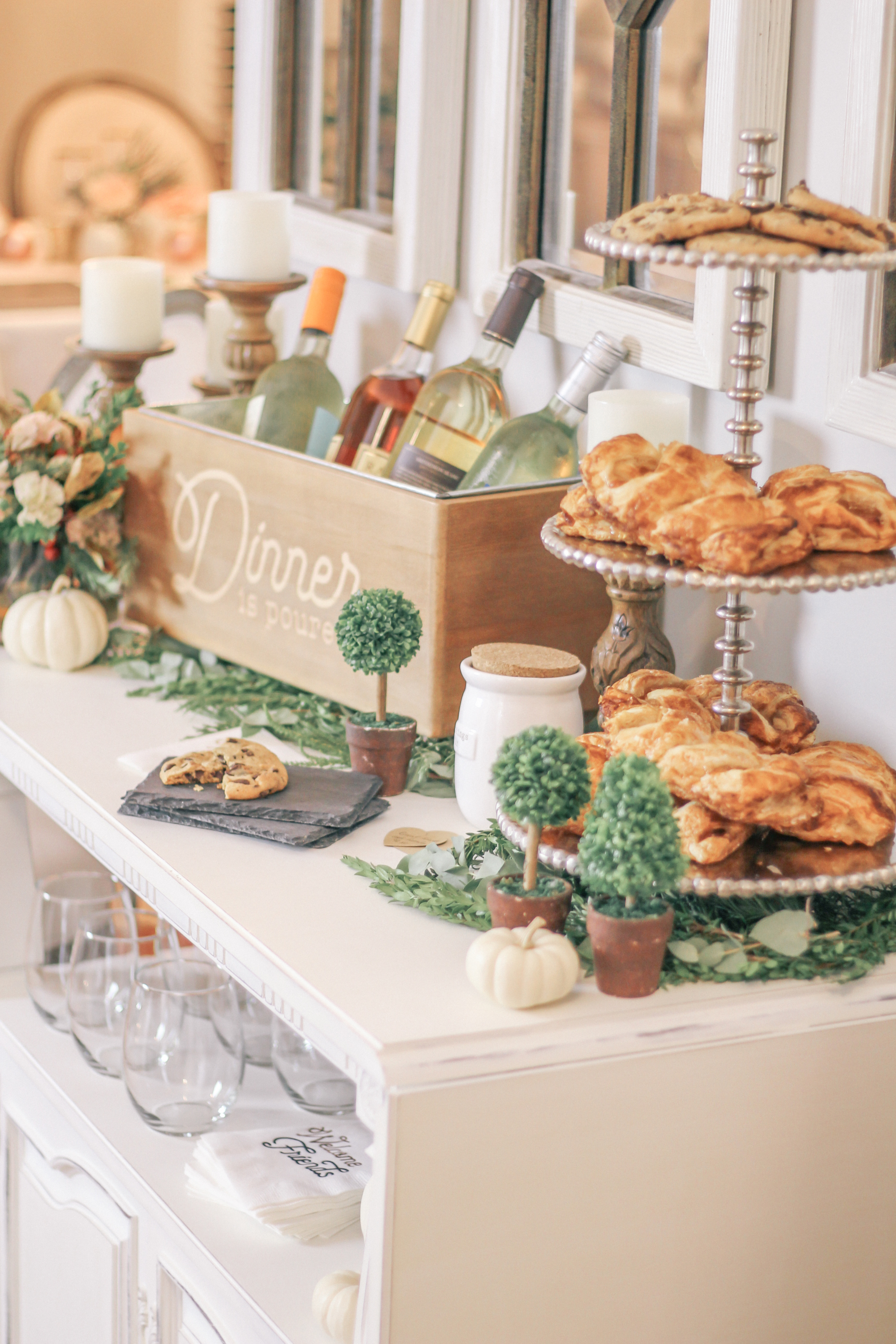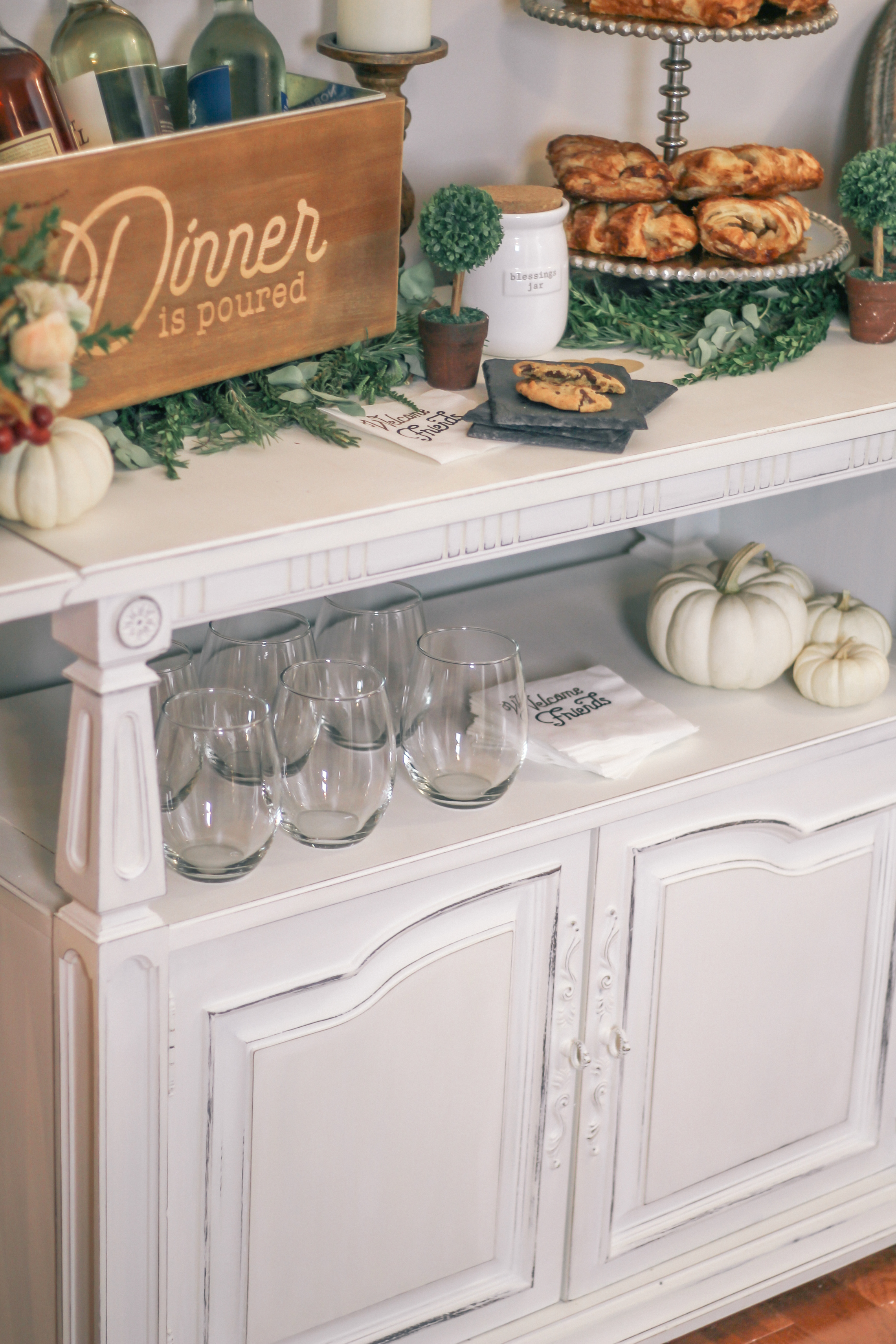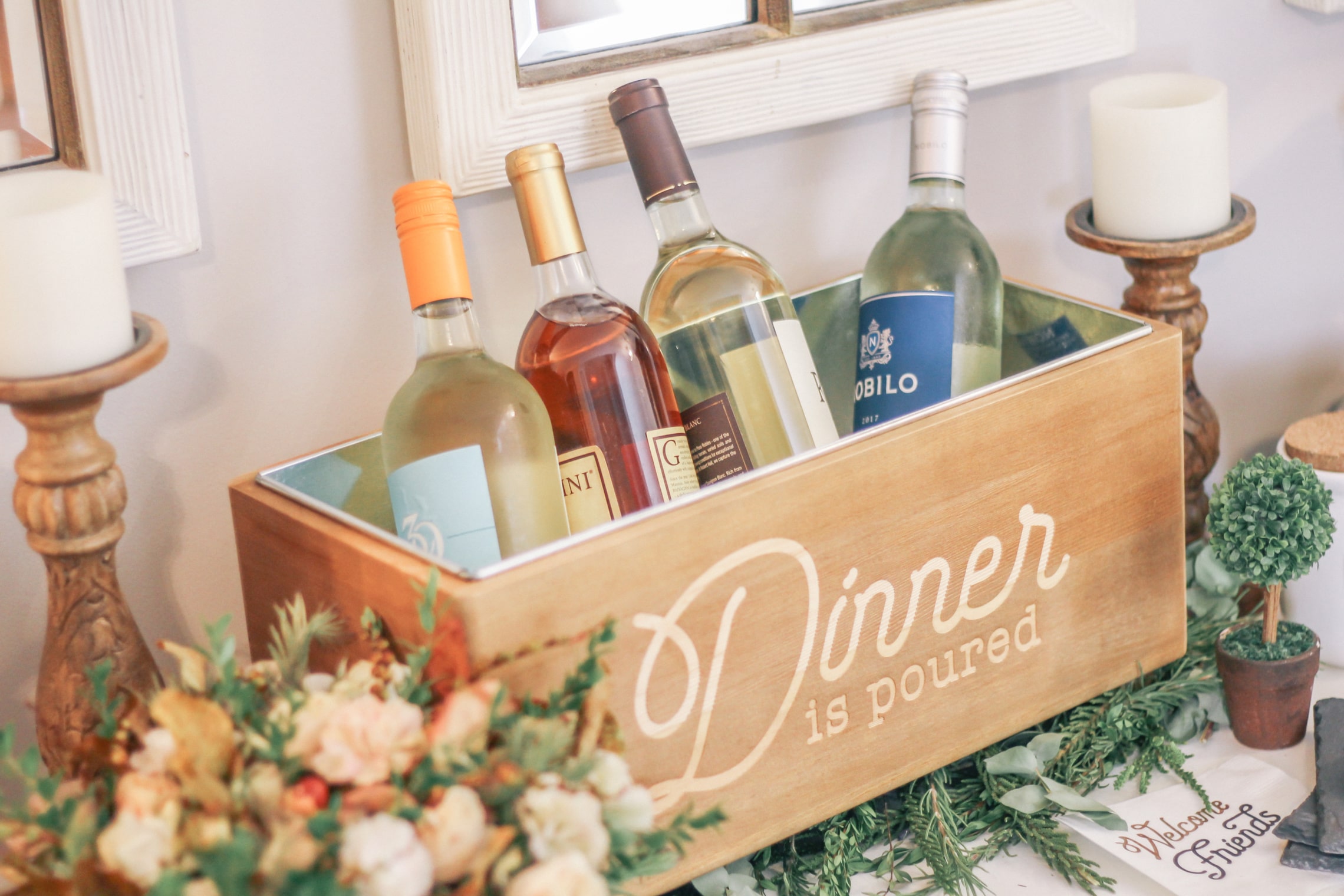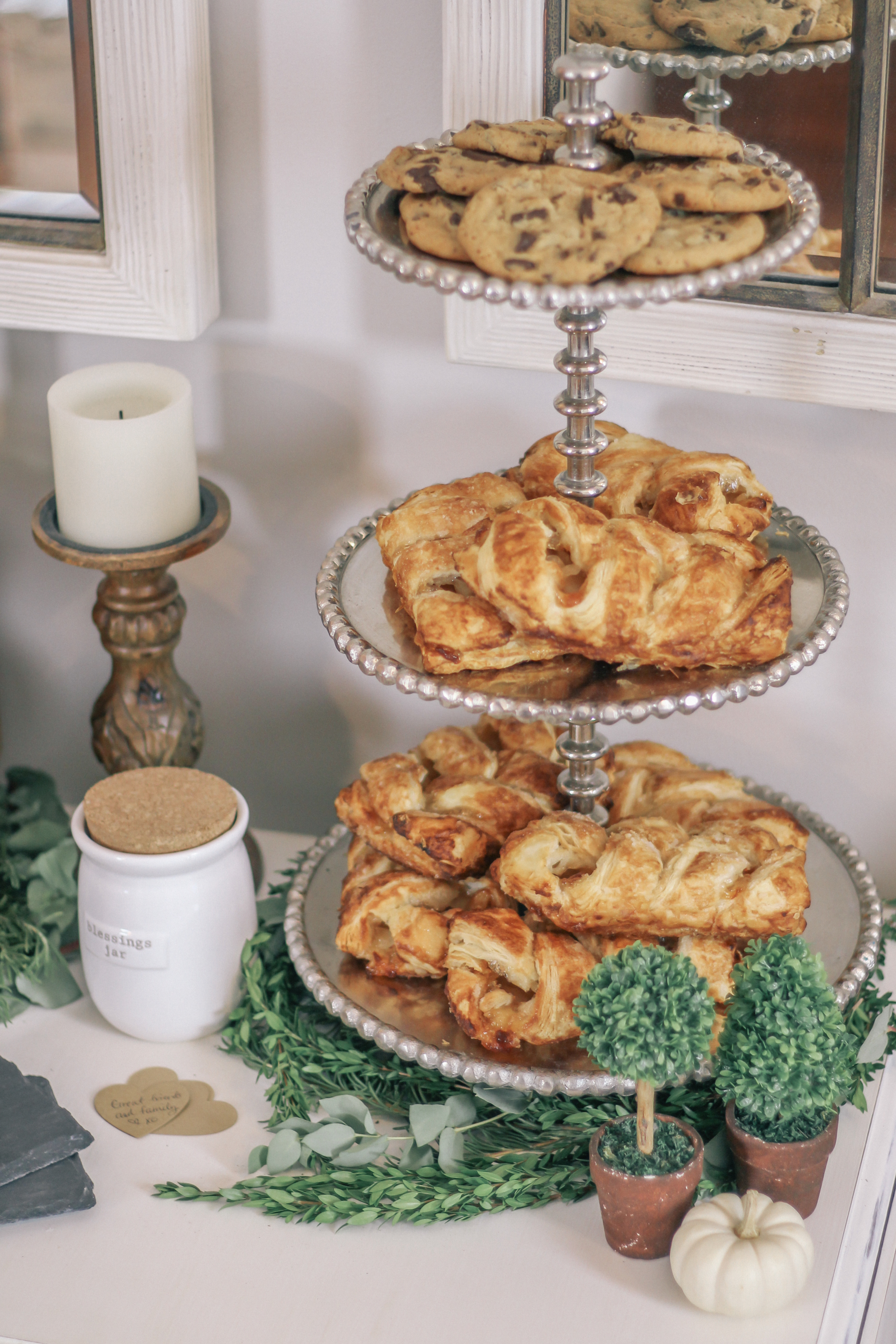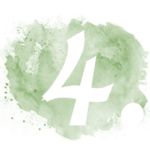 4. Digital Invites
Beyond saving money, leveraging digital invites in place of traditional snail mail invitations makes it incredibly easy for guests to quickly receive information for and RSVP to events.  Getting an accurate headcount is important for any event, but digital invites allow you to shoot quick follow-ups to guests if you haven't heard back aand allow for easier planning.  A frequent digital invite platform that I love is Paperless Post… particularly their new Flyer option that is mobile friendly and allows you to send a link via text message – easy & quick!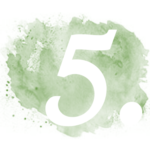 5. Mind Your Guestlist
Be selective of your guest list and make sure you're inviting friends & family you truly enjoy being around.  The whole idea for the holidays is to gather with those you love, so it doesn't makes sense to put on a show and pretend for those who just aren't your people!  I know it's easier said than done sometimes, especially when there may be family expectations or you marry into different lifestyles, but if you're considering hosting a Thanksgiving feast alternative, give yourself a break from any traditional expectations as well!  Knowing you'll enjoy everyone at your gathering will remove a huge amount of stress and allow you and everyone attending to make the most of your time together.
---
Hopefully these five simple tips for hosting a Thanksgiving feast alternative has given you some ideas to plan your own easy Fall gathering.
If you're looking for more inspiration, you can also check out quick Fall tablescape ideas, cheese board entertaining essentials, and the popular Fall Brunch Biscuit & Mimosa Bar Ideas that doesn't require you slaving in a kitchen all day long just to have everyone over.