The days following Thanksgiving often signal two things for Americans: 1) It's either a time to save big while shopping Black Friday sales, or 2) It's the unofficial green light to pack away all harvest decor and whip out the Christmas decorations.
When I was growing up, it was both for my family.  Black Friday sales meant we were waking up before dawn to save on early Christmas presents.  The Saturday and Sunday following Thanksgiving were spent at home decorating the house with our Christmas village & snow babies, hanging lights, and trimming the tree.  In the spirit of my childhood family traditions, I'm sharing a bit of Christmas decor this week but with a twist on traditional holiday decor. This pastel Christmas tablescape decor is a contrast to some of my more traditional Christmas tablescapes designs in the past, but I wanted to show how easy you can transfer pink accents from holiday to holiday like I did for Halloween, Valentines Day, and Christmas.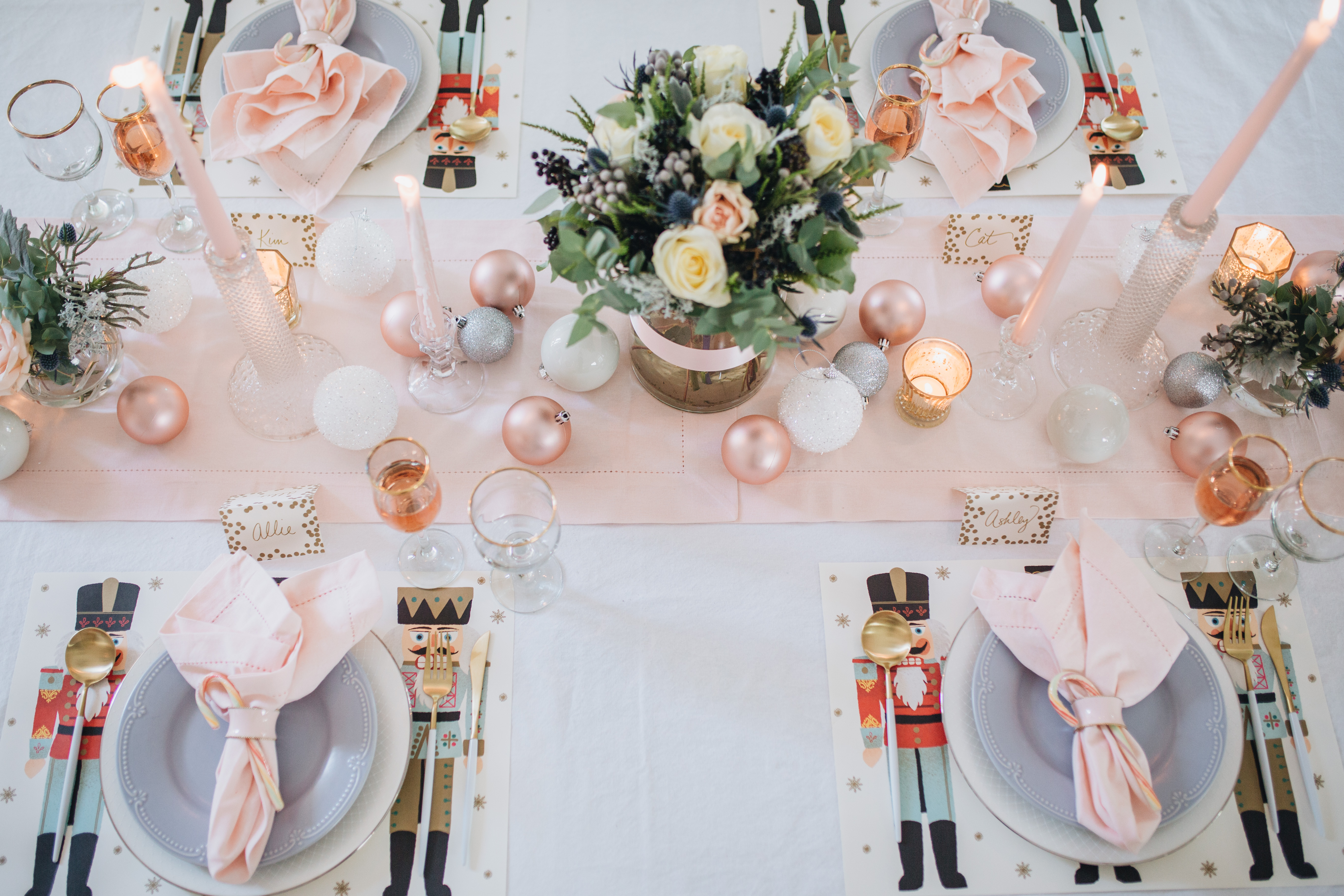 Keeping with the ease of holiday entertaining that I mentioned during my Harvest Thanksgiving Tablescape, I partnered with Swoozies again to feature their paper nutcracker placemats for each place setting.  The new line of Hester & Cook designs make decorating a quick and festive table for holiday dinners incredibly easy and beautiful.  I used some soft gray-blue china that I found at the local Goodwill combined with decorative pink plastic plates I found at Tuesday Morning, but I know Swoozies has a great selection of more paper products if you choose to use something easier like disposable plates, cups, and utensils.
I collaborated with the talented E.Vincent Floral Designs for another creative and unique floral arrangement.  To compliment the large centerpiece, smaller delicate arrangements flanked each side of it with pastel ornaments delicately placed around them.
The rest of the accents were decorative items and hosting essentials that I've collected over the years, but the gold and white dipped flatware was something new I picked up from Amazon.  I'm thrilled to add this to my collection and know they will be incorporated in many future tablescapes and dinner parties.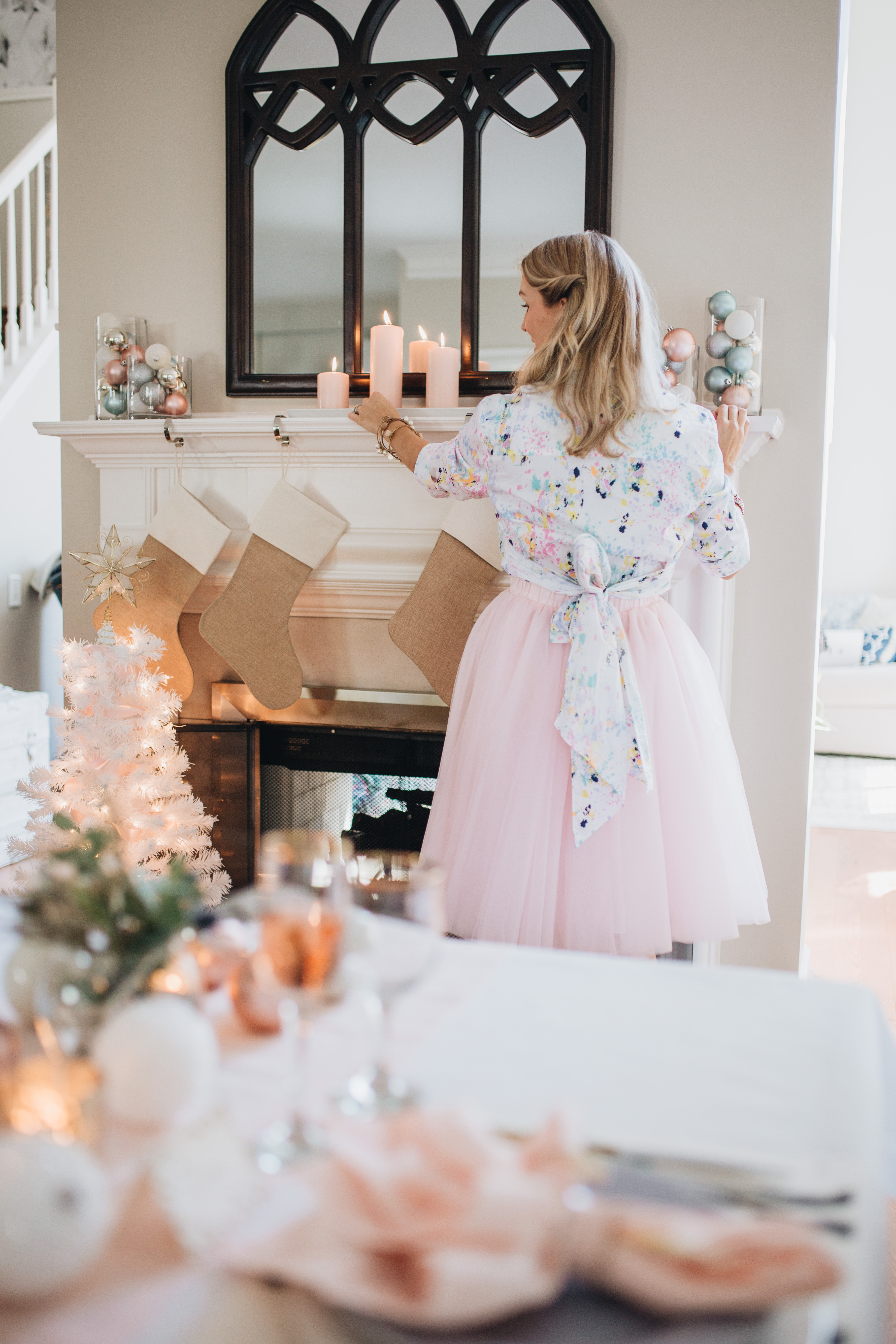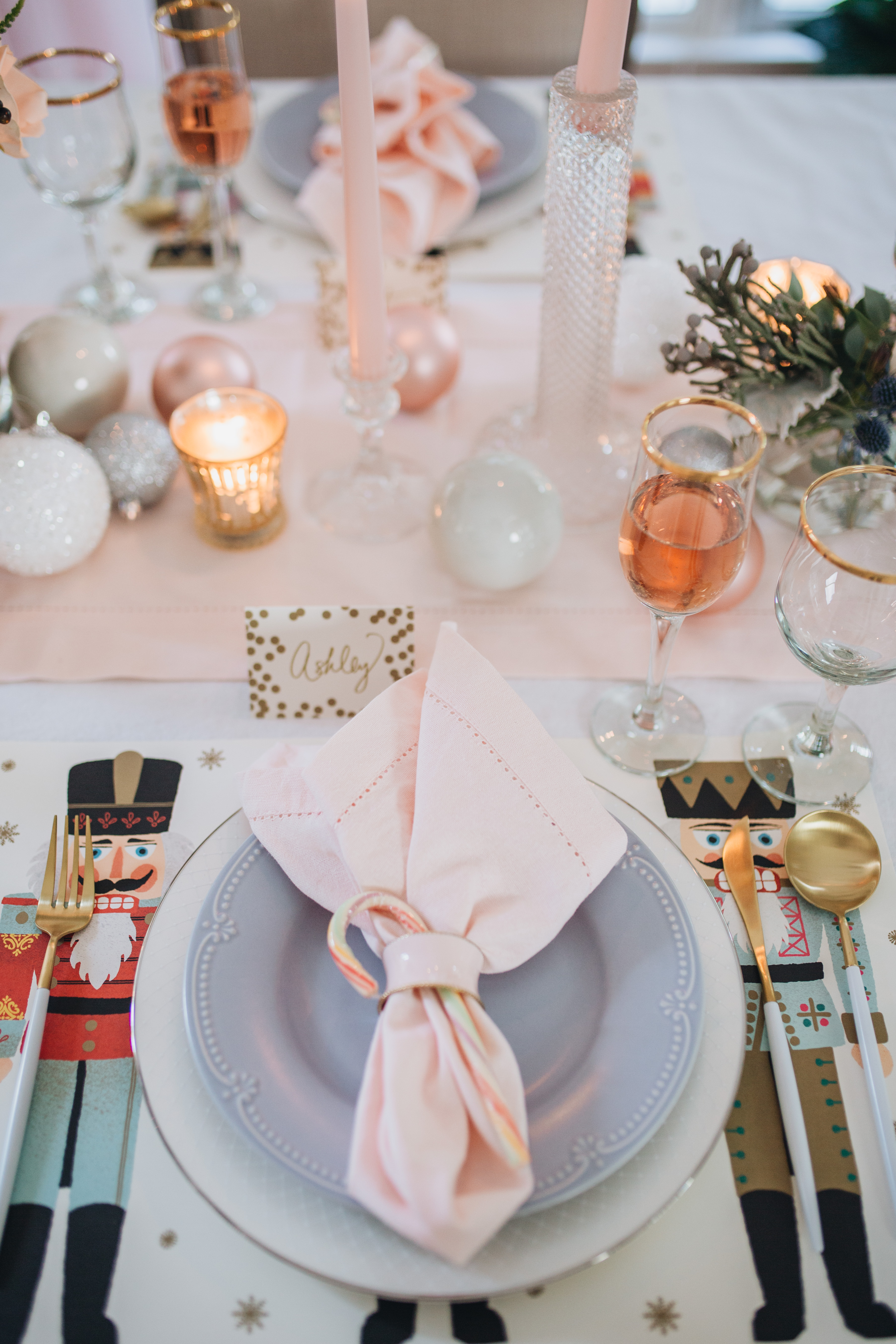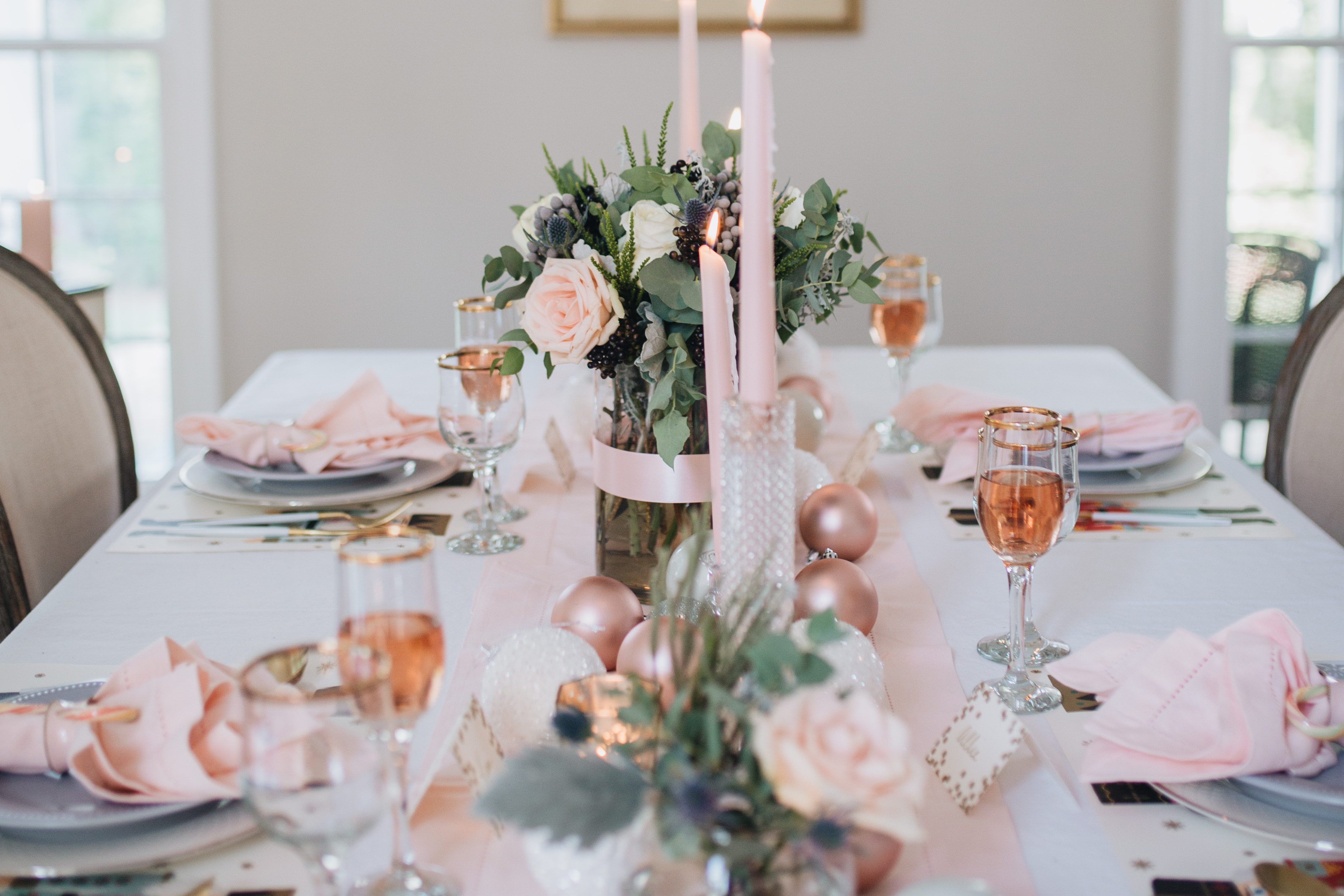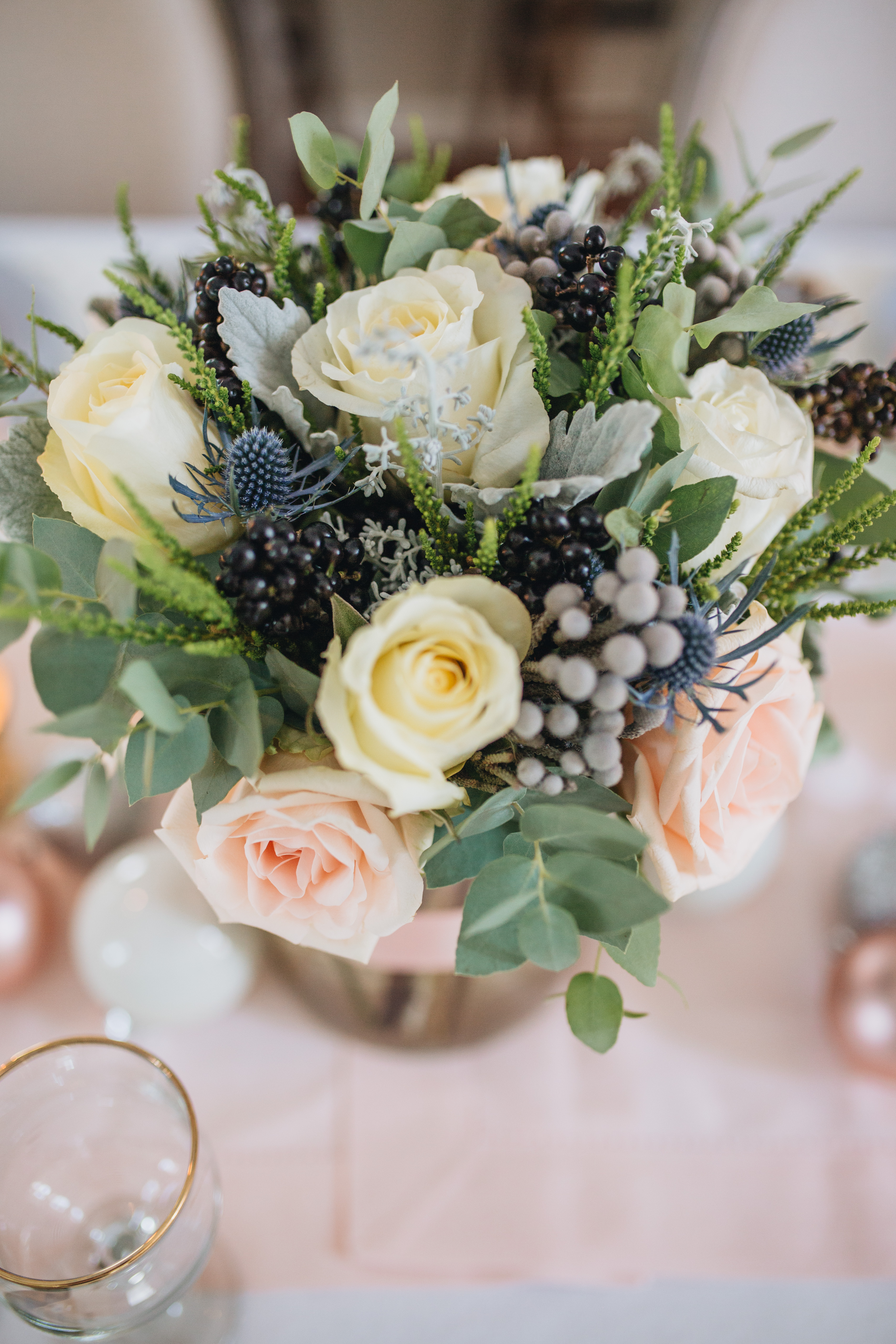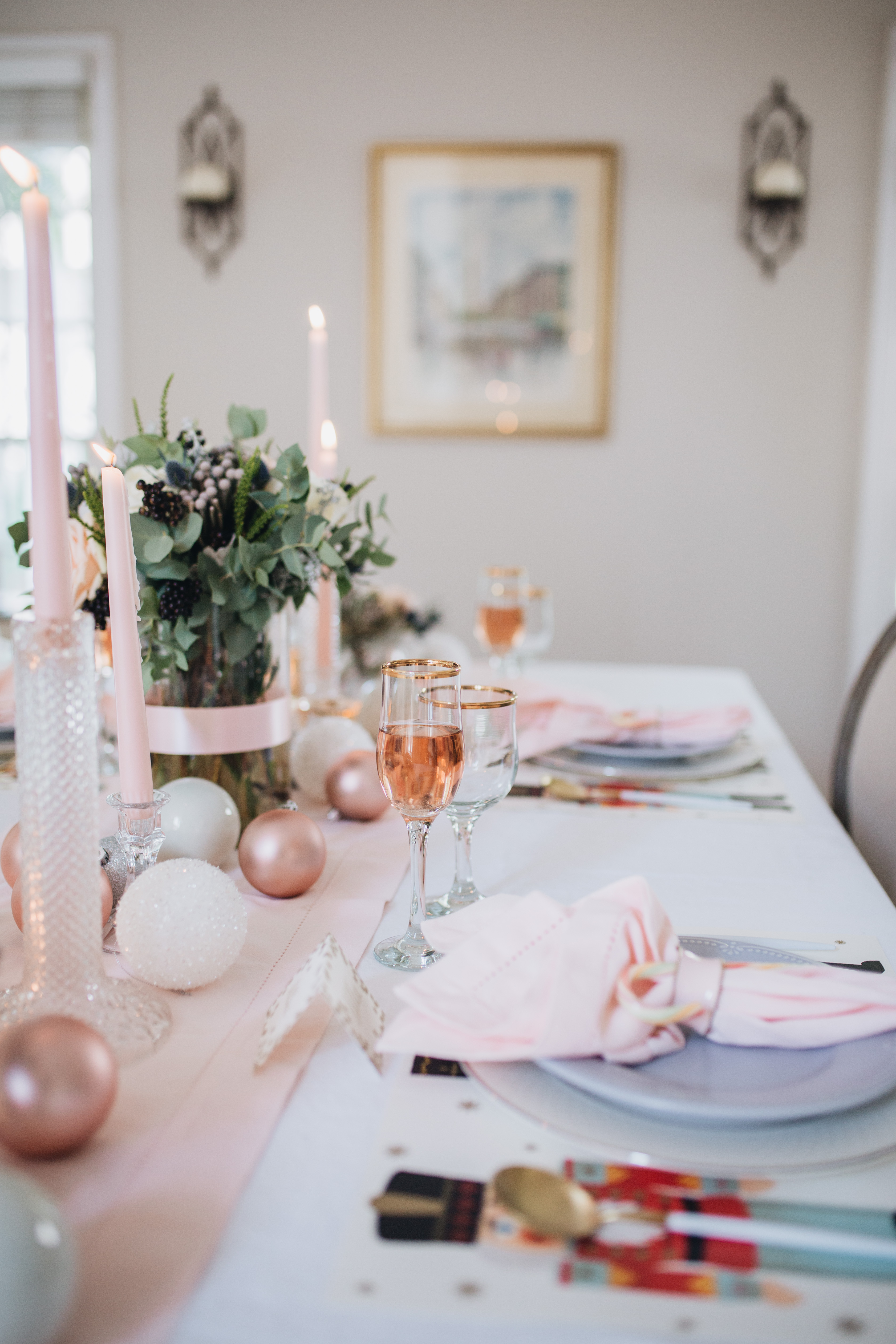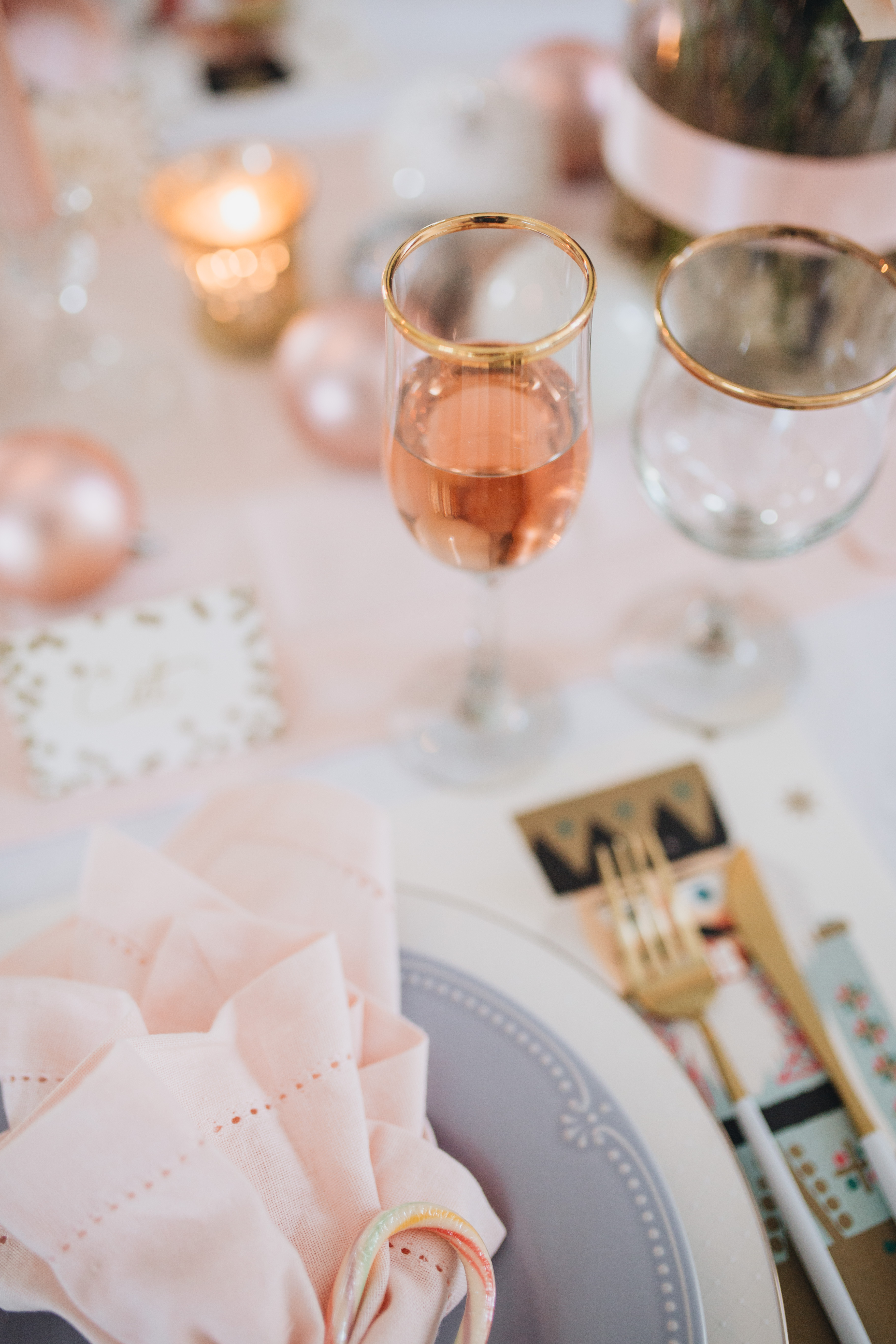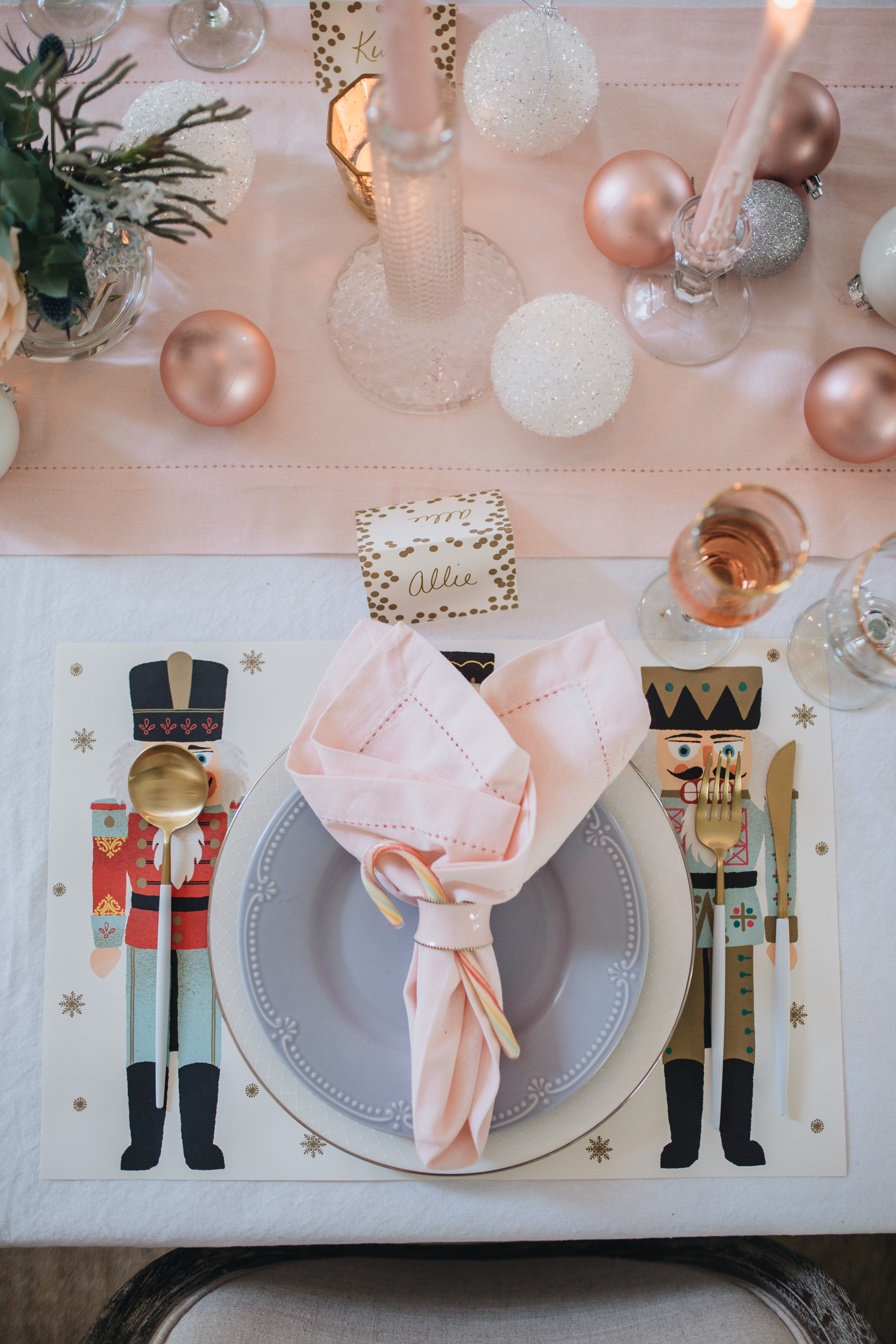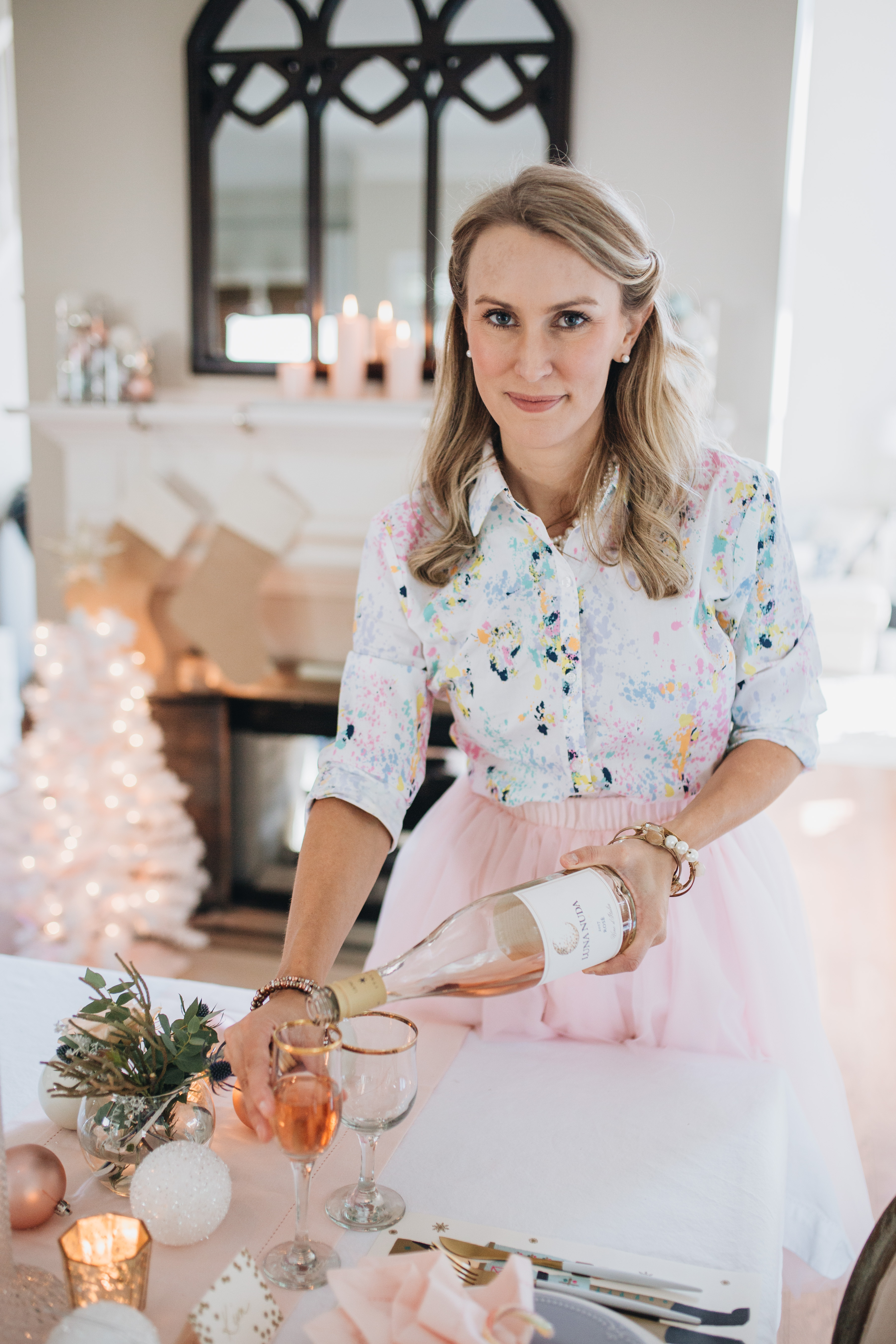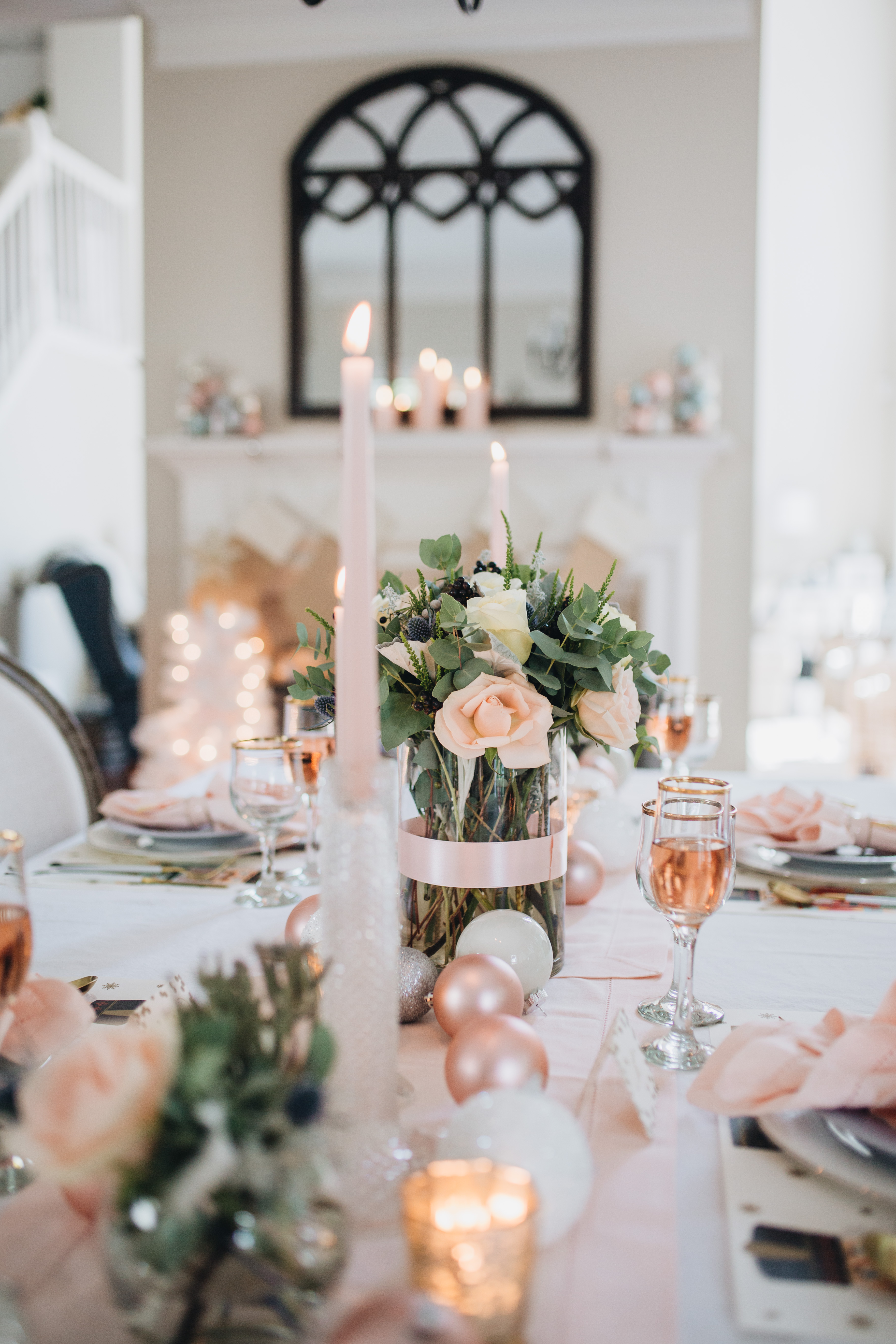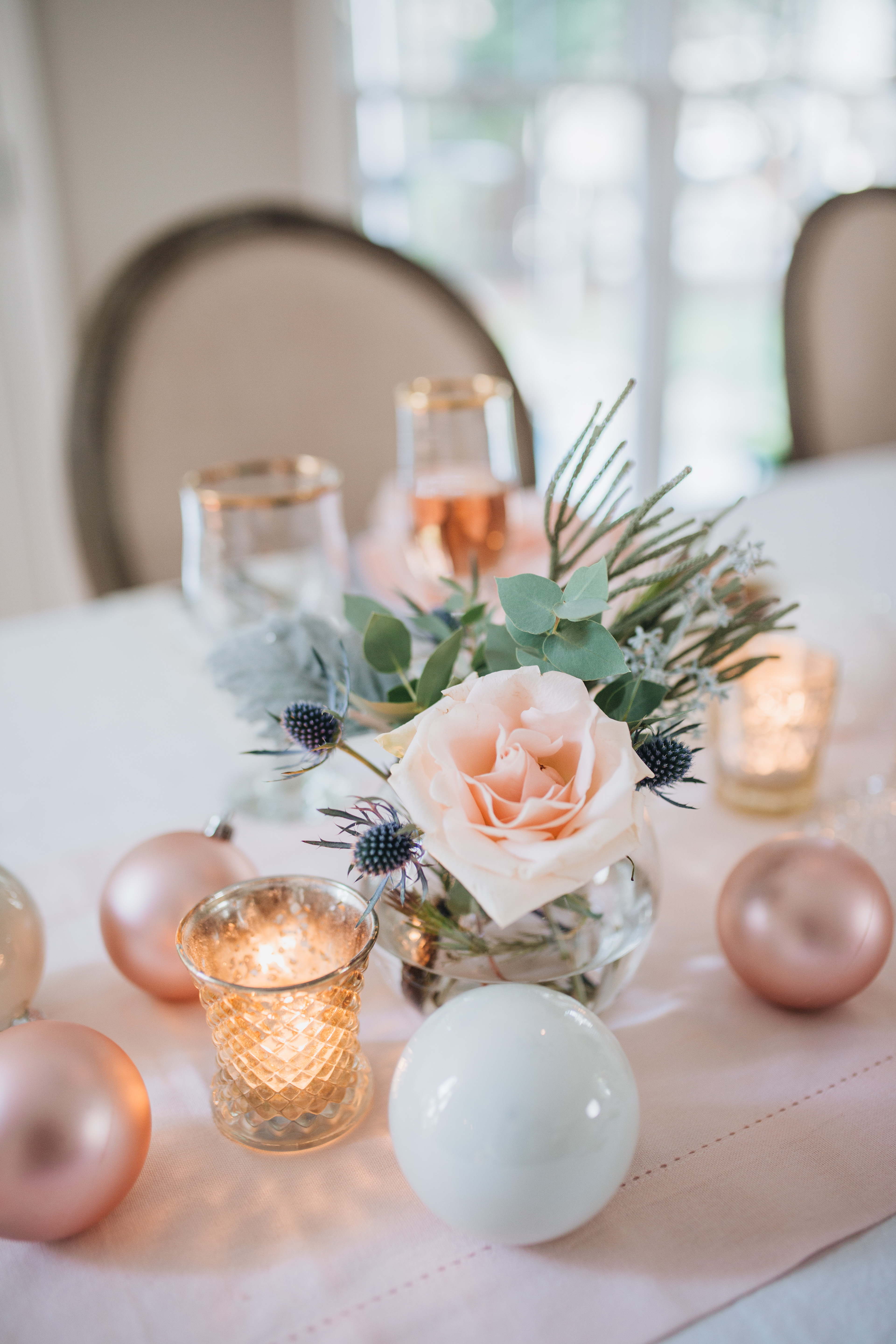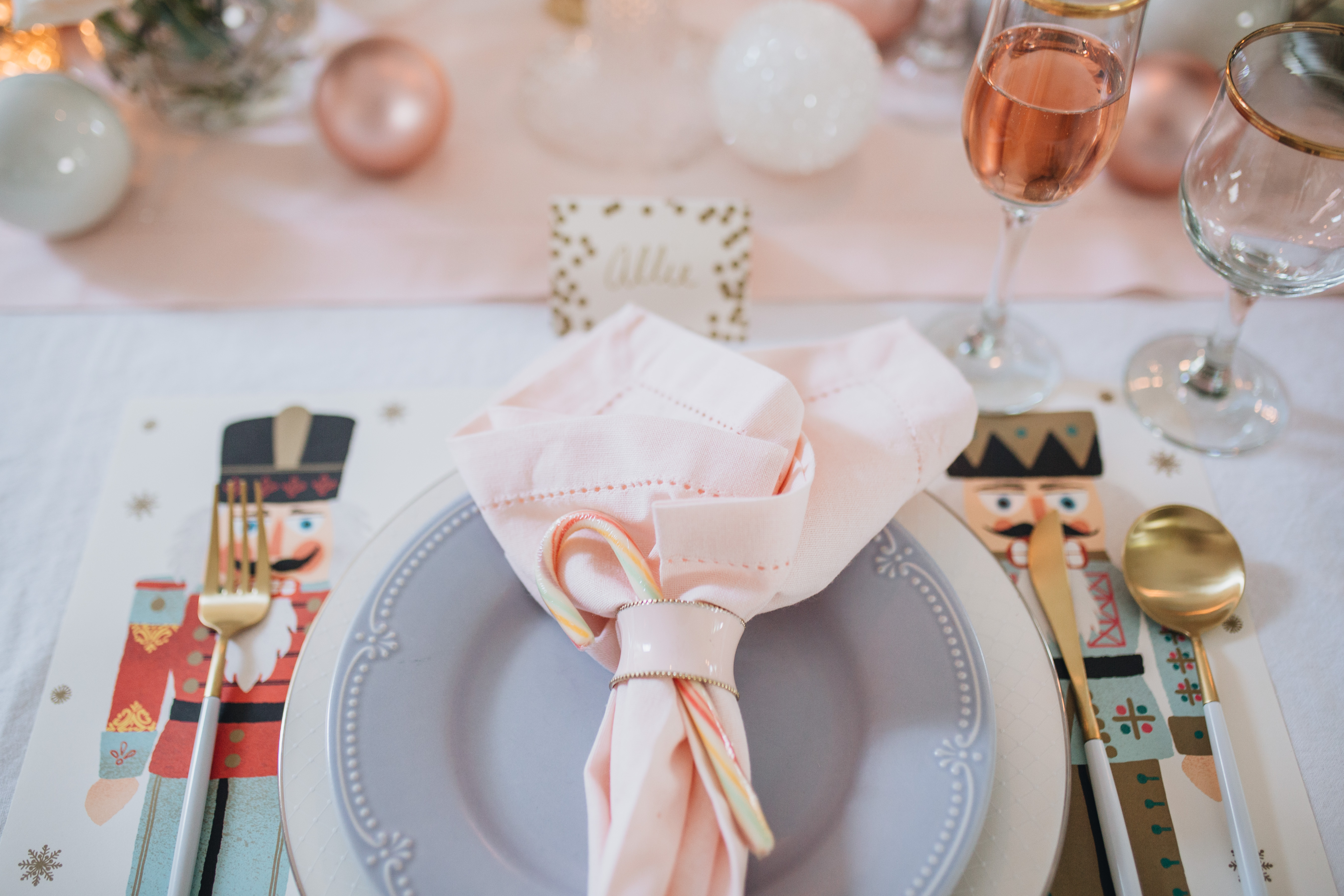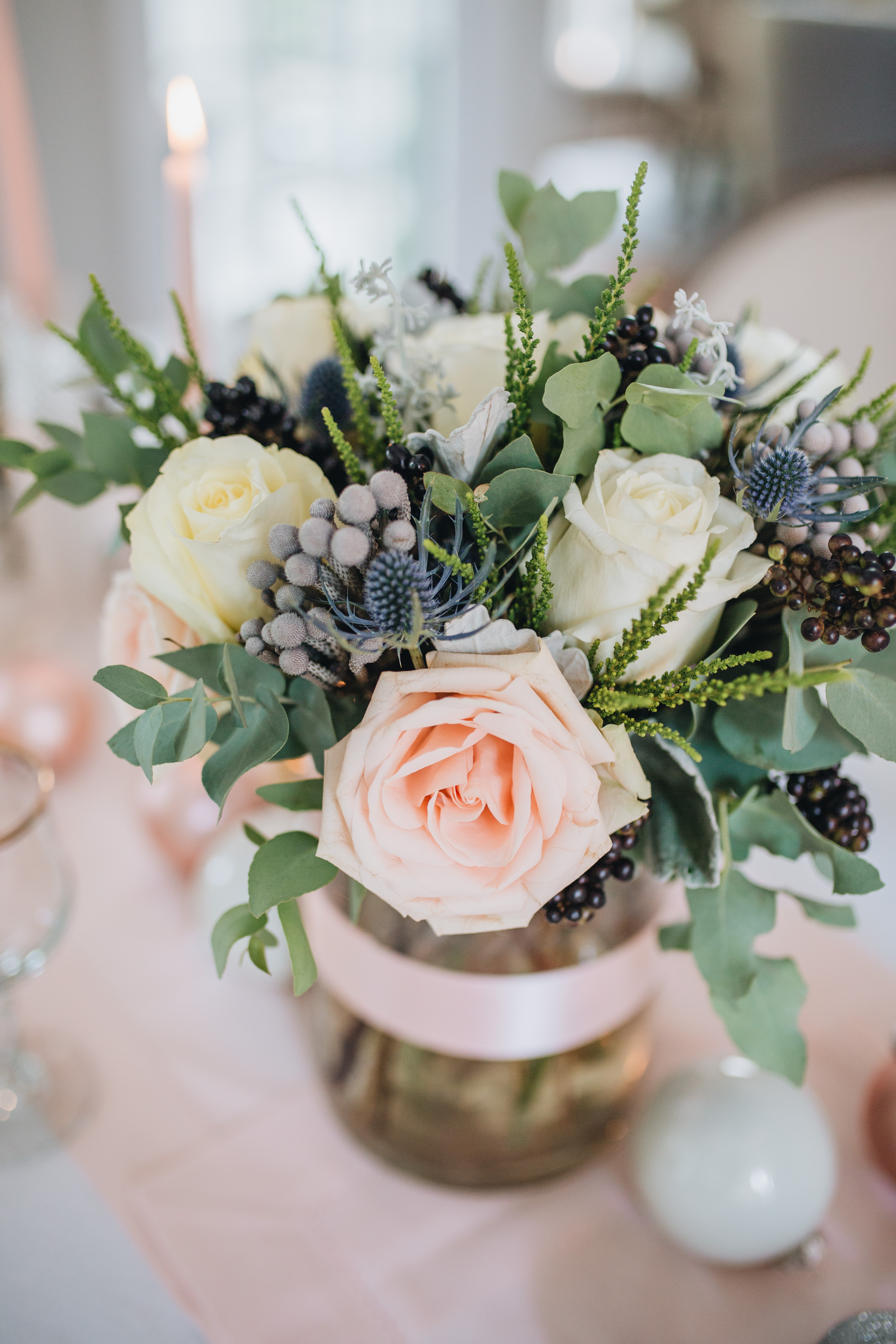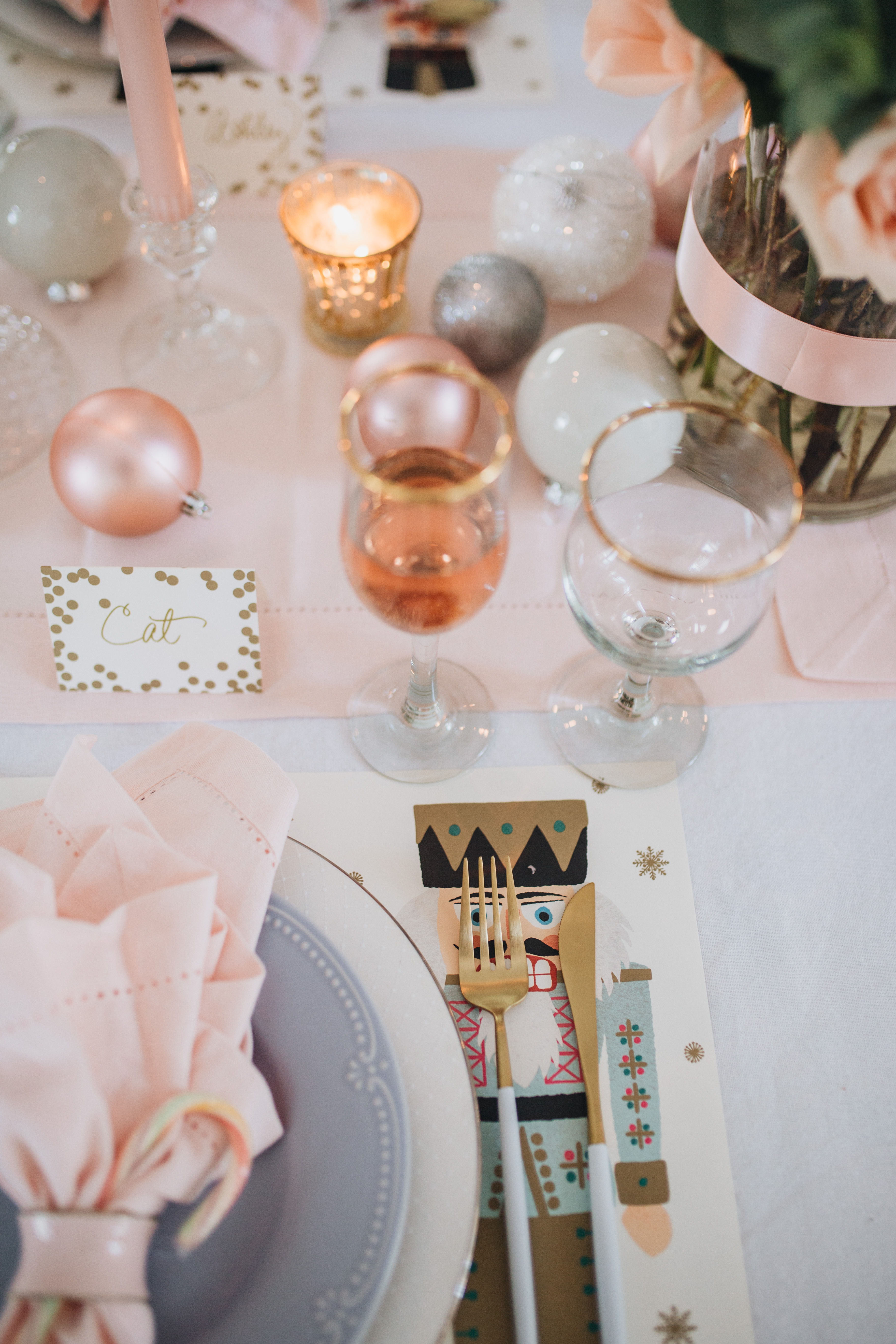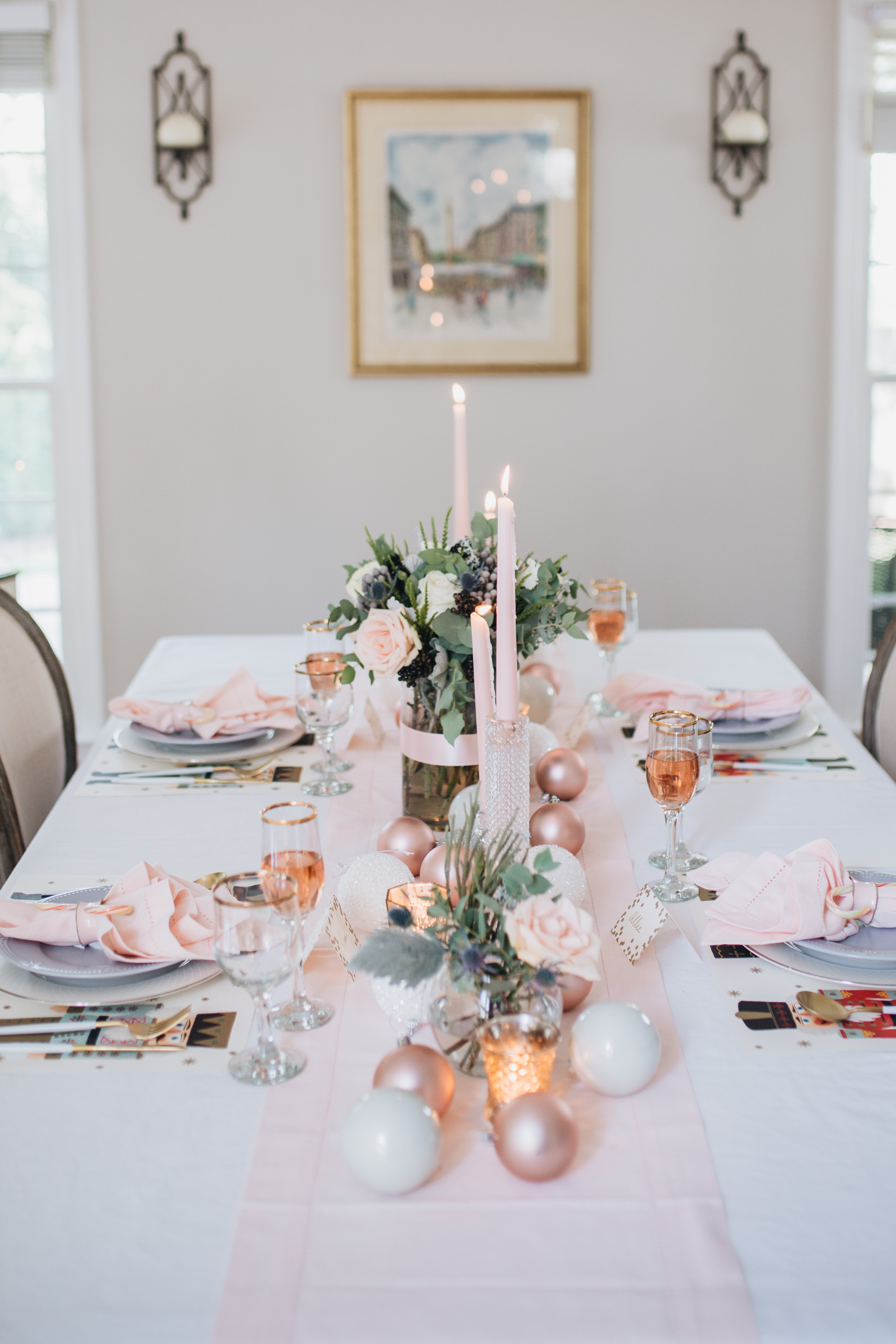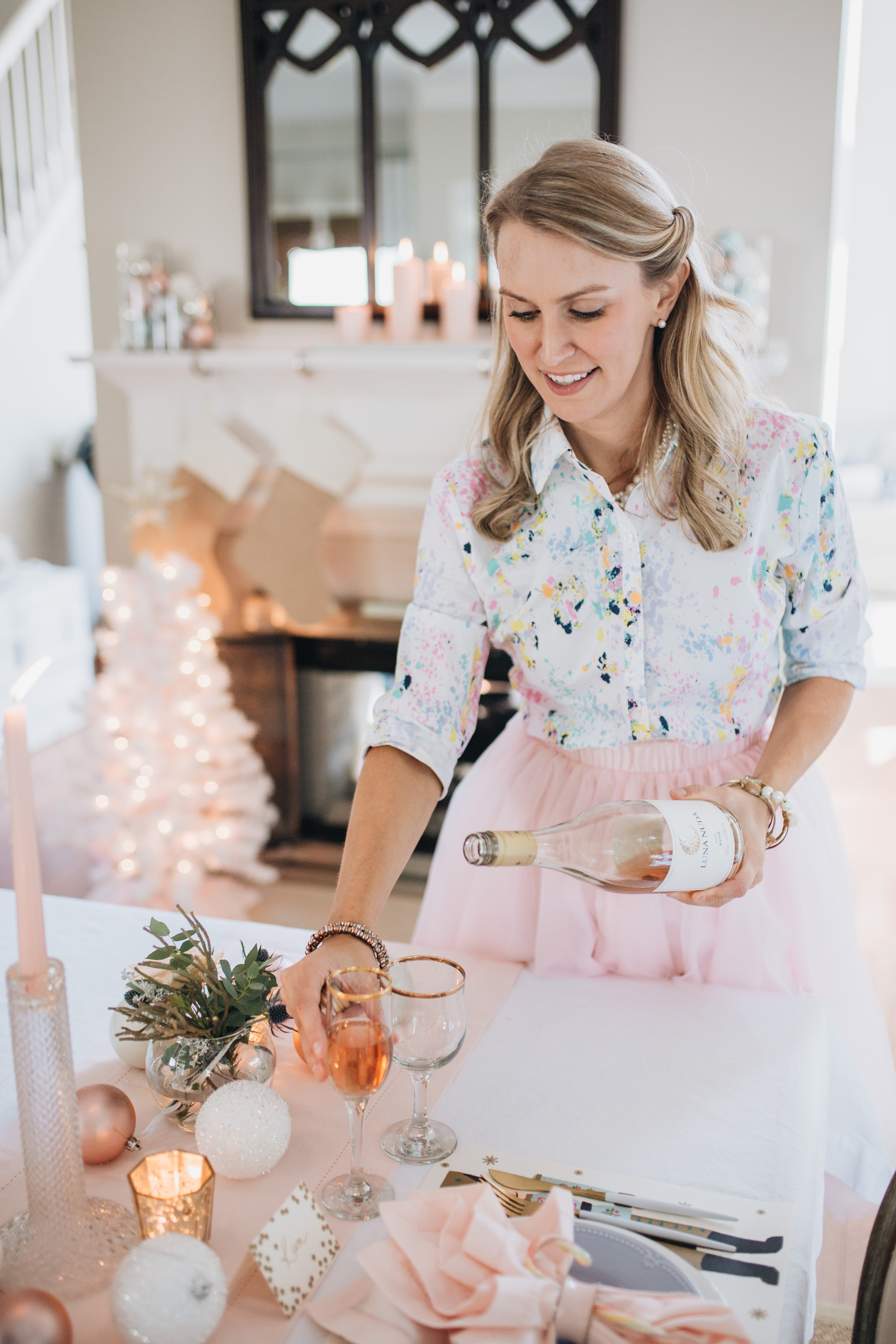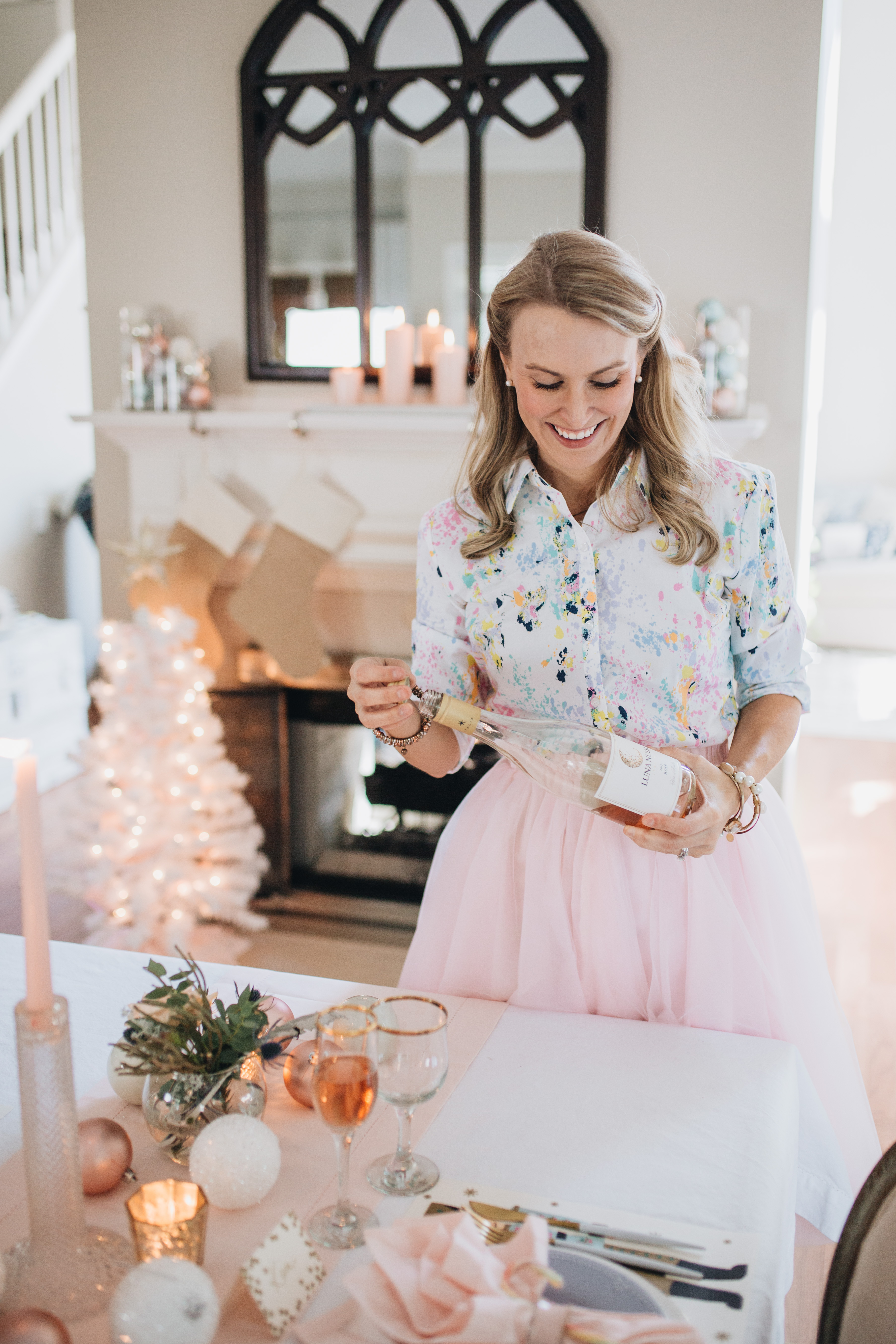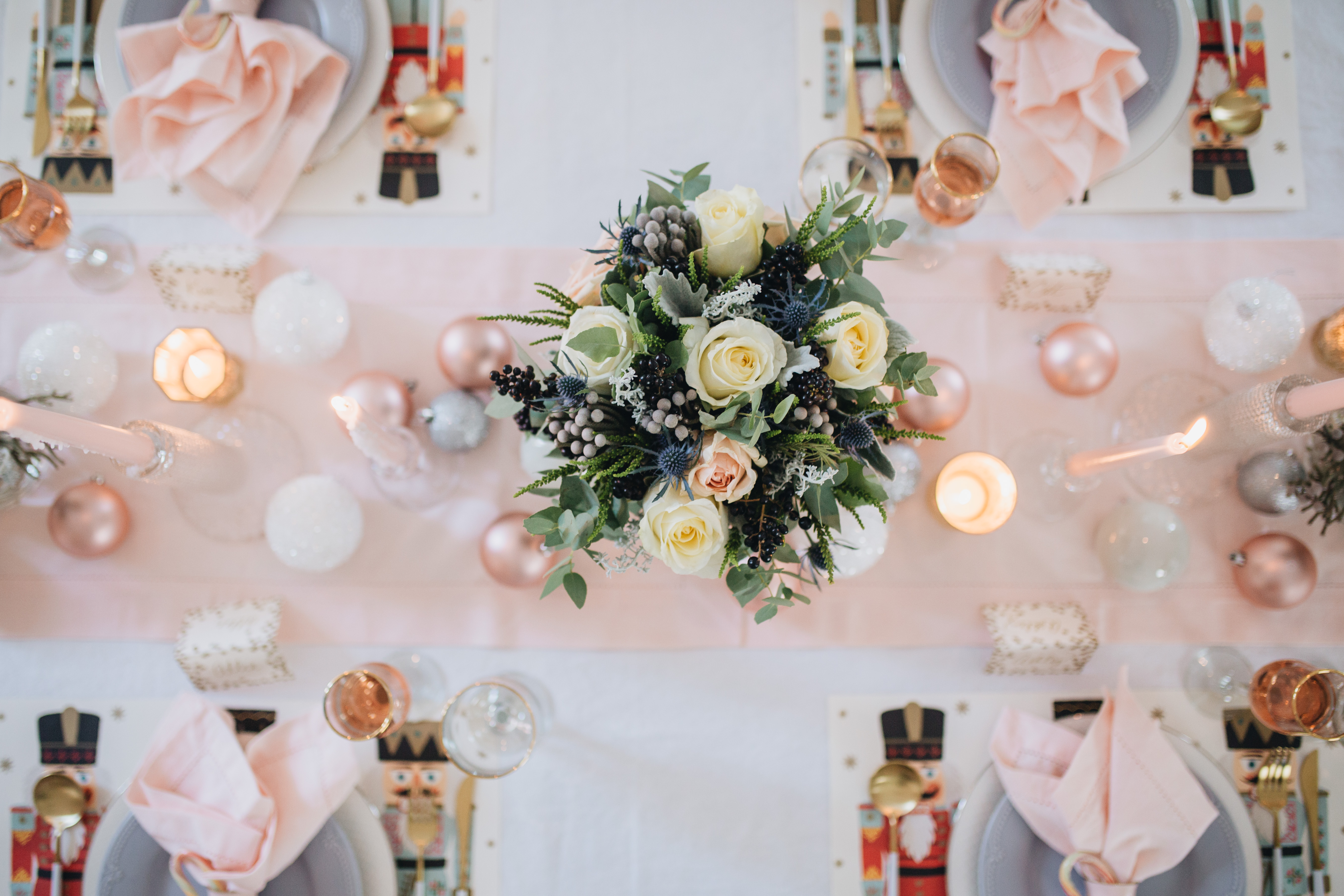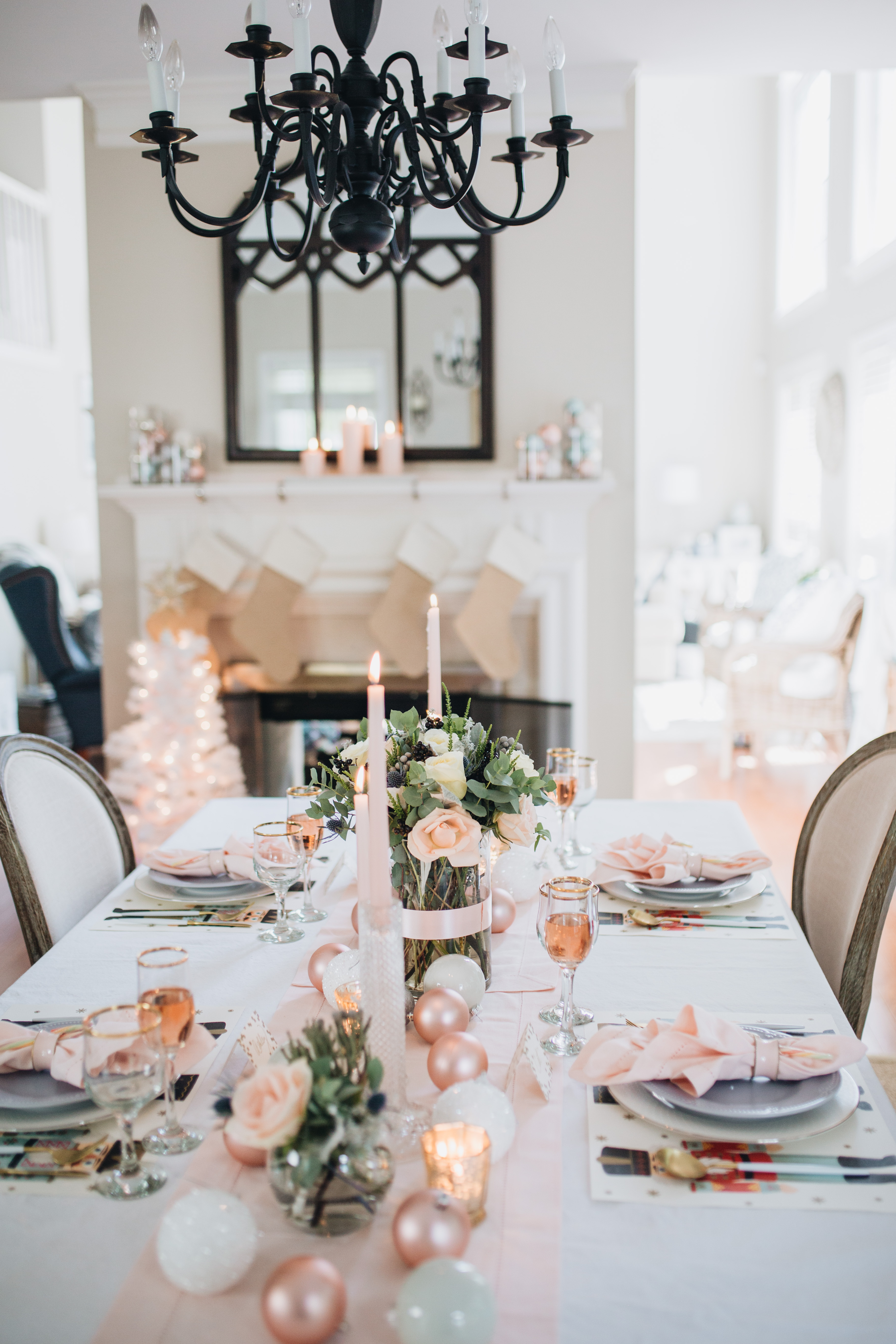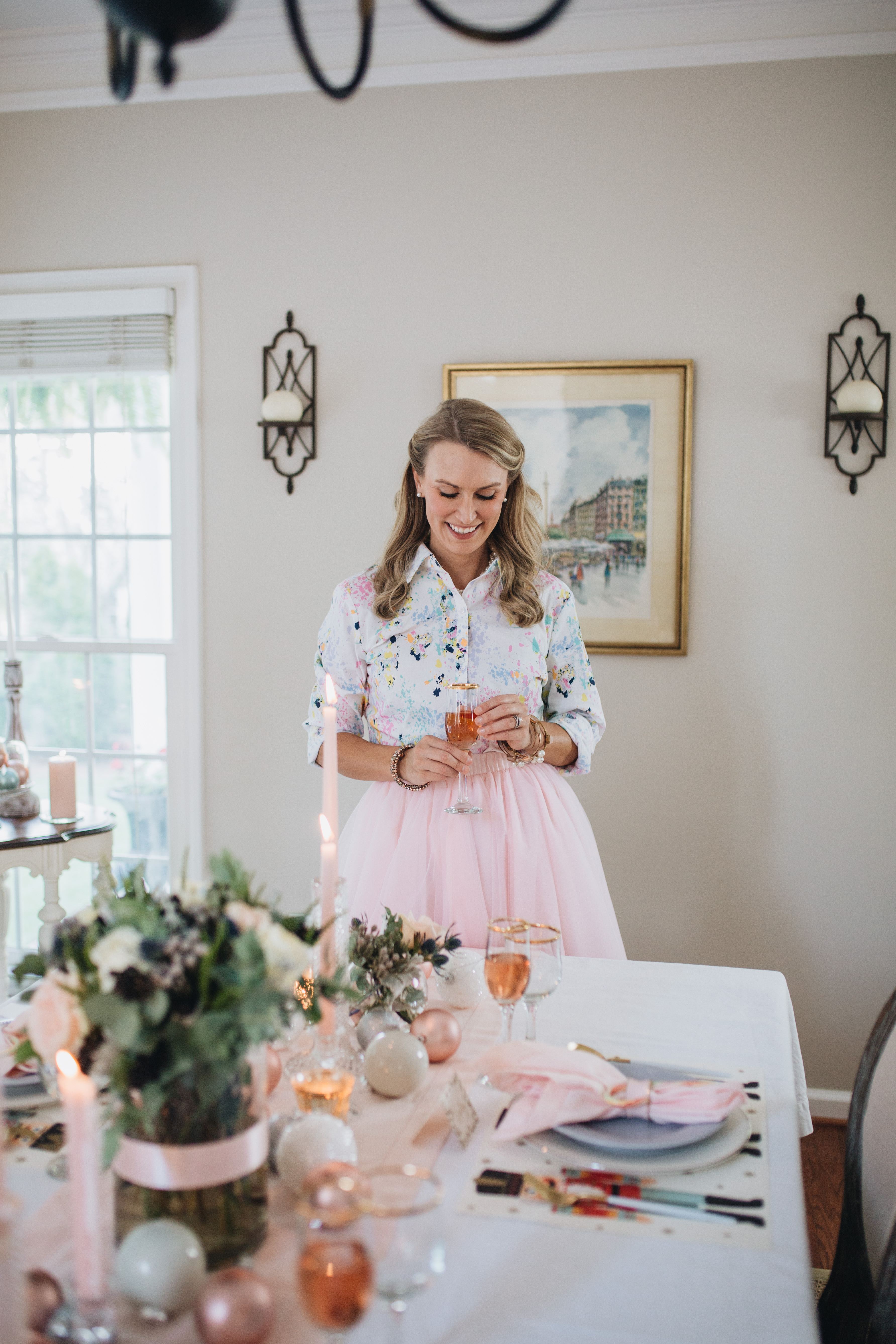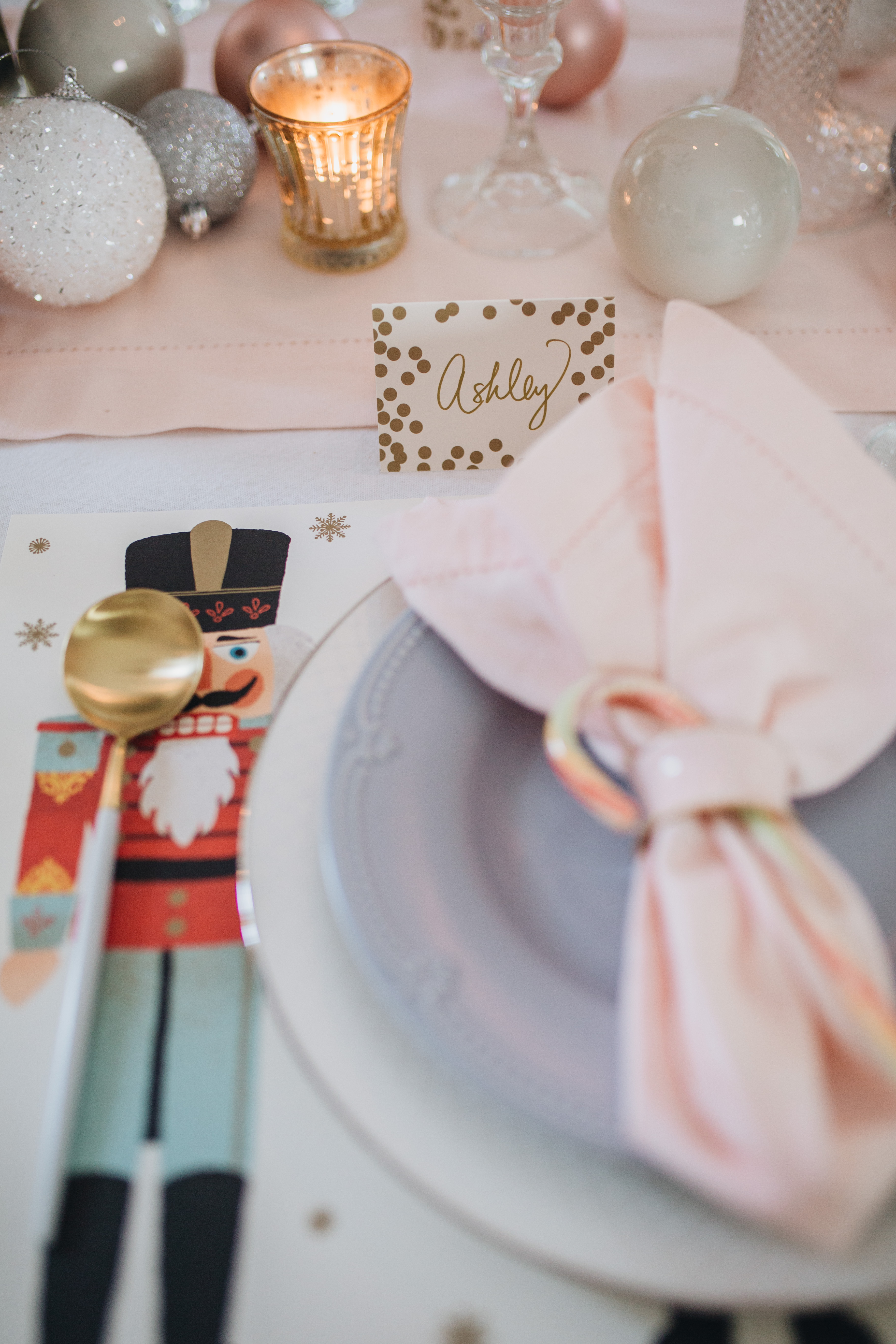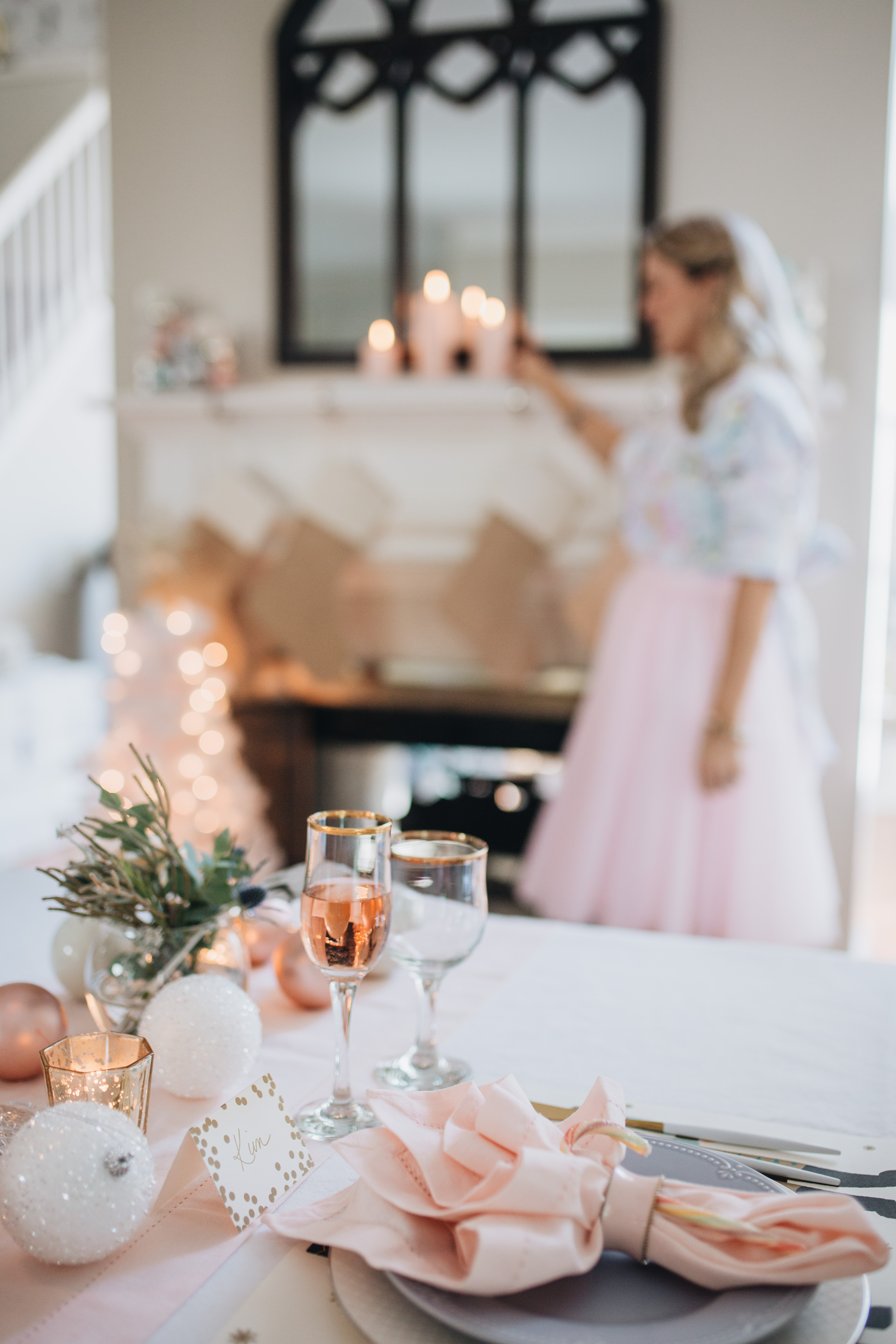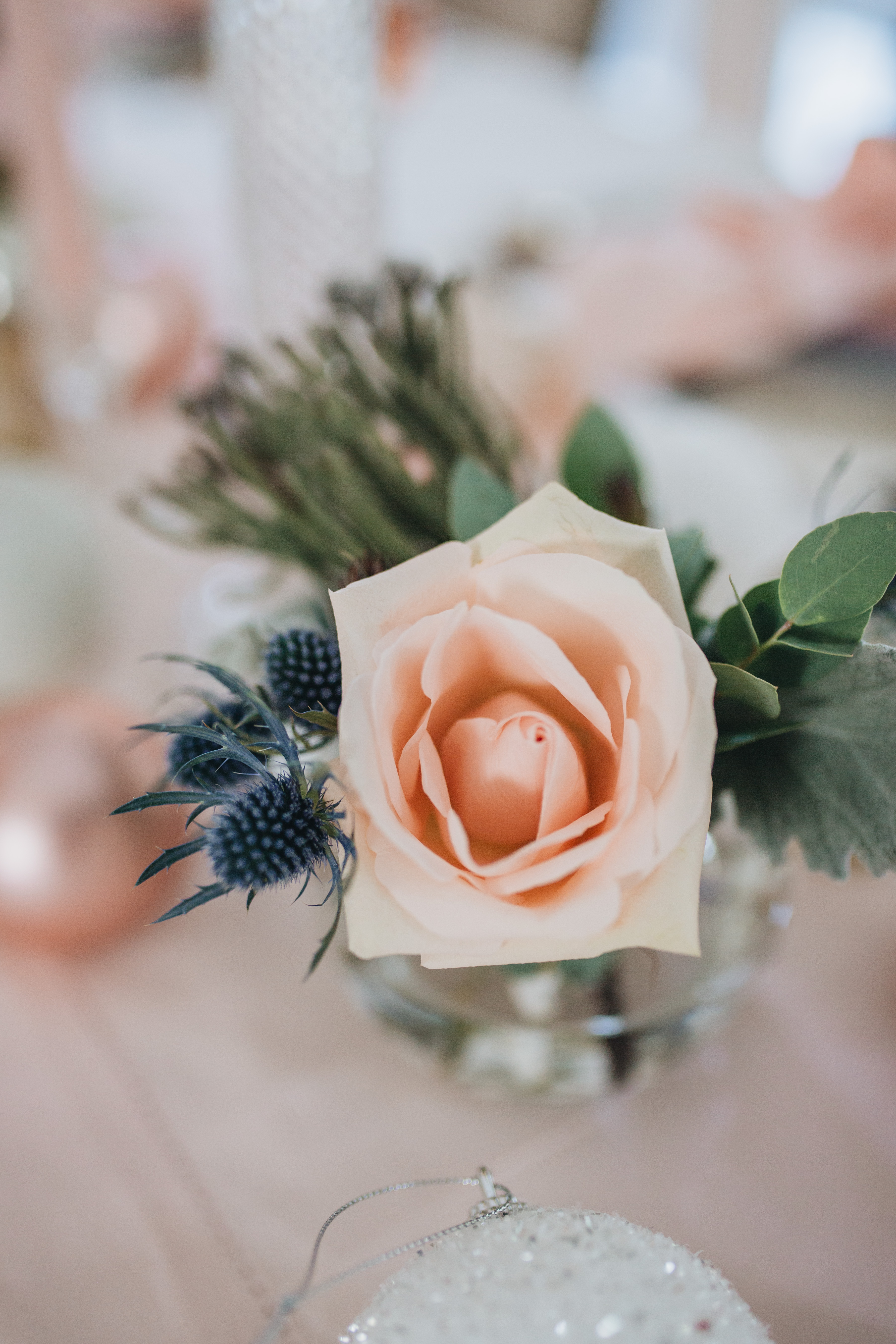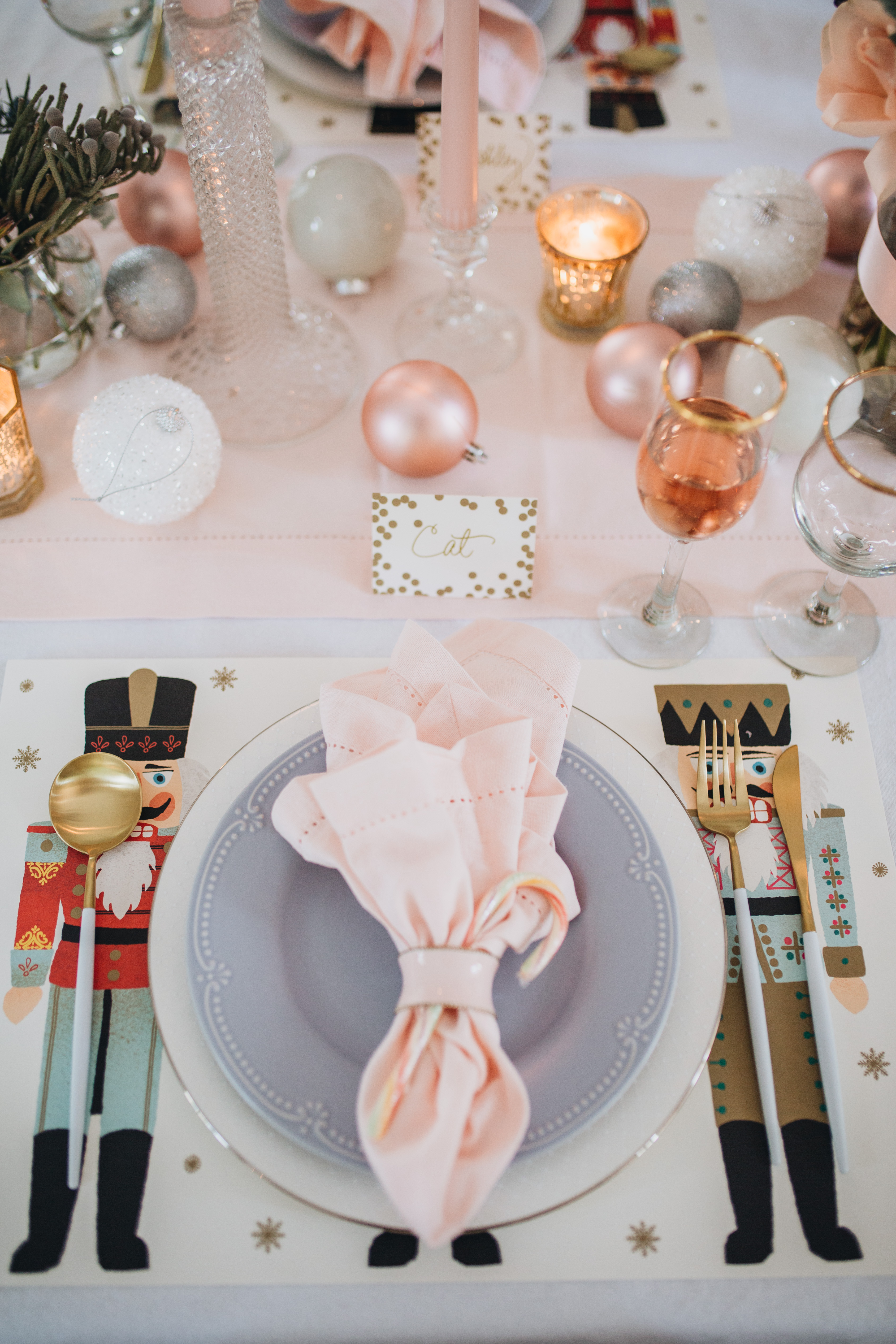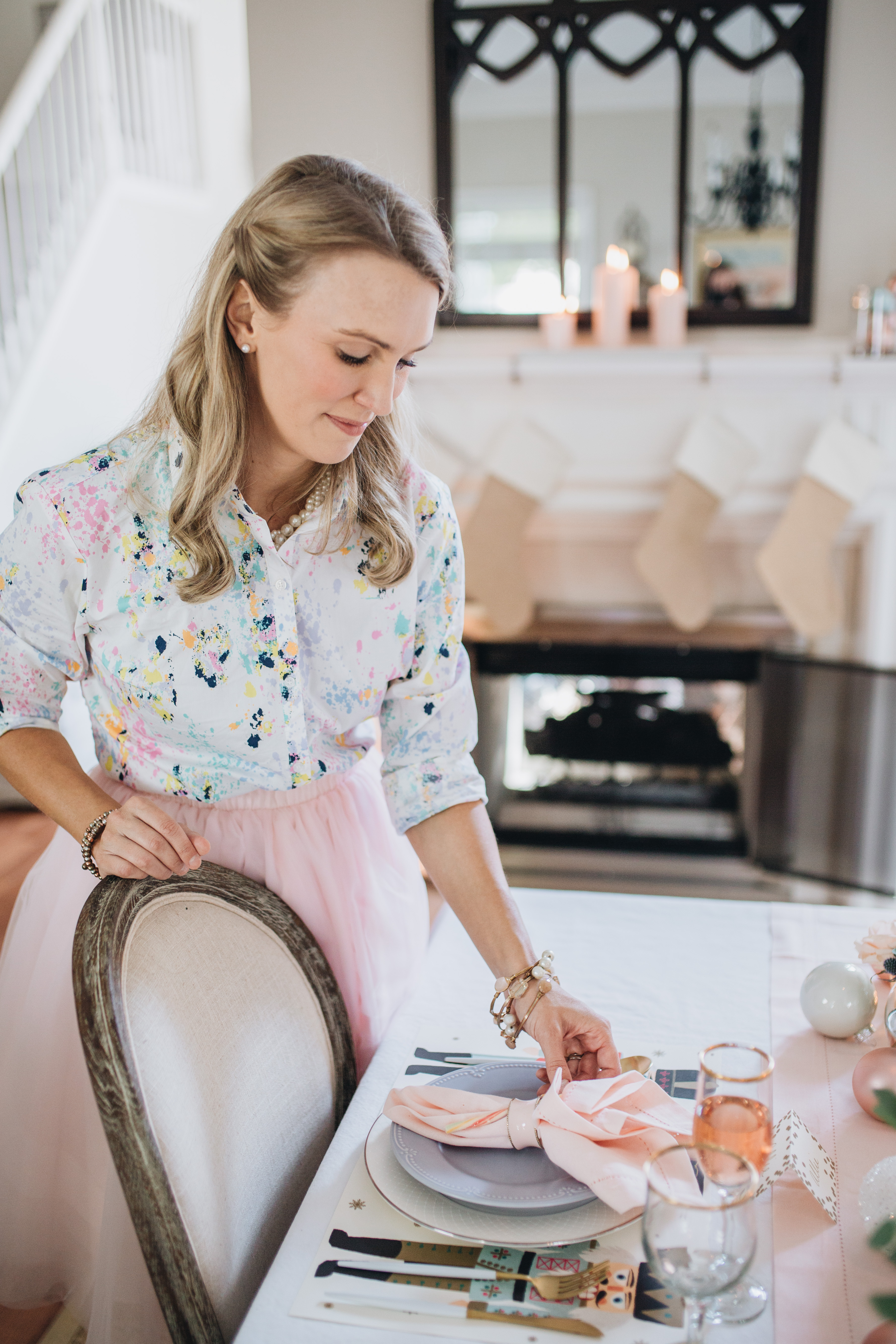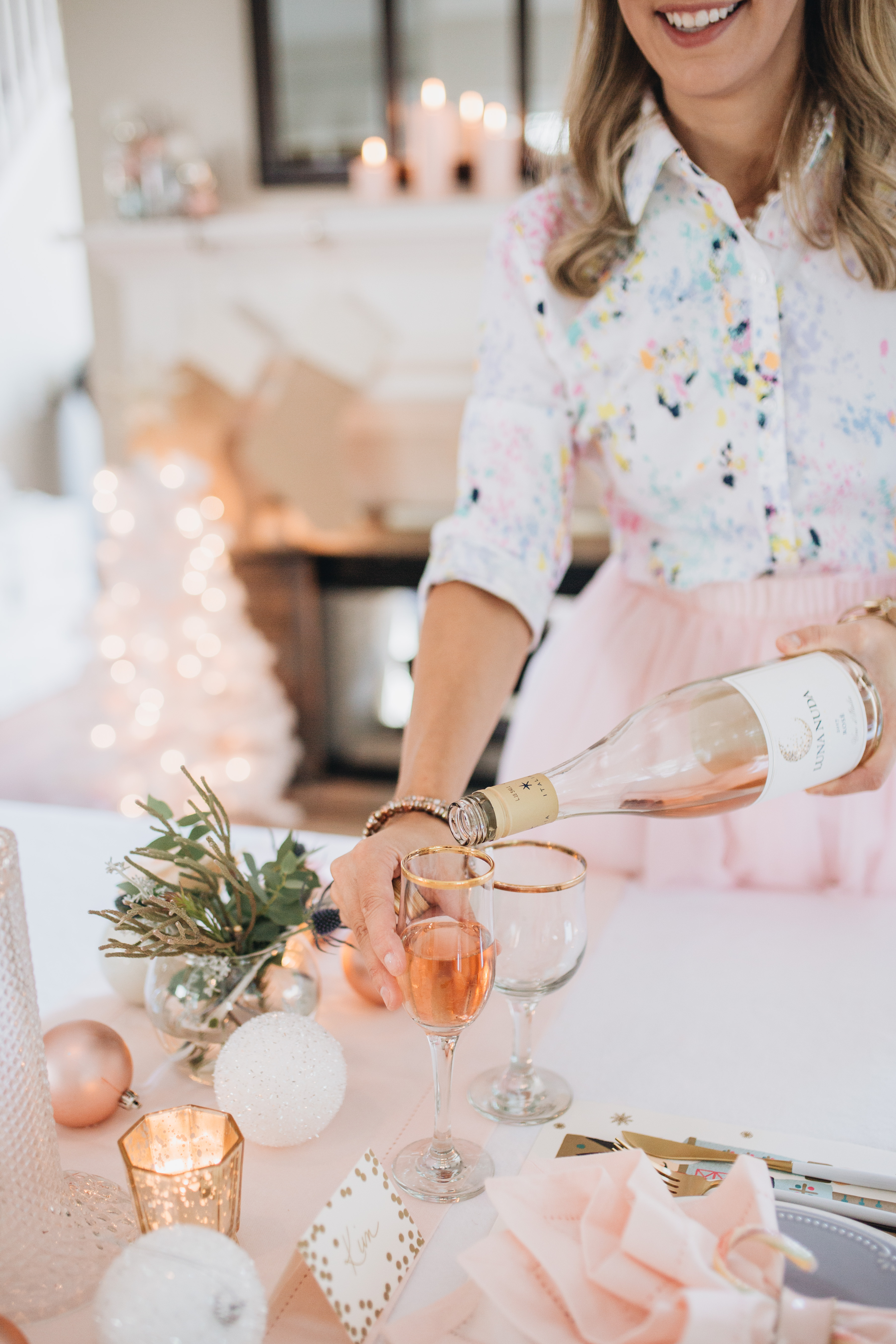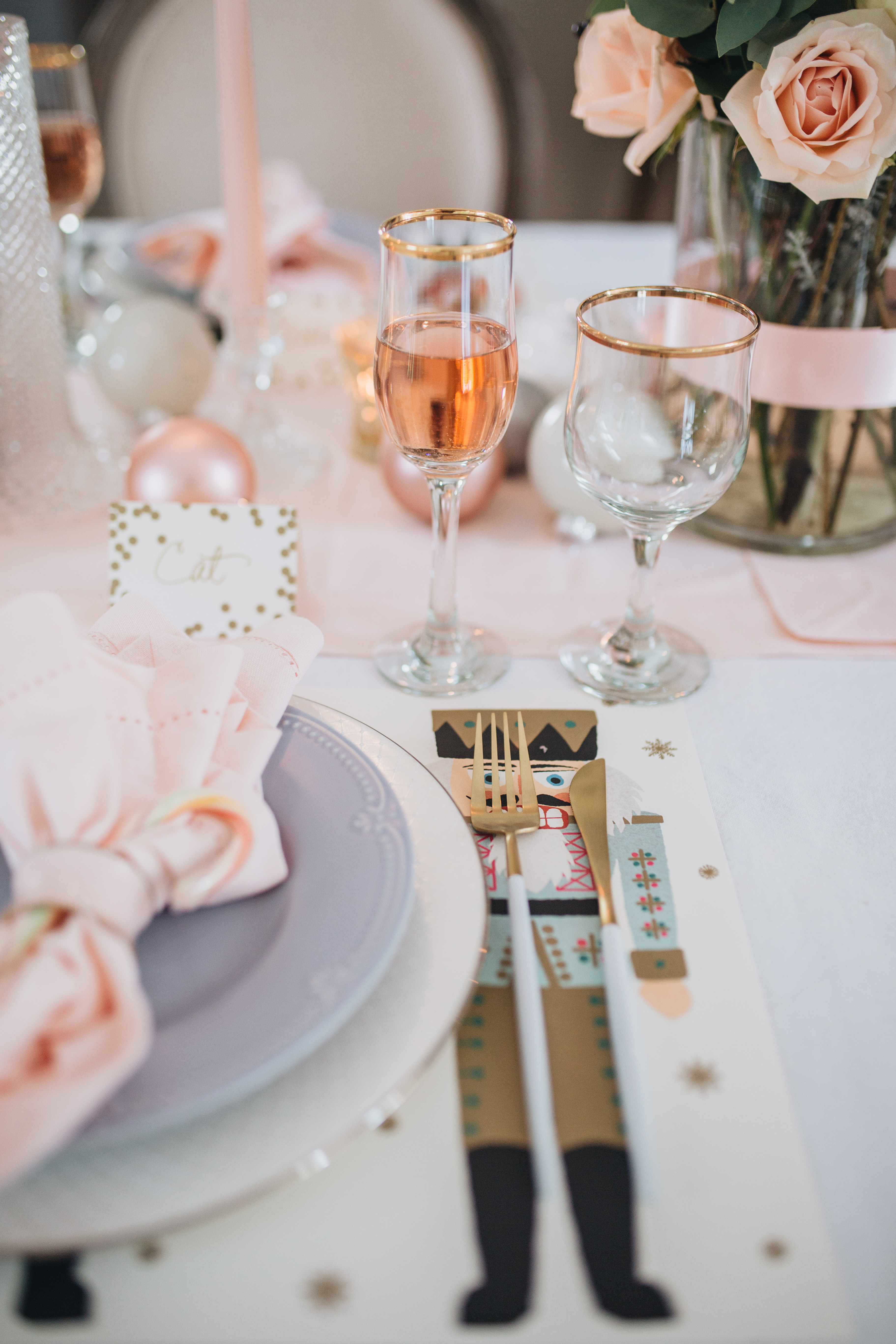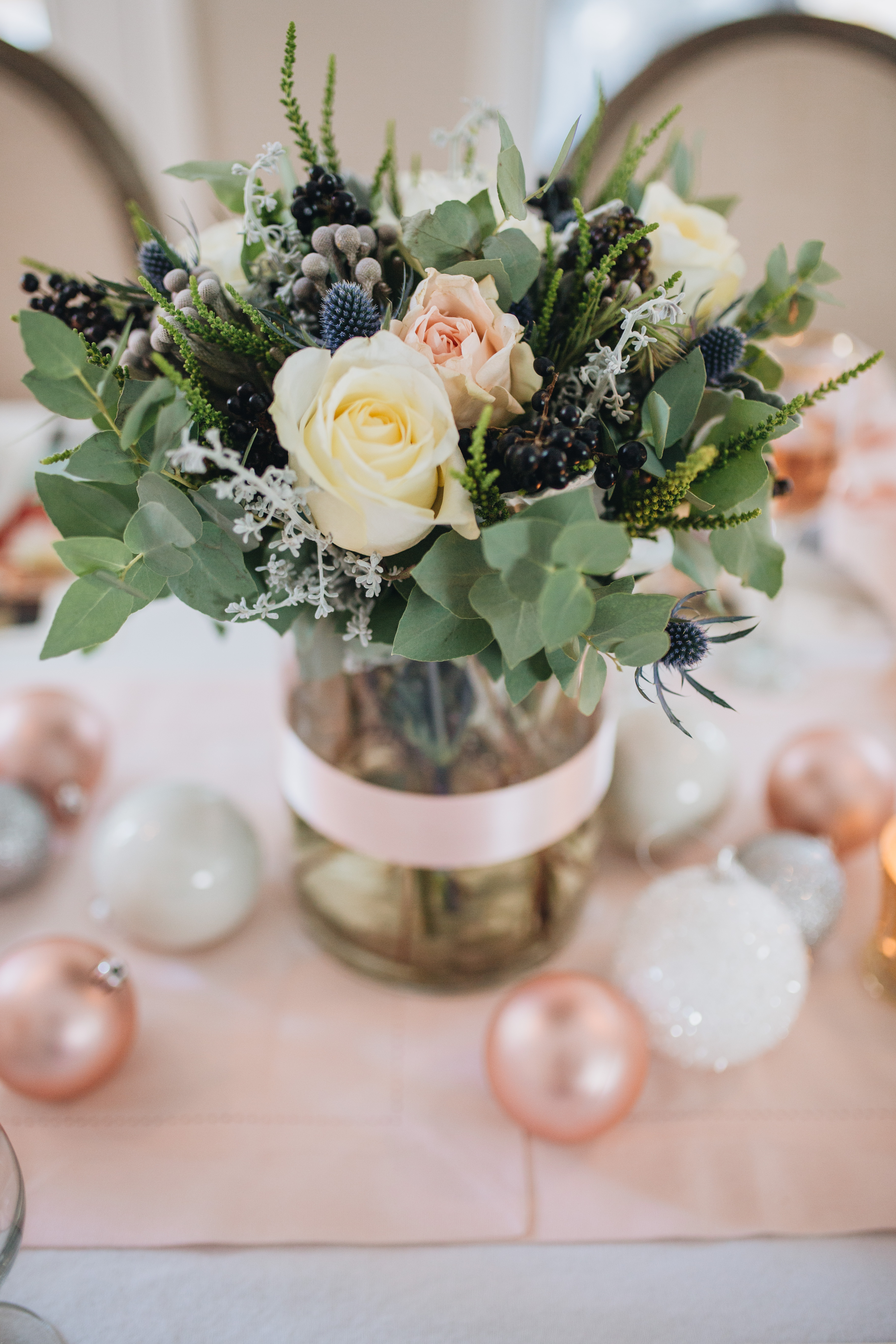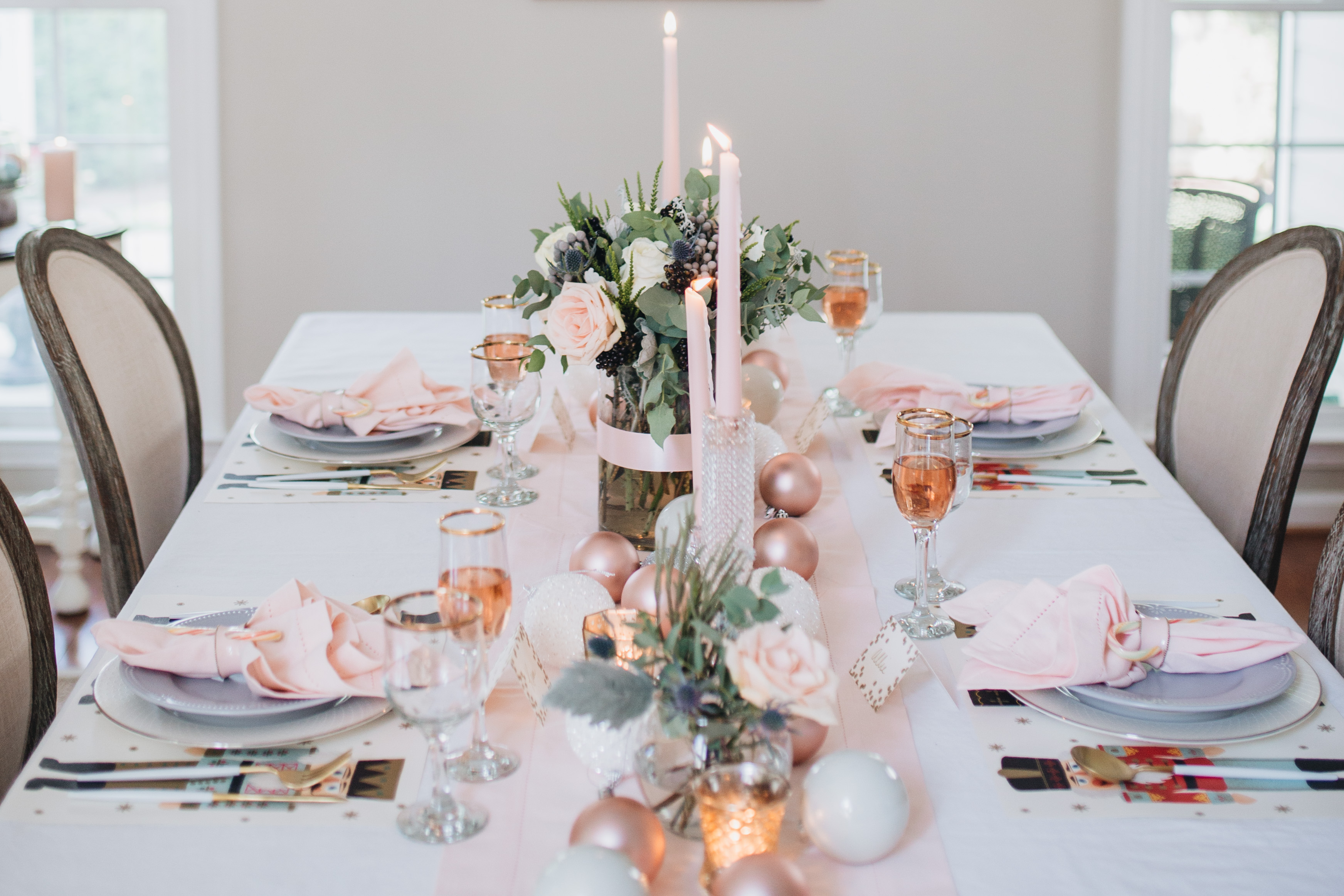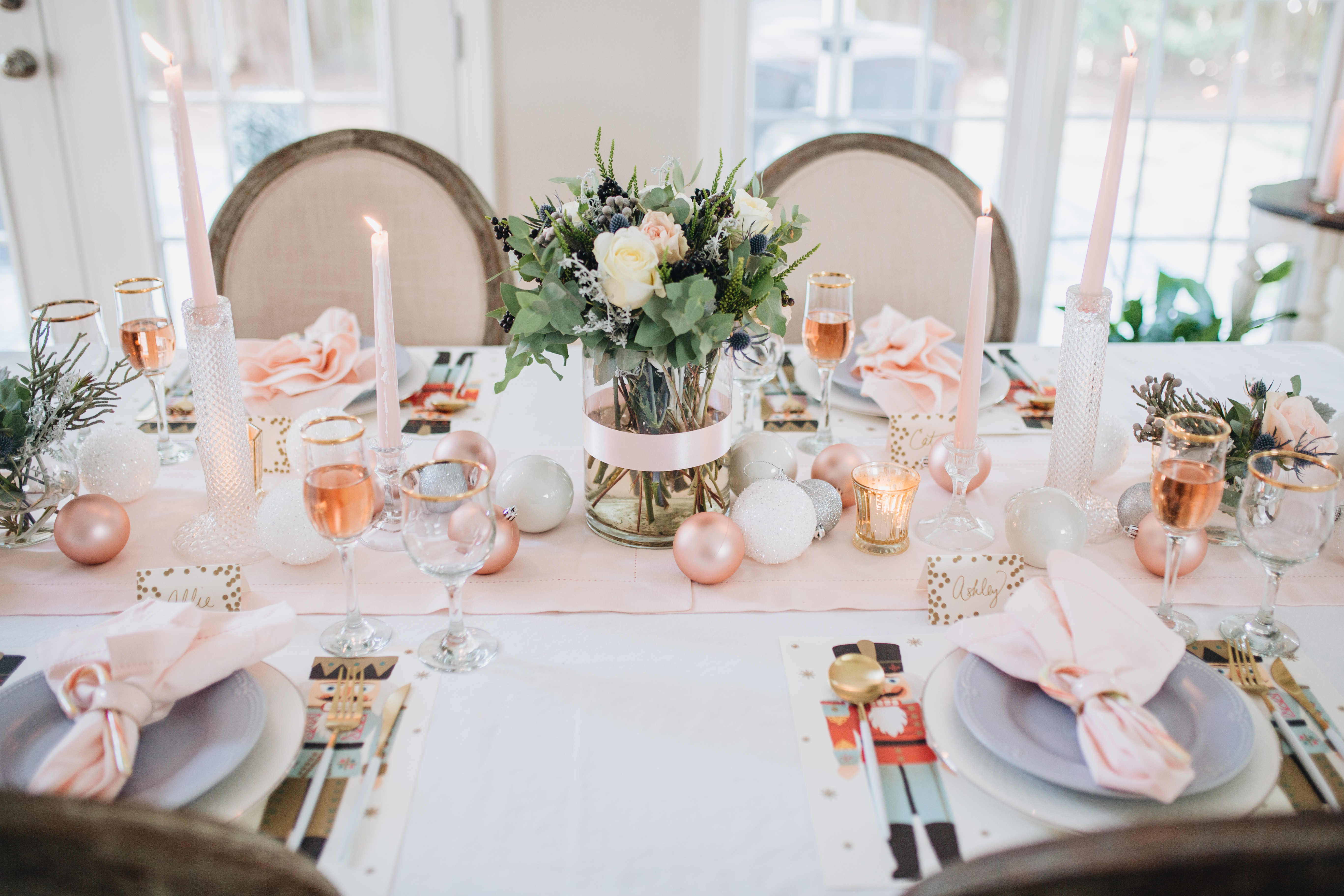 I'm normally more of a traditional red, green and white kind of Christmas gal, but I thought sharing something a little softer this holiday season would be a little fun.  I hope you found some inspiration in the pink and blue nutcracker details of this pastel Christmas tablescape and I wish you a very merry Christmas as we wrap this wonderful year with a great holiday season.