Fall is here and I've already started to brainstorm a creepy party theme for Halloween decorations.  The last few years I've gone a little gothic and staged some DIY witch's potions, created spooky DIY eyeballs, and a black and gold tablescape.  This year I've decided to go with a Halloween Carnival party aka a CarnEVIL theme.   It wasn't hard to decide to create a Halloween Carnival themed tablescape.  Because… well, let's be honest, clowns are creepy.  #AmIRight?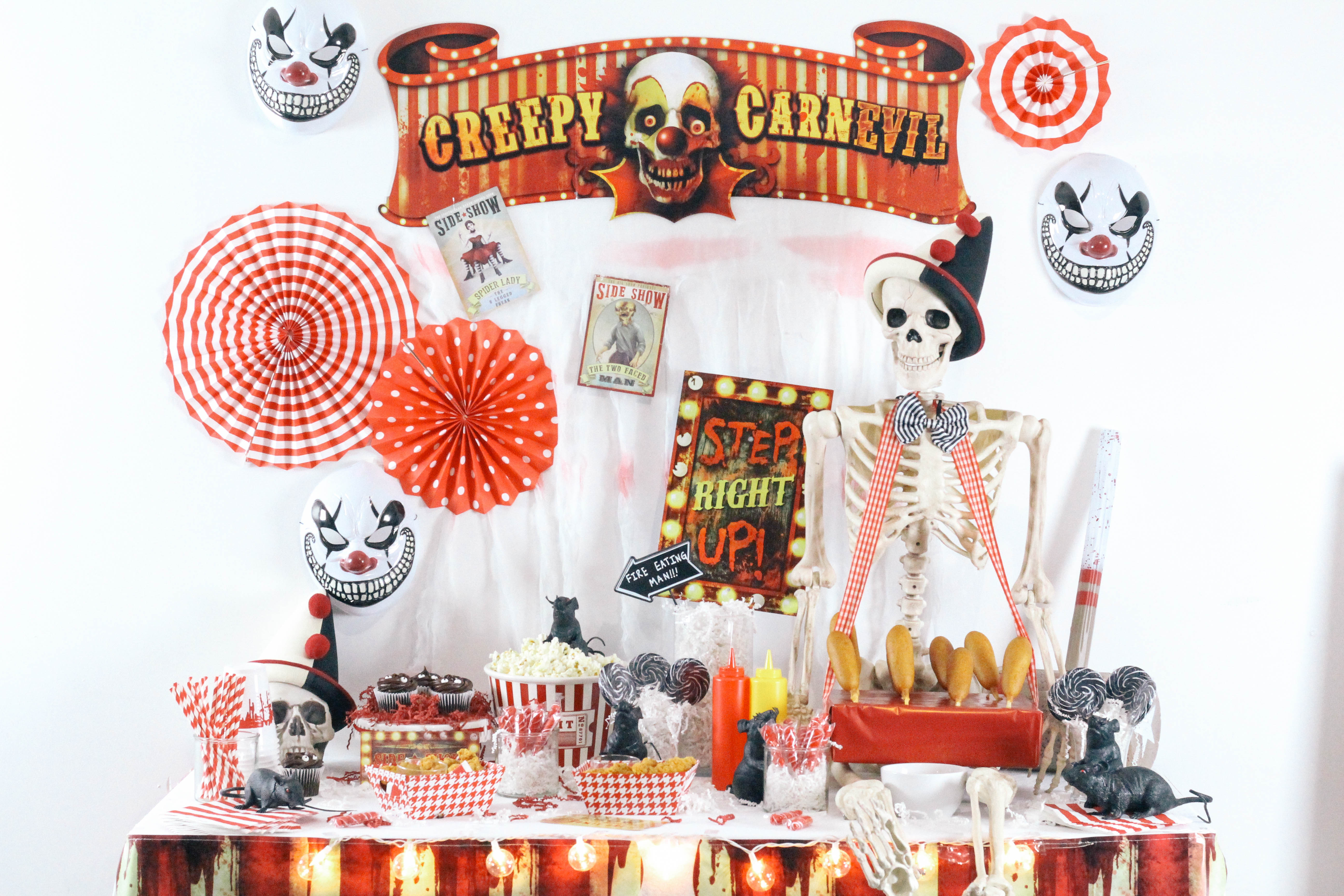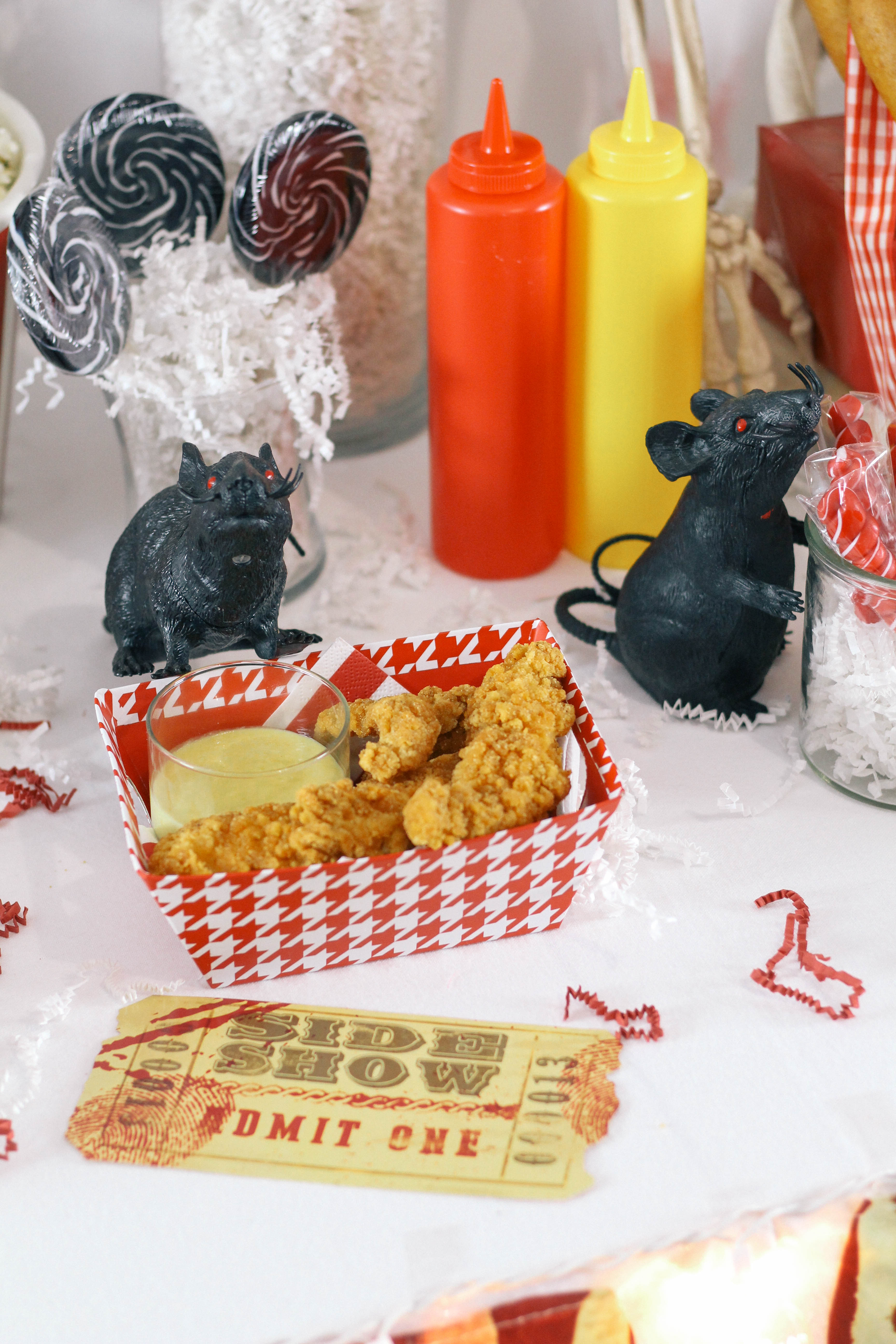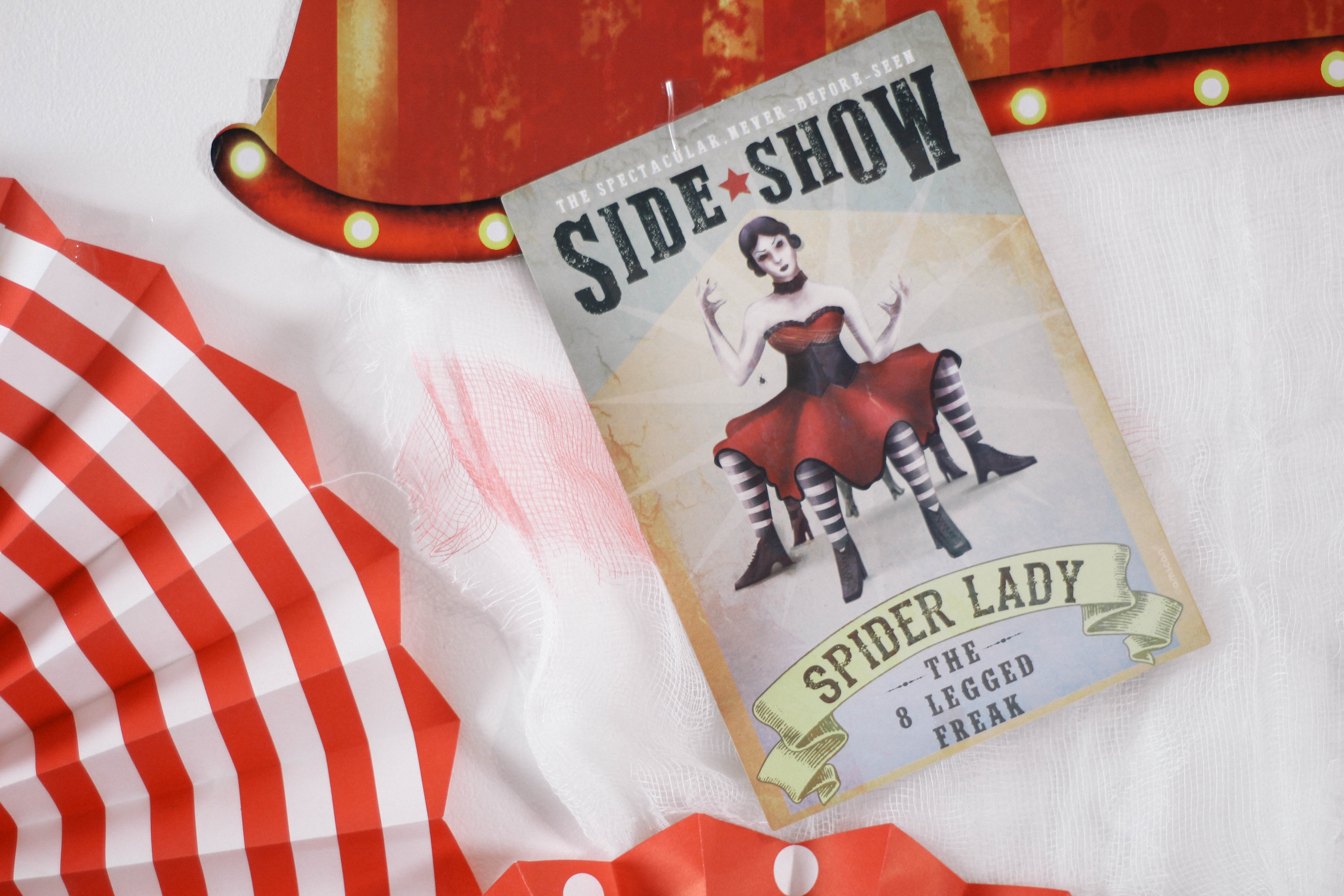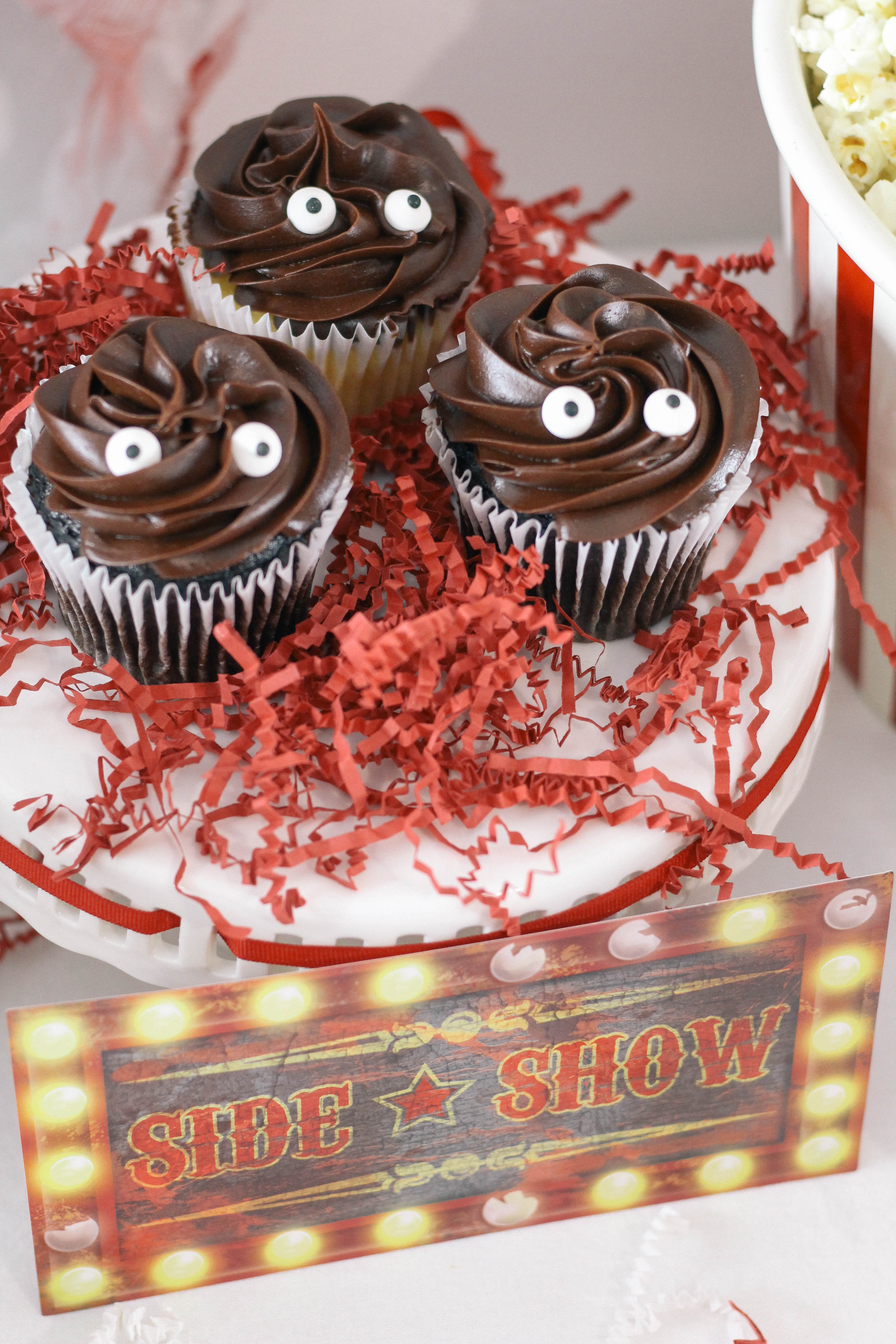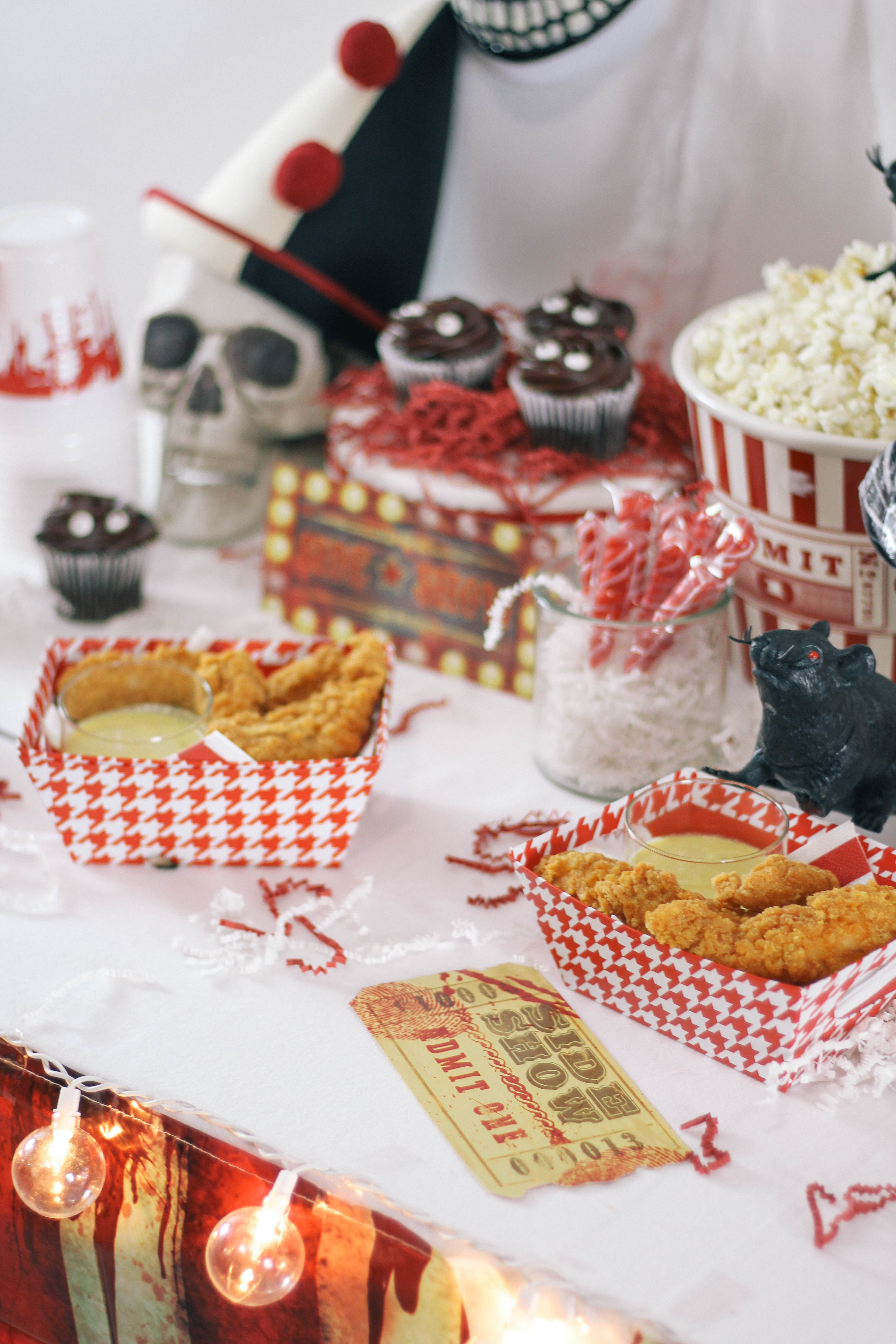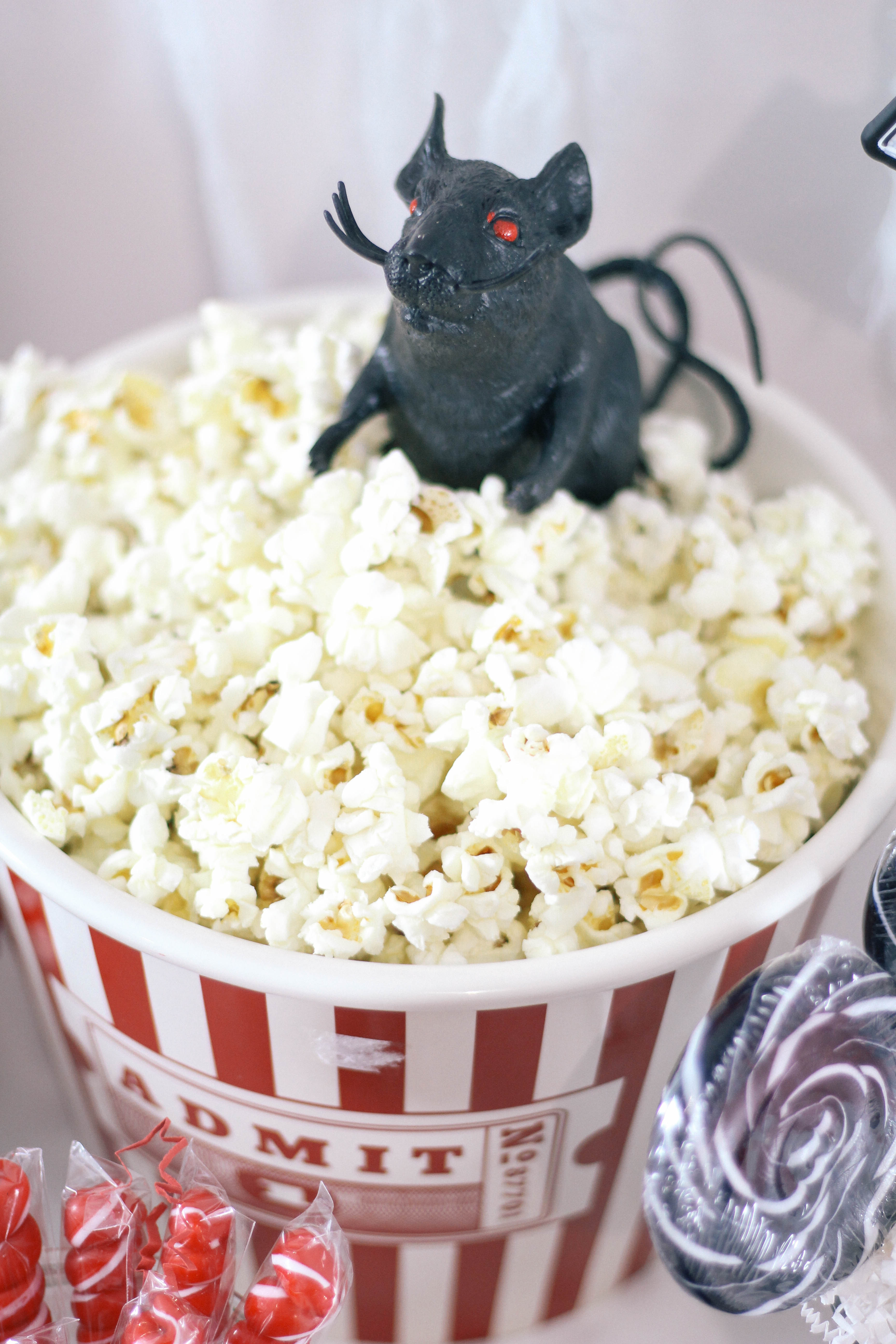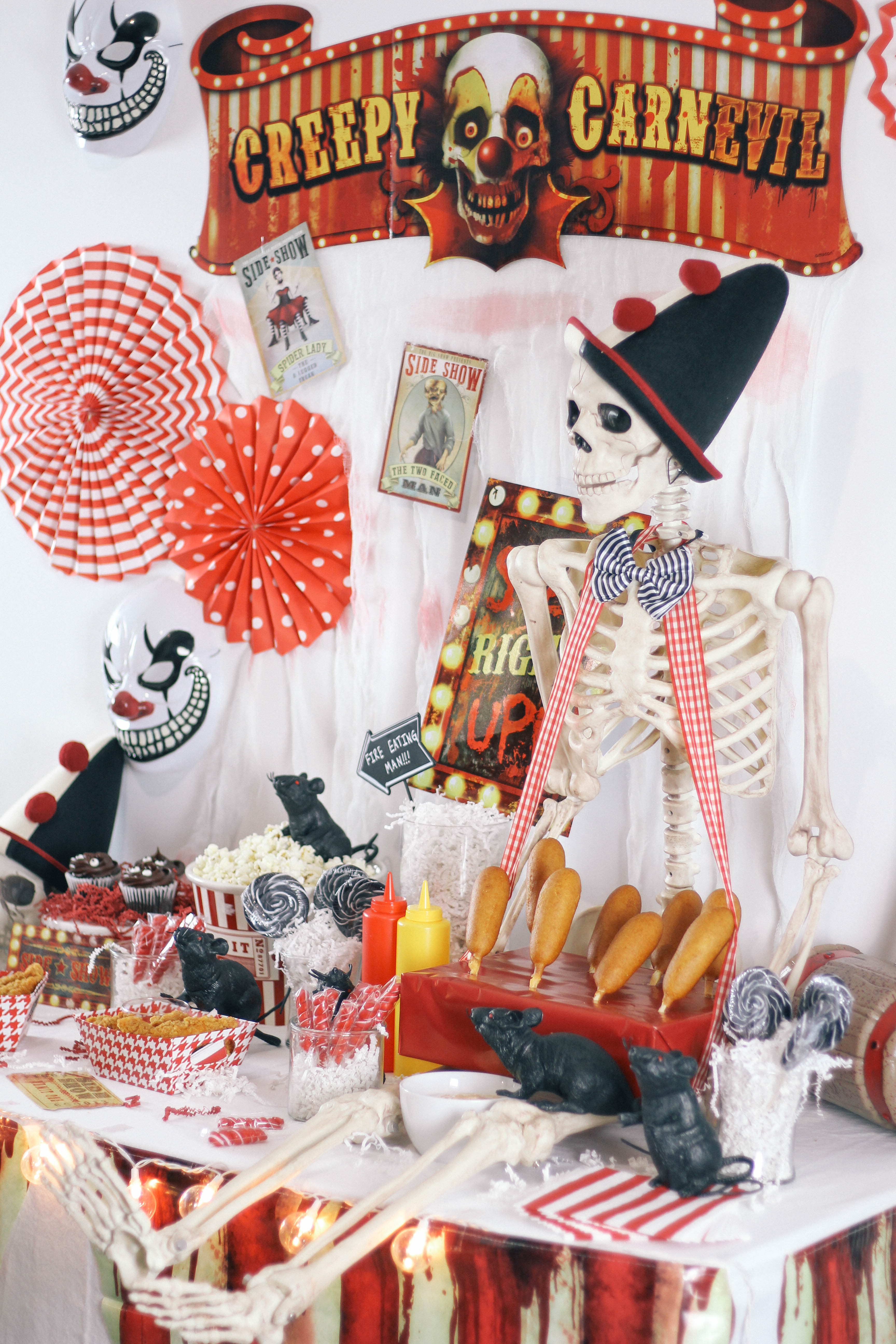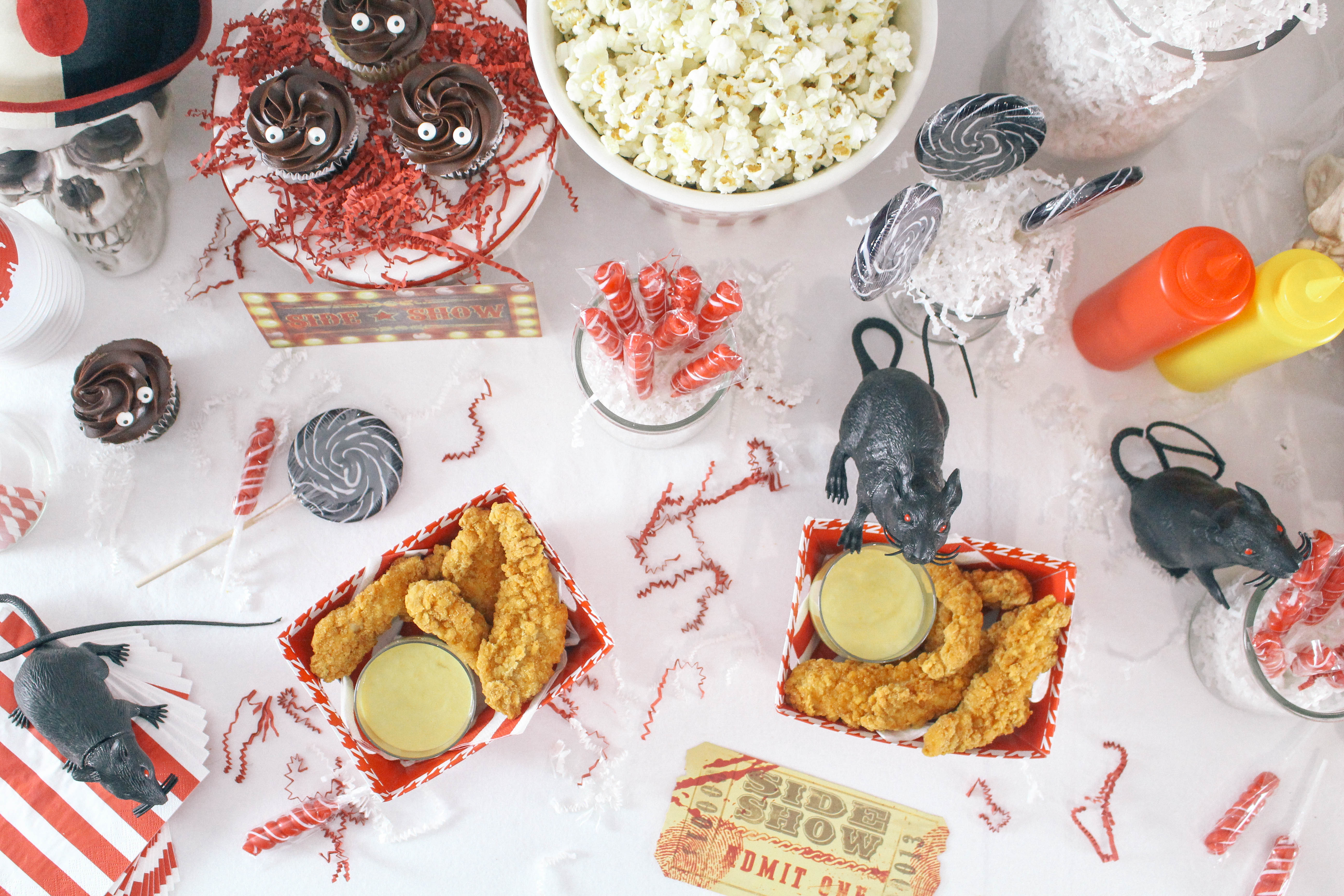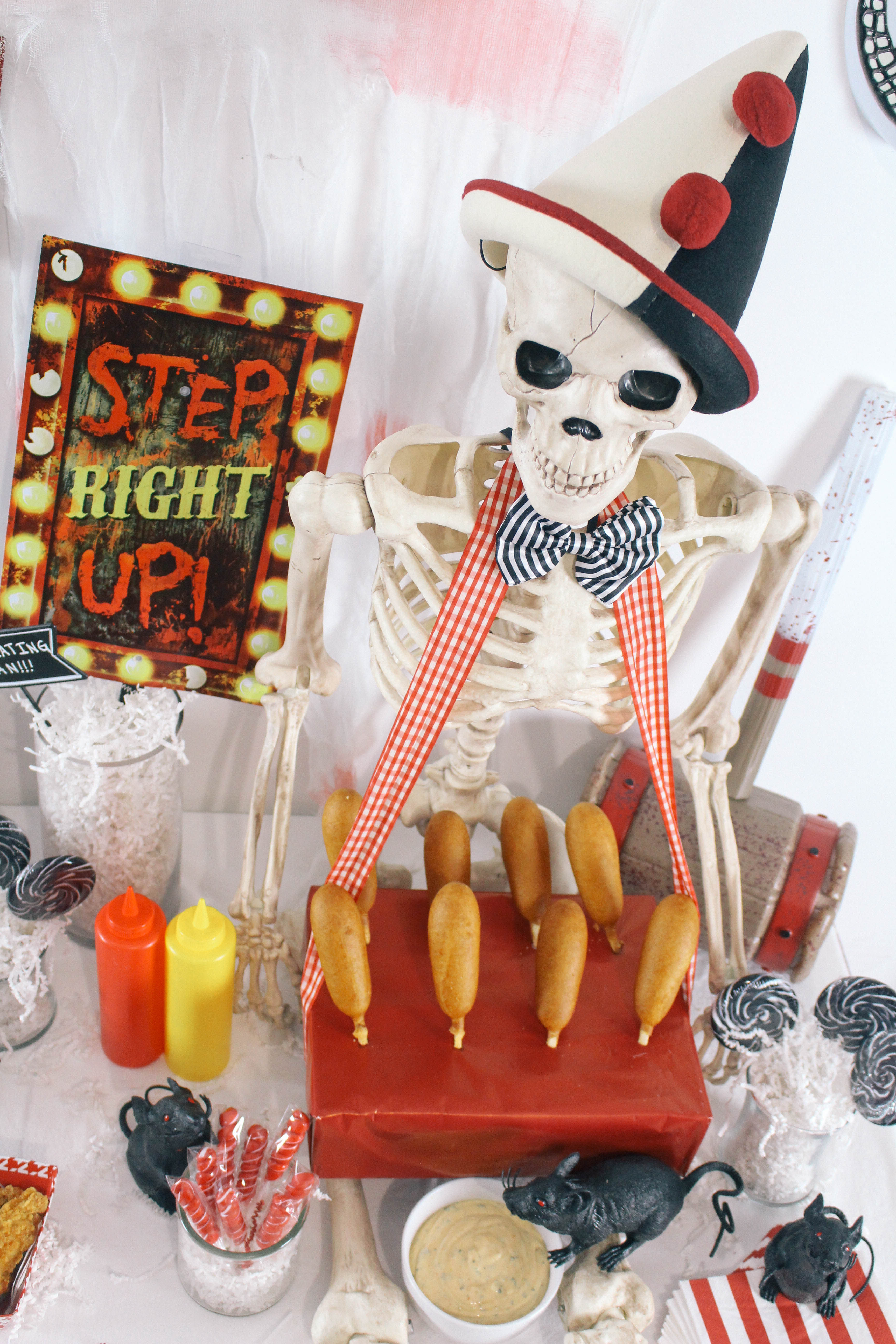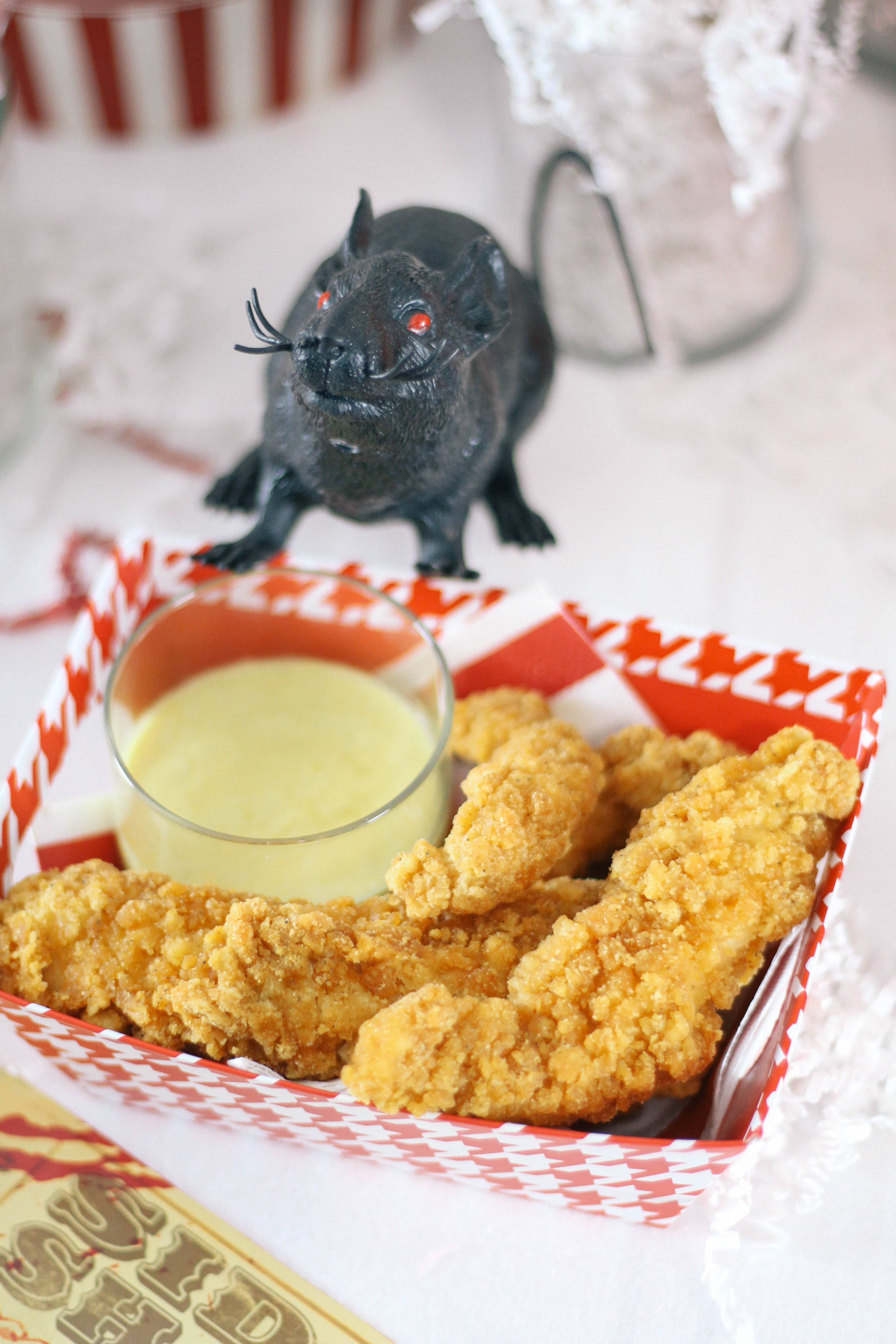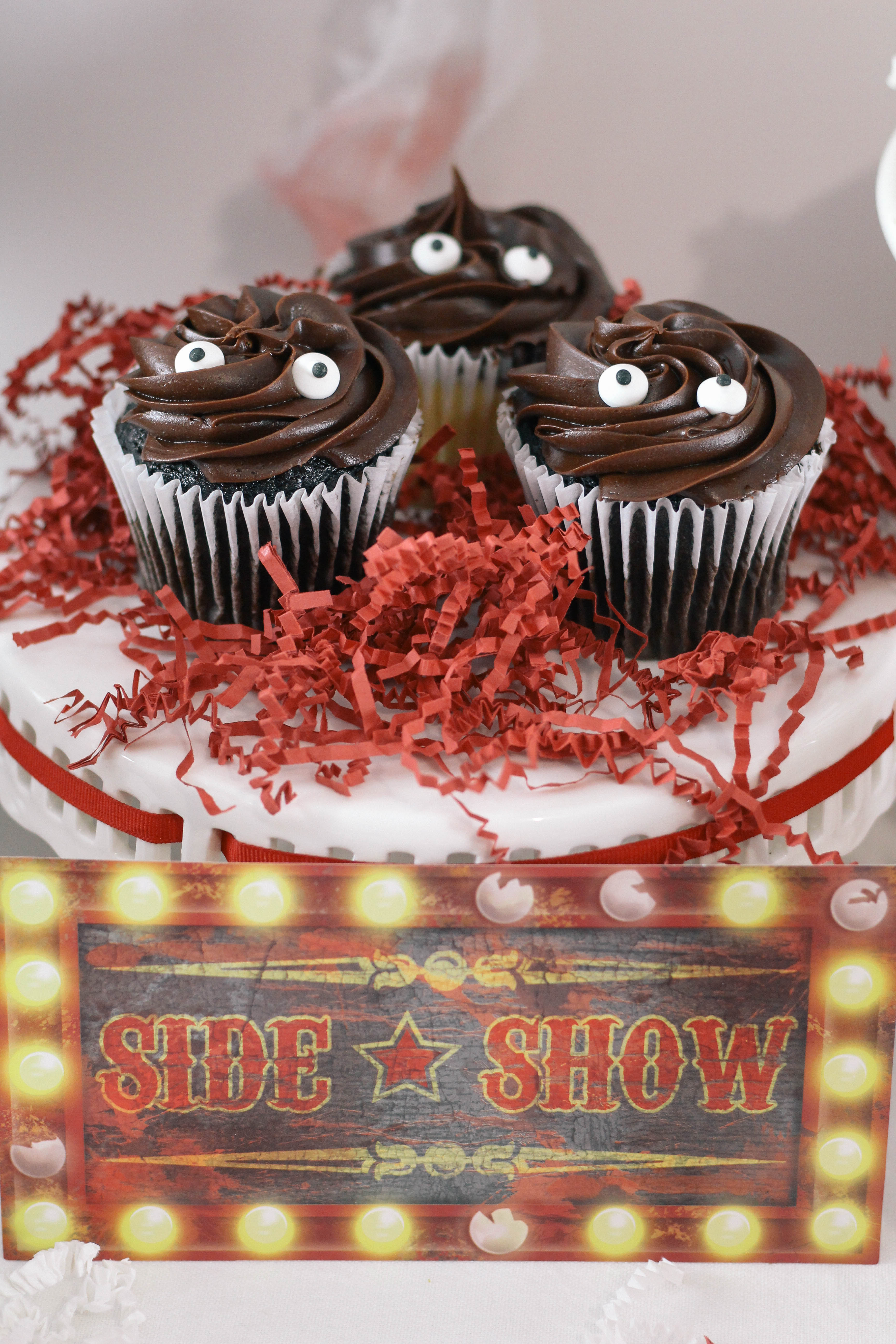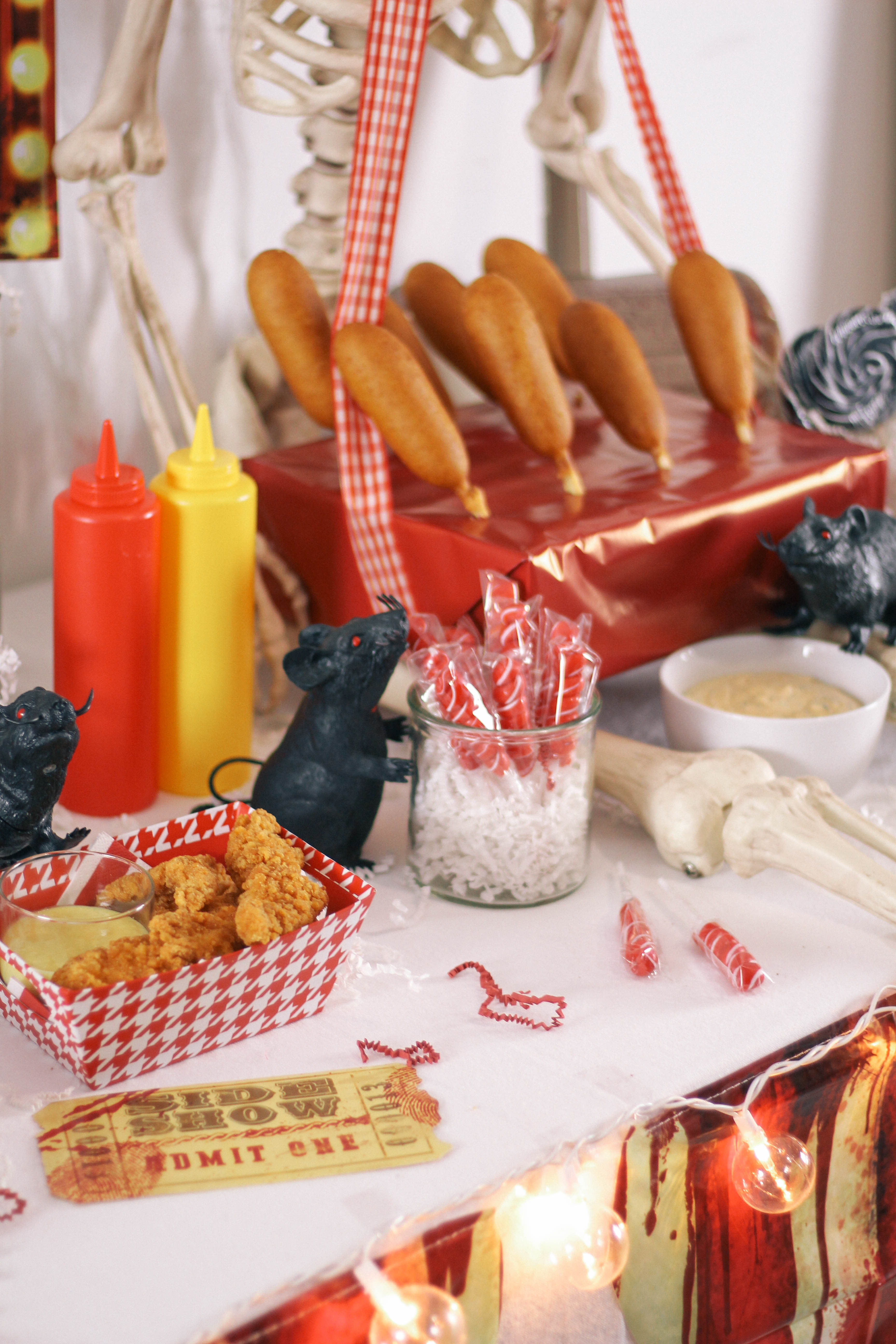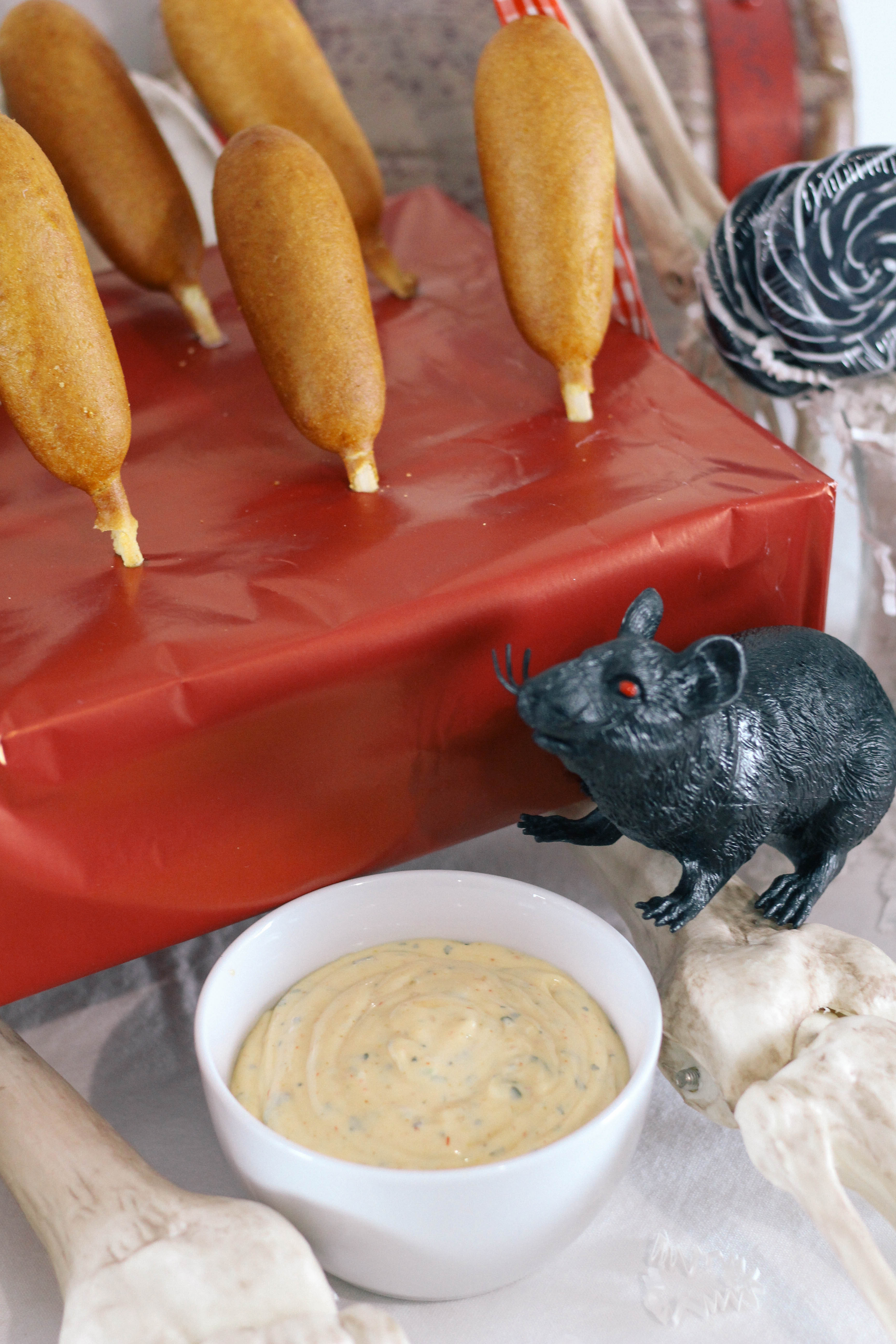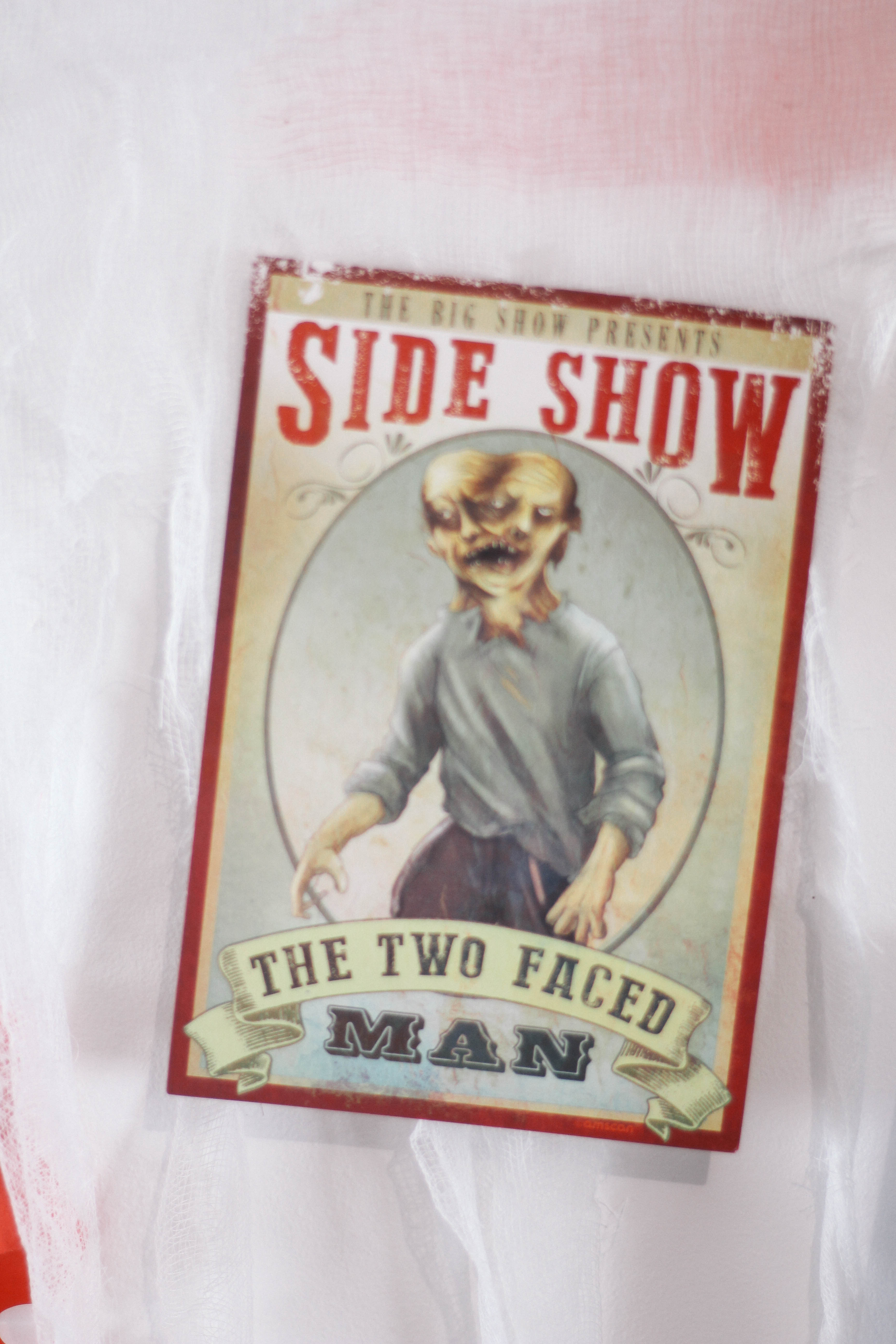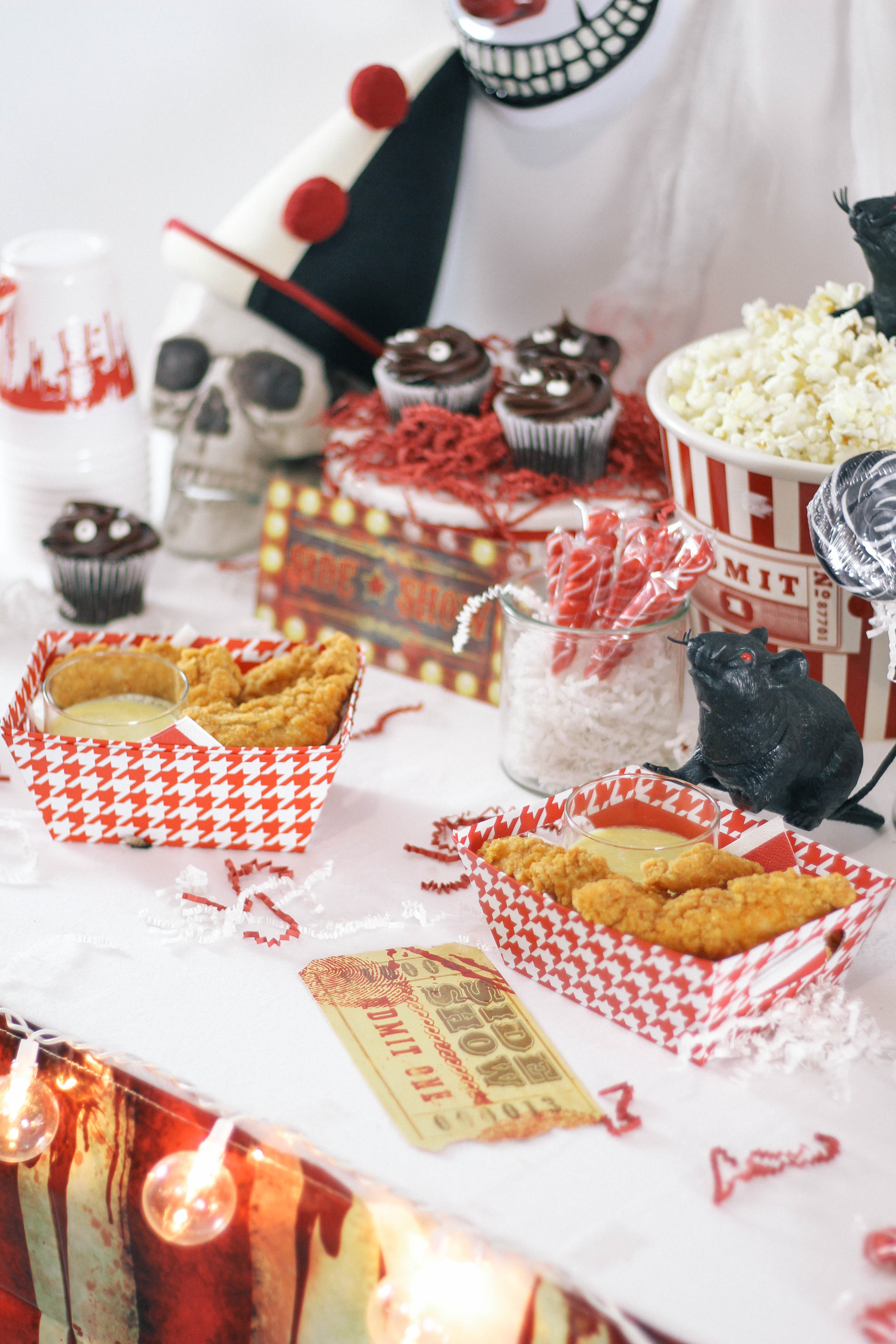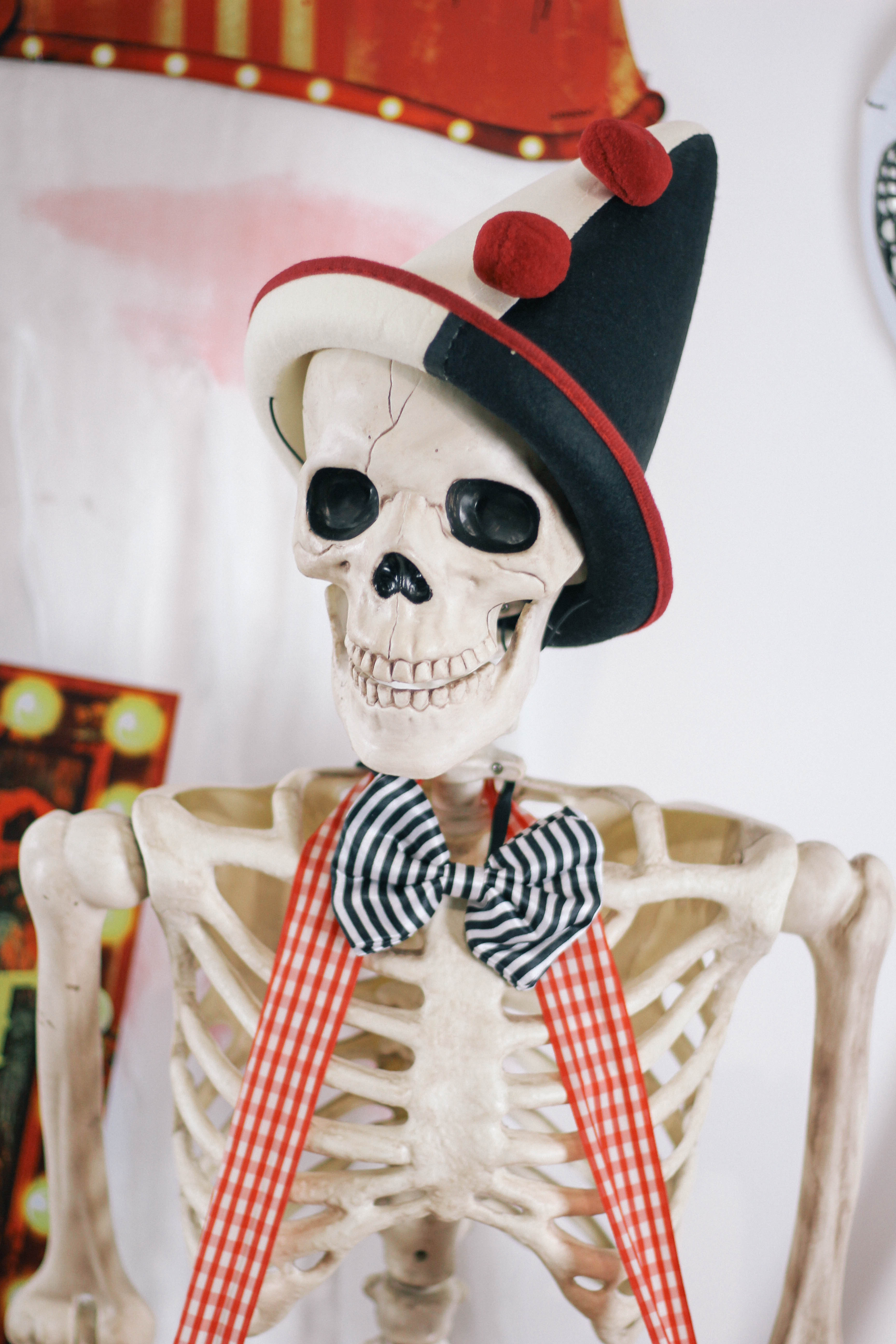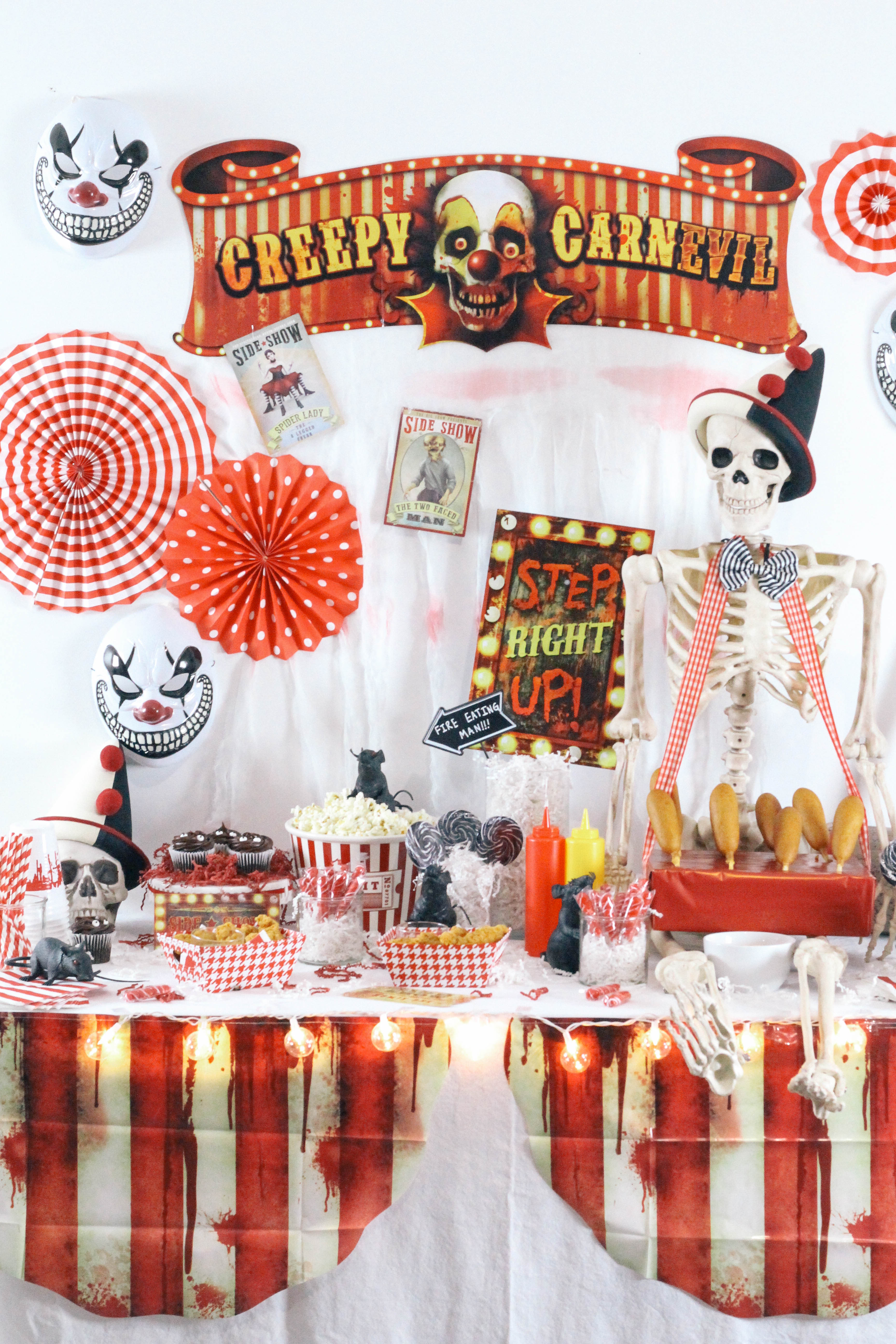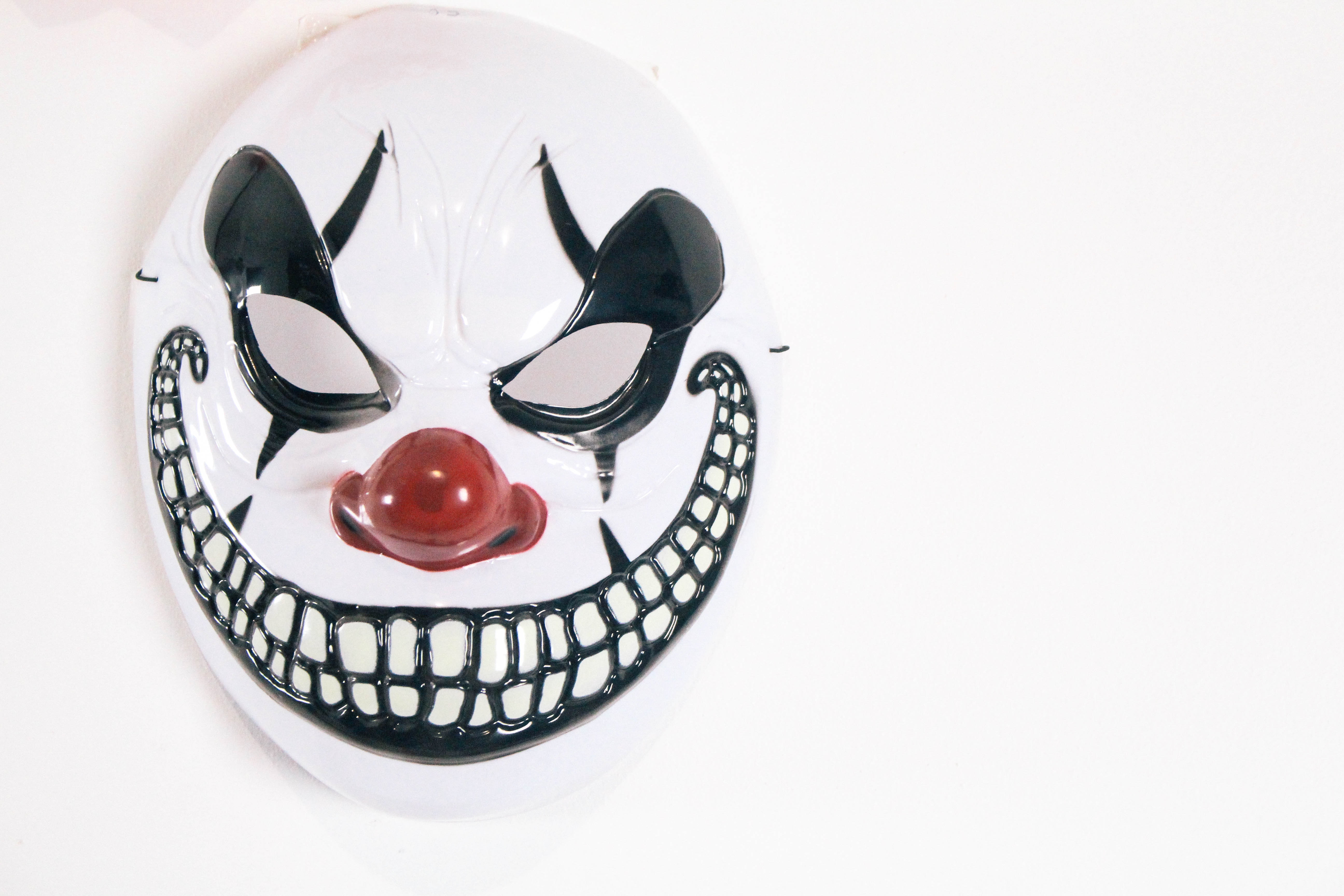 Creepy Halloween Carnival Decor
In order to truly encompass the whole Creepy Halloween Carnival theme, I decided to stick with a red, black, yellow and white color palate.  I repurposed some party decor from an Independence Day celebration I hosted last year, pulled out some Halloween props from storage and purchased some new Carnival specific items from Party City.
The backdrop of a themed party really sets the stage for an event.  So creating a unique background is a great way to set your party apart.  I found cheap plastic clown masks and a Creepy Carnevil banner at Party City and added them the red and white pinwheels I had in my stock party supplies.  I added a festive light strand across the front of the table to create drama and mimic the bright lights of a real carnival.  My corndog holder was made from a simple sturdy box covered in wrapping paper with small holes to hold the corndogs.  I taped ribbon on each side to wrap it around our skeleton vendor's neck.  Lastly, I added plastic rats as a final touch to pull the tablescape together and make things extra creepy.
The Ultimate Carnival Party Menu
Hotdogs.  Popcorn.  Funnel Cakes.  Cotton Candy.  Corndogs.  Certain types of food are synonymous with carnivals, so my goal was to use that as inspiration when I created my Creepy Halloween Carnival theme party.  I wanted to find something simple and easy that would be filling and fun for guests to enjoy.  I stocked up on corndogs, chicken strips, popcorn, cupcakes, and plenty of candy!
I even threw together a great sweet and spicy all-purpose dip that was perfect for the corndogs and chicken tenders.  Trust me when I say "all-purpose" – this stuff is addicting!
---
Sweet & Spicy All-Purpose Party Dip Recipe:
---
Ingredients: 
5 oz. Pepper Jelly
8 oz. Cream Cheese
1 Tbsp of Chopped Scallions
1 Tbsp of Chopped Cilantro
2 Tbsp of Sour Cream
2 Tsp of Cayenne Pepper
Directions:
Mix all ingredients together in a blender or food processor.
Add to a bowl and serve.
---
Shop for Halloween:
---
---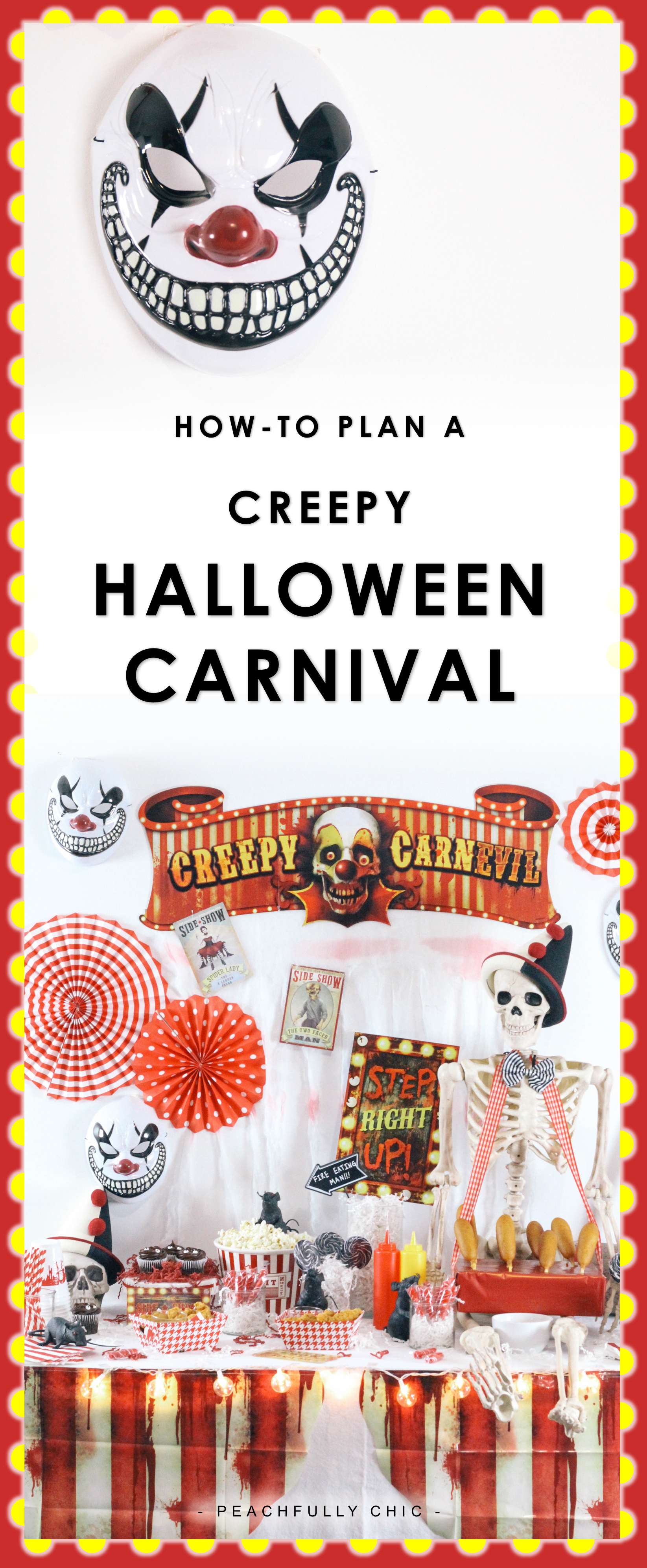 The next time you're planning your Halloween party decor, consider creating a Creepy Halloween Carnival complete with the ultimate party decor and delicious bites!  Of course I'll be keeping an eye out for next year's theme, so let me know if you have any suggestions in the comments below!