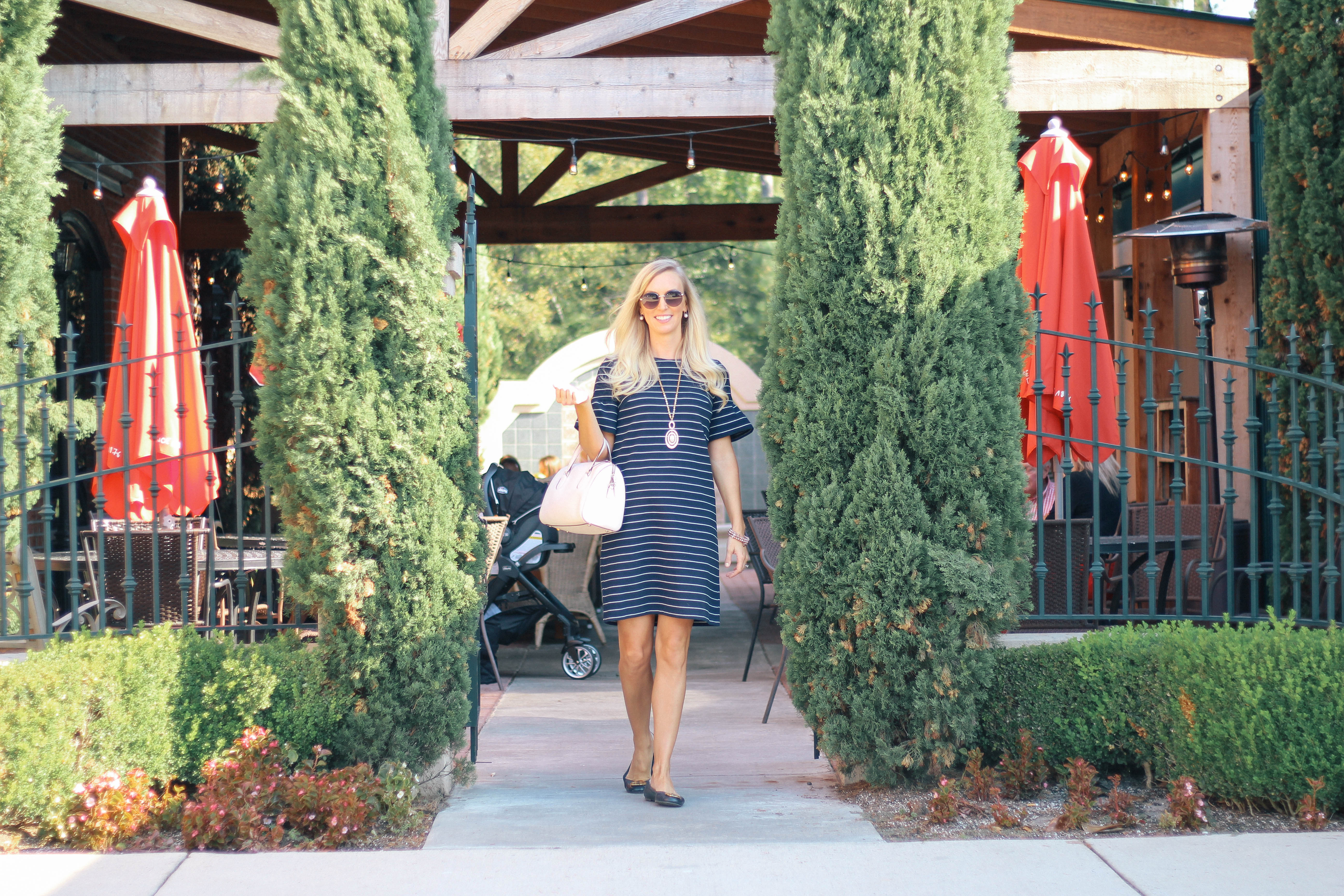 Exploring My Hometown:
It's always interesting to re-visit a place after you haven't been there in years.  This especially reigns true when I visit my hometown of Augusta, GA.  While I often make it home for holidays with the family each year, I seldom venture out to explore the city that I grew up in.  My precious short-lived trips always seem to have my time spent bouncing from parents to grandparents' homes instead of taking in all the fun things to do in Augusta.  Of course, Augusta is known for its golf and The Masters Golf Tournament (which I worked at during high school as a cashier!), but there's a lot more to this southern town than sweet tea and golf.  It sits on the Savannah River about a two-hour drive East of Atlanta and is home to the Medical College of Georgia, Fort Gordan (the U.S. Army's Signal Center), Augusta University and so much more.
So when the opportunity to visit Augusta on a late-September weekend last month, I decided to take advantage and put on my tourist hat on for a few days.  As the last days of summer heat lingered in the air, I spent a dedicated weekend focused on getting reacquainted with the city I grew up in.  With so many special memories of what Augusta meant to me, I couldn't wait to see what had changed and what remained the same of the CSRA (Central Savannah River Area).
As I rolled into the city on a late Friday evening, I couldn't help but remember my perceptions as a small child riding along with my mom through the historic neighborhood of Summerville.  I always remembered the beautiful historic houses that dotted the sidewalks of Walton Way, and as I drove through the neighborhood to my hotel, it was refreshingly familiar and a suiting welcome home.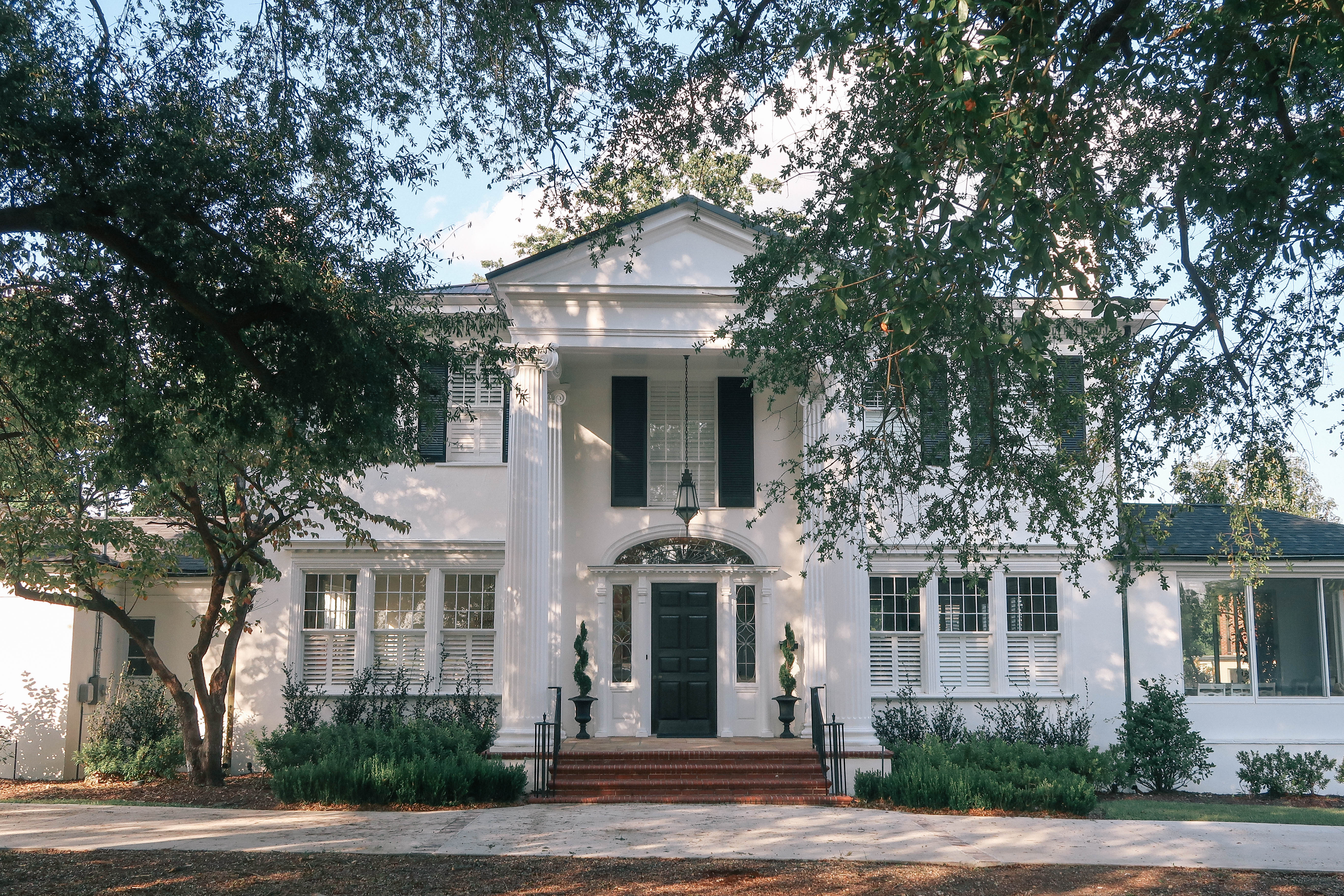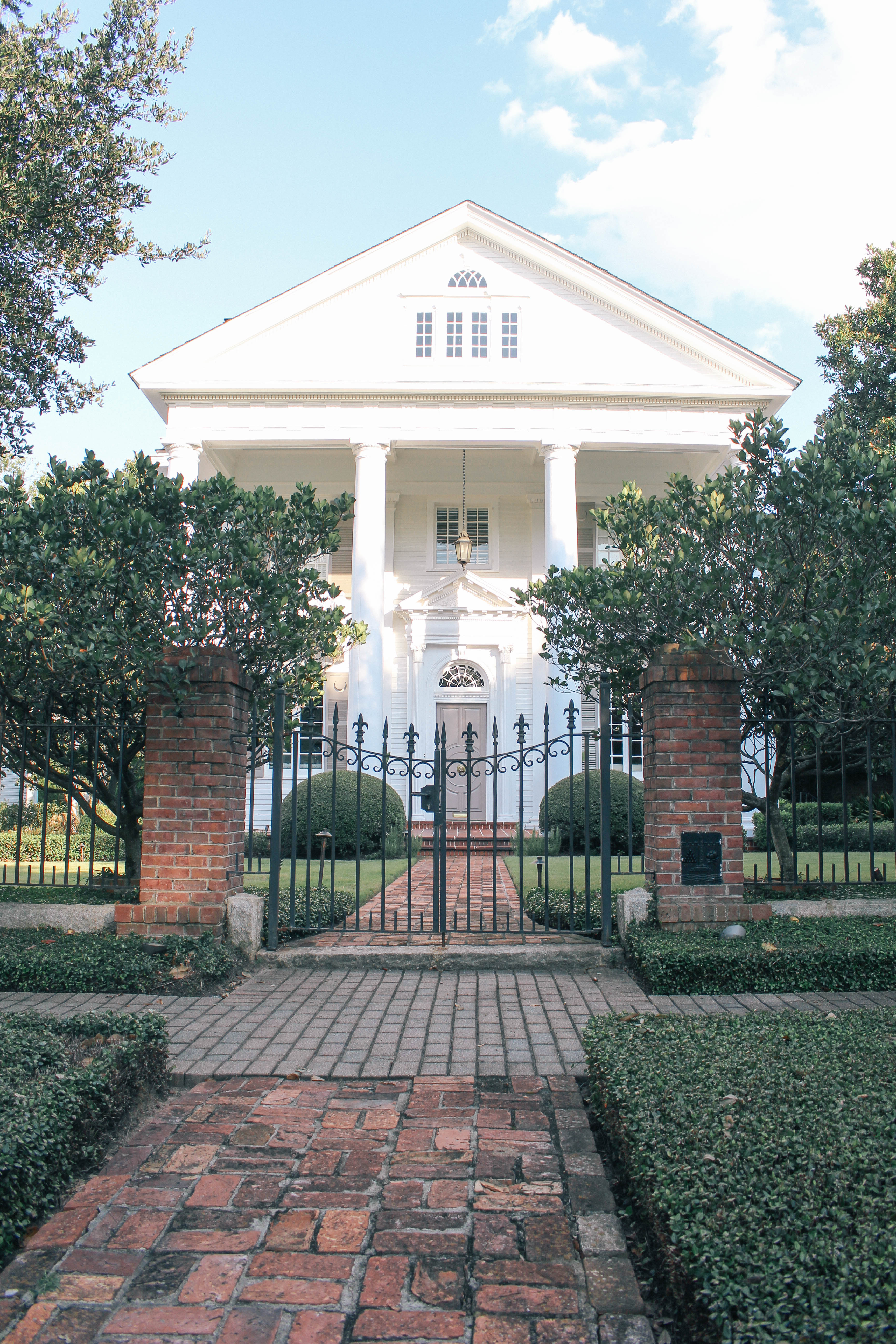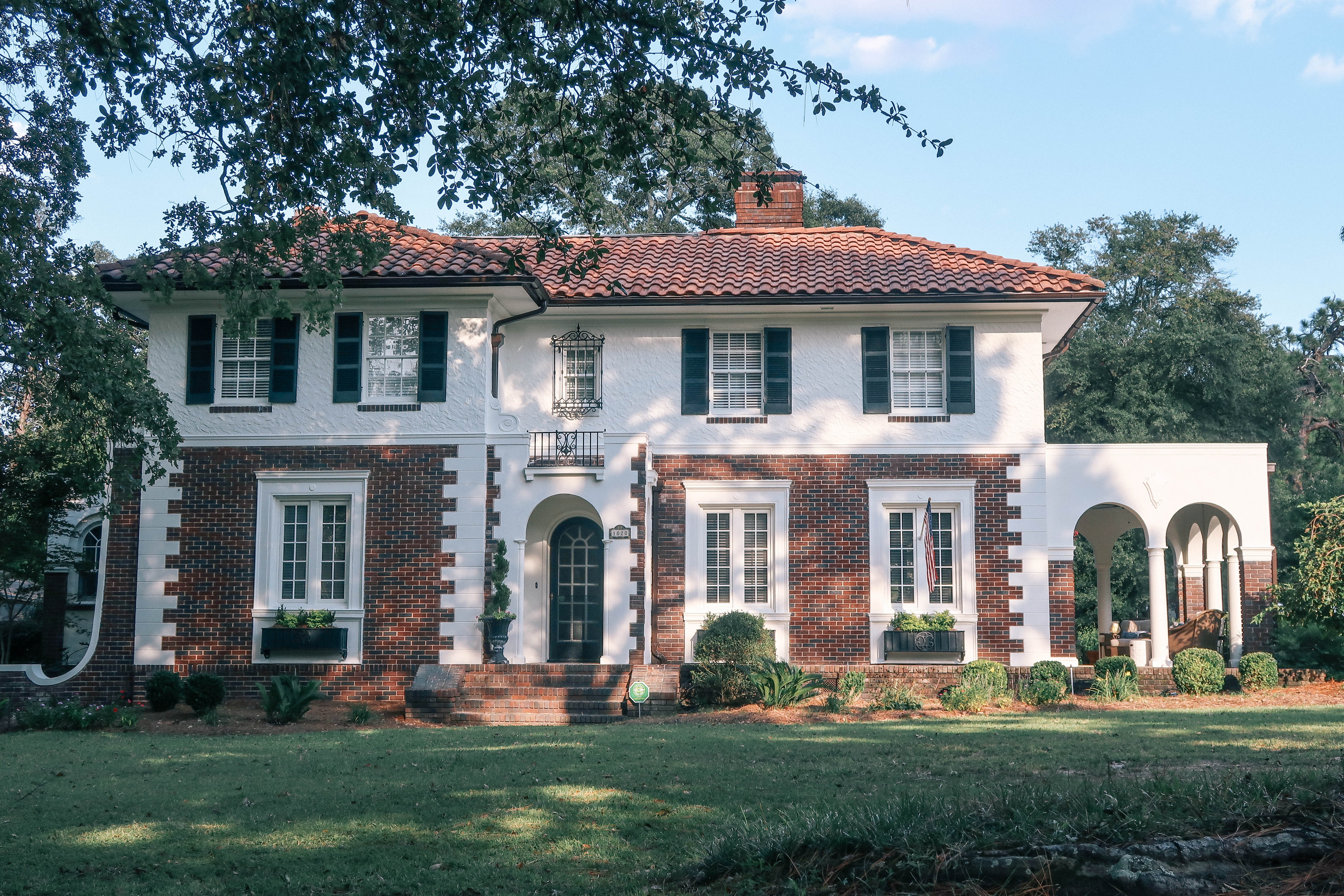 Accommodations:
I can remember riding past The Partridge Inn as a child on our way to the Riverwalk. I knew of its popularity during the Master's Golf Tournament each year as a go-to place to stay.  But… I had never had an opportunity to stay at the Historic Hotel of America until this trip.
If you can remember my trips to Jekyll Island, NYC and Point Clear, Alabama, I love staying in hotels with a deep history.  So I try to look for places to stay that are a part of Historic Hotels of America.  You know you're going to experience a little more when there's a story that you can dig into and understand what makes these gems stand the test of time.
The history, decor, and dining at The Partridge Inn did not disappoint.  That's why I've created a dedicated review on The Partridge Inn within my Places to Stay series so you can hear all about my stay and explore even more photos of this beautiful hotel.  You can read the full article here.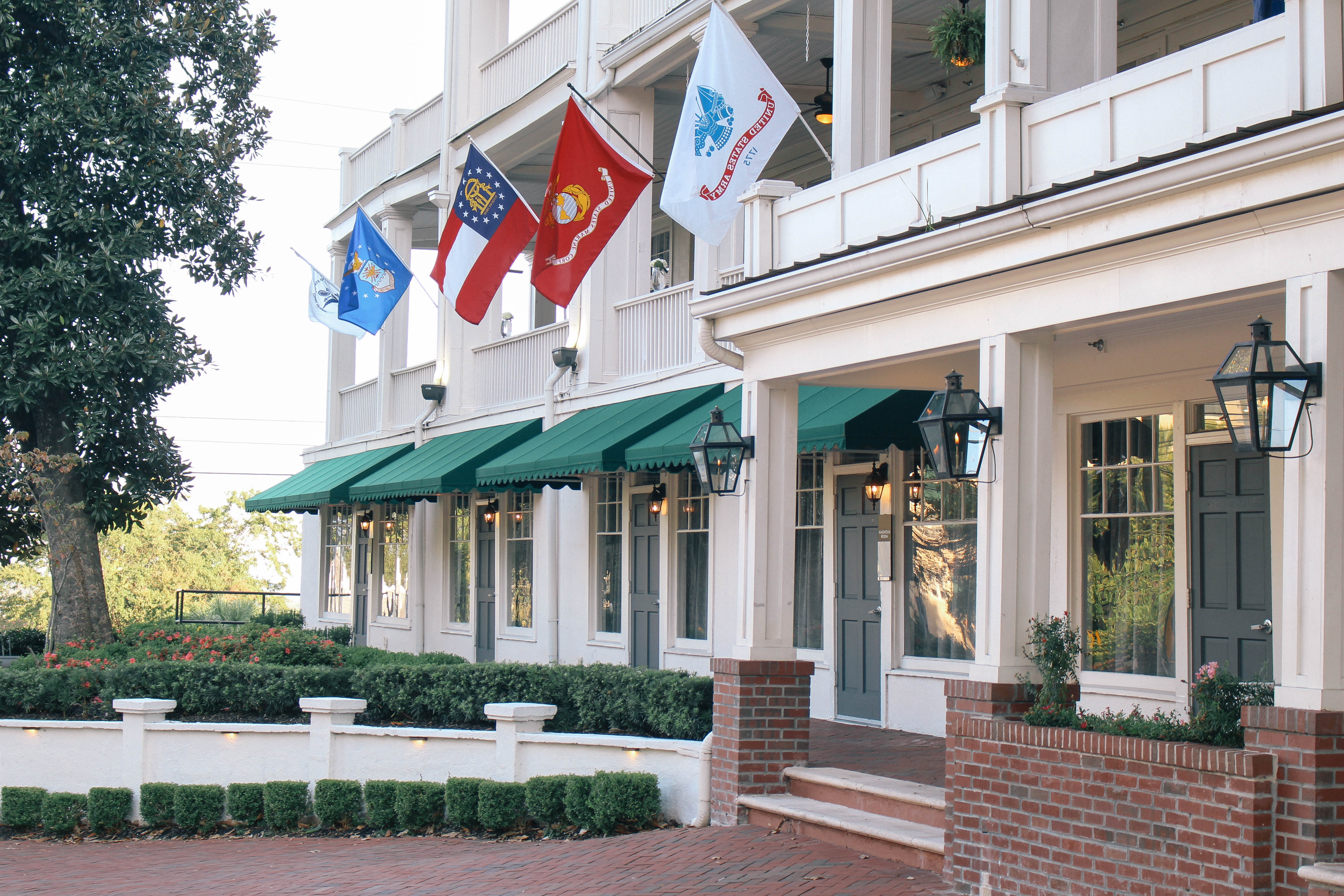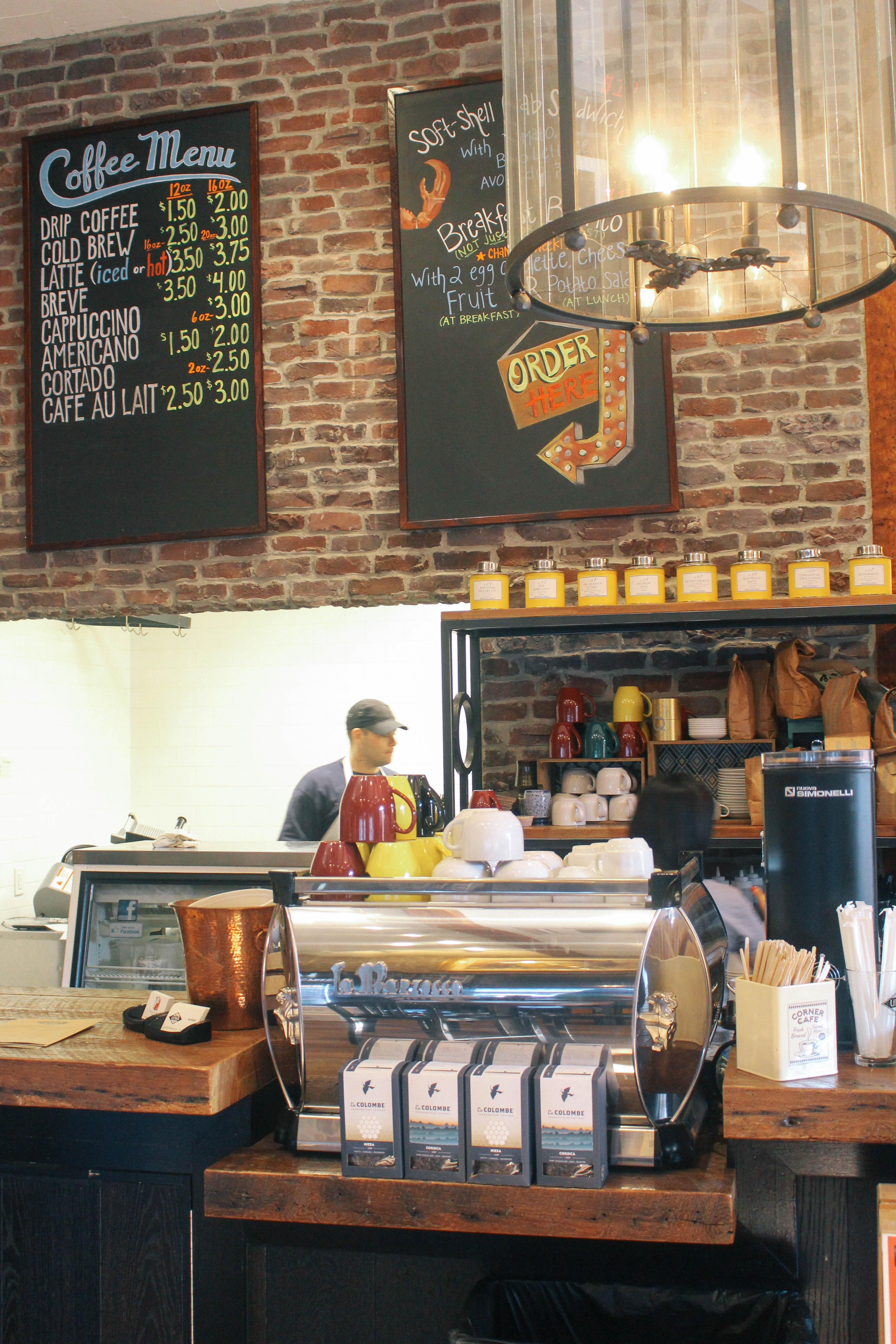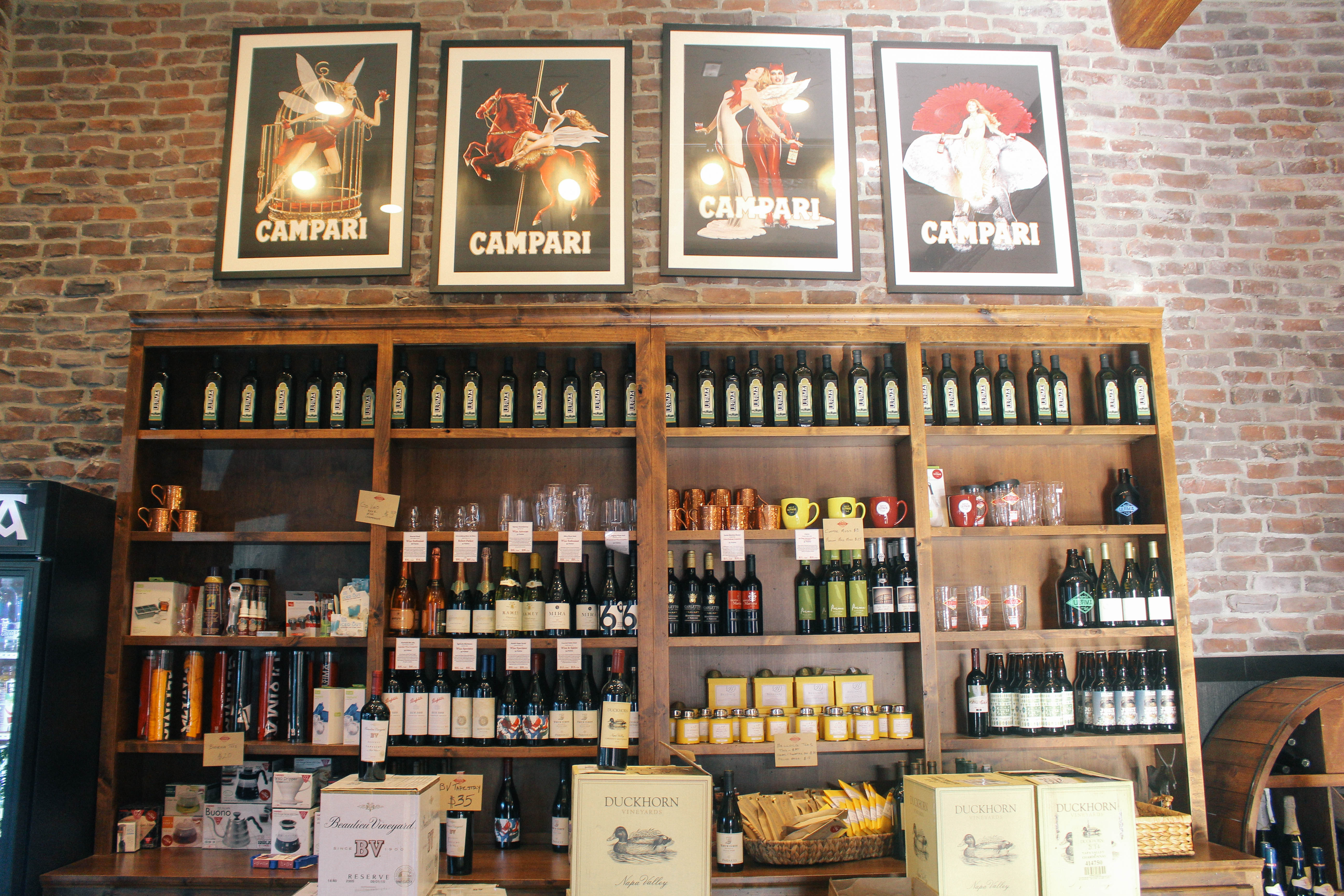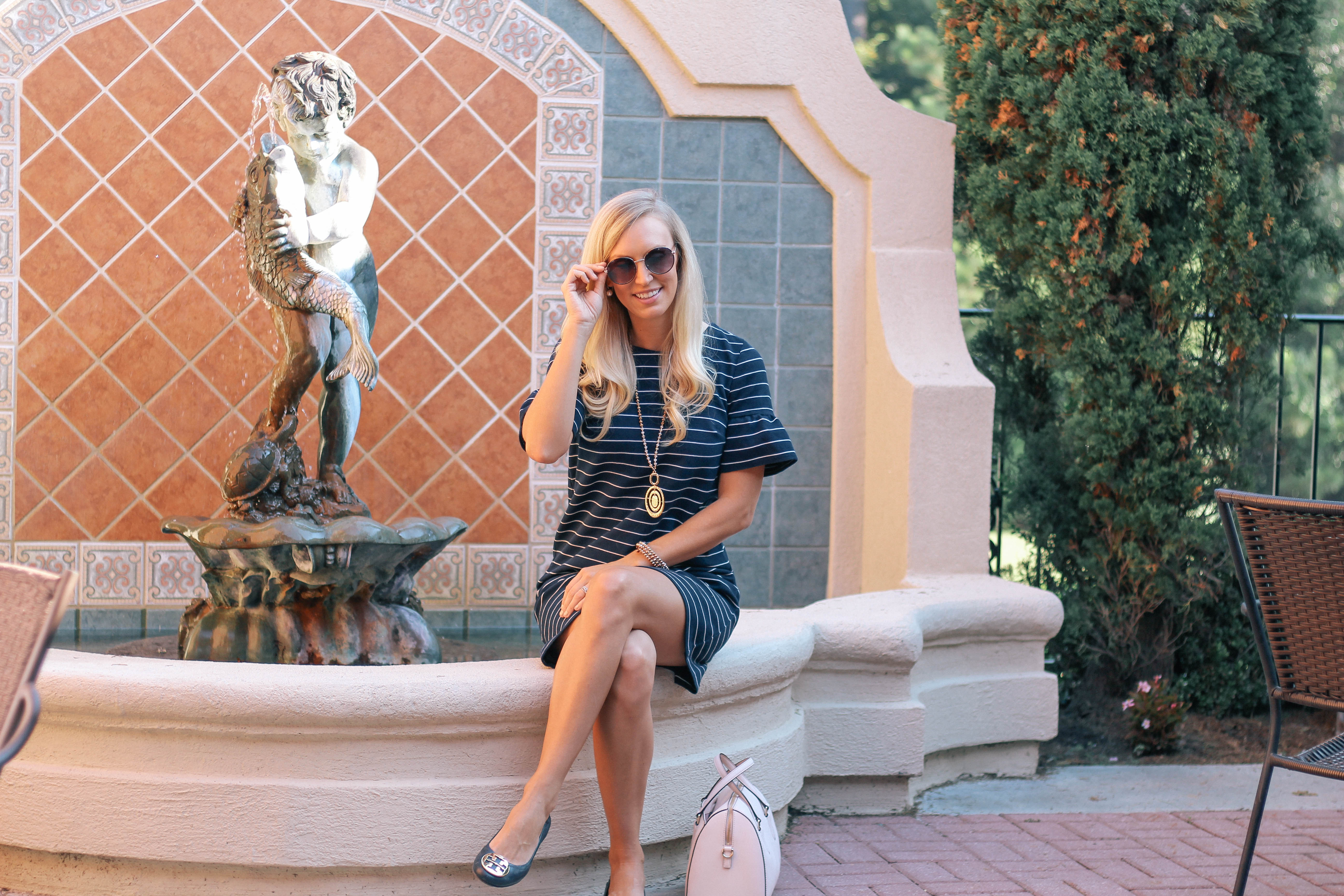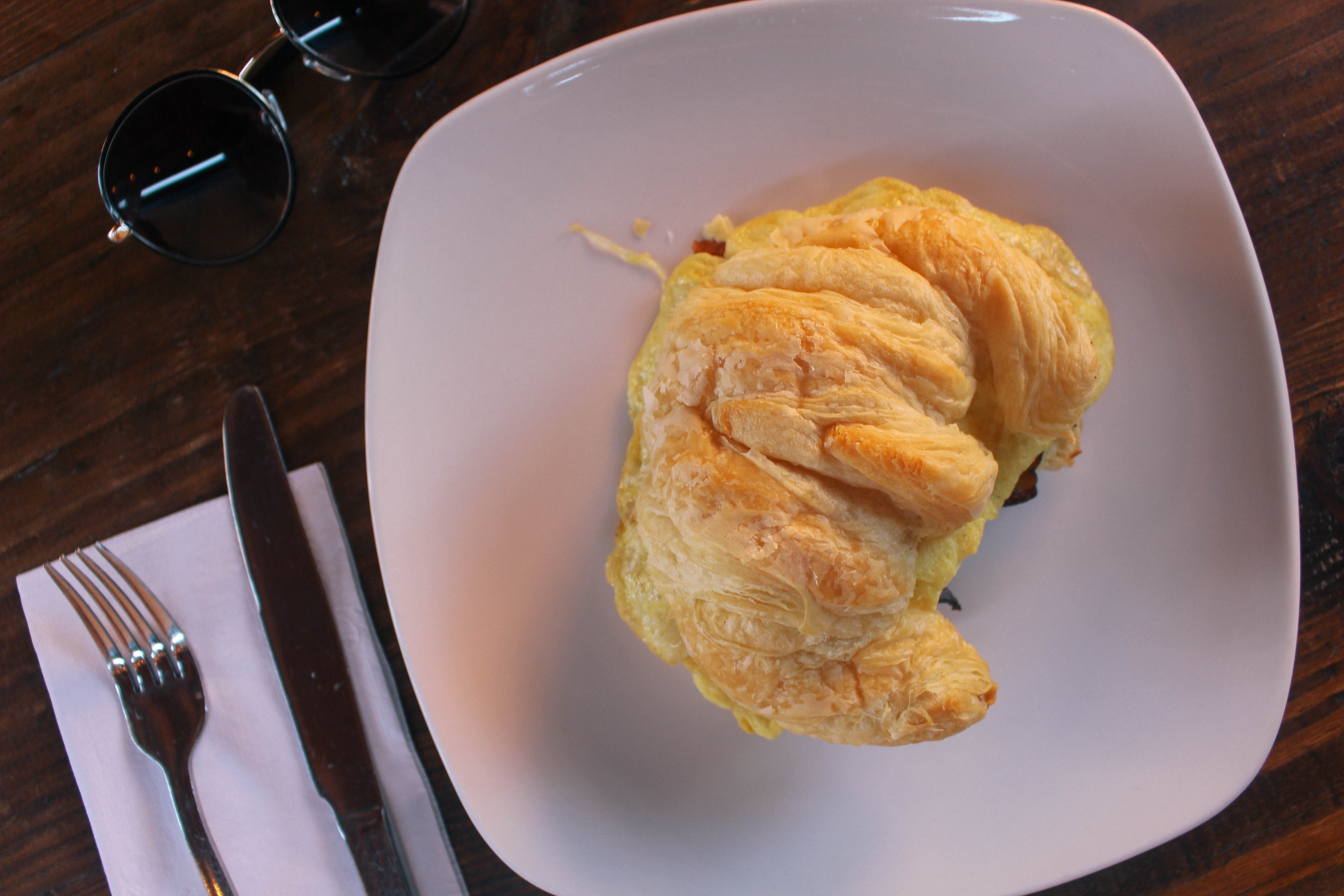 Day 1 in Augusta:
---
Breakfast at Bodega Ultima:
I started the first day with a delicious breakfast at the busy and vibrant Bodega Ultima in the Surrey Center.  Bodega Ultima was created by the founders of another much-loved Augusta favorite Takosushi, and after hearing rave reviews about both restaurants was so excited to try it out.
I enjoyed breakfast in the courtyard soaking in the sound of water sprinkling down the nearby fountain while I waited for the rest of Surrey Center's boutiques to open.  Bodega Ultima seemed like the kind of place that you could enjoy anytime of day from sun up to sun down.  While they're only open for breakfast and lunch during the week, the new dinner service on weekends seems like they read my mind 😉
Shopping in Surrey Center:
After breakfast, we spent the rest of the morning meandering around Surrey Center strolling in and out of each of all the darling boutiques.  We stumbled across an amazing little butcher shop that made me think that if I ever owned a butcher shop, then it would look like the New York Butcher Shoppe.  Fresh cut premium meats, expert advice, and prices as good or better than supermarkets.  They even had a great selection of premade family meals (and WINE!) that would be so easy to pick up on my way home from work!  Luckily, I was pleased to find out there are 9 locations spread out across South Carolina, Alabama, Florida and Georgia! In fact, I'll probably be swinging by the one in Atlanta in the near future.
I continued to explore Surrey Center in and out of other shops like Shoes at Surrey, The Swank Co, Julep, Palm Village Lilly Pulitzer store, and a few others.  You know I love fab'rik in Vinings near my home in Atlanta, so I couldn't pass up a quick browse through their Augusta location as well.  Before I concluded the shopping excursion, I was so pleased to wander into Charleston Street, a floral design and gift shop that felt like home the instant I walked in.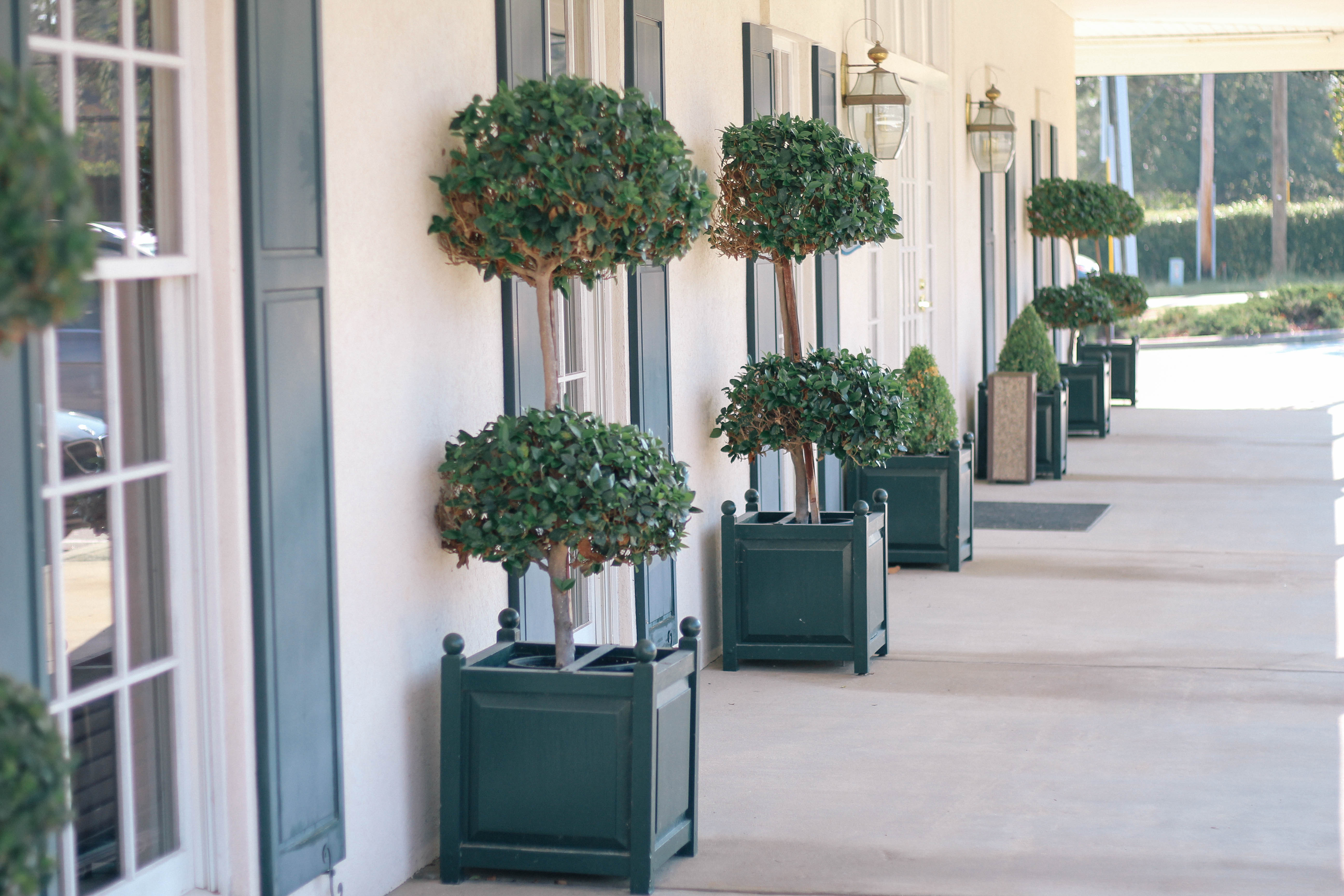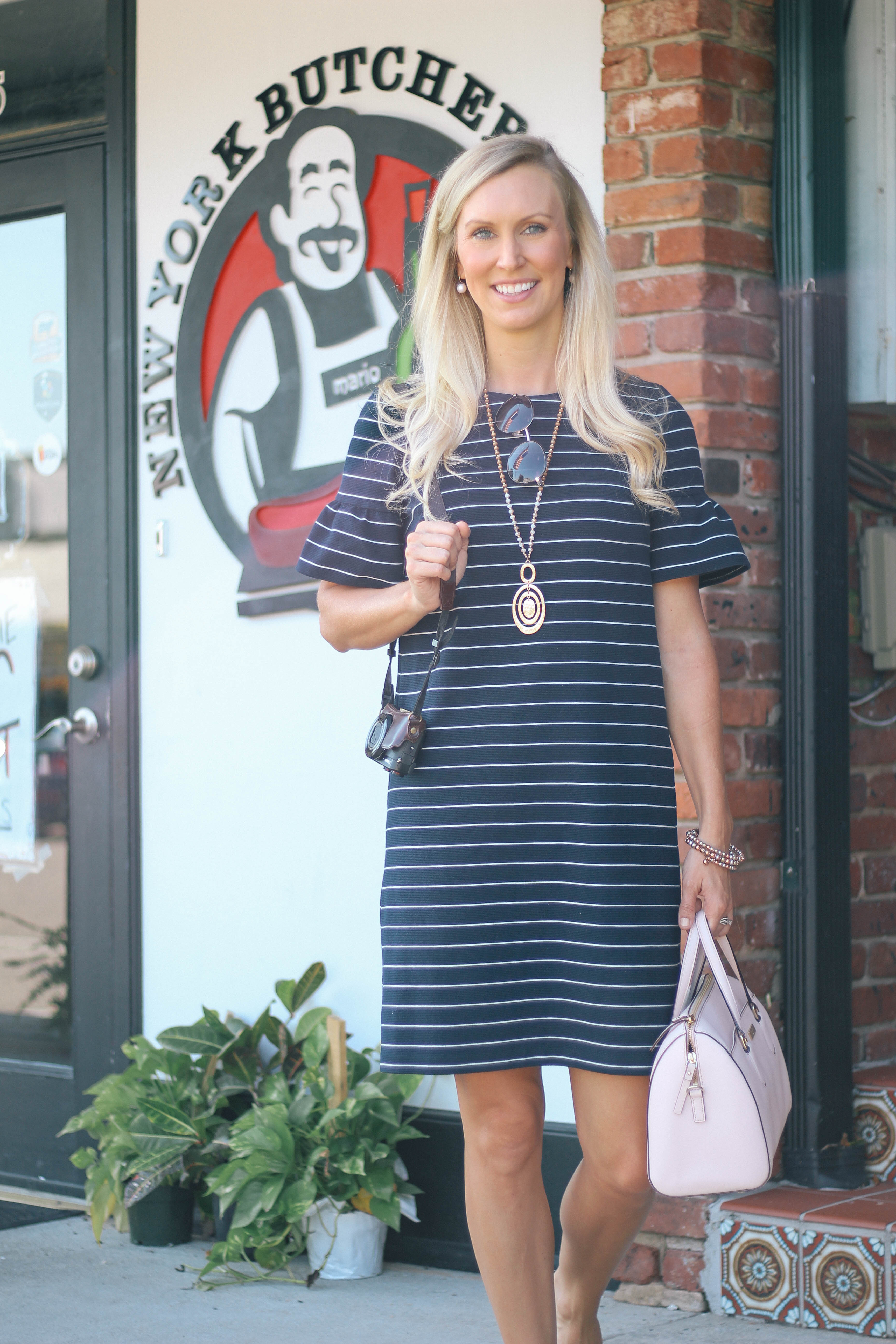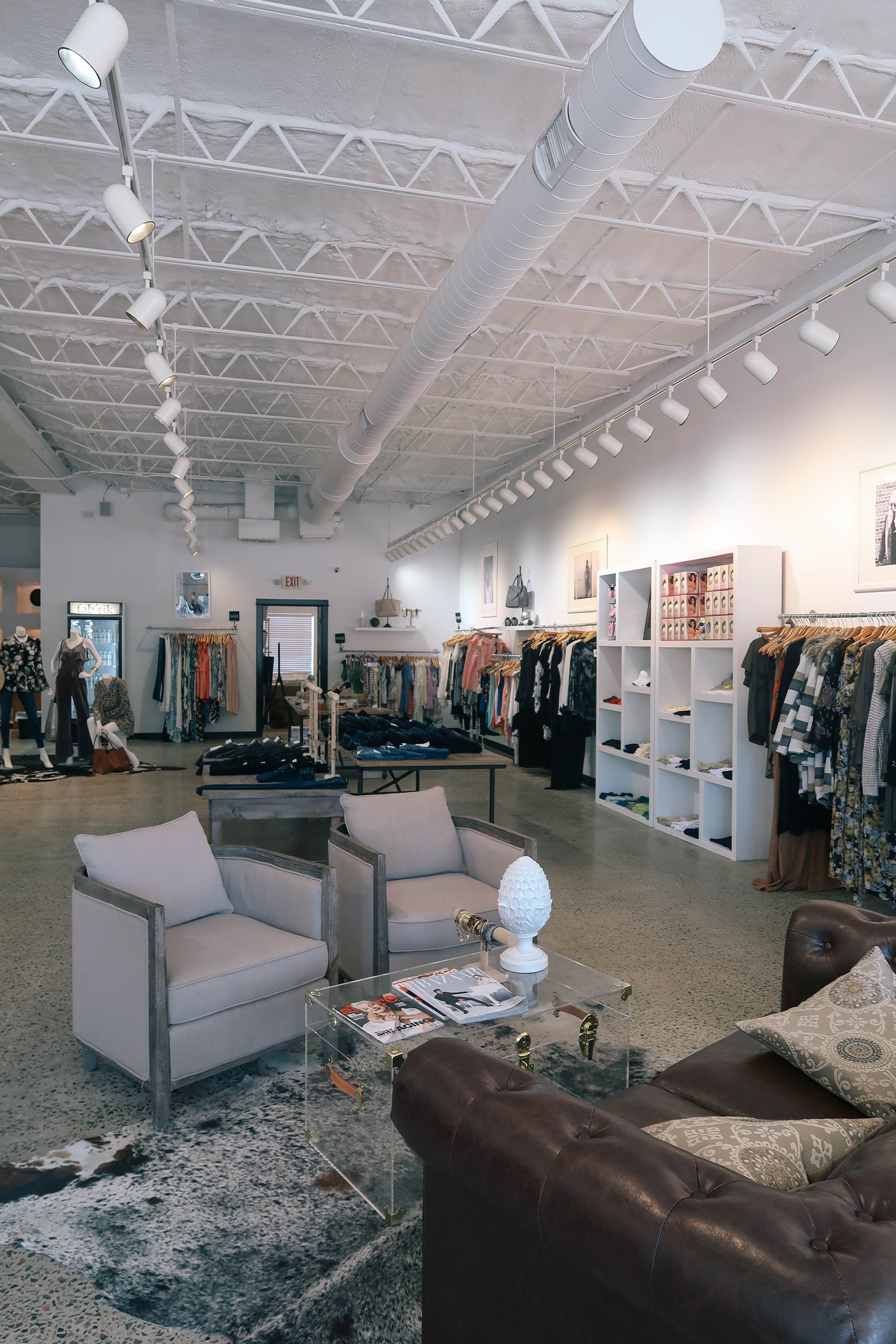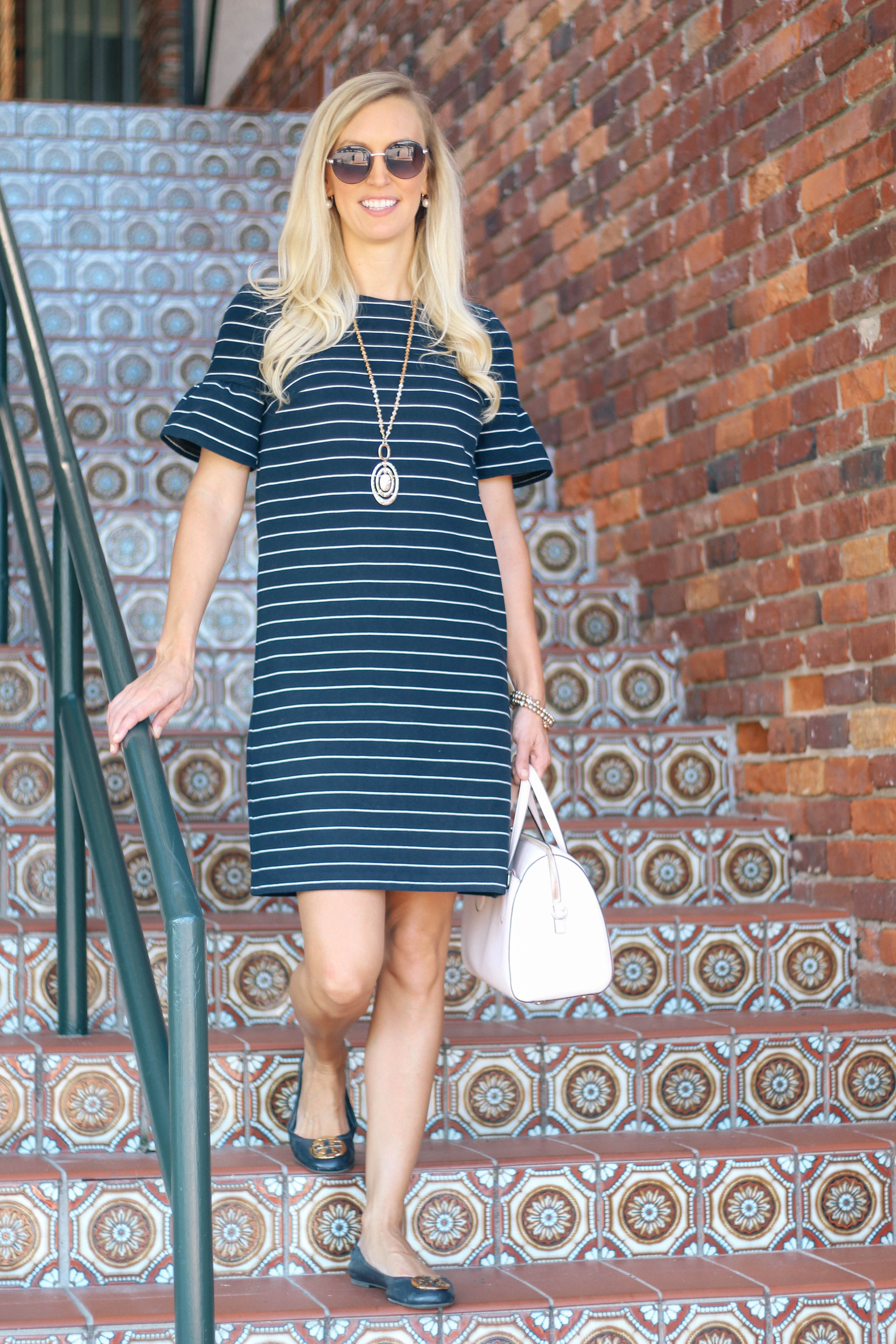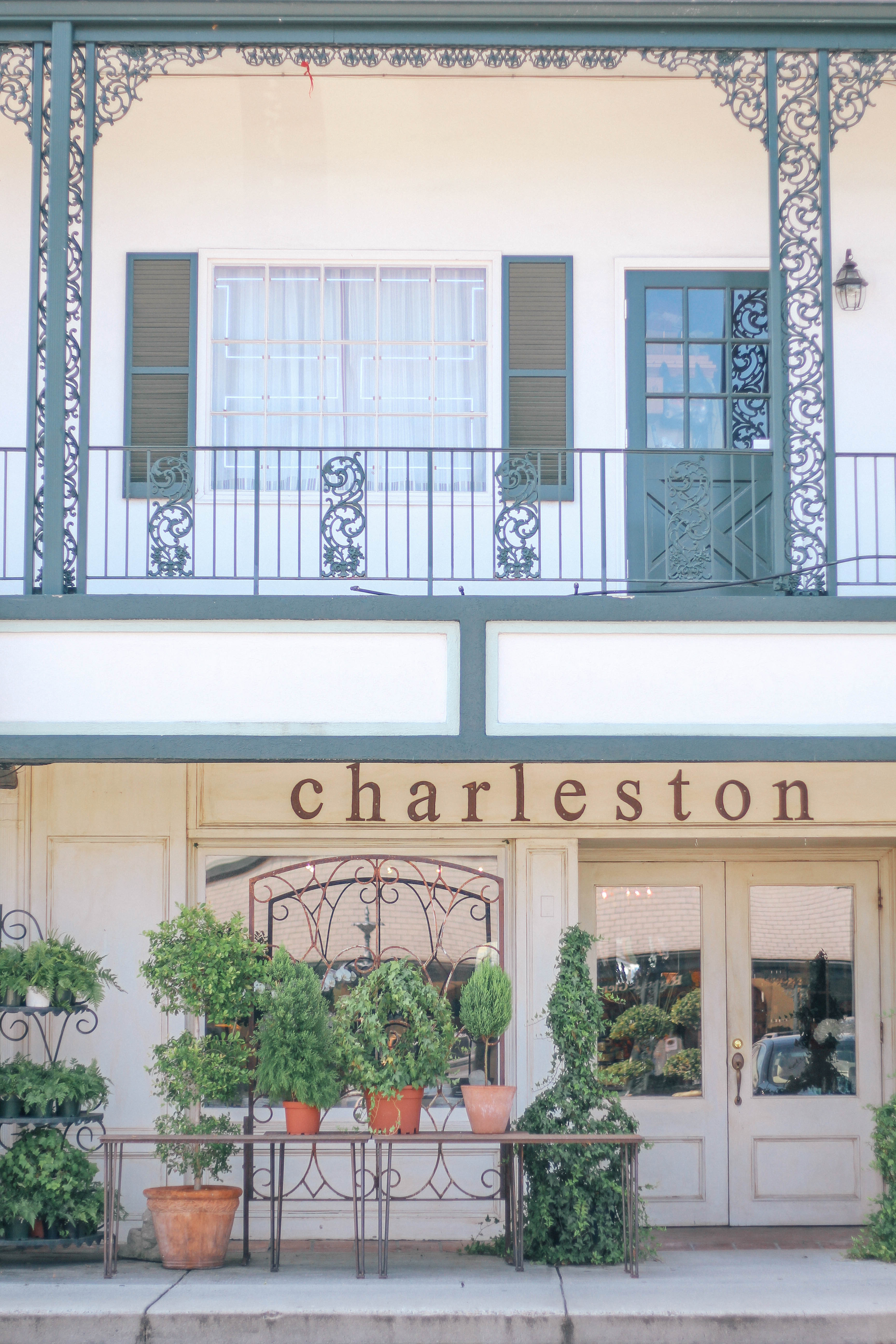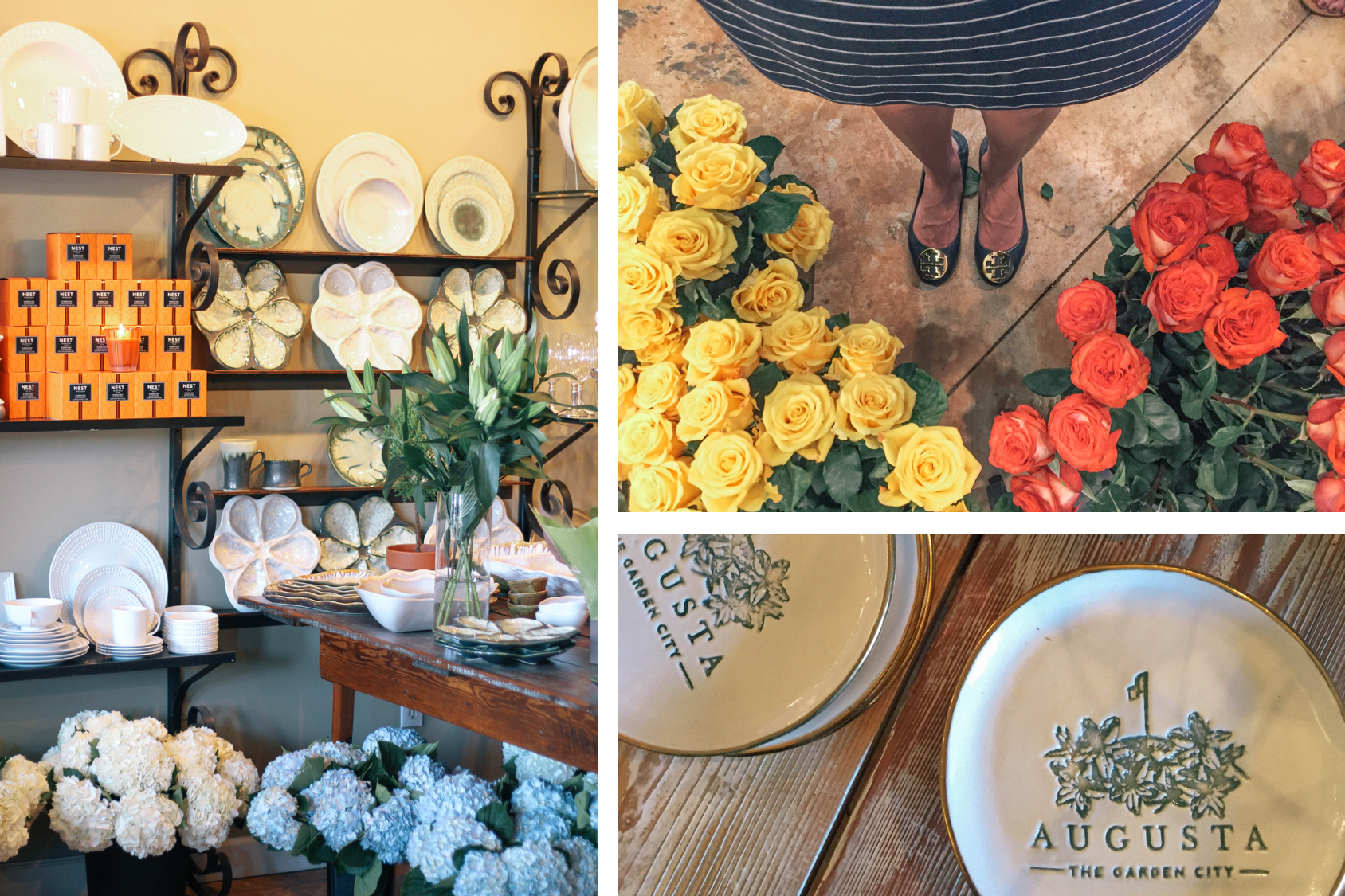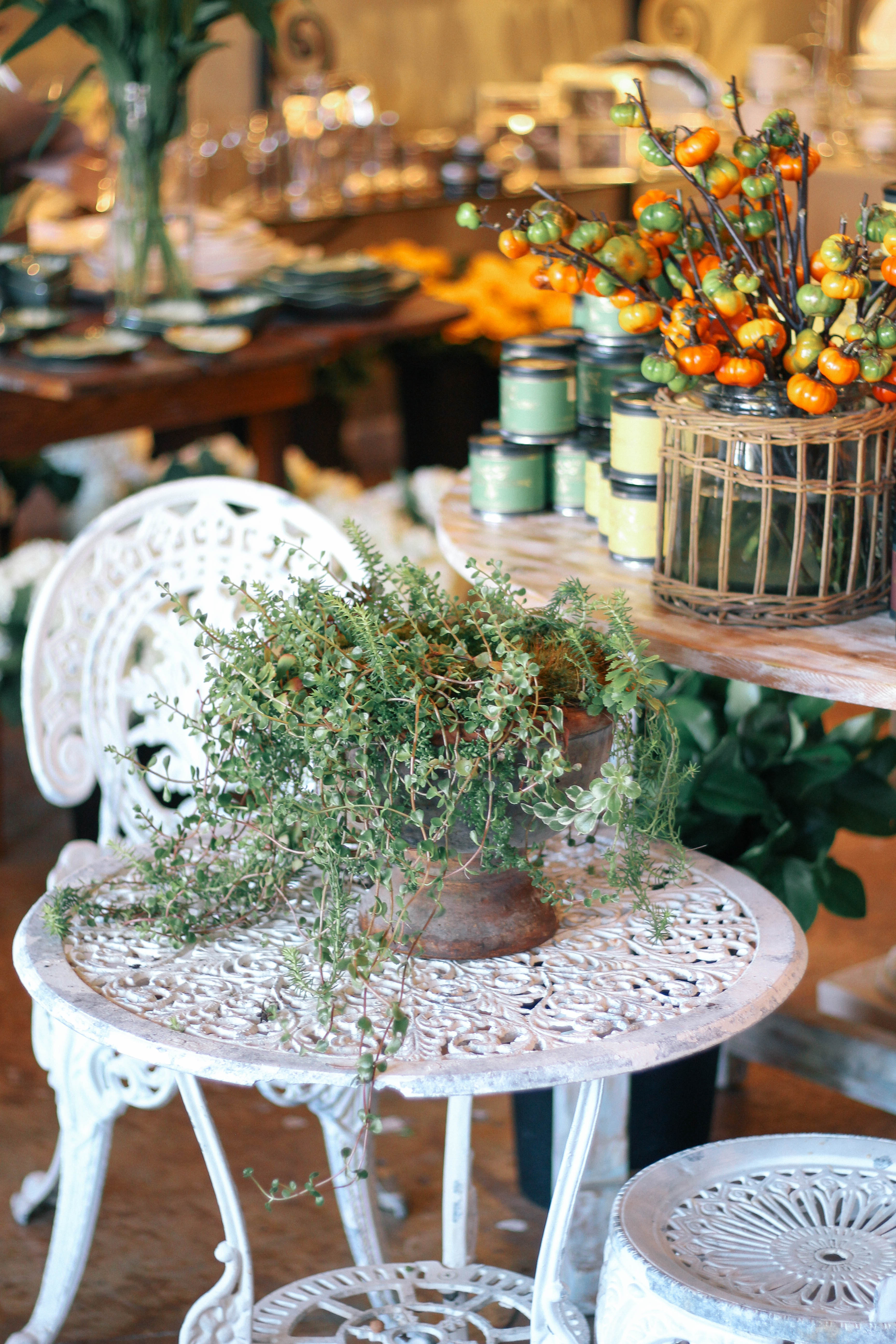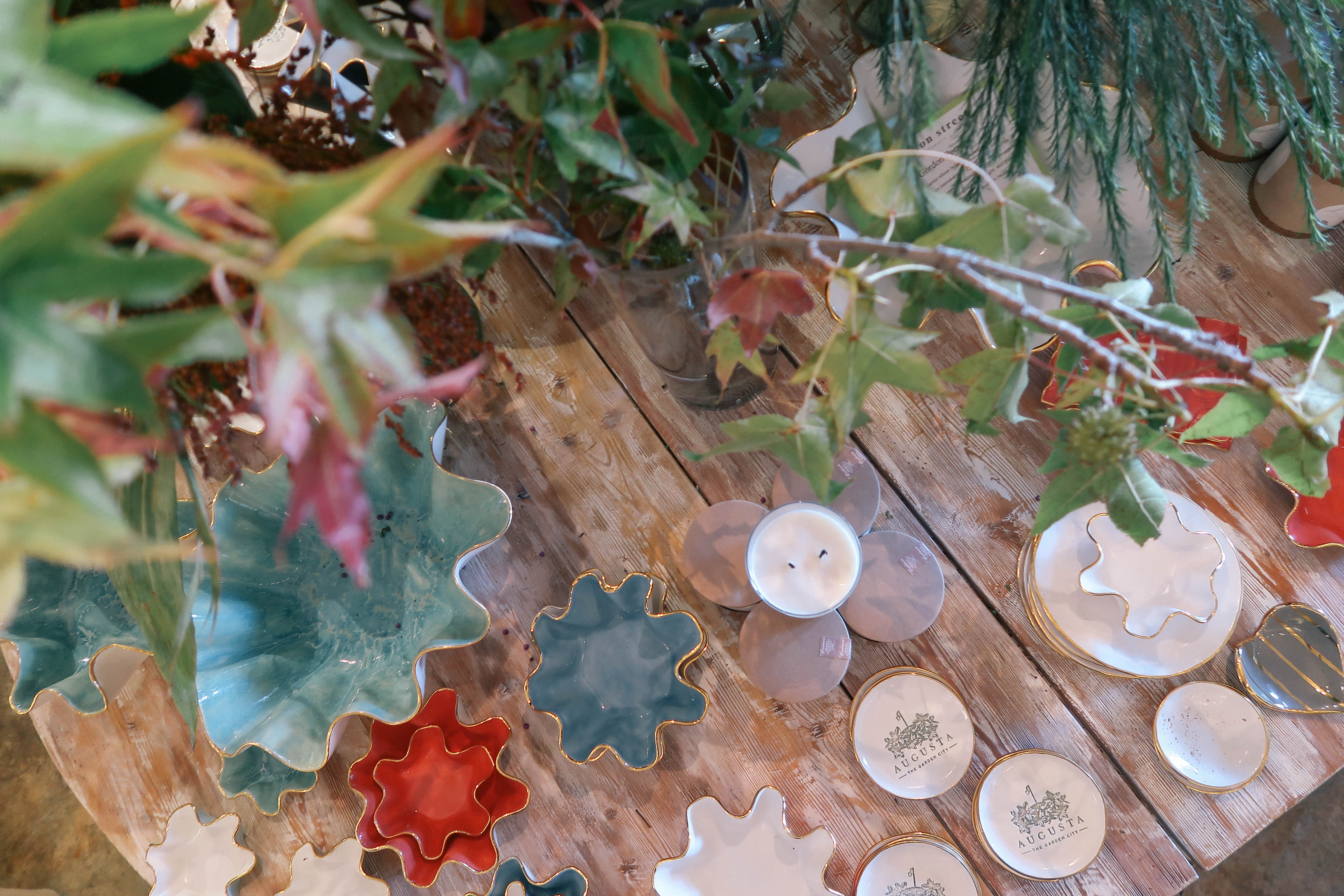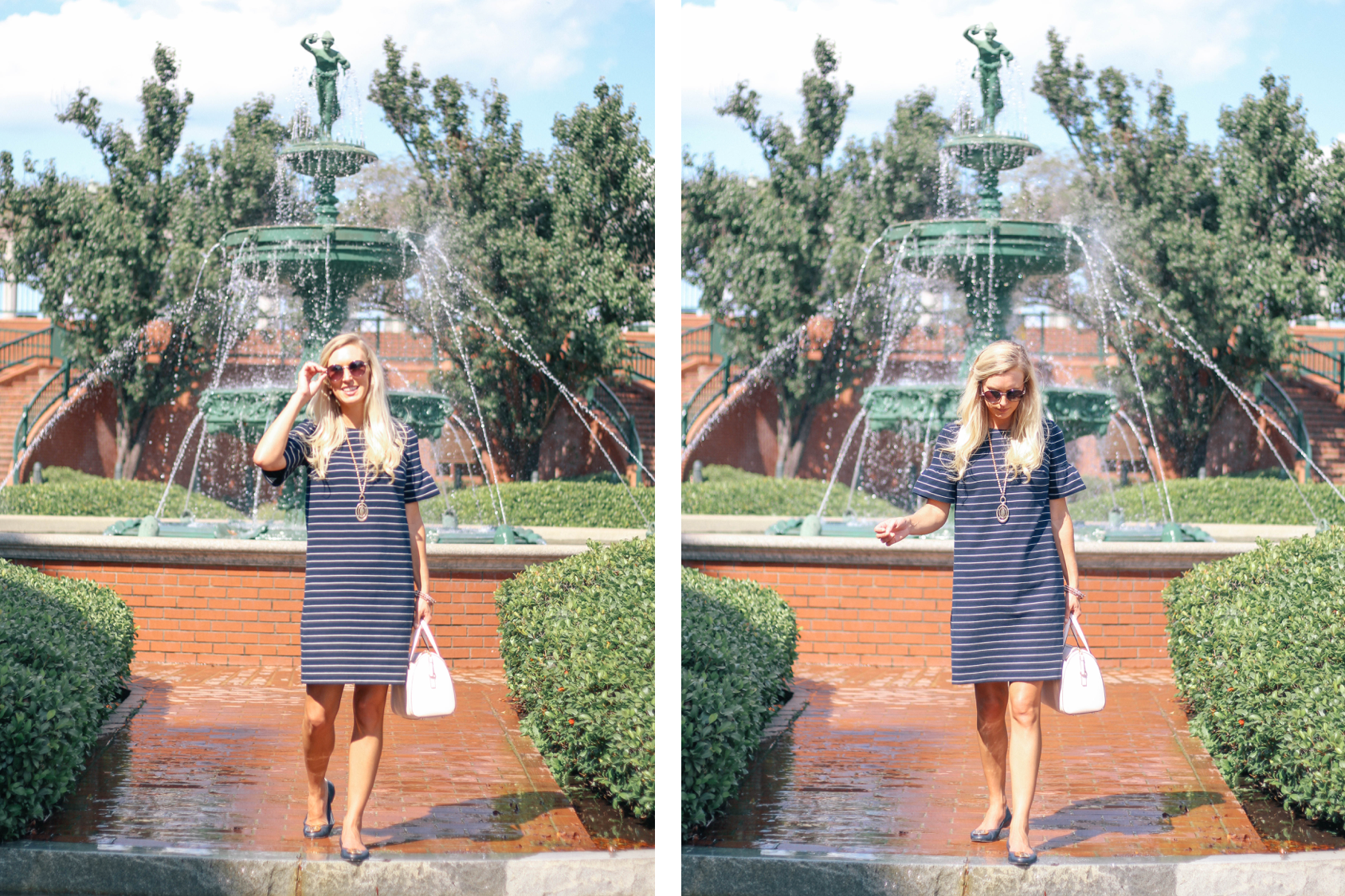 Downtown Augusta:
I made my way downtown to the Riverwalk Area of Augusta.  Passing by old buildings under renovation and new developments along the way, it hit me just how much Augusta had changed since I had last explored it.
Georgia's new $50 million Cyber Innovation & Training Center which will also house the Augusta University Cyber Institute is under construction in downtown Augusta so that means there will be even more growth in the area.  In addition to the emerging tech scene, downtown Augusta has a lot of great attractions and restaurants.  From March-November, there is a local Augusta Market every Saturday at the Riverwalk with local vendors, crafts, food, and bonus… it's dog-friendly!  First Fridays showcase fun & funky music downtown and many business owners offer specials to coincide with the first Friday of each month.
There are plenty of other things to do and sites to see in Downtown Augusta.  Explore the galleries at the Morris Museum of Art, tour the boyhood home of President Woodrow Wilson, meander down paved paths along the Savannah River at the Riverwalk, or take a trip back in time at the Augusta Museum of History.  And when you're ready for food, the restaurant scene has you all squared away.
Arts in the Heart Festival:
After parking and taking a short walk around the area, I was excited to visit the annual Arts in the Heart Festival that had taken over the main streets of downtown Augusta.  The Arts in the Heart Festival is a two and a half day event to celebrate food, arts, diversity, and culture.  The award-winning festival celebrated its 37th year of the event.  I was the most impressed with the Global Village that featured authentic food from over 20 countries.  I perused the wide variety of food offerings and I decided to try food from the Philippines.  It was delicious!!!
I filled up on food while watching the fun cultural performances on the entertainment stage and decided to start exploring the vendors.  With a little bit of everything from handmade crafts and paintings to unique clothing and other offerings, it was fun to see how much creativity went into each of the vendors' products.  While walking around downtown, I passed by the Miller Theater and learned the exciting news that they were restoring the old theater built in 1938.  Of course, this warms my heart to hear further stories about the restoration and rebuilding of historical buildings.  It doesn't hurt that I saw the upcoming TEDx Augusta event scheduled for February 3rd.  If you're not familiar with TED Talks, you should be.  Go check out some podcasts and find your local chapter event and get your inspiration and education on!
Getting back to browsing at the festival, I grabbed some Bubble Tea and headed back to the Partridge Inn to freshen up for dinner.
Dinner at The Bees Knees:
After changing clothes and freshening up at the inn, I headed back downtown for dinner at The Bees Knees.  I love finding local restaurants that serve up tasty tapas in a trendy lounge atmosphere and The Bees Knees in Augusta does just that.  I tried the sweet potato hummus and it was incredible.  As were the kimchi cheesy rice balls, smoked gouda nachos, and the avocado chop chop which are all a must try if you go.  This was my first stop at The Bees Knees but I know it won't be my last.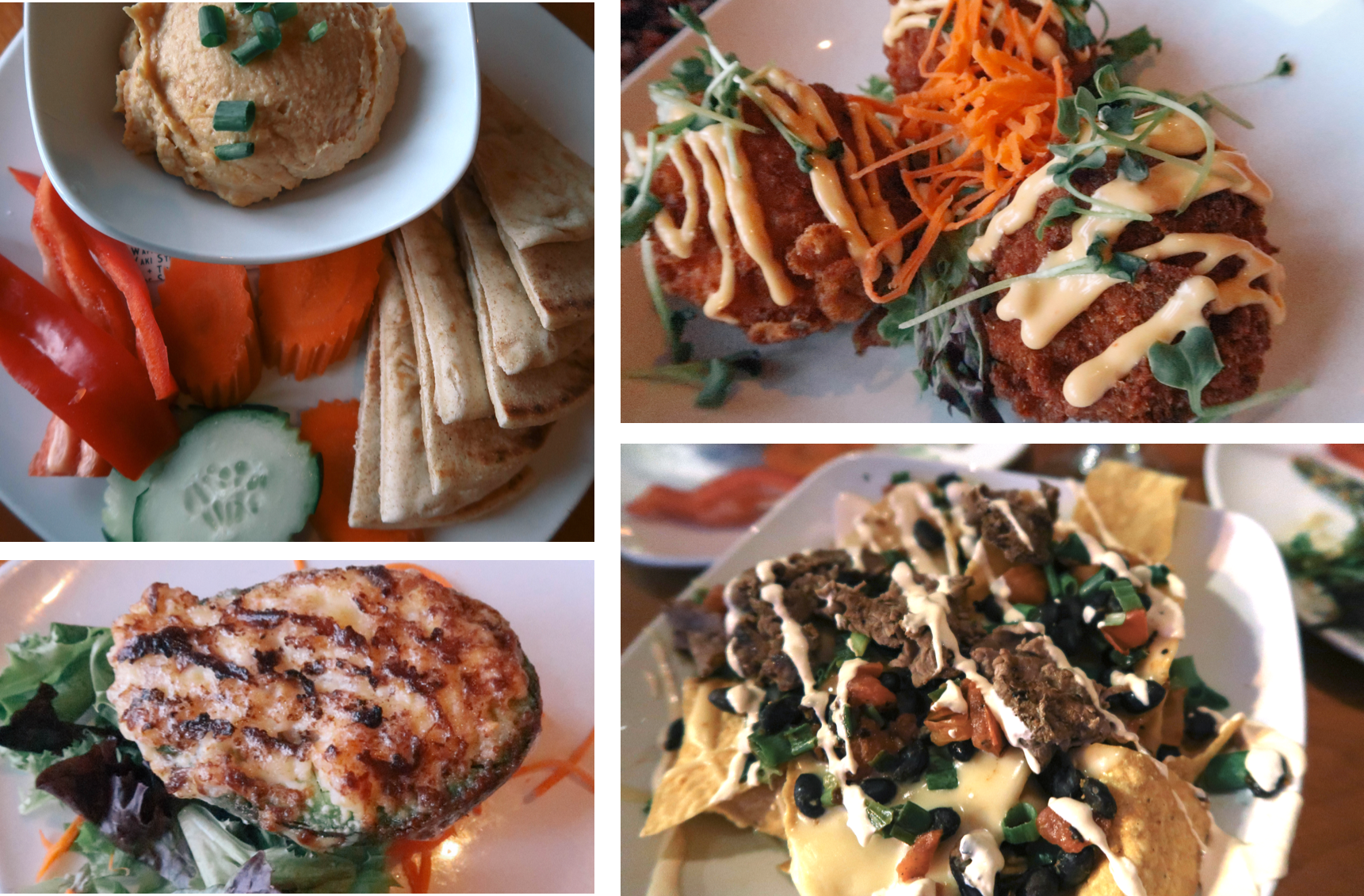 Day 2 in Augusta:
---
Breakfast & Blue Clay Farm
On my last morning at the Inn, I seized the day with a hearty southern style breakfast.  I took advantage of the complete breakfast buffet and omelet station at the P.I. Bar & Grill.   There's nothing quite as relaxing as a slow breakfast on an extra wide front porch surrounded by swirling fans and luscious green ferns.
To kick start the day, I crossed the Savannah River into North Augusta to tour Blue Clay Farm.  The farm represents a sustainable community vegetable garden with French flair.  From fresh herbs to ornamental flowers and fresh vegetables, there is a lot of TLC that goes into the maintenance of this darling community garden.  Blue Clay Farm is under the same ownership as Manuel's Bread Cafe, a local restaurant in the same community, so a lot of vegetables and herbs literally go straight from farm-to-table.
Forever Pumpkins at Tire City Pottery
One of my favorite aspects of the weekend trip was visiting Tire City Pottery in downtown Augusta. Not just because I got to make a very cool "Forever Pumpkin" to keep, but also because I could shop all the beautiful pieces of art that Tire City Pottery had on display.  Creating my "Forever Pumpkin" was a neat exercise to get my creative juices flowing.  I carved and painted clay lanterns that were then fired in the kiln so that I could place a tealight inside and keep forever… hence the name Forever Pumpkin.
I ended up spending a lot longer on this project than the original hour that I had anticipated, but it was all totally worth it.  Not only did I find it almost therapeutic to sit and paint (which I wish made time for more often), but I loved that something like is in Augusta and literally ANYONE can do.
Lunch at Manuel's Bread Cafe
We drove back across the bridge one final time to the neighborhood at Hammond's Ferry to walk around the greenway path along the Savannah River and have a late lunch at Manuel's Bread Cafe.  Upon driving through the neighborhood, it reminded me of the Habersham community I visited on my Girls Trip to Beaufort.  A picturesque neighborhood with darling cottages and big southern style homes.  The whole community of Hammond's Ferry had a nod to historical southern style architecture in the modern world of amenities.  Manuel's Bread Cafe leverages the freshest ingredients right from Blue Clay Farm and you could definitely tell based on how fresh the food tasted.  And yes, even when I tried the poutine…it was delicious too.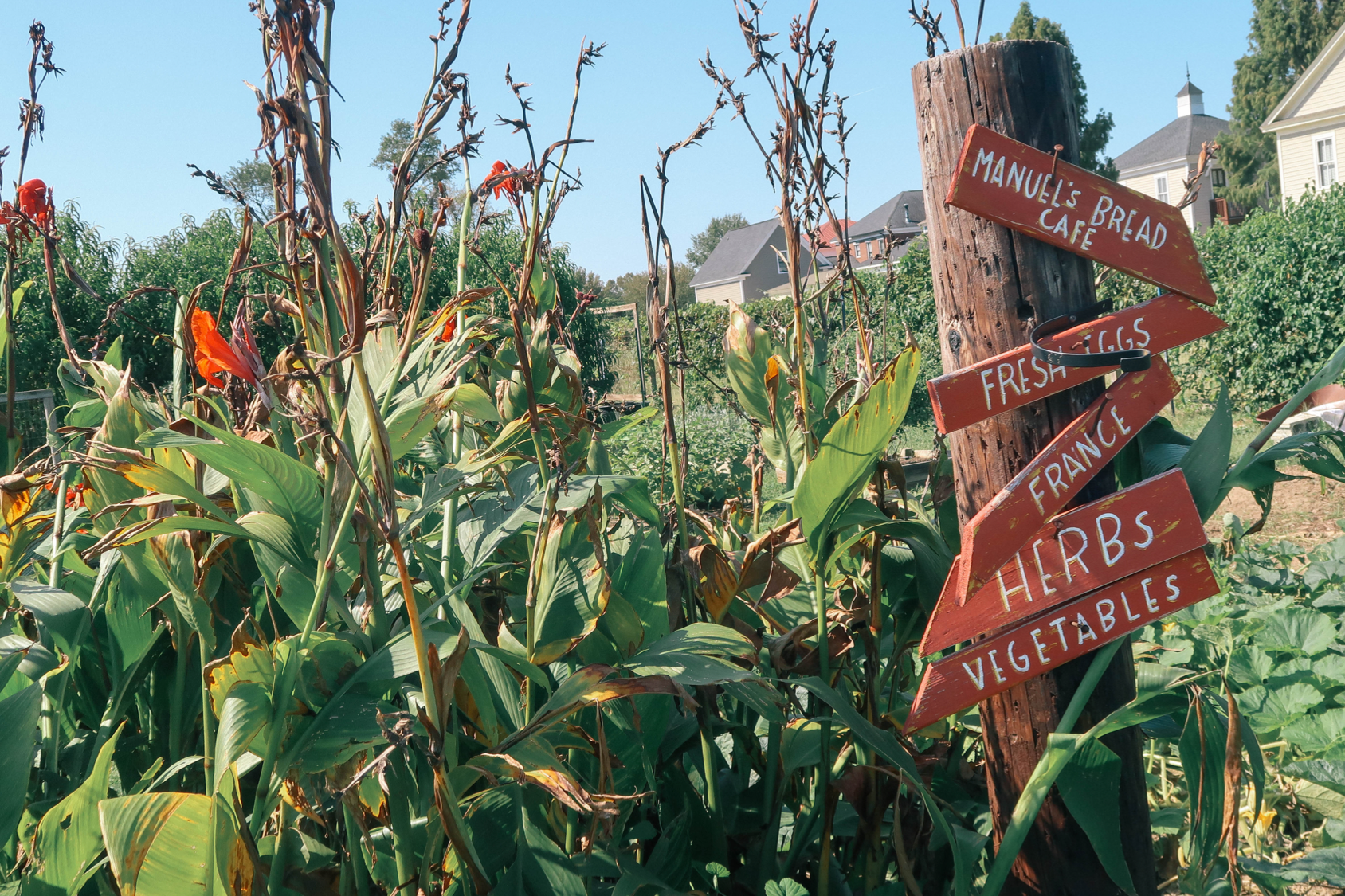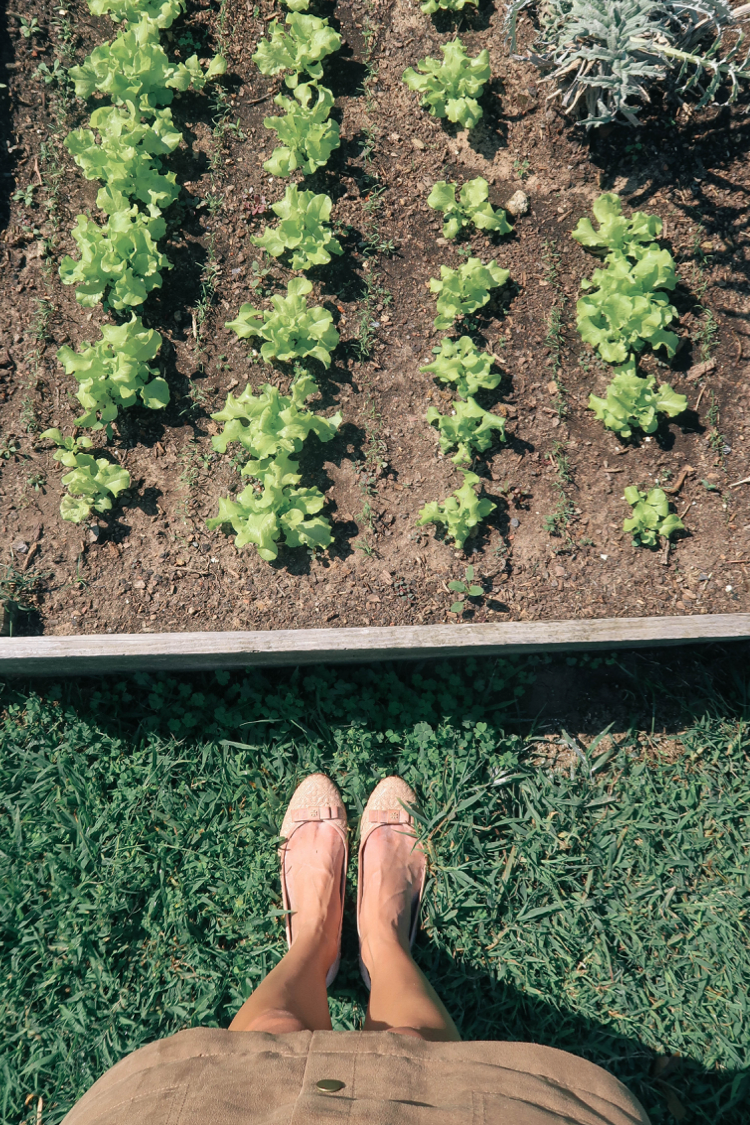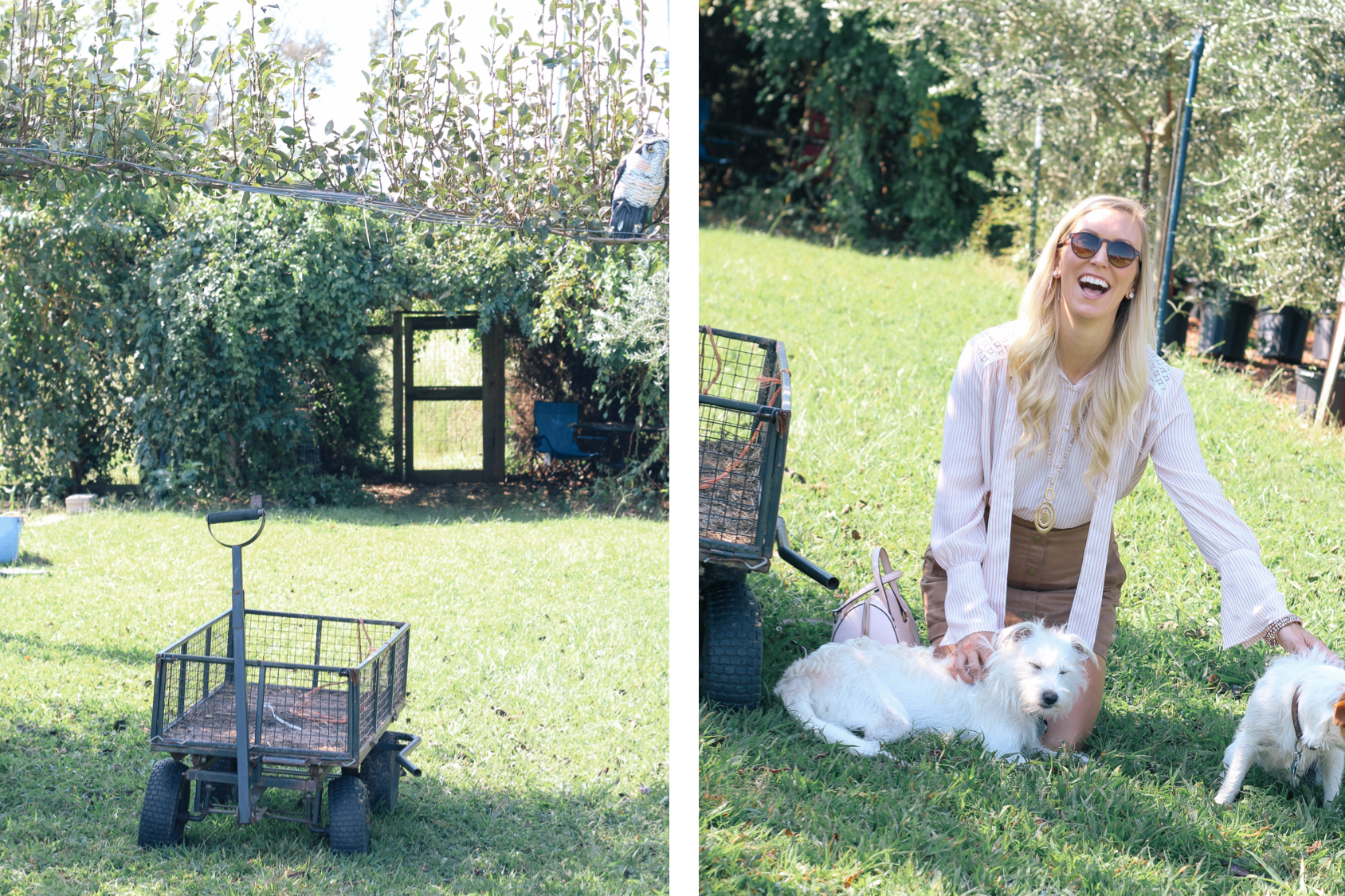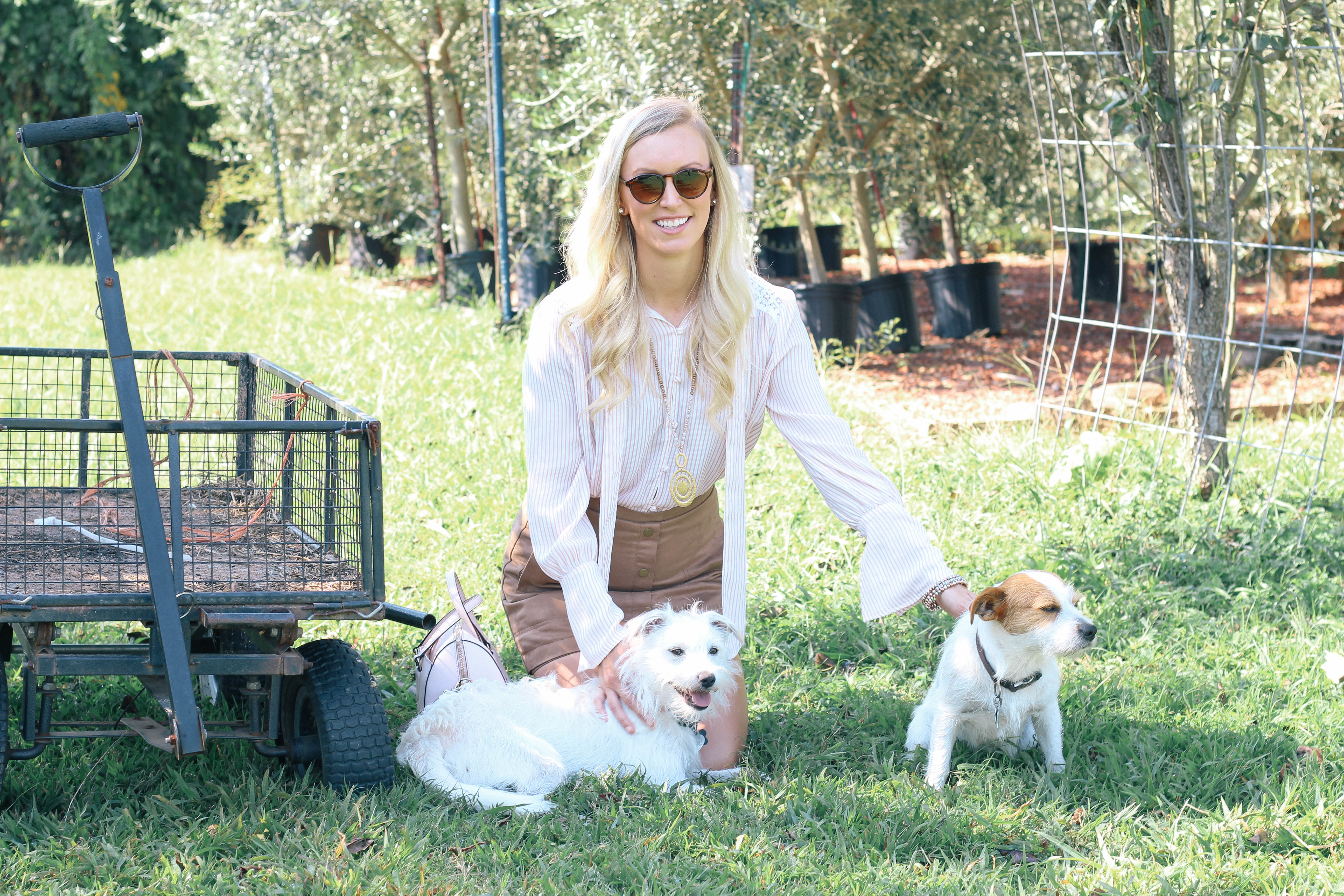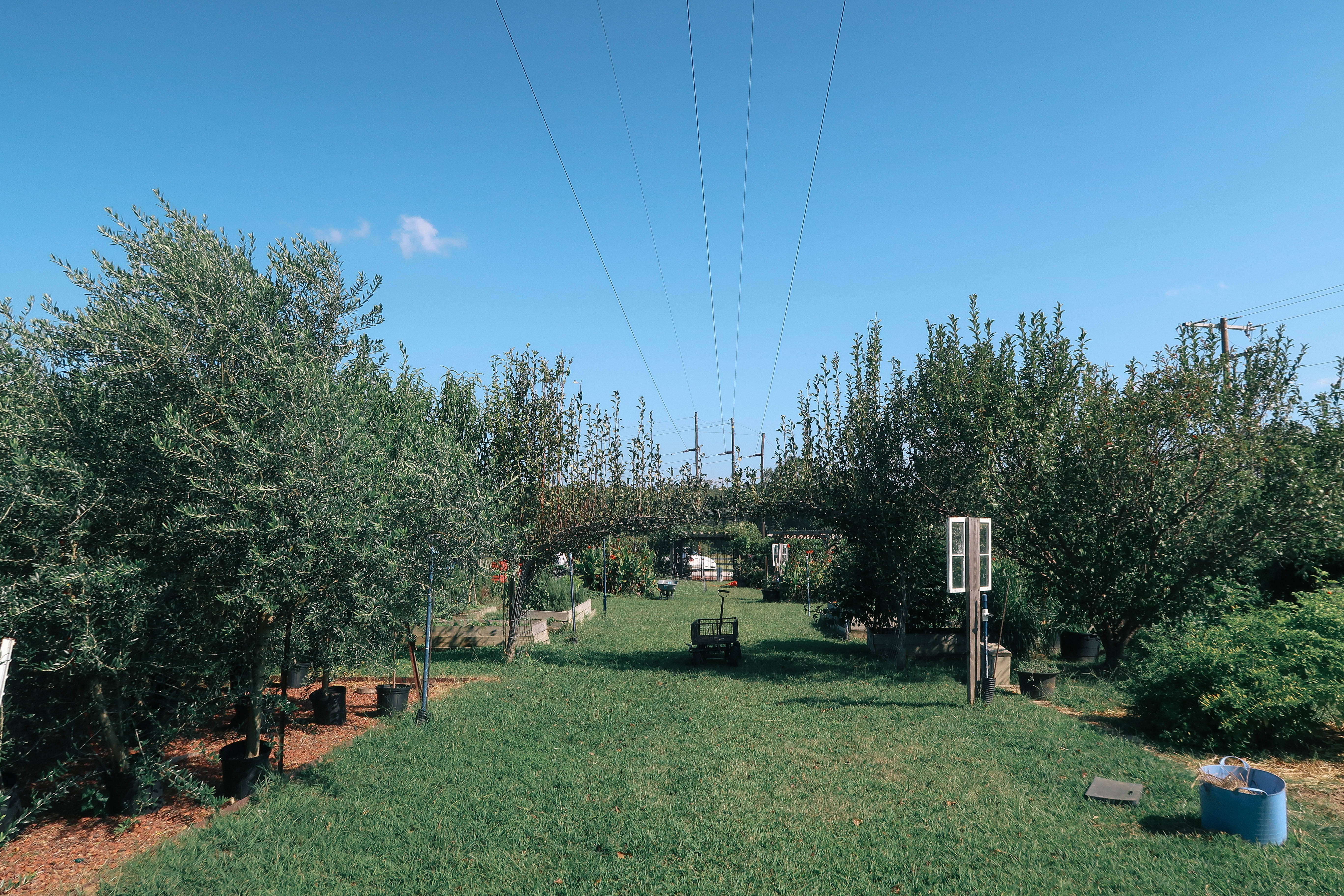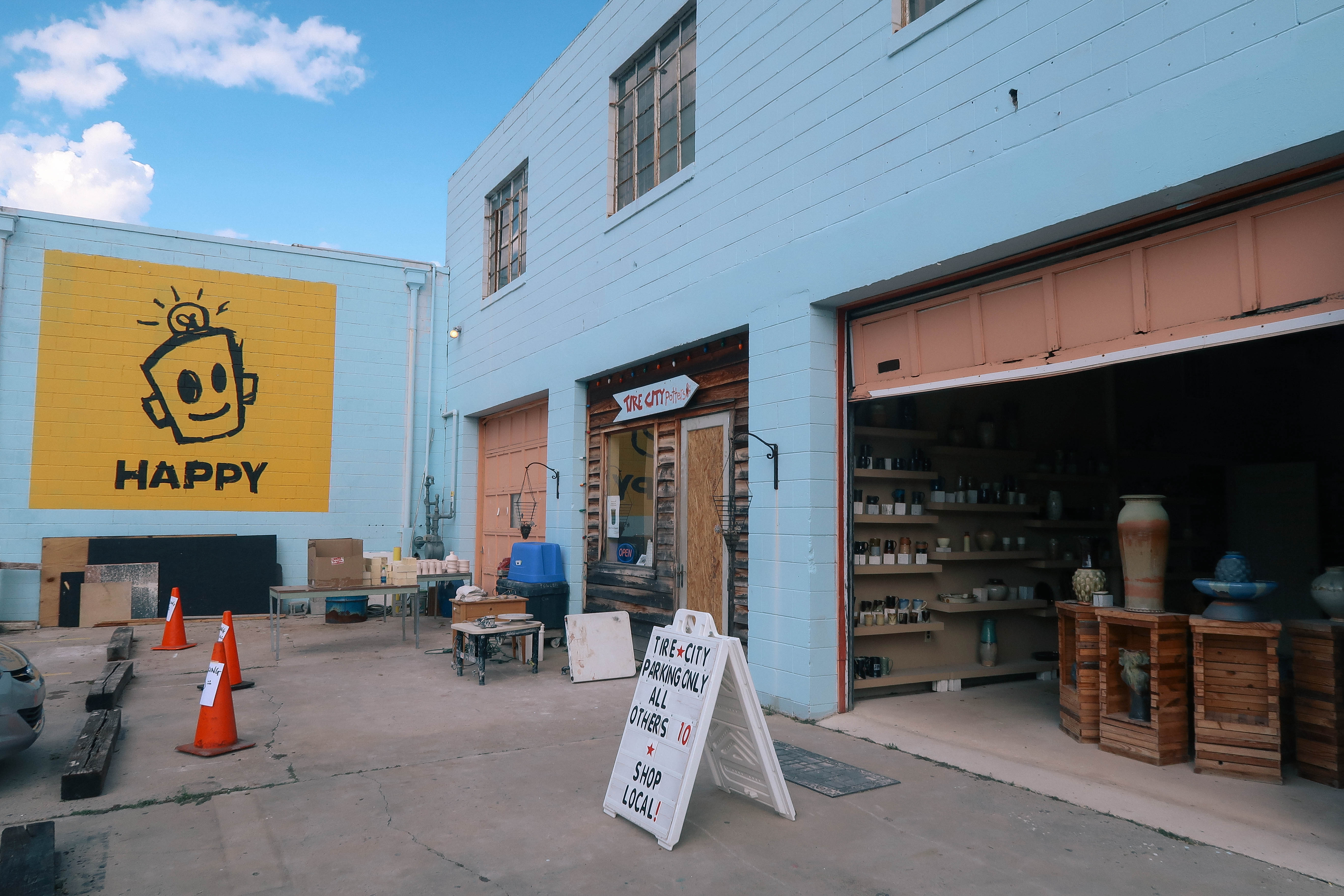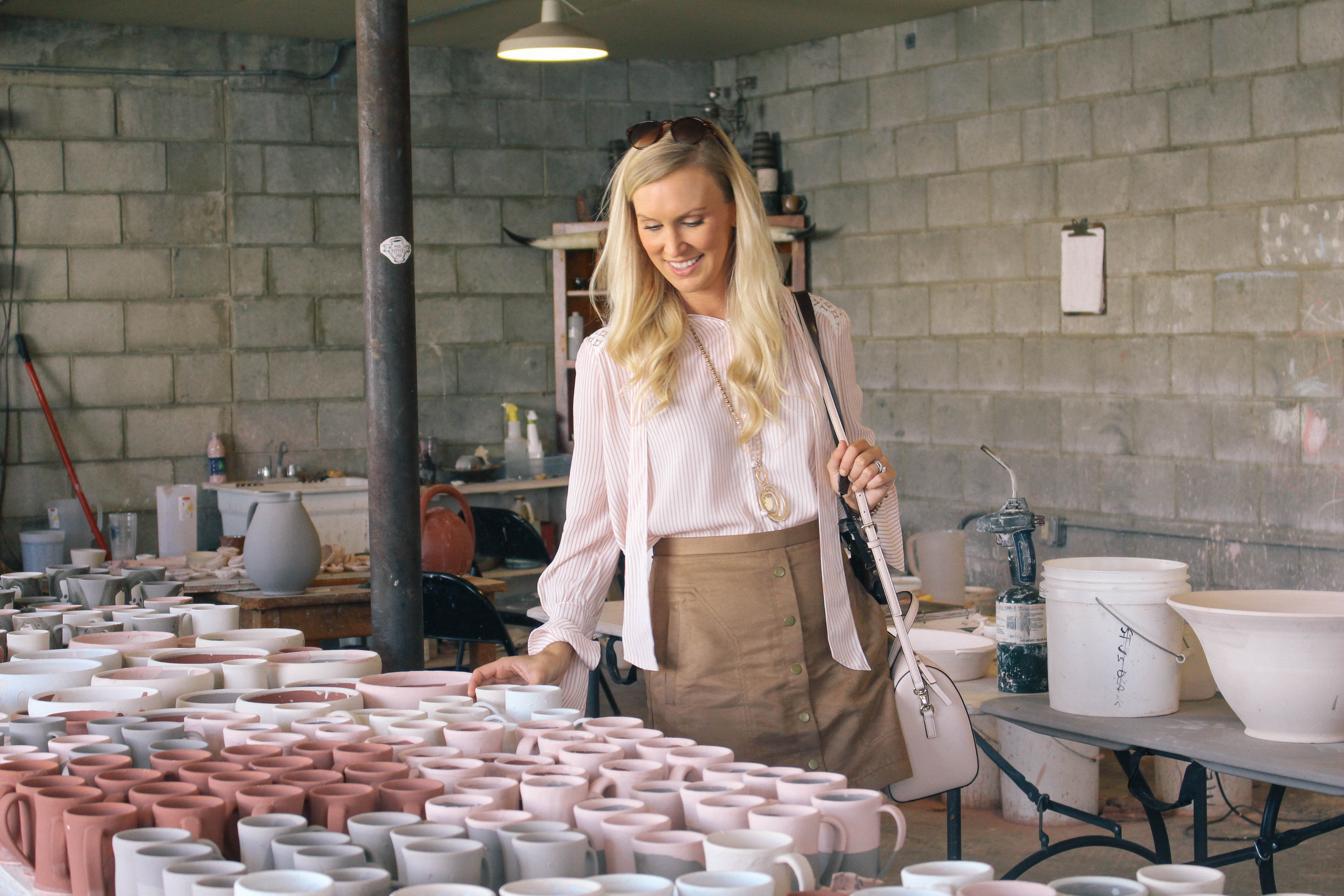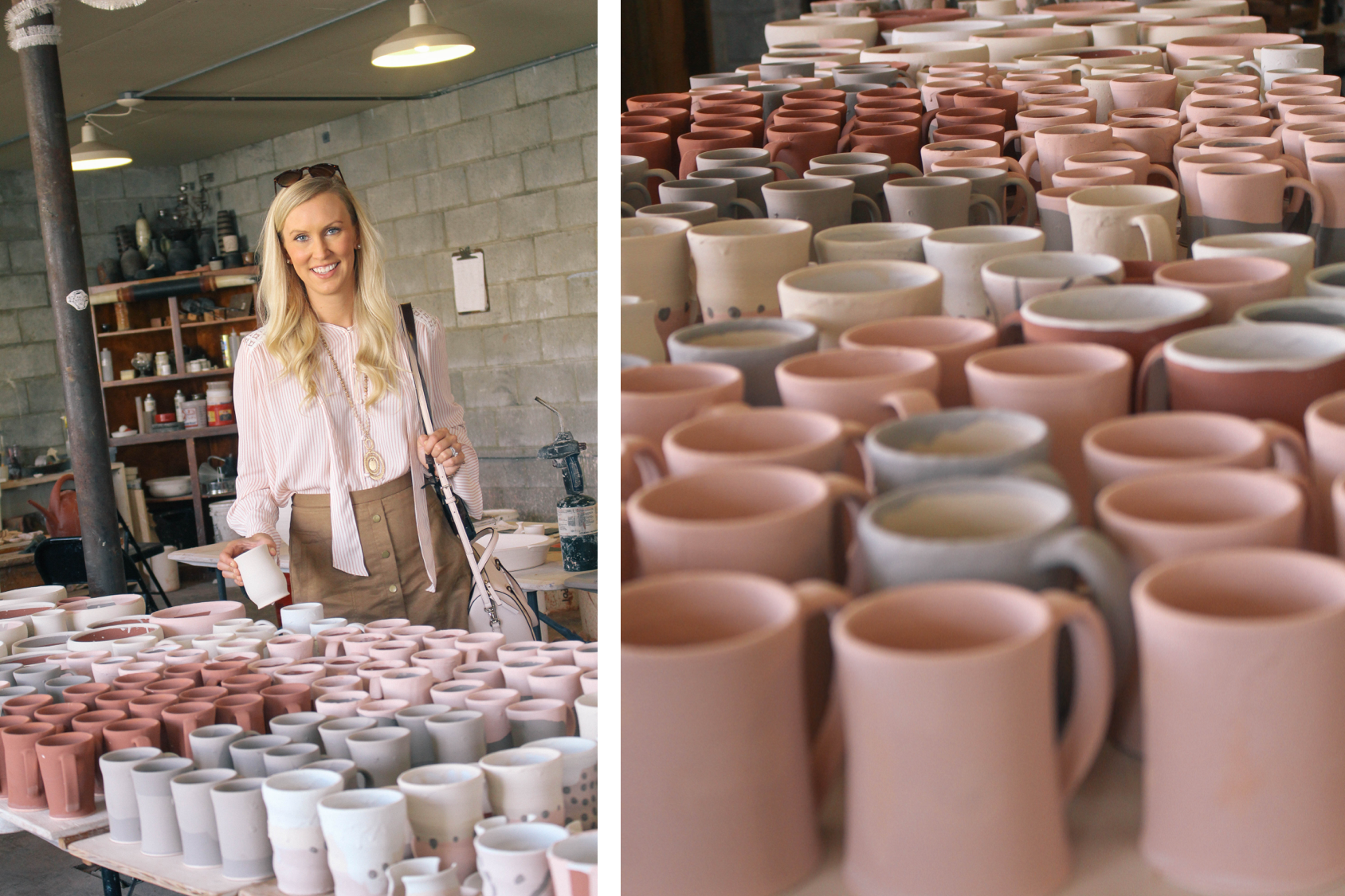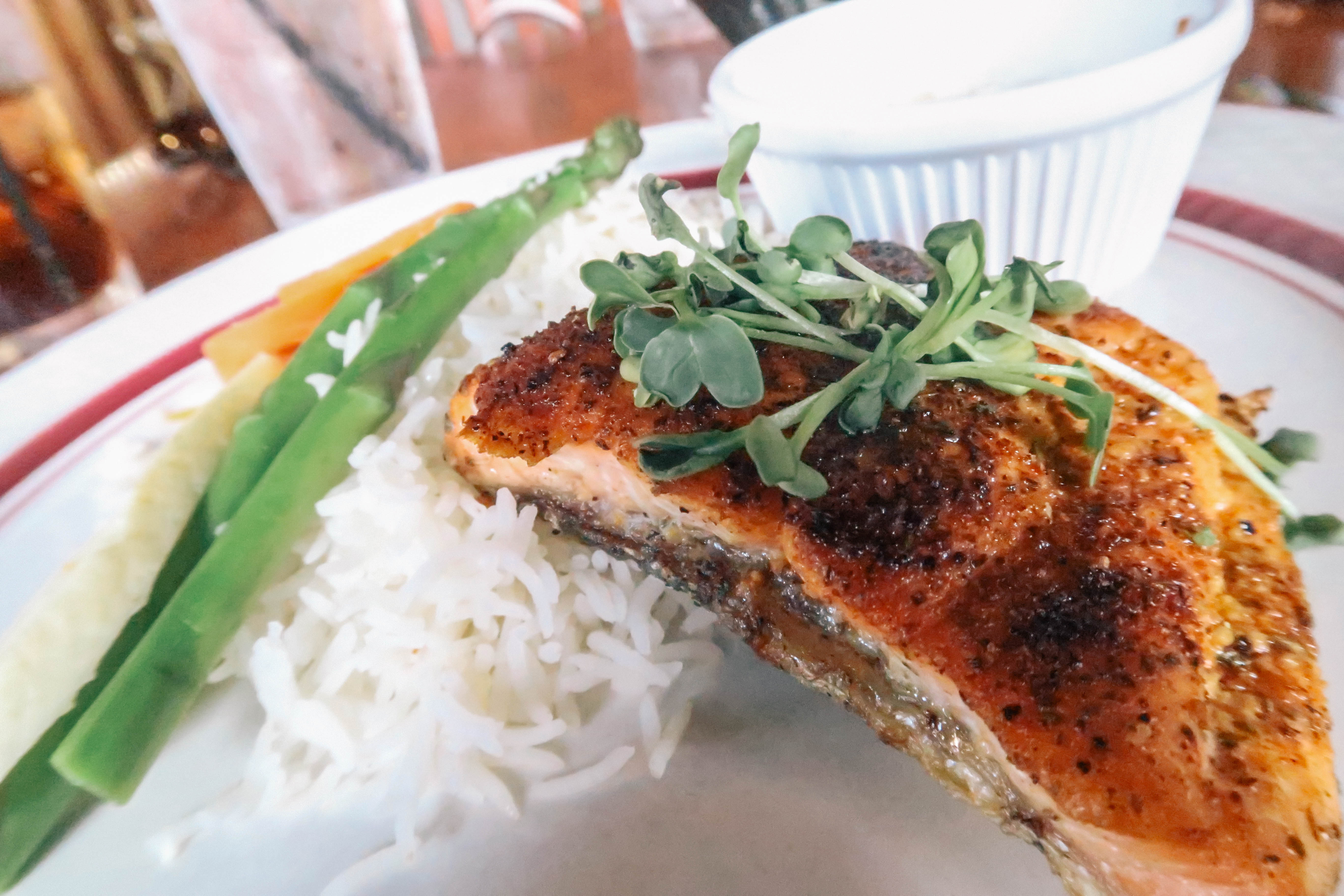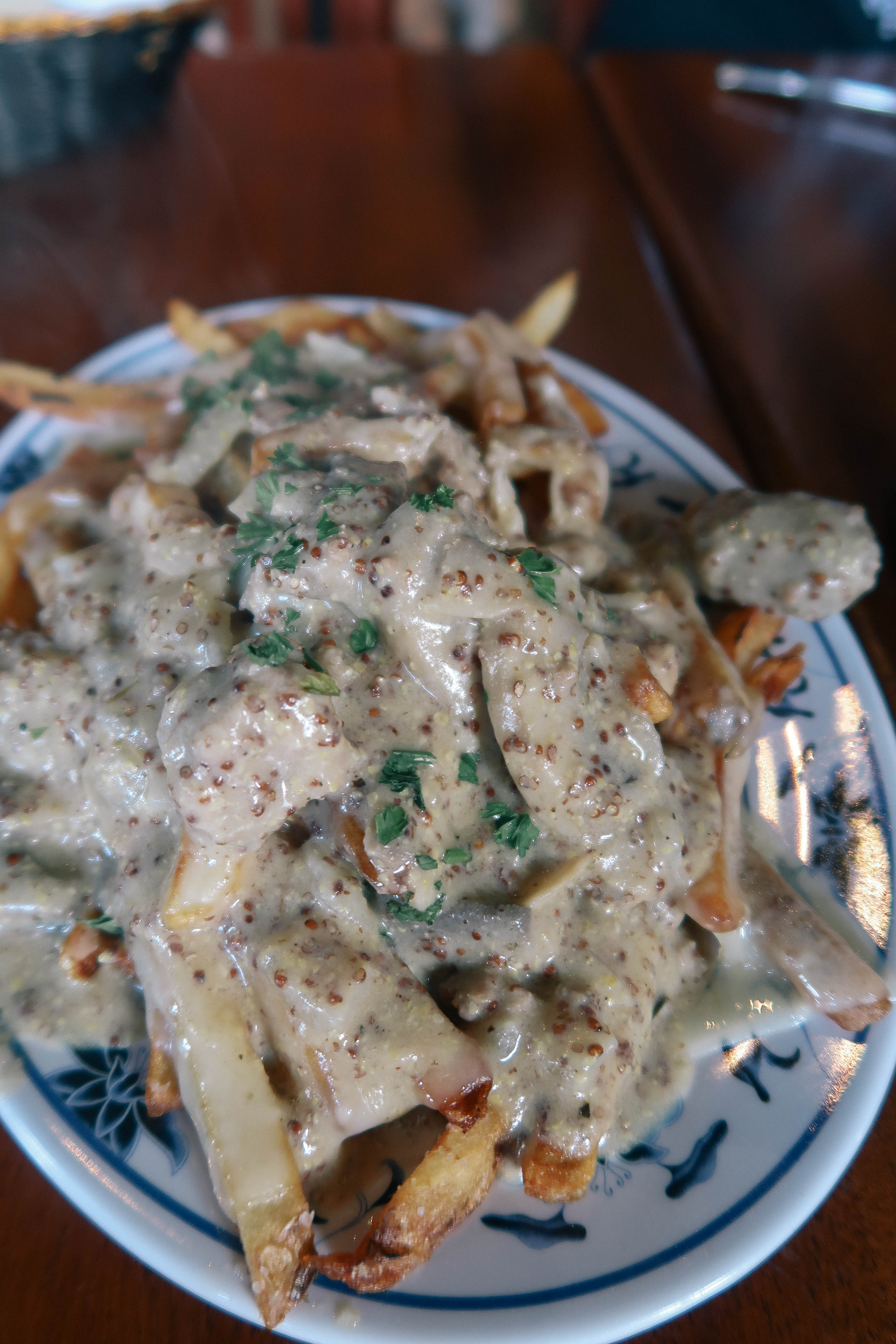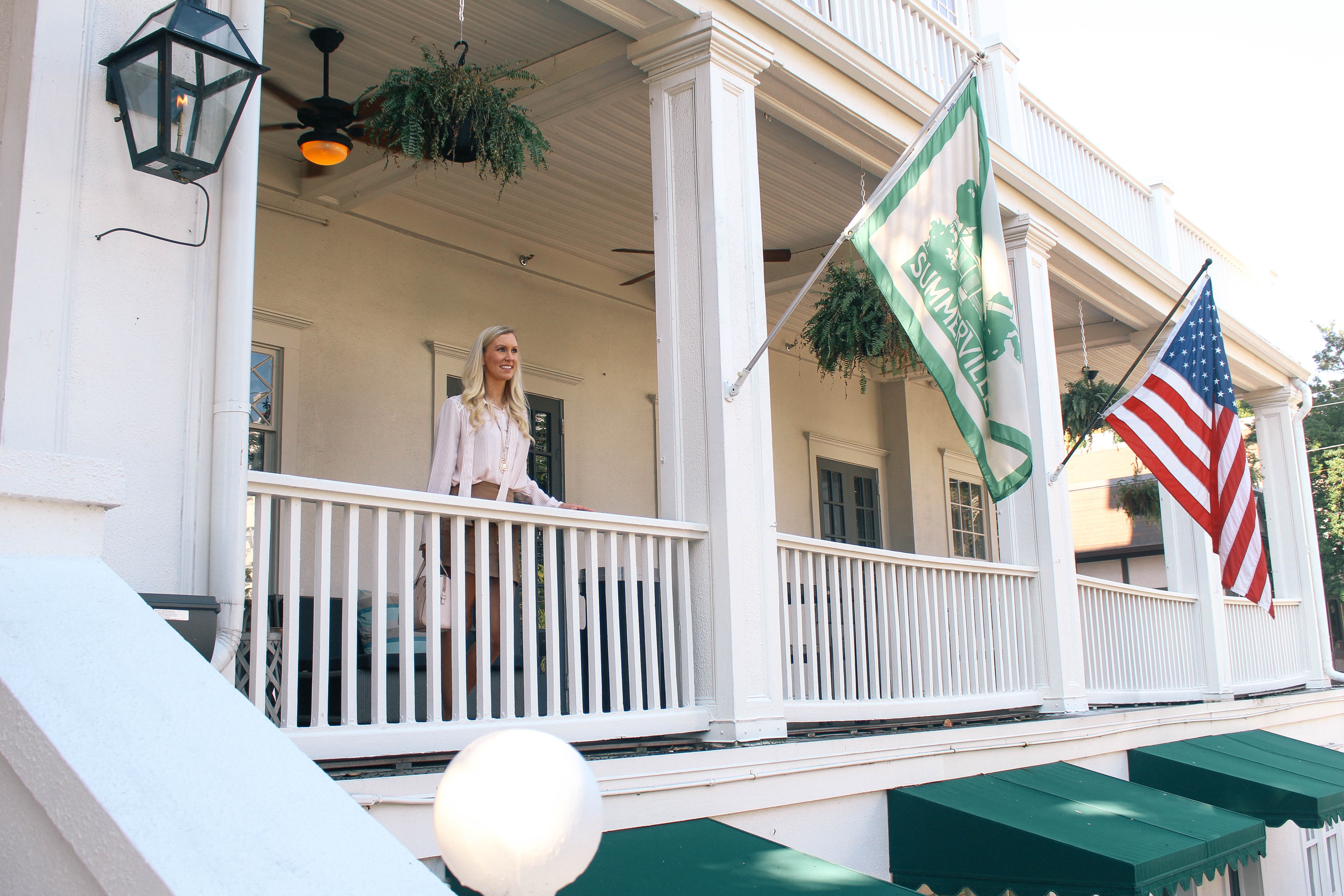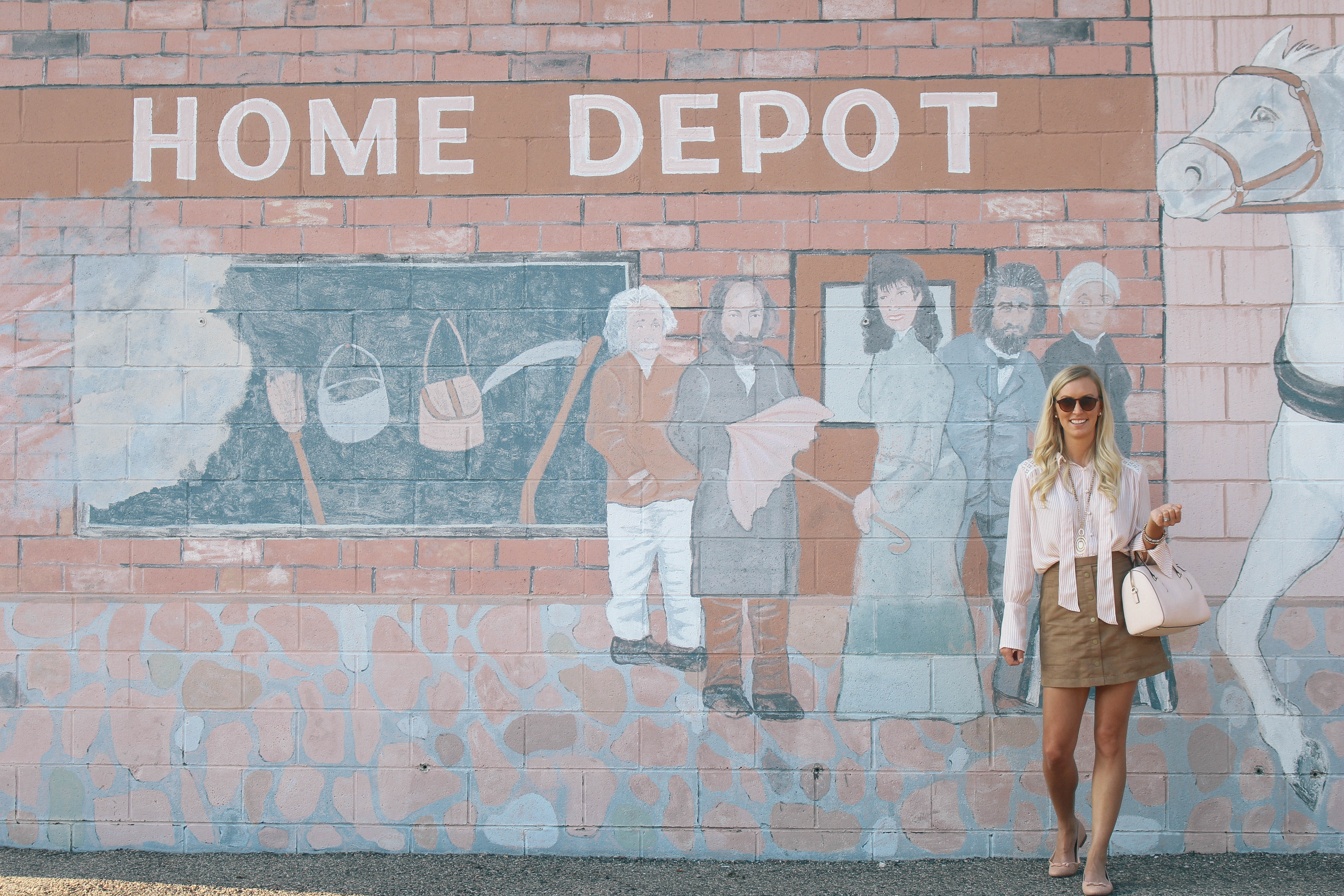 Finally, my weekend had come to an end.  There's always a moment when memories meet reality and it can be both heartwarming and scary to see whether or not those memories of a child align with what you see as an adult now.
Things in Augusta are different now.  I would be naive to say I didn't expect it to be different.  But it was nice to see the familiarity of a lot of small things I remember from growing up.  The weekend flew by far too fast.  I knew that there was much more ground to cover since my short trip to Augusta barely scratched the surface on experiencing all that this southern garden city has to offer.  During my quick trip, I was able to see my hometown in a whole new light… as a tourist.  And I loved it.  I loved getting reacquainted with Augusta in a new way and am excited to see how much it will continue to grow.
Until next time Augusta….