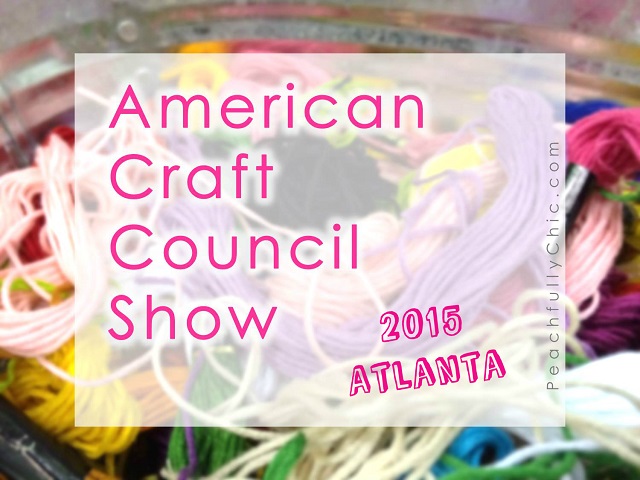 Getting Crafty With Some Amazing Artists:
Last Thursday, I had the opportunity to attend the preview night of the 2015 American Craft Council Show in Atlanta this year that's running at the Cobb Galleria this weekend through tomorrow, March 15th.
The American Craft Council Show is not your typical craft show.  While it's filled with amazing artists from all over the southeast, the products are actually pretty high end, which was a refreshing twist on seeing more "homemade" less refined products that populate some craft shows around the country.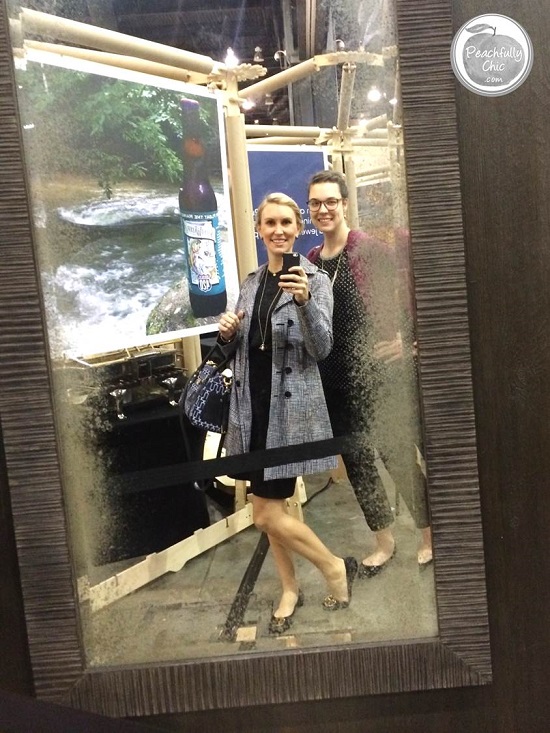 A quick shot with my friend Becky as we start perusing the craft show.
Preserving Place had an inspiration station in the middle of the show that displayed their all natural jams for tasting.  The strawberries, in the photo above, that Preserving Place uses their jams are sourced from a local farm and there are no preservatives or added fruit flavors… Not to mention half the sugar that normal mass production companies use in their jams.
The coolest part is that Preserving Place (located over near White Provisions in West Atlanta) hosts classes to learn canning and more… I can definitely see this being added to my bucket list!
—–
Also, I loved the designs below from Mr. Sogs Creatures for kids.  They had the most darling night lights.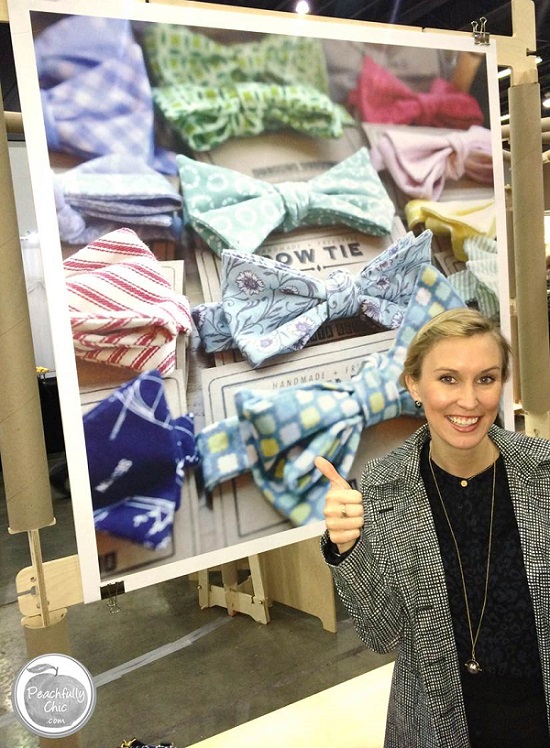 The show runs in various cities throughout the US with lots of great artists on display.  Next stop will be St. Paul April 10-12th, and then it's on to San Francisco July 31 – August 2nd.   For more details on the shows, you can check out the American Craft Council Show site here.
 If you end up making it to the show… let me know what you think and if you find anything really great!