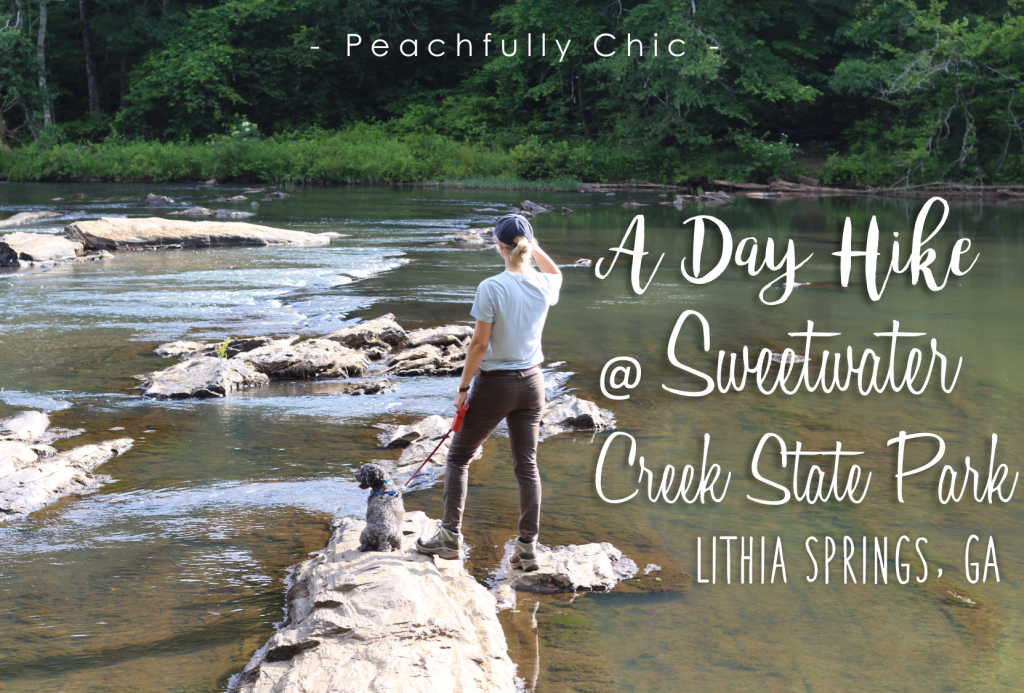 As I shared earlier in the year, one of my goals for 2016 was to get more active.  Part of that goal included getting outside and enjoying more of the simple things in life, so I planned a fun day hike just outside of Atlanta at Sweetwater Creek State Park.
Growing up on the outskirts of Augusta on acres of land, a creek in our backyard, and ATVs to explore it all, my house in Atlanta is a far cry from where I came from.  So it's nice to know that Sweetwater Creek State Park is just 30 minutes west of Atlanta with hiking trails, historic ruins, campgrounds, and more.
In the spirit of getting outside and being more active, my adventure outdoors took me on a day hike on the Orange Trail of Sweetwater Creek State Park in Lithia Springs, GA.  So there are a few tips to keep in mind to make the most of your next day hike!
---
5 Tips to a Great Beginner's Day Hike:
---
1. Pick a Destination
Look online for state parks in your area, and choose your favorite!   Things to consider in your choice:
Difficulty: You'll want to consider the level of difficulty of the hike you are choosing and start with sometime of low to medium level if this is your first time.
Distance: Pending how much time you have available, combined with the difficulty level of the trail, and your physical fitness, you may want to start with a shorter 1-2 mile hike.  The Orange Trail at Sweetwater Creek State Park was about 5ish miles because you actually have to take the yellow trail over to get to the orange trail.
Your Physical Fitness:  Don't forget to assess your level of energy and be realistic on your abilities before undertaking a hike!  It's better to be safe and start slow than to over exert yourself and be stranded on a trail because you can't make it back!

2. Essence of Life
Make sure you've got plenty of water for your hike.  We took our small peek-a-poo, Berkeley, so we had to pack extra water for him.  Thankfully he's small so it wasn't too heavy, but for larger dogs you might want to consider purchasing a small dog back pack that allows them to carry their own water & treats/food.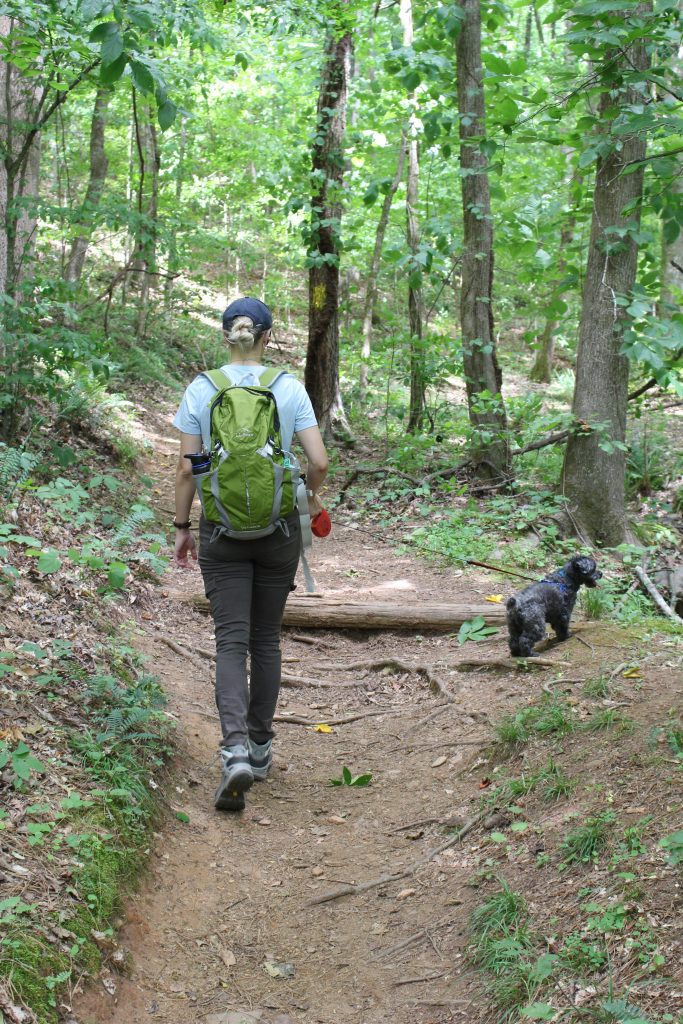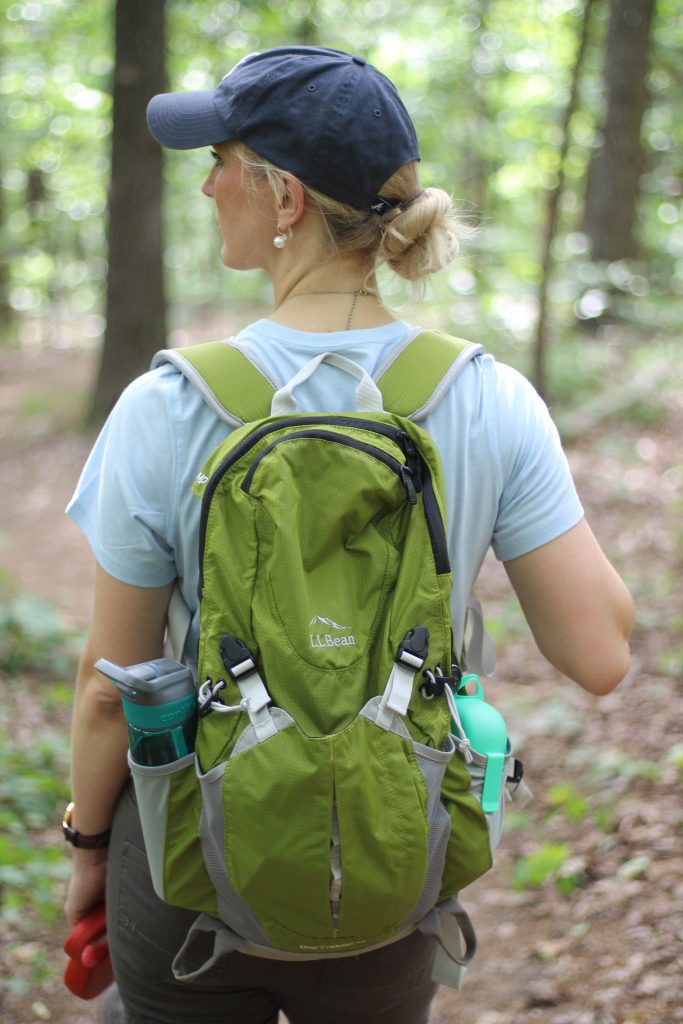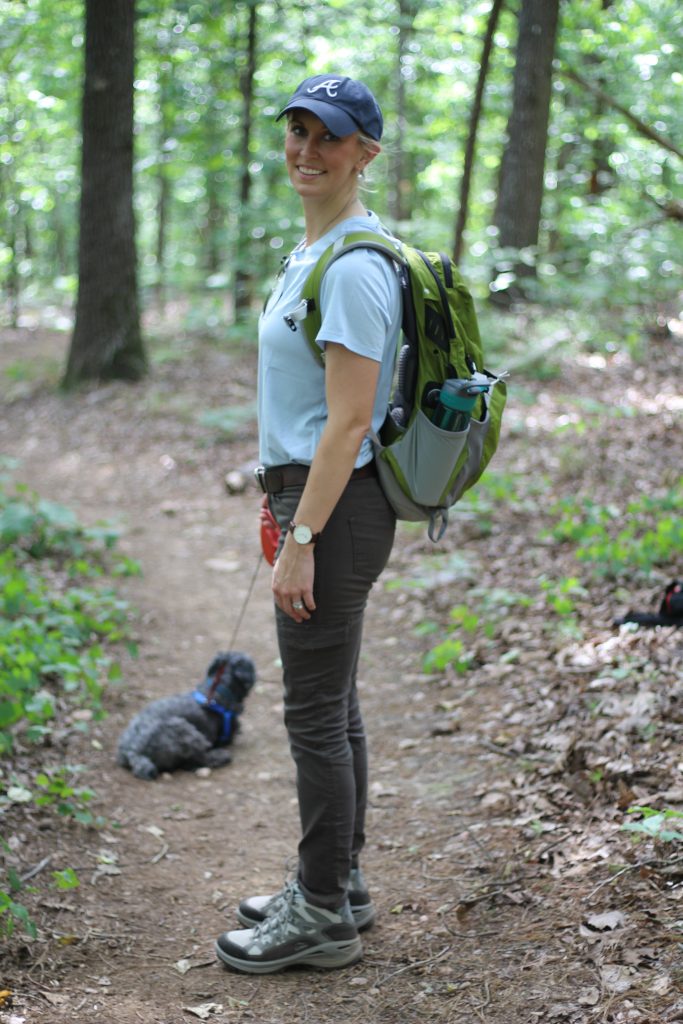 3. Proper Attire
While you don't necessarily have to purchase new hiking boots and attire for your day hike, and you might be able to get away with sneakers and gym clothes, there are some great clothing options that are strategically designed to enhance your hiking experience.
Both the hubby and I sported L.L. Bean pants, tops, backpacks, and boots that they were kind enough to send over for our hike, but these weren't just any old t-shirt and boots combo.
I wore the Performance Stretch Cargo Pants in Dark Ash which kept my legs protected from the brush and helped hide any dirt from me sitting on the ground.  I also wore the No Fly Zone Field Tee in Bluestone that was comfy like cotton, but moisture wicking, provided UPF 50+ sun protection, and repelled bugs using synthetic permethrin (a naturally occurring substance found in chrysanthemum) built into the fabric which is the same fab treatment as L.L.Bean's bestselling No Fly Zone Fishing Apparel.   Lastly, I wore on Gore-Tex Mountain Treads Hiking Boots which provided tons of grip and great support for climbing and descending the steeper parts of the trail.
Kevin sported Gore-Tex Mountain Tread Hiking Shoes, a Bean's Graphic Performance Tee that was moisture wicking and quick drying, and a pair of Riverton Pants in Dark Driftwood.
Regardless of what you wear, you'll want to make sure you're comfortable.  If you plan on taking a multi-day hike, just make sure you've taken the time to break in your gear if needed!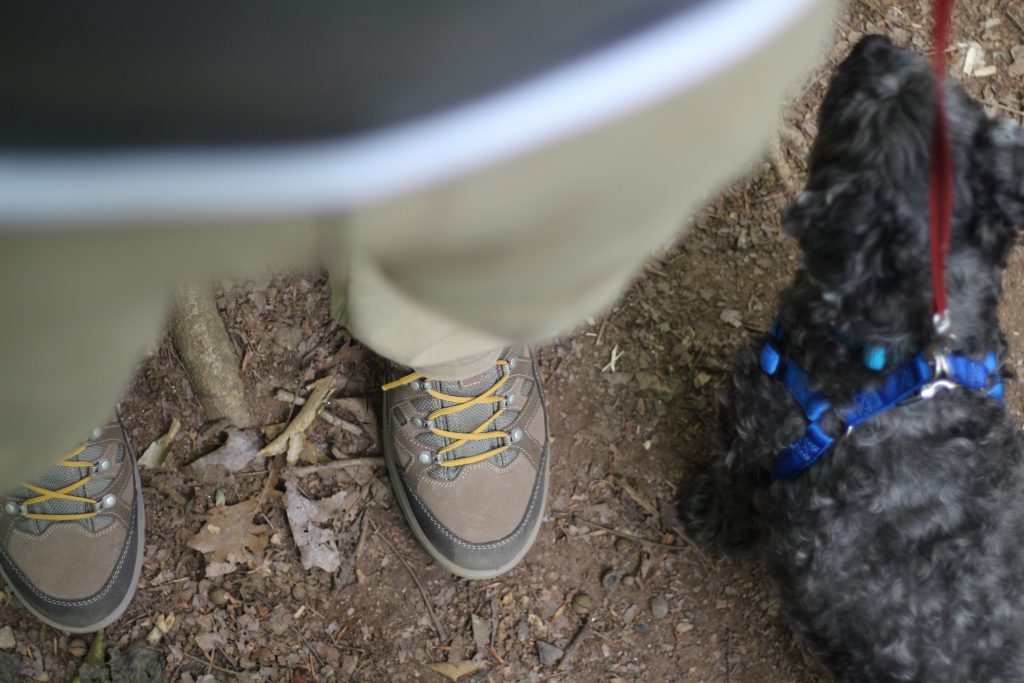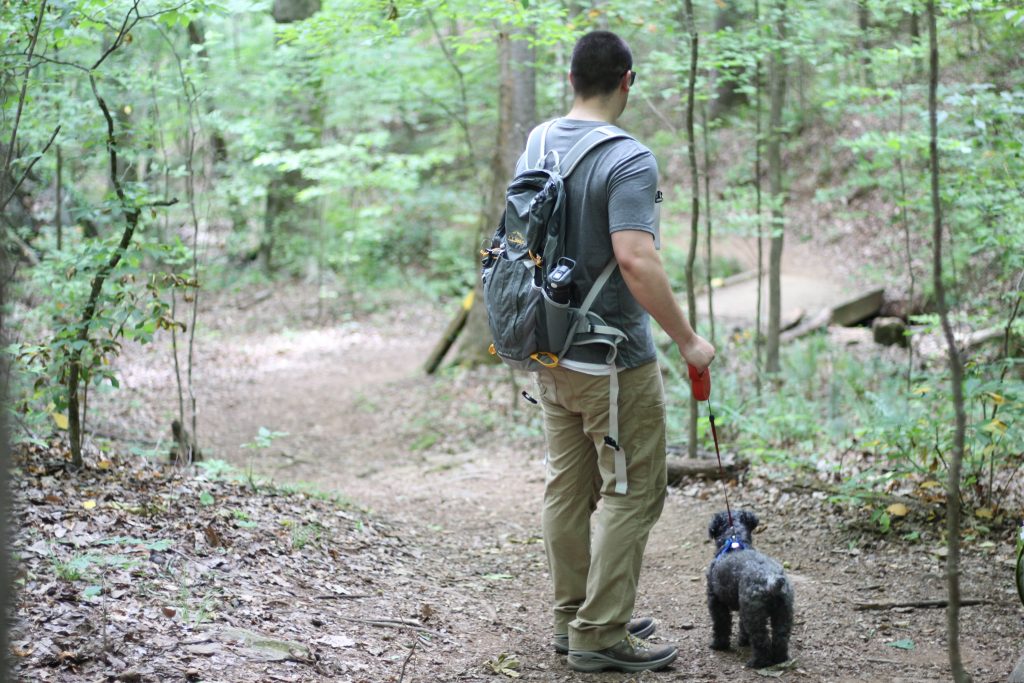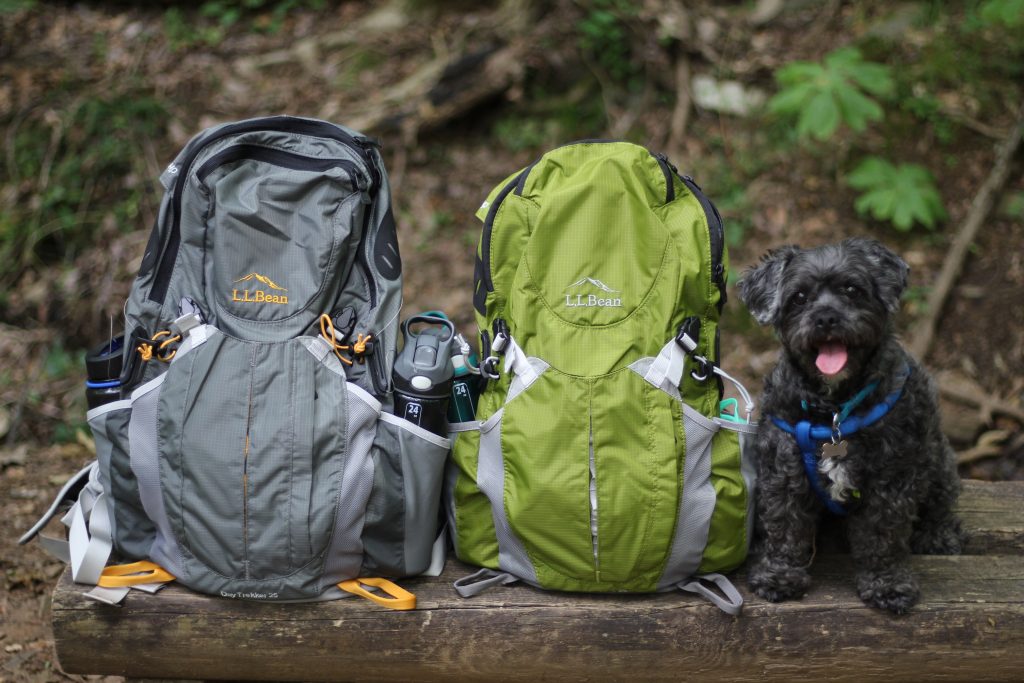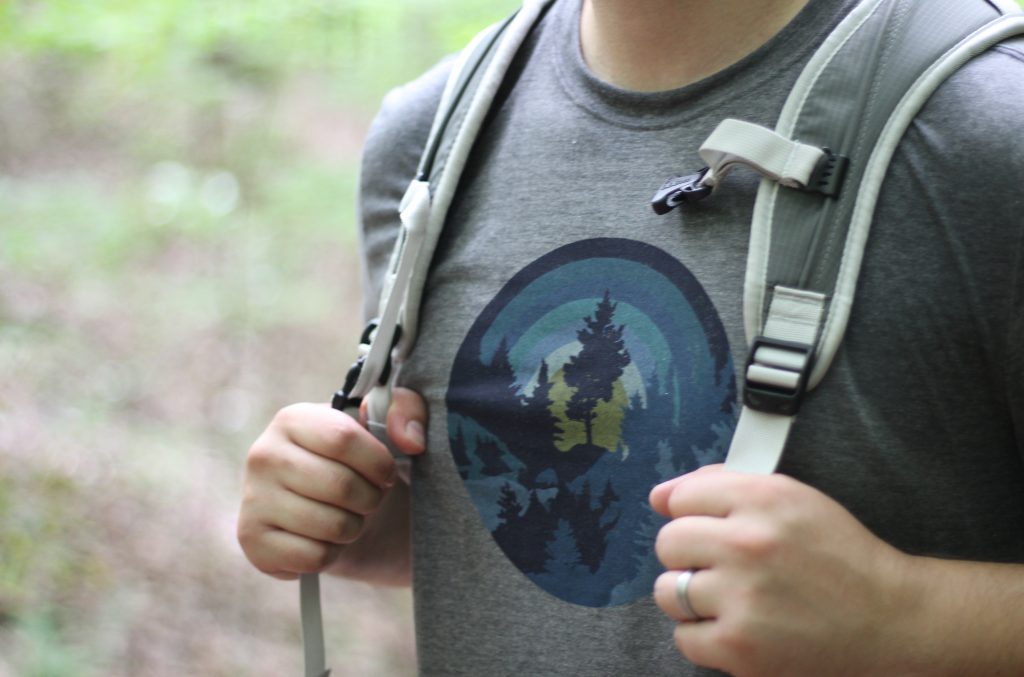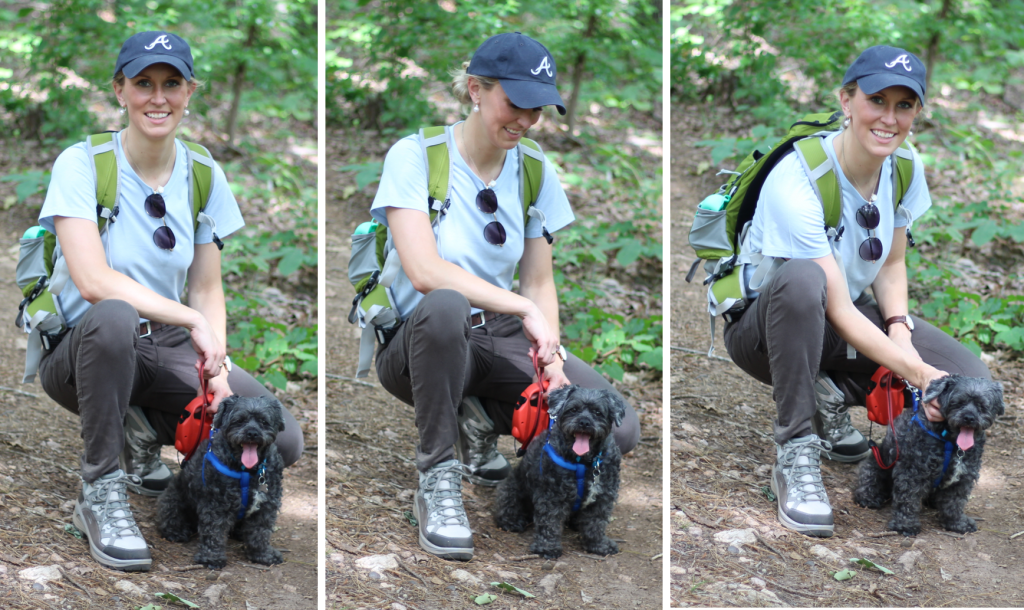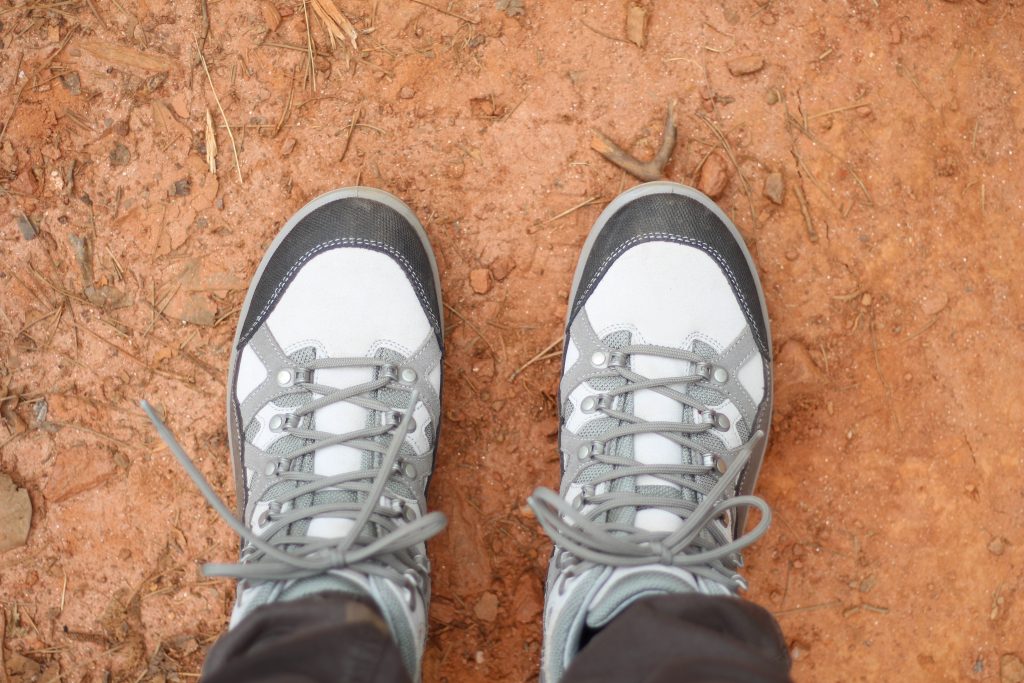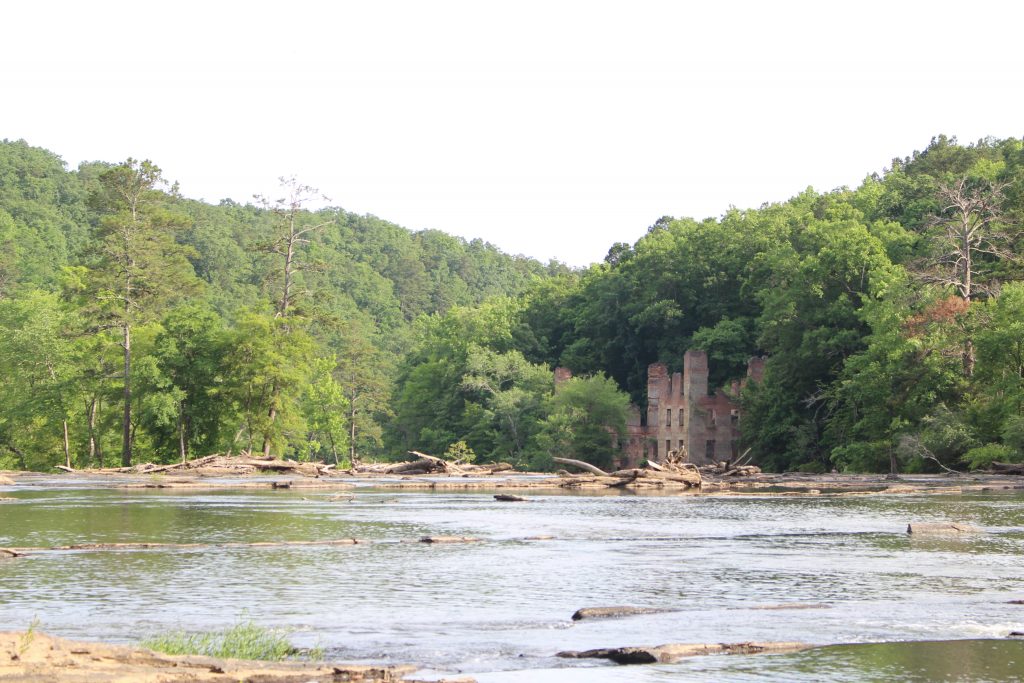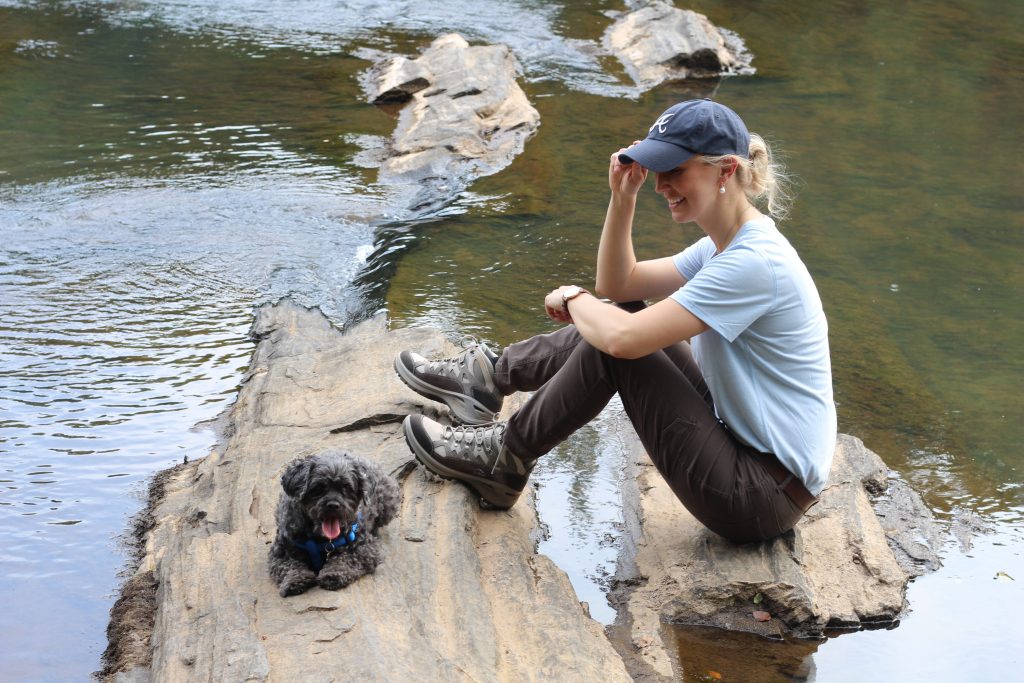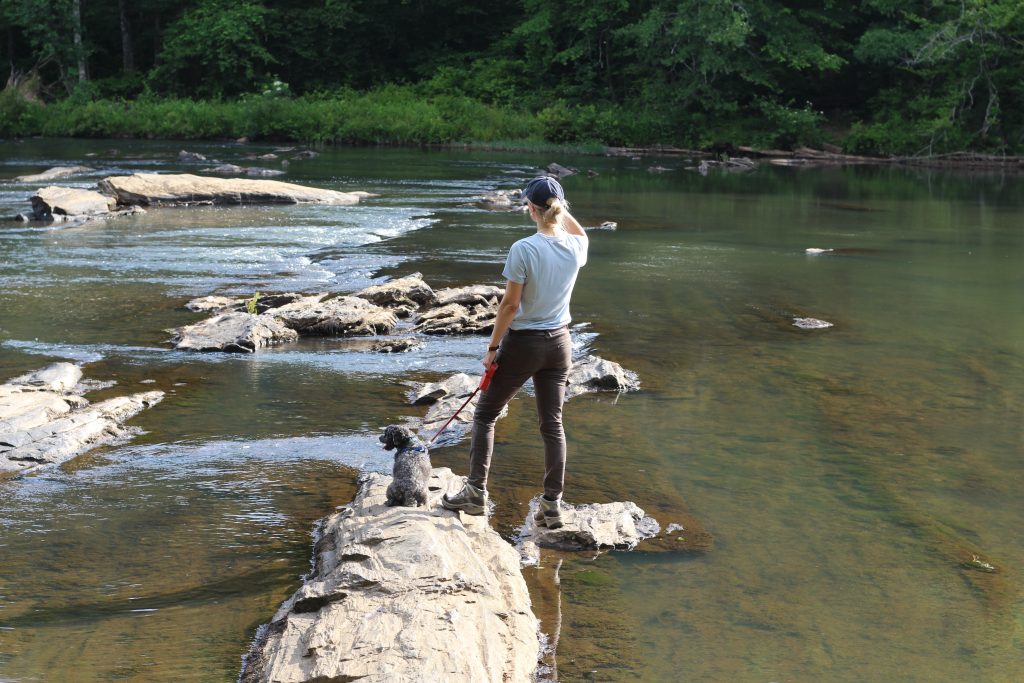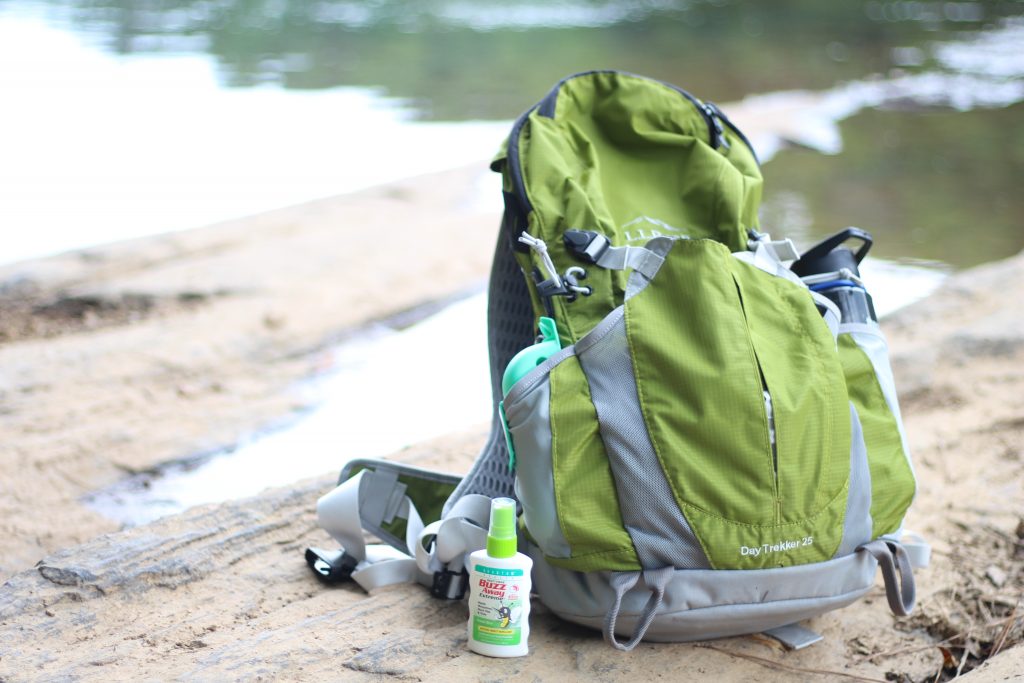 4. The Right Gear
After you've got your look nailed down, set your sights on the right gear.  Beyond clothing and shoes, you'll want to pack up any other essentials you might need for the day hike.
We both used the versatile Day Trekker 25 Pack with Boa backpacks from L.L. Bean to carry our supplies.  I used the small/medium size in Beechnut and the hubby used the medium/large size in Mineral Gray.  Although our packs were slightly different sizes, they fit each of us perfectly and allowed us easy access to our water, snacks, camera, dog treats, and other goodies we brought along.
Of course if you're outside, you'll want to protect yourself from getting eaten alive by the bugs… so we used a natural insect repellent care of Buzz Away Extreme.
Other items you might want to consider pending how long your trek will be: first aid kit, utility knife, flash light, solar charger, hand sanitizer, etc.
Whatever you take with you though… definitely follow the Leave No Trace philosophy which encourages responsible outdoor activities with minimal impact! 🙂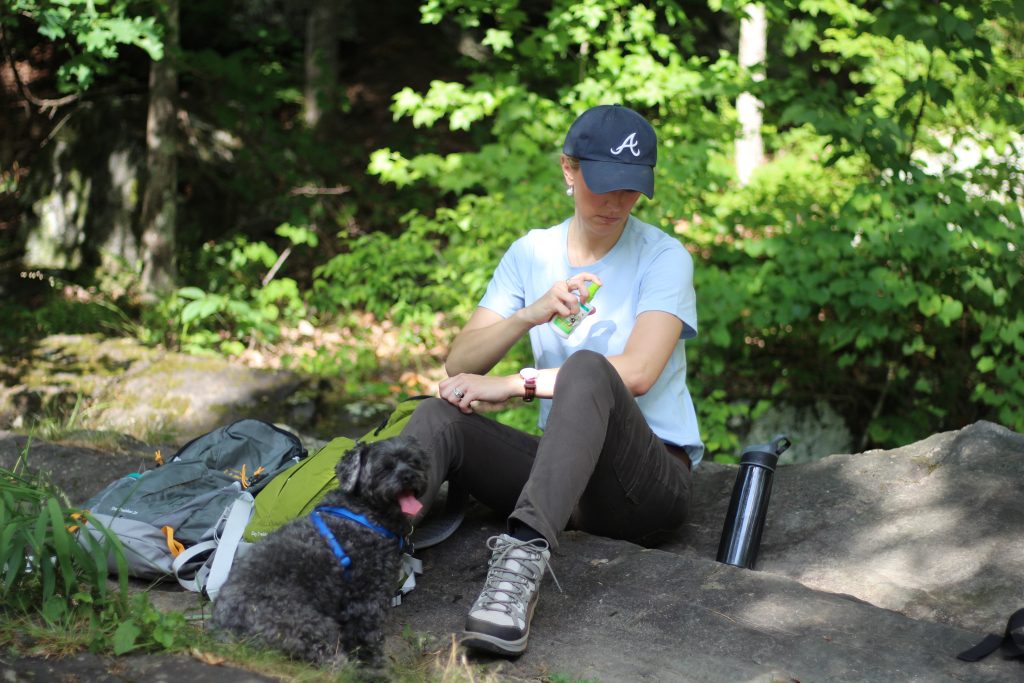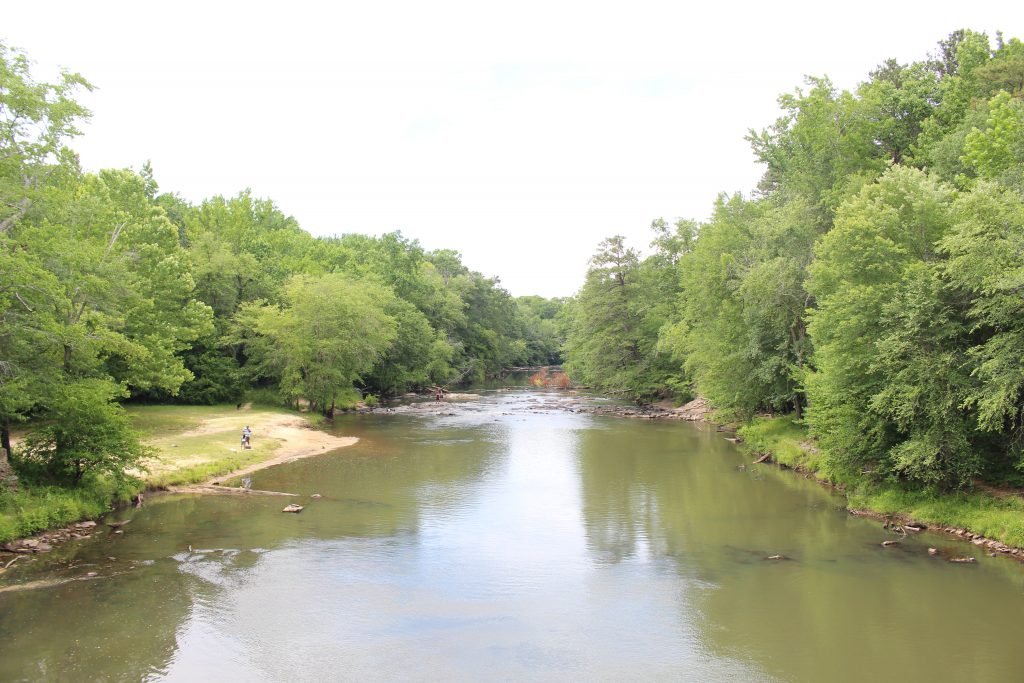 5. The Company
Decide whether or not you want to take a solo-trek or plan a group outing.
Of course if you plan to go with others, make sure everyone in the party is up for an adventure both mentally & physically!  And if you're going solo, make sure you let someone know your plan for the day hike and how to get in contact with you.  While it may not seem like a big deal, you'll want to take the proper precautions to keep yourself safe out there alone.
Of course, if you're bringing a four legged friend to join you, don't forget to do your research and make sure that your trail is pet friendly!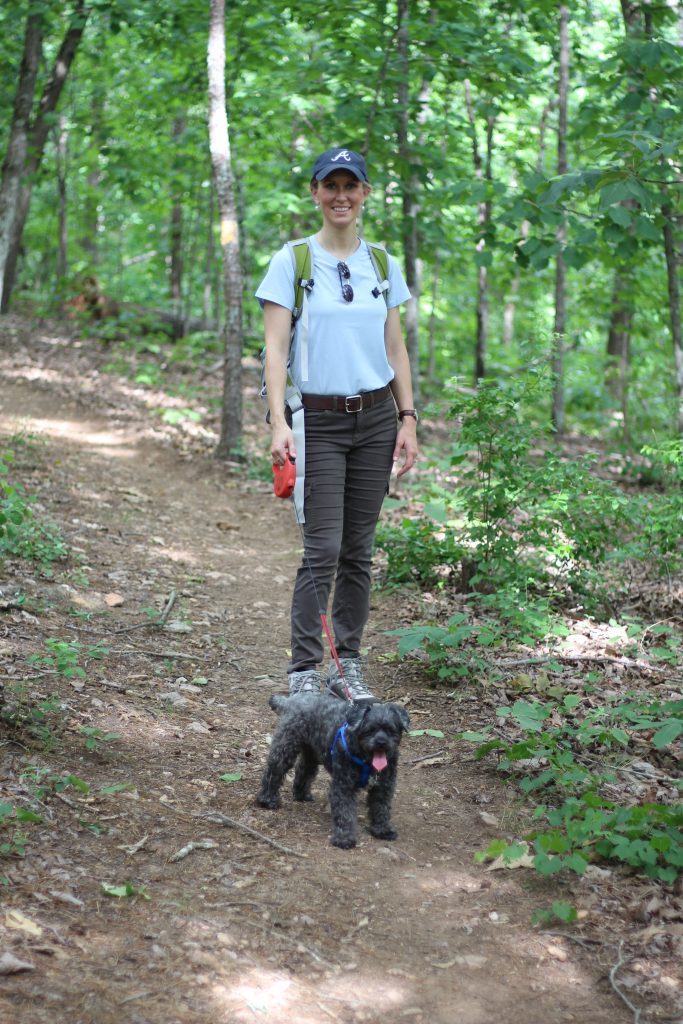 Hopefully these 5 tips will help empower you to feel like you don't have to be an expert to enjoy a day in nature.  Big thanks to L.L.Bean  for sending us everything to review and outfitting our trip and Buzz Away Extreme for keeping us insect free!
With many local, state, and national parks so close and accessible these days, it's incredibly easy to find a fun place to take a day hike and explore the great outdoors!   So cheers to your next adventure – and be sure to let me know your favorite places to explore in the comments below!