Food, Drink, & Merriment at The Creek Club at I'On:
Now that we've shared some of our wedding photo teasers with our Charleston vendor list, our prep and pre-ceremony photos, and the photographs that Lauren took for us at the actual ceremony… I've got the final pics of all the fun we had eating, drinking, dancing, and more at the reception.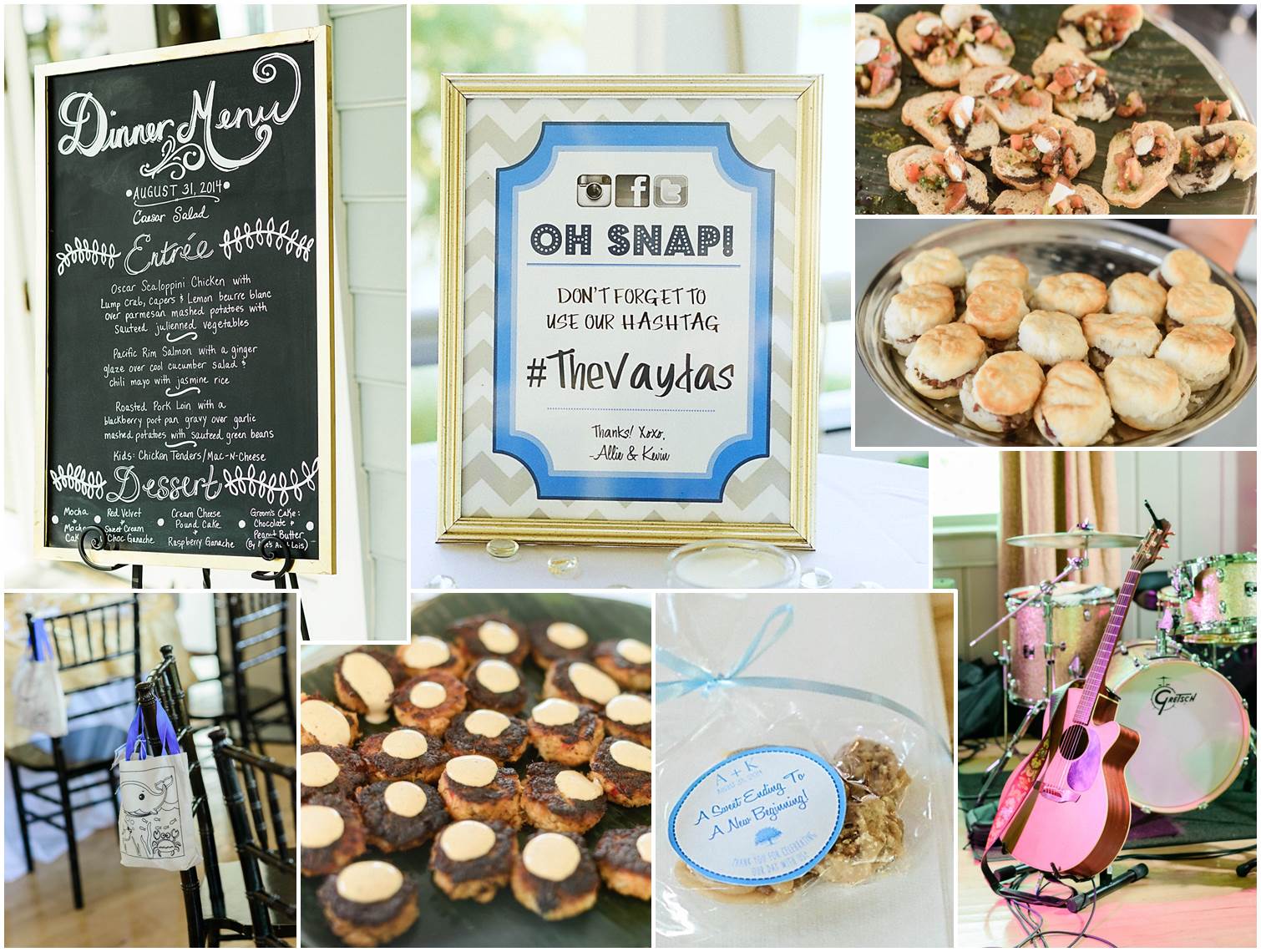 You can see how we made the wedding chalkboard signs here, and I'll be sharing more about the kids activity bags we put together and left on the chairs as well as the delicious pralines that my Aunt Lois was gracious enough to make for all the guests!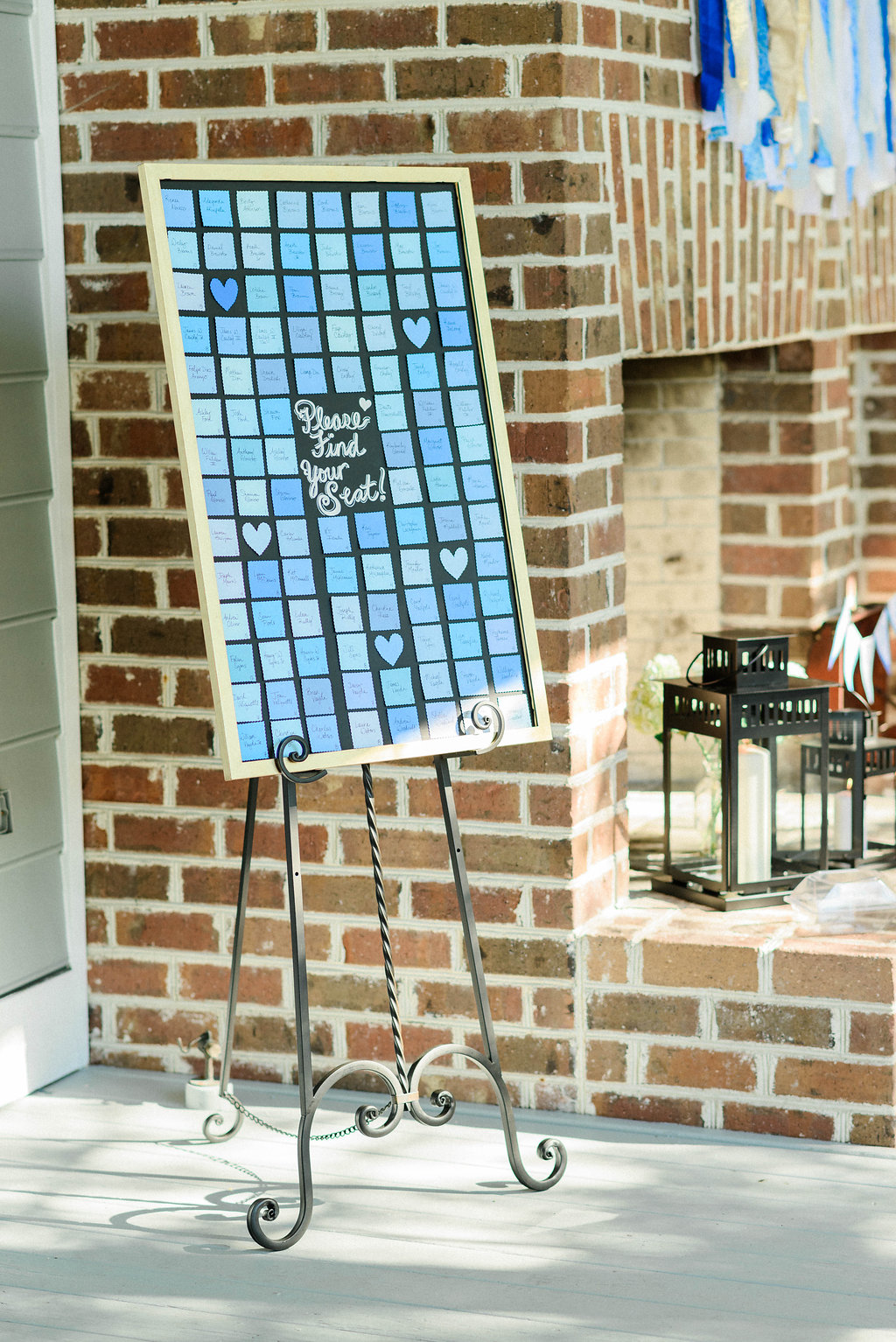 This was the DIY seating chart that we used paint chips from The Home Depot to create an ombre effect over the DIY Chalkboard we made for our low country wedding.
This was the perfectly superb chocolate peanut butter Grooms cake that my Aunt Lois made for Kevin… complete with ninja turtles for Kevin's favorite childhood cartoons standing guard.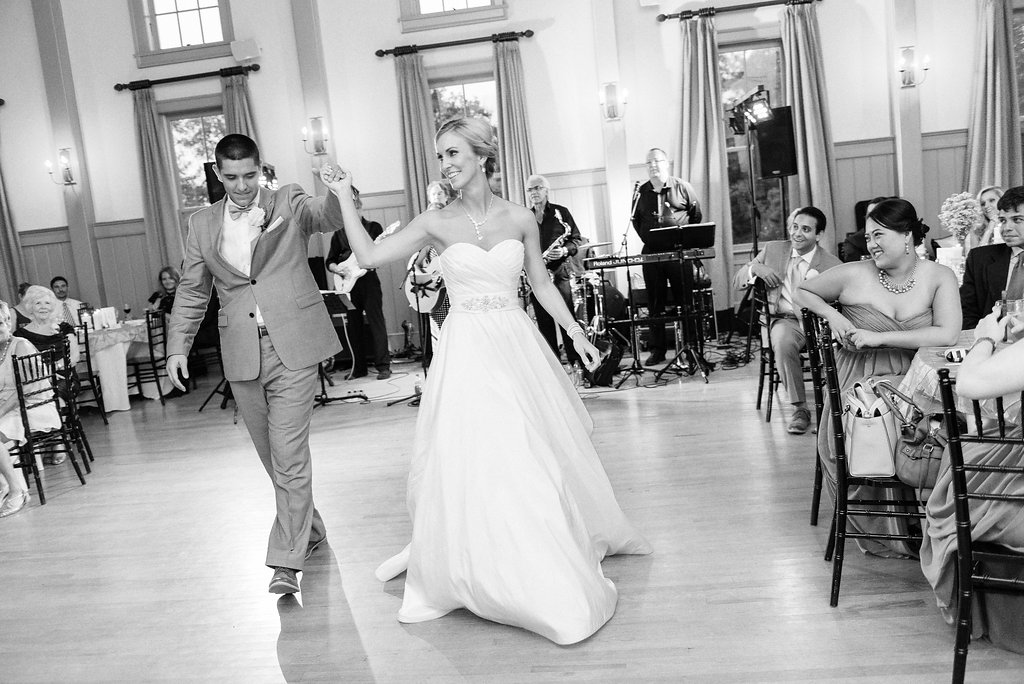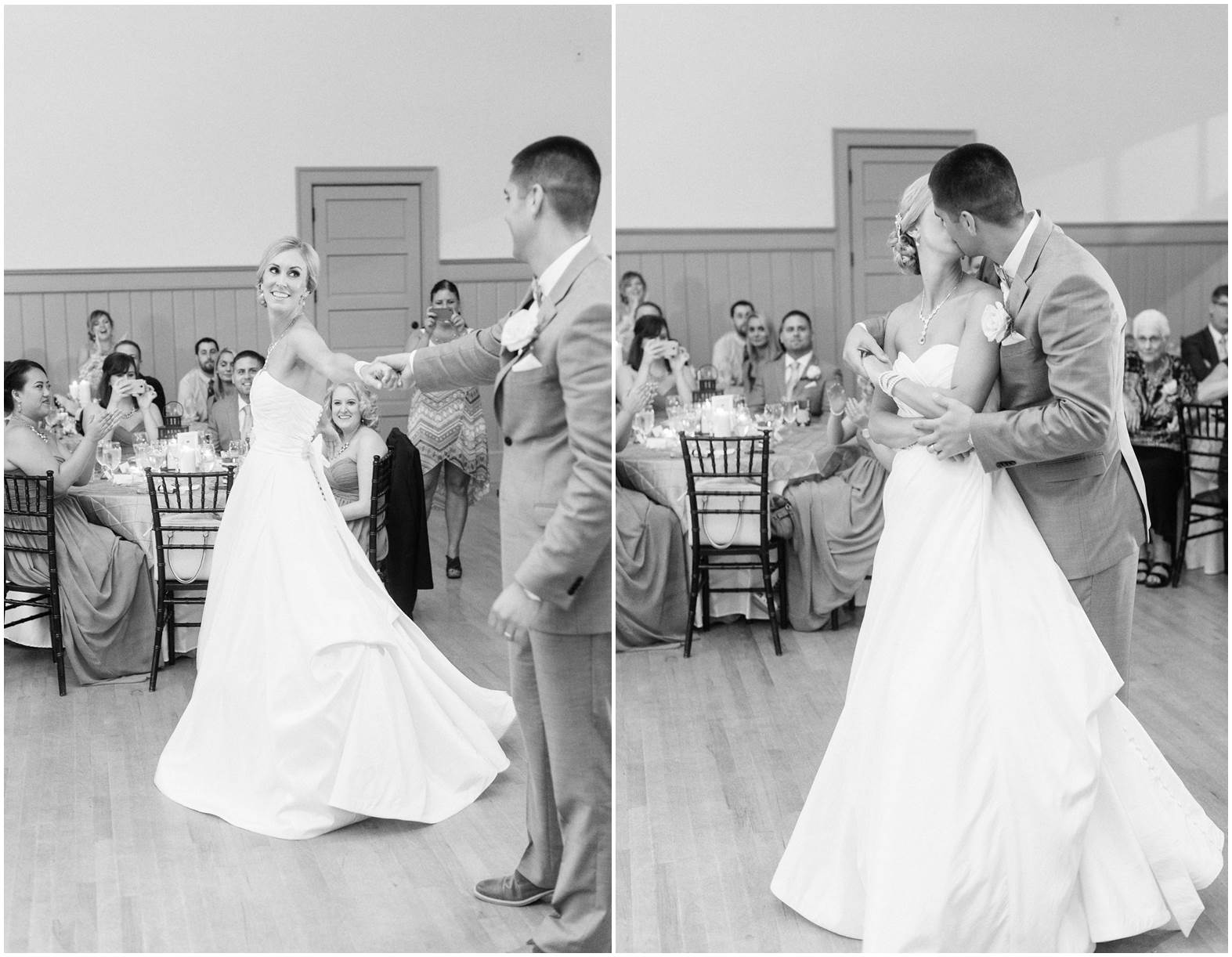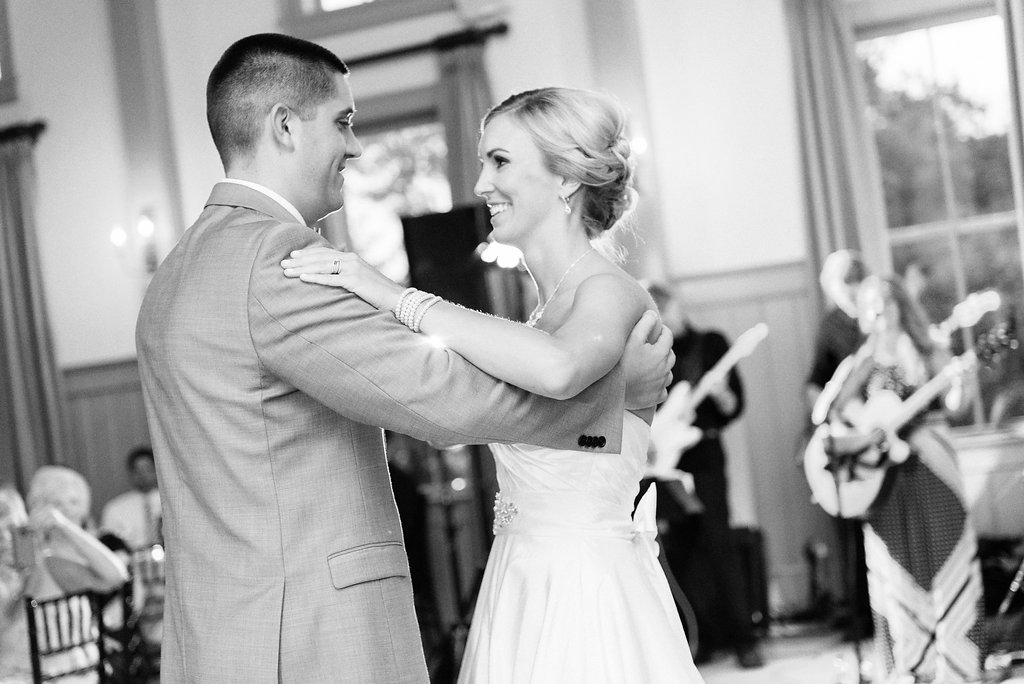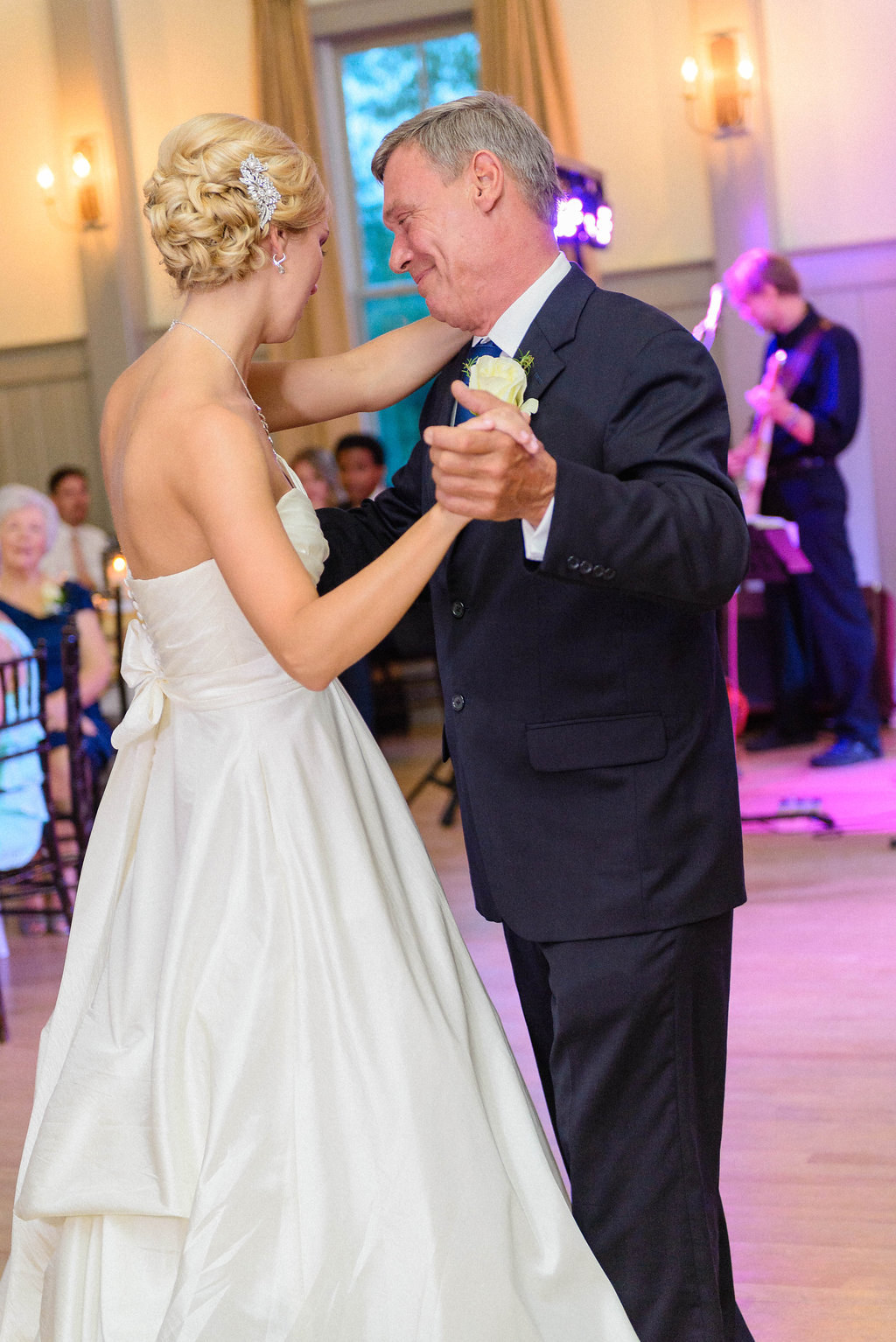 I ended up getting a little choked up when dancing to "Landslide" with my daddy for our father daughter dance.  That's why those "crying face" photos are a bit smaller in the mashup below 😉  It was definitely a special moment that really made this day that much more unforgettable.
And of course Kevin's mother son dance with his mom (my new mother-in-law!), Joan. They had such a great time dancing to "Simple Man" and their happiness just shined in all of their photos together.
The custom corn-hole game boards were a wedding gift that we absolutely loved! They really created a little extra fun for guests who wanted a break from dancing (and for a groom who's a little too competitive for his own good!)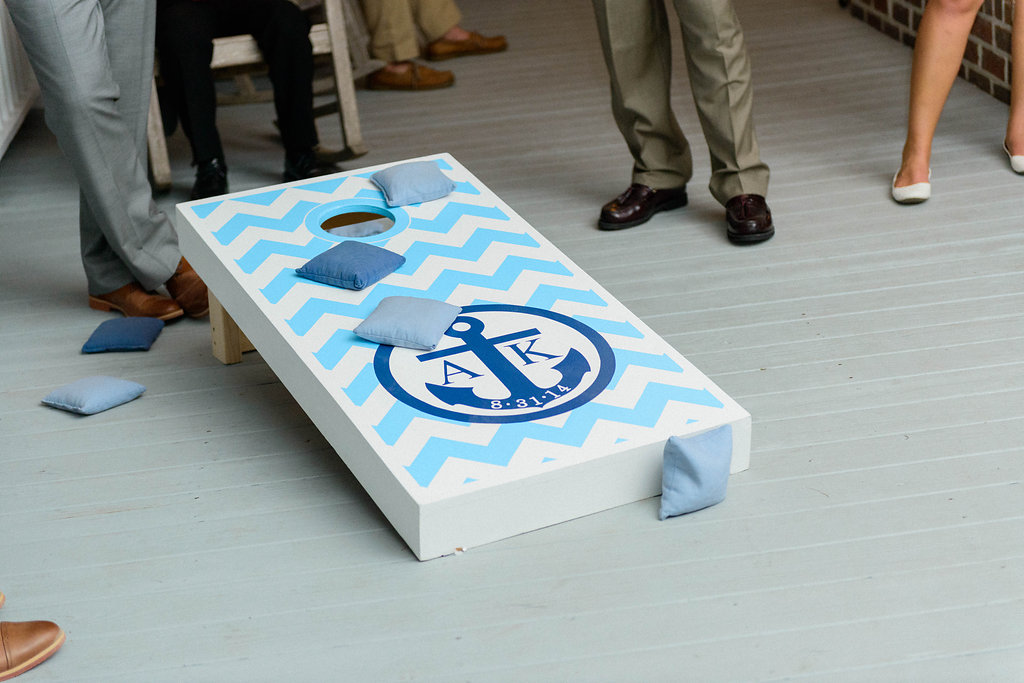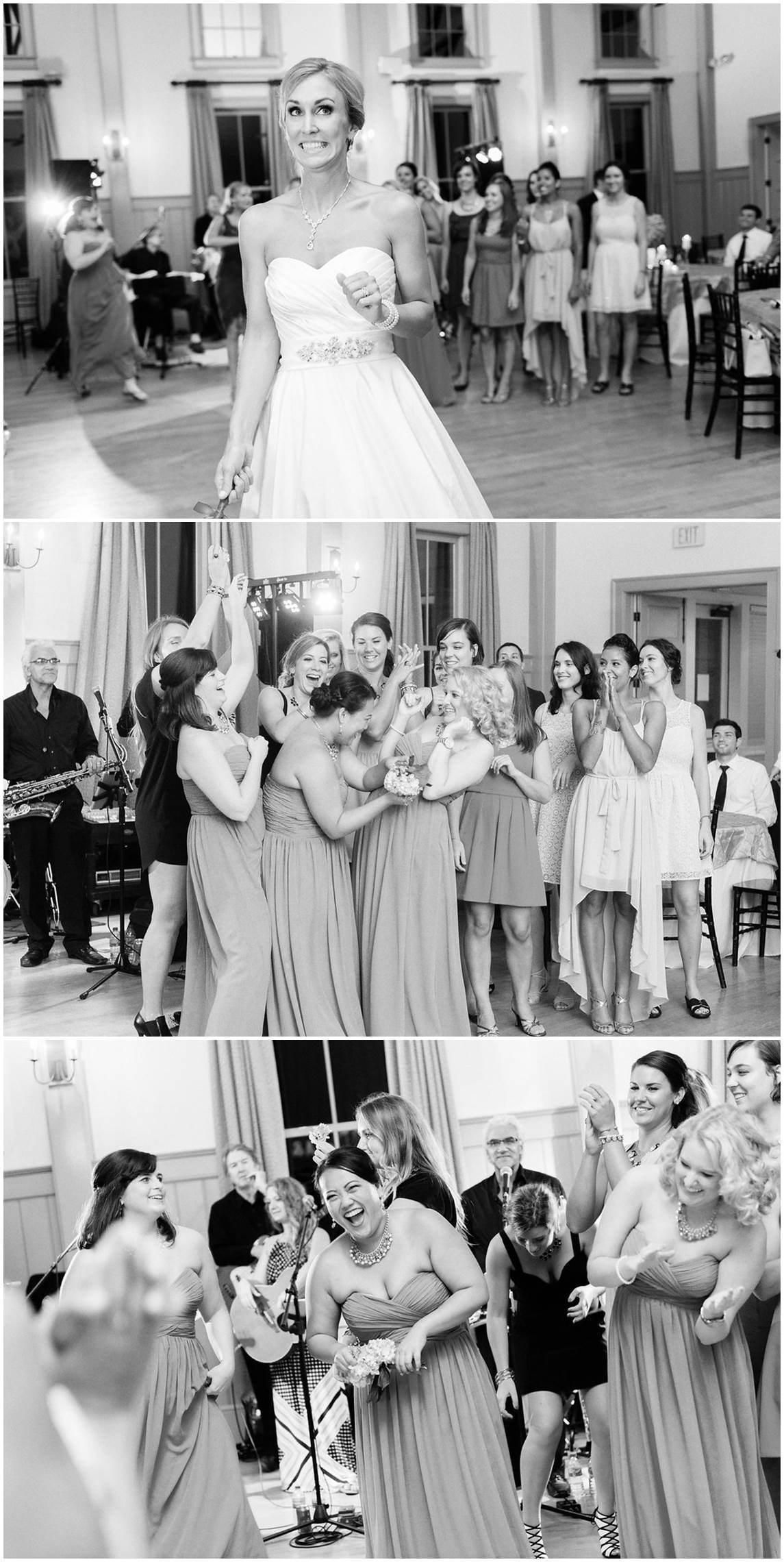 Instead of doing the traditional garter toss for the guys, we decided that I would hike a football for Kevin to toss.  All the guys seemed to like it!
I'll share the template I made for the Sparkler sendoff sign above… so don't forget to check back soon!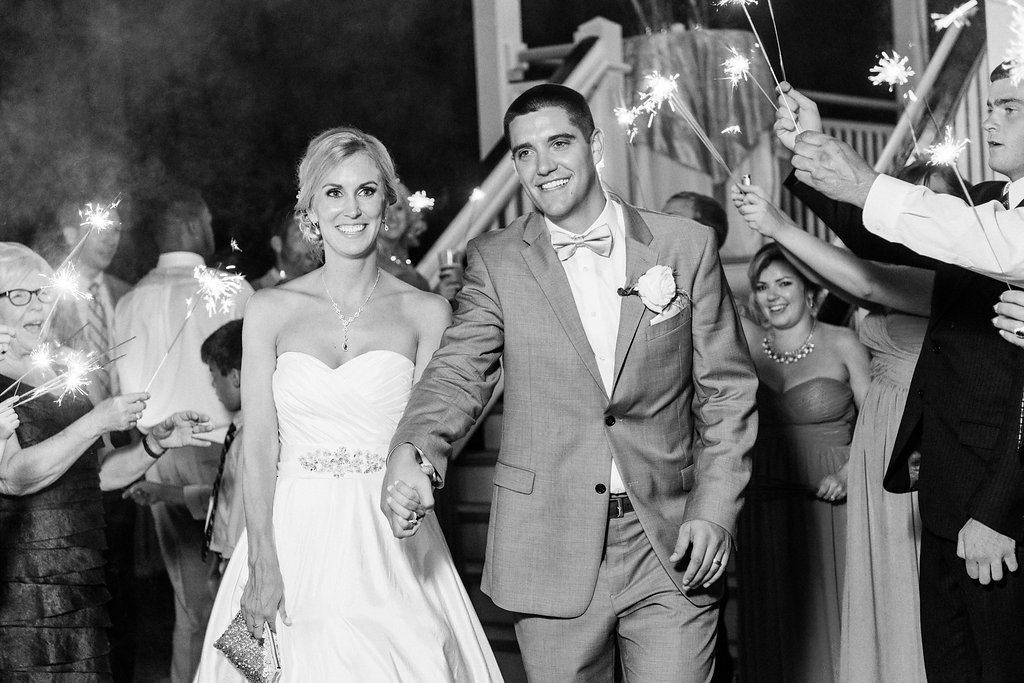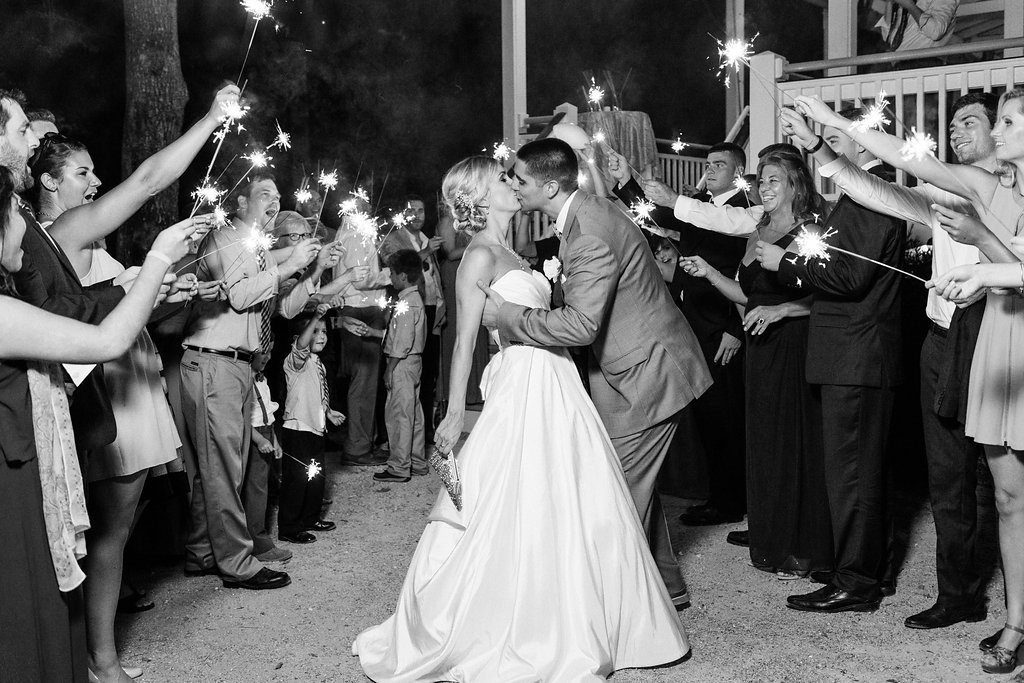 Since that's all the main photos I have from our wedding, I hope you enjoyed seeing all the fun times and DIY decorations that we added for that special touch.  We couldn't have asked for a more perfect day filled with so much love and surrounded by all our wonderful and loving family and friends.  I hope if you're planning your special day, you have as much fun and love in the air as we did.  Feel free to comment with any questions on details of our wedding – I'll do my best to answer them!
More from our wedding 🙂