Switchin' Up That Crust!
I feel like we're on a roll after posting our Easy Baked Zucchini Fries recipe, so I had to share this homemade zucchini pizza recipe with you too!  To be honest, it was Kevin's idea to try this – but because I absolutely love pizza, I was thrilled to try this somewhat healthier alternative recipe!
What You'll Need:
CRUST
3.5 cups shredded zucchini (strained)
3 eggs
1/3 cup all purpose flour (substitute with almond flour for a healthy alternative!)
1/4 cup Panko Break Crumbs
1/4 cup freshly shredded parmesan cheese
1/2 teaspoon salt
TOPPINGS
6 ounces of pizza sauce
12 ounces of freshly shredded mozzarella cheese
8 ounces of grilled chicken (seasoned to your choice)
4.5 ounce of Boar's Head Turkey pepperoni
A handful or two of fresh basil leaves
These toppings are really up to you… Combine any of your favorites to make sure your pizza is exactly what you like!  We threw in 1/4 chopped onion, 1/2 tomato, and finely chopped garlic – the options are obviously endless!
Thank goodness for our salad spinner!!
 Even after using the salad spinner, we compressed the shredded zucchini with a spoon against the sides of the salad spinner and even more water came out.  This was definitely more tedious that I would have thought just to get most of the water out of the zucchini for the homemade zucchini pizza crust…
 How To Make It:
Thoroughly strain the zucchini with a salad spinner and dab with dry paper towels to absorb excess moisture.  The dryer the shredded zucchini, the better.
In a large mixing bowl, combine CRUST ingredients and spread over the bottom of a large greased or non-stick pizza pan (we used my pizza baking stone) – or – use baking paper over a pan.
Bake at 475º F for 8 minutes and remove from the oven.  Reduce heat to 350º F.
Spread the pizza sauce across the crust first, and then add the remainder of the TOPPINGS EXCEPT for the basil.
Bake for 15 minutes and then remove from the oven.  Add basil and bake for an additional 5 minutes.
Let stand for 5 minutes – Slice with a pizza cutter – Serve & Enjoy!
Here's what the crust looked after its first round in the oven.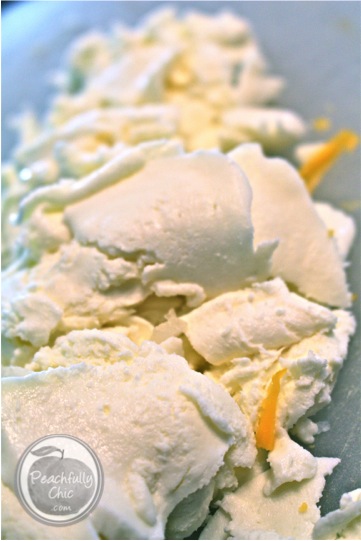 Yummy fresh mozzarella cheese… so delish!!!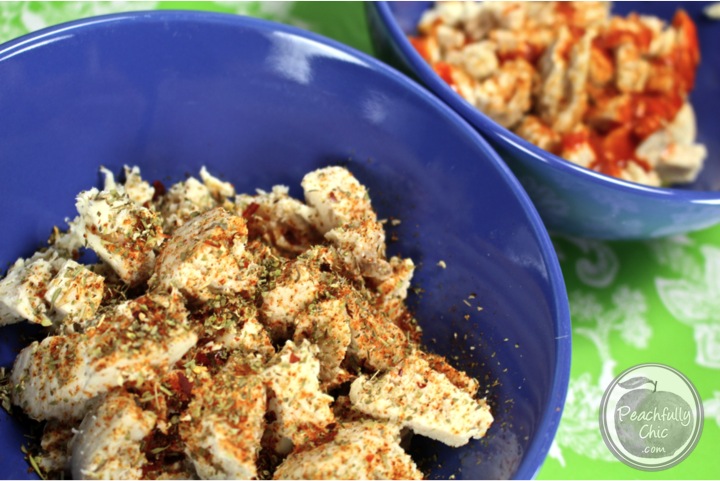 We switched up our toppings (probably used way too many) and used half seasoned oregano chicken and half spicy chicken.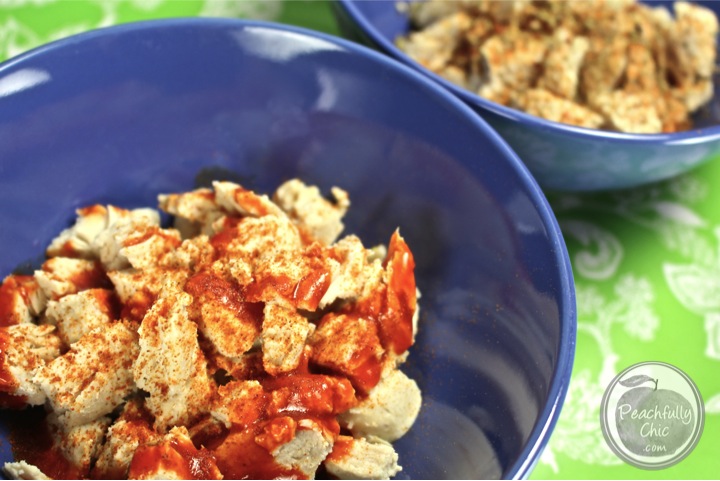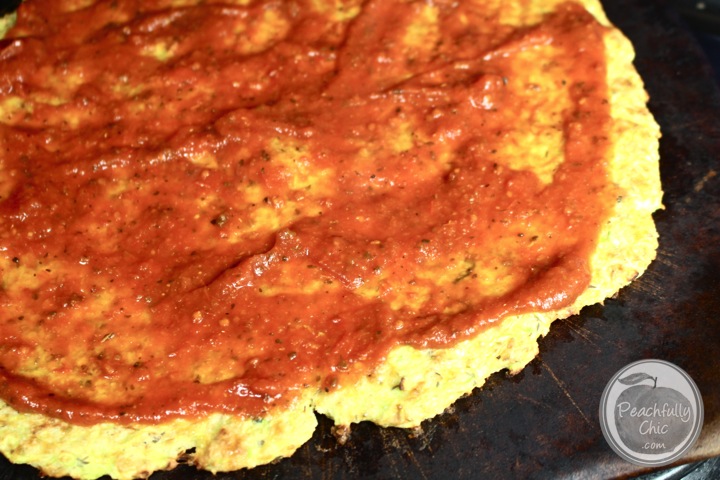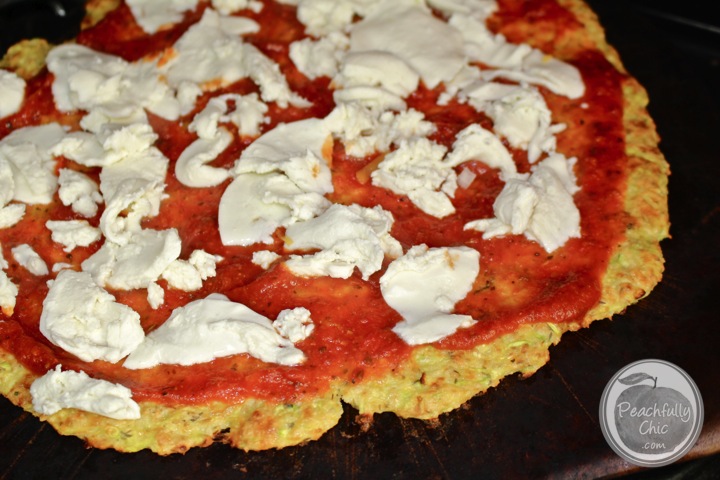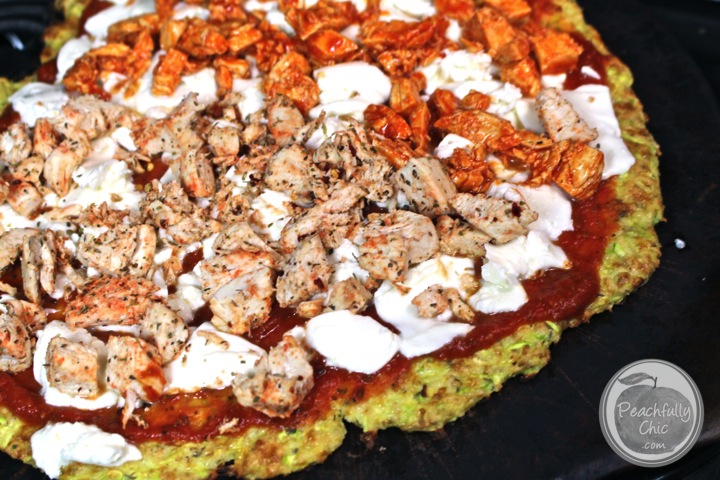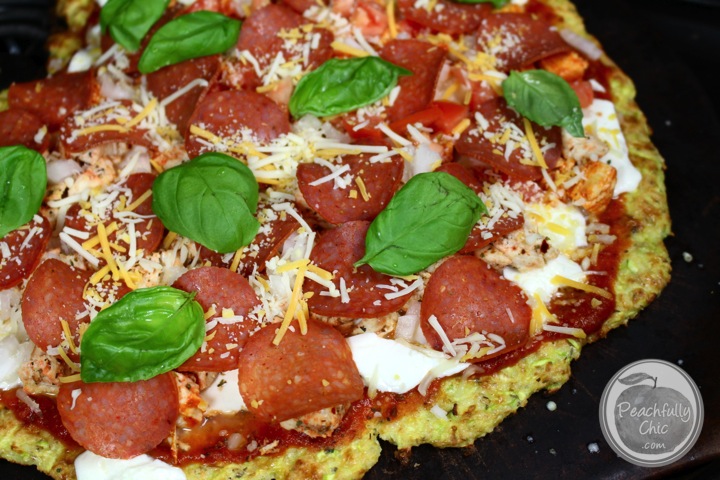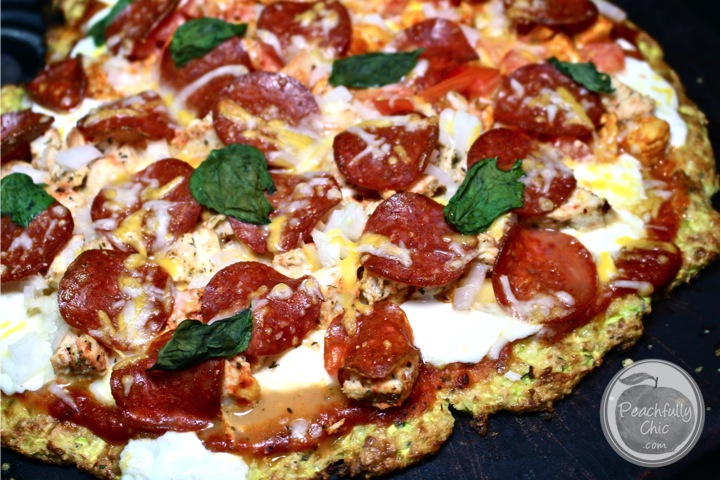 So that's a wrap!  This homemade zucchini pizza was definitely worth the little extra time it took to make, especially knowing it was fresh from our kitchen.
Do you have any other great zucchini based recipes?
Let me know what you think!