Reviving Your Damaged Hair:
Like all other women, as far back as I can remember, I've struggled with the constant pursuit to find the ultimate nourishing shampoo that would revive and repair my frizzy damaged hair.  I know the rules:
Don't use too much heat because it drys out and fries your hair,

Don't color your hair too often because that's too many harsh chemicals

Don't wash your hair everyday – it strips the scalp of natural oils that keep your hair soft and supple

Etc… etc…. etc…
But let's face it, I can't always abide by those guidelines.  Sometimes I just want a freshly highlighted clean head of hair that must be dried extensively (#longhairdontcare) followed by a good taming with a flat and/or curling iron.  
So, while we were living in NYC a couple of years ago, Kevin was working for The L'Oreal Group with full access to their company store (where not only did I fully utilize his monthly in-store stipend, but everything was at cost – eek!), and I started playing around with different products when I discovered Kiehl's Olive Fruit Oil Nourishing Shampoo and Conditioner.  I obviously tried a variety of products from the professional division with Kérastase, Pureology, and Matrix products, to the consumer division with off-the-shelf L'Oreal and Garnier products.  There were some great finds all around, but my favorite was Kiehl's Olive Fruit Oil Nourishing Shampoo and Conditioner.  Left my hair smelling great and feeling refreshed.  
Although I don't use this shampoo and conditioner everyday (it's a little expensive for that at $18 = 8.4 fluid ounce shampoo bottle, and $19 = 6.8 fluid ounce tube of conditioner), I do throw it into the mix after a long weekend in the sun, chemical processing, or after heavy abuse to my delicate locks with excessive heat styling.   Combine that with the Olive Fruit Oil Deeply Repairative Hair Pak ($25) masque for intense conditioning, and your hair will be thanking you!  The best part?  Combining avocado oils, fruit olive oils, and lemon extract – It's probably one of the BEST smelling products on the market… but that's just my opinion 😉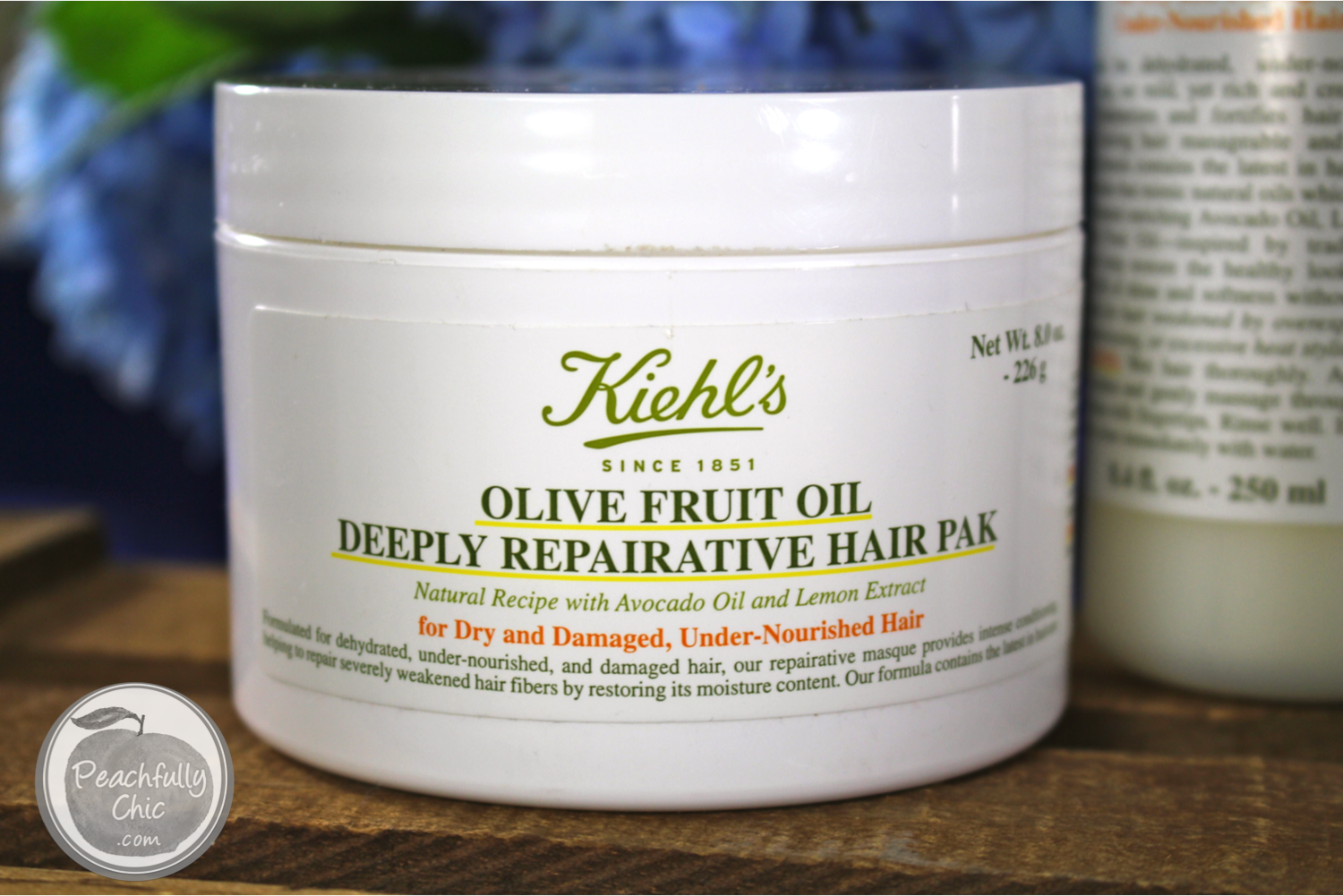 What are your favorite restorative shampoos and conditioners?  Have you tried the Olive Fruit Oil combos or any other Kiehl's products – what are your thoughts?  Are there any products your thirsty locks can't live without that I just have to try???  Share with me and let me know!