The History of Anniversary Traditions:
Having just celebrated my first anniversary with the hubby, I recently started to wonder about the history of traditional anniversary gifts and why exactly "Paper" was the first year… instead of something a bit more fabulous like Diamonds 😉
I really didn't care too much about knowing the traditional anniversary gifts until I was married last year.  Having divorced parents, it's not exactly something that was really ever anything that came up in our house and it's not like I really sought out the knowledge.
So as our first anniversary approached this year, I wanted to find out a little more about the back story on traditional anniversary gifts, and this is what I found, "Prior to 1937, only the 1st, 5th, 10th, 15th, 20th, 25th, 50th, and 75th anniversary had a material associated with it. In 1937, the American National Retail Jeweler Association issued a more comprehensive list, which associated a material for each anniversary year up to the 20th and then each fifth year after that up to the 75th, with the exception of the 65th."  Source: Cookie Lee, Wedding Anniversaries: from paper to diamond, page 61
Here's the list according to Hallmark:
| | | |
| --- | --- | --- |
| Anniversary | Traditional | Modern |
| 1st | Paper | Clocks |
| 2nd | Cotton | China |
| 3rd | Leather | Crystal/Glass |
| 4th | Fruit/Flowers | Appliances |
| 5th | Wood | Silverware |
| 6th | Candy/Iron | Wood |
| 7th | Wool/Copper | Desk Sets |
| 8th | Pottery/Bronze | Linens/Lace |
| 9th | Willow/Pottery | Leather |
| 10th | Tin/Aluminum | Diamond Jewelry |
| 11th | Steel | Fashion Jewelry |
| 12th | Silk/Linen | Pearls |
| 13th | Lace | Textile Furs |
| 14th | Animals* | Gold Jewelry |
| 15th | Crystal | Watches |
| 20th | China | Platinum |
| 25th | Silver | Silver |
| 30th | Pearl | Diamond |
| 35th | Coral | Jade |
| 40th | Ruby | Ruby |
| 45th | Sapphire | Sapphire |
| 50th | Gold | Gold |
| 60th | Diamond | Diamond |
* Historically, the traditional 14th anniversary gift was ivory, but endangered elephant populations make this an unethical choice.[line]
So back to the history of this grand gift giving tradition…
While there are a few theories floating around out there, the main idea that seems to keep popping up is that assigning a material gift to each anniversary started during the Victorian era in the United Kingdom during the 1800s.  Apparently those people really liked to celebrate all things domestic and threw around gift giving just for fun.  This makes me feel like I would have fit in perfectly.  I love any excuse for a good party or gift giving occasion!
I like the "modern" take on the traditional material list above, but when I started thinking about the actual gifts I might want to exchange for my first anniversary, I kept being drawn to fashionable/jewelry type gifts. The only problem is, it's hard for the hubby nor I to find time to actually haul our butts over to a store these days just to browse.  So what's a girl to do when she wants to drop a few hints to the hubby?
In today's modern world filled with iPhones, tablets, laptops and other technology that keep you on the go faster and easier, it's no surprise to me that you can find many online services that take the hassle out of hussling over to the closest brick and mortar store for your shopping needs.   Custom designed diamond jewelry is included in that category thankfully… and I thought that would be a really unique way to celebrate a first year anniversary << Instead of boring paper >>.
So while Kevin already gifted me an amazingly generous and stylish anniversary gift of beautiful Christian Louboutin Decollete Patent Leather Pumps (Eeeek!!!), I thought it might be fun to also share some of my favorite custom jewelry designs from online that would complement this new addition to my closet. #LoubitonWorld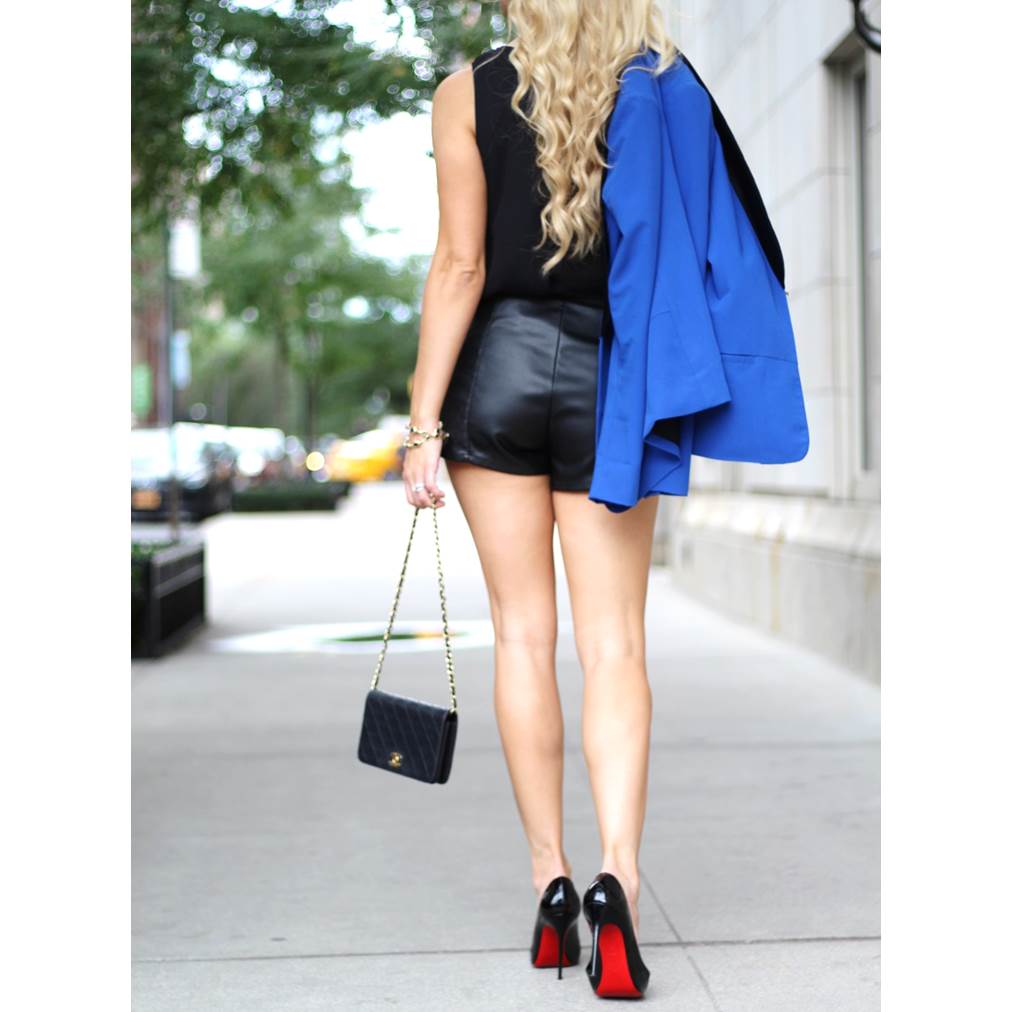 This is where Anjolee comes in… They actually provide hand crafted, custom jewelry including earrings, necklaces, bridal pieces, rings, diamond pendants, and more.  Having the option to customize a piece of jewelry from an ecommerce site like Anjolee is great because it's almost the same type of options you would find in person, and actually sometimes more detailed!
These are a few of my picks from their site… but the customization goes so much further that:
Earrings: Ravishing Cushion Cut Diamond Studs
Necklace: Day to Night Diamond Drop Pendant
Ring: Double Row Diamond Halo Ring
Bracelet: Wavy Hood Link Diamond Tennis Bracelet
—–
I love the history of anniversary gifts and the fact that they date back to so long ago, but while I'm all about embracing traditions most of the time… I don't mind switching things up a little to make sure they fit your style.  Especially if it means sprucing up the actual gift for something a bit more stylish.   After all, who said you can make your own traditions?
What are your thoughts?  Would you break from tradition or do you find something special in following the guidelines?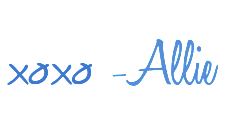 Note:  While components of this article have been sponsored, all thoughts and opinions are my own.  Find out more about the disclaimer for Peachfully Chic here.