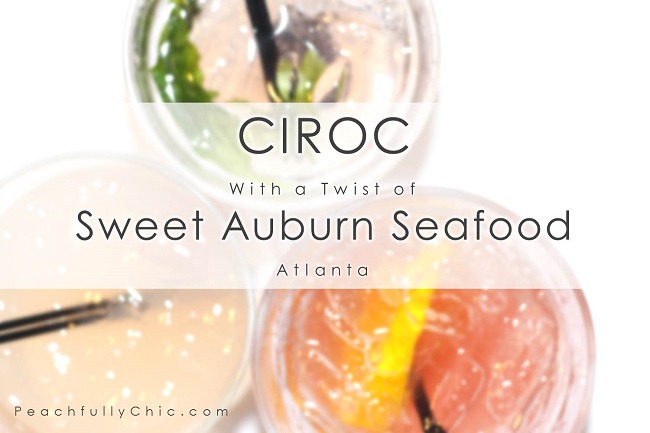 Cocktails on Tap:
Enjoying a delicious meal goes beyond just eating good food; it means actually tasting the flavors, soaking in the environment, and best of all… sipping on smooth cocktails.
Two weeks ago, I was graciously invited to attend a Ciroc Summer Lunch Series hosted by Ashley The Brand and Eating with Erica at Sweet Auburn Seafood in Atlanta.
Although it was a bit rainy, we all arrived excited to see each other and find out what delicious food and cocktail combinations were lined up for us to discover at the brunch.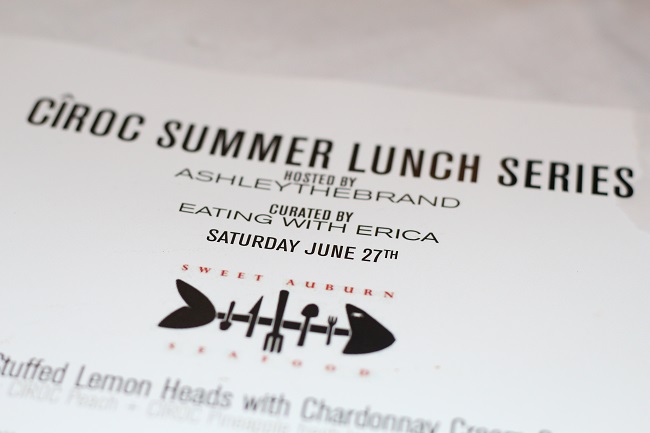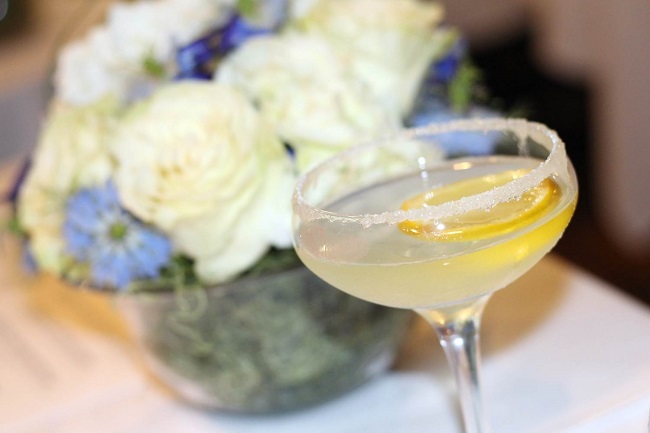 We started with a light Ciroc Breeze (Ciroc Peach + Ciroc Pineapple, Fresh lemon, and topped with grapefruit juice) paired with our first course of Crab Stuffed Lemon Heads With Chardonnay Cream Sauce.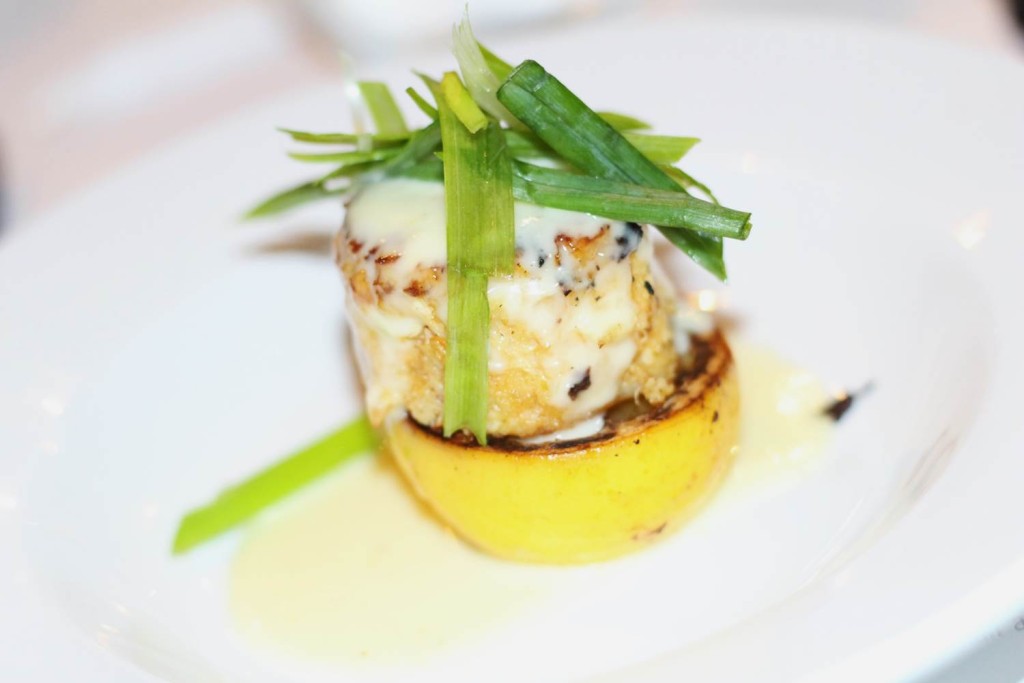 Next we tried a Pineapple Upside Down Cake cocktail paired with our second course of Petite Filet Mignon with Wild Herb Demi Glaze.  Talk about melt in your mouth.  Wow.
Chef Sammy Davis at Sweet Auburn Seafood Restaurant totally outdid himself on such a savory bite with the Petite Filet Mignon.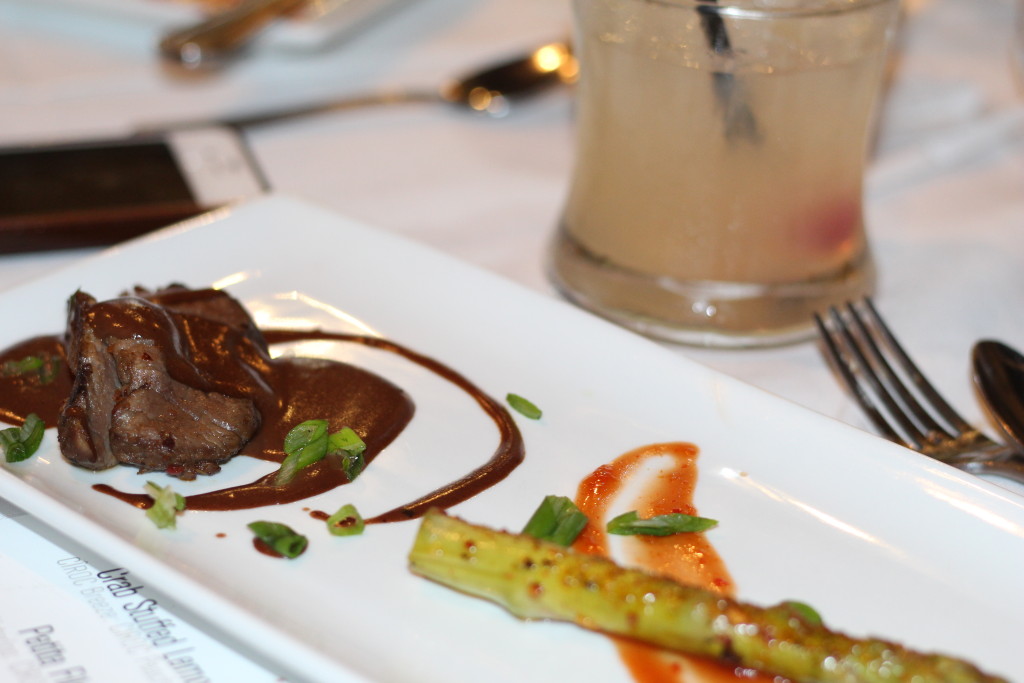 Following the Pineapple Upside Down Cake cocktail, we tasted hints of watermelon, pineapple, and basil in the Waterloo cocktail.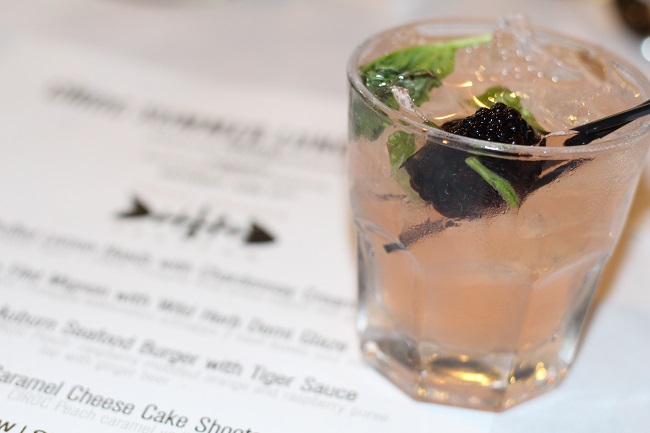 Our last savory bite was a Mini Sweet Auburn Seafood Burger with Tiger Sauce paired with a Peach Old Fashioned.
You can bet your taste-buds will be thanking you when the peach, raspberry, orange, and ginger flavors collide in a muddled Peach Old Fashion cocktail like the one we had.
Not only are events like this Ciroc Summer Lunch delicious, but as I mentioned, the experience goes beyond that when catching up with old friends and meeting new ones… it was so great catching up with Peachtree Roadies, Toto's and everyone else.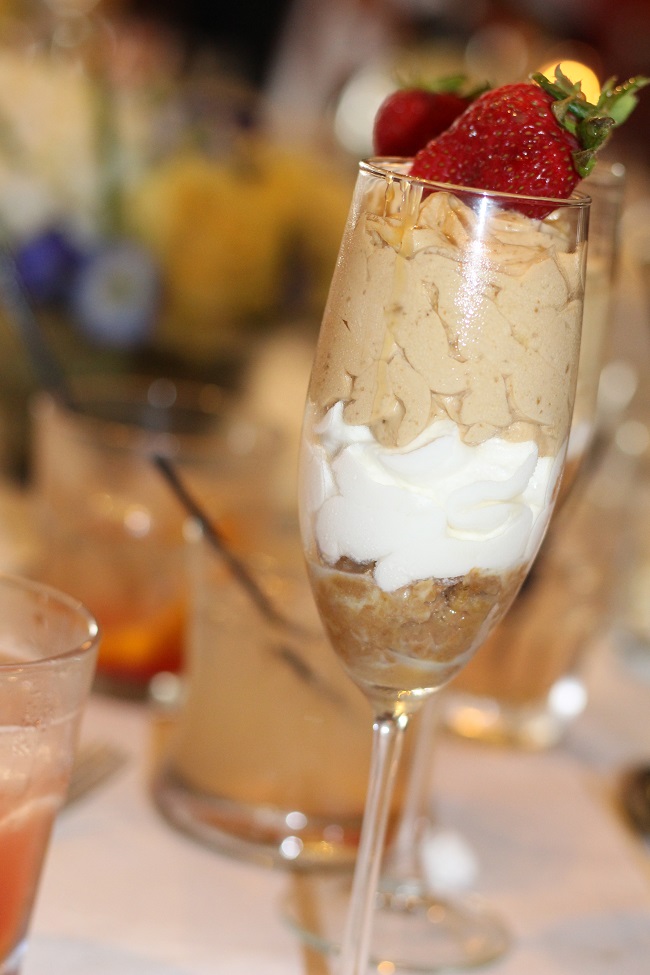 We wrapped up our time together over a tasty and decadant Sea Salt Caramel Cheese Cake Shoot (try saying that 5x fast!), paired with a Peach Dream Creme (Ciroc Peach Caramel and vodka half and half).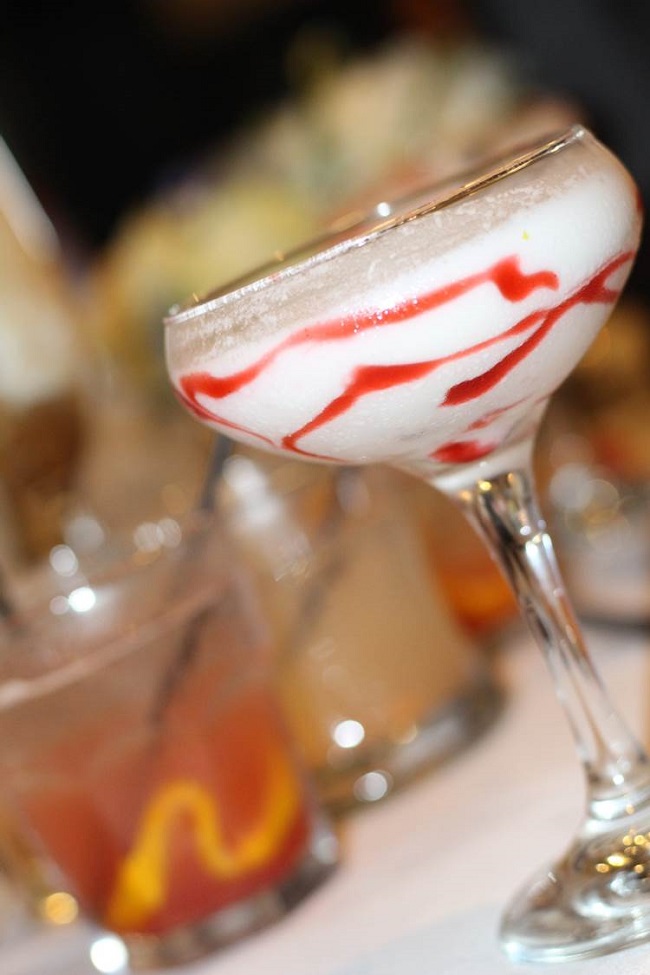 The unique thing about Ciroc Ultra-Premium Vodka is that because it's made from fine French grapes unlike most vodkas that are made from grain, it's actually gluten-free with a distinctly fresh and smooth taste.
Because I absolutely loved all of the Ciroc brunch cocktails we sipped on throughout the brunch, I wanted to make sure you could easily replicate some of them for your next party!
I've included three of the recipes below for your pinning-ease:
Naturally I had a grab a quick photo with some of my favorites (L-R: Kale Me Kelly, Eating with Erica, and Ashley The Brand).  Thanks again for hosting us Ashley & Erica!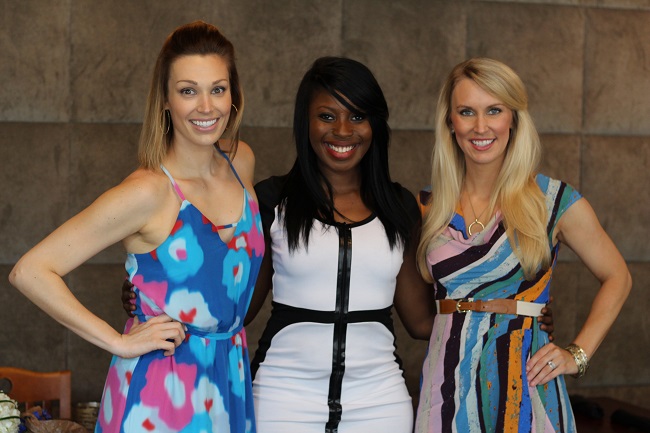 After everyone had enjoyed the many libations provided by Ciroc, and the incredible bites straight out the Sweet Auburn Seafood kitchen, we were all stuffed to the brim!
So if you're looking for a good time and some great food, I recommend checking out Sweet Auburn Seafood in Atlanta.
And even if you're not in Atlanta, you can (responsibly) enjoy delicious cocktails with Ciroc Vodka using some of the recipes I included above, or exploring their website for more concoctions.  You can also follow along with @Ciroc on Twitter, Facebook, Pinterest, and Instagram or see any of the other tags from this Chic Ciroc Brunch with #CirocSummer.
I hope you enjoy the Ciroc vodka recipes I shared above…
So since I'm a vodka kind of girl at heart, let me know what other must-try vodka cocktails I need to get into by sharing it in the comments below!