Celebrate the Season…
Although we are quickly approaching Christmas, I had to share the fabulous Friendsgiving dinner that I was invited to celebrate by my dear friend & food blogger Erica of Eating With Erica.  We gathered together with a group of 22 girls, to catch up on all the best girl talk and camaraderie as we dined at American Cut in Buckhead.
I've known Erica for almost two years now and she is definitely the life of the party wherever she goes.  So when I was invited to join her for her second annual Friendsgiving, I couldn't wait to celebrate the season with a delicious dinner and fantastic friends.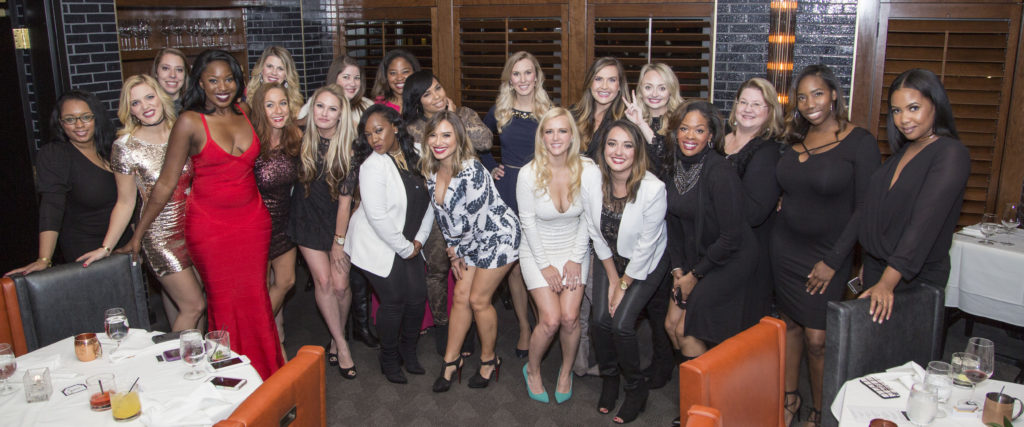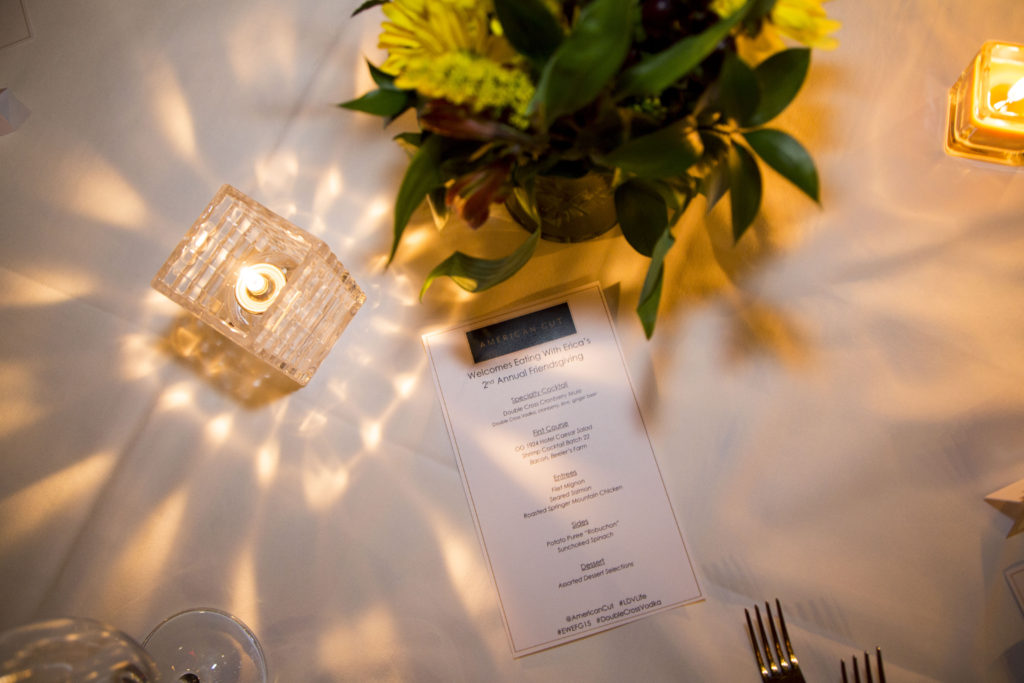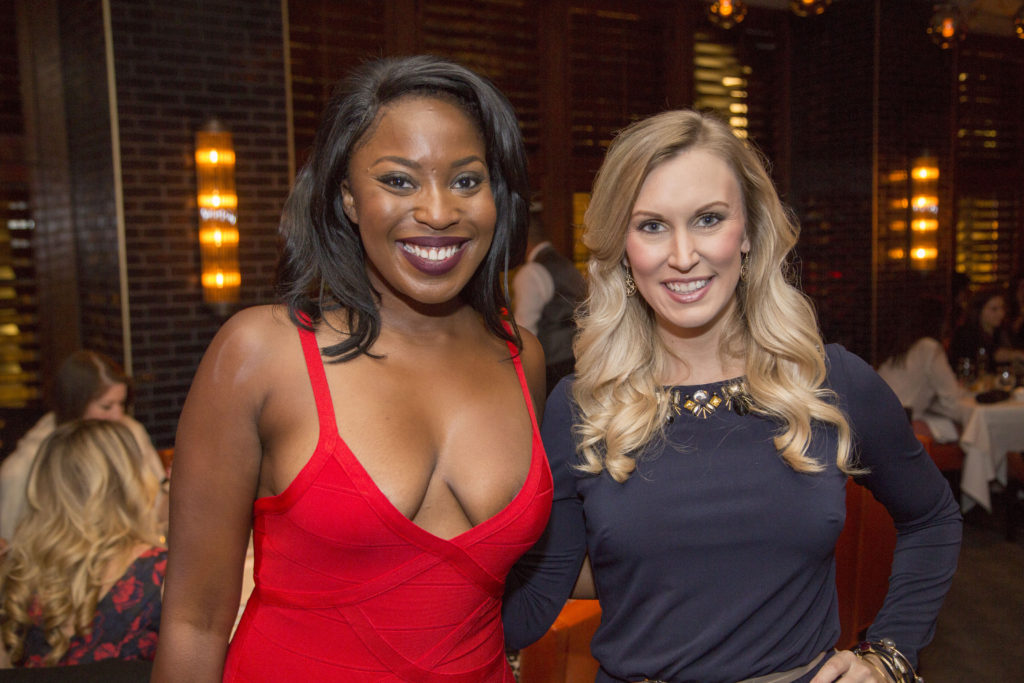 In addition to great company, Erica served up a delightful menu with some of the best food and drinks we could ask for!  Double Cross Vodka  delivered tasty and refreshing spirits throughout the night.  I do love my vodka… and Double Cross Vodka was a great sponsor for such a fun and festive night.  Those mixed drinks were nothing short of entertainment in a glass! 😉  I'm already thinking about new recipes that I can whip up with Double Cross this holiday season.
I love when hosts throw in a little variety into the typical dinner party mix.  So when Erica suggested that we go around the table and share what friendship means to each of us, it was so lovely to hear everyone open up.
I personally feel that true friends are the ones who we can be real with, who are there for you, that you don't have to sugarcoat things, that expectations don't cloud reality and we can remember that while everyone has their own opinions, that at the end of the day friends are the family that we get to choose.
What does friendship mean to you?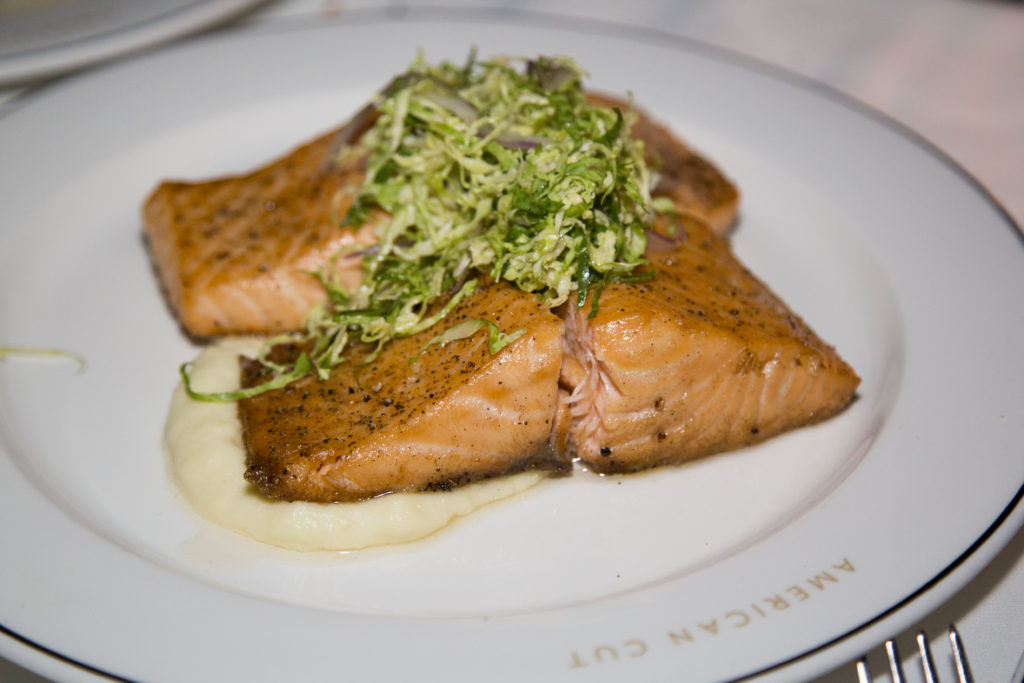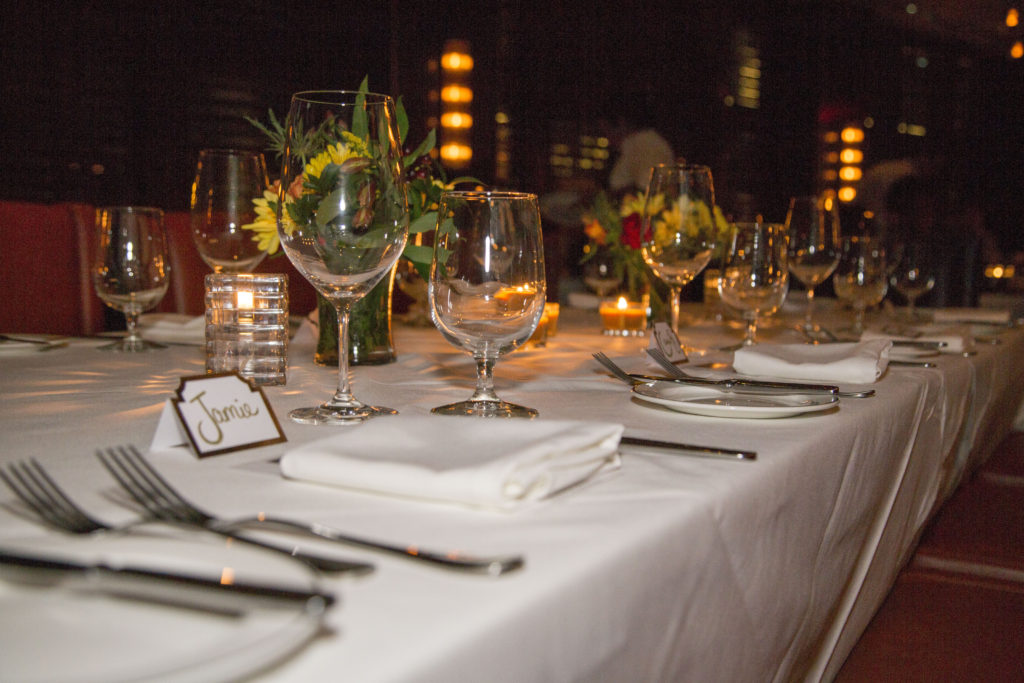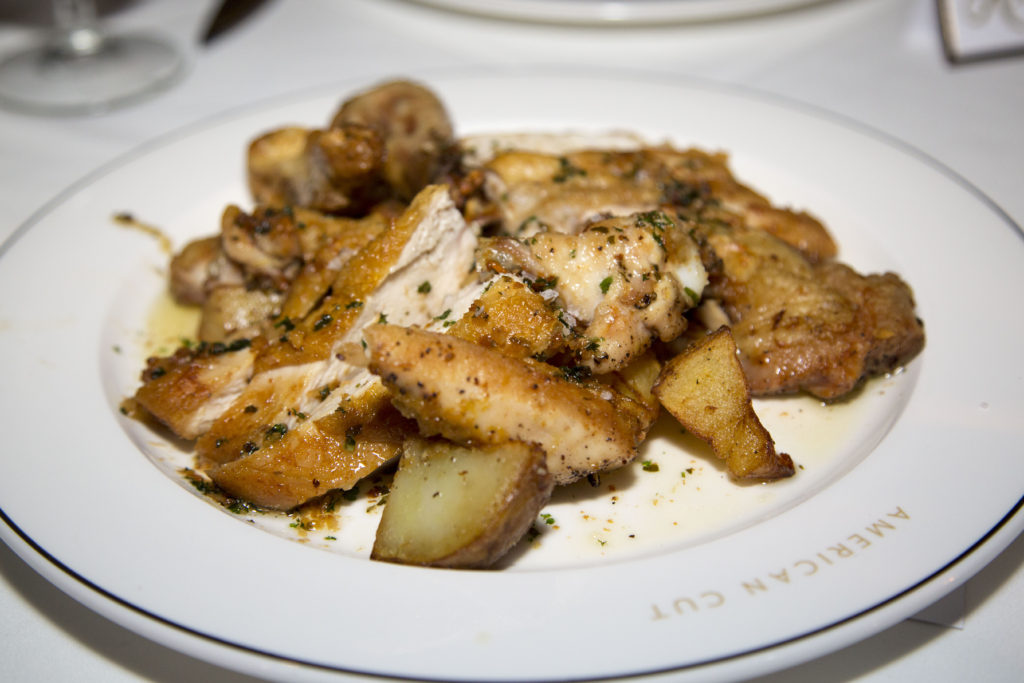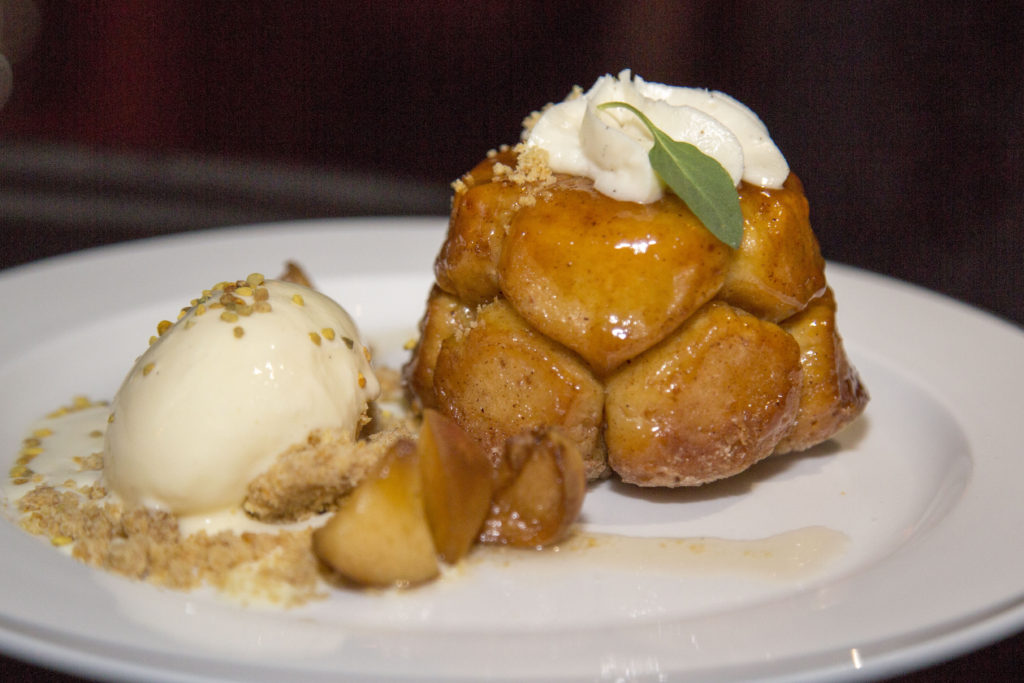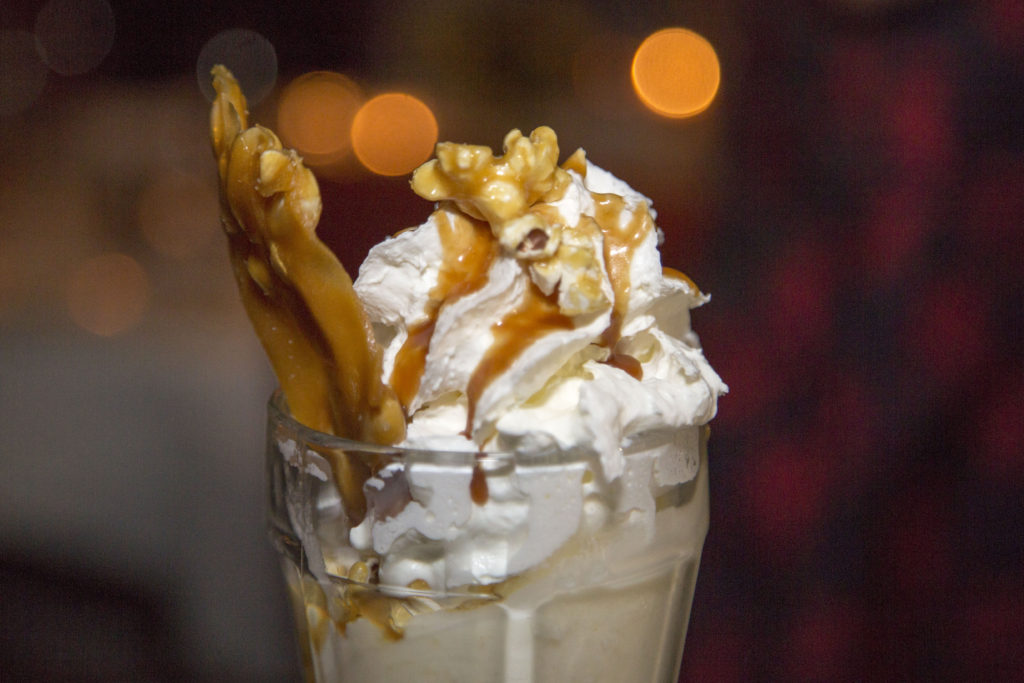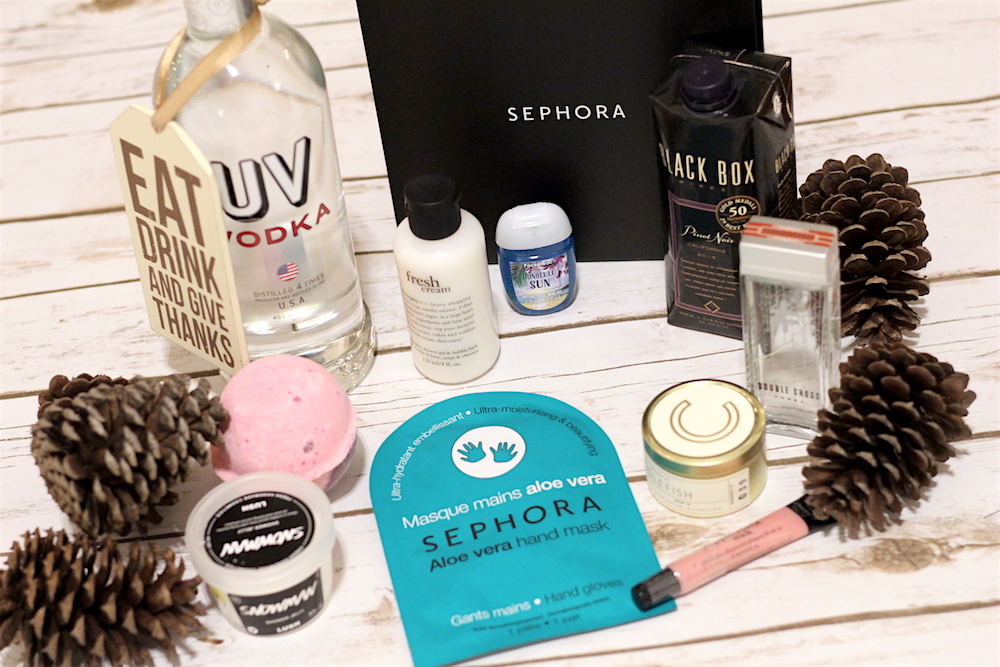 After enjoying such a lovely night out with the girls, we kept a little of the magic going and got to take a bit of the party home with us in a fabulous swag bag featuring some fantastic sponsors.
The theme was "Things to get you through the holidays" and this swag hit the nail on the head.  Sephora gifted everyone a box of beauty products perfect for pampering ourselves, Lush provided bath products that smelled heavenly, UV Vodka had our spirits merry, Candlefish gifted a wonderful scented candle, and Blackbox Wine & Double Cross Vodka kept the party going with mini options perfect for a night cap!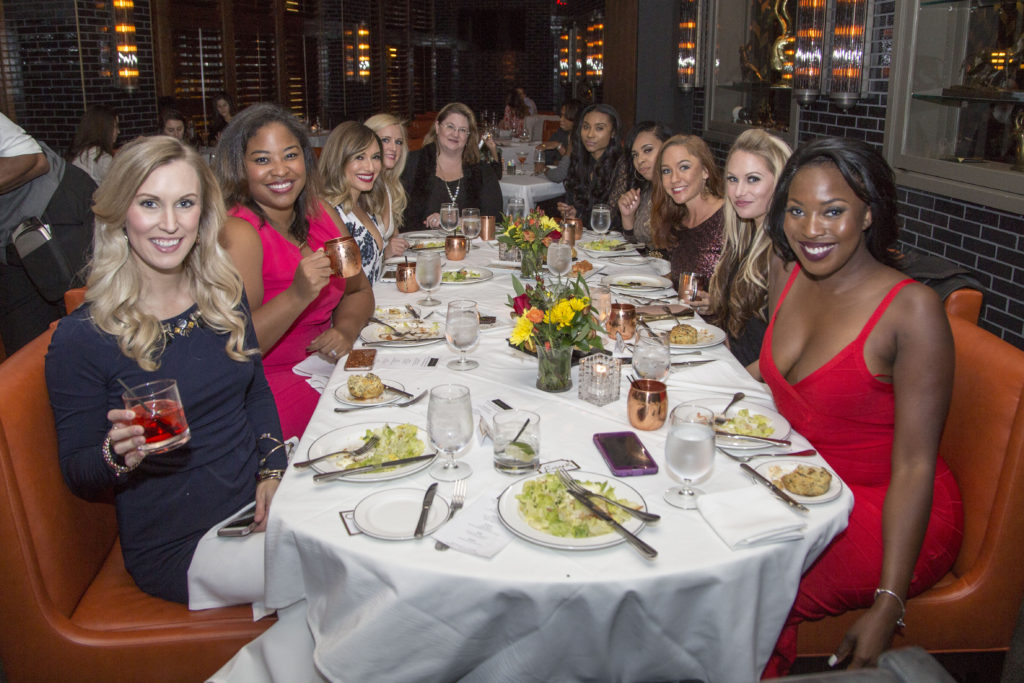 A quick shout out to some of my favorite Atlanta bloggers who joined the festivities: Erica from A Taste of Our City, Cynthia from Darling Down South, Milla from Happily Eating, Lauren from Pretty Southern and of course our host, Eating with Erica.  Not to mention a huge thanks for all the incredible photos by Jamie King.
As you gather near to your friends and family this holiday season, don't forget how special that time is and remember those things that you are grateful for.  Cheers y'all!