Introducing the new #GirlTalkSeries…
I've been a busy bee lately working on a very special collaboration with Kale Me Kelly and Eating With Erica to curate #GIRLTALKSERIES.
After many late night wine-inspired brainstorming sessions over our #girlboss habits and a few dozen neon colored post-its, we created #GIRLTALKSERIES because we truly felt the best way to learn is from networking with other phenomenal ladypreneurs 😉 and sharing that information in a creative community of strong women who can be real cheerleaders for each other!  We wanted to create an atmosphere where we can all grow together while covering topics that matter most to you, and so our inspiration beared fruit to this new #GIRLTALKSERIES created with you in mind!  And while this event was an in person experience, be on the look out for more events and digital initiatives in the future, and take a look into our event recap and photos below!
What happens at Corso…
 Well it doesn't exactly stay there since I'm giving you the full rundown of how our event rolled out.  But we wanted to create an intimate experience for women to learn something interesting, so we rounded up Lynn Lilly of Craft Box Girls to be the inagural speaker for the first #GIRLTALKSERIES event.  We partnered up with Corso Coffee and hosted 20 ladypreneurs for a fabulous night of coffe, wine, networking, and tasty bites.  And it wasn't exclusively for bloggers… we had marketing experts, social media gurus, and start-ups all who were eager to hear Lynn's insider knowledge on how to best grow their brand.
Eating With Erica, Kale Me Kelly, and myself
With every special event, a great look is essential.  So when it came time to plan our first #GIRLTALKSERIES, it was only natural that we partnered with Corso Coffee's Buckhead Atlanta neighbor, luxury Italian brand, Etro.  Let's just say that pairing a killer pair of heels with these gorgeous form fitting Etro dresses, set this trio on #girlboss point.
To set the stage as guests started rolling in, Corso featured delectible bites and a variety of rich wines and full flavored coffees that immediately brought everyone into a relaxed and friendly state of mind that seemed to whisper, "Sip and Sit… and stay a while."
 After everyone arrived and we all snuggled into the luxuious leather wrap around, we heard from LDV Hospitality (Corso's Parent Co.) about their fun new social media promotion for the new Dolce Italian Atlanta restaurant opening this fall.
So who's in for winning a night at The Gale South Beach & Dinner at Dolce Italian?
Just check out the details below….
After Lynn Lilly, the co-founder and CEO of Craft Box Girls, took the "stage" – we were all captivated by her engaging and upbeat personality.  She drew each guest into the conversation through questions that required self-reflection on what purpose your brand represents and how your passion ties into that.
Lynn challenged everyone to create an authentic mission statement that would be the sole driving force behind everything you do to build your brand.  She expanded on the traditional "What's your motivation?" question and asked everyone to dig deeper.
Although I work with Lynn through being a contributing DIY Editor for Craft Box Girls…. I'll be honest and tell you that everytime I hear Lynn speak, I learn something new, and this event was no different!
Lynn also announced that Craft Box Girls is officially launching a new Lifestyle Bloggers Society for do it yourself types, party planning, food, entertaining, wedding, general lifestyle and creative fashion bloggers.  If you fall into a similar category and want to connect further with like-minded ladies, you can apply through this link and connect on Facebook too!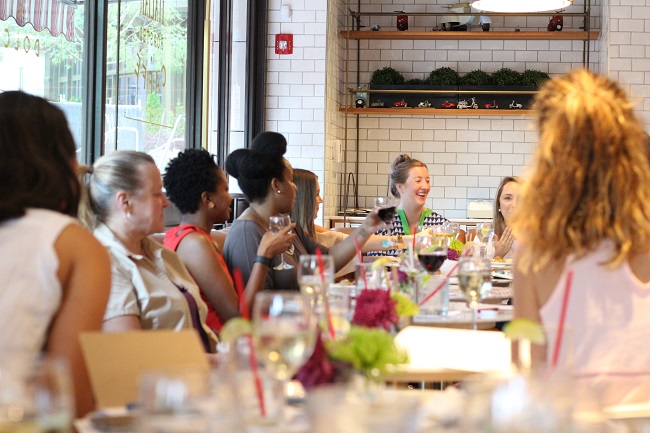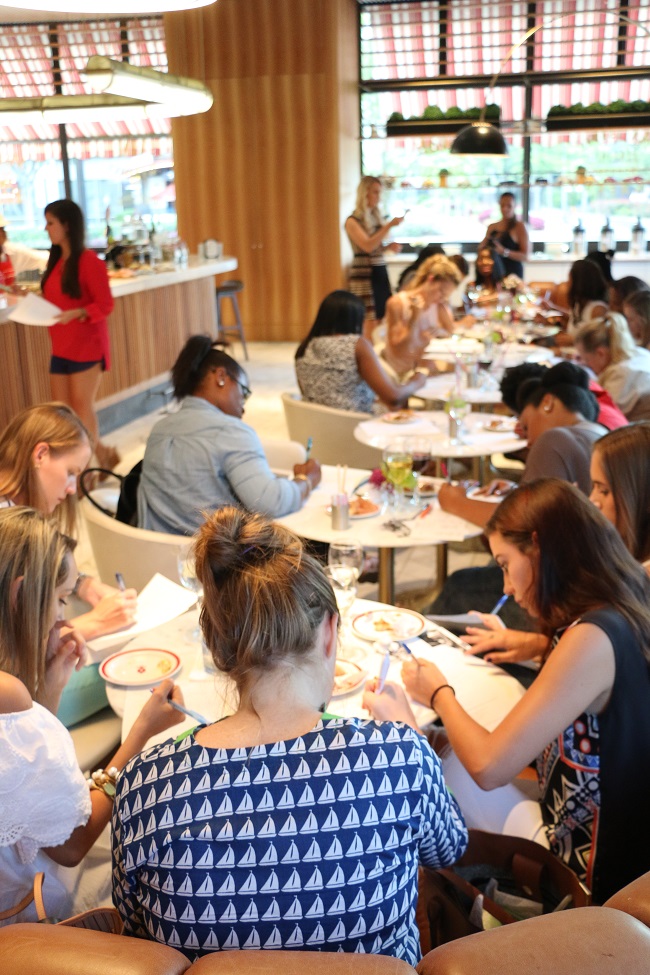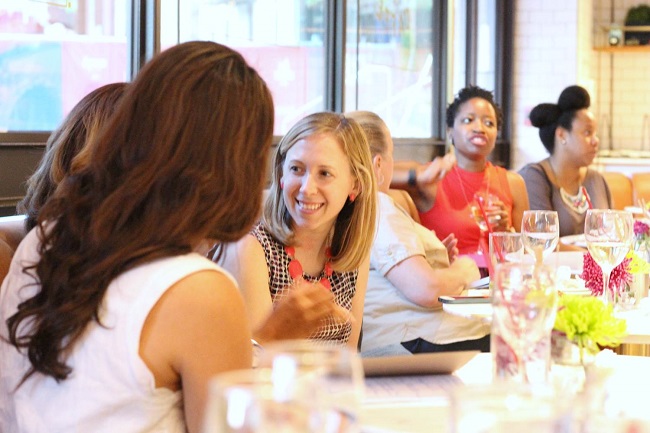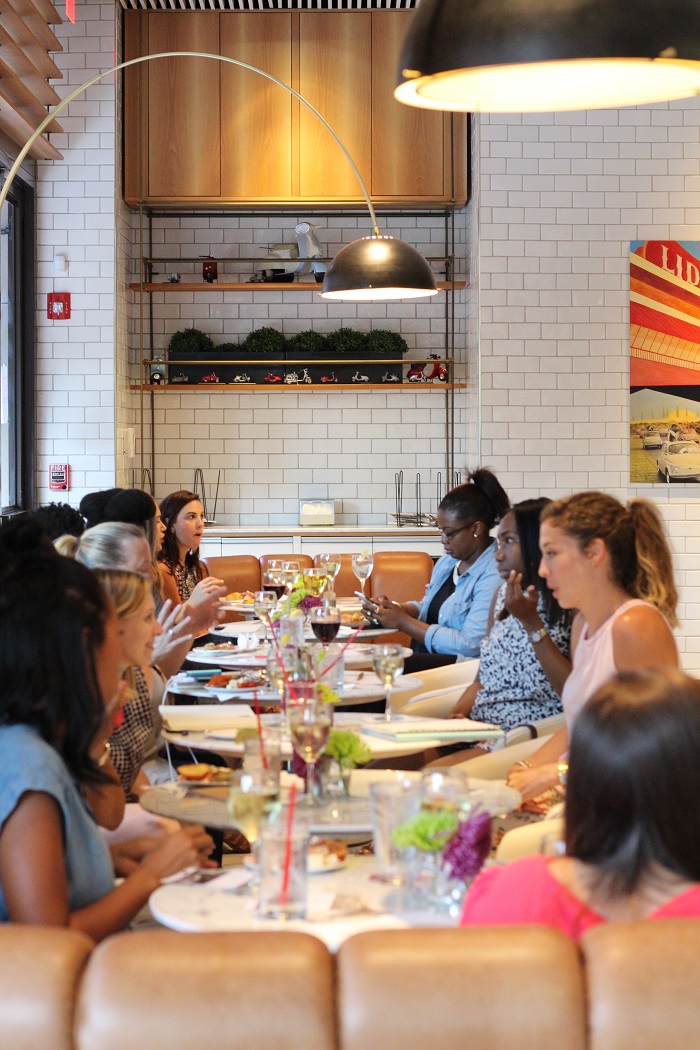 After Lynn wrapped our session on "Building a Brand", we all stayed to mingle and dig into further conversations and deeper reflection on each other's advice and questions.  I mean… it's not every day you get to be in a room of 20 uber like-minded women who all share a drive similar to you, but who each bring their own individual direction, view, and inspiration to the table as well…. so why not take advantage of it and pick each other's brains!
Or atleast take #groupies with each other 😉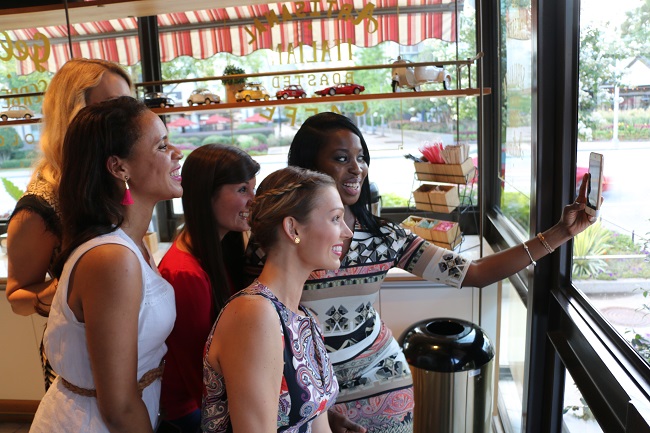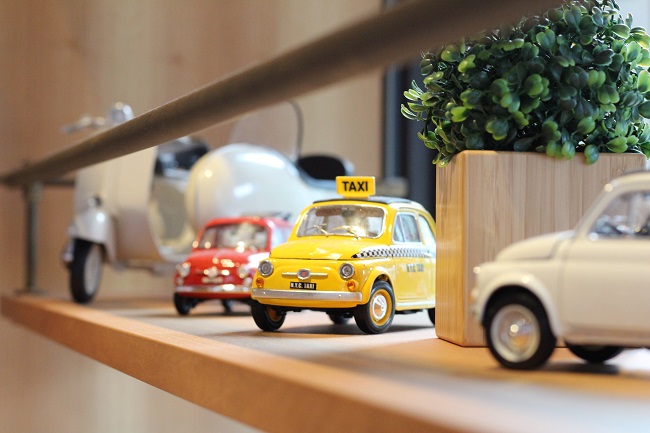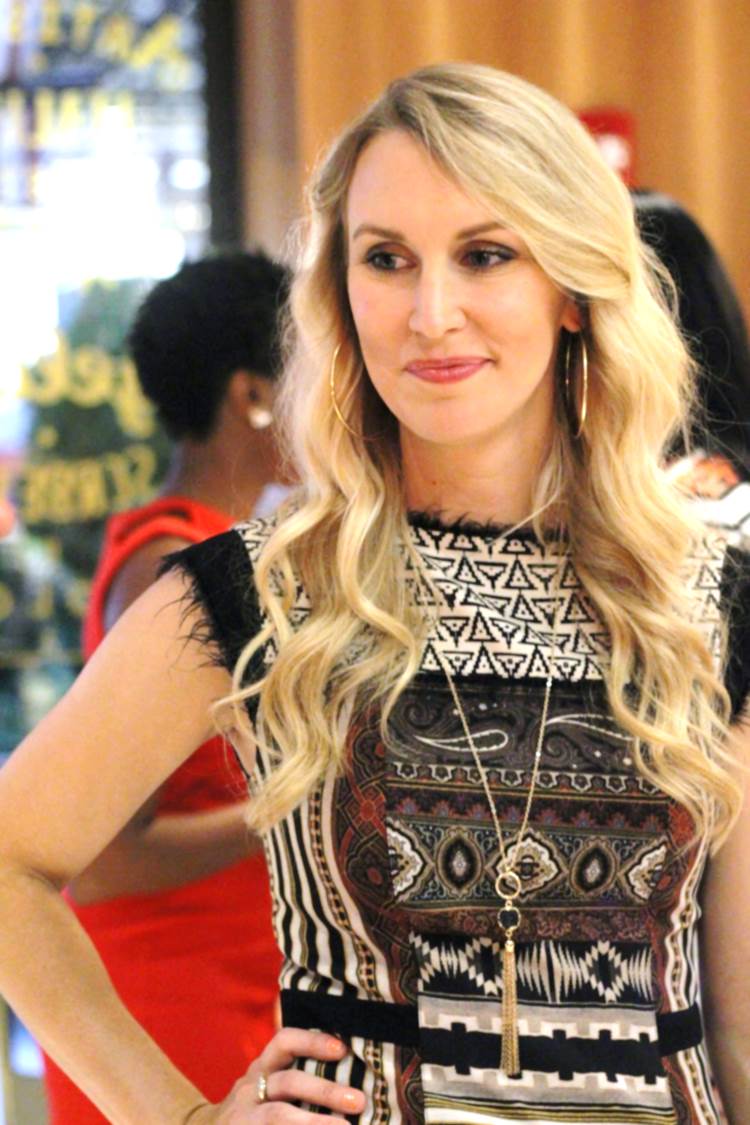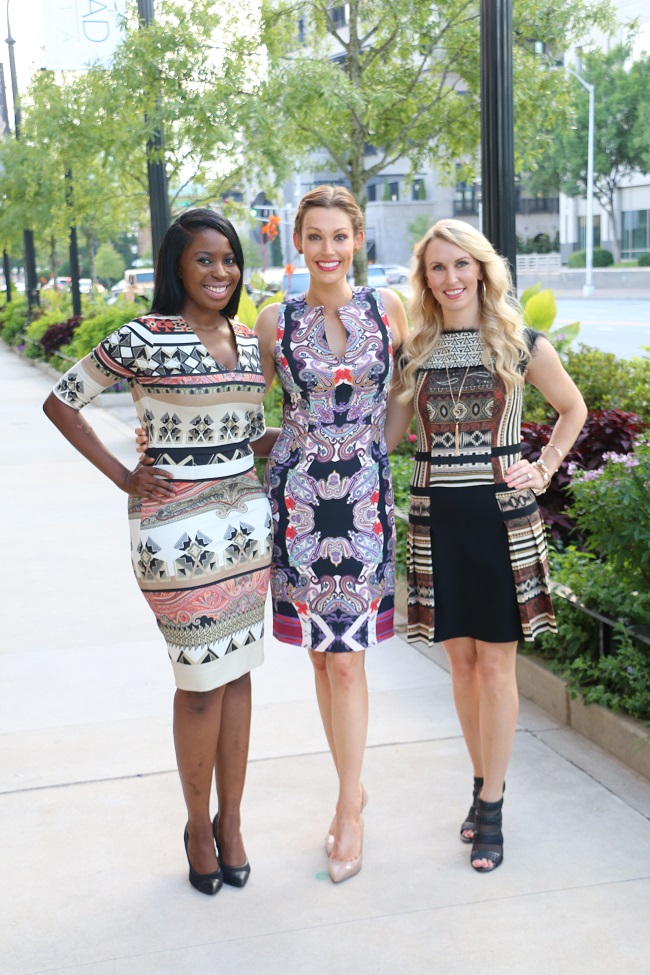 So on behalf of each of us, we appreciate the support at the event, through social media, and all other platforms that we recieved as much love from you all!   This is definitely not our last event for #GIRLTALKSERIES… so stay tuned for the next chapter!
HUGE thanks to everyone we worked with at LDV Hospitatlity (excited for Docle to open!), Todd & Co over at Etro, Lynn at Craft Box Girls, and of course… Liz Lapidus PR for brining it all together in such a fabulous event!  And lastly, a big thanks to my co-creators Kelly and Erica… so glad we decided to embark on this little spark of an idea we had from our wine-fueled brainstorming nights.
If you're interested in keeping in the loop for future #GIRLTALKSERIES events, projects, and information – leave a comment below with your email or sign up for the newsletter by scrolling up to use the box in the right rail of this page.   I can't wait to see you at the next one!
PS: Like my Etro dress?  I'll be posting the full scoop on my event style later in the weekend, so don't forget to stop back by when you have a chance, or follow Peachfully Chic along on Facebook to make sure you have the latest updates! 🙂