An Early Turkey Day for a Fabulous Friendsgiving:
There's nothing better than a having a fun dinner with friends… am I right girls?
Oh wait.
Add in a delicious meal at Einstein's in midtown Atlanta, invigorating conversation between a group of driven and accomplished women, along with some pretty sweet swag bags all over a Friendsgiving event hosted by one of Atlanta's top food bloggers – And yeah…. I think that makes it even better 😉
I had the pleasure of joining bloggers & media pulled together by Eating With Erica for a fun Friendsgiving event at Einsteins.  We all arrived and were escorted to a small area in the back of the restaurant that was partitioned off onto it's own intimate area.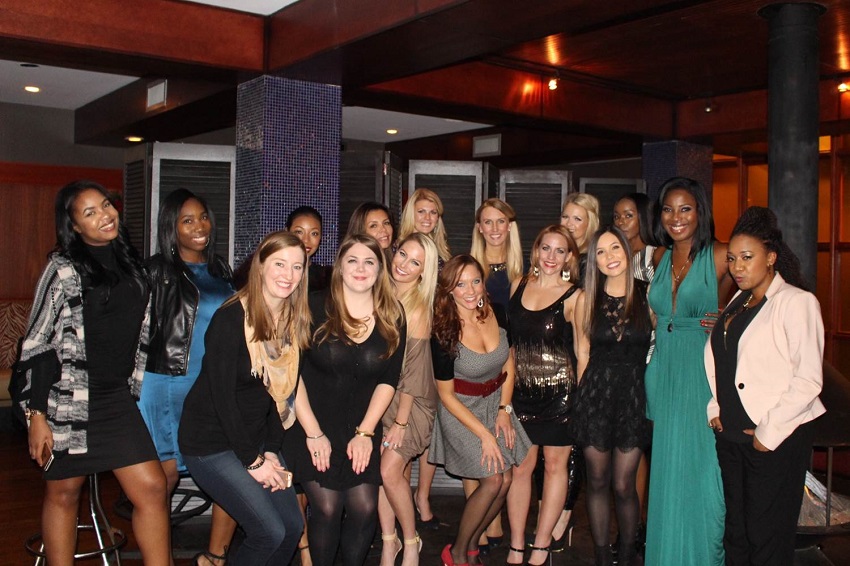 We started our way with some amazing Tempura Fried Green Beans, Mushroom and Brie Flatbread that was to die for! and Seared Scallops with butternut squash, crispy prosciutto, and a red wine reduction.  My tastebuds were in heaven and we hadn't even made it past the Amuse Bouche!
After our greens arrived, my perfected seasoned Chipotle Salmon arrived accompanied with adobo mashed potatoes, roasted corn salsa, and avocado.
I of course had to steal a tiny bite from friends to try a taste of the Bourbon Glazed Chicken and the Coulotte Steak with mushroom risotto.  I was about to switch plates once I tasted how delicious the risotto was, but after returning to my Chipotle Salmon, I realized just how amazing my meal tasted right before devouring the whole thing.  Talk about hungry! 😉
Throughout the meal, we sipped on various cocktails made with Goza Tequila.  Talk about a way to get the party started!?!?
You might remember I worked with Goza Tequila to share a Tequila Themed Bachelorette Party outline earlier in the year.  The drinks were delish and just as good as I remembered Goza Tequila tasting.
After I finished my Salmon, we dove into dessert like bees to honey and tasted Homemade Banana Pudding, Cuatro Leches, Chocolate Mousse Cake, and Griddled Peach Pound Cake.  I would definitly say that while all desserts were fantastic, I preferred the Chocolate Mousse Cake instead!
Did I mention how great the swag bags were????
Erica hosted such a memorable night, but on top of that, she sent each attendee home with a pretty sweet swag bag.  A much needed gift certificate to Spa Sydell, a darling little Kate Spade mug, a some pretty amazing cutlery… I was in heaven!
With Einsteins, Spa Sydell , Goza Tequila, Cooks Warehouse, Woodbridge Wine, and Peters Brew in line as sponsors, it turned out to be more than fabulous!  Especially since my girl Erica went above and beyond setting everything up (Thanks girl!!!).
Next time you're looking for a great restaurant I would recommend Einstein's and shopping any of our sponsors for some pretty awesome gift guide this year!  Big Shout out to Erica – So thanks for including me in the event and for putting so much work into preparing for such an incredible position. !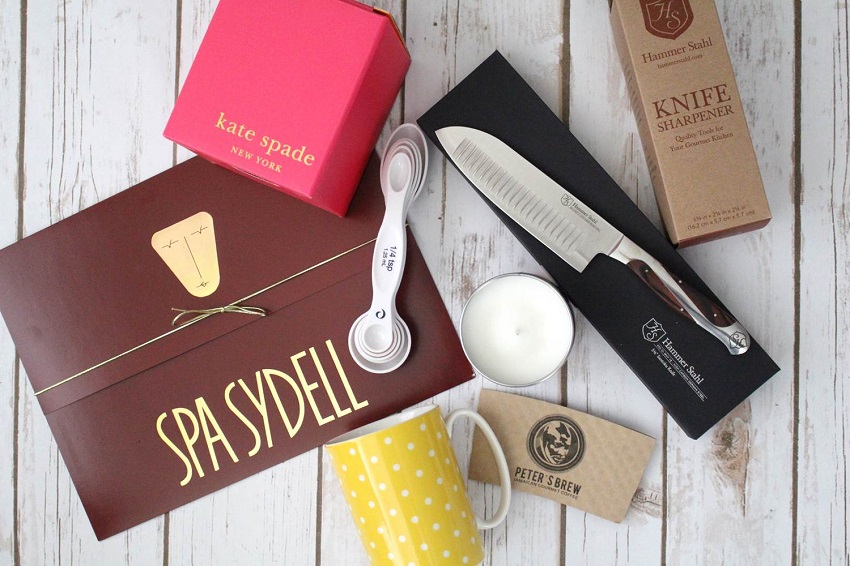 Check out the  #EWEFG2015 for more photos from the event on social media!