The Taco Twist You've Been Waiting For:
After weeks of driving by bartaco on the way to meet Kevin for dance lessons for the wedding,  I finally decided to grab a coworker and head over to Marietta Street to try the new restaurant.  With locations in New York and all over Connecticut, I was so excited when this fun little place popped up on the developing west side of Atlanta.
We went for lunch, and while it was busy, we were immediately seated without a wait.  As soon as I walked in, I was immediately smitten with the white and navy nautical-inspired color palette and effortlessly cool vibes of the decor.  I'm pretty sure that if I were a restaurant, I would want to look like bartaco… haha just kidding… but I would definitely incorporate the navy 😉  Instead of stuffy white shirts and black pants, staff wore blue gingham button downs and trendy jeans.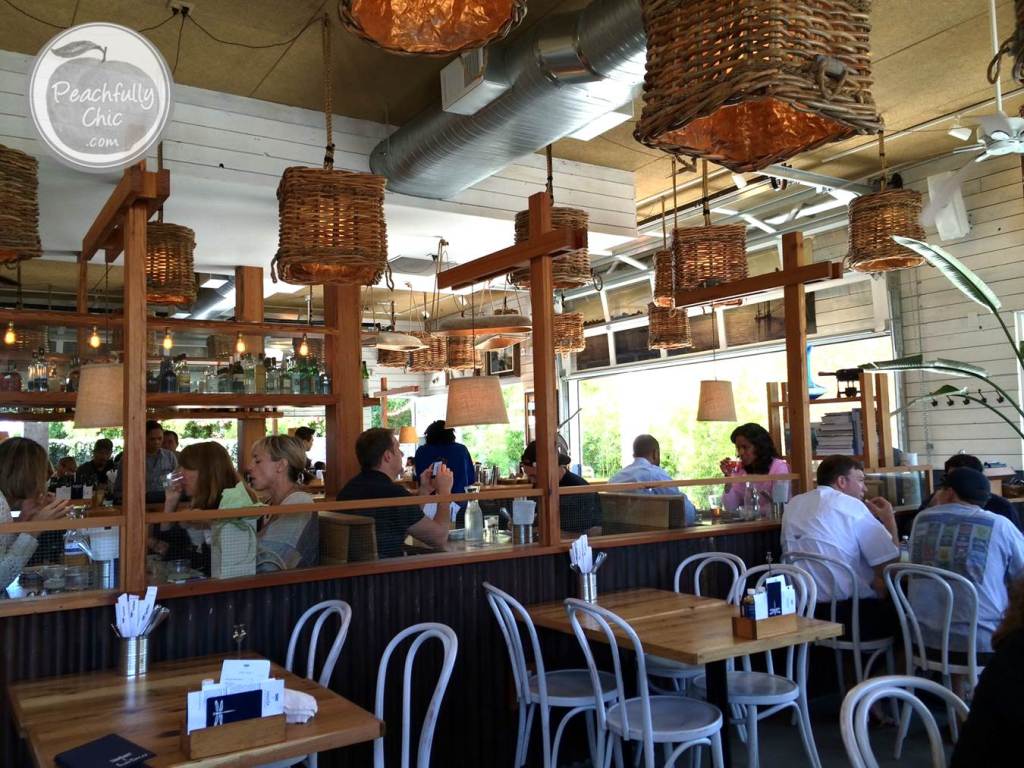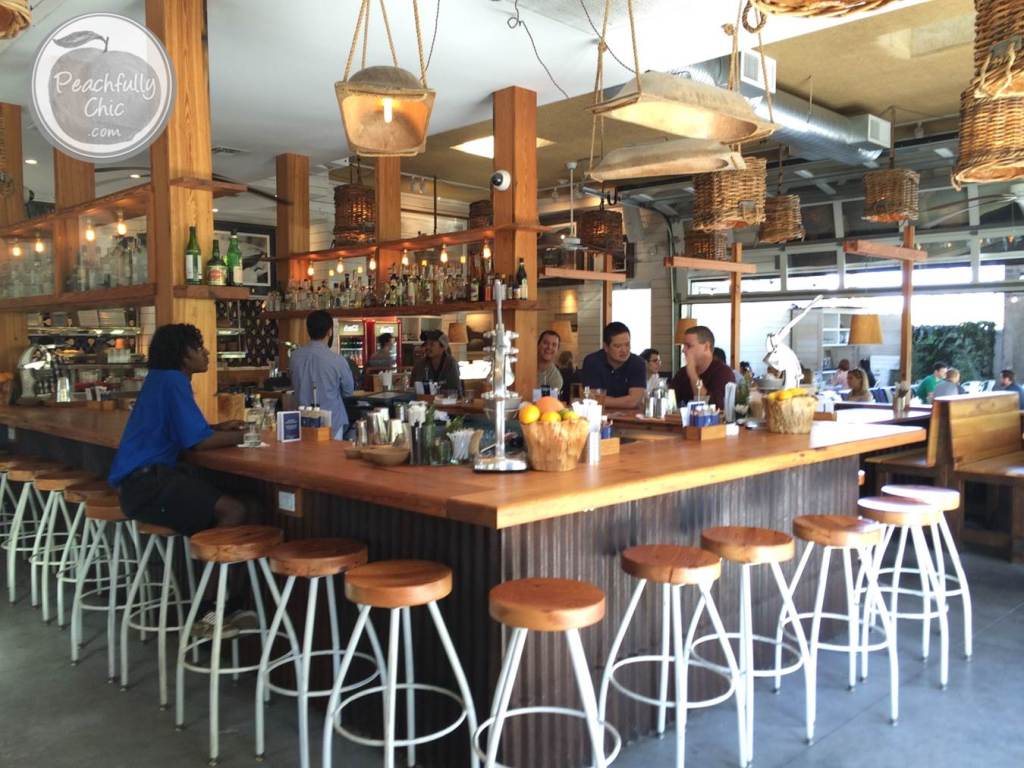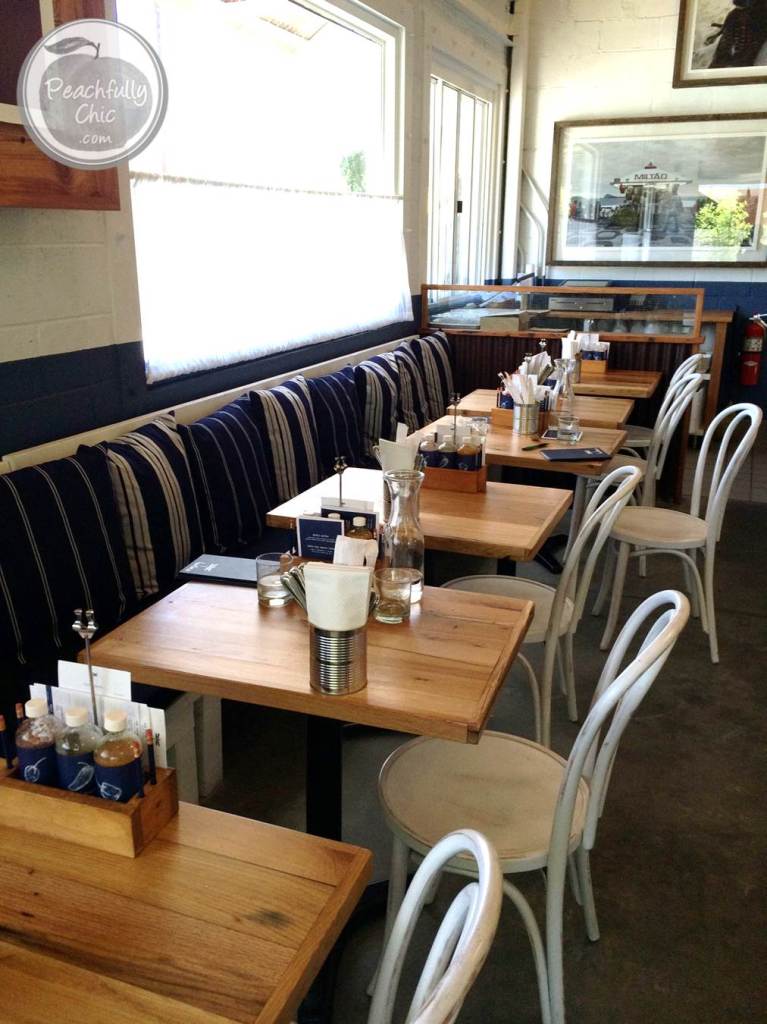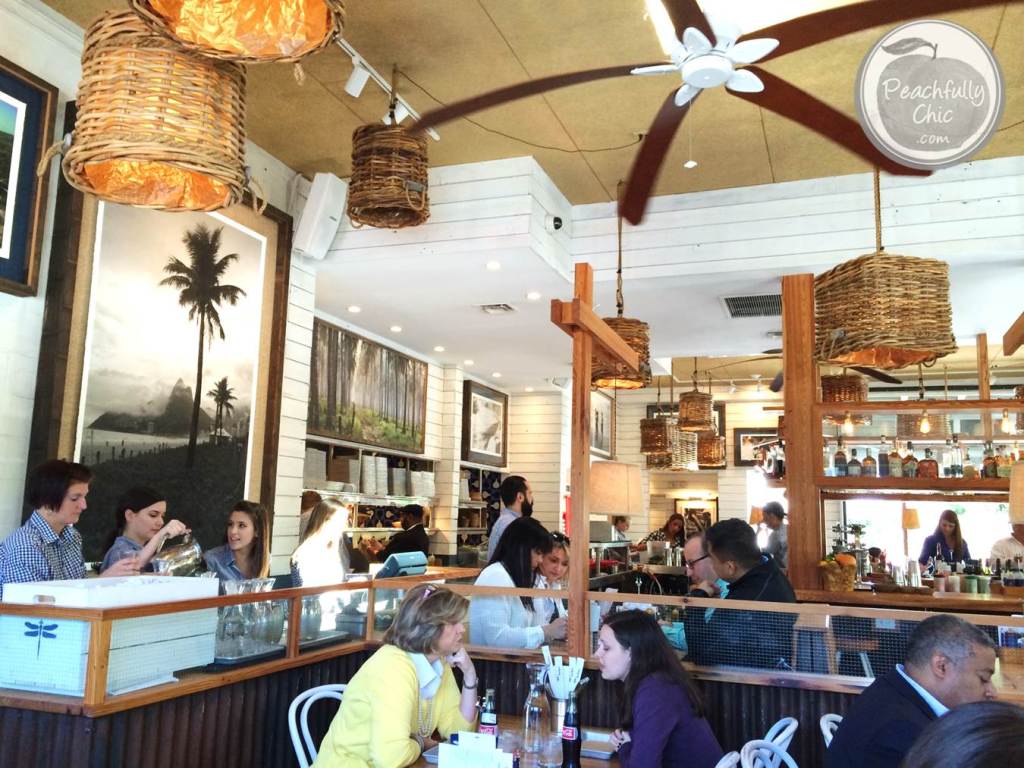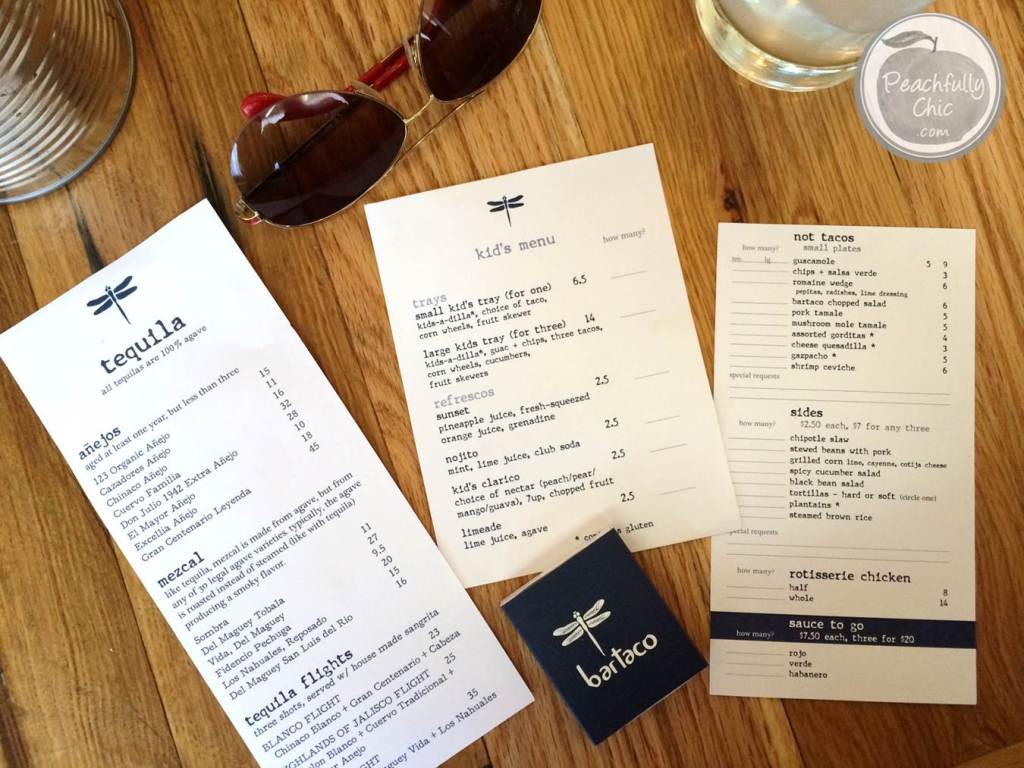 Every accent and condiment container at the table was adorned with the fun little dragonfly logo of bartaco, that just reinforced the easy trendy style of the restaurant.  Did I mention I loved the decor of this place??!?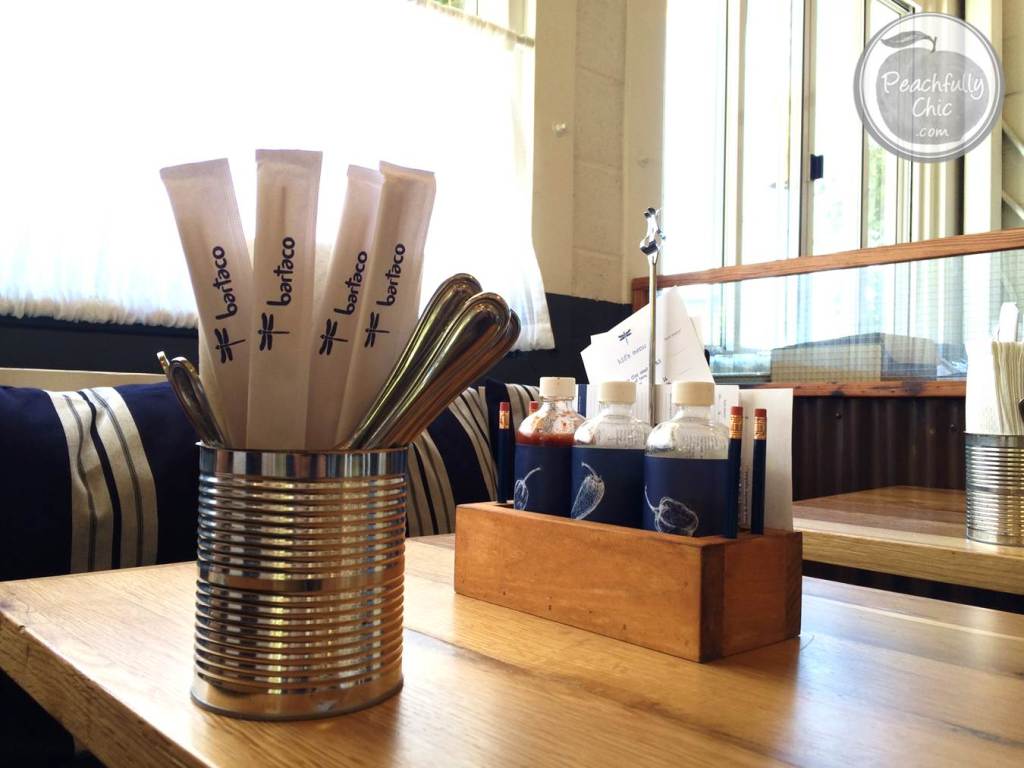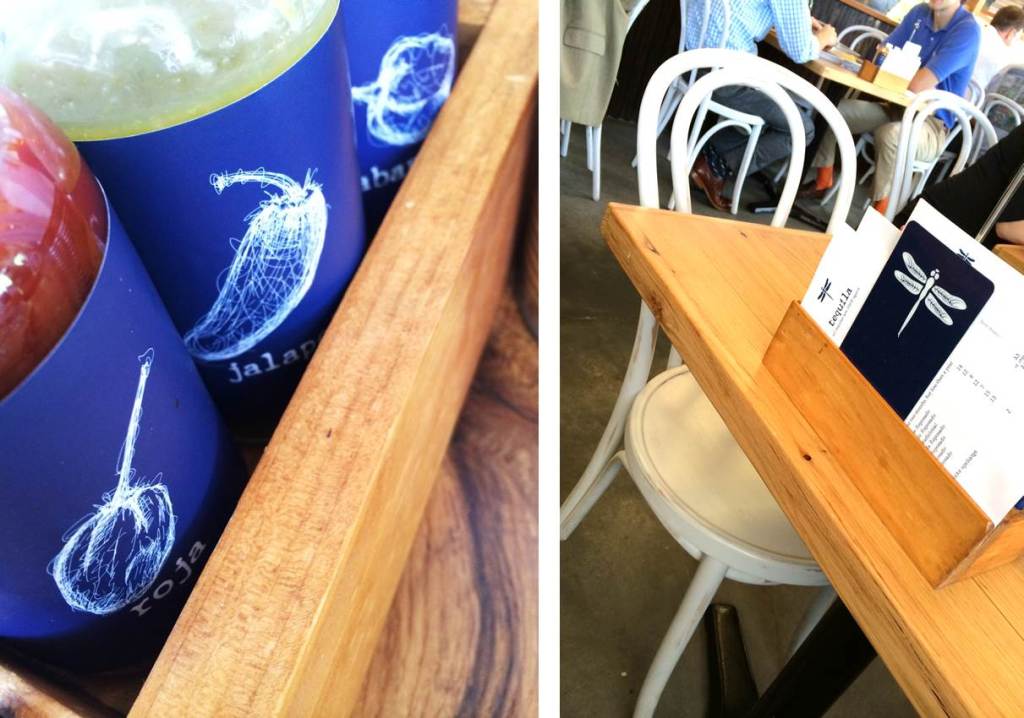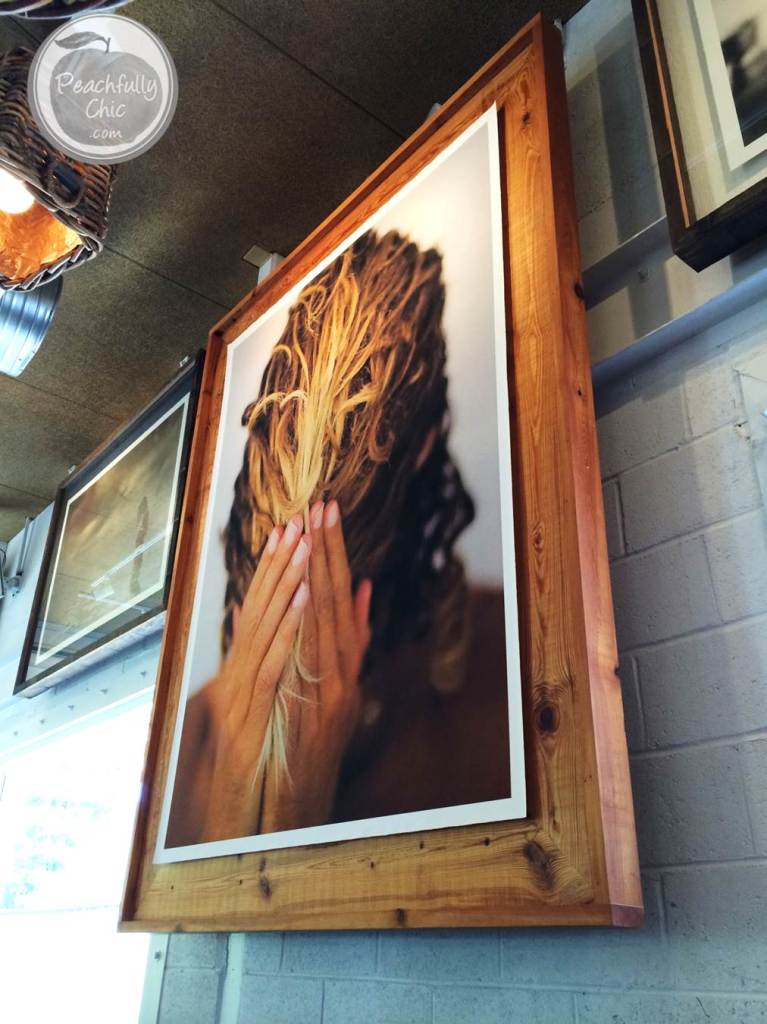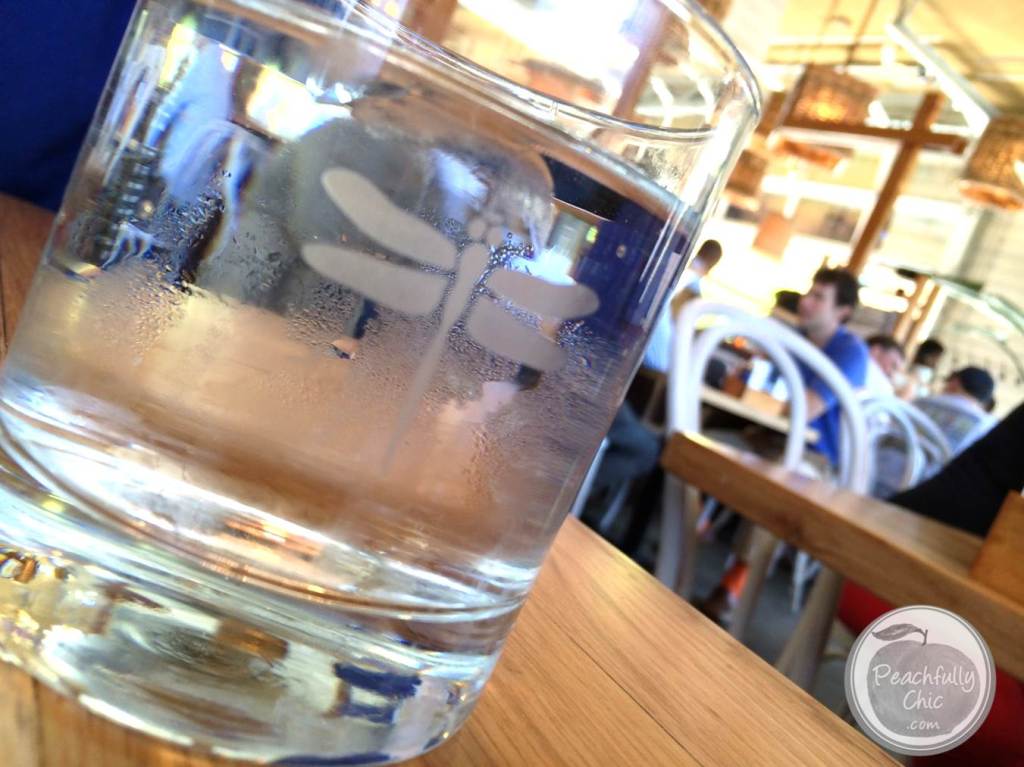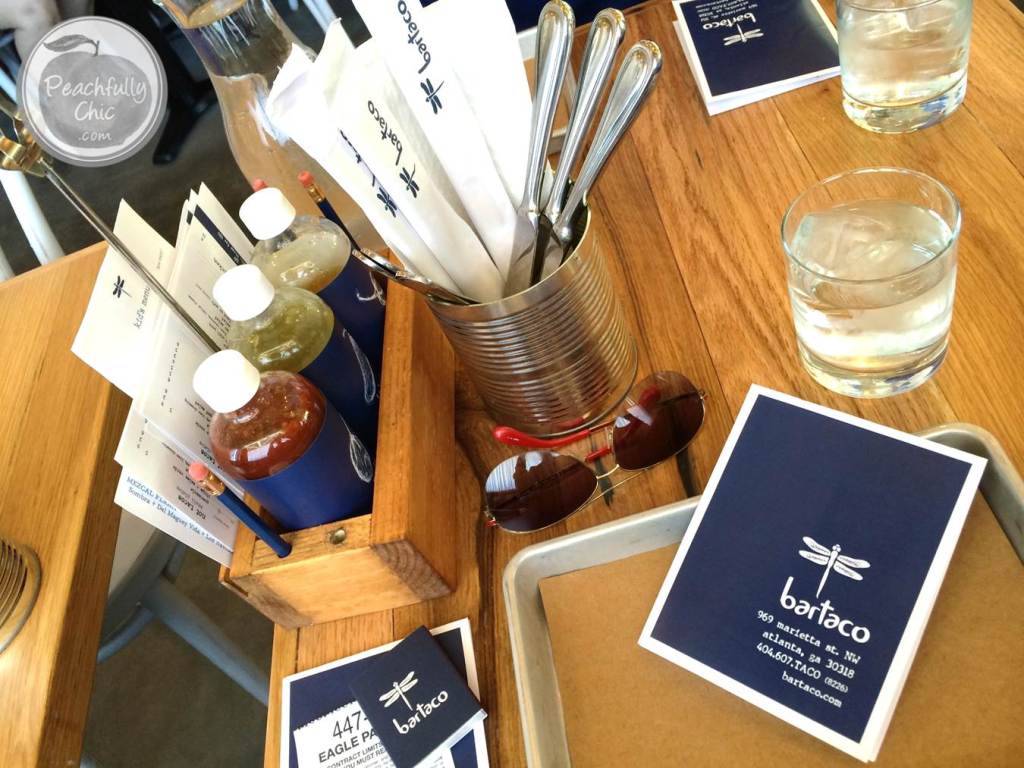 You use a pencil and mini paper to write down your order.  Our food came out fairly quickly – which was great because we had to get back to work within the hour!  We both chose the 3 tacos for $7 deal, but ended up going for different flavors.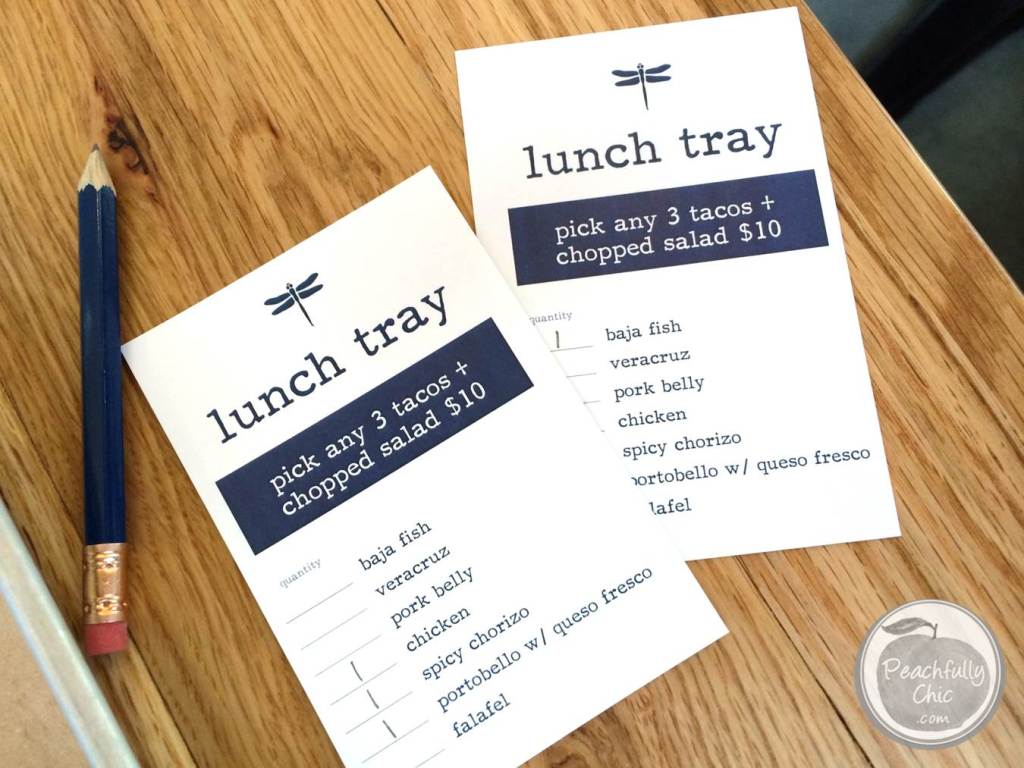 I went with the Portobello w/Queso Fresco, Chicken, and Spicy Chorizo.  While I prefer flour tortillas and theirs were made of corn, the food was still great.  I can bet I would definitely have to order a few apps or some other sides if I were to bring Kevin for dinner…  but the three tacos were a perfect portion size for me during lunch.  My coworker had the Baja Fish, Falafel, and the Spicy Chorizo which she said was delish!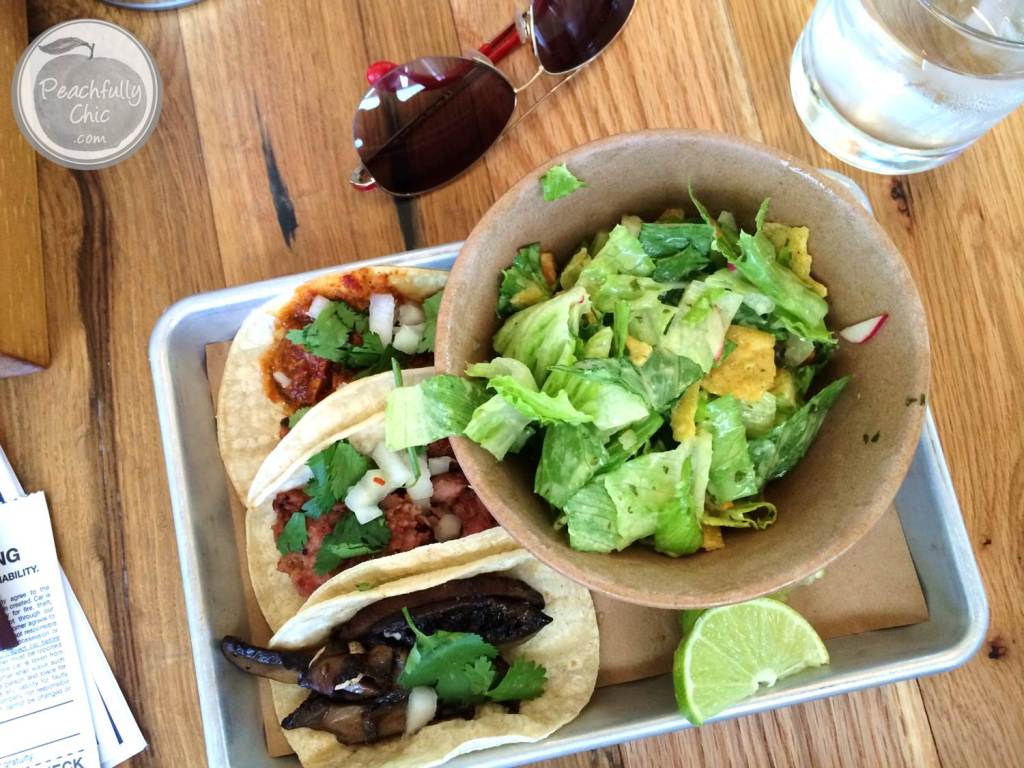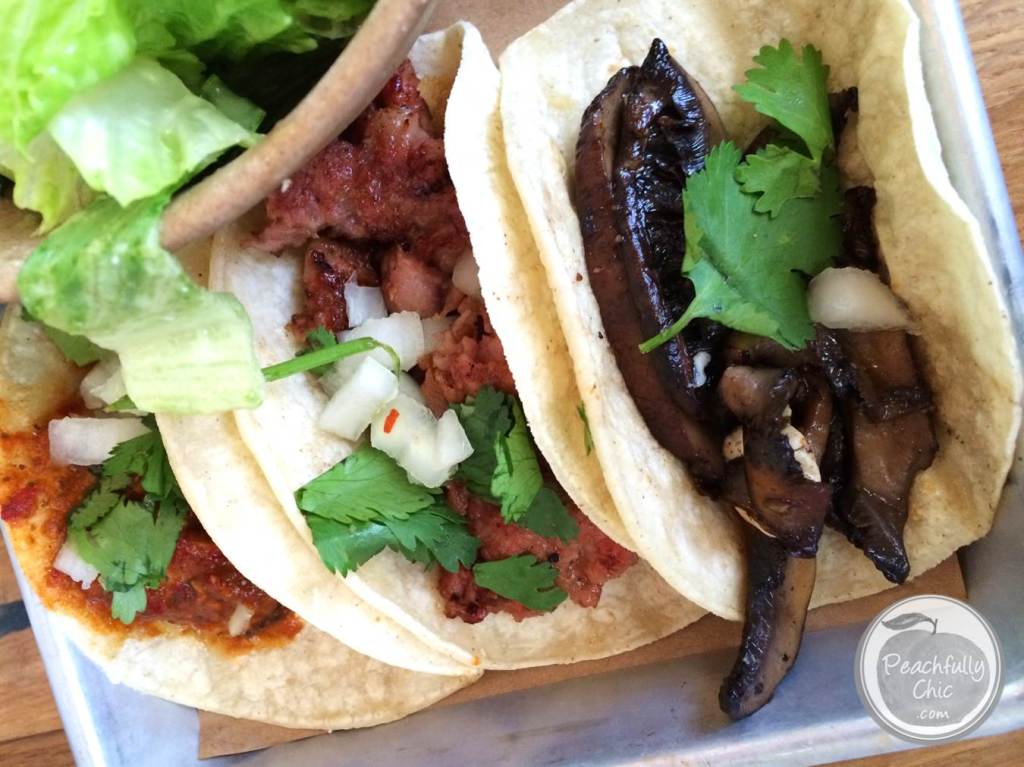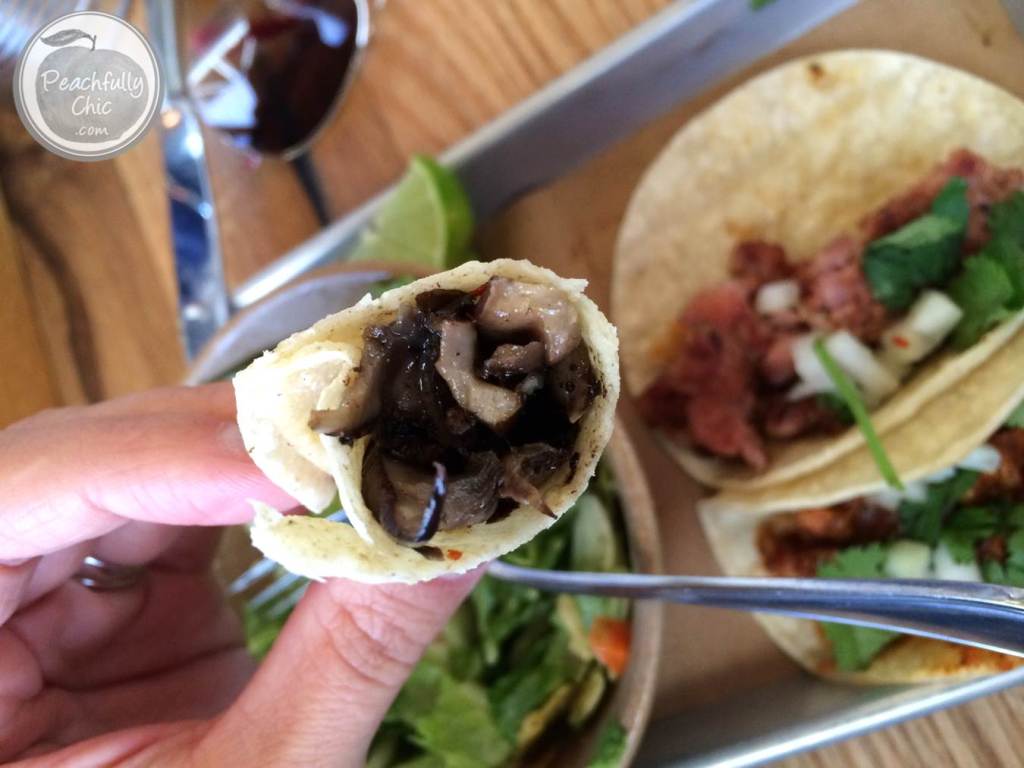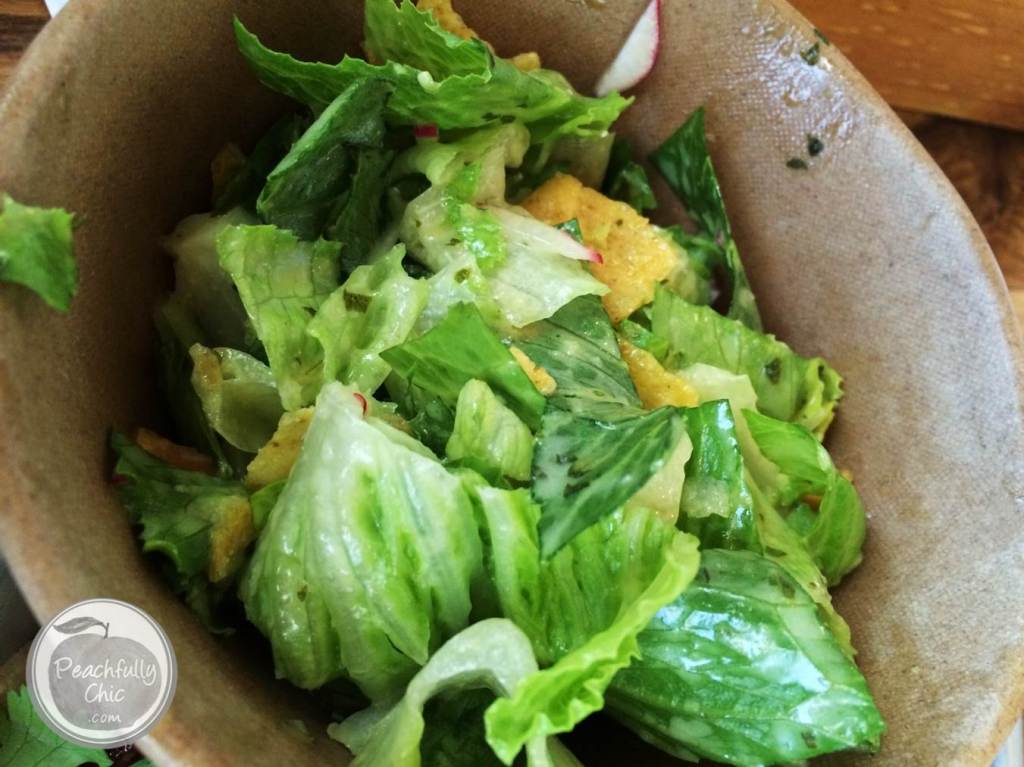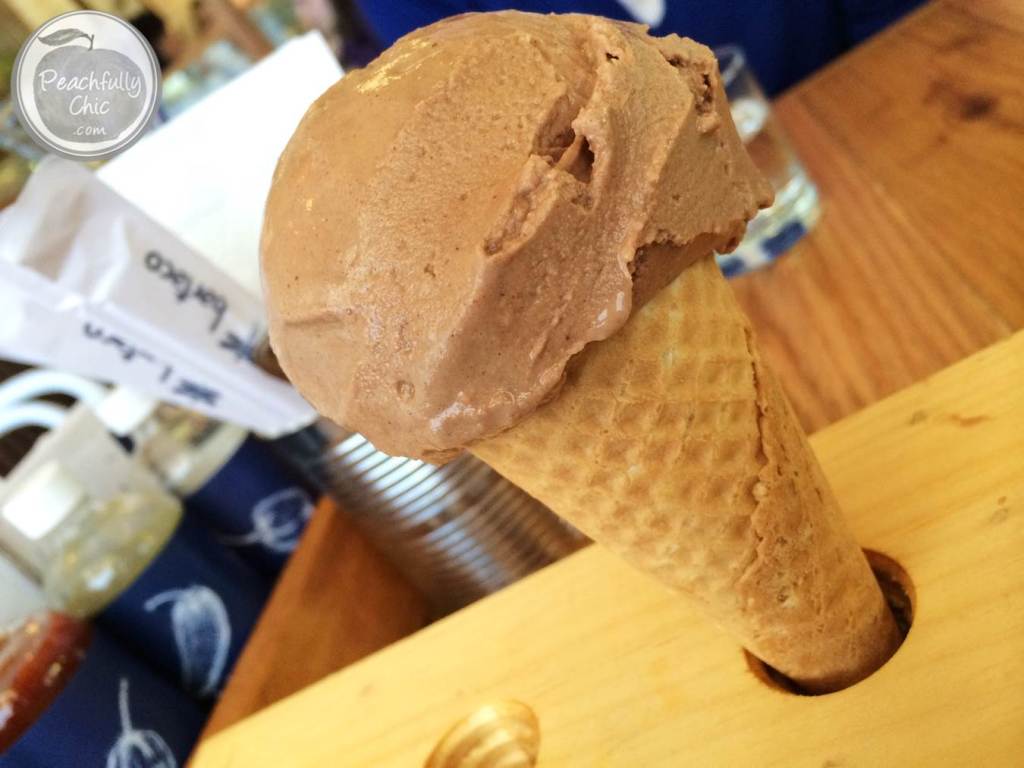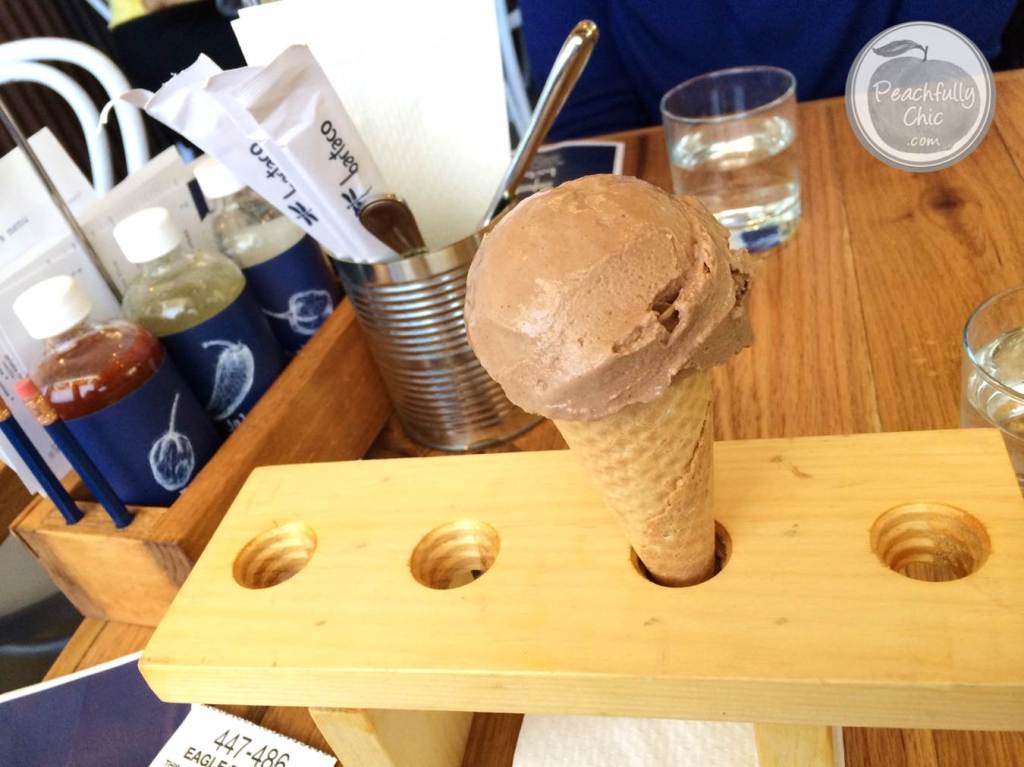 I can't lie… I even splurged and went with a chocolate cone for dessert, aka "postres" as it's listed on the menu, and it was DELISH!  It would be totally worth it just to pop in on a hot day and grab a cone just to cool down sometime next summer!  (As the temp drops the closer we get to Thanksgiving, I am already longing for the heat of summer!)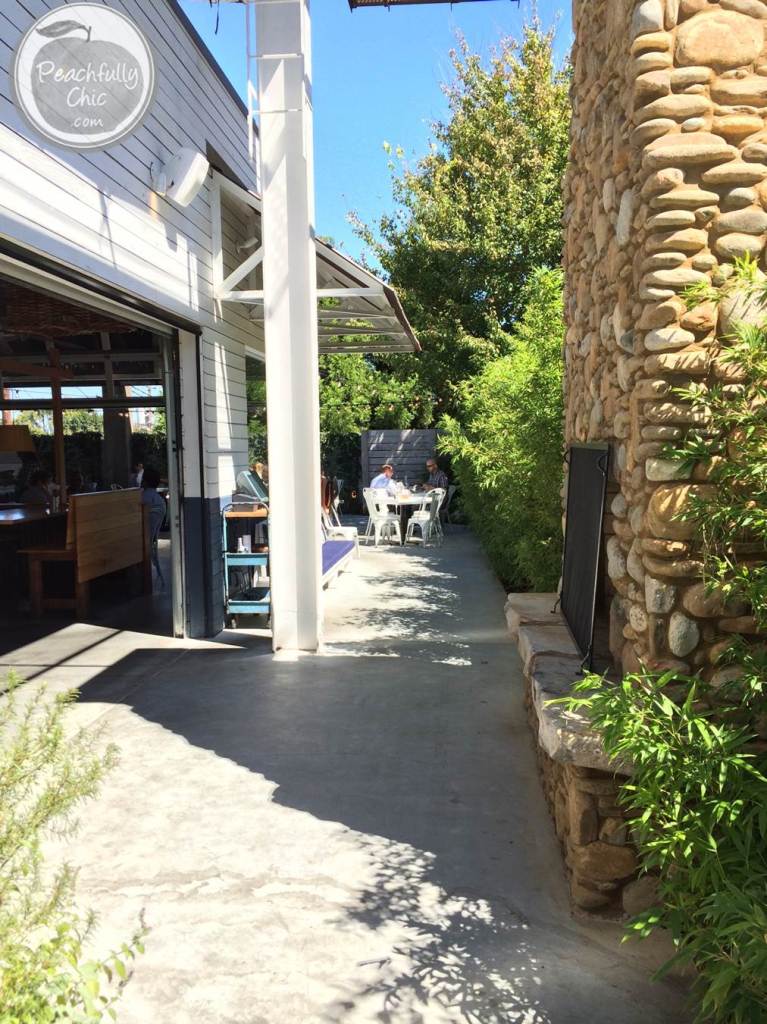 Although it was a sunny warm day, a grand stone fireplace hovered on the side of the outdoor walkway that leads to the back patio… I could just imagine huddling around the fireplace waiting for a table as the temps cool from fall into winter weather.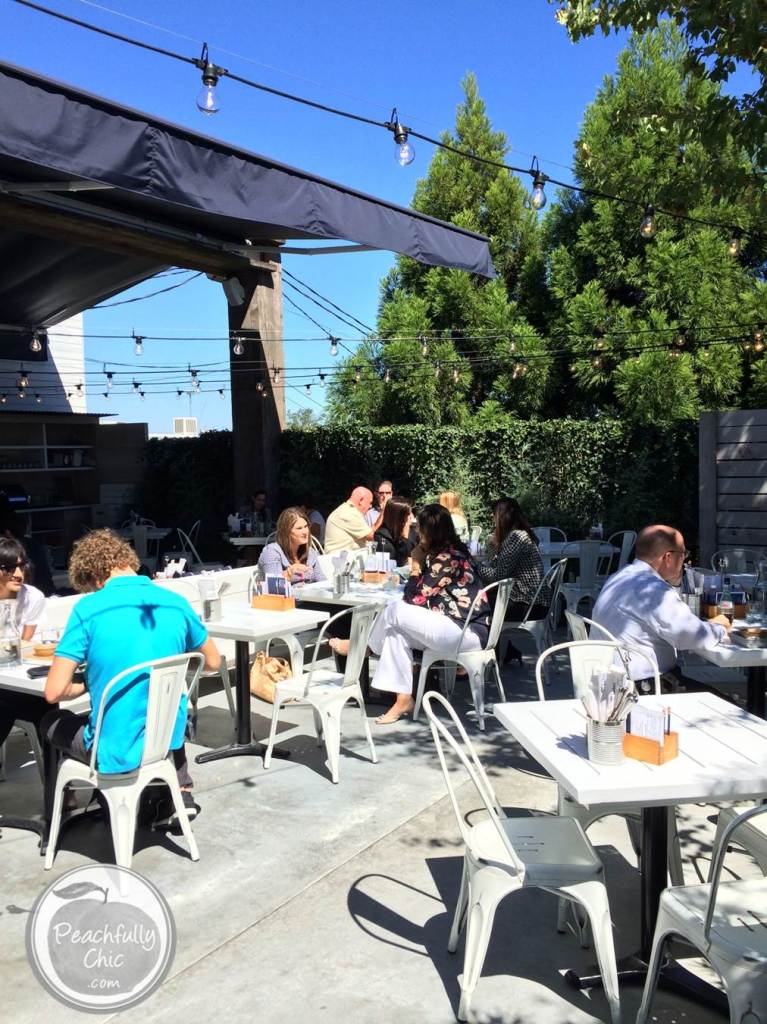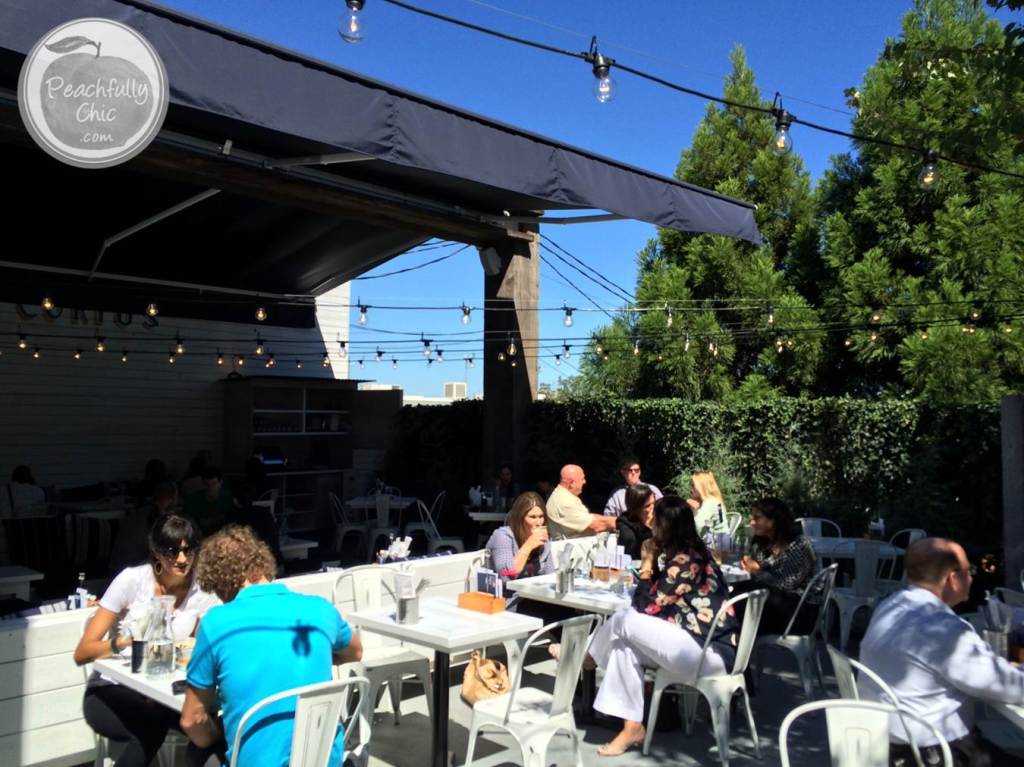 The only complaint I could even have is that the parking is dismal. There may be a few spots in the surrounding parking lots, but bartaco has a dedicated valet staff on hand for cars because there's no dedicated parking lot for the restaurant.  It seemed like we closed out at the same time as a few others, and we ended up having to wait for quite sometime while the two valet guys ran up and down the street trying to collect everyone's cars.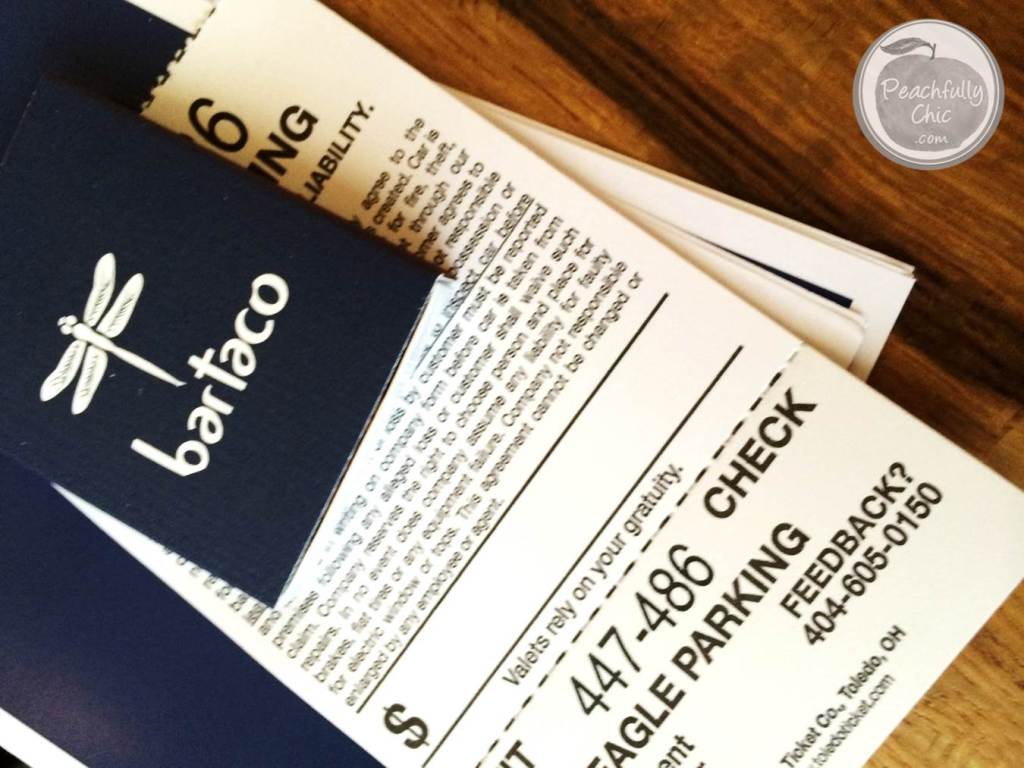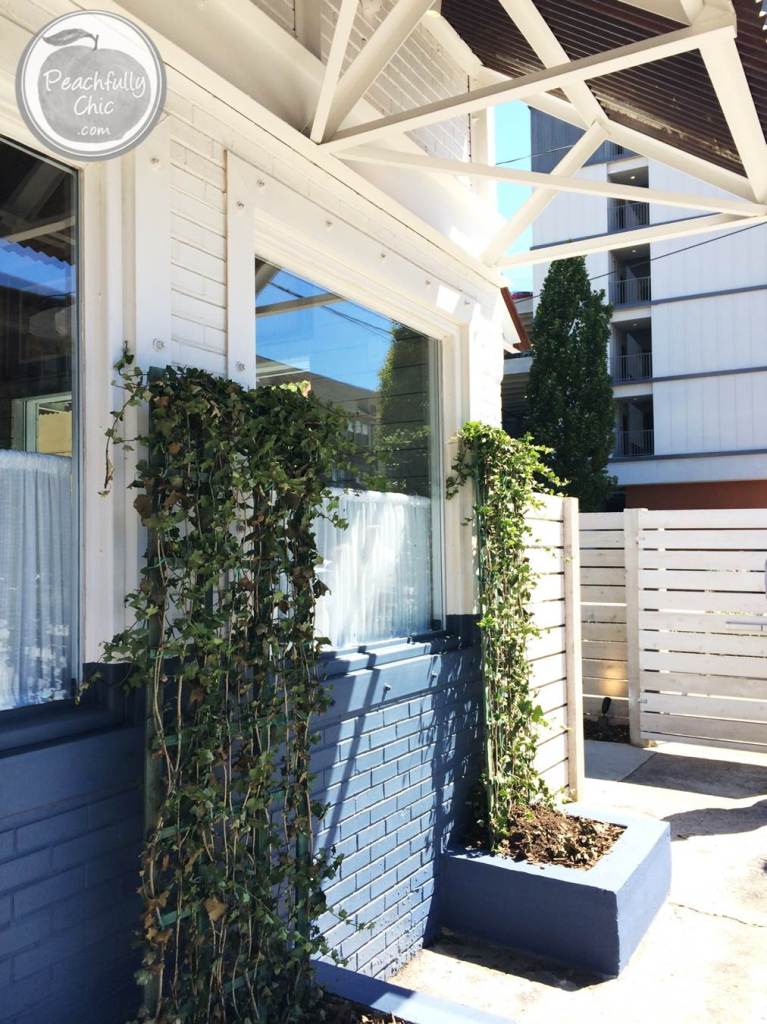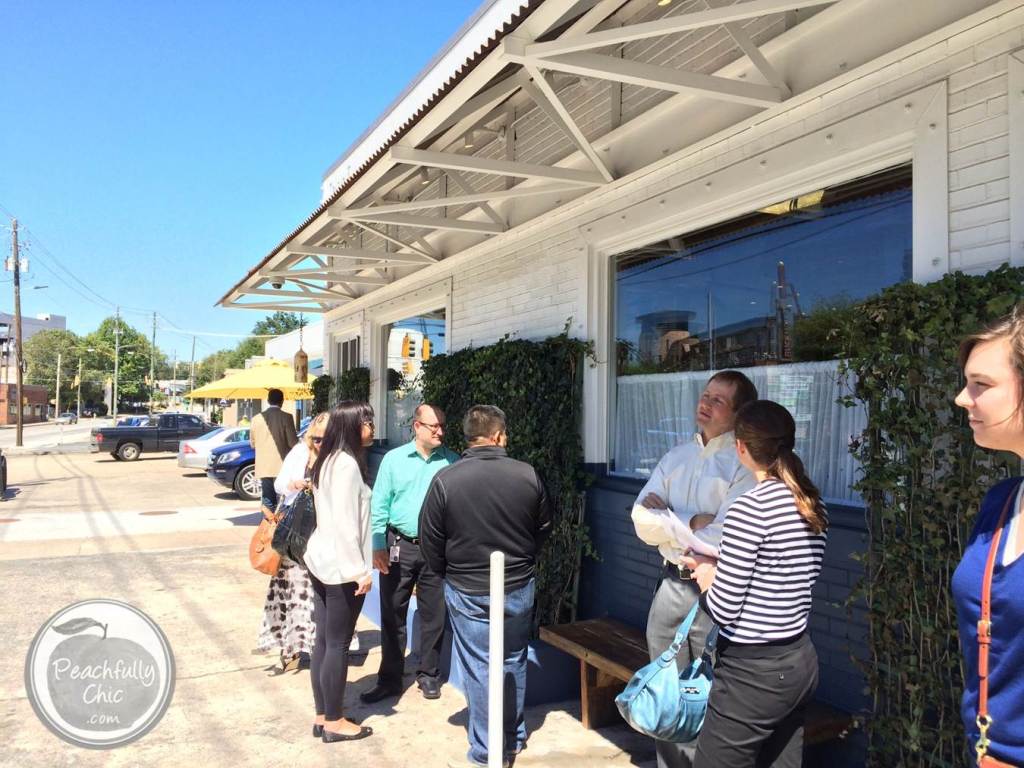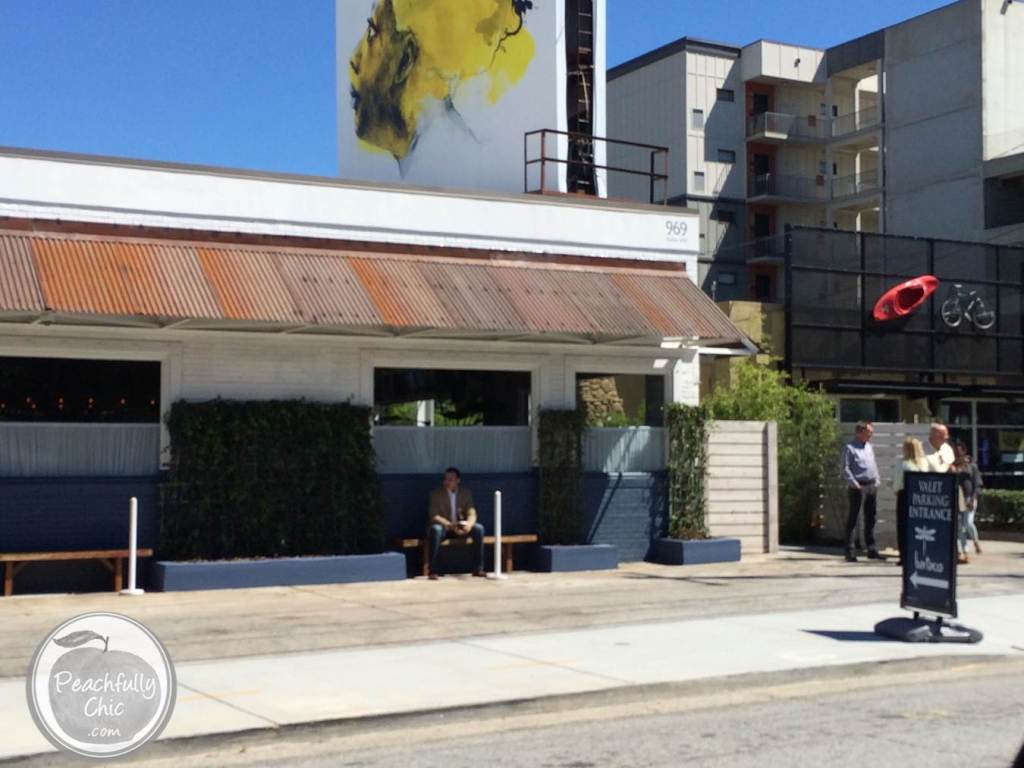 Despite the slow valet service at the end, we had a wonderful lunch and a lot of fun.  I could definitely see myself making this place a habitual spot to grab some food and be inspired by the chill environment.  Let me know if you've had a chance to check out bartaco in Atlanta or any of the other locations in NY and CT… I'm curious to know if it's a similar experience!