Pretending To Be Adults:
The cat's out of the bag now… it's official… we bought a house!  Although Kevin and I just got back from our wedding and honeymoon a few months ago, we decided to start looking around at houses in Atlanta because we were tired of renting for the last four years.  One thing led to another and before you knew it, we were putting in an offer on our first home and we just closed on it this week!!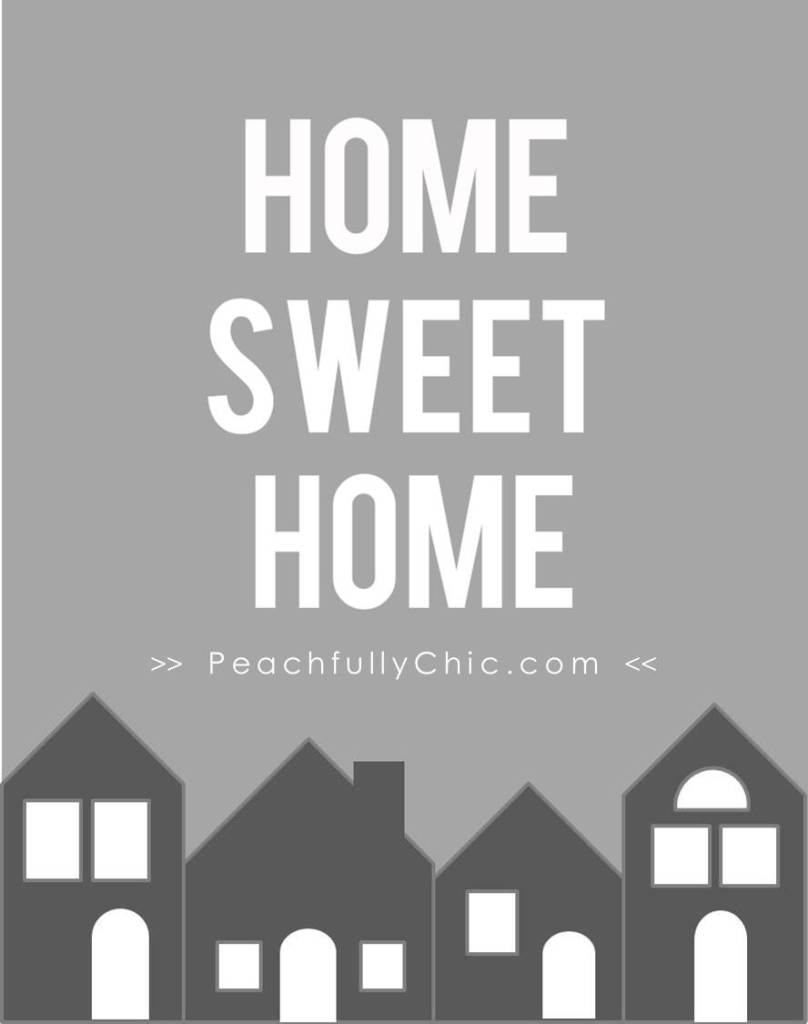 The Skinny
So here's the skinny on how we ended up finding "the one".  I work in midtown and Kevin works in Vinings (a community about 15 minutes northwest of midtown), so we were hoping to find something "within the perimeter" of i-285 that surrounds the heart of Atlanta.  Well, atleast that's where we started house hunting.  We knew what kind of house we could afford, but to be honest, didn't want to max out on our budget even if the bank would approve us for a higher amount…
Missed Opportunity 1
We found an adorable little cottage style house that sat right in the middle of midtown and was spot on what we were hoping to spend.  It sat on almost 1/4 of an acre of land, which was a great find for inside the perimeter.  By the time we saw it, the seller was waiting for us to see the house and make a decision on putting in an offer before they accepted another one that was already on the table.  Unfortunately, that cottage was one of the first houses we saw after we started looking, and we weren't prepared to put an offer in so quickly.  We had just dipped our toes in the water, we weren't ready to dive in just yet.
After that missed opportunity, it was a little tough finding another house inside the perimeter that fit both our tastes and our budget.  We weren't opposed to finding a little fixer upper… come on… do you know how much I love DIY???  We kept searching inside the perimeter, but it wasn't working out, so we extended our search to a little further outside.
Beyond the Perimeter
Looking beyond the perimeter improved our search results… ie: bigger square footage, newer build, a backyard/frontyard, garage, etc.  We ended up still looking close to i-285, just on the other side or "outside the perimeter" because we didn't want to make our 20-30 minute commutes too much longer… we didn't want to spend too much time in the car just driving to work – ugh.
Missed Opportunity 2
It was a Tuesday last month when we started lining up about four or five houses to see after work on the following Thursday afternoon.  Lastly, we tacked on one last one that came on the market that Tuesday.  The first one we saw was great.  Remodeled kitchen, high ceilings, and a great outdoor entertaining space.  Unfortunately for us, it was the same situation as our first missed opportunity… there was an offer on the table and we had to pull the trigger immediately if really wanted the house.  So we waited.
But then…
Remember how I mentioned we tacked on a last minute addition to that roster for Thursday's line up?  Well it turned out to be "the one"!  Kevin looked at the outside and before we could take five steps through the door, he was sold!  It took a thorough tour of both the upstairs and downstairs for me, but I was ready to make an offer by the end of it… and so we did!
The house is 8 minutes from Kevin's office, and about 20 minutes from mine which is just close enough to midtown that we won't have to drive for days to get to any intown events, but also far enough out to take advantage of looking "outside the perimeter" for a house.
I don't have a ton of photos to share with you right now, but here's a shot of the front of our new Smithfield house!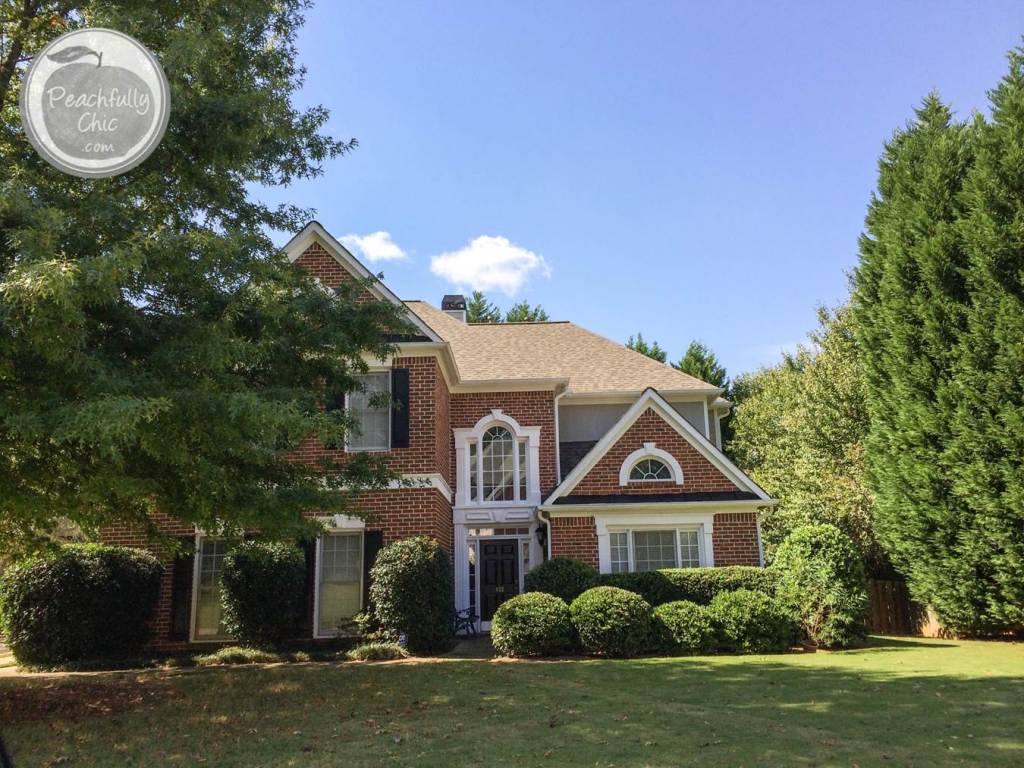 More to come as I'm sure this is the start of a big learning curve now that we're homeowners!  Now that we bought a house… it's on to cleaning, painting, and moving in before Christmas!  Wish us luck!!
P.S.: If you're looking for a Realtor in Atlanta, we worked with Malia Stamey, and she was fantastic!!!! I knew Malia prior to working with her because she married a friend of mine, and it definitely made me more confident in choosing our realtor!  She was fabulous… so tell her I sent you! 😉   
Well, before I wrap this up… I have to share how excited we are! So any tips for the new homeowners and I'm all ears!!!!
*UPDATE*  See the whole house tour here!