New England Holiday Dinner:
Over the holidays, Kevin and I visited his family in New England for New Year's Eve and a friend's wedding. While we were up north, I really wanted to catch up with some of our friends that we hadn't seen since our wedding last August, and that we don't get to see too often since most live in Boston.  So we battled freezing temps (I'm seriously not built for that kind of weather!) and made our way to a quaint little restaurant on Central Street in Wellesley, Massachusetts called Juniper (about an hour west of Boston).
We decided to meet up with a few other friends and dine at the Eastern Mediterranean restaurant, where we just happened to be friends with the Sous Chef, Matt Dion 🙂
We pulled up to see adorable lights strung outside, and the inside welcomed us with a feeling of warmth.  We had our group dinner on New Year's Day and decided to make it a late one, so we missed the dinner rush and almost had the run of the place to ourselves!
On Matt's recommendation, we decided to go with a variety of appetizers to split amongst everyone and they started rolling out….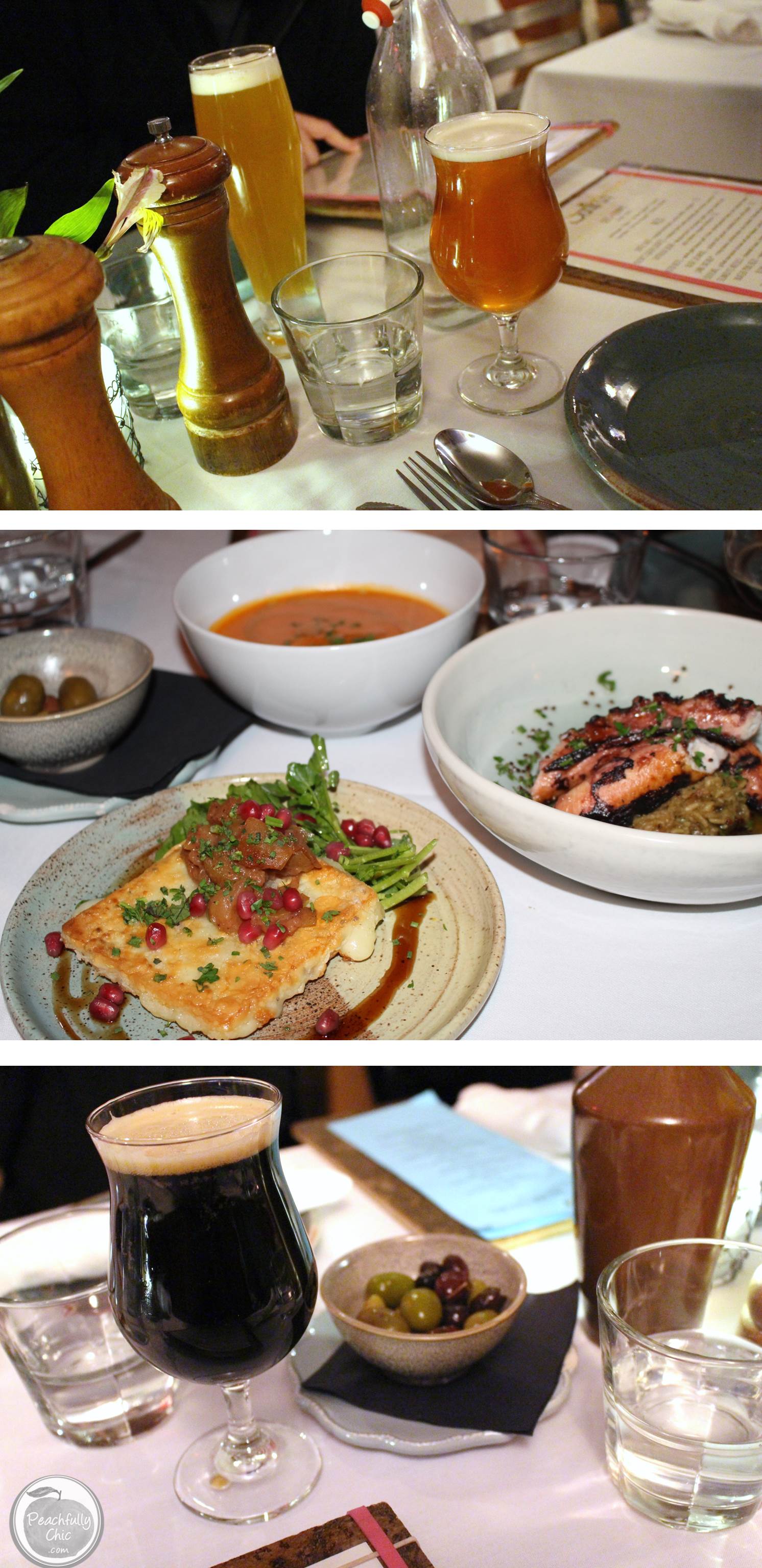 It was all so delicious…. I can't even begin to tell you.  Just understand that not only did everything look incredible, but it tasted incredible too!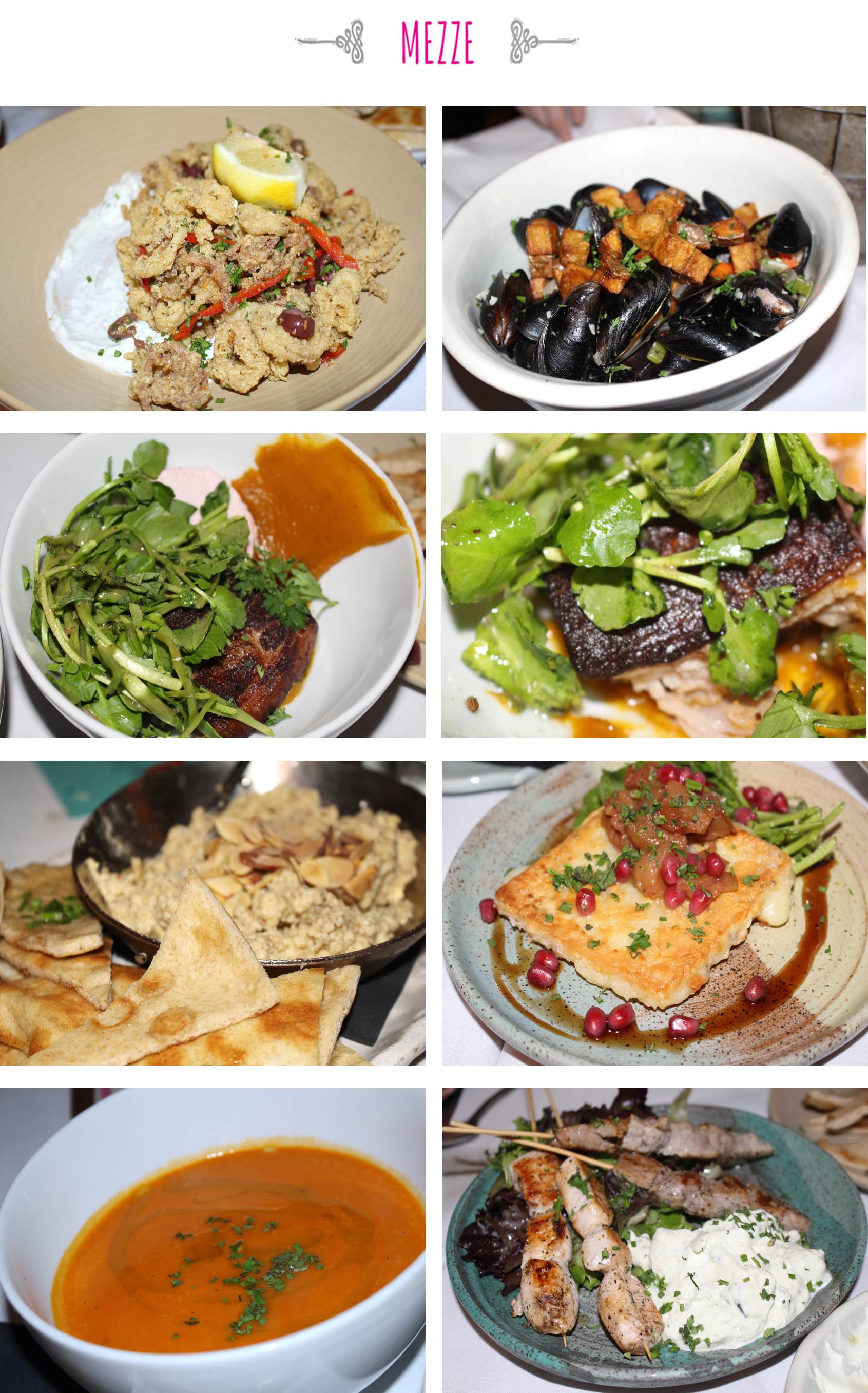 Our friend, Matt Dion, has only been a Sous Chef at Juniper in Wellesley for about six months now, but from the great food we had, we could tell he's already made a huge splash.  There were a few items off the dinner menu that Matt was specifically responsible for adding… like the Red Pepper Bisque, Farro Risotto, Braised Pork Belly, Steamed Pei Mussels (which were incredible and I don't even really like much seafood!), and a few others.  Needless to say, Matt's super creative and by far one of the most talented people I know!
Full disclaimer though, Matt was a groomsman in our wedding (Kevin's childhood friend) so it's extra special for me to give a shout out to his seriously gifted skills in the kitchen.  He's got an entire profile in this article, where he shares a mini-bio and details on how he got started in the kitchen cooking with his dad.  I asked Kevin if Matt could just move in with us and be our full time house chef – I'm still hoping for it – a girl can dream haha!  But seriously, the man is a genius with food people… and he's single ladies!!! 😉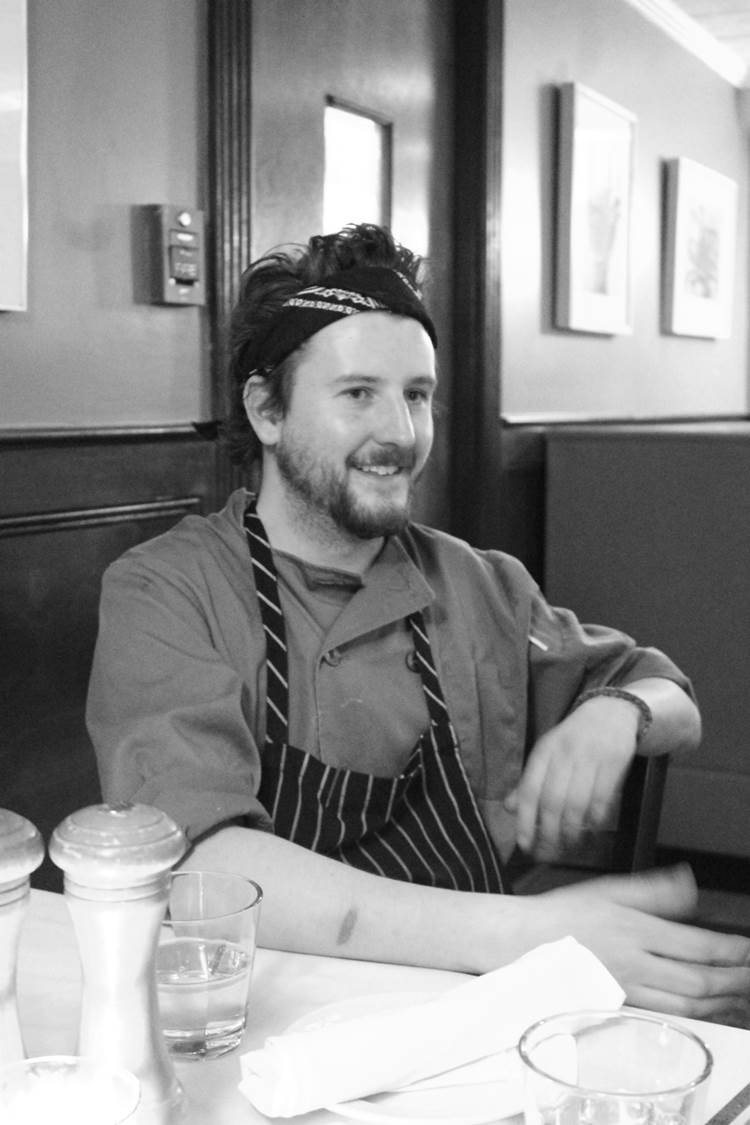 Sous Chef Matt Dion – Such a stud!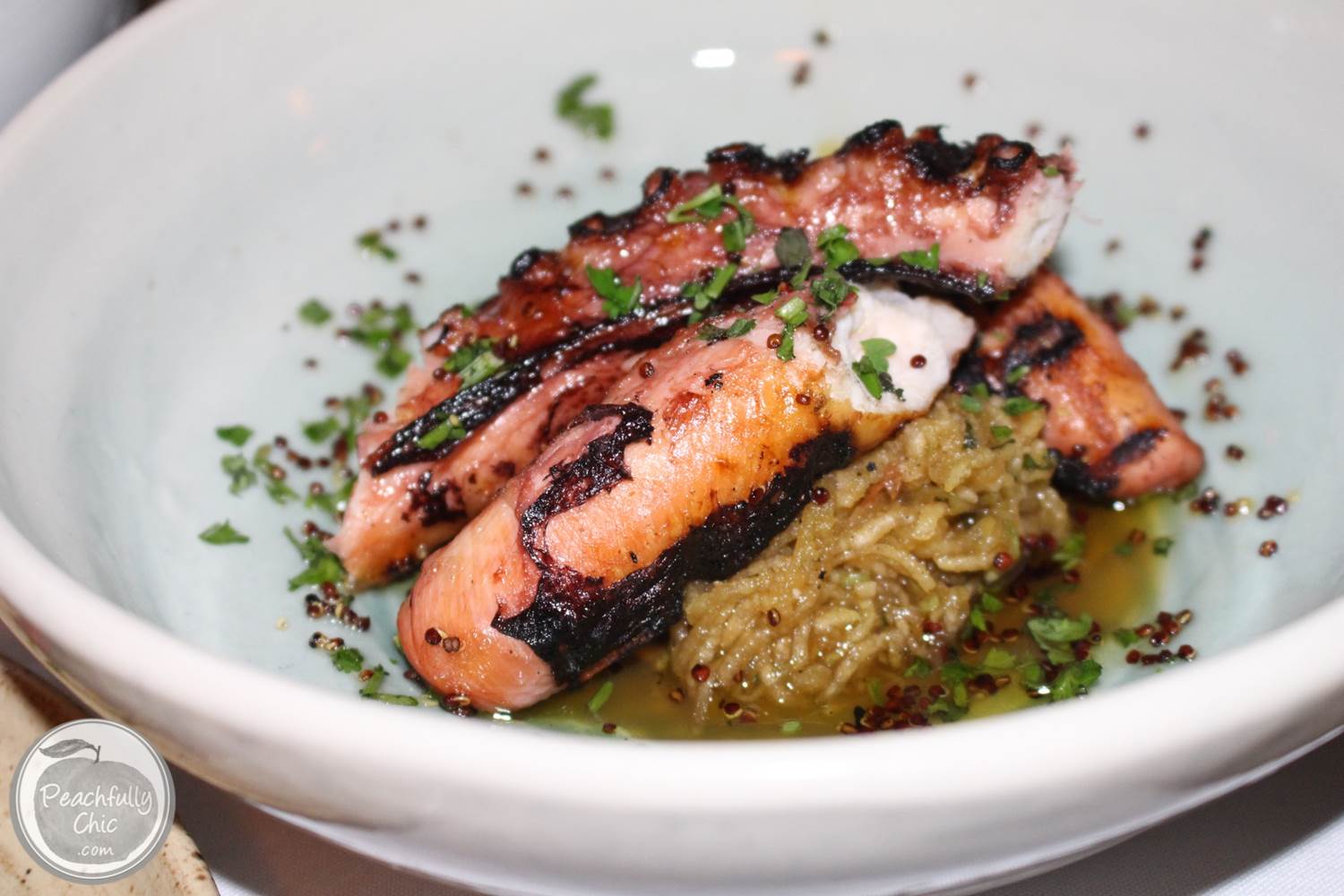 This Charred Octopus was my first introduction to octopus – ever!  It deserved it's own photo 🙂  I couldn't believe how good it was… and that I'm actually now a fan of octopus.  Never thought I would say that!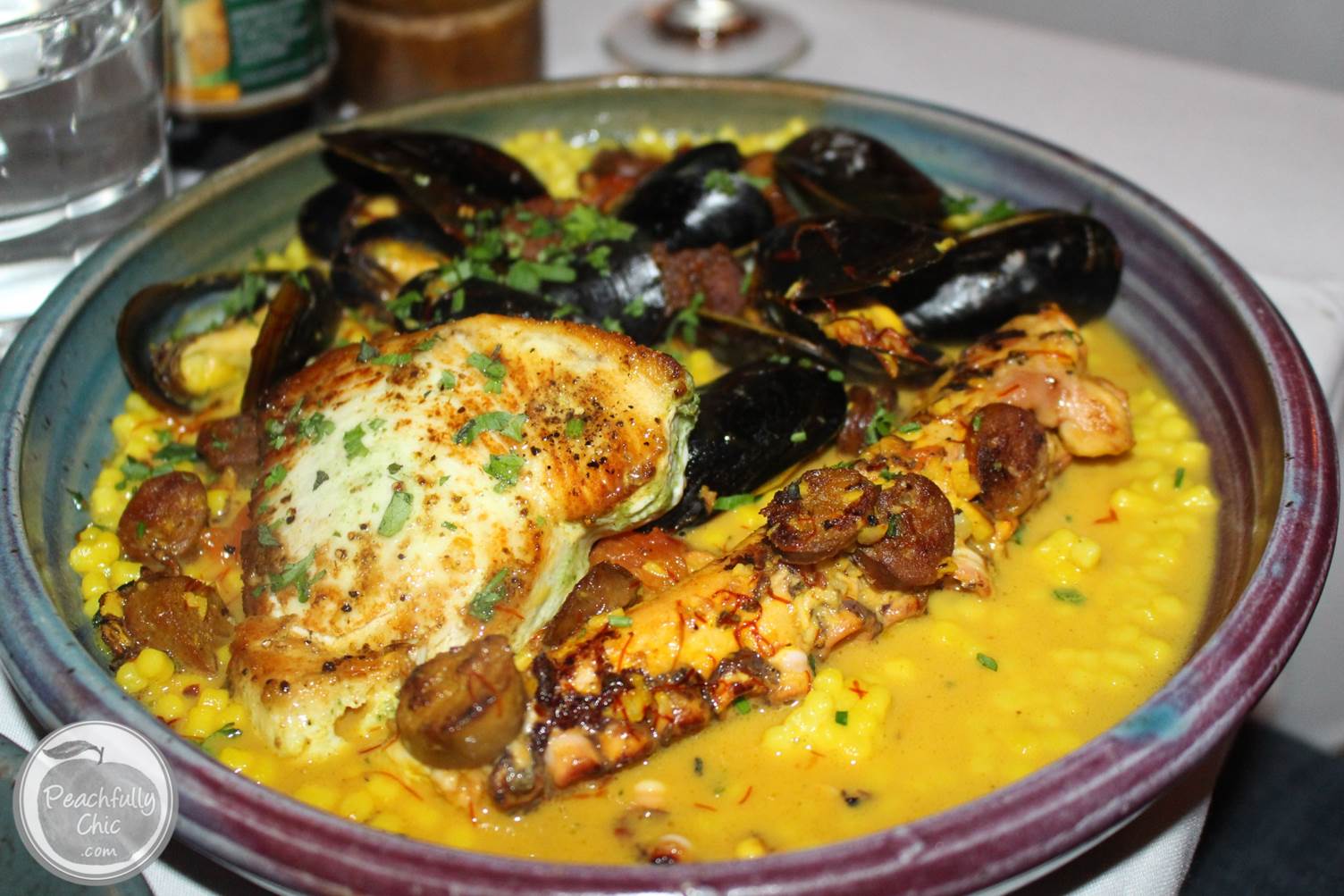 Of course Kevin had to switch things up a little and try an entree of the Seafood Couscous (mussels, octopus, swordfish, lamb merguez, Israeli couscous, and saffron broth).  He had been wanting to eat some fresh seafood and couldn't resist!
And when I say we shut the place down… we really shut it down!  Our group was the last to leave!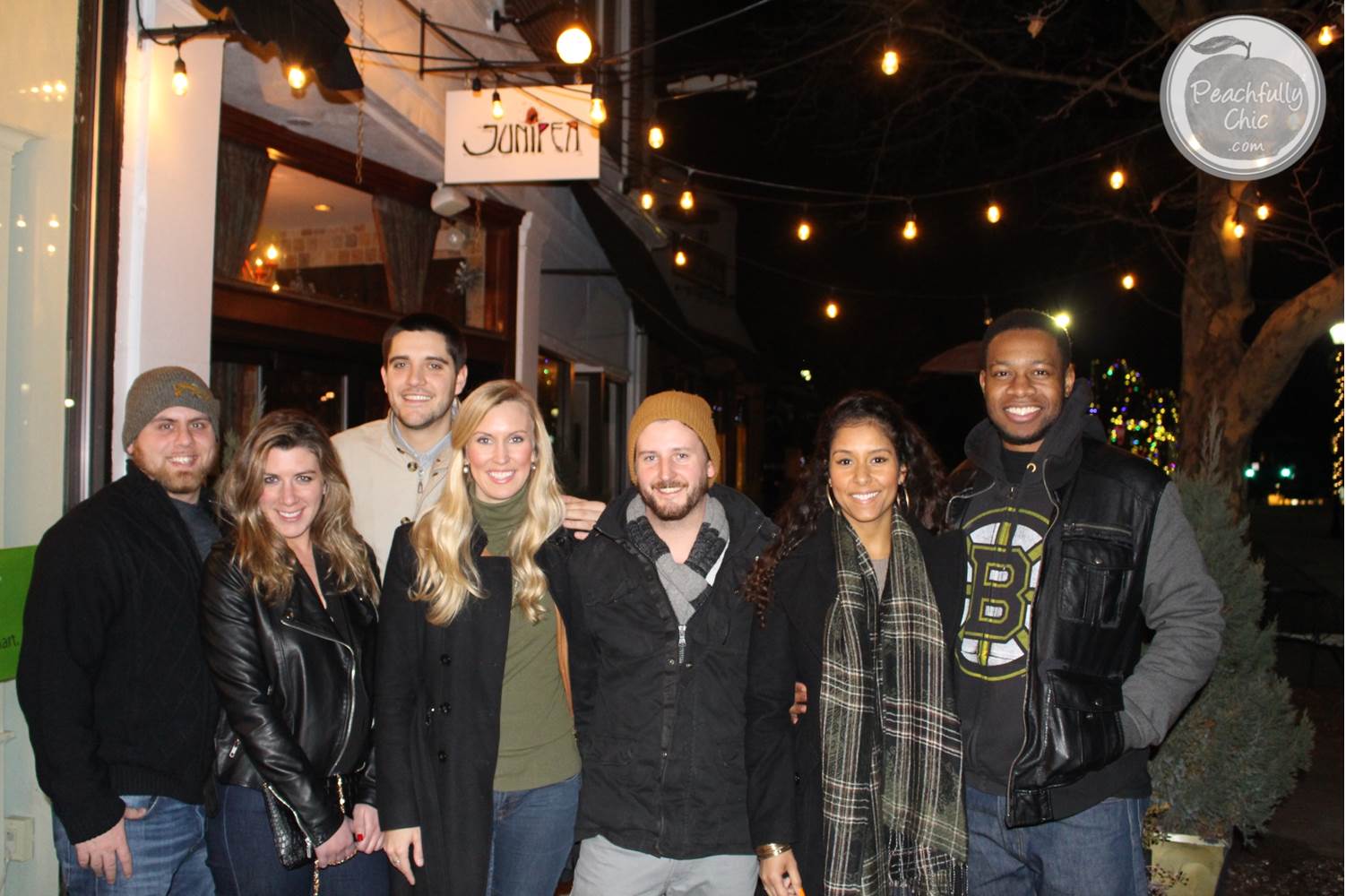 It was fun catching up with everyone and it was hard to call it an end to the night!  Such a perfect combo of great food and great company!
So if you just happen to be passing through Massachusetts and need a great restaurant to check out, I highly recommend Juniper in Wellesley.  And keep an eye out for our rising culinary star, Matt Dion!