Which Wedding Website is Best for You?
As more of our friends kick their relationships into high gear by getting engaged, I thought it might be fun for me to share what we decided to do for our wedding website since I didn't share this on our list of vendors.
Because I work in digital marketing, it wasn't even a question of whether or not we would have a wedding website (of course we would – it was the easiest method of sharing mass information about our destination wedding in Charleston, SC with guests so I didn't go crazy trying to repeat details over and over), and instead it was more of a question of which website would be the best option for us.
Some of the companies we considered with wedding themes to choose from:
[line]
Why We Chose Appy Couple Wedding App:
We found Appy Couple helpful and I wanted to share our thoughts… no reimbursement or sponsorship is involved for this post, but Appy Couple was generous enough to provide a discount code for me to share with all of you – scroll down to get 15% off!  🙂
1. Mobile Optimized!  It had a great user interface for our guests to navigate on a full website page for desktops, and it also featured a custom app for optimized mobile experiences.
A large amount of the time I spend online is through my iPhone, it was important that we give our guests something they can access and easily read on the go… especially since most of our guests were coming from out of town!
The website is accessible on desktop, but you do have download the app on your phone or tablet. You can make the site public or private. We decided to make the app private so that only those who have our wedding code can access the the app version and leave comments.
2.  Themes:  Fun designs and collaborations with great wedding companies like Minted, BRIDES, Wedding Paper Divas, Real Simple, Elli, etc. You really don't need any website building experience to make this full of details and look great.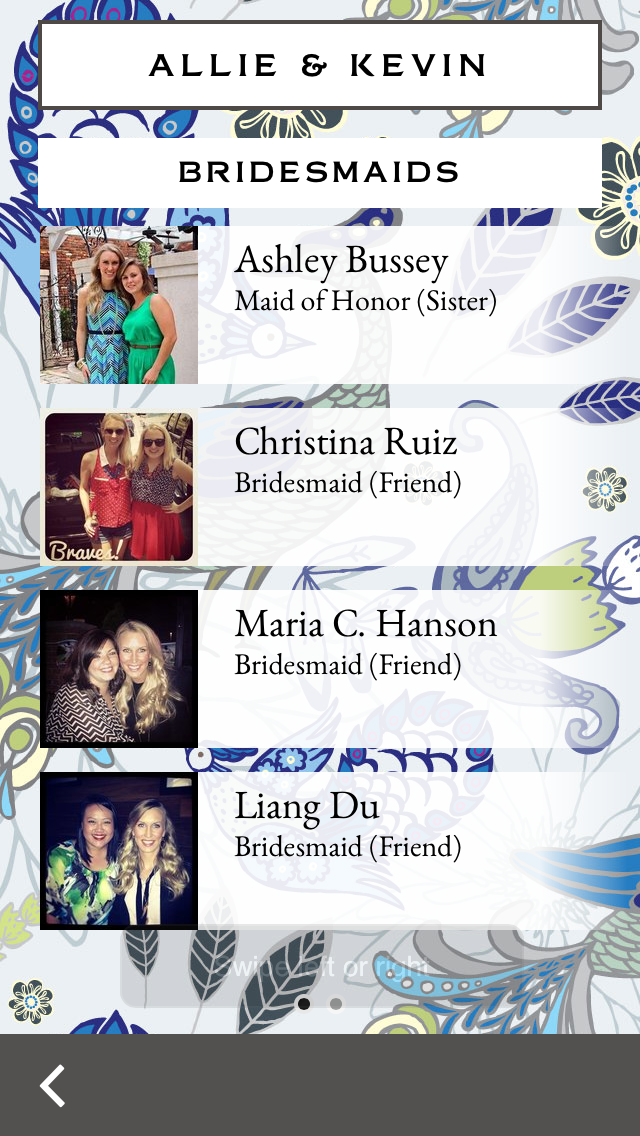 Our Bridesmaids listed out with stories on our relationships 🙂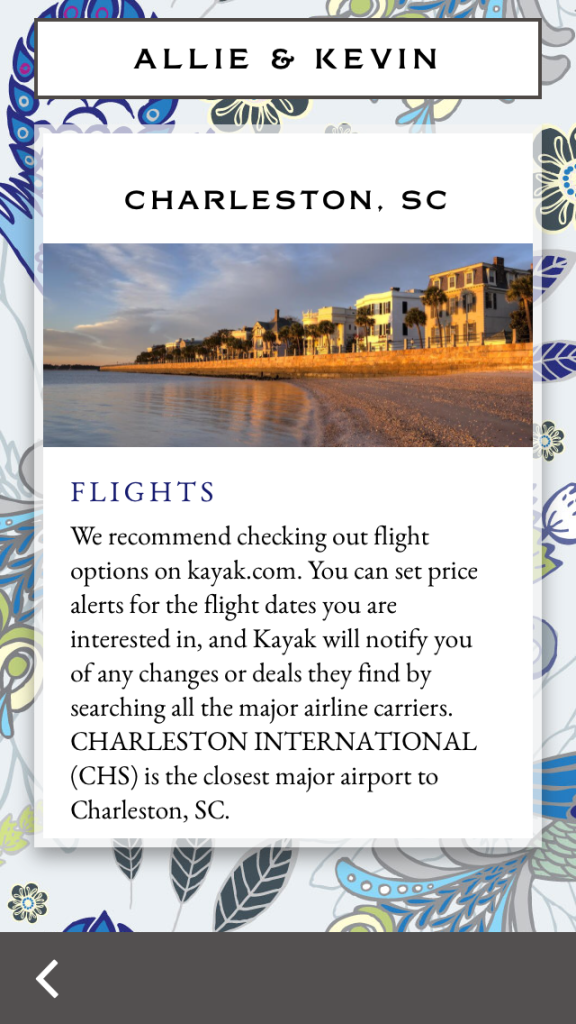 You can add in as many excursions or travel details as you wish…. completely customize it!
There are even games that you can customize to incorporate photos of the happy couple!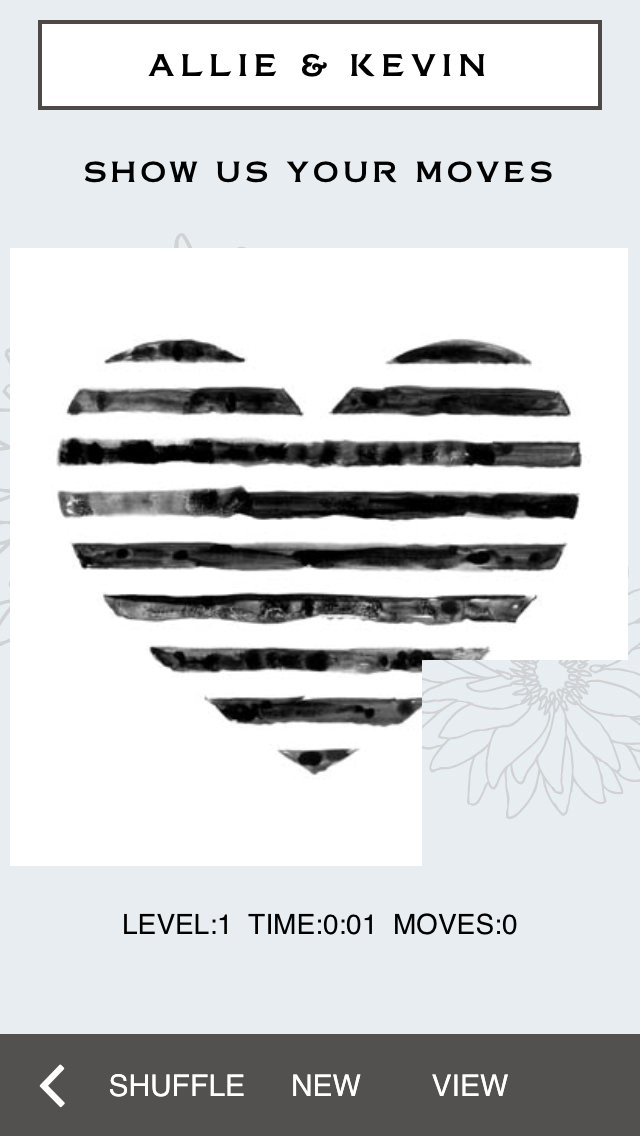 3.  Features:  After looking at a ton of layouts and features on some of the other wedding sites (ie: Guest Book, Gallery, Registry, People, etc), I noticed there were a few additional features that the Appy Couple Wedding App brings to the table (Countdown Clock, Toasts, Games, +more).  I really liked the level of detail you could include (very easily I might add) into the website/app.  You can sync almost all areas of the site to the corresponding website, and you can customize the icons and images too!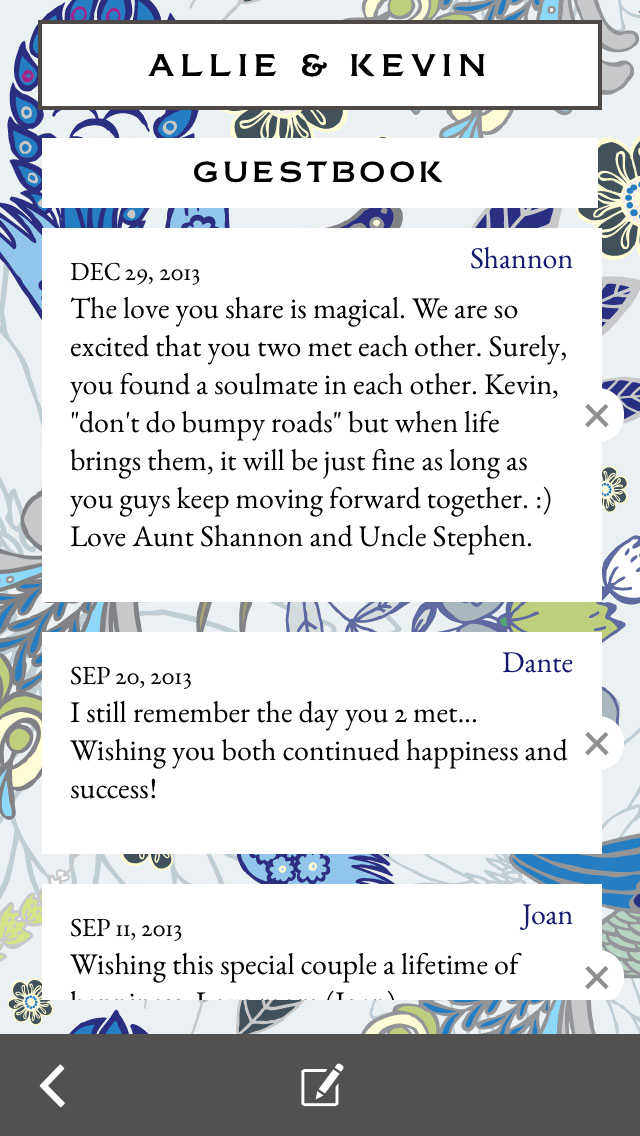 The guest book was a fun way to see thoughts from loved ones before the wedding!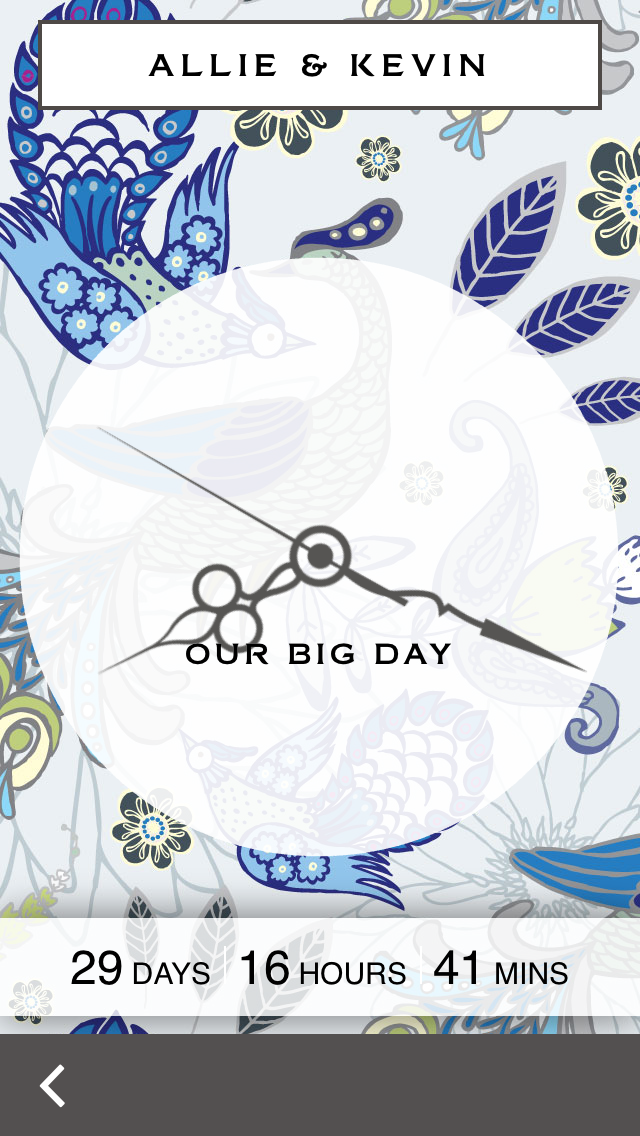 The countdown was real people!  My mother-in-law loved this feature… she sent me regular screenshots in the months and days leading up to the big moment haha
More details are provided if you click on each event date… directions, photos, even color scheme!
And below is a screenshot from a fun little toast section… the bubbles floating around the screen just like champagne ~ makes me thirsty / ready to party! 😉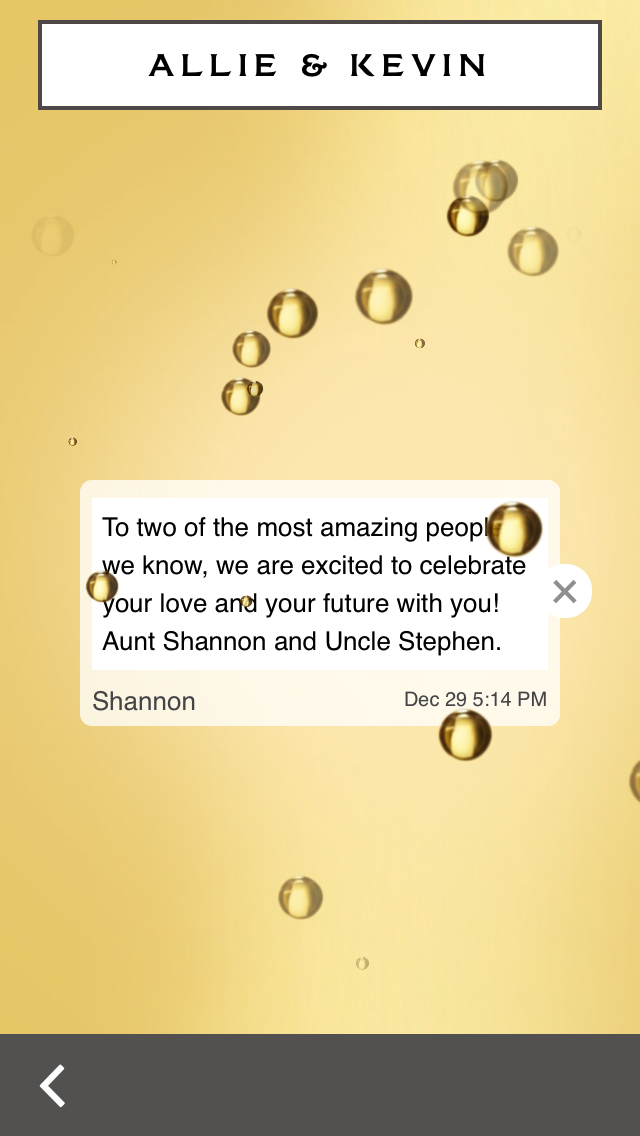 Although I've shared some screenshots with you in this post of our actual app version, you are welcome to check out our desktop version here since we can keep the site live as long as we want it:
CLICK HERE TO VIEW OUR WEDDING SITE
[line]
And as a special gift to the Peachfully Chic readers, I'm excited to share this discount code for 15% off any Appy Package: Boutique and Luxury!
Here's the Appy Couple Discount Code you can use:
LOVEALLISON
[line]
I'm sure you'll find a great wedding website no matter which company you go with, but I had to share this app with you since it's so much more than just a typical wedding website!
If you go with Appy Couple, I do hope you find it just as helpful as I did even… it takes some of the headache out of sharing all that information with 100+ people, plus it's well designed and it looks great!
Good luck on those who are planning their wedding whether you're already engaged or you're just making plans… it doesn't hurt to be prepared 😉