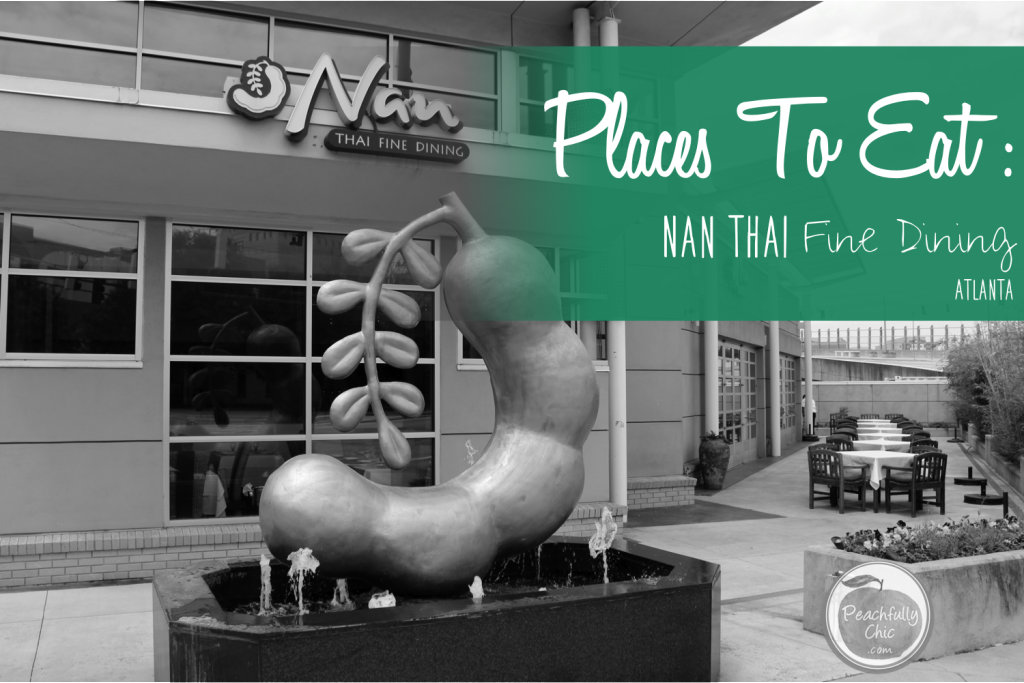 Atlanta Restaurant Review:
Recently I caught up with one of my mentors, over lunch at Nan Thai Fine Dining in Atlanta on the corner of Spring & 17th in midtown.  Beyond the sparkling conversation that extended my one-hour lunch break into two, the food was fantastic and the decor was very "zen-like".  My mentor suggested meeting at Nan, which was my first time, and made a reservation for the two of us – but more on the real reasons you need a mentor of your own.  So back to Nan… This the place to eat some great Thai food.
Nan Thai Fine Dining:
1350 Spring St NW, Atlanta, Georgia 30309
404-870-9933
http://www.nanfinedining.com
As I mentioned, we went for lunch.  We had a ressie, but this place was not crowded and I'm sure we would have easily been seated without one.  Dinner may be a different story though and I'm always a big advocate of making reservations when available to ensure you have a table regardless.  As I pulled up to the valet, I even noticed there was a group of monks in the parking lot piling into a Tahoe, so I thought, "If it's good enough for some monks in full robe attire, I'm sure it's legit!"  Not that I think monks are experts on Thai food, but something about it made me smile! The overall feel is far from a typical cheap Thai food place that you might think of.  The restaurant is adorned with red, black, and gold accents and features a lot of natural dark wood.  Despite the extremely high ceilings and all the natural light streaming through the large wall of glass windows, Nan has a clean cozy feeling that really is calming.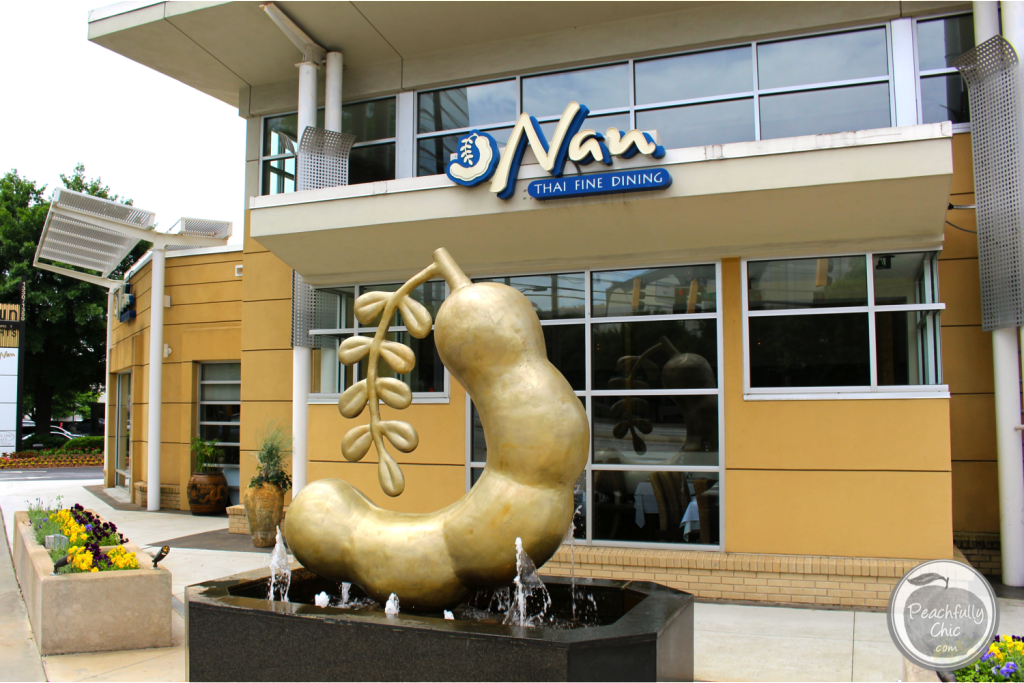 The exterior of the restaurant has since been painted a deep burnt auburn color so you won't find this golden yellow exterior any longer.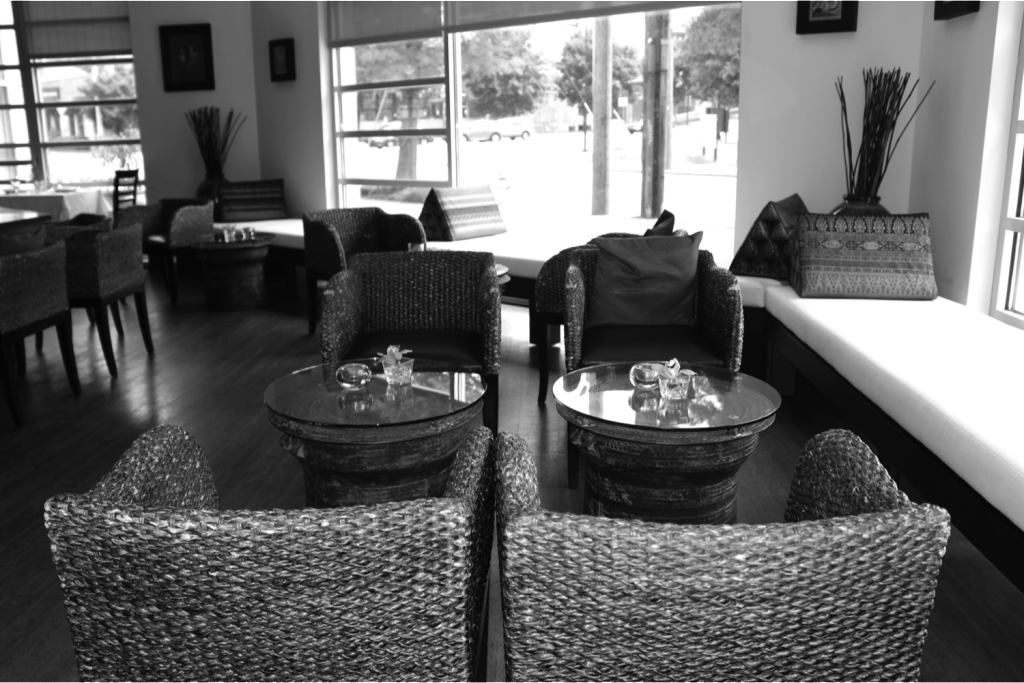 The lounge area above featured built-in benches with beautiful wooden accents. The bar below connects to the lounge area where I ended up hanging out until my mentor showed up.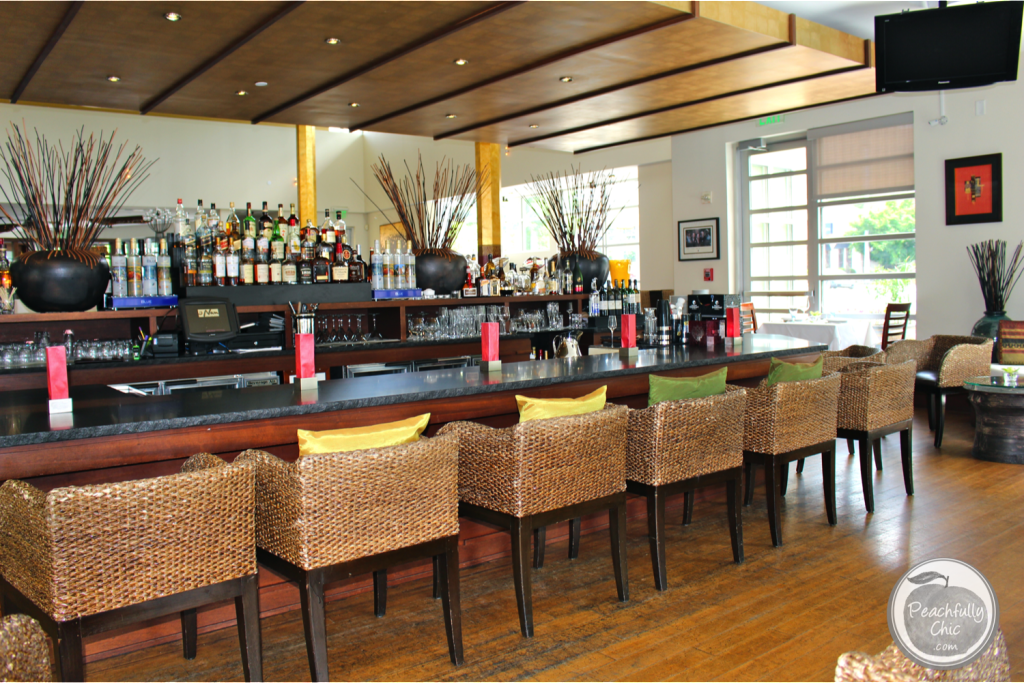 We started with Nan's Tasting Tree for $22, which was an assortment of chef selected appetizers.  There wasn't a single thing included that I didn't enjoy, and it was the perfect tasting option for two – albeit a little pricey for just two people's appetizer.  Unfortunately, I didn't snag a photo of the appetizer to share with you all, but trust me when I say the presentation was fun in that it was delivered to our table on a tree inspired tiered display!  I ordered the signature dish of Kai Siam for $20, which was sautéed sliced chicken breast with sweet red chili paste, fresh pineapples, onion, scallions, cashews, and mushrooms served with pineapple fried rice. Let me just say that this was simply delish!!  It was the perfect blend of sweet pineapple with a bit of spicy kick.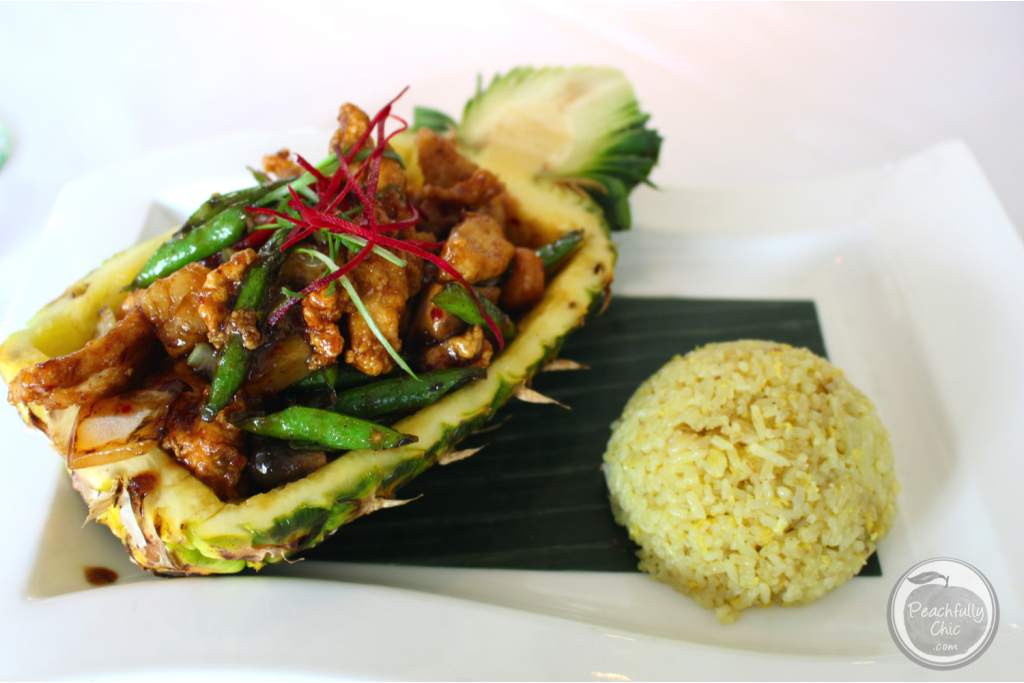 Overall I would definitely recommend this place if you a looking for a neat place to try some tasty Thai food. I can imagine it would be an elegant date night spot if you don't mind spending a little. They have traditional curry options and a few other sautéed dishes that looked good. Most of the dishes fall between the low the high $20's with a few options above and below so you should be able to find something to eat, although it may just be an app or a salad if you're on a tight budget. Regardless, I encourage you to check it out. The staff was friendly and the food was good. What more could you ask for!?
What's your favorite dish from Nan? I'll definitely be going back sometime soon and I'll need suggestions on what to order next! Have you been to any other great Thai restaurants?? I would love to hear from you on any other Thai spots you absolutely love!