Pulling together holiday parties means that it's time to break out your hosting skills and make sure you've got your entertaining basics down pat.  One of the easiest and tastiest ways to start mastering your entertaining basics is to begin by preparing a delicious cheese board for guests to nibble on as they enjoy the festivities.
When putting together a cheese board you're obviously going to need a variety of delectable cheeses, and Sid Wainer & Son is the best place to start looking for their huge cheese collection produced by hand in the English countryside.  In fact, Sid Wainer & Son is a great stop for all the essentials you'll need to put together the perfect platter.
A few other must haves to make sure you're rounding out the flavors are honey, jam, crackers, cured meats, almonds, dried figs, and of course… a little wine to accompany it all 😉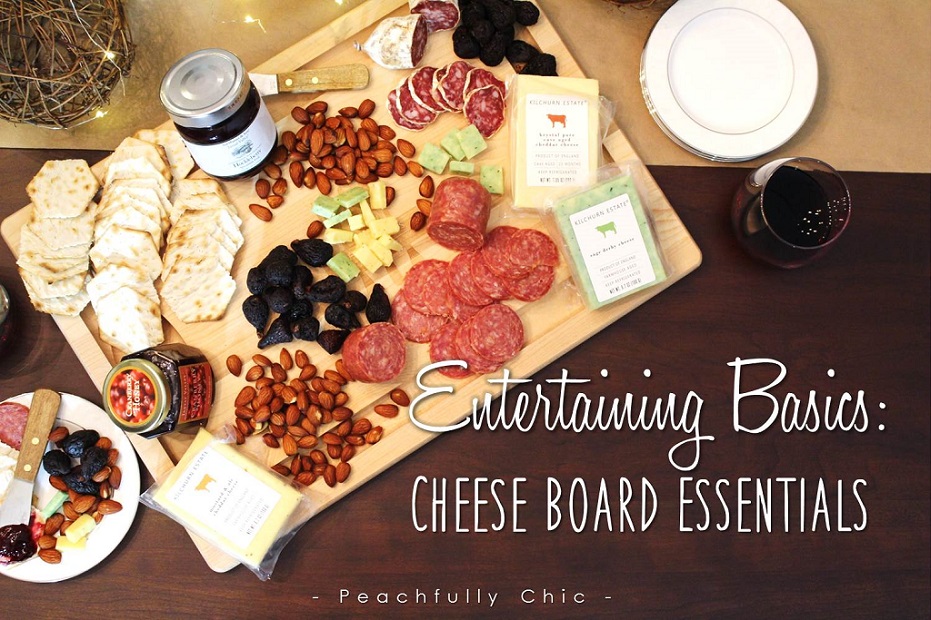 The great thing about putting together a cheese board is working with a variety of elements. Find a big cutting board or tray and lay out the food in a way that adds a bit of dimension and interest to the table that encourages guests to indulge on the sweet and salty combinations.  You can do this by precutting & stacking cheese bites, including handfuls of almonds, slicing salami and layering them in a row, etc…. Try this on one side of the board and then mirroring the look on the other side.
Don't forget to leave out some small plates and either toothpicks, cheese knives, small spreaders, or other utensils for guests to access the jam, cheese, and other food.  Sid Wainer & Son has great spreadable fruit (my favorite is the Huckleberry), mouthwatering salami (I recommend the Sopressa), and my favorite cheese is the classic Krystal Pure Cave Aged Cheddar… But the Black Truffle Cheddar Cheese is next on my list to try!
The final piece of advice for preparing the perfect cheese board is to bring on the variety!   You'll always have guests with very particular tastebuds and those adventure seeking food lovers, so the more variety you can offer guests to try a little of each the better.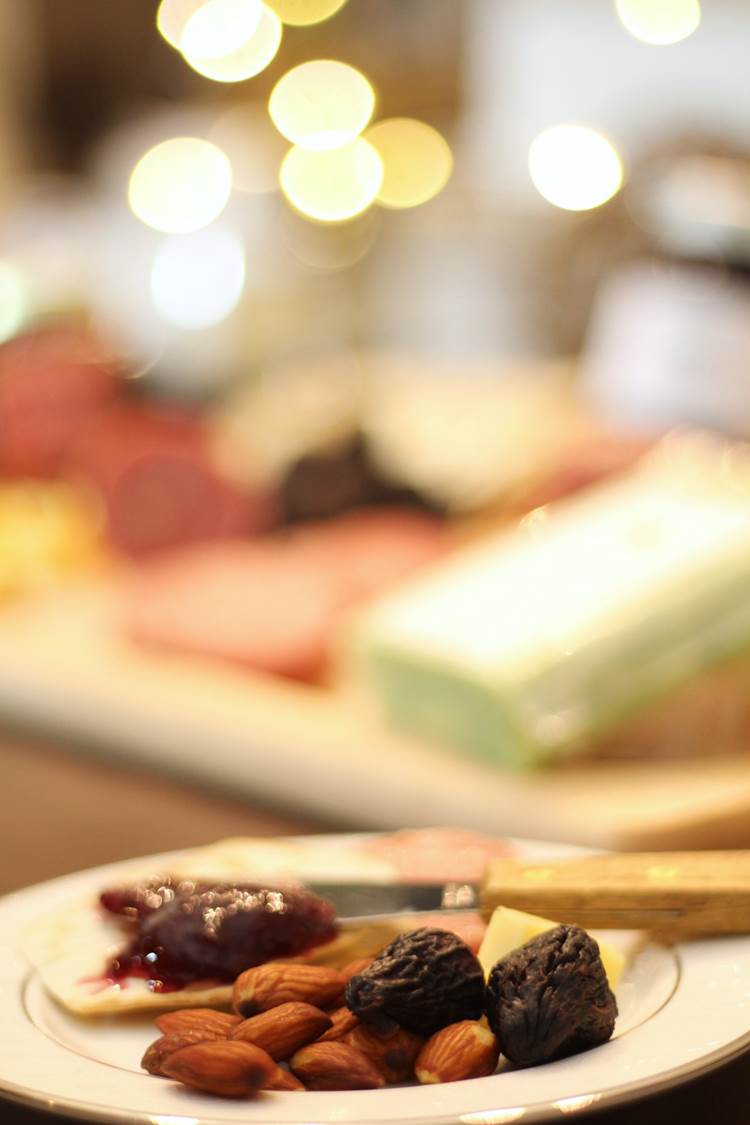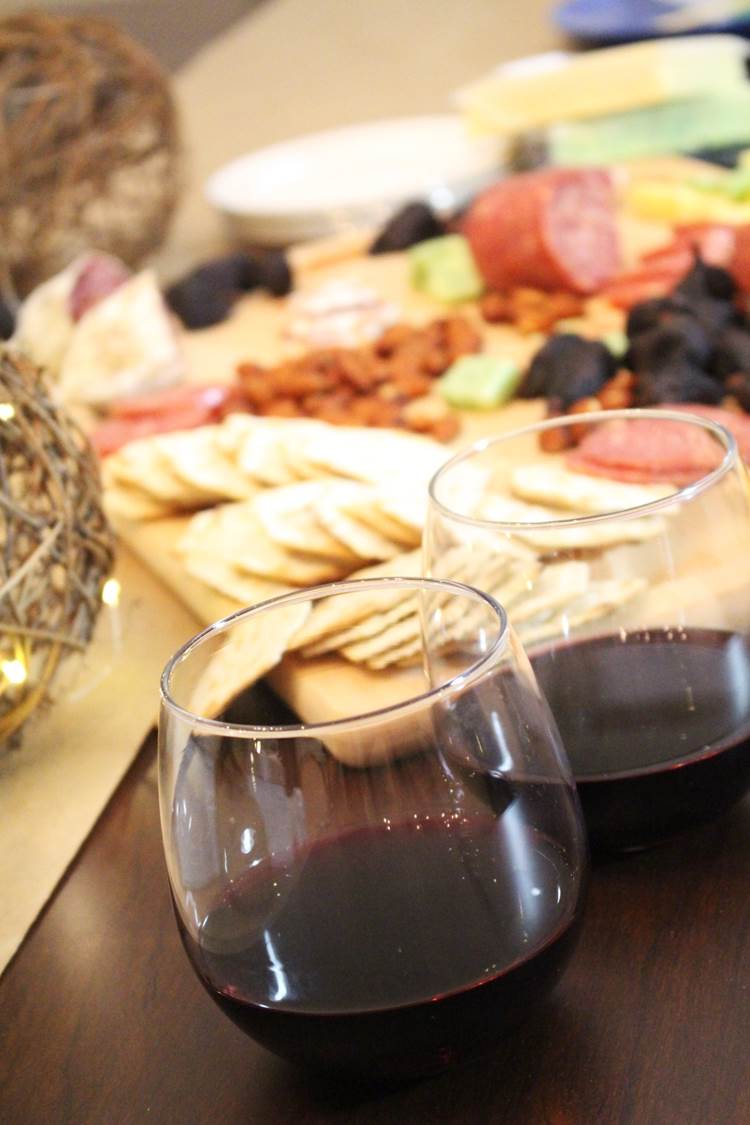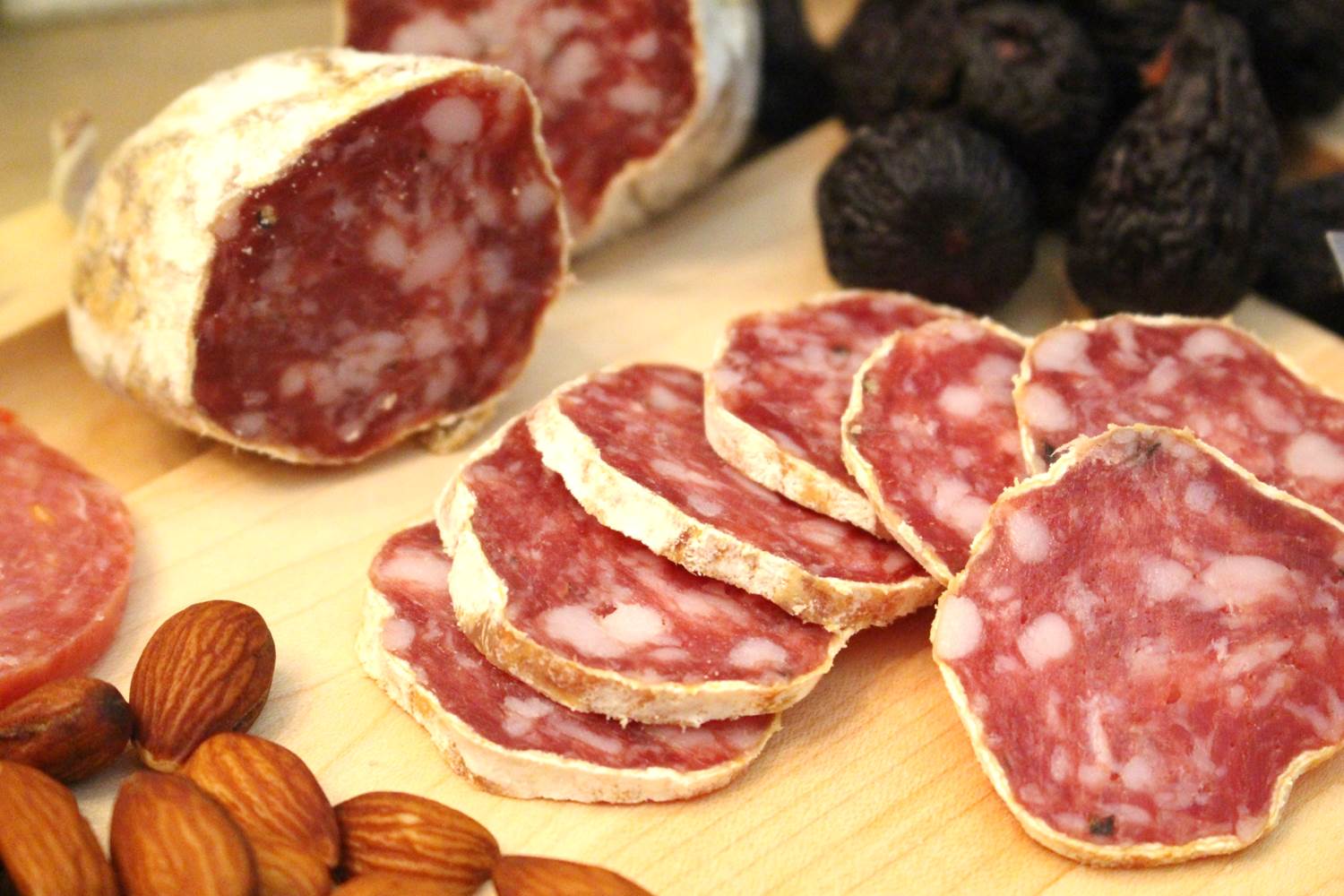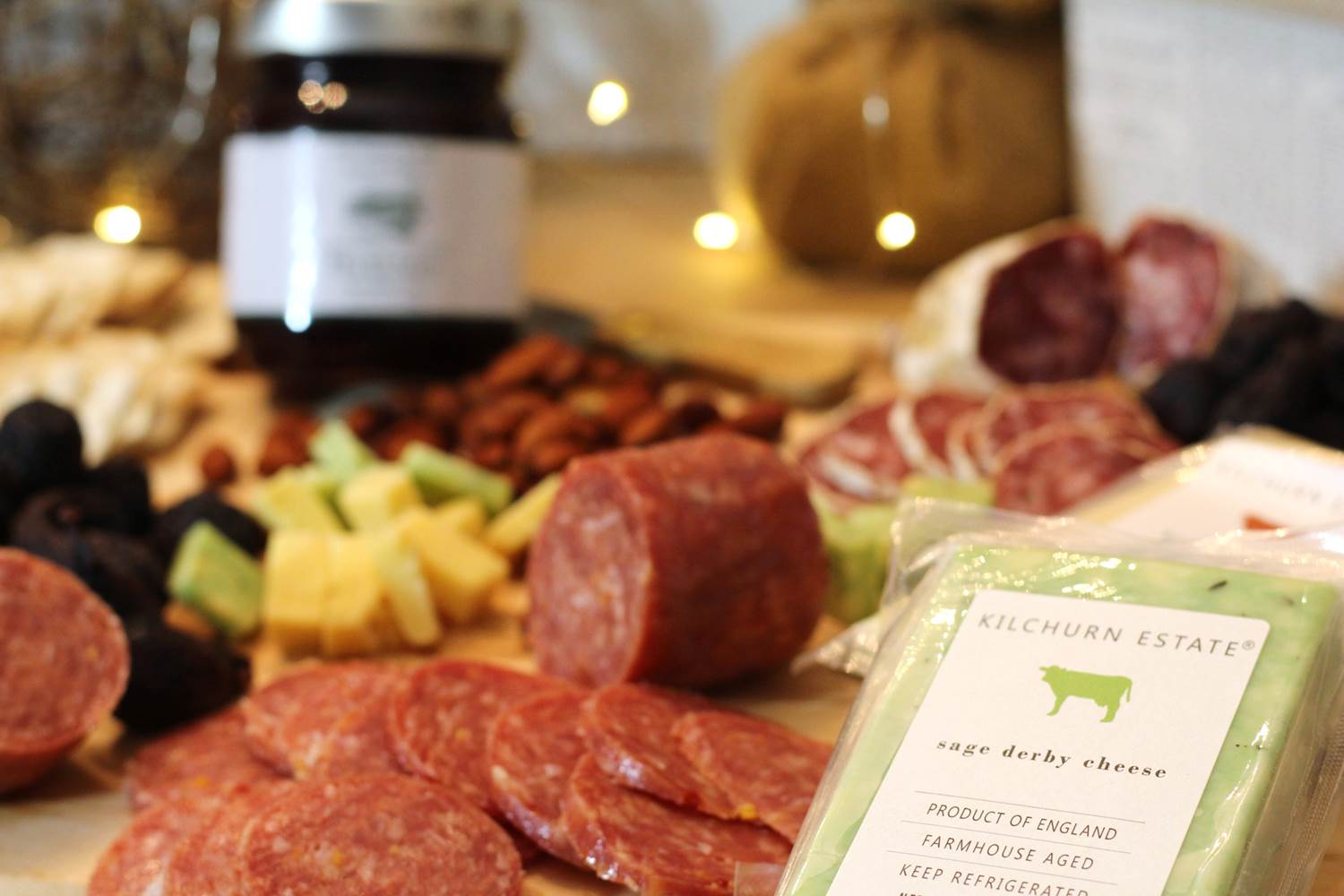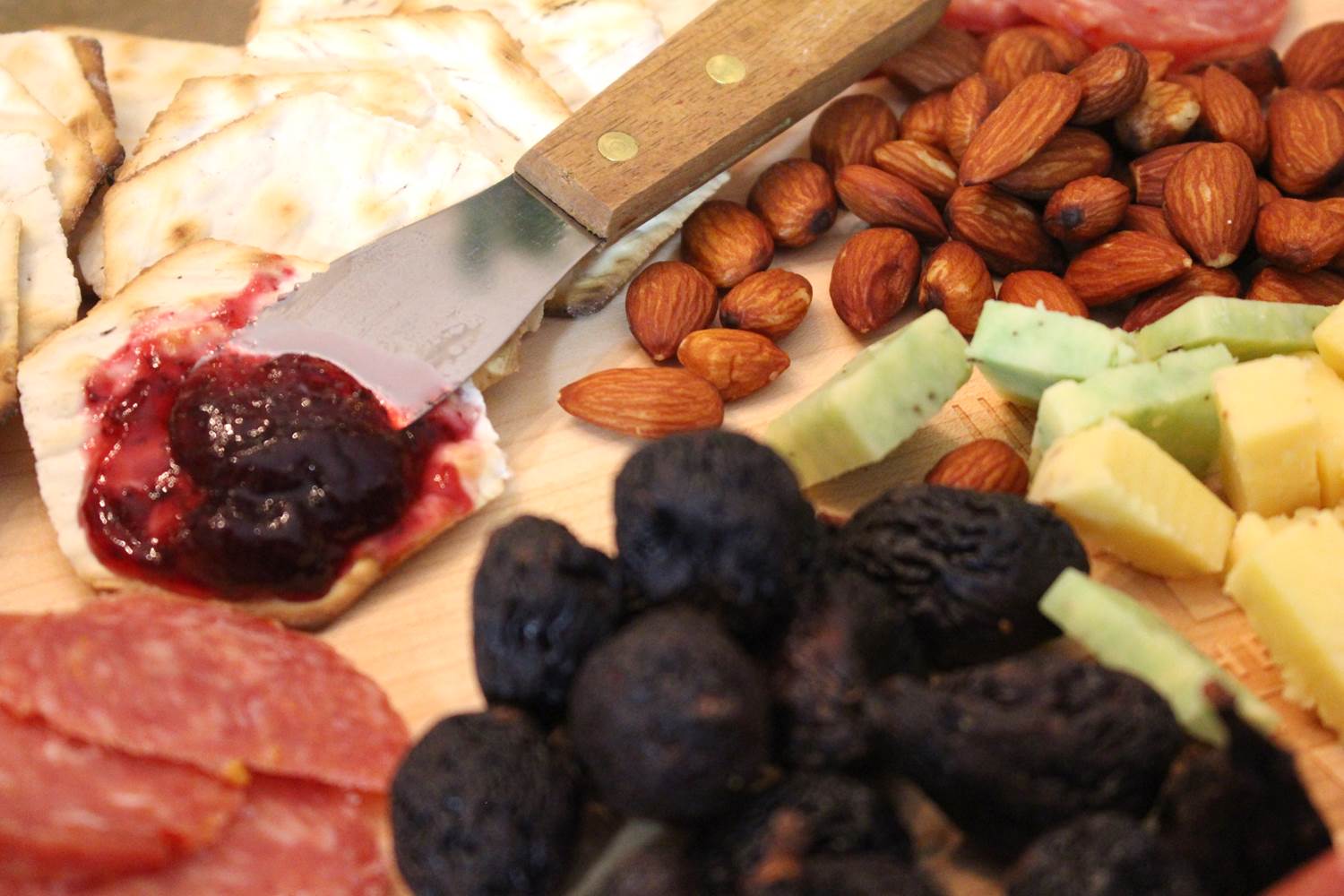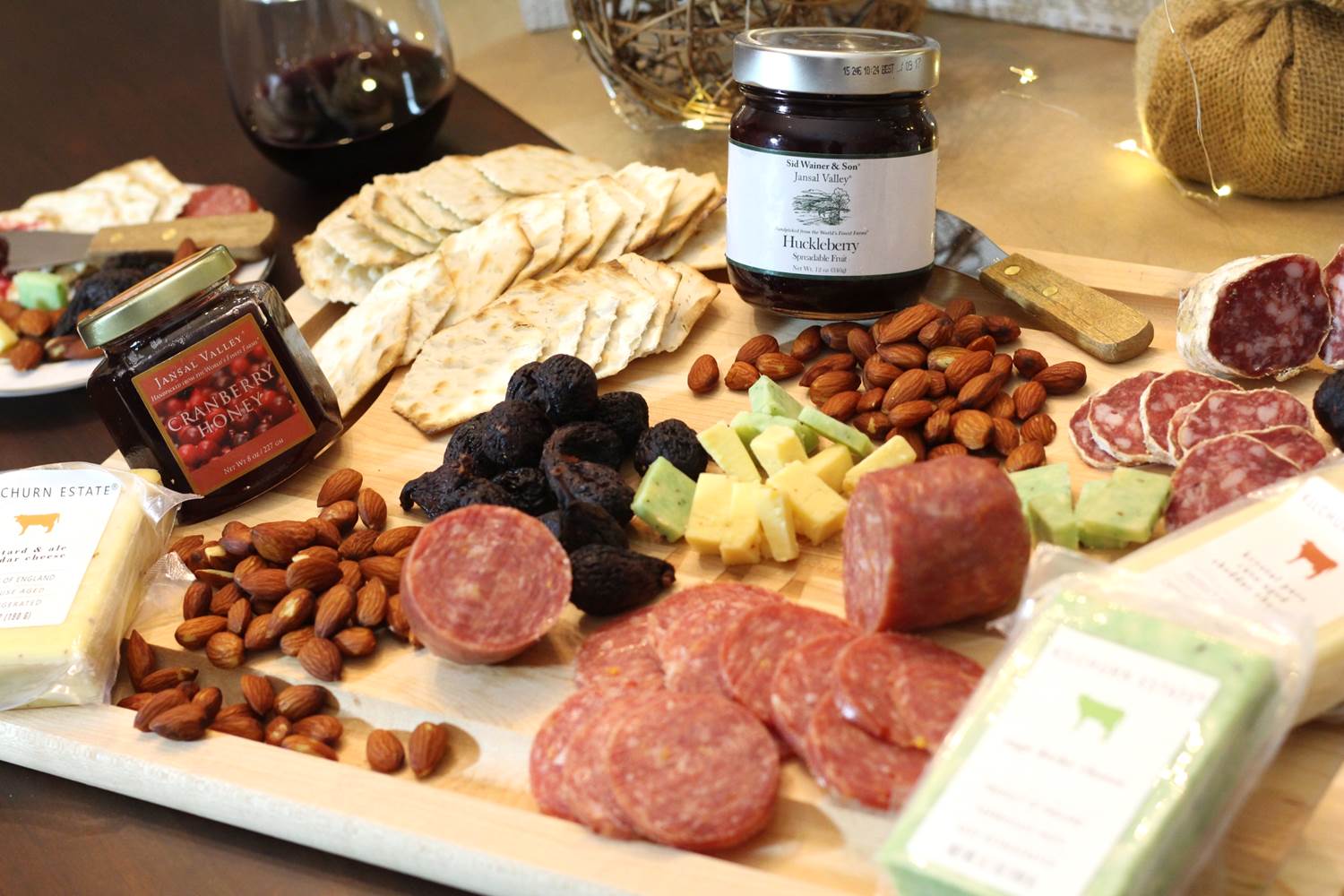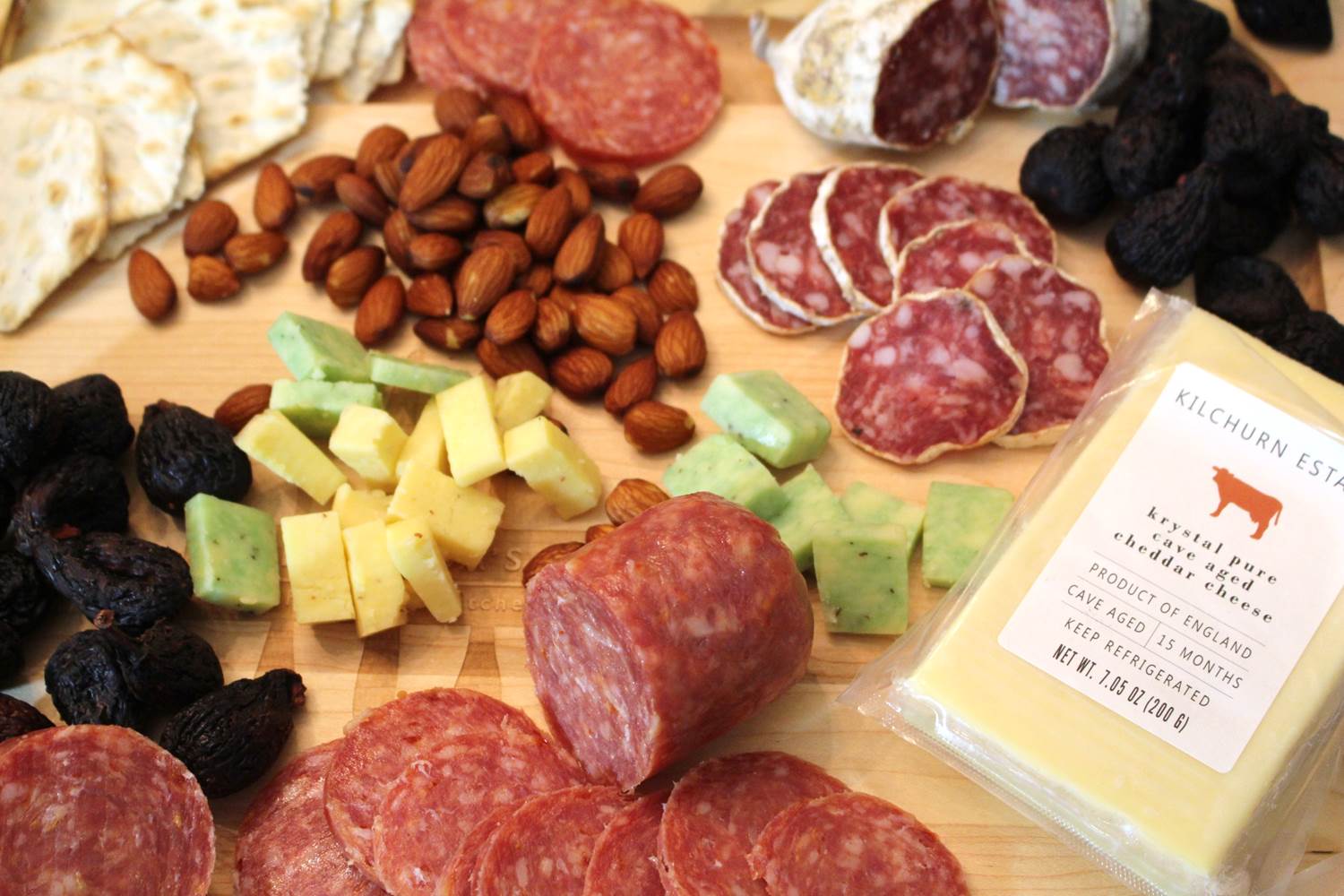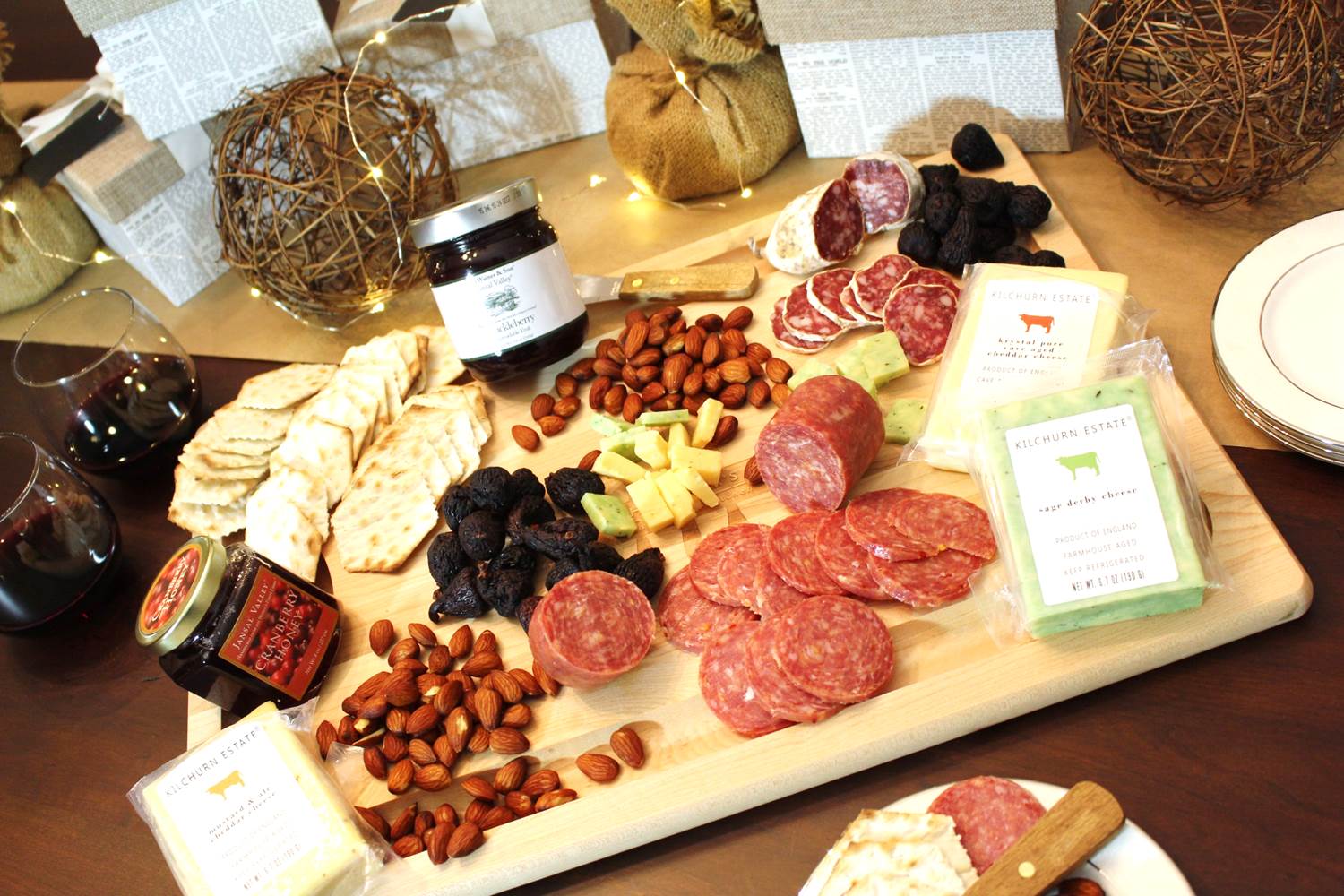 Top Tips to Build a Cheese Board:
Prep Before Guests Arrive
Serve High-Quality Food
Don't Forget Utensils
Pair with Some Great Wine
Include a Variety of Bites (both Sweet & Salty)
So for the next holiday party, whether you're hosting or just bringing something to potluck dinner, you'll have the entertaining basics down by creating the perfect cheese board.
For all the essentials, you can shop Sid Wainer & Son or follow along with them on Facebook, Twitter, or Instagram for even more foodie inspiration!
Happy Entertaining Y'all!

*Although this post was sponsored by Sid Wainer & Son; however, all views, opinions, photos, and styling choices expressed on Peachfully Chic are purely my own.