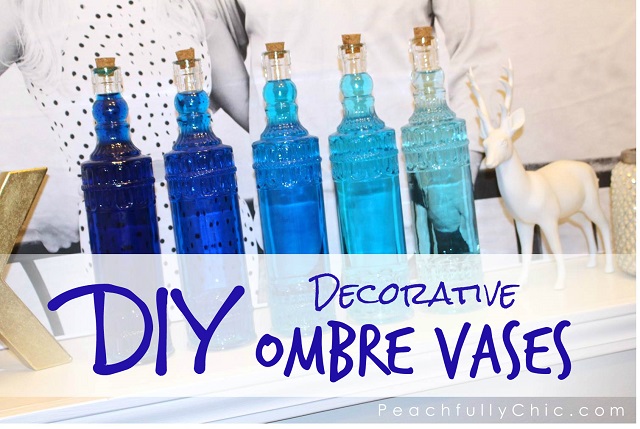 I'm excited to share with you one of my very first original craft projects that I just posted to Craft Box Girls as their new DIY Editor with the CBG team!
I was shopping around Anthropologie (my fav!) for some new knobs to replace what was on my desk and bookshelves in the Peachfully Chic office, when I spied a fun little design element on the tip top shelf in the far back of the store.
It was a row of vases filled with colored water that gradually increased in darkness of the same color from one vase to the next.  It was a beautiful ombre effect that I thought would be easy to replicate and add a pop of color to our next brunch or dinner, or give some nook a bit of added decoration.
You can check out the step-by-step instructions on how easy it is to create your own DIY Decorative Ombre Vases on my original Craft Box Girls post here!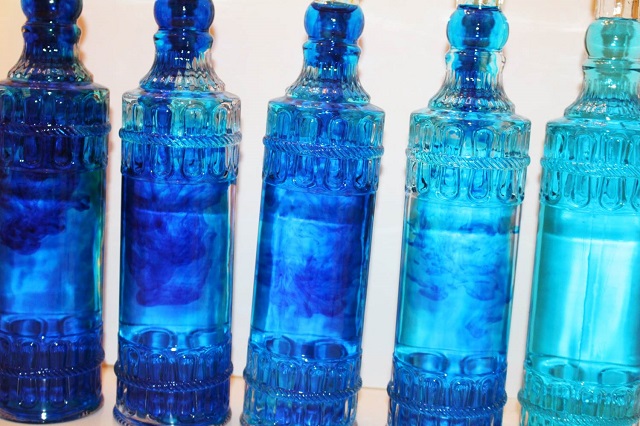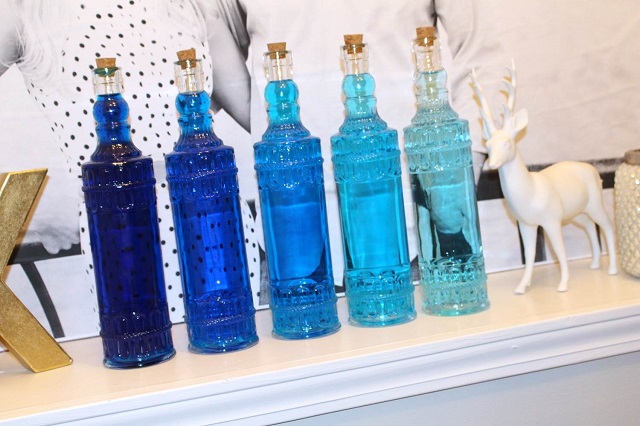 I'm pretty happy with how it turned out!
I can see this being a very easy thing to switch out colors to match each party theme…
Purple or Orange at Halloween….
Red or Green at Christmas…
Green for St. Patty's Day…
What will you come up with???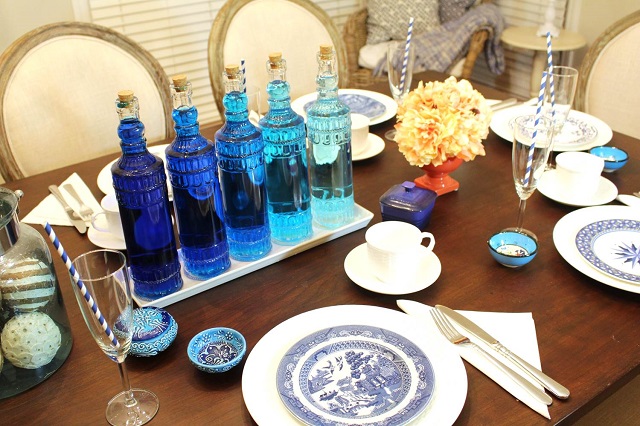 —–
P.S.:  If you're interested in following more of my original DIY posts in addition to what's featured on Peachfully Chic…. and finding more great tips from a whole slew of other talented bloggers, hop on over to Craft Box Girls & check it out!