As summer comes to an end, I recently hosted a lemon-themed dinner party to toast the end-of-summer with a few close friends.  I pulled together this video recapping the details of our lemon party along with seven tips to create an unforgettable table setting.  Inspired by the lemon printed table runners I picked up from the Amalfi Coast, I combined a mixture of yellow, white and green accents to pull together a bright and beautiful table setting that's sure to entertain and impress.  From woven chargers and custom place card settings to sliced lemon-lined centerpieces and other lemon accents – the perfect combination to create a memorable night is easier than you might think and I've included a recap of my simple tips below.
7 Tips for a Great Dinner Party:
---

1. Don't Shy Away From Beautiful Textiles
Consider adding pops of color from bright or patterned table linens.  Mix-and-match table napkin patterns with complementary tablecloth patterns.  You can easily change them up based on the season or the color scheme of your party.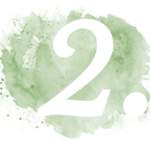 2. Make Guests Feel Welcome With Custom Place Cards
Using custom place cards lets guests know that you've put a little extra effort into making them feel welcome.  If you're letting guests choose their own seat, try using a generic "Welcome" message.  Take it a step further with a more thoughtful approach of adding guests names and choosing seating arrangements to ensure a mix at the table.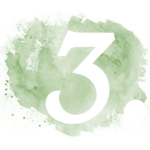 3. Run Two Table Runners Parallel
Change things up a bit and instead of a traditional long table runner placed down the center length of the table, try using two shorter table runners parallel across the short width of the table.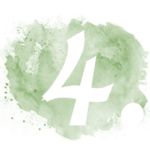 4. Keep Flowers Chilled Until the Dinner
When using flowers as part of your decor, especially during the summer, it's a good idea to keep them chilled in a refrigerator until the dinner.  This is particularly good to keep in mind when styling an outdoor tablescape.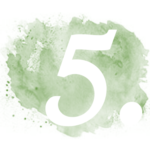 5. Set Your Tablescape a Few Days in Advance
Prepare your linens, place settings, and anything non-perishable so you'll have less to worry about getting done before guests arrive.  By setting up your tablescape a few days in advance, you'll be less stressed the day of the dinner and be able to focus on welcoming guests.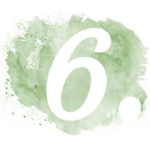 6. White China and Linen Napkins are Table Setting Essentials
Using white china and white linen napkins as your base allow you to easily switch out accents on the table with whatever the occasion calls for.  This contradicts tip #1 a bit for vibrant napkins but still holds true for mixing and matching.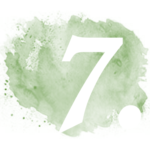 7. Send Guests Home With Something Special
I sent guests home with miniature lemon-infused olive oil to fit the theme of our lemon-themed dinner party.  The idea is that you show guests gratitude for joining you and send them home with a thoughtful favor.  Think memorable over just another knick-knack.