Entertain Kids with These Simple Activity Bags: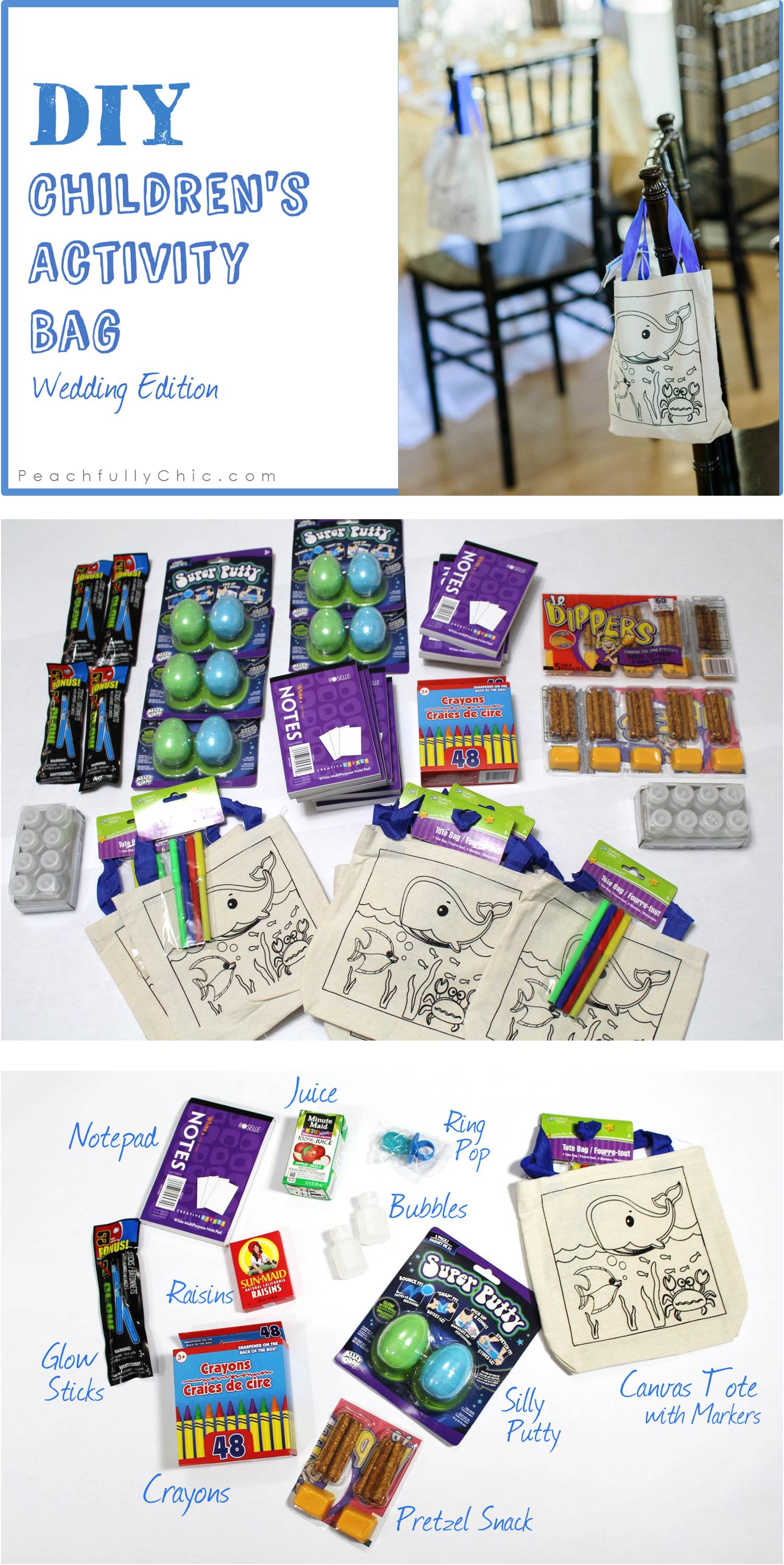 As Kevin and I put together our guest list for the wedding last year, we toyed with the idea of having an "adult only" wedding or including the kids too. Ultimately, we made the decision to include children at our wedding for a few reasons:
We wanted my adorable nephews to participate in the wedding somehow… which was a success (how cute are they!?):

We knew a lot of our friends and family were using the weekend as a joint wedding celebration / Labor Day weekend vacation with the family, and it would have been hard for everyone to find babysitters for that long!
Family is family. You can't really put an age limit on who would have fun, because everyone (young and old) will just make it that much more special.
All that being said, we wanted to do something special for the kids that would add a personalized touch to their own experience, so I thought it would be fun to make a children's activity bag for each of them.   We kind of lucked out with the fact that we only had about seven kids attending and they were all boys, which made it easy for me to go shopping for knick-knacks to fill the activity bags with.
I bought everything from the Dollar Tree, including the cool little canvas totes to color on that would hold everything… which meant each activity bag cost us under $5 to make since some of the items were packaged in bulk.  Here's what we included in our children's activity bag for weddings:
Blank Notepad
Crayons
Bubbles
Glow Sticks (Blue to match the wedding ! they were a big hit!)
Silly Putty
Juice Box
Ring Pop
Snacks (Raisins + Pretzels w/Cheese)
Canvas Tote w/Markers
We wanted to include a few items that they could play with at their tables (silly putty, notepad + crayons), but also interact with at the party (bubbles + glow sticks).  We threw in the juice box, ring pop, and snacks if they wanted to nibble on something before their kids meals came out just in case they didn't like the hors d'ouerves.
I wanted to customize the front of the notepads for each of the boys though, so we used basic paint chips from The Home Depot and I cut two of them to fit each of the front of the notepads.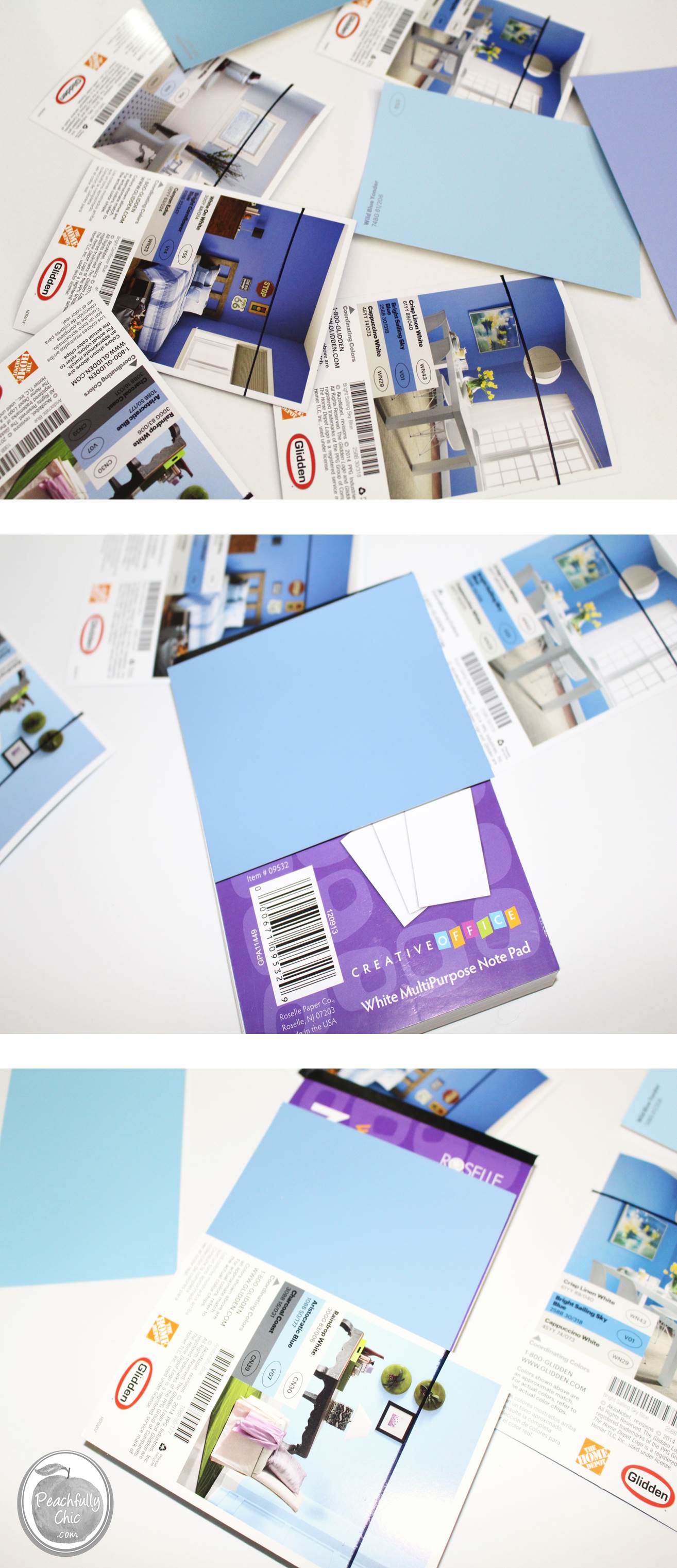 After creating a solid blue base using two blue paint chips of varying colors, I printed a custom design which I created just using powerpoint and some custom fonts I downloaded from dafont.com.
We hung each of the children's activity bag for the wedding on their chairs so that when they found their table and name cards, there would be a special surprise waiting for them.  We also tied little labels with their names onto each bag too.  Based on the post wedding feedback, the kids seemed to enjoy having something there especially for them.  And the parents told me they appreciated the snacks and activities to keep their kids busy.  Bottom line, I highly recommend having some sort of activity bag for the kiddos if you're hosting an adult event!
If you have any questions about making your own children's activity bag for weddings or any other event, leave a comment below and I'll be sure to give you any additional details that I can!