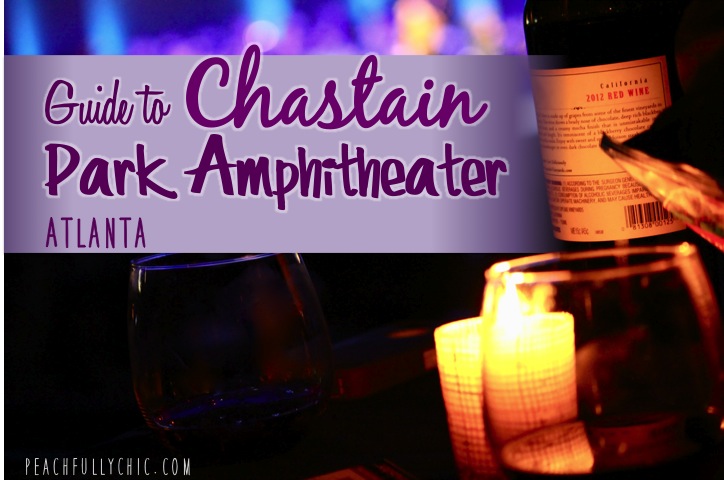 Things To Do: Chastain Park Amphitheater
One of my all-time favorite things about summer is spending as much time soaking up the warm fresh air outside as possible. Combine that with my love of music and you've got the summer concert series presented by the Atlanta Symphony Orchestra (ASO) hosted at Chastain Park Amphitheater.   This was my first summer actively attending concerts at Chastain whenever my evenings (and budget) permitted!  But before you go, I have to share a few brief lessons I learned so you can avoid looking like a newbie at your first concert: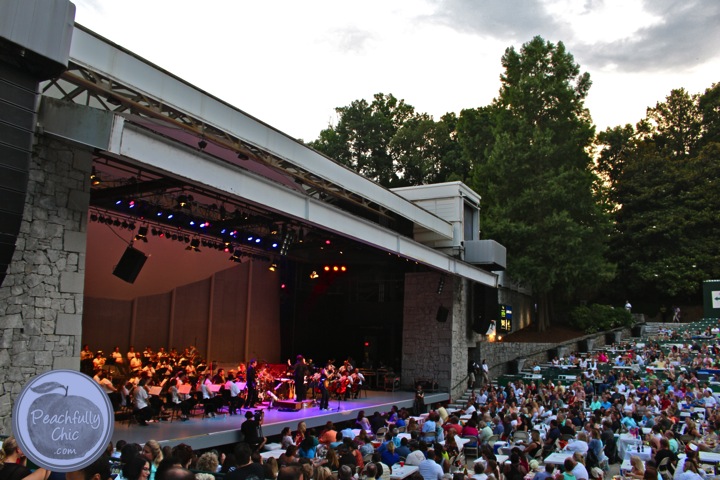 Tip  1:  Check the Cooler Schedule!
The great thing about Chastain Park Amphitheater is that the park is cooler friendly for most concerts.  Basically, you can bring in as much food & drink (yes – alcoholic drinks are included in this category – bring on the winos!!) to really make yourself at home.  Just be sure to check ahead of time before you pack up that new Vineyard Vines cooler you just bought because there are some concerts that DO NOT allow outside food and drink.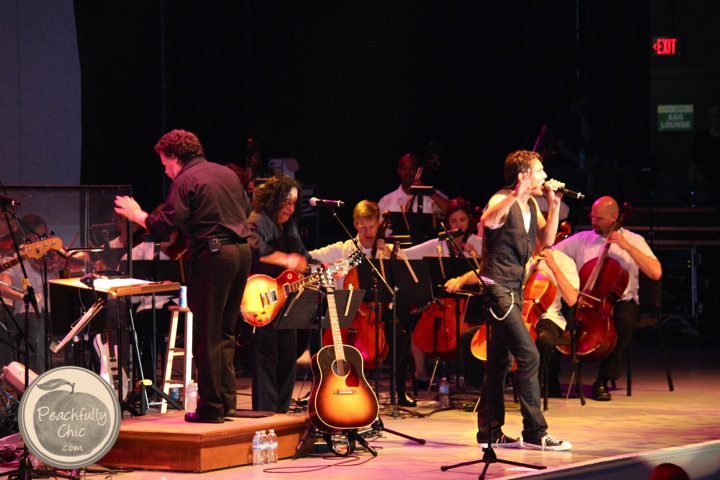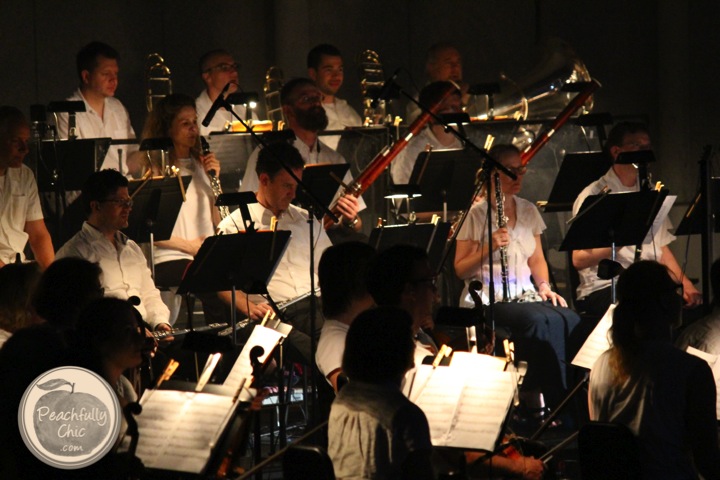 Tip  2:  The Mature Crowd
Before you head off to Ticketmaster to order your next concert series ticket though – I do have to admit something about Chastain.
Ready?
Here it goes…. there is a distinctively older crowd attracted to this venue with a lot of the concerts being jazz or Atlanta Symphony Orchestra related.  BUT there's also a great variety of top 40 acts that come through, so don't be scared away.  The more mature crowd doesn't phase Kevin nor I, in fact, it lets me know there's hope for us as we venture further into adulthood aka "not all fun is lost".
For my younger friends, Chastain is kind of a mythical spot that everyone's heard about in this tucked away Buckhead neighborhood, but no one's actually experienced it.  Trust me, once you do, you'll be sold… and the next thing you know you'll be buying a table (seats 6!) for that next Boys II Men concert trying to coordinate which of your friends is bringing the wine and who's responsible for the casserole this time 😉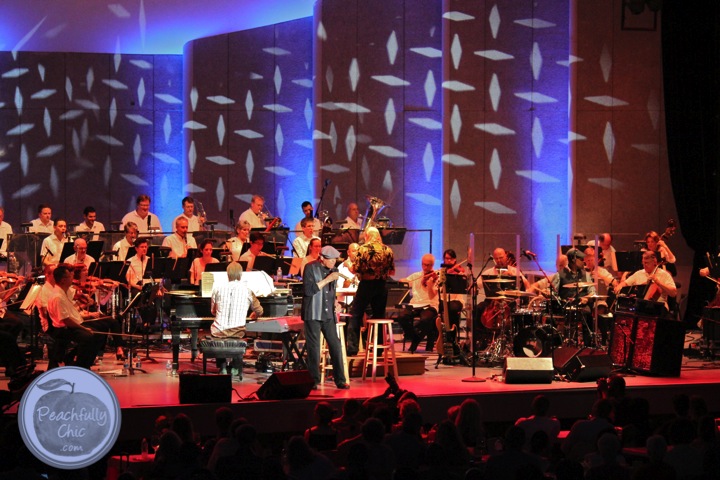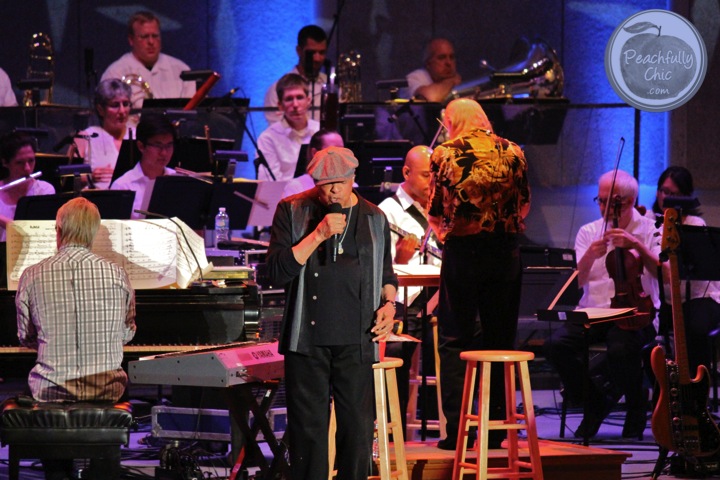 Tip  3:  Supplies
Speaking of who's bringing the food. Don't forget the candles!  This was my first newbie lesson.  I had prepared for our first concert with some Publix subs, a couple of bottles of wine, I even brought a towel to sit on (the seats are sometimes cold) and a tablecloth. But as the sun was setting, all the tables started flickering with the soft glow of votive candles decorating the night… All except mine. Whomp. Whomp.
So don't be ashamed to bring that citronella bucket you bought on sale at the end of last summer and put that thing to use!  Bring your napkins, utensils, plates, cups, and corkscrew.  Think you've got too much, well think again – I can assure you there's a table next to yours that will probably be chomping on a full cheese spread, some caviar, and maybe even break out the legit wine glasses  (yes – made of real glass!) to beat out your trusty old red solo cups.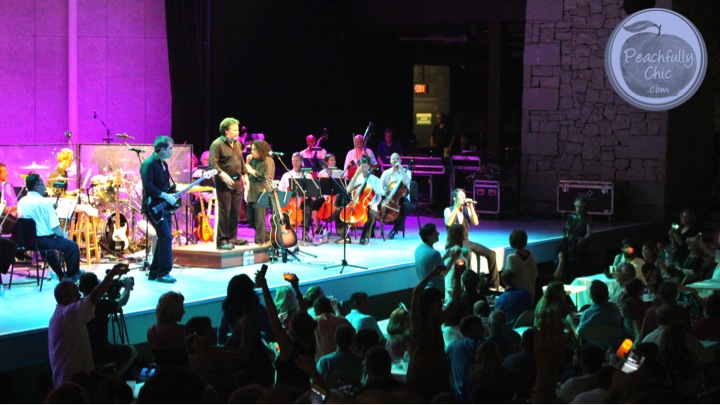 Tip  4:   FREE Parking vs. Paid
There's a ton of FREE parking down by the golf course and in front of The Galloway School on the street, and it's a short walk up a small hill for you to easily save yourself $20 for parking.  A little extra walking burns off that bagel with extra cream cheese you had for breakfast, and it's not that much farther if you walked from one of the other paid parking lots.  I will say if you are going to pay to park though, go for the Blue Lot (if it's open to the public) because you're literally next to the gate after you walk down the stairs to get to the entrance.

 Tip  5:  The Best Seats in the House
Since Kevin and I are still on a budget, I'm always trying to stretch our dollar for the most impact.  And while there's really no "bad" seat in the house – let's face it, Chastain Park Amphitheater is not large enough to worry about that – I do still have my favorite spot: the Terrace Tables (particularly on the left – not sure why but it's just habit at this point) just behind the Left Boxes.  You can check out the entire seating chart though and like I said, you can't really go wrong with anything.  I'm just a sucker for a table.  If a table is out of your price range, I've actually seen people bring in small folding TV dinner trays to use in the regular Terrace seating (only on cooler nights though) as mini-tables.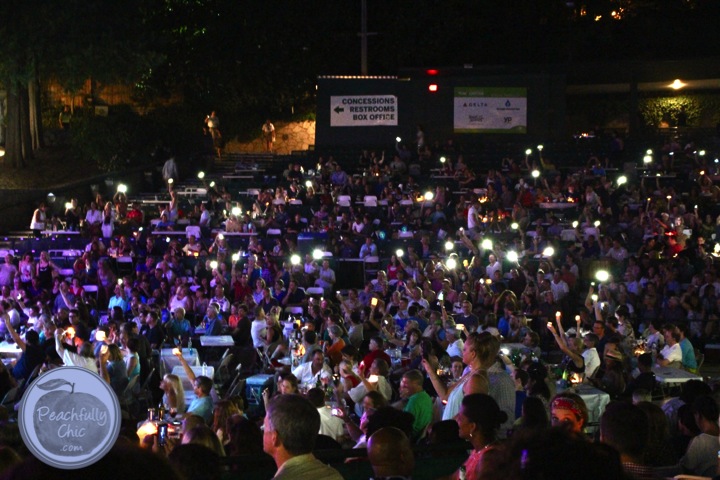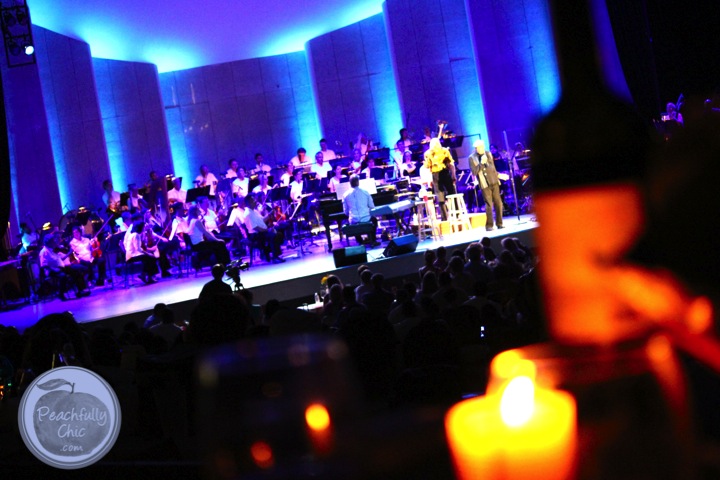 Beyond the jazzy & orchestra stuff I mentioned already, some of the other concerts at Chastain that I've seen:  Martina McBride (this turned into an incredible girls night!), Goo Goo Dolls, a U2 Cover Band (if I closed my eyes I would have bet money that Bono was on stage), Smashing Pumpkins, OAR, and more!
I hope this brief Guide to Chastain Park Amphitheater helps as you prepare next time you're searching for fun things to do in Atlanta on your next date night, fun outing with friends, or the next time that music bug starts up again!  Follow these tips and you'll be walking into Chastain Park Amphitheater like an experienced park veteran.
Do you have any other amphitheaters that are a must see either in Atlanta or somewhere outside of Georgia?  Share them with me – I'm always looking for a fun concert venue!