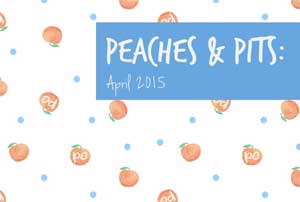 Recapping the Highs & Lows This Month:
At the beginning of this year, I decided to start a monthly series called Peaches & Pits that highlighted the ups and downs of each month throughout the year.  I thought this would be a fun way to reflect on life and give thanks for the positives in life to keep things in perspective.  So without further ado….
Peaches (aka The Highs):
If you missed it… I was officially named the new DIY Editor of Craft Box Girls!  Of course I'm thrilled and I'm so excited to share even more DIY tips and tricks with you!  So in addition to Peachfully Chic, you can find some great DIY posts from me on CBG as well moving forward.  I've already got a few posts under my belt, so check out my profile on CBG for some fun and easy projects.
PS:  If you're ever interested in guest blogging on Craft Box Girls, shoot me a quick note and I'll give you all the details – we would love to have you contribute!! 
I was invited for a Day of Indulgence at Mint Salon for a complimentary treatment on behalf of Keratin Complex!  It was so much fun to take some time to hang out and be pampered with a beautiful hair treatment.  I had The Decadent Transformation which was to "transform a dry, lackluster look and fall in love with softer, smoother and shinier hair with this the decadent KeraWhip Hydrating Cream Conditioner that can be added on to any haircut."
Pits (aka The Lows):
With the investment into our new home, we have come across all sorts of unexpected expenses.  This month topped the cake so far though, when we found out that we had FLYING SQUIRRELS in our attic!!!!  Can you believe it!?!?
Apparently the small air flow gap is just enough space for these pests to get in.  I honestly had no idea how destructive these little critters can be, but apparently they can make some serious damage to your home in a very short amount of time if you don't take care off them.  We hired an exterminator because as much as I love DIY projects, I was completely ok with passing this one off to the experts!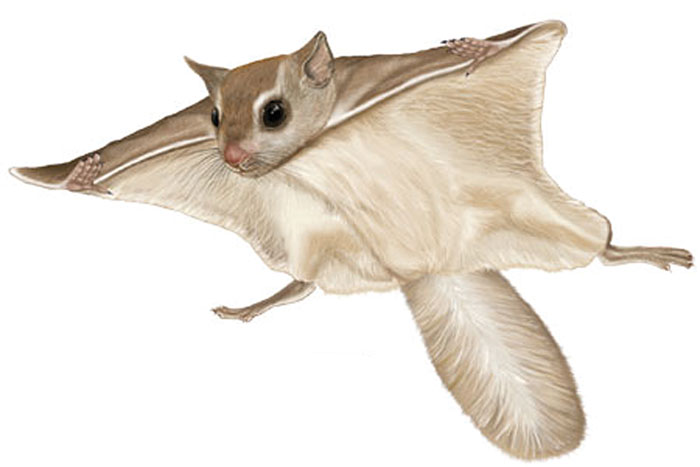 SQUIRREL TIPS I'VE LEARNED:
1)  Squirrels reproduce like rabbits, and once they start living there, it's VERY tough to get them all out.  Handle them immediately.
2)  If you decide to move forward with self-extermination, and don't end up just killing them… I heard you have to drive them over 50 miles from your home because they will return.  This is the version of Homeward Bound that you aren't rooting for them to get back home 😉
3)  Squirrels are so destructive they can chew through cords and even walls, and they are most active at night.  So be prepared to hear some loud noises popping around up there!
More house stuff… we unexpectedly needed to buy a new water heater.   Fun stuff! …Not. 
Share your Peaches and Pits below – I would love to hear them!!!!