Wedding Preview & Some Amazing Vendors:
It's been about a week since we returned from our honeymoon, and we just received the sneak peek of some wedding photos from our fabulous photographer, Lauren Jonas, and I had to share them with you!   Although I've got tons of DIY stories to share with you like our B-A-R Sign, Marquee Love Letters, or the chalkboard signs we made; I decided it might be fun to give you a run down of the low country wedding vendors that helped make our special day possible, along with a peek into some of our photos!
Low Country Wedding Vendors List:
The bridal party got dressed in 2 room suite at The Inn at I'On which was less than 5 minutes away from the wedding venue making things super easy.  You can see a photo of my two nephews who were a part of the wedding here…. but you can see how cute the back of their little outfits looked with suspenders!!! They matched the groom with little blue bow ties that were just too adorable!
Plus I can't get over how well Blushair did with my hair (and it stayed up the entire night!!)… I thought it looked great in person, but I think it shows even better in these photos!
Note Kevin's dapper look below with bow tie and palmetto cuff links – I've got a pretty darn handsome husband!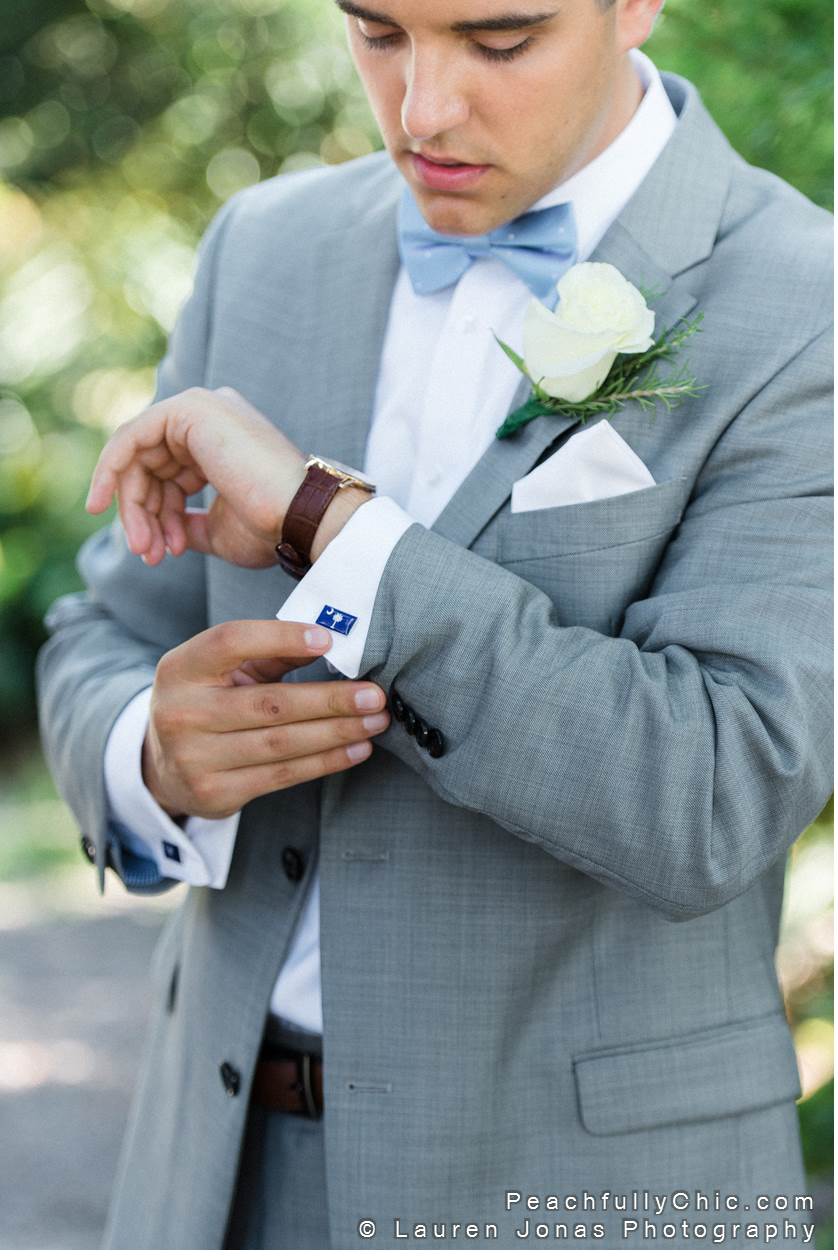 Our band, Palmetto Soul, seriously rocked the house.  Besides the rave reviews eveyone gave the delicious food from the Creek Club, our band made a huge impression on everyone as we all danced the night away!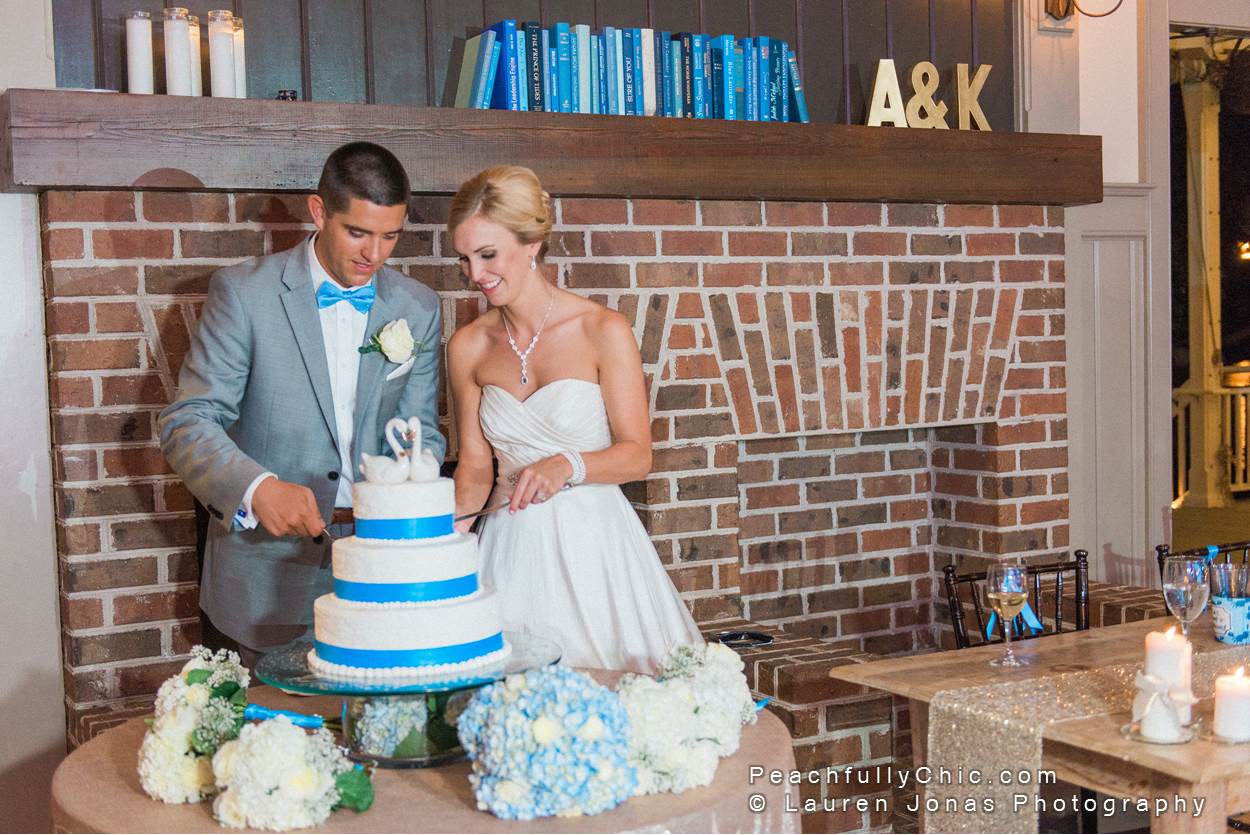 While our photographer, Lauren, did send me a few more photos and you can check those from the pre-ceremony of us getting ready here, photos from the ceremony and posed pics here, and all the fun from the reception here! 😉  I'll share more on the rehearsal dinner that we hosted at The Inn at I'On later…
More from our wedding 🙂