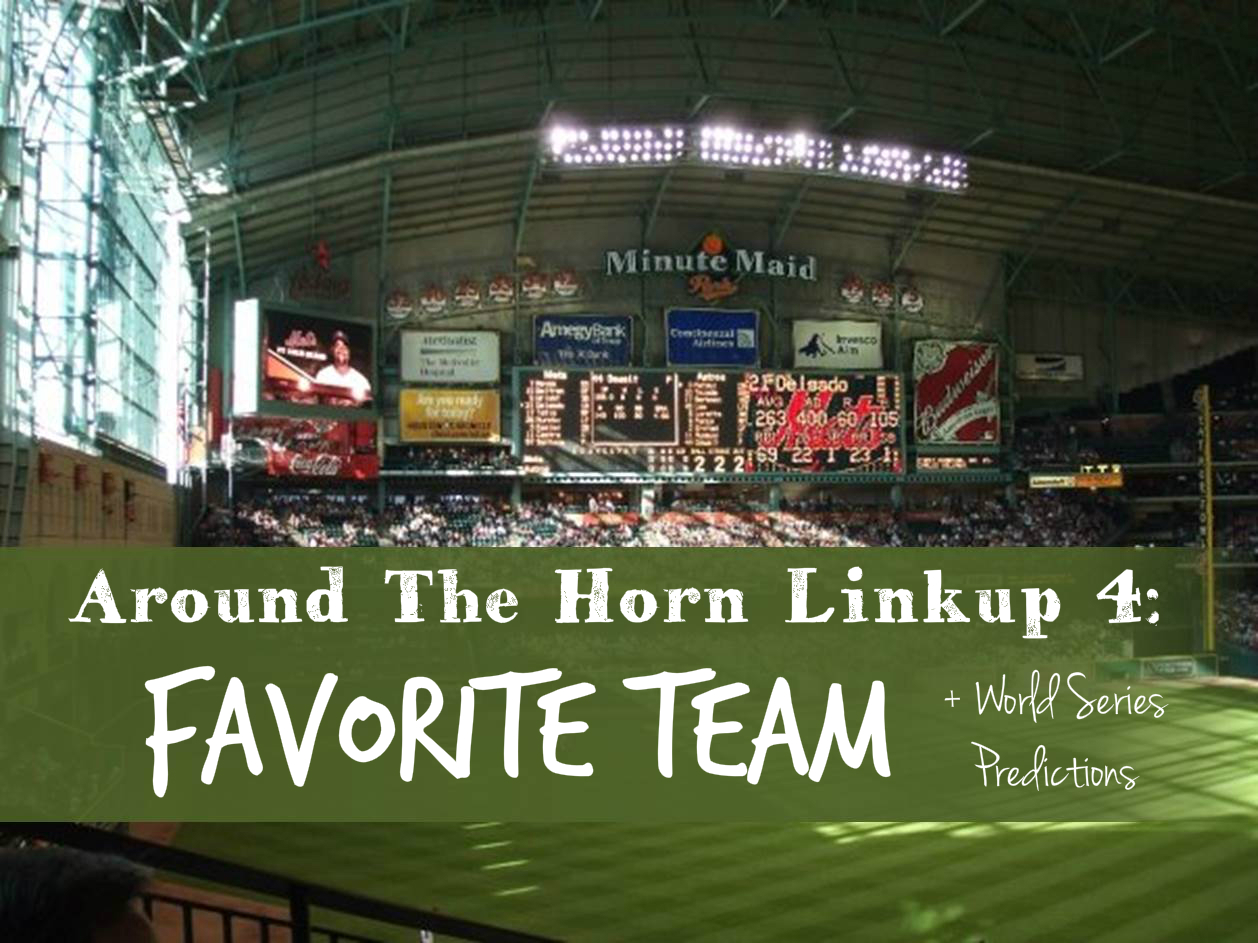 Baseball Season Countdown Linkup 4:
It's the final week in our Around The Horn linkup with Kasey at the Bat and Jess Olson, and this week it's all about our favorite team and World Series predictions.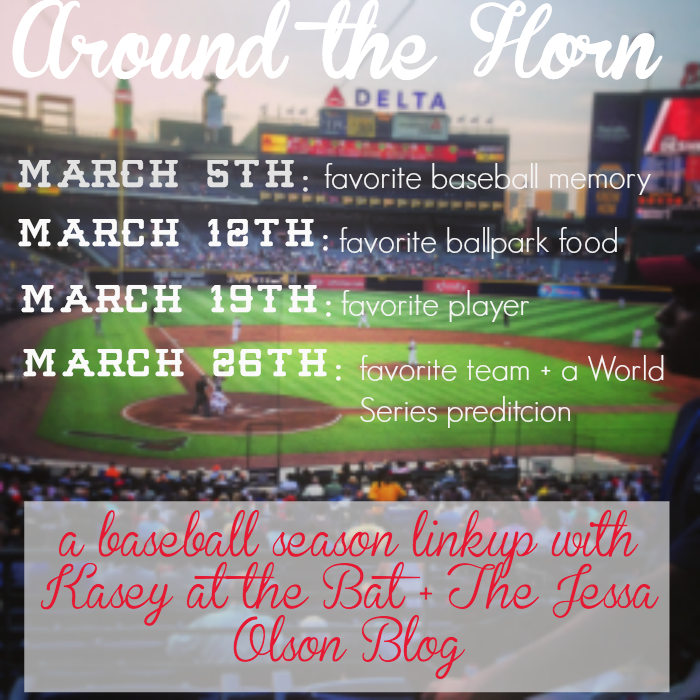 Now if you've been around for any of our previous linkups (Favorite Memory, Favorite Ballpark Food, & Favorite Player), you already know that my favorite team is the Atlanta Braves.  While the Red Sox come in a close second… I'm a Braves girl.   Why do you think I had a Baseball Themed Bachelorette party at the Braves game last summer before we tied the knot?!?
And as a loyal Braves fan… I'm planning on seeing them (or the Red Sox as a back up) in the World Series this year!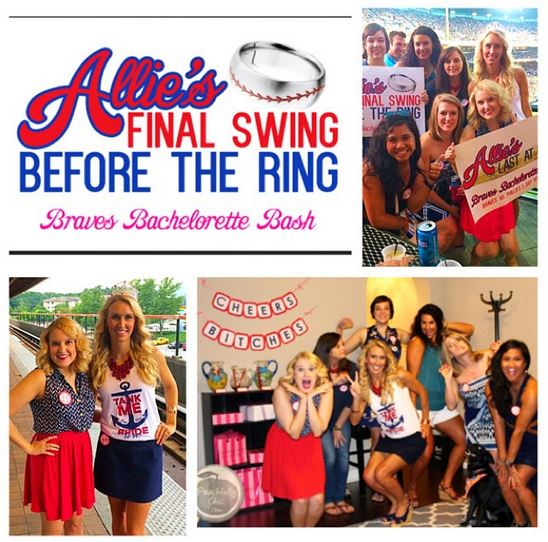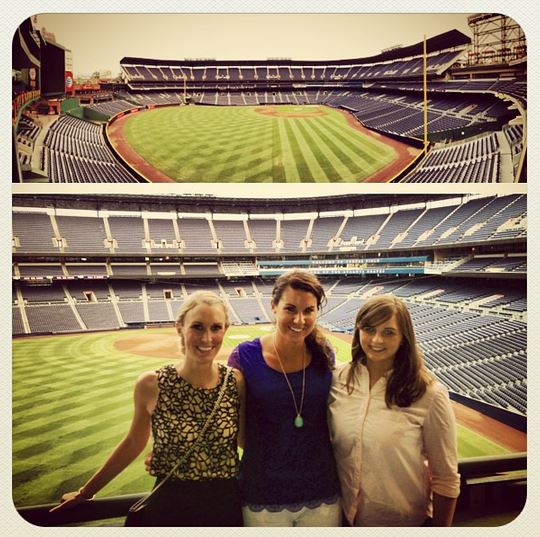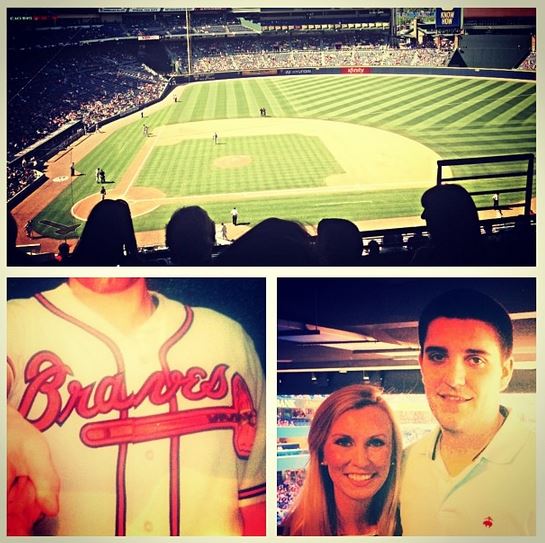 So who's your favorite team?