This shop has been compensated by Collective Bias, Inc. and its advertiser. All opinions are mine alone. #ShoutSolutions #CollectiveBias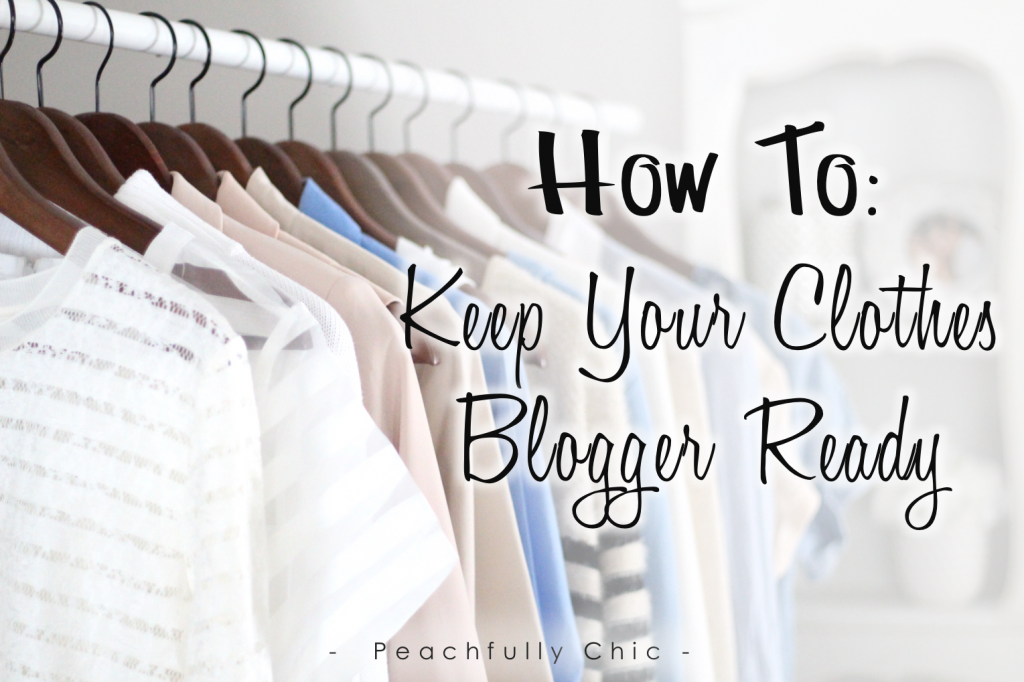 Five Tips on Keeping Your Clothes Looking Great:
I've always loved clothes.  Even when I was young child my mom told me that I was the one who loved playing outdoors just as much as I loved dressing up in pink tutus and dresses.  So eventually I realized that if I loved my clothes so much, I had to take care of them!
[line]Why I Refined My Clothing Care Routine: [line] 
I decided to start buying nicer quality pieces, which meant they required a little more TLC.
I'm on a budget and want to make sure my investments last – regardless of whether it's a new blouse or a simple t-shirt.
Being a blogger, you have to be ready for a photo op at any time, and that means your clothes need to be ready too!
So I felt like it was time to share my secrets into clothing care with five tips to keep your clothes looking great and blogger ready.
[line]My Cheat Sheet to Extending the Life of Your Clothes:[line]
Use several mesh lingerie wash bags for all your delicates. 
While I love a crisp shirt from the cleaners, it's not realistic to take every bit of clothing off to get dry cleaned.  So investing in several mesh lingerie wash bags will be great to divide up all your undergarments as well as any other delicate clothing.  I can never have too many.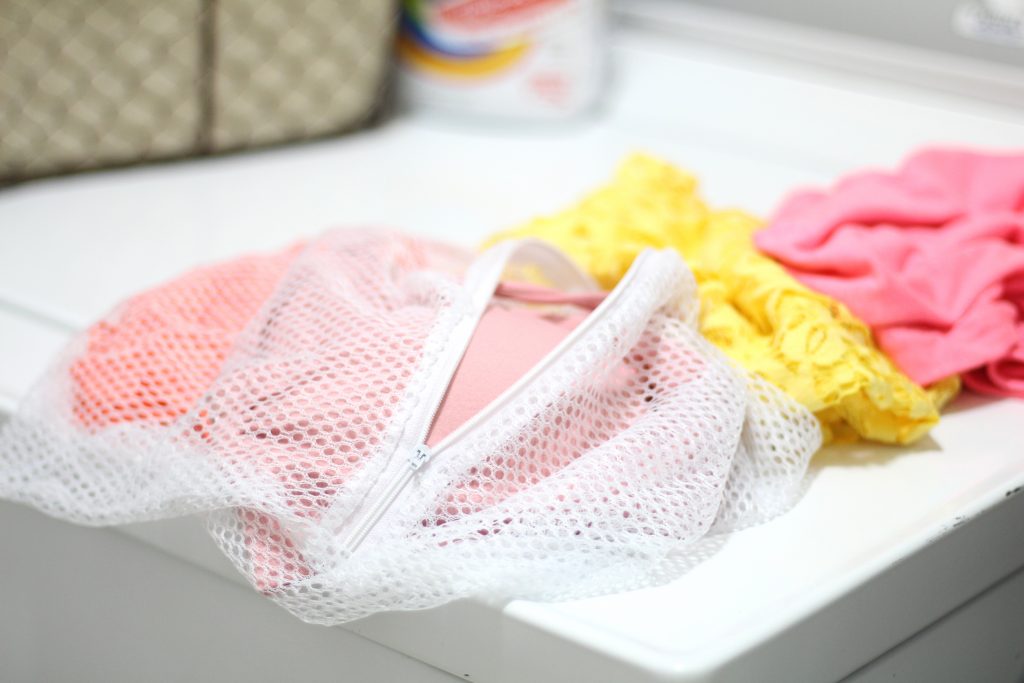 Divide & Conquer
While I know there are plenty of guys who don't know how to do laundry, I was shocked to learn that my hubby had no clue how to "properly" do laundry when we met.  His idea of washing clothes was to just throw them all in the same load and go.
I explained that you should sort clothes by color group to avoid possible color bleeding and wash them in specific temperatures according to their color group.

   When In Doubt… Hang It Up
With the exception of my towels and bedding, I hang EVERYTHING to dry.  Yes, even my t-shirts. I don't like to worry about the heat in the dryer shrinking my clothes or the tumbling around damaging anything, so I hang all my clothes to dry.
Yes, this means that it takes a little longer for my clothes to dry and be ready to wear, but I've realized that not only do my clothes last longer if I hang them to dry, they also keep that marvelous freshly laundered smell longer!   My trick is to only worry about washing one color group per day, which will give you plenty of time for everything to dry.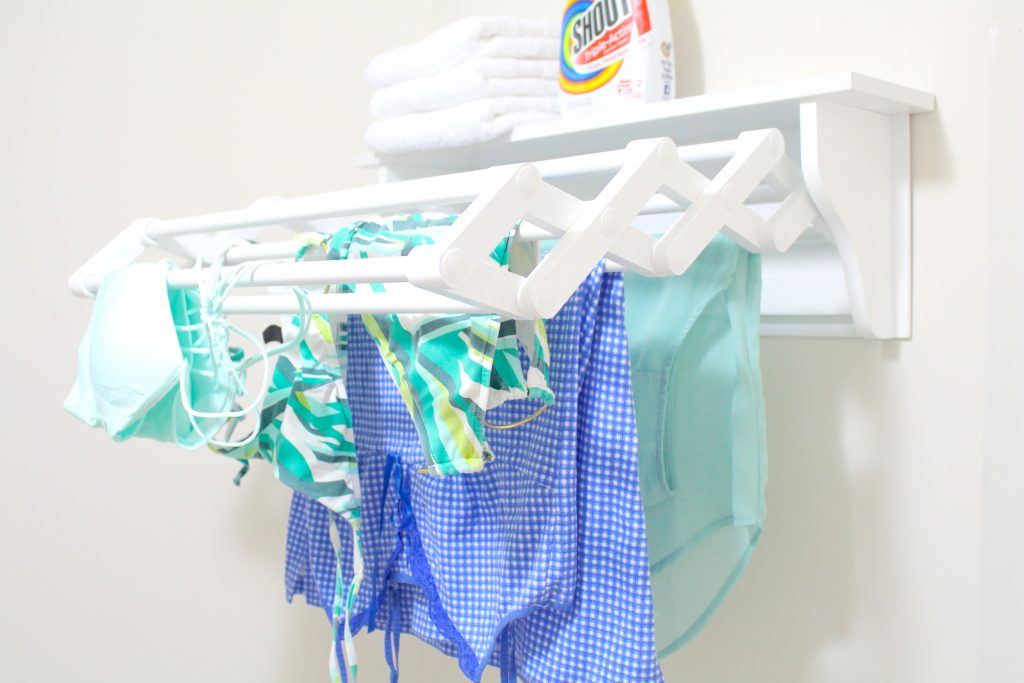 Steam It Out
Using clothing irons are great in some cases, but ever since I invested in a travel steamer, my life has changed!  A steamer allows you to release wrinkles without having to worry about the heat settings on your clothing.  I learned the hard way that my iron gets very hot, very quickly when I went to press a shirt and left a nice melted iron print on the front of it.  #FAIL
I highly recommend purchasing a good steamer; and if you have to use a clothing iron, just make sure you turn your clothes inside out before pressing them!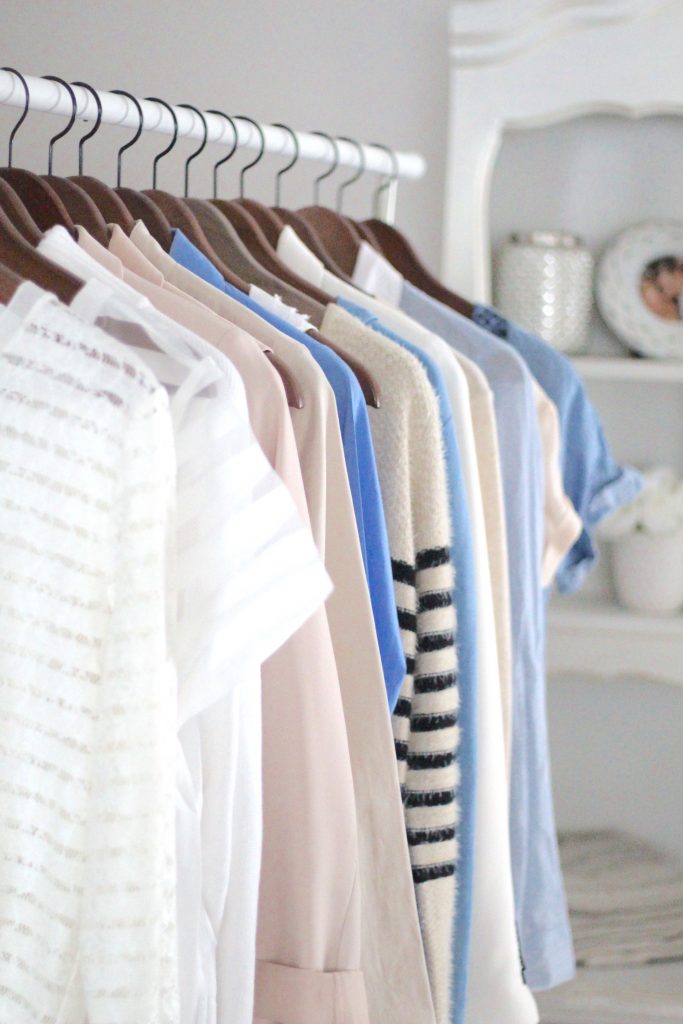 Take Care of Your Stains
White is a really great base color to have in your wardrobe to make all your brights pop, but that also means it will easily show any spots or stains too.  I keep Shout® Trigger Triple-Acting Stain Remover on hand from my local Walmart.  It's my laundry secret weapon for every color of clothing I have.  Shout® Trigger Triple-Acting Stain Remover is packed with stain-fighting ingredients and enzymes to quickly penetrate, break up and remove tough stains.   If I'm out running errands or at a blogger event, I try to make sure that if I spill something or see a stain, that I immediately treat it as soon as I return home.
All you do is just spray your stain with Shout® Trigger Triple-Acting Stain Remover, rub it in and let it sit for a bit.  The convenient trigger dispenser makes it such an easy process there's really no excuse not to use it.  I've even caught my clumsy hubby using it on his shirts…which is probably the reason I have to restock so often 😉
Shout® Trigger Triple-Acting Stain Remover is safe for all colorfast washables, and works in all water temperatures. The Triple-Acting Formula clings, penetrates, and lifts away stains.   You can follow along with Shout® on Twitter, Facebook, and YouTube where they share even more stain fighting info!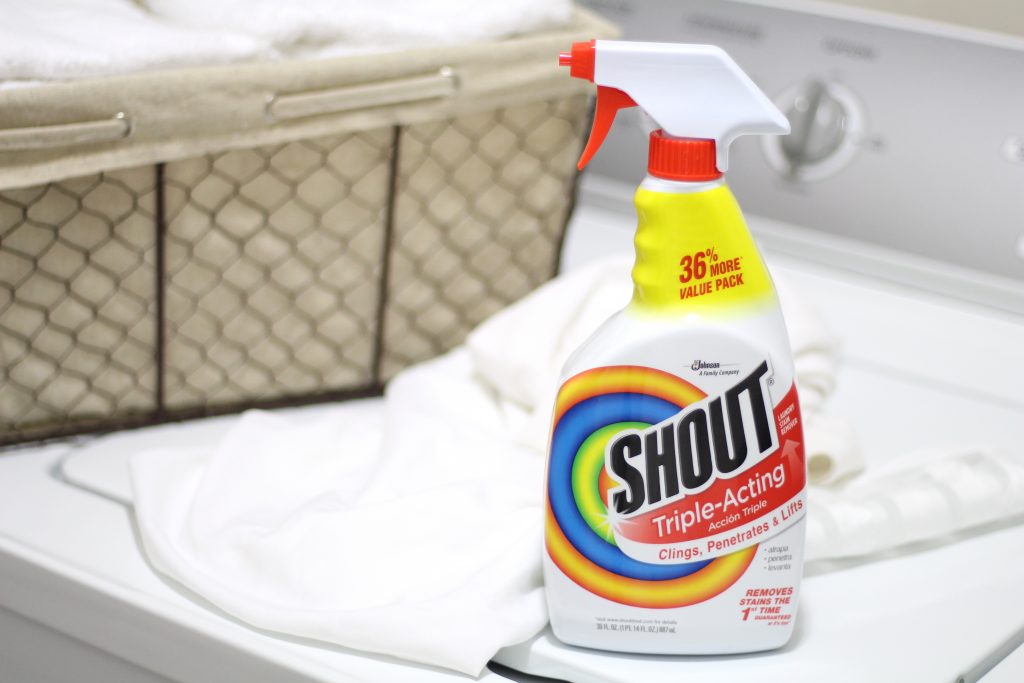 So now that you've had a sneak peek into my five tips to keep your clothes lasting longer and blogger ready, I'm curious to know what your laundry secrets might be!
Share them below in the comments and let me know your tips and tricks for laundry care!