In preparation for our trip to Italy later this month, I started to think about general safety tips that we should all keep in mind when traveling.  A few standard tips that most of us will be familiar with, but I've included a few more that were shared with us specifically when the hubby started traveling to Asia for work so frequently…  Some of which came directly from extended family working in government & international relations.
I'm passing on a variety of safety tips that all global travelers should keep in mind when setting forth on future adventures around the world.  Some of the tips below are specific to Asia, but all are great reminders to remain aware of your surroundings when traveling in general.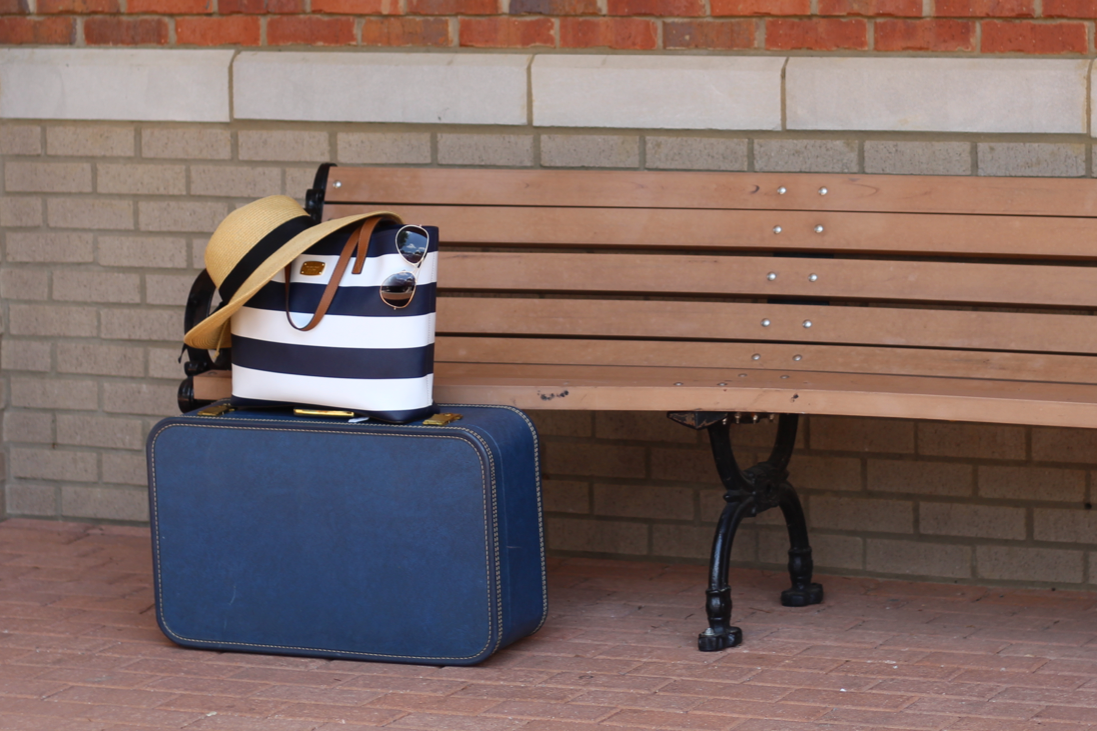 ---
General Safety:
Always walk with a partner or in groups.
Don't make it obvious that you are a foreign visitor.
Don't discuss your private life with a stranger (including one that you meet on a plane).  Keep your conversations to current affairs, sports, or any pop culture topics.  Always steer it away from your personal life.
Don't disclose your travel itinerary with anyone.
Keep your camera, laptop, and mobile device secure at all times. Ie:  Don't leave your cell phone sitting on the bar next to you.
Don't pet stray animals…  a lot of them have rabies.
Register with the US Embassy with any countries that you are going to.

Enroll in STEP (Smart Traveller Enrollment Program) to get alerts and make sure your travel plans are registered with the nearest U.S. Embassy or Consulate.
Enroll in International SOS. International SOS's Assistance App is an essential tool for business and leisure travelers, students and expatriates.
---
Hotel Safety:
Ask to stay on rooms on floors 3-5 in a hotel.  Ground floor rooms are more likely to be burglarized than upper floor rooms; however, most fire truck ladders can't reach above the 5th floor.
Get a sturdy door stop, or some other portable door lock, to use when you are in your room.
If using the hotel safe, put a piece of tape over the door so you can tell if the seal has been broken.
---
Technology & Financial Safety:
Keep your Passport & Bank / Credit Cards protected with RFID technology like a protective wallet in order to prevent "RFID Skimming".  It's kind of like the "Tap N Go" technology that you can use at checkouts here in the US, where thieves can remotely extract your information just by being close to you.
Don't use public Wi-Fi at business centers, restaurants, or even hotels. Use the internet only from your phone's hotspot.
Always disable your phone's location services and keep your internet settings off so that no one can track your whereabouts or steal your passwords.
Avoid logging into your bank account information… only access it when absolutely necessary.
Only carry a small amount of cash for incidentals (ie: tipping, taxis, etc). Leverage your credit cards whenever possible rather than cash payments.

If you do carry cash, don't keep it all in one place just in case you are robbed.

If you must exchange money, only use authorized Bureau de Change businesses.  If a place is offering you a discount or better deals on exchange rates, your information is more likely to be compromised at those locations.
Be careful of your social media posts and the information you share.  Delay posts until after the event or later in the evening.  Don't broadcast where you are going or where you are staying.  Ie:  "Just landed in Shanghai… Checking into the Ritz!"
I know this last tip is completely the opposite of EVERYTHING a blogger does naturally, but it's worth at least considering to delay your posts until later after you leave your current location.
---
Dining Safety:
When eating at a restaurant, first visit the restroom in order to scope out your exits and the surroundings. Make a mental note of where your exits/windows are and note any outstanding suspicious behavior.
Ask to be seated away from the door, facing the door, and your back against the wall.  This way you can see what's going on in front of you.  Never sit beside a window as you're more likely to be compromised should a dangerous situation arise.
Always maintain control of your drink.  If possible, watch them pour your drink.  It won't always be possible, but this is to avoid having anything extra added to it.
Don't eat Salads or Fruit (unless you can peel it).
---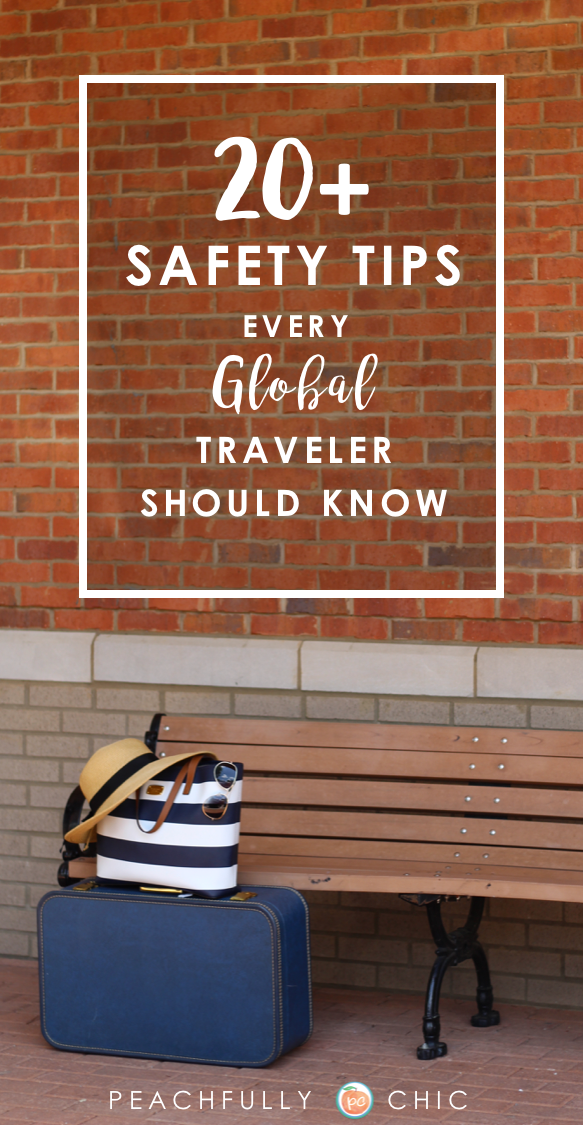 While some of these might seem a little extreme (and some are specific to Asia), they are meant to serve as a guideline for international travel safety and to remind you to be more aware of your surroundings – something we should be doing every day at home too.
So if you have any global travel safety tips that I might be missing, share them below in comments.
To all those planning your next trip, wishing you safe travels!