As a first time traveller to China, I learned a few do's and don'ts that I thought would be helpful to share with other Americans planning to visit China. I've collected a list of 15 tips for traveling in China to hopefully make your trip more enjoyable!  Some of these might be beneficial to visiting other countries in Asia, but since I specifically traveled only to Shanghai, the Yellow Mountains, and Hong Kong, I'm going off of my personal experience for these tips.  I will mention that thankfully, I had the added benefit that my husband has been to China several times for work so he prepared me for some of what to expect.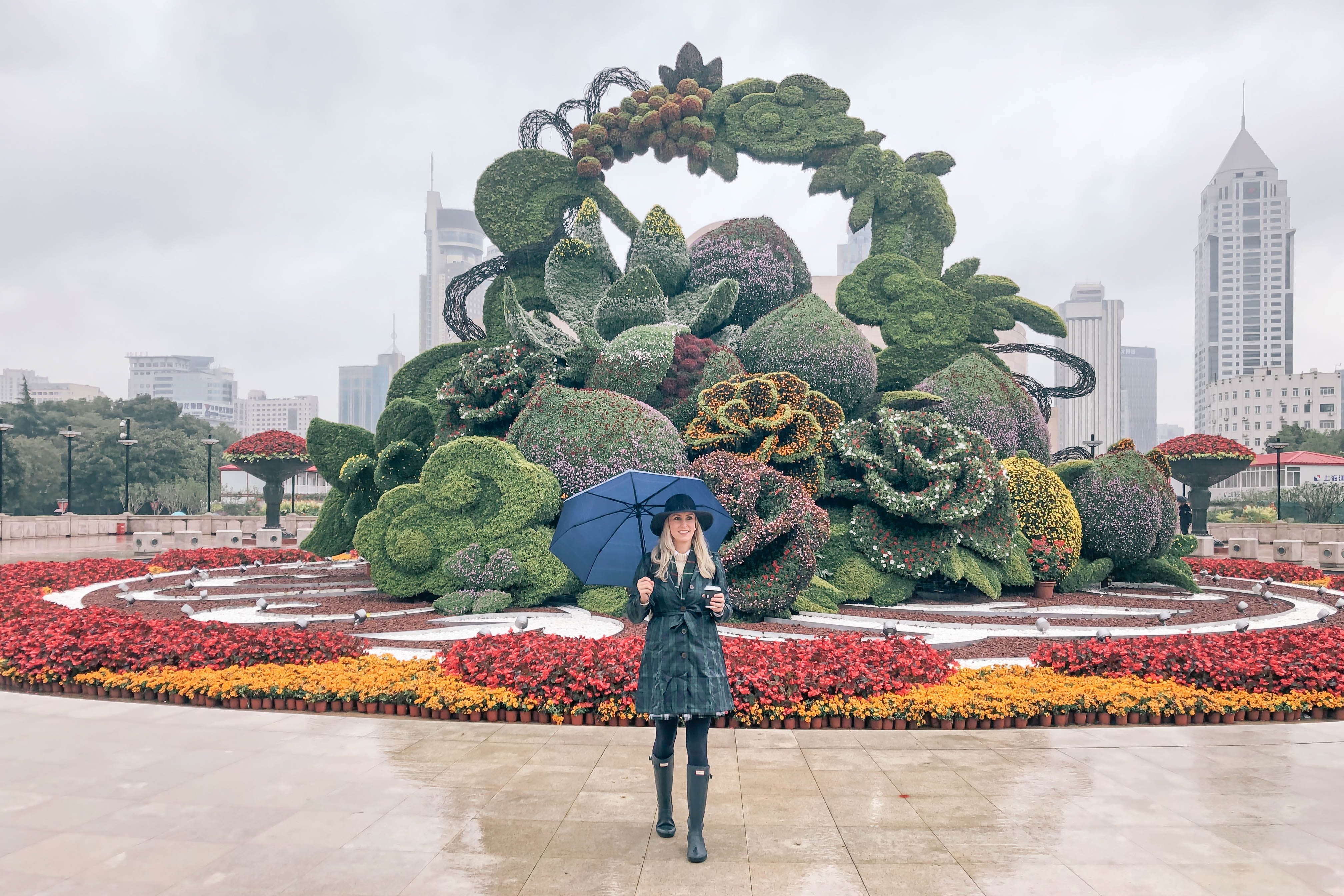 1. Bring Snacks (Unless You Love Snickers)
Unless you love snickers, you won't find traditional snacks that you're familiar with like granola bars, familiar candy, or other bites at local convenience stores or vending machines when you're on-the-go.  If you're adventurous and prefer to take your chances, expect differences like Lay's Italian Red Meat, Tomato, or Texas Grilled BBQ flavored chips.  I took a hybrid approach and brought some leftover Halloween candy and a Tupperware container of homemade cookies I made the night before leaving.  This allowed me to have a few familiar snacks to weave in during the first half of the trip when we were traveling through smaller train stations or in areas that didn't have many snack or quick food options like the Yellow Mountains.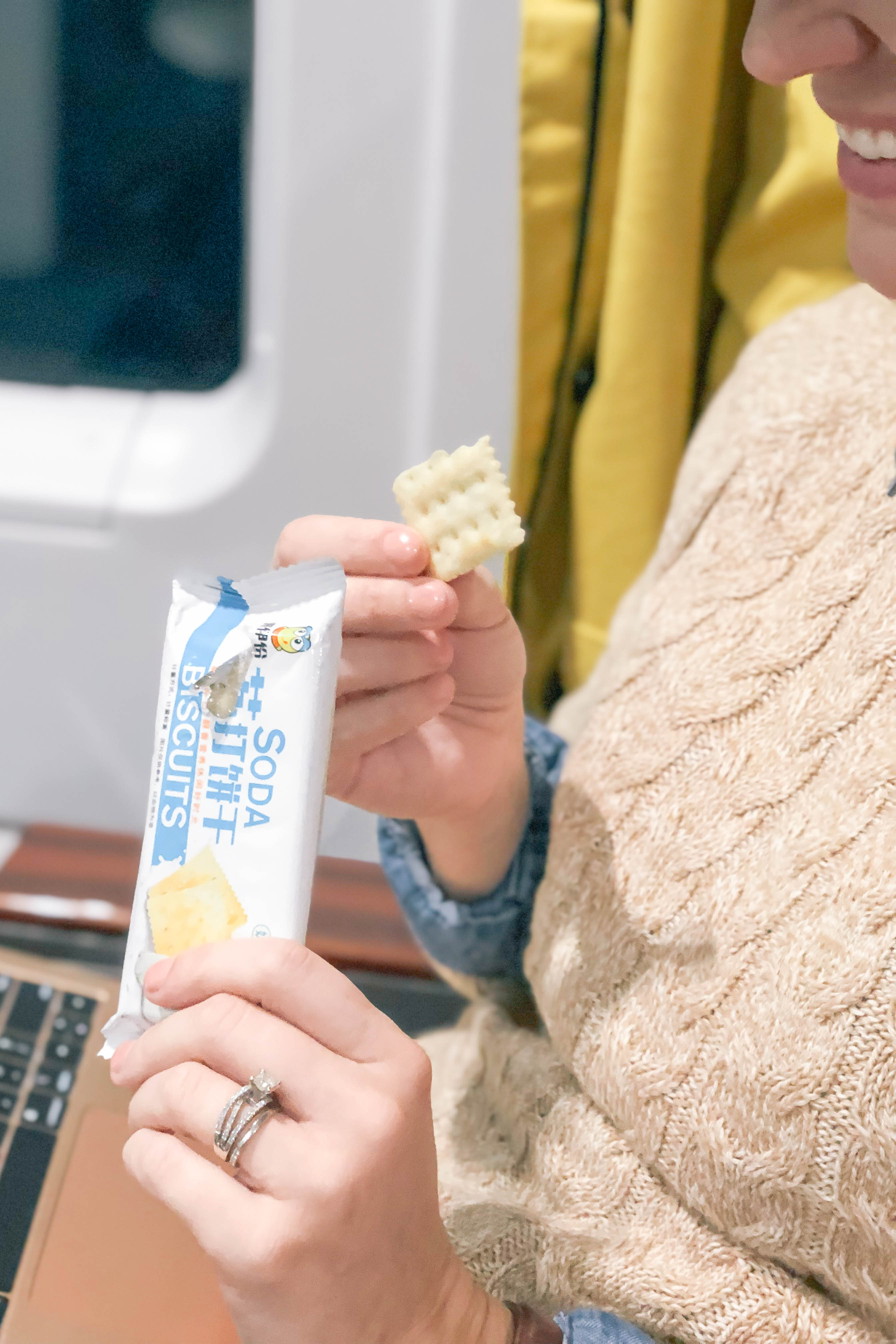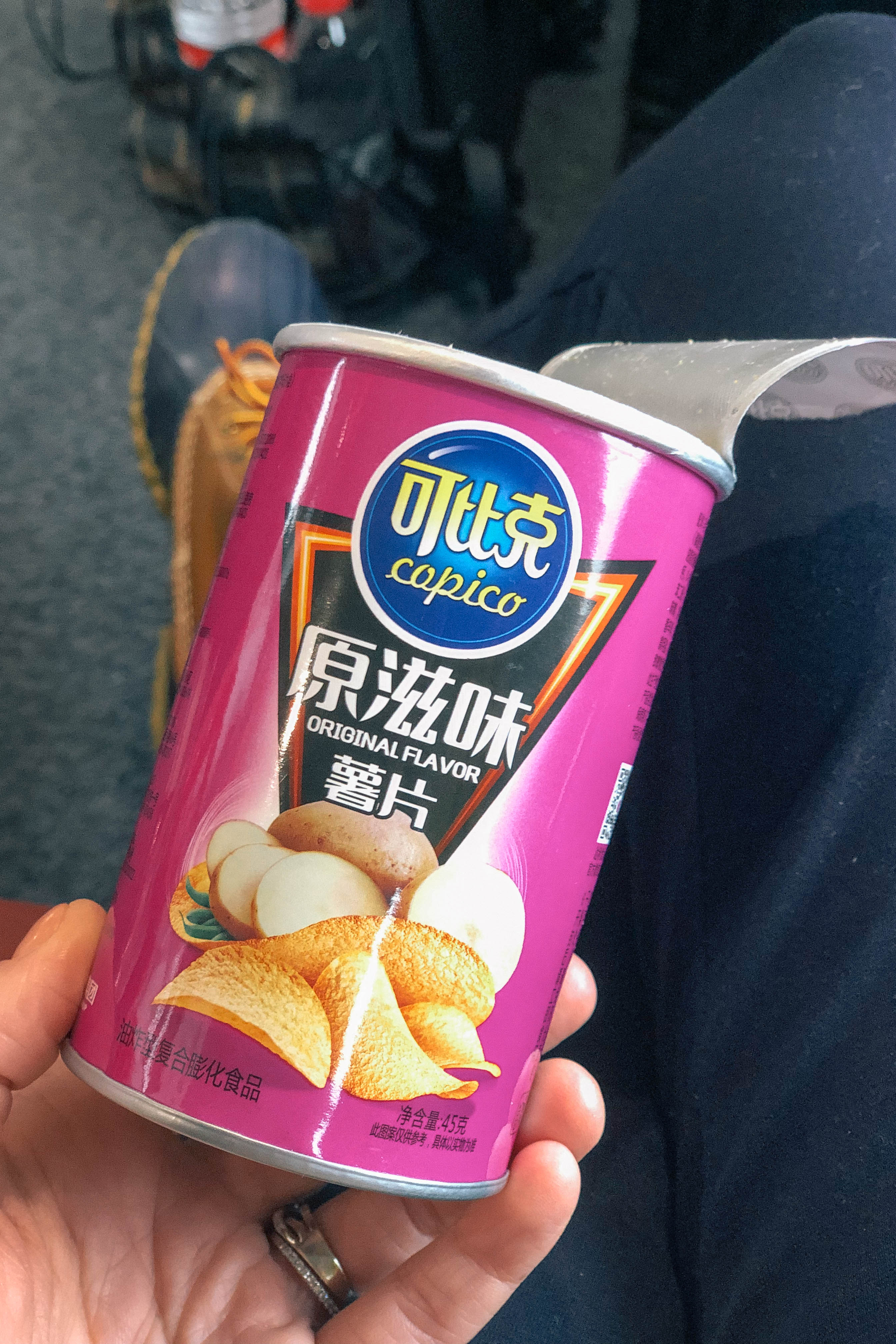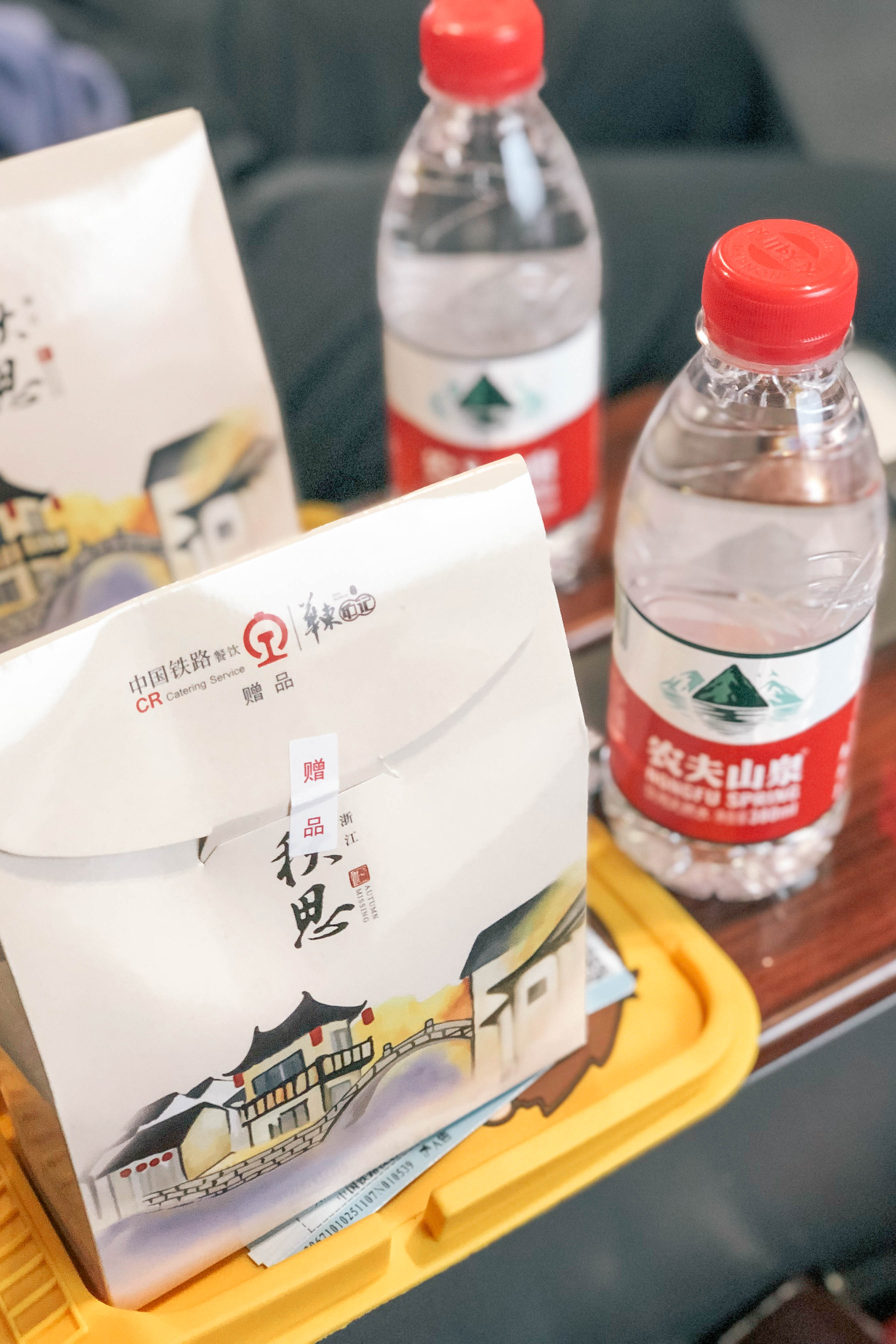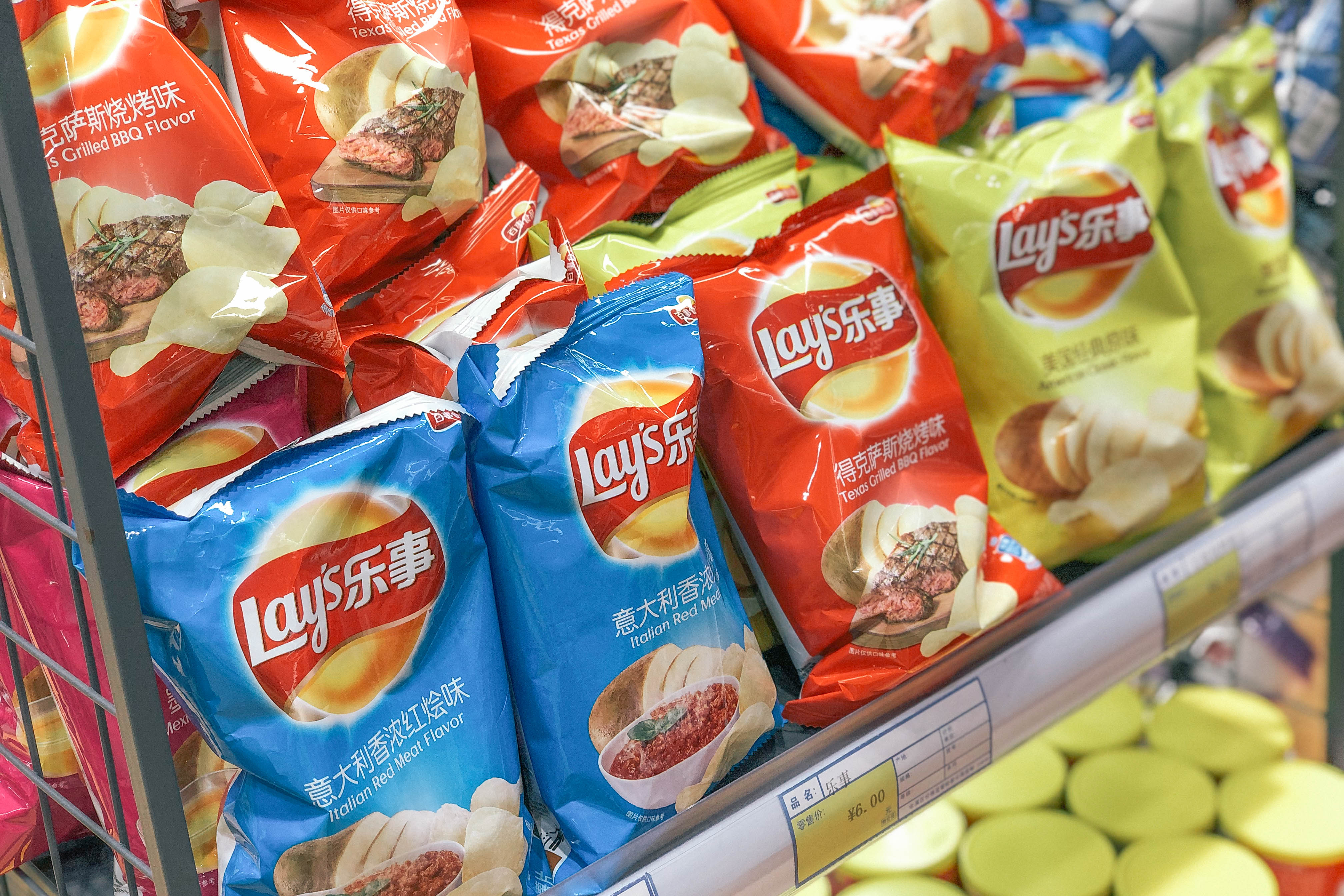 2. Wear Compression Socks
China is a HUGE country so if you're planning to cover a lot of ground during your trip, make sure you pack and wear compression socks on your travel days.  This will help keep your blood circulating since you'll be less mobile on those days that you're on a plane or on a train for long stretches of time.

3. Bring a Mobile Hotspot.
While most hotels do have Wi-Fi for guests to use, it was great to have Wi-Fi with us on our phones when walking around the city, on the train, and hiking in the Yellow Mountains.  It also helped make sure that I had Wi-Fi on the bullet trains which meant I could catch up on blogging during those 3-4 hour travel times!  You can order them online in advance and if you often travel internationally they are definitely worth the investment.

4. Setup a VPN BEFORE You Arrive
Before you leave for your trip to China, make sure you set up a VPN app on your phone and computer.  I used VPNexpress and found it to work very well with our mobile hotspot.  Using a VPN will allow you to still have access to all your favorite apps and websites that China may block access to like Instagram or Facebook.

5. Pack for the Weather
Before leaving for your trip, do a last minute weather check.  Our trip forecasted rain for most of our time in Shanghai so I packed my Hunter rain boots, a portable umbrella, hat, and raincoat.  If you forget to pack something though, don't worry if you're in a metropolitan area there are plenty of inexpensive items you can purchase to get you through your trip comfortably. I forgot to pack gloves for our hiking trip to the Yellow Mountains, so I popped into a fashion store on Nanjing Road in Shanghai and bought some tan faux leather gloves for under $5 which were put to use in both Shanghai and the Yellow Mountains.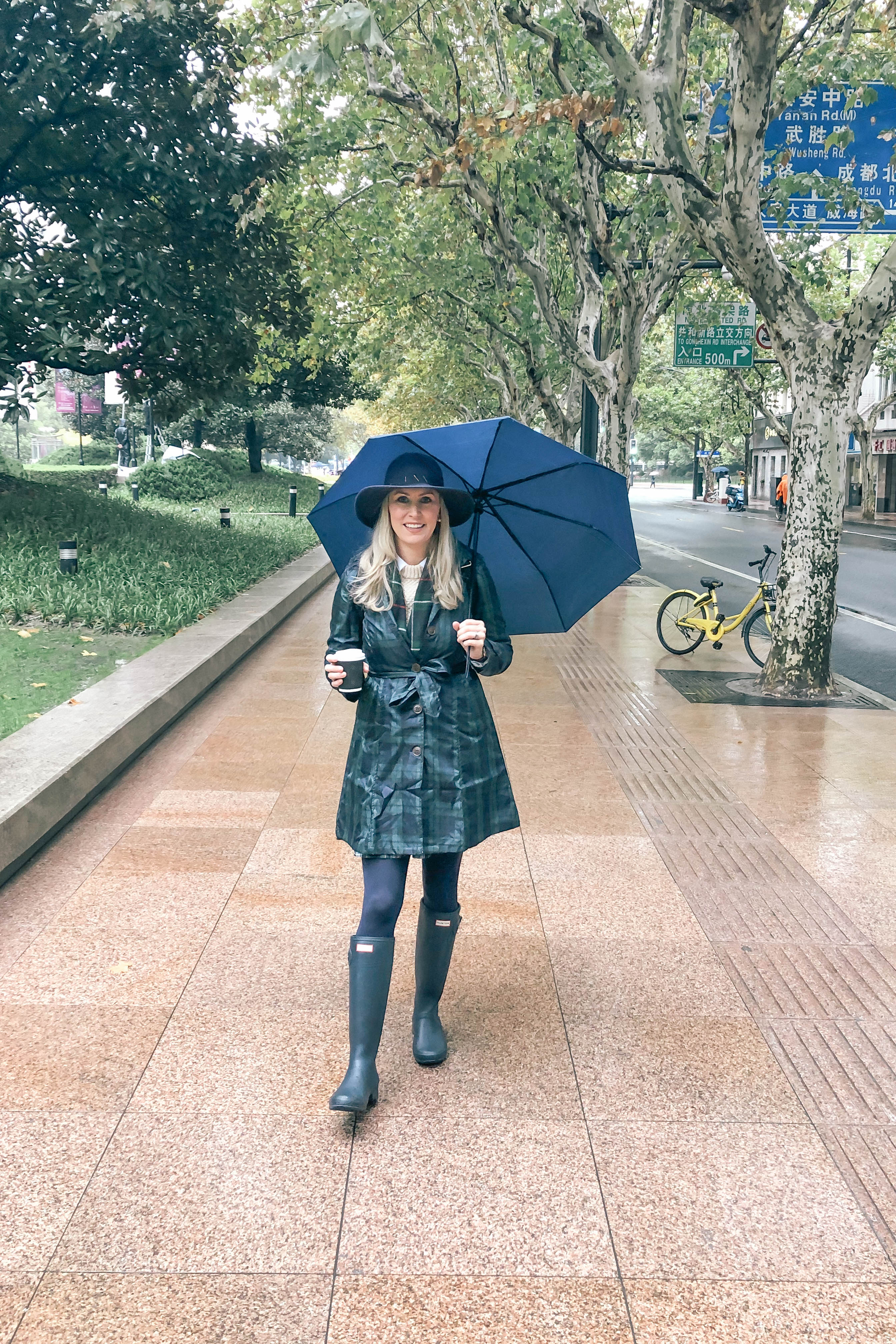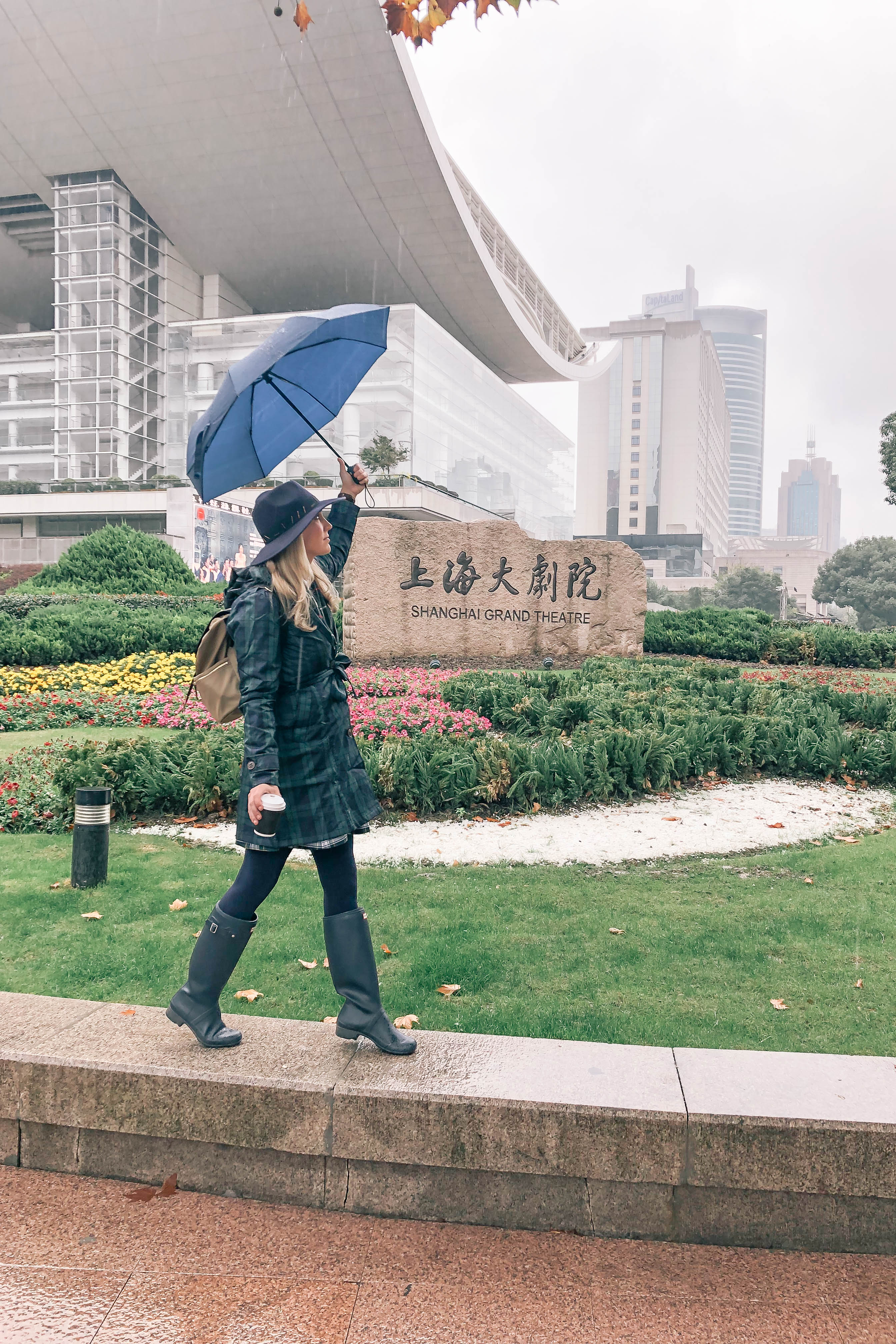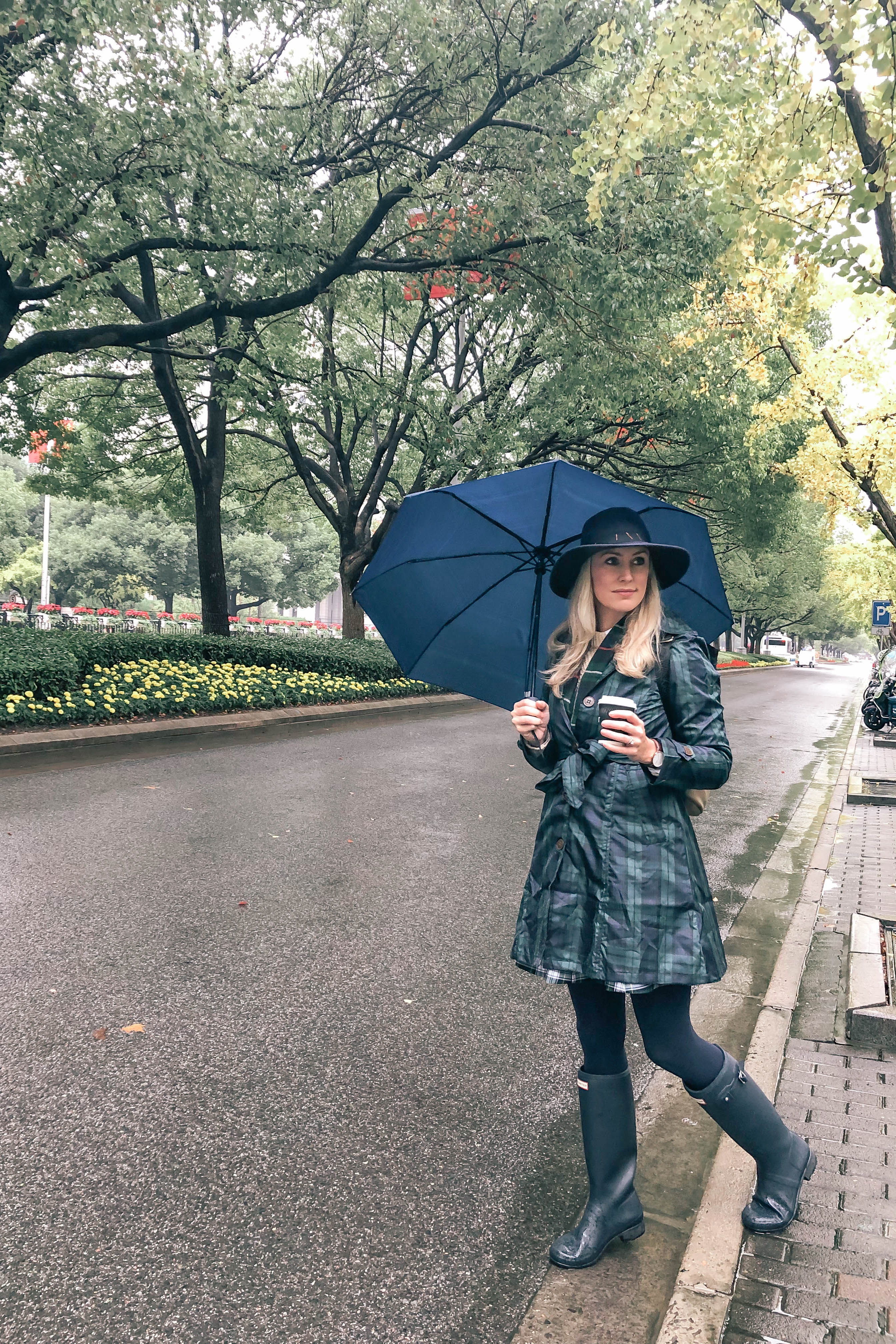 6. Don't Forget Charging Adaptors
Just like traveling to any other country outside of the U.S.A, make sure you pack an adaptor that is compatible with the electrical outlets in China.  A lot of major hotels and trains will accept American plug adaptors, but don't risk it and pack an adaptor especially if you need to charge phones or other electronics.

7. Drink Bottled Water
Plan to only drink bottled water.  Bottled water will only cost about 8 RMB (around $1.25) and can be found at almost any convenience store. I would recommend avoiding ice as well so plan on drinking beverages at room temperature unless you can get that can of Coke unopened and chilled.  Most restaurants may bring you a cup of ice and try to pour your drink for you, so just be alert to let them know that you will take it before they pour the drink over ice.  My personal opinion is that tea is OK to drink since most restaurants will bring the water to boiling before making tea – but that's just my experience.  I would also avoid eating fruit too (excluding bananas or other fruit you can peel) just to be safe… unless you're at a high-end hotel.

8. Use the Bullet Train
One of the most convenient ways to travel within China is via high-speed bullet train.  I would splurge for business class seats if they are available.  They typically only add about $20-30 extra to your ticket price but provide a more enjoyable travel environment with more space, reclining seats, snacks, water and are generally less crowded.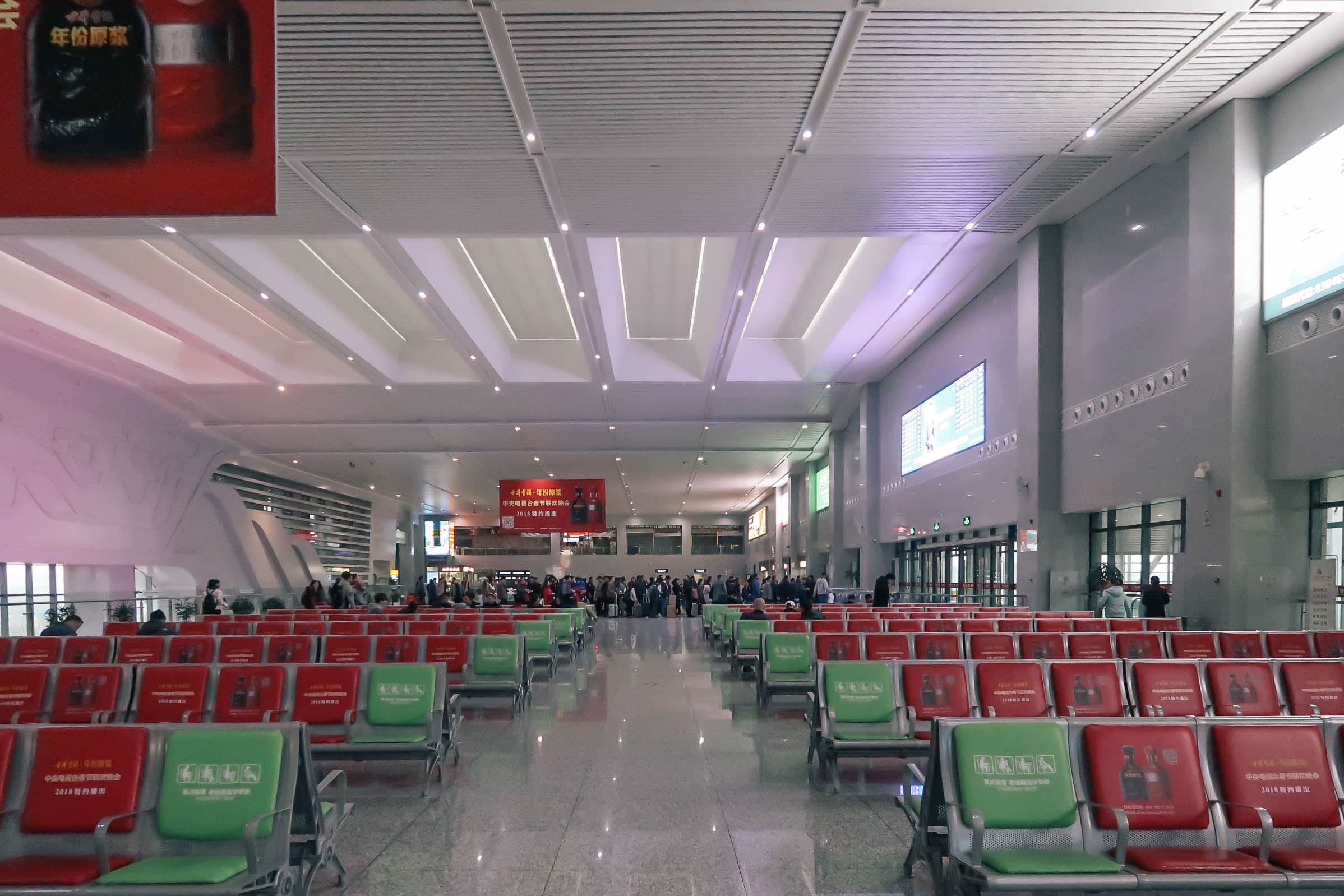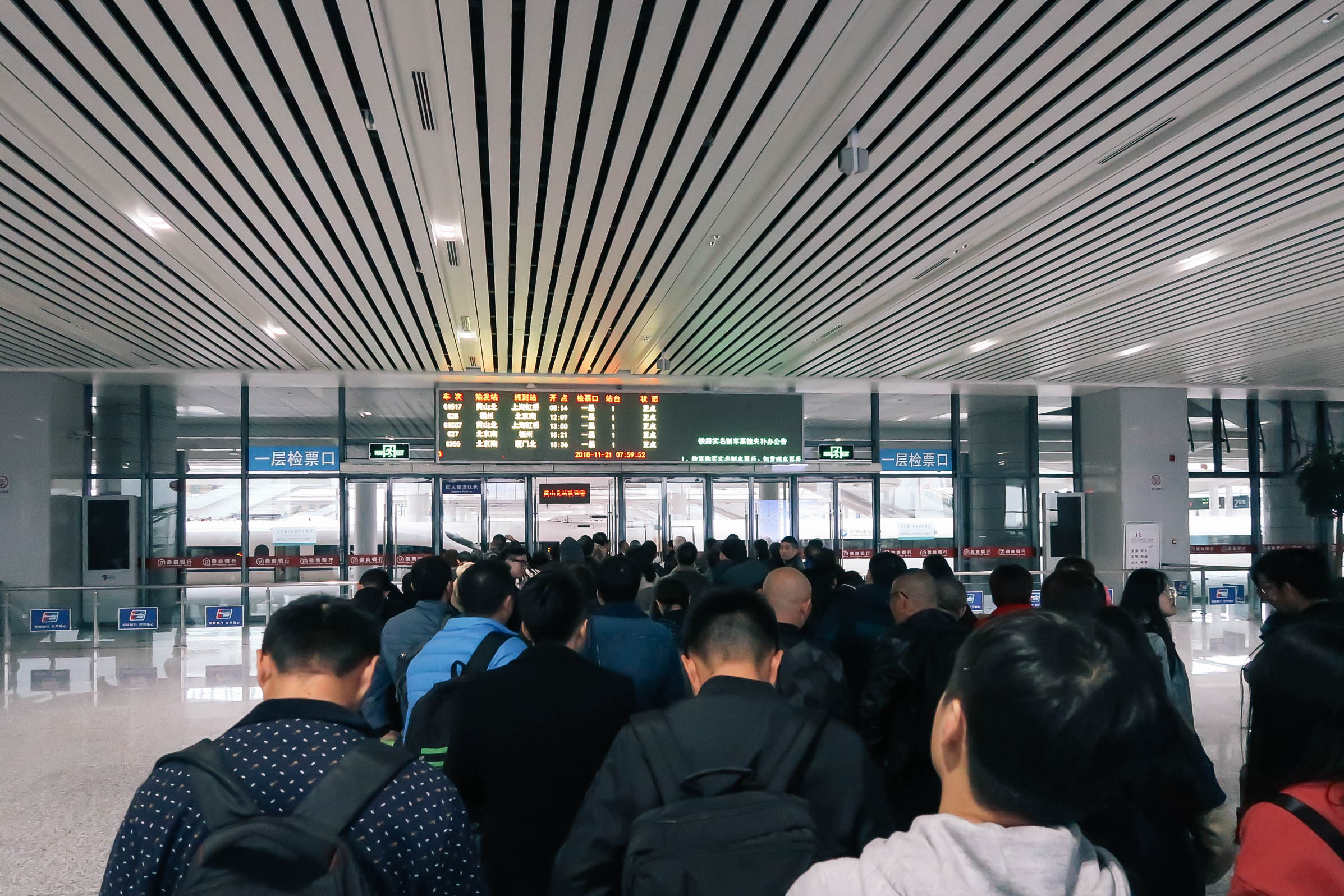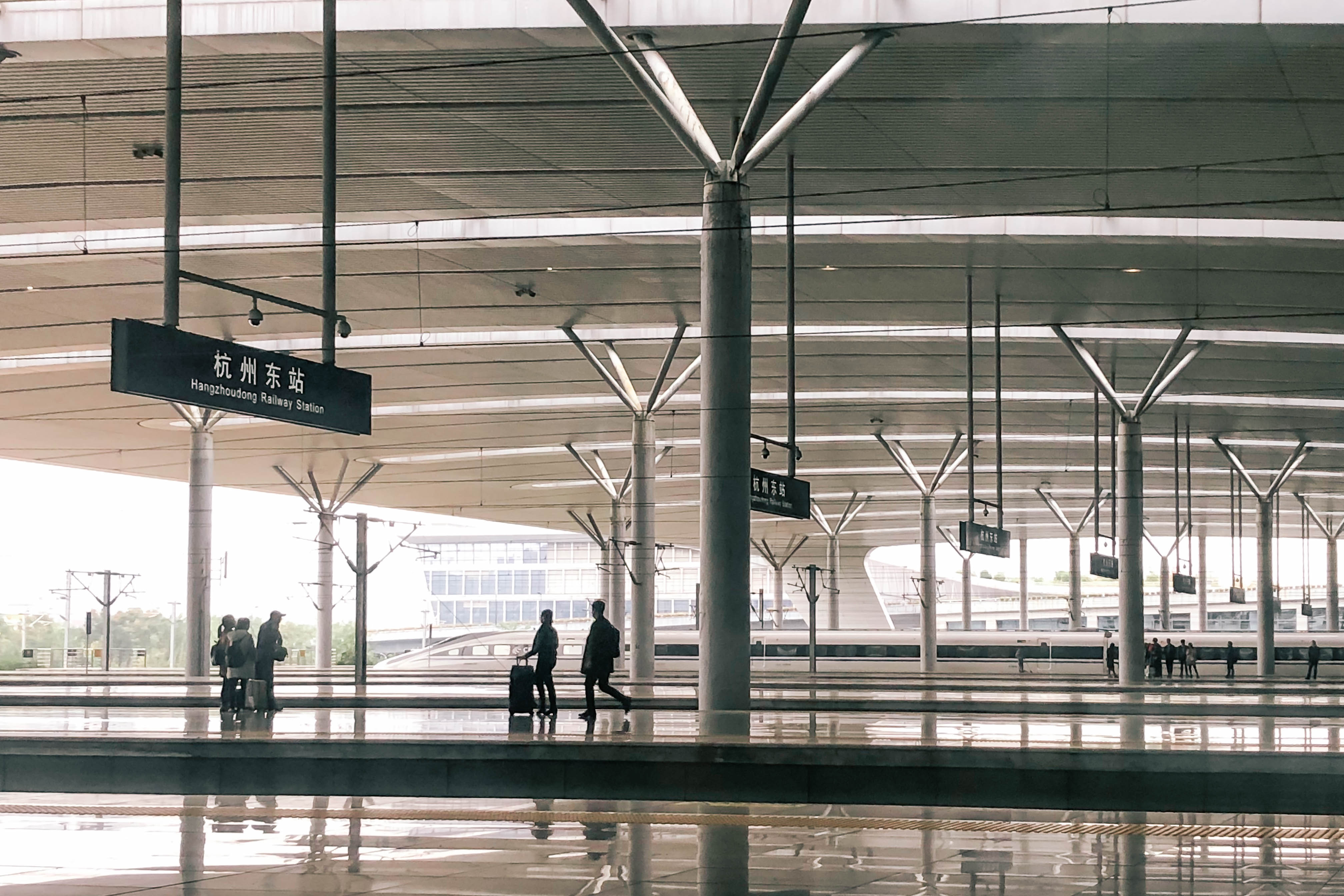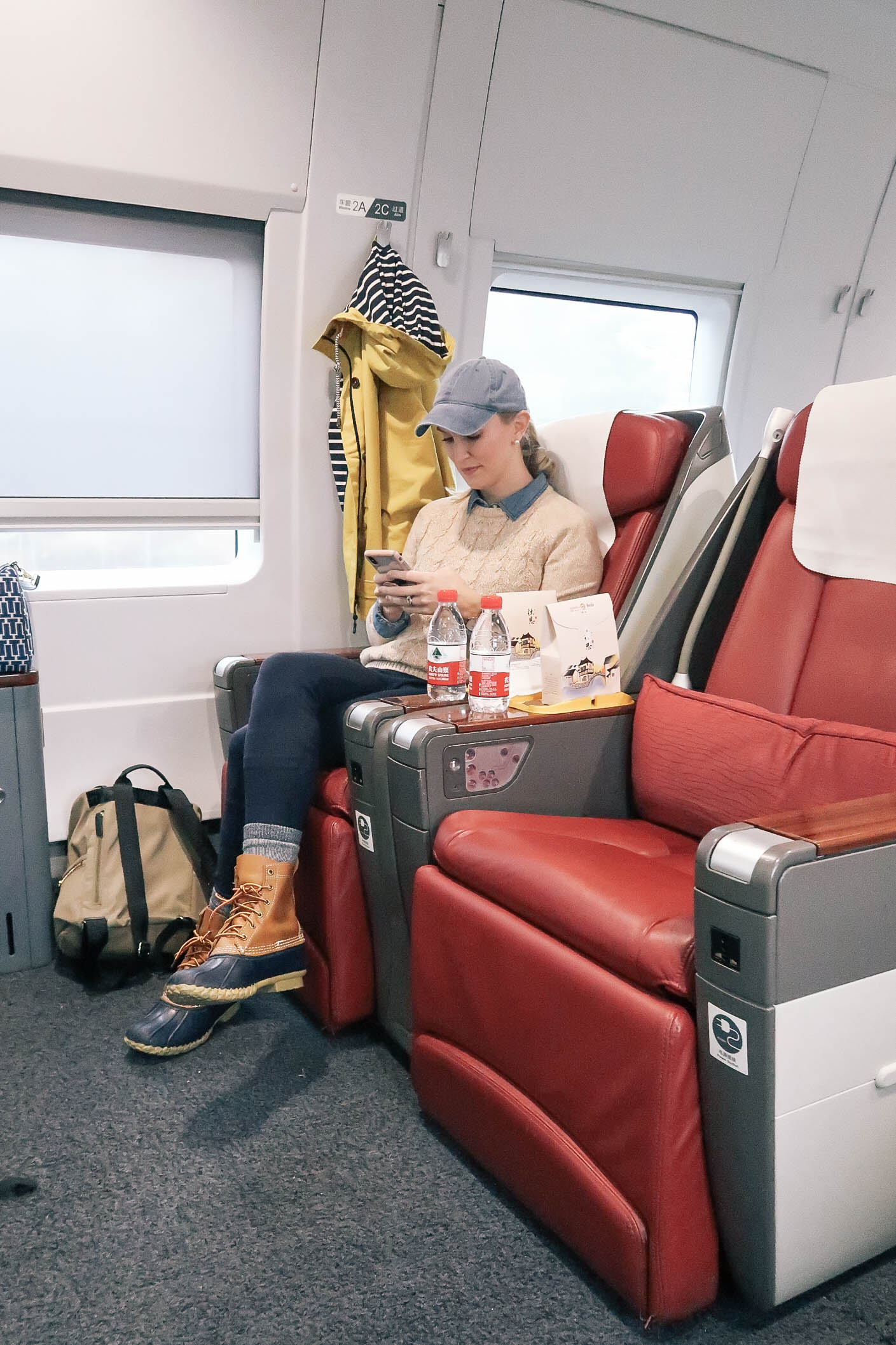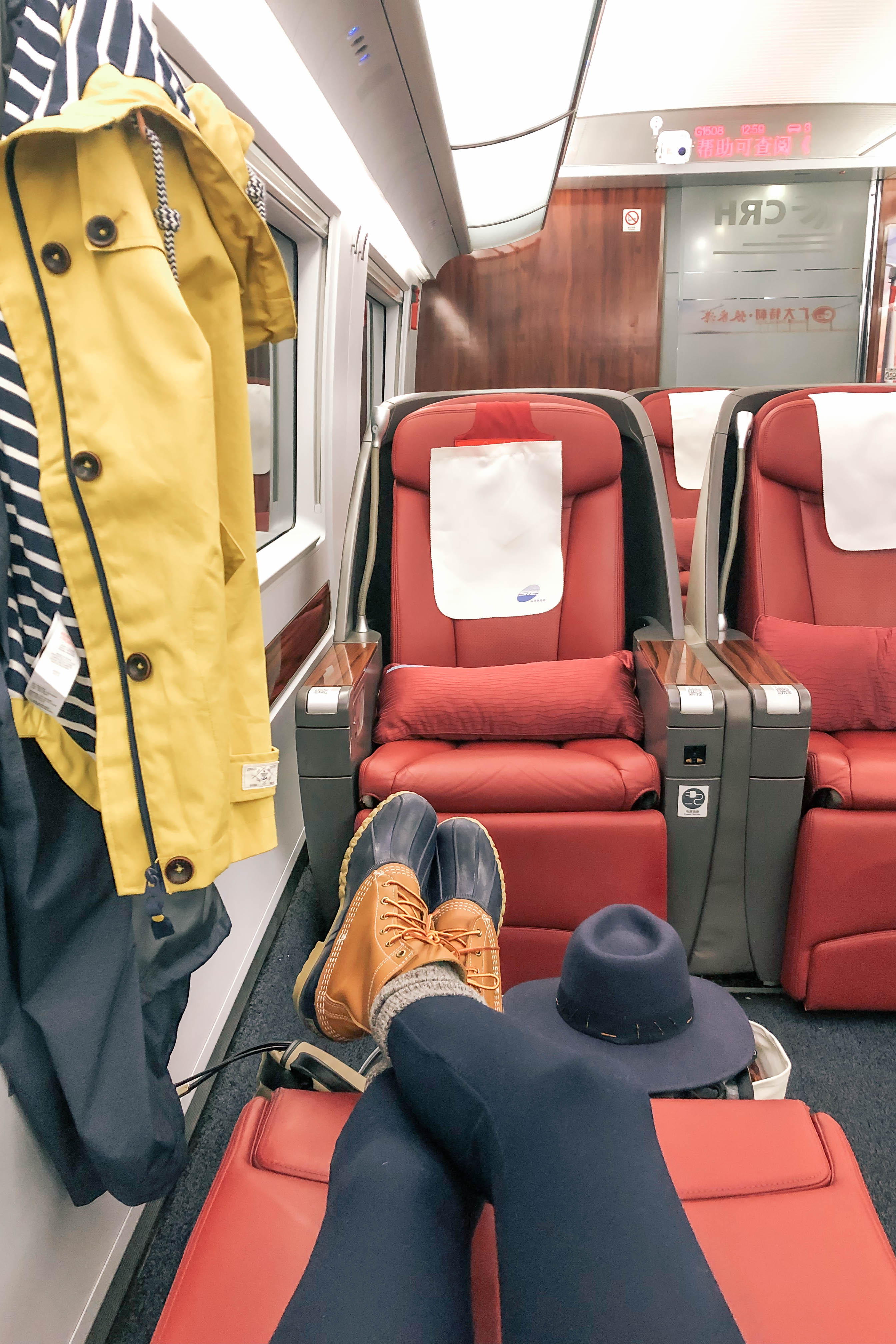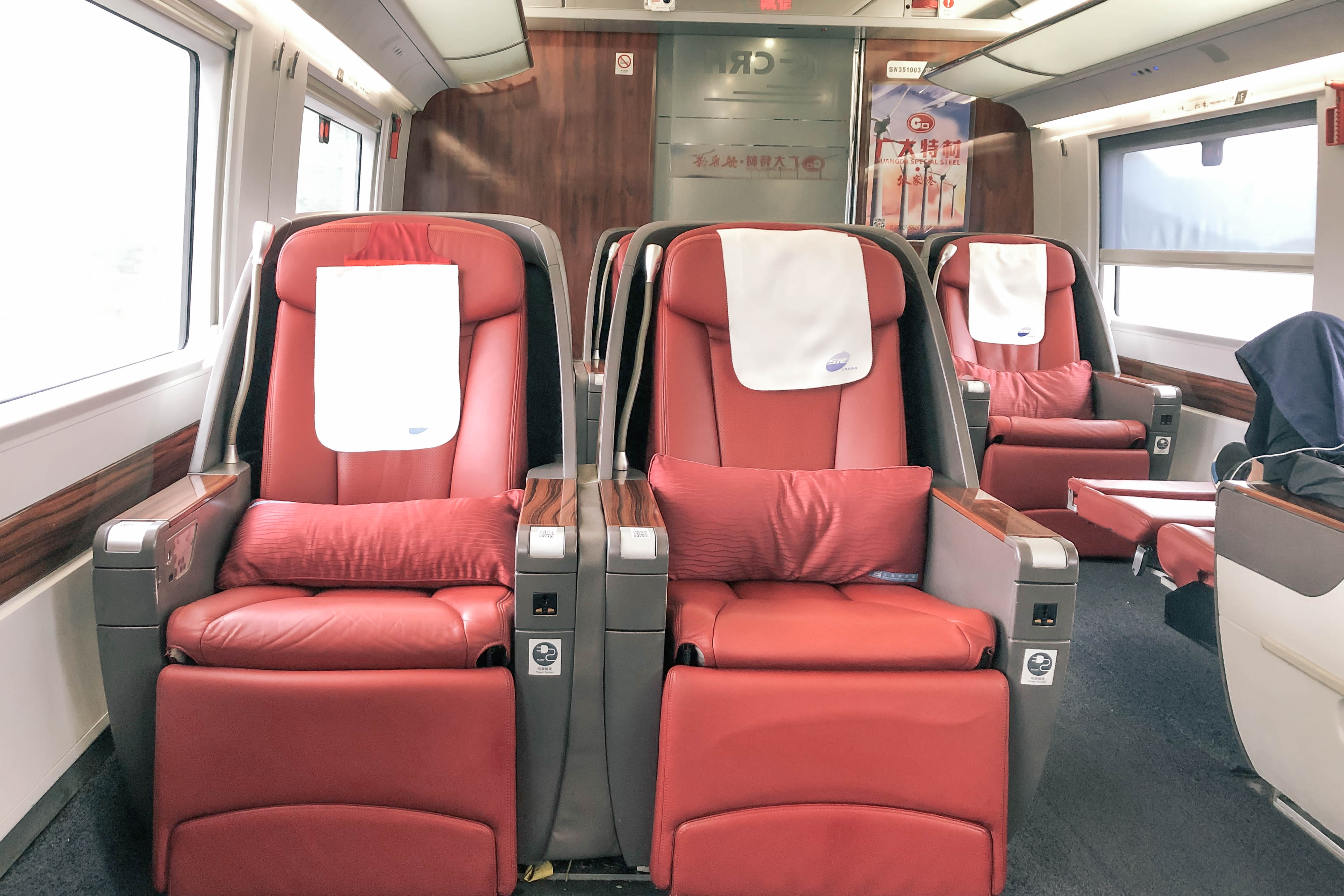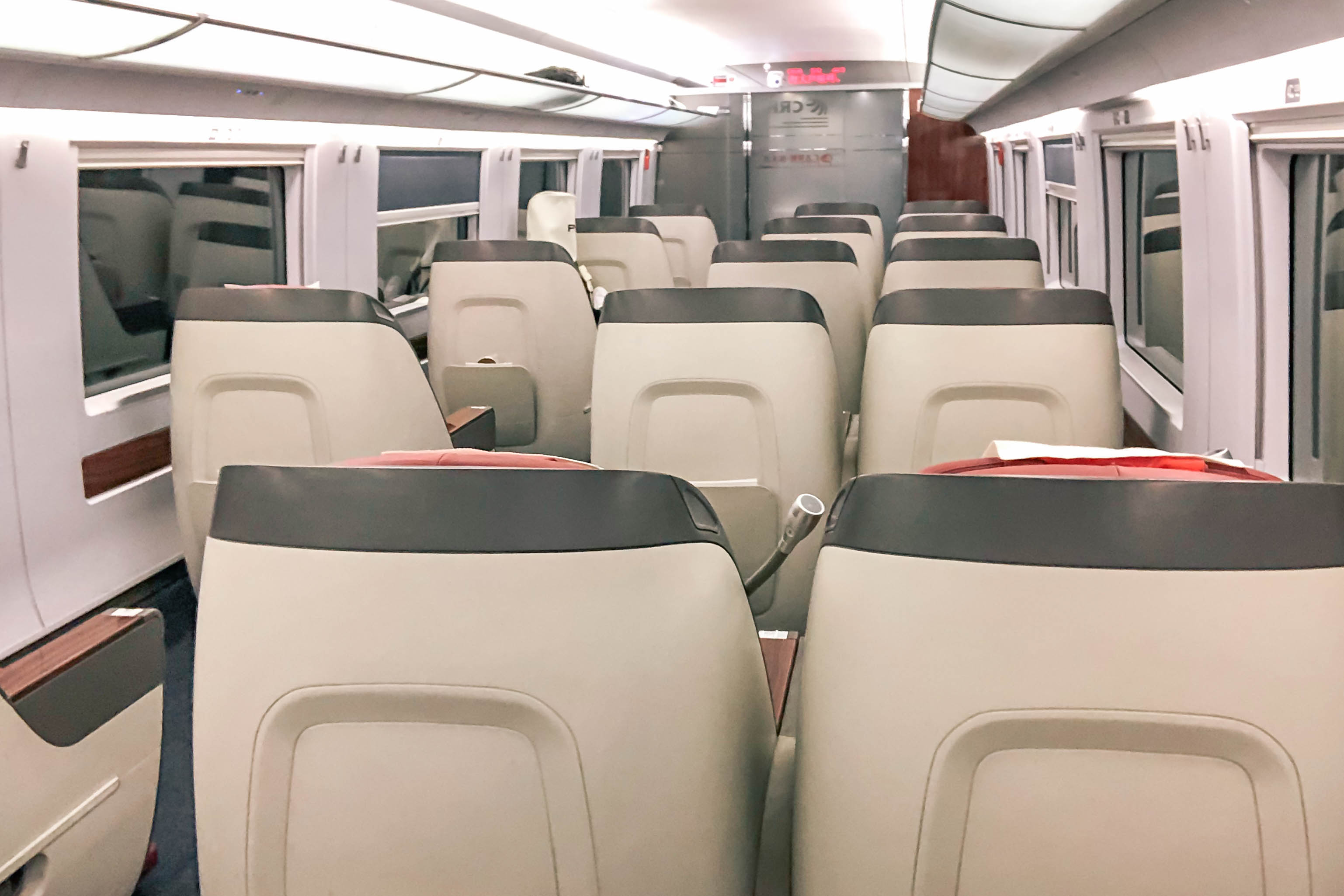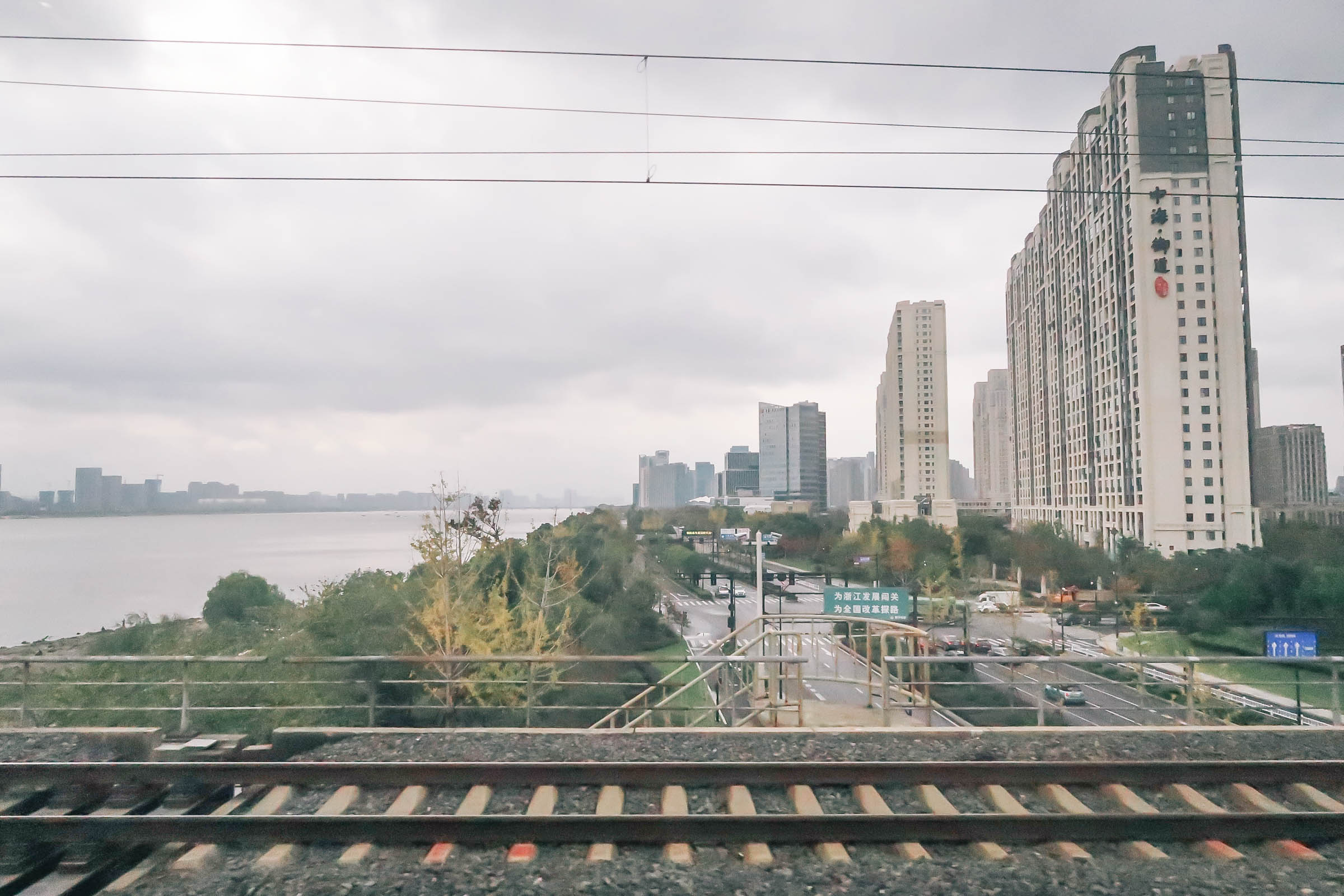 9. Prepare to Squat & Bring Tissue
Most public restrooms do not offer Western-style toilets, but instead, provide porcelain holes to do your business.  It's not glamorous and most are pretty dirty so just think of it like camping.  Even if your hotel has "normal" toilets, it's inevitable you'll encounter these Eastern style toilets at some point during your trip so be prepared to squat in the bathroom.  Also, pack tissues to carry around with you. There's about a 50/50 chance the bathroom won't have toilet paper.  But if you do use toilet paper, do not flush it.  Instead, place it in the trash can beside the toilet.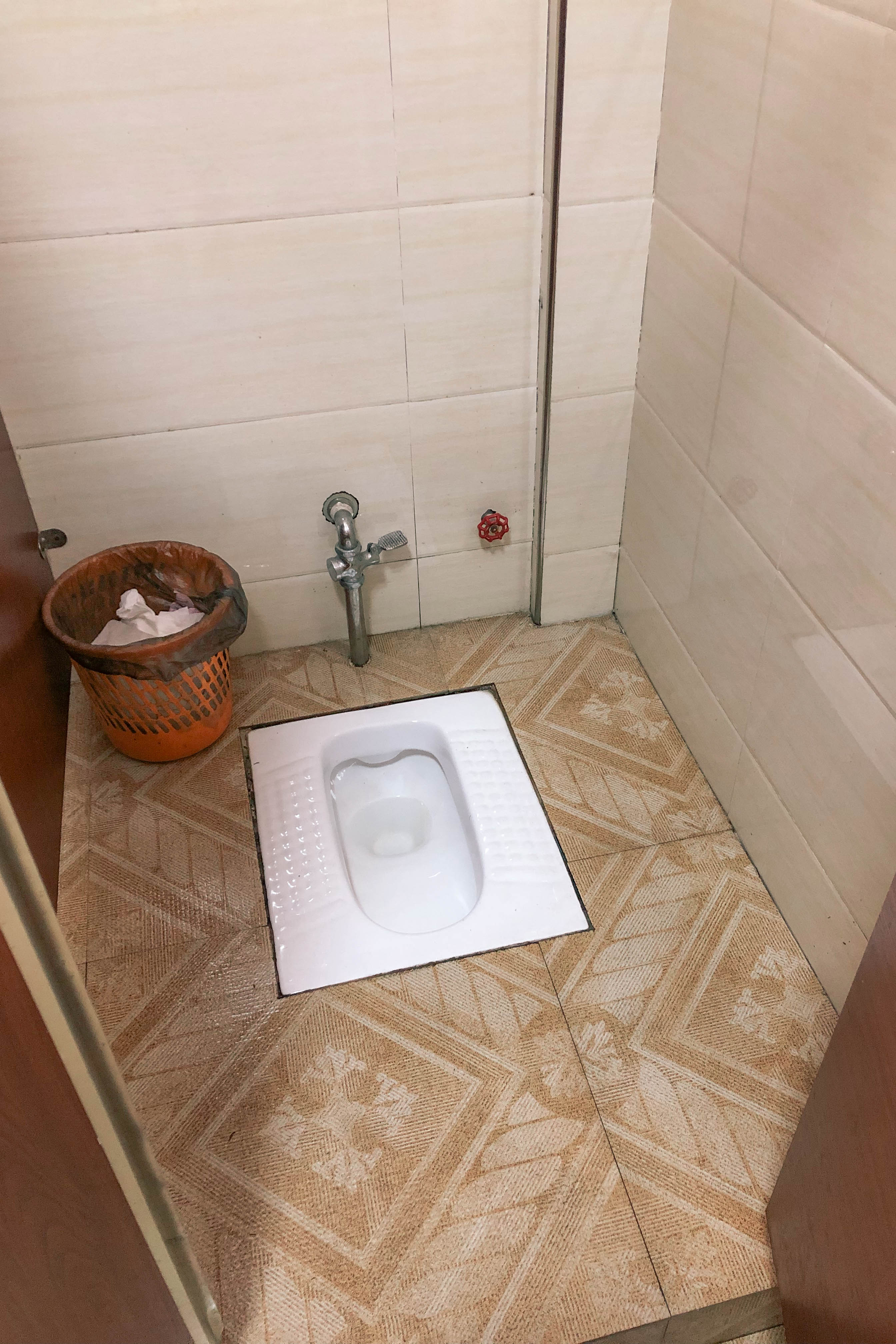 10. Bring Hand Sanitizer/Wet Wipes
In addition to the chance of toilet paper mentioned above, you may also find that some public bathrooms are missing soap to wash your hands. Because of this, I bring hand sanitizer and carry it with me on the trip to use post bathroom breaks and prior to eating any meals.

11. Learn the Basics
Just like any other country you may visit outside of the U.S., I always feel like it's a good idea to learn a few of the basic words such as: Yes, No, Please, Thank You, Excuse Me, etc.  There are a ton of free language apps available for download that can get you started and of course Google Translate is a great resource as well.

12. Flight Check-in Window is Limited
Something to be aware of regarding flights in China is that you cannot actually check-in to a flight early the way you can in the States. Even if you arrive at the airport 2.5 to 3+ hours early, airlines in China don't actually allow you to check-in and drop-off checked luggage until about 2 hours before the flight.  It's not uncommon to find that there are no attendants at the airline service desk until that time either so good luck if you have questions.  This might not seem like a big deal, but if you're checking a bag and then have to go through a long line at security or customs, you'll find the window to check-in so close to your flight time adds a little extra rush as you wait in line to get through to the gates.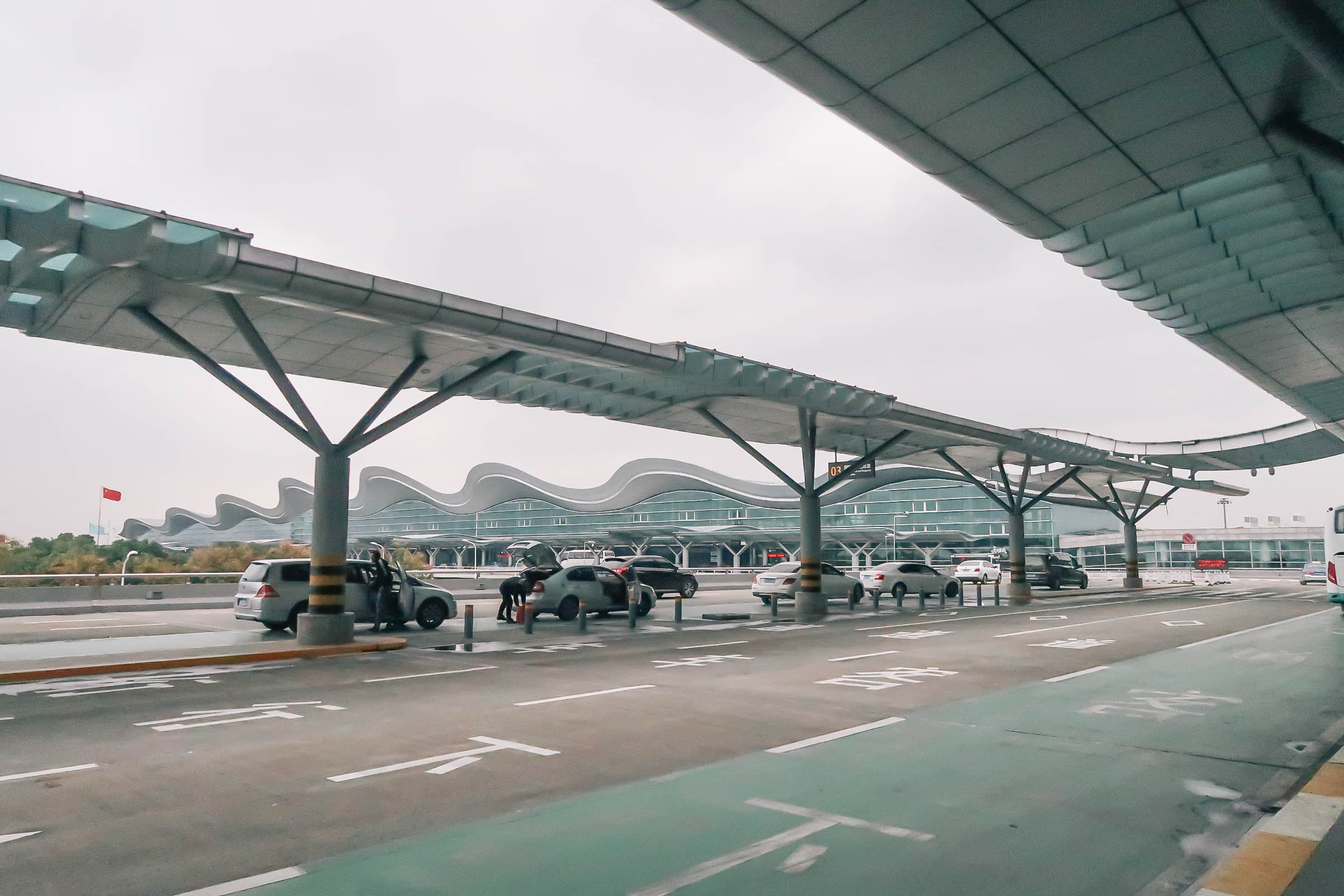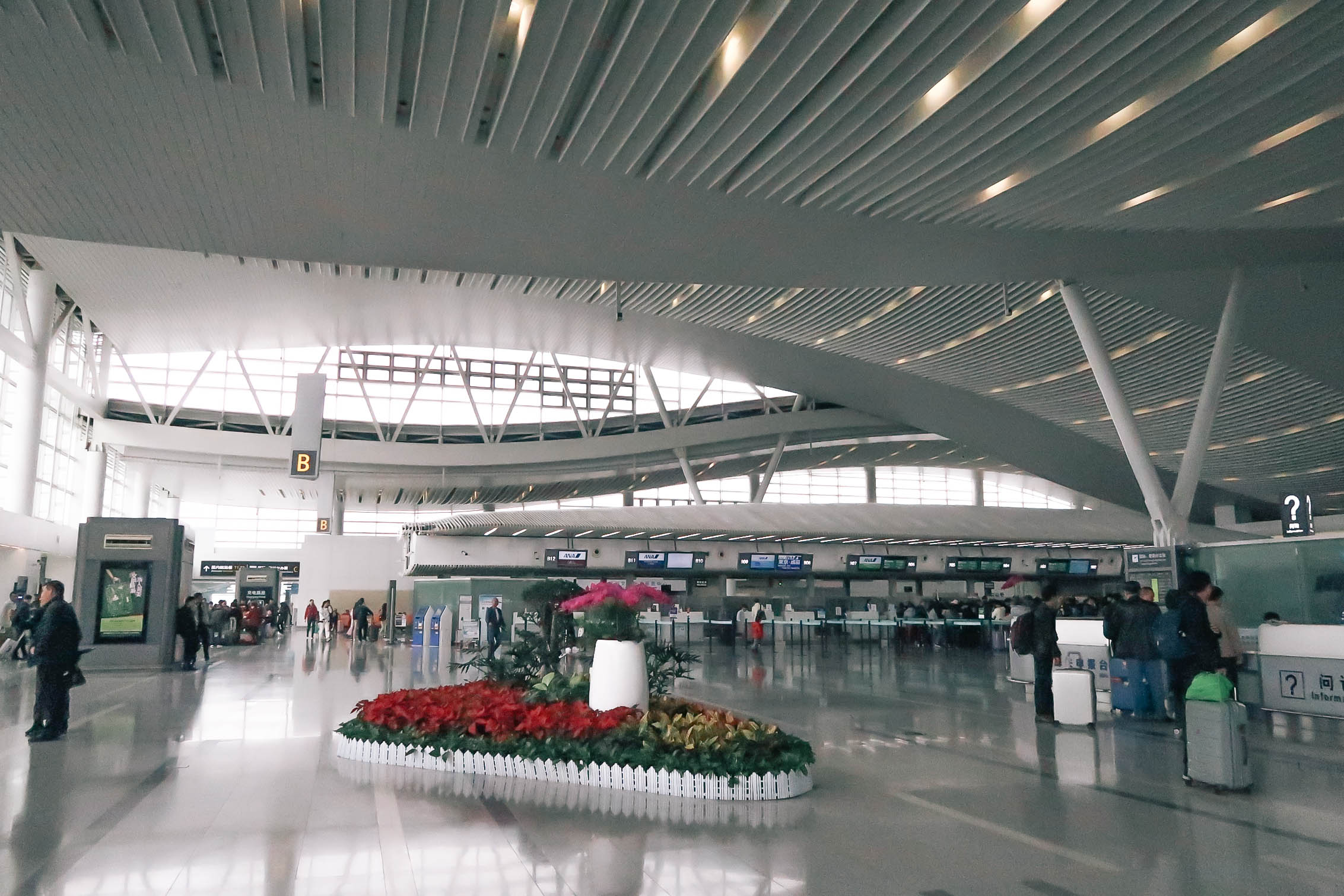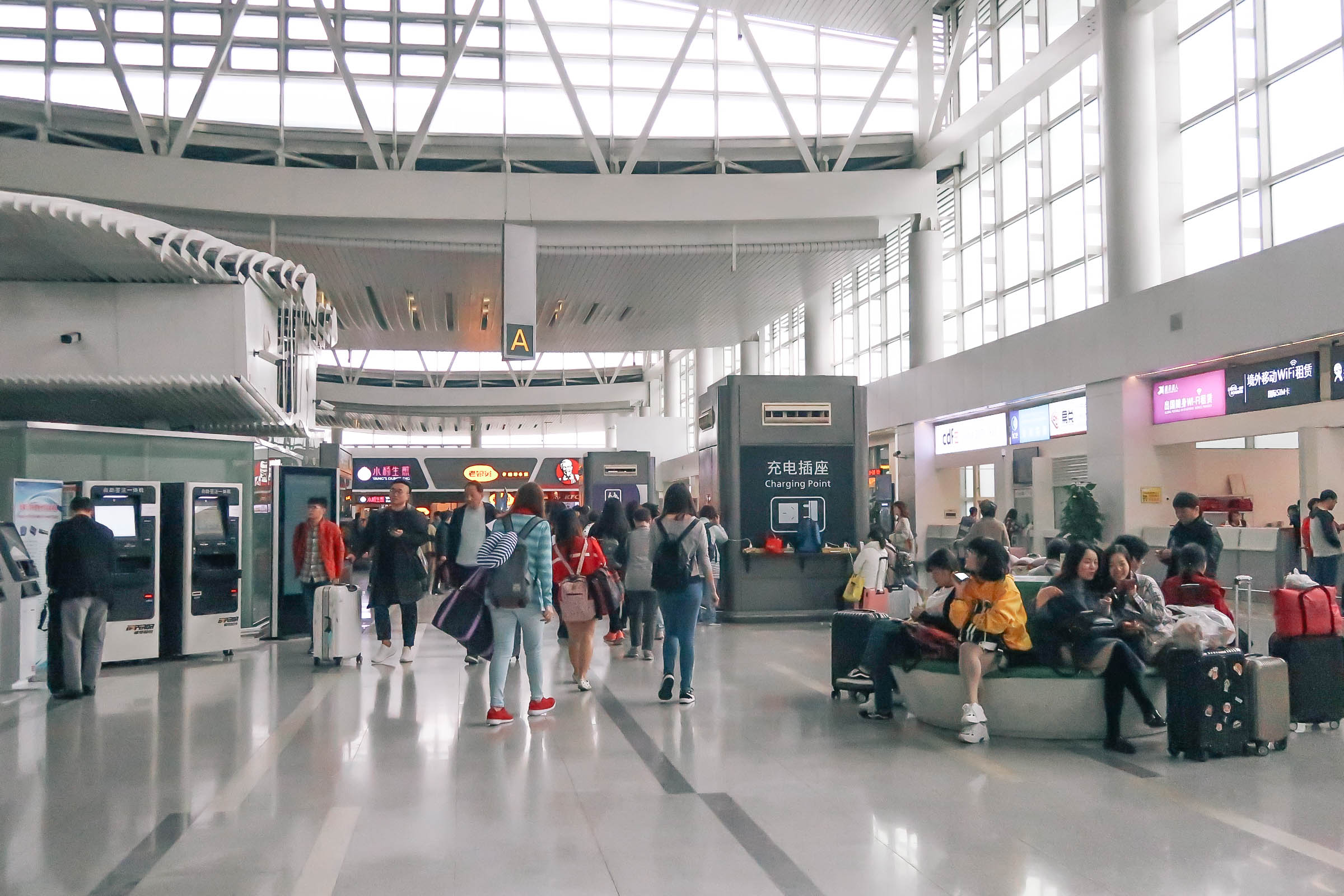 13. Domestic Flights May Not Be On Time
Don't count on domestic flights within China to be on time (especially in the afternoon).  Domestic flights in China are notoriously delayed and sometimes even canceled.  The communication for this (or a gate change) isn't very clear, so make sure you pay attention and stay alert.  It's not uncommon to be stuck in the airport for 3-5 hours waiting for a domestic flight that eventually just gets canceled. You can check out more specifics on why China flights are often delayed in this article from the Economist.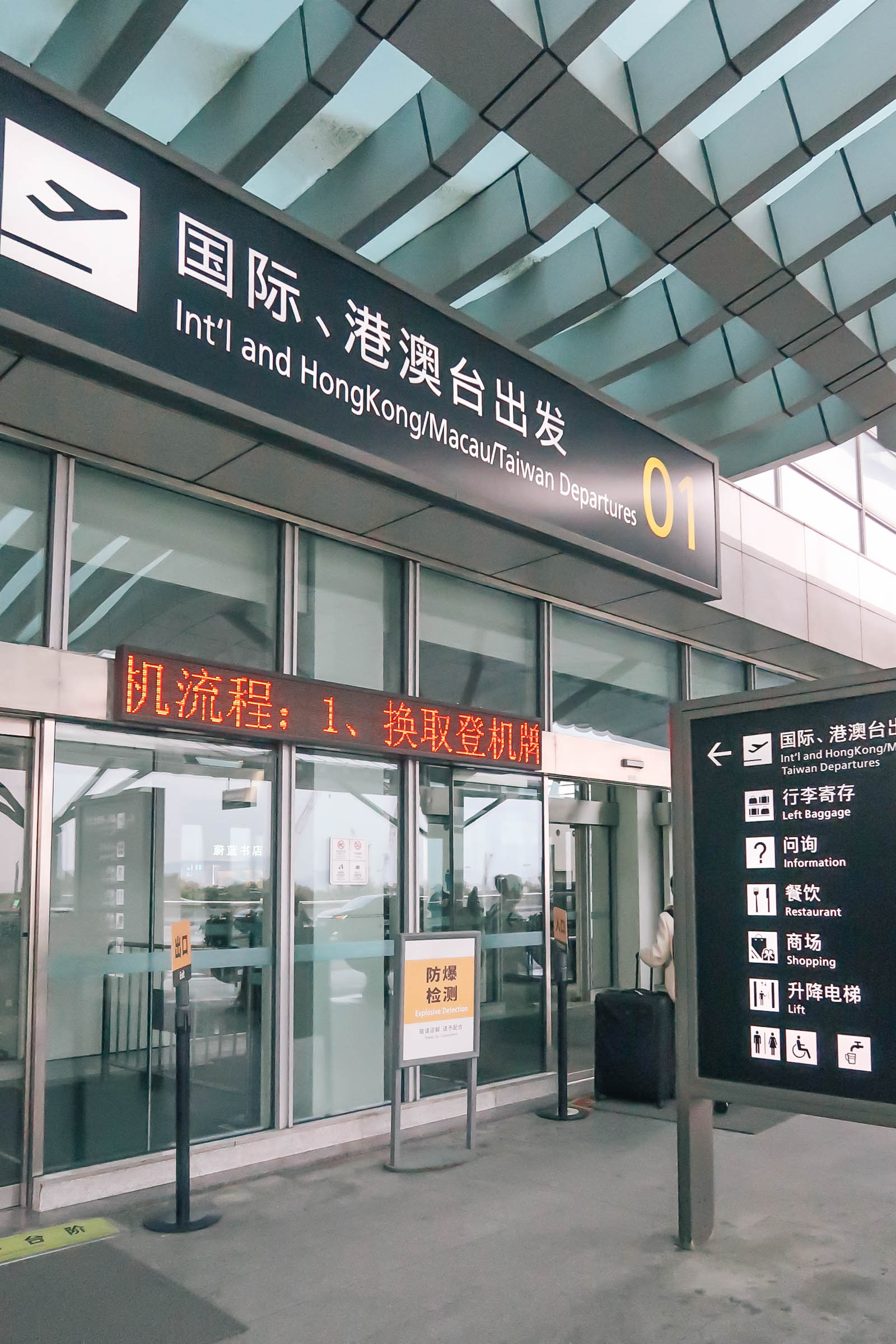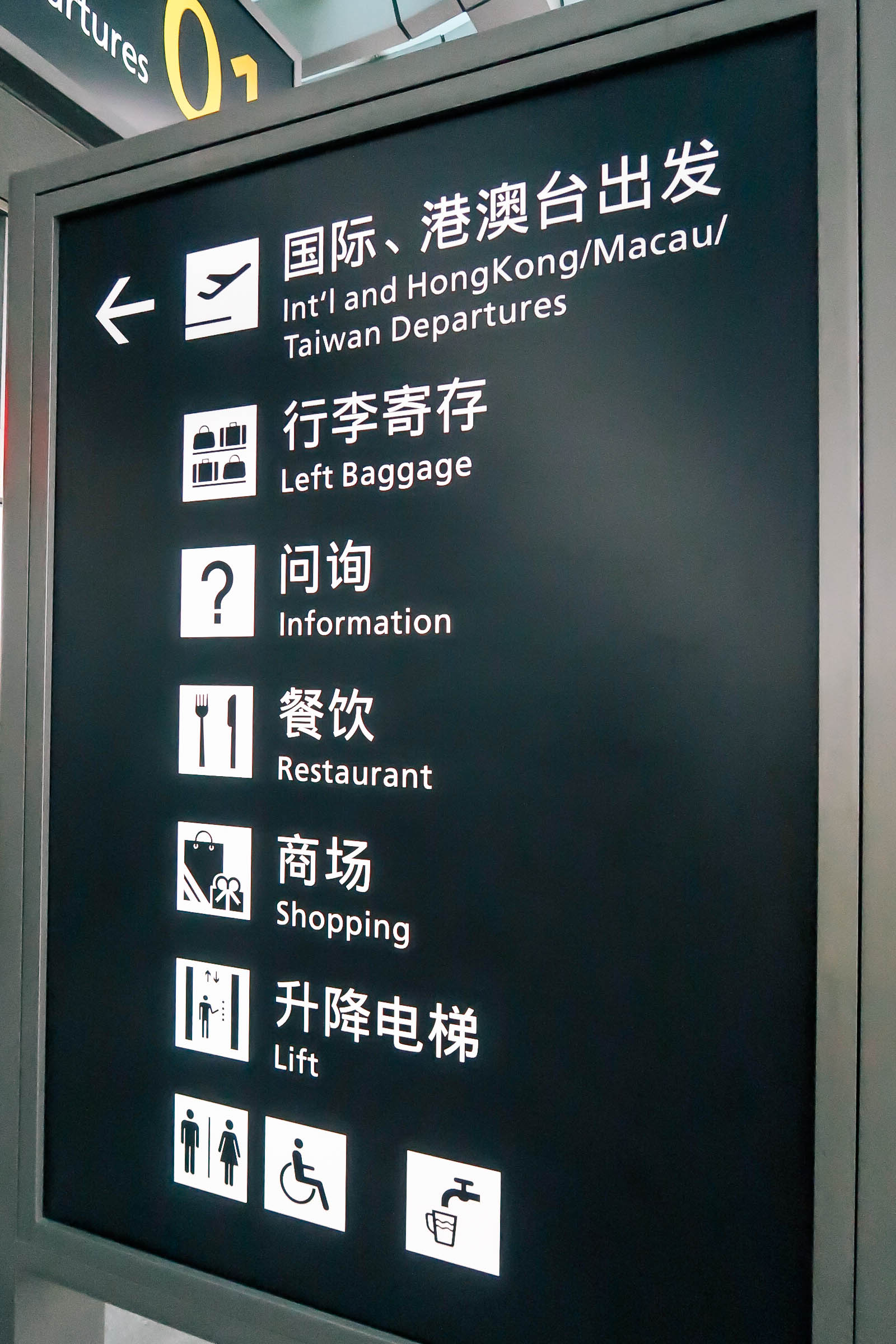 14. Bring a Book/Magazine
Some flights in Asia do not allow electronics to be used and if you don't bring a mobile hotspot (see tip #3) then you're probably going to go through stretches of your trip without cell phone service or Wi-Fi for streaming movies/music.  I would recommend bringing a small book or magazine to pass the time.

15. Bring Your Own Medicine (Allergies, Pain Relief, Etc)
It's a lot easier to just pack some medicine from home than to try to pick out a pain reliever in a foreign language when you've got a headache.  I picked up a plastic multi-day pillbox from the local drugstore and filled each day with a different medicine that I might need such as pain reliever, antihistamine, melatonin (sleep aid), anti-diarrheal, motion sickness, etc.  I then used a fine point permanent marker to note on the back of the pillbox the name of the medicine, serving size & any specifics I might need to know about it.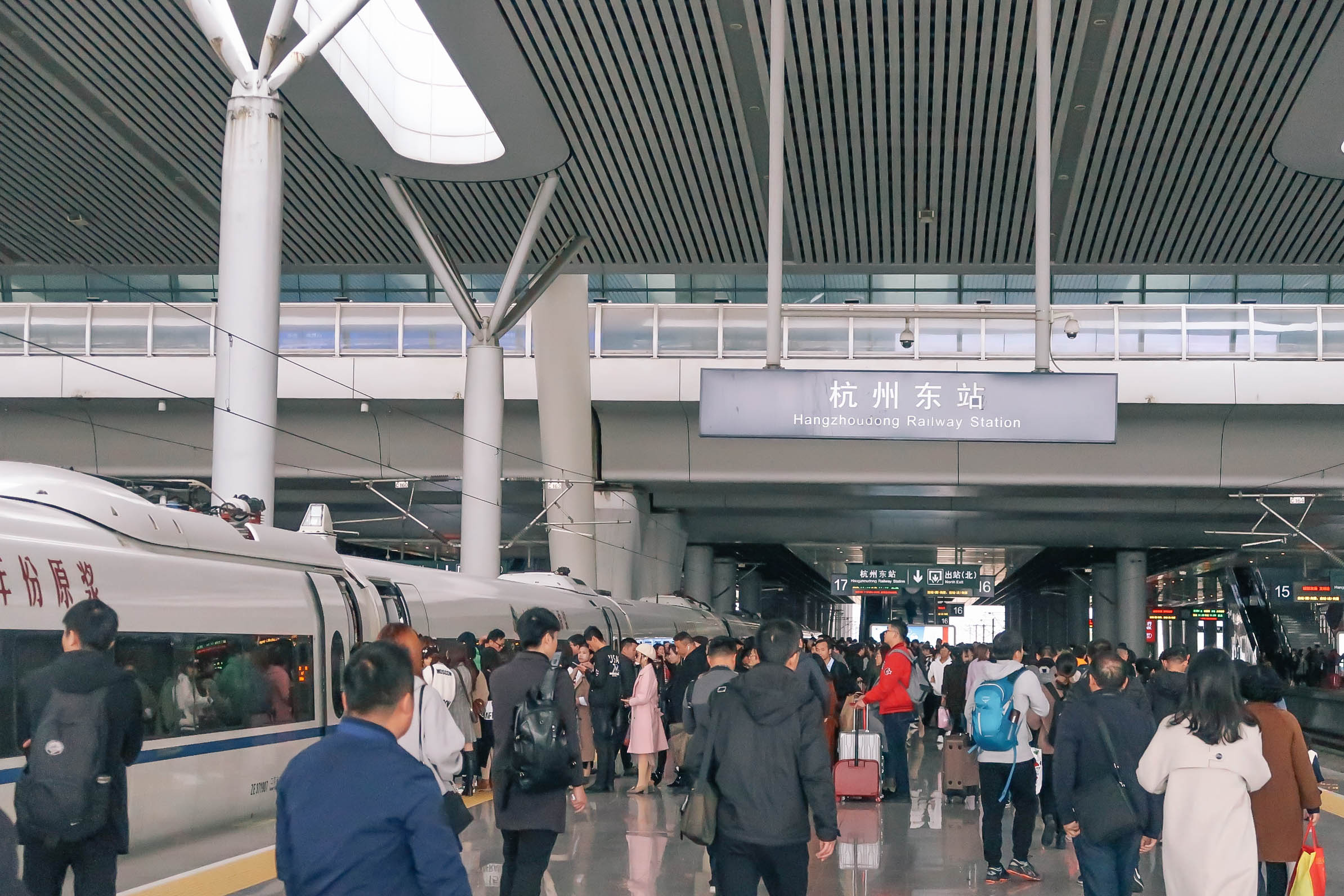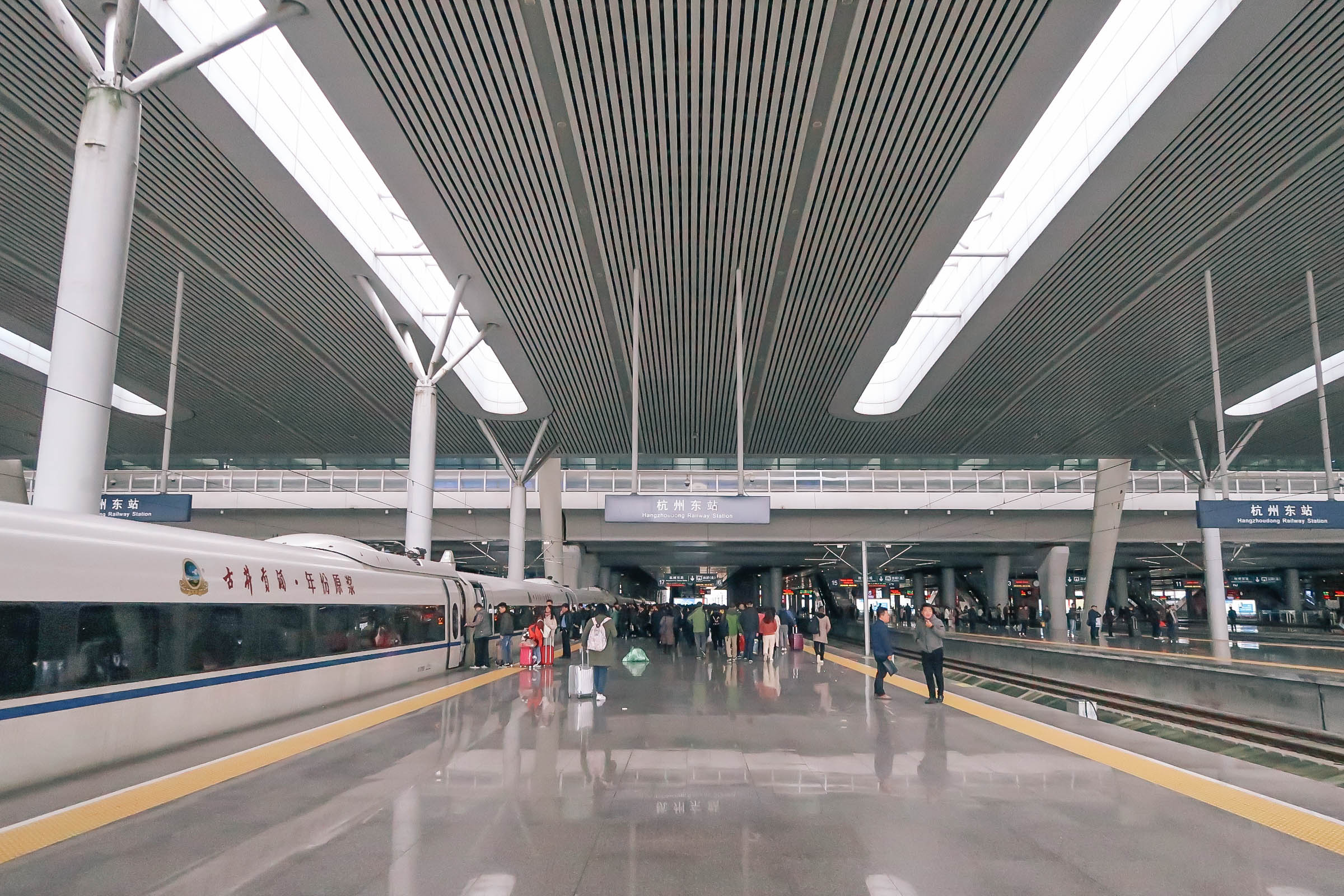 Nothing on this list of 15 tips for traveling in China is crucial to having an awesome trip.  I'm a firm believer that you can have the best of times or the worst of times based on your mindset, but these are a few tips that I thought might make things easier for an American vacationing in China.
As I mentioned above, these are also based on my personal experience, so if you have any experiences or advice you would like to share, please leave them in the comments below!  I would love to hear about anything you think would be helpful to share for others on their first trip to China.