When I started to plan my mother-daughter trip to Savannah earlier this summer, I knew that one of the places to eat in Savannah that we had to stop by was The Grey.  Reconfiguring an old 1938 art deco Greyhound Bus station in Historic Downtown Savannah by Johno Morisano and Chef Mashama Bailey created a truly unique and memorable dining location and menu.  I heard a lot of buzz about Mashama's take on Port City Southern and couldn't wait to stop by to explore the menu for myself.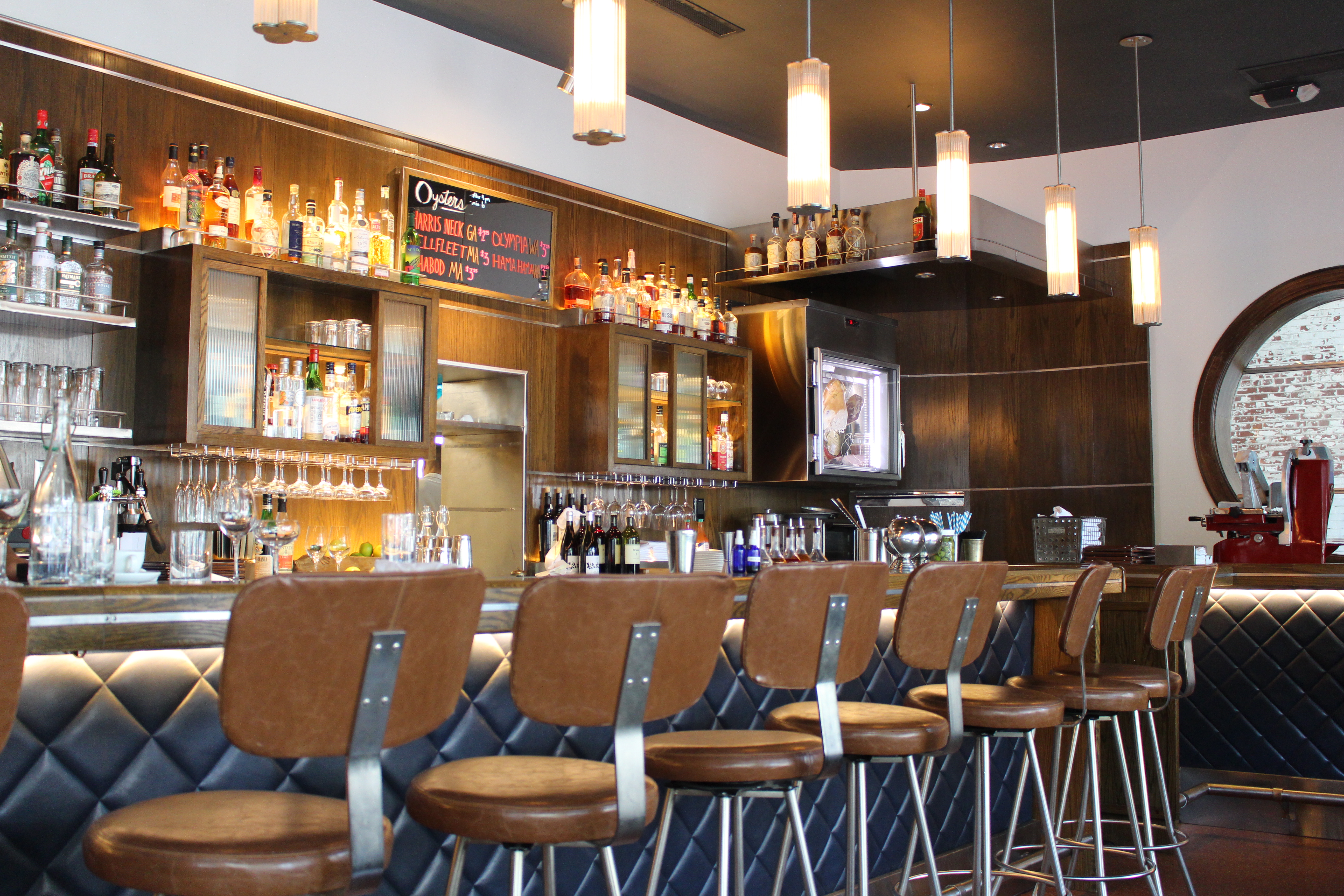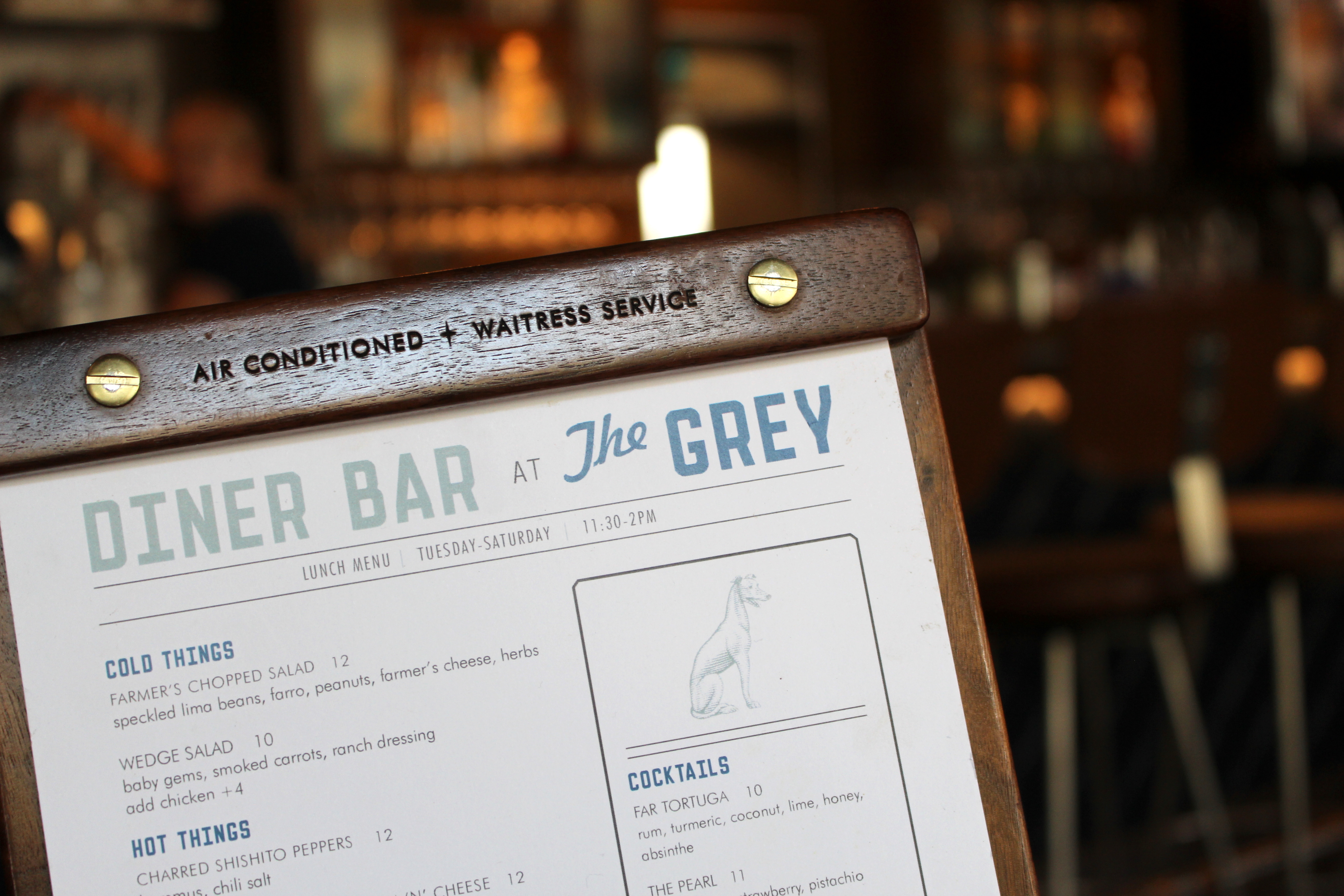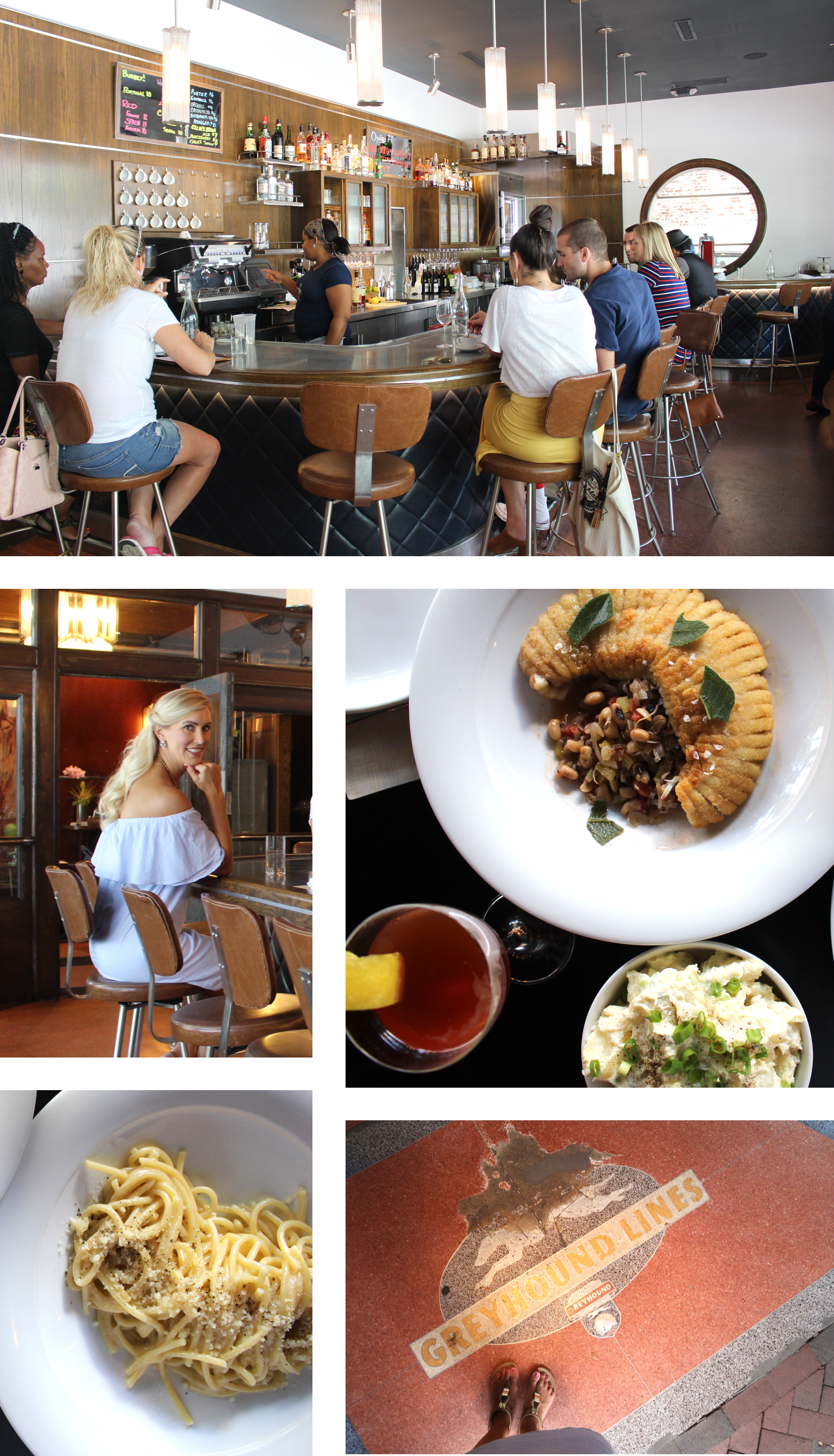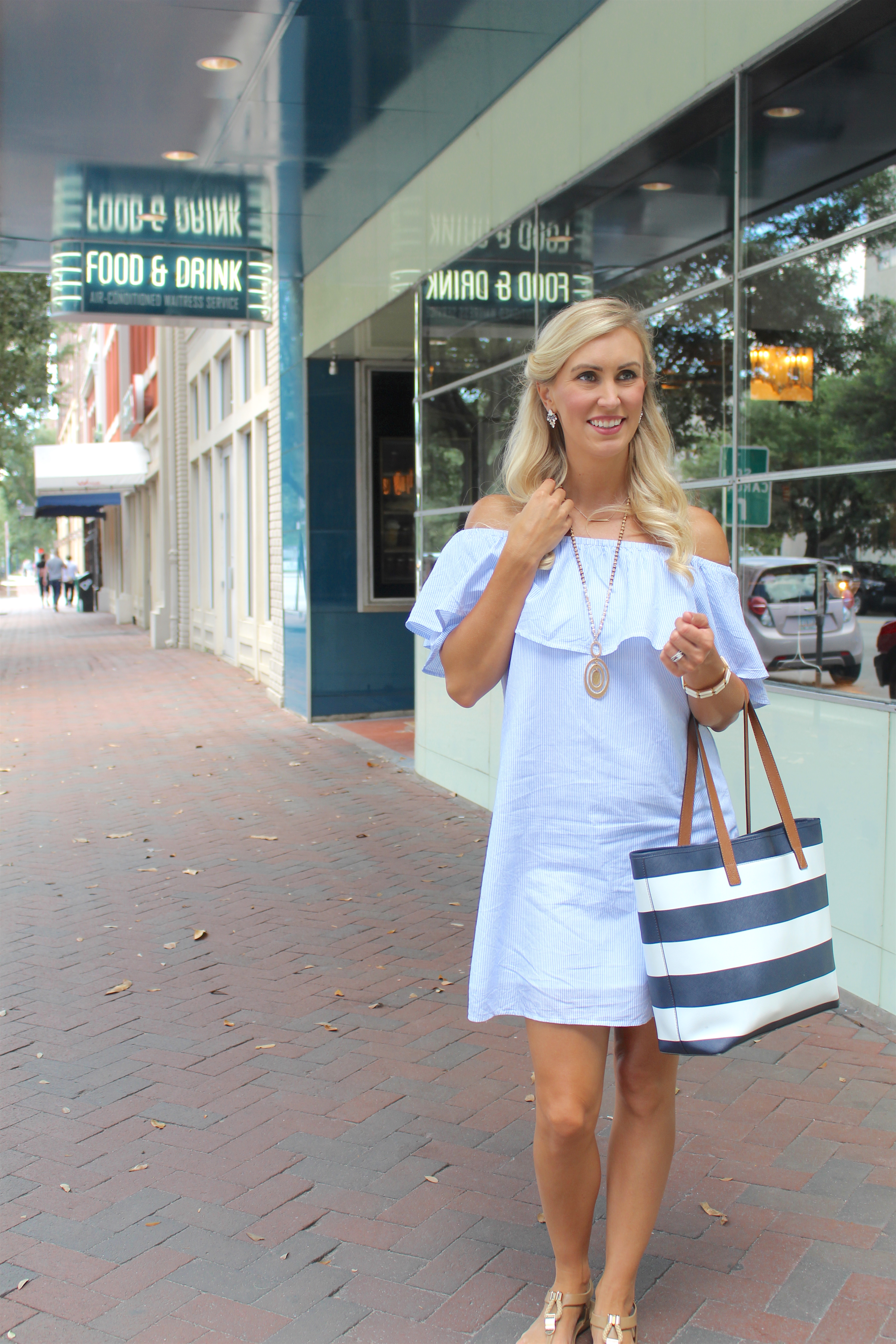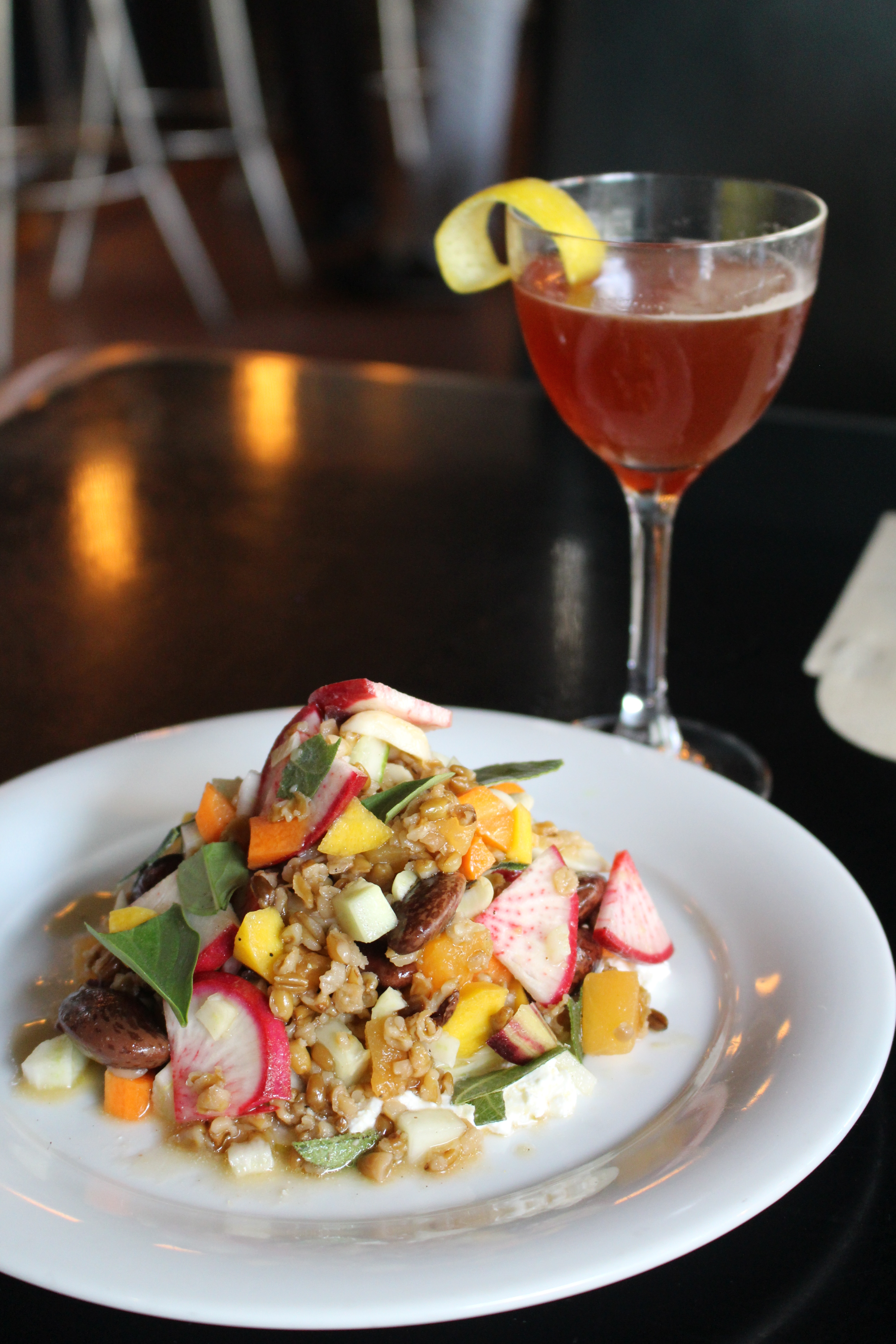 The Details on Our Lunch:
After a morning trek around the Tybee Island Lighthouse, we headed over to The Grey for a late lunch.  Designed to embrace the classic art deco style of the original Greyhound Bus Station with a modern refresh, The Grey has a cool retro feel that perfectly aligns with the historic draw of Savannah.
We dined in the front of the restaurant called the Diner Bar which is open for lunch service while the rest of the restaurant prepares for the dinner crowd.  We tried a variety of menu selections including delicious Cacio E Pepe which is Bucatini (pasta), Parmigiano, and cracked pepper, a Skate Fish special, the Farmer's Chopped Salad and a few other delicious bites and cocktails.
Insider Tip: The shrimp hushpuppies are a hands down must-try with the Planter's Punch to wash it down.
One of the main takeaways from dining at The Grey, was not only that the food was incredible, but also that the restaurant and bar truly embraced local flavors and the community.  You could tell there was a healthy mix of locals and tourists, and that everyone was enjoying their time at the lunch diner.  From the chic and welcoming retro style of decor to the mouthwatering food, The Grey should be on everyone's list of places to eat in Savannah.