5 Tips for Packing Light:
As we wrap 2016, I reflect on the invigorating trips taken over the past year.  From my weekend trip to Miami, biking around St. Augustine, my adventure at Coachella, the Labor Day trip to 30A, to our girls weekend getaway to Beaufort, SC, and my Thanksgiving trip to New England with a trip over to Newport… I've been incredibly blessed to enjoy such fun explorations!
As those trips over the past year have brought great excitement, I've fine-tuned some tricks on how to pack light as well.
---
1.  Pick a Color Palette:
---
Choose a set of colors as your base, and match each of your looks to the same color palette so that everything complements each other.  When you bring pieces that are all in the same color palette, you can easily mix and match them to create multiple looks.
My rule of thumb is that an item of clothing should be matched with other pieces to create at minimum two to three other looks.  I love to start with mostly neutrals and mix in a few pops of color pending the trip destination and occasion.  And stick with solids instead of printed patterned clothing.  You can get away with reusing that black skirt for multiple looks vs. that bright pink & yellow Lilly P. printed skirt 😉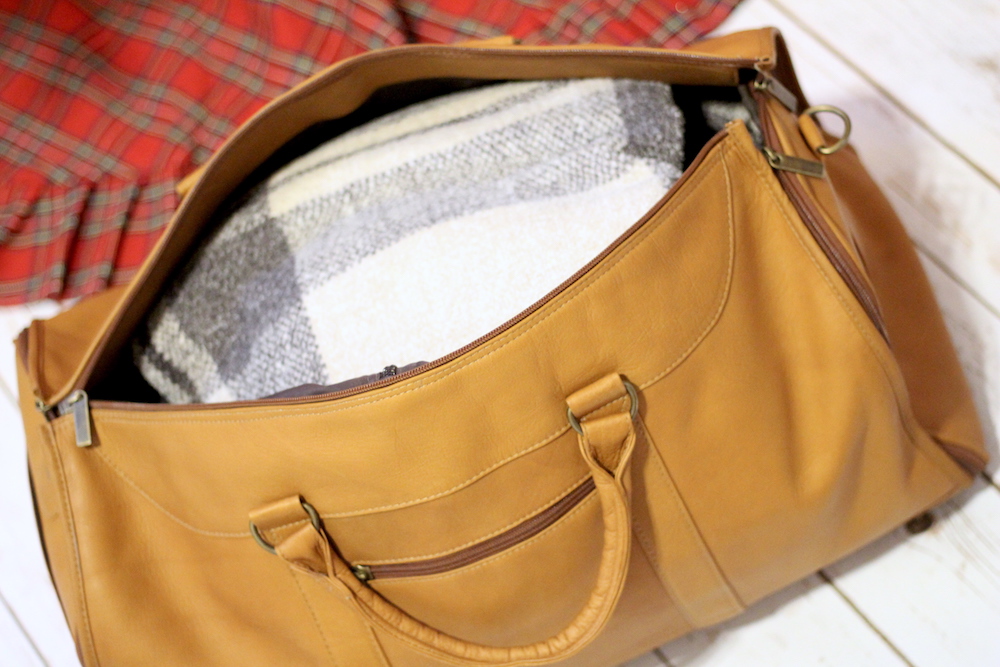 ---
2.  Choose Your Accents:
---
Pick a few key pieces of jewelry, scarves, belts, etc. to easily change the look of an outfit from day to night.  A statement necklace can dress up a basic black t-shirt or a fun belt can add definition and curves to a breezy sundress.
Just keep in mind you don't want to take too many that you'll lose them or have to worry about jewelry getting tangled.  And also think about packing less because bulky jewelry tends to be heavier than delicate pieces.  When packing those delicate and smaller items, you can actually find really great organization in a pill box!
---
3. The Right Luggage:
---
As with any trip, you need to make sure you have the proper luggage on deck so that you're not scrambling to pack your essentials when you head off on that next adventure.  There's no point in purchasing cheap plastic or non-durable luggage that will require replacement after a trip or two.
I'm a big fan of investing in high-quality luggage that will last over time.  In fact, I recently picked up a great leather backpack and duffle bag from Leather and Luggage Depot.  While you might want to consider where you'll be venturing to as to the type of luggage you'll take. A durable & stylish weekend duffle is always a good accessory to have regardless of whether you are flying or driving to your next adventure. A hard case carry-on with wheels is super easy to cart through the airport, but it might not work if you're staying in a tiny room on a yacht or navigating cobblestone streets. Regardless of what you choose, figure out the style that fits your travel plans and makes the easiest transport of your essentials.
Leather and Luggage Depot is a great site to check out for pretty much all aspects that a traveler may need to cover.  And if you're in Atlanta, you can visit the store directly in West Midtown.  They've got anti-left bags, toiletry kits, lightweight luggage, briefcases, and of course leather gear like backpacks and duffle bags like the two I just picked up.  Bonus that they actually customize your pieces with professional monogramming.
But if you're shopping Leather and Luggage Depot, you should hurry, because after over 25 years in the business the lovely owners are retiring and closing their doors… which means HUGE savings for you just in time for the holiday travel season!  If you're looking for a great gift  this holiday season – they have something for everyone. Their savings are going on now and will continue until all stock is gone.
Check out more details on Leather and Luggage Depot's Facebook and here's the address to stop in if you are local:
Leather & Luggage Depot
1151 Chattahoochee Ave – Atlanta, GA 30318.
404-351-7410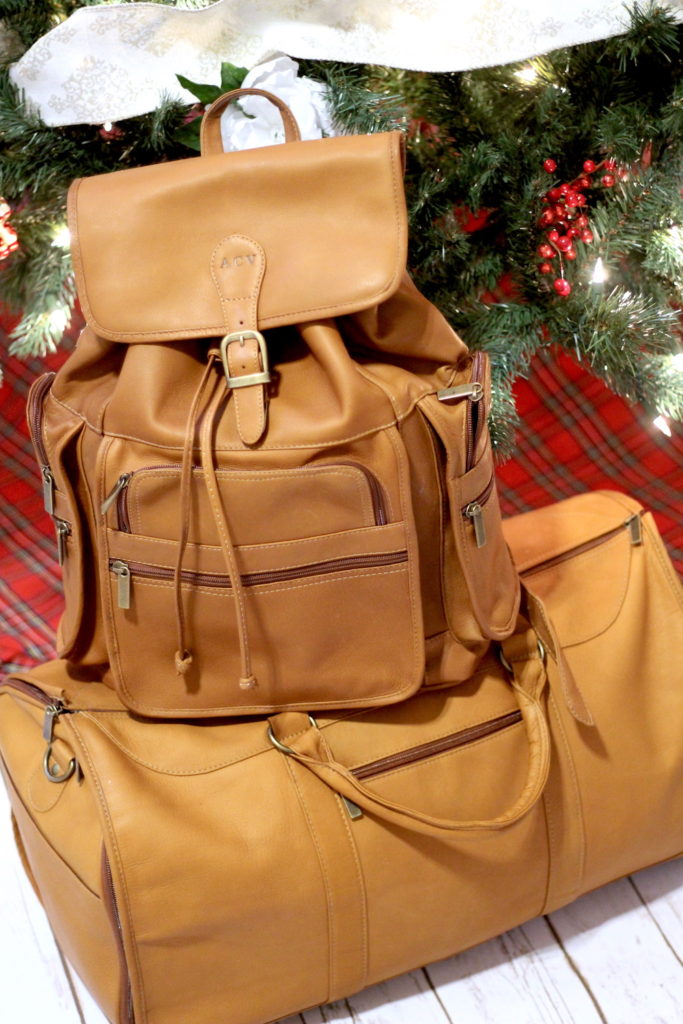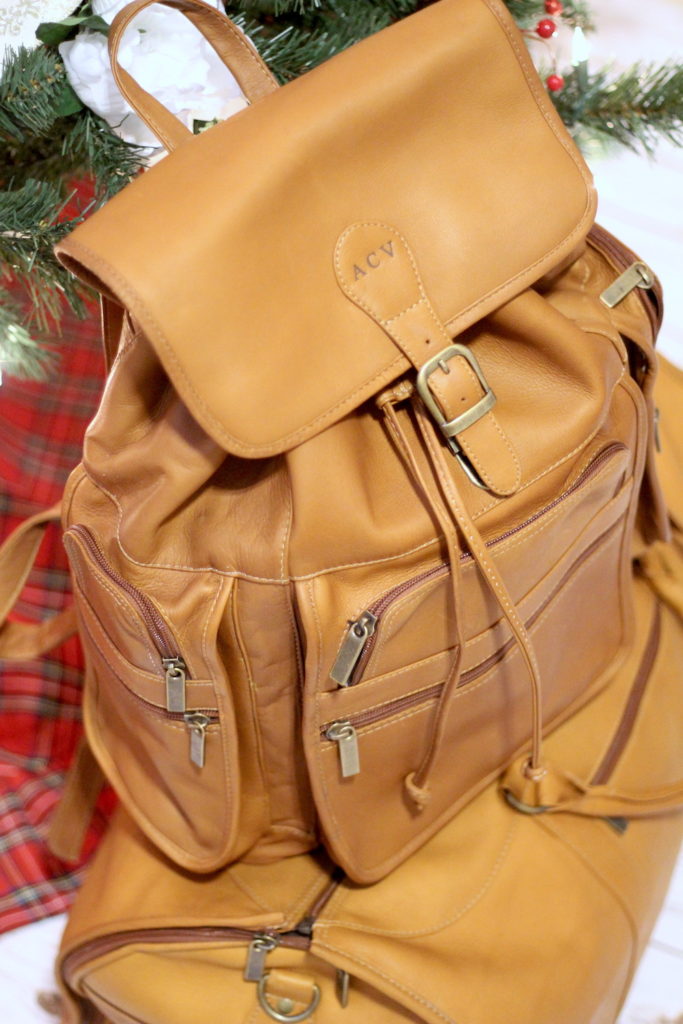 ---
4.  Laundry Tip(s):
---
CLEAN IT: If you're going on a trip that's longer than a week, you don't have to pack a new outfit for every single day you're gone.  Remember when I mentioned choosing a color palette of pieces that work together?  Also, think about investing in fabrics you would wear that you can easily wash and dry quickly on the fly.  As an alternative, you could just dry clean some clothing while you're traveling, in most places you can find 24-hour turnaround options.
BULK UP: Another clothing tip is to actually wear your bulky items on the plane.  Beyond leaving more space for other pieces, your bulkier clothing will provide a little cushion should you need to sleep or extra warmth since indoor public places, especially on planes, tend to be on the cooler side.  This is crucial for me since I'm always cold!!!
ROLL ON: Roll your clothing.  This was one of the very first tips I implemented on how to pack light, and has been a really great technique that I've always found gives me way more room than I would normally have if I just stacked my clothing.  Also, it helps prevent your clothes from getting too wrinkled!
---
 5.  Check Yo'self:
---
While you might not actually be checking your luggage, if you start with a checklist, you will find yourself less likely to pack unnecessary items.  I find if I don't have a checklist, I kind of start freaking out at the end of my packing and adding in extra things here and there just in case I forgot something… and it's all stuff that I definitely don't need to bring.
Also, there's an old rule of thumb that says lay out everything you want to take including your money.  Then take away half the stuff and double the money and you should be all set 😉
Good luck on your next travel adventure!  I hope a few of these tips have helped you learn how-to pack light next time.
And if I missed any must know tips on packing lighter, please share them below… I would love to hear your feedback!