Girls Getaway at Barnsley Resort:
After a breathtaking introduction to Barnsley Resort in Part 1 of my girls getaway recap, I've got the final round 2 to share the remainder of the amazing adventure we experienced.  When our first day starts with an amazing lunch overlooking the golf course then leads to a day full of spa pampering, horseback riding, smores bar, alfresco dinner, and cozying up around a fire pit…. How can we top that!?!?
Lucky for me Barnsley Resort knew just what to do.
After an uber comfortable night's rest in my cottage, our blogger group gathered at the Beer Garden for a hearty breakfast prepared over the open flames of the outdoor fire pit turned grill.  Typically, the Beer Garden is open seasonally from around 11-9 pm (6 pm on Sundays) and they offer more than 30 craft beer selections including Monday Night Barnsley Resort Englishman ESB, exclusive to Barnsley Resort.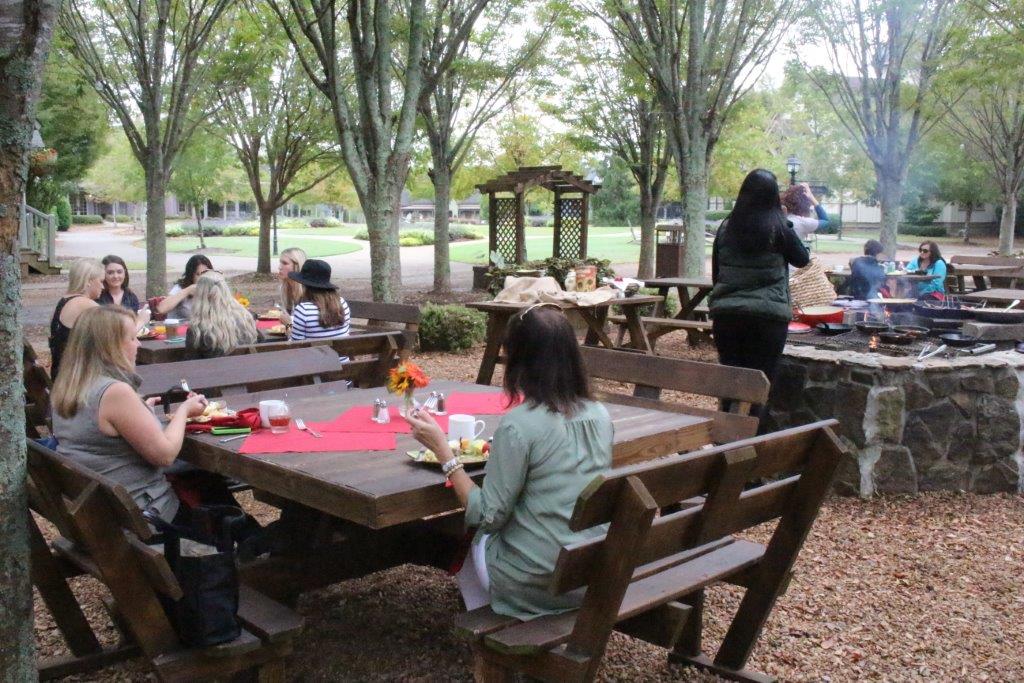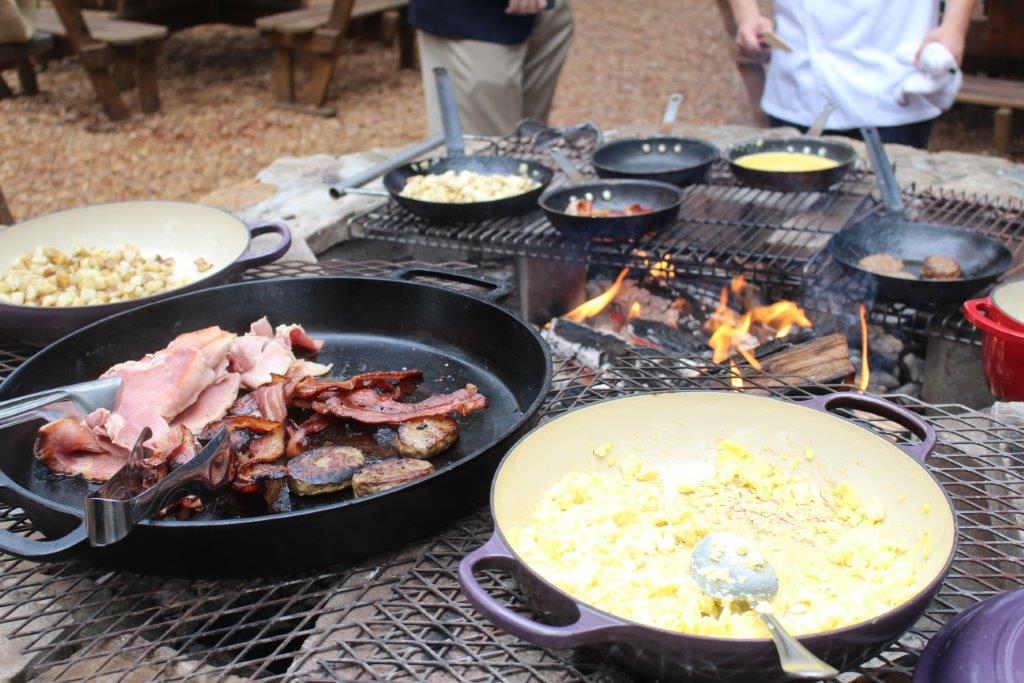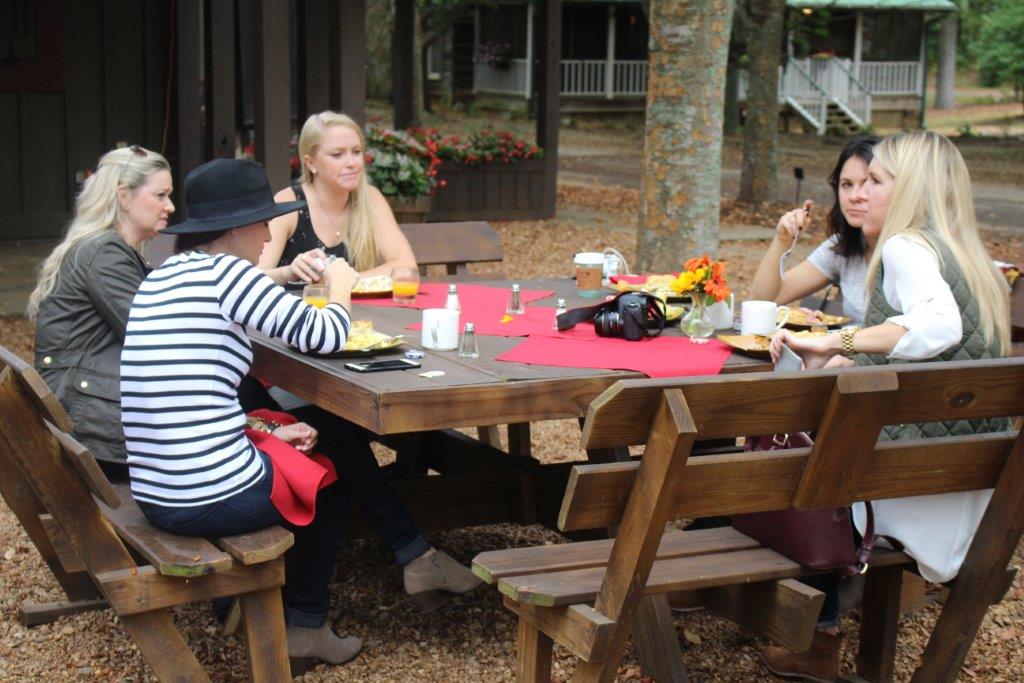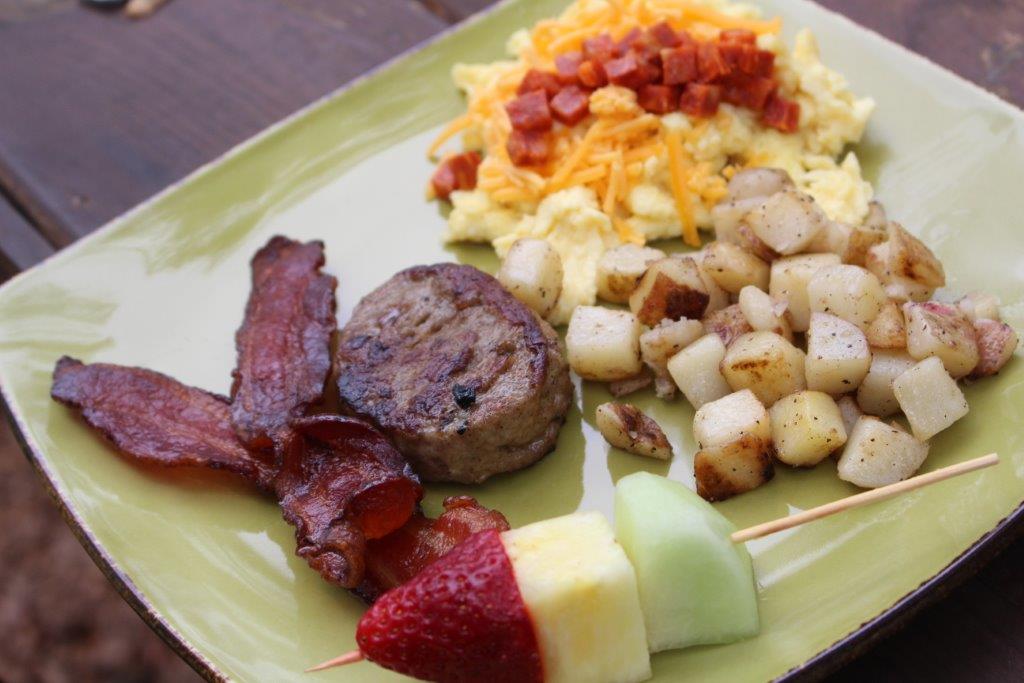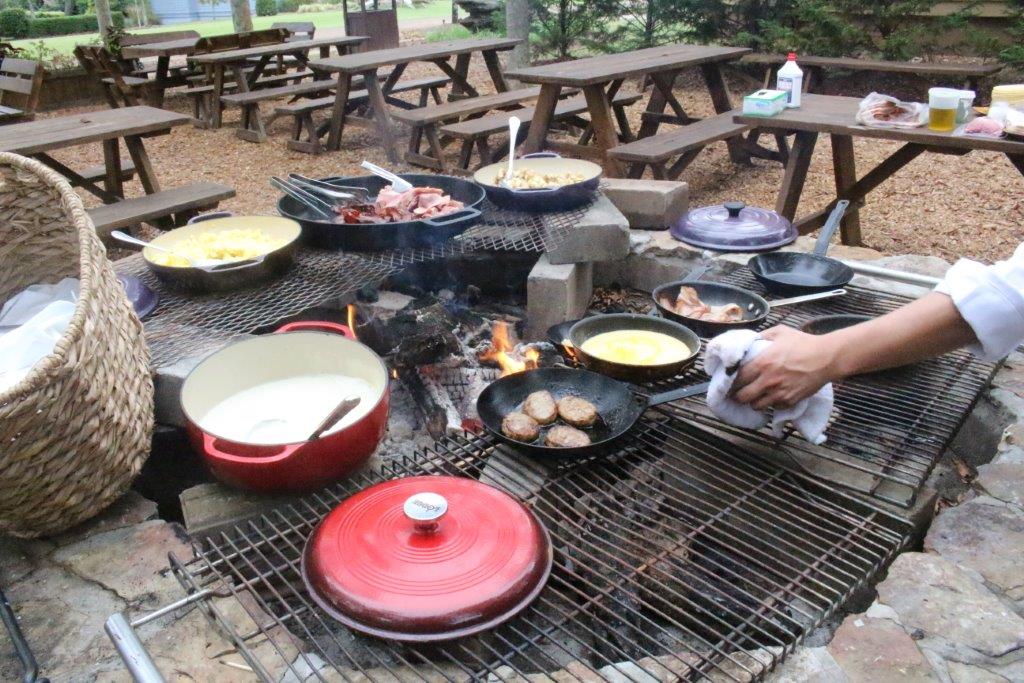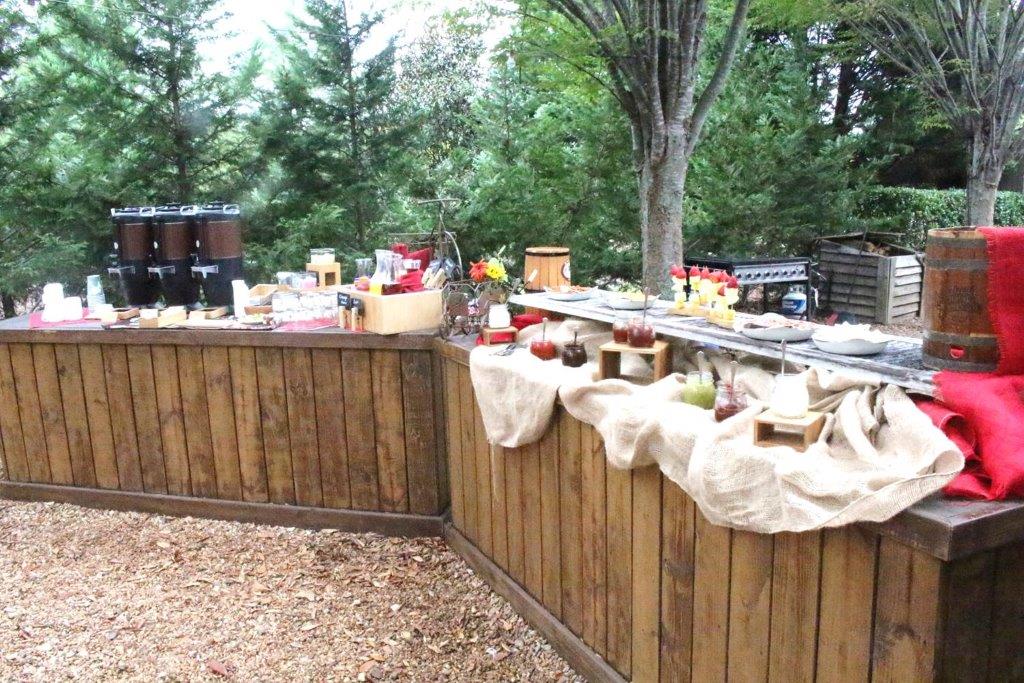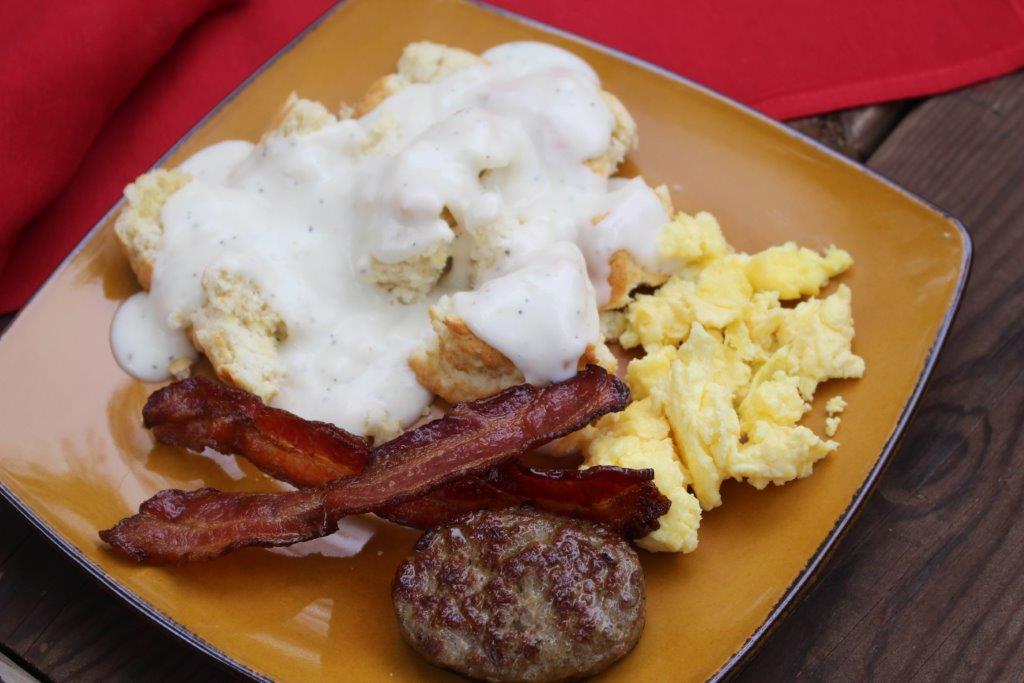 When I'm ready for a no holds barred calorie-packed breakfast, I have a serious weakness for the creamy goodness of biscuits and gravy.  Lucky for me I was able to fill up on that with a side of perfectly crisp bacon, savory sausage, and the fluffiest eggs ever before heading out for sporting clays.
Growing up in Augusta, I have a family full of outdoor sporting and hunting advocates so I was pretty excited to head over to one of the top sporting clay facilities in the Southeast and try my hand at a little shotgun clay shooting.  After our thorough introduction to the instructors, the facility, and of course our shotguns and shooting guidance… we were off!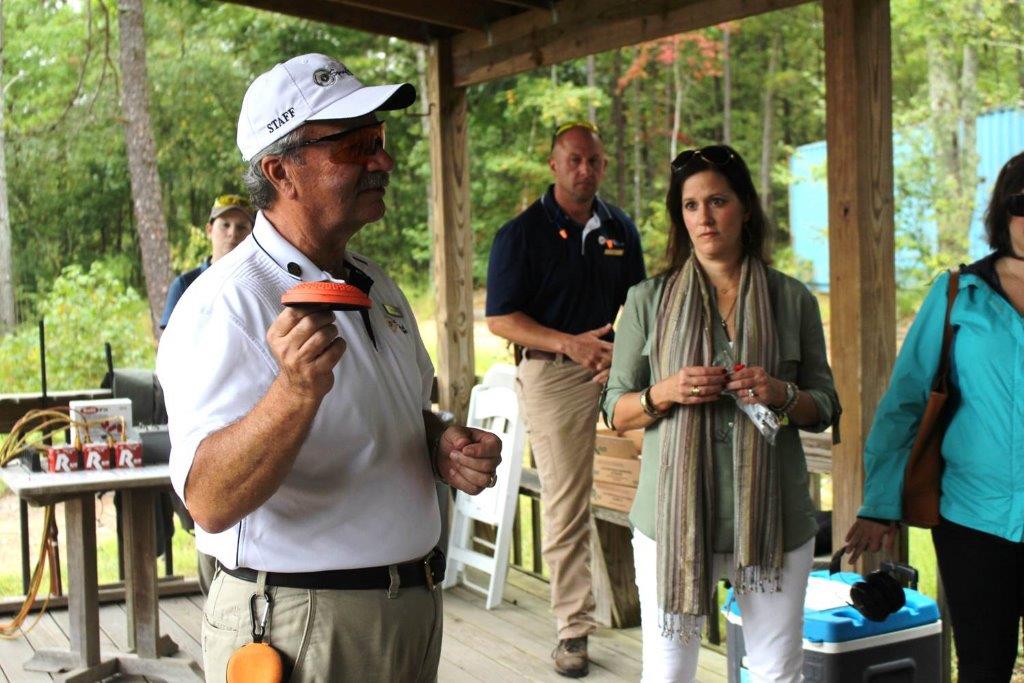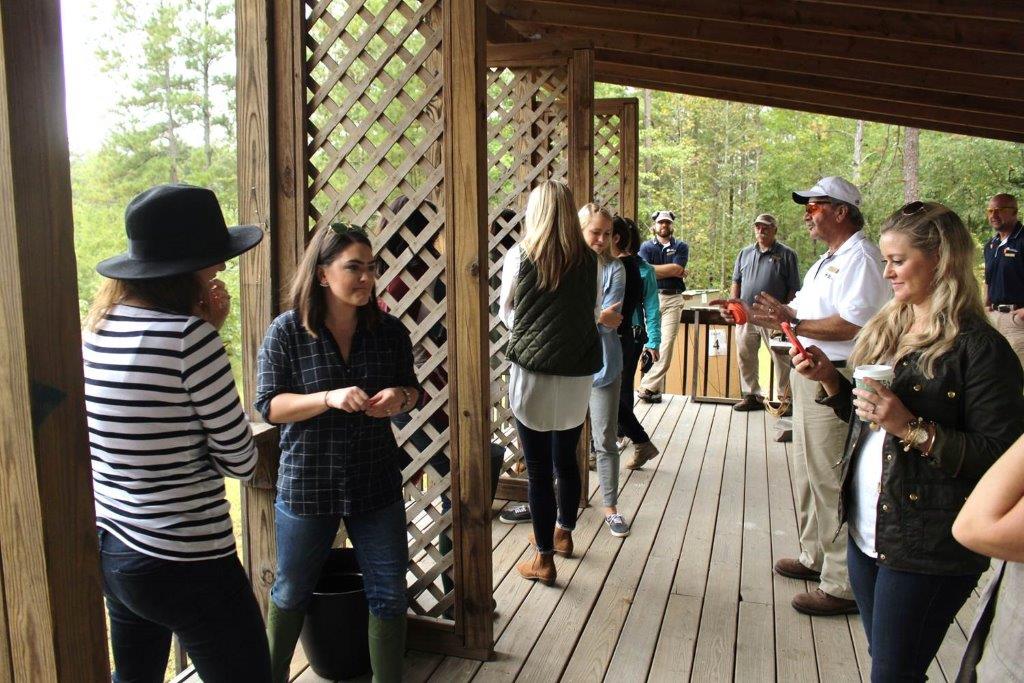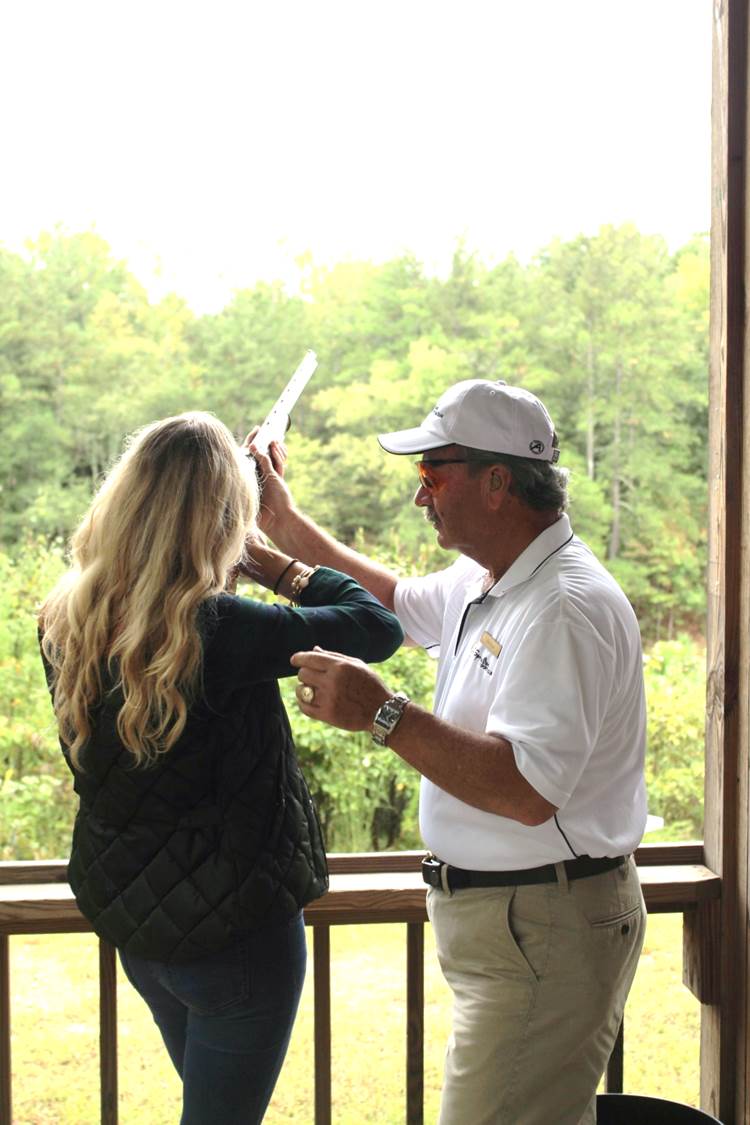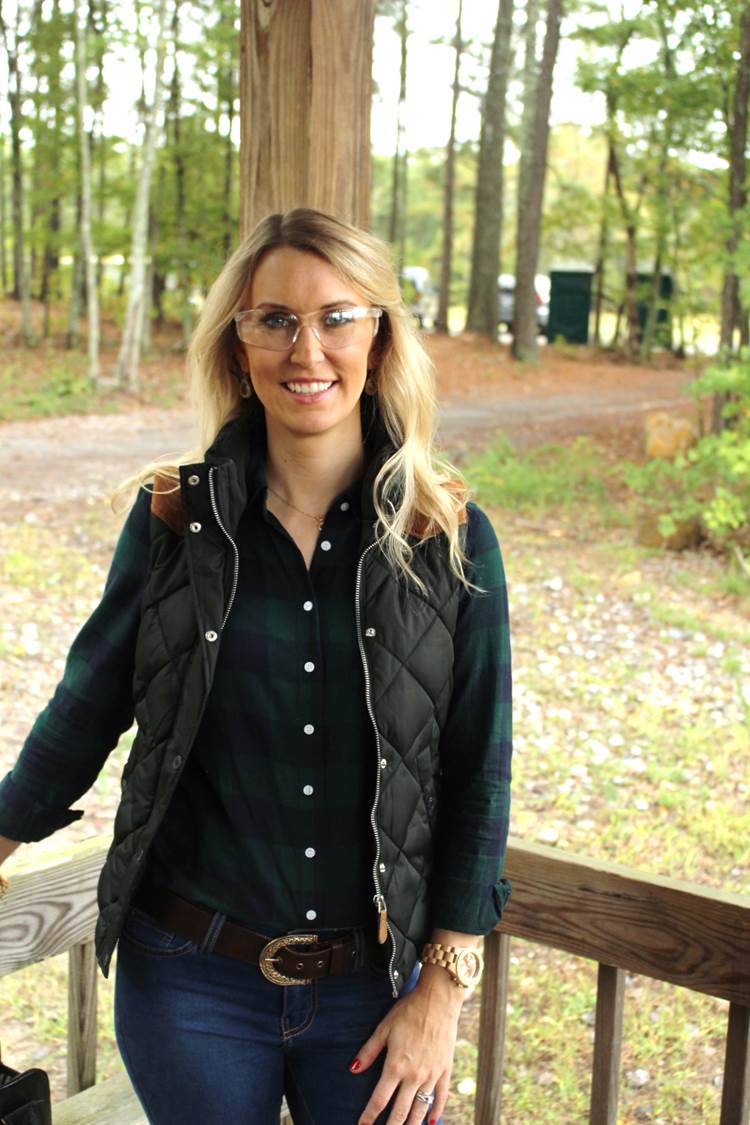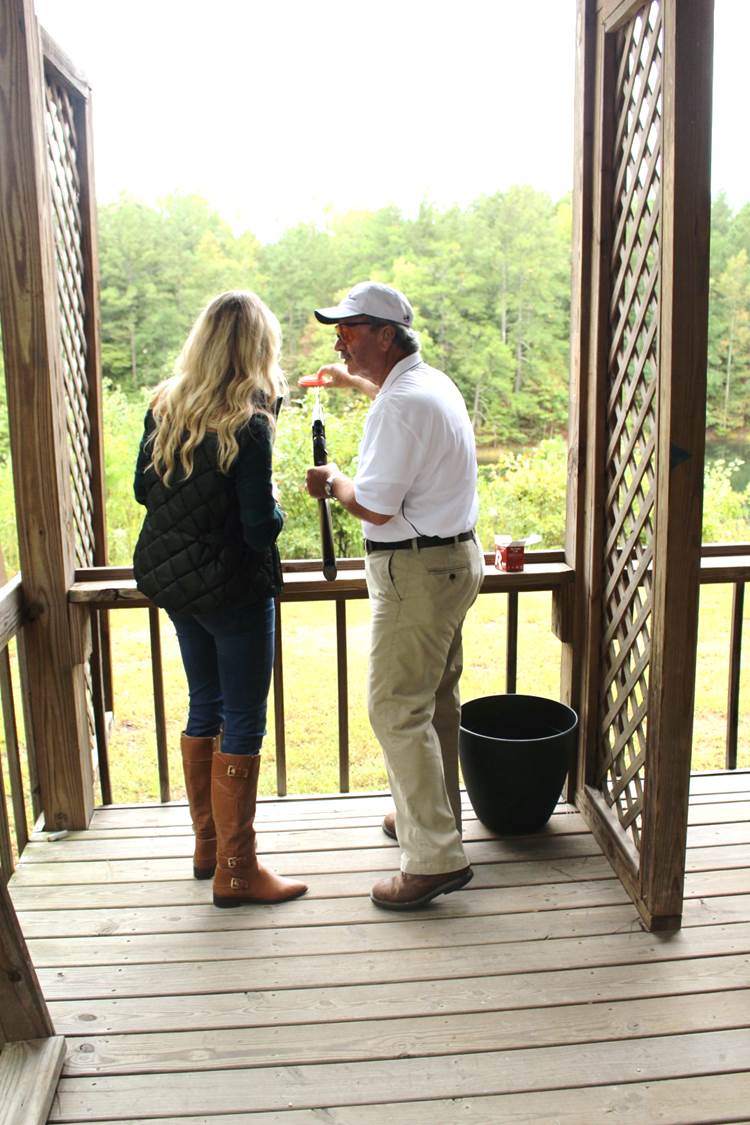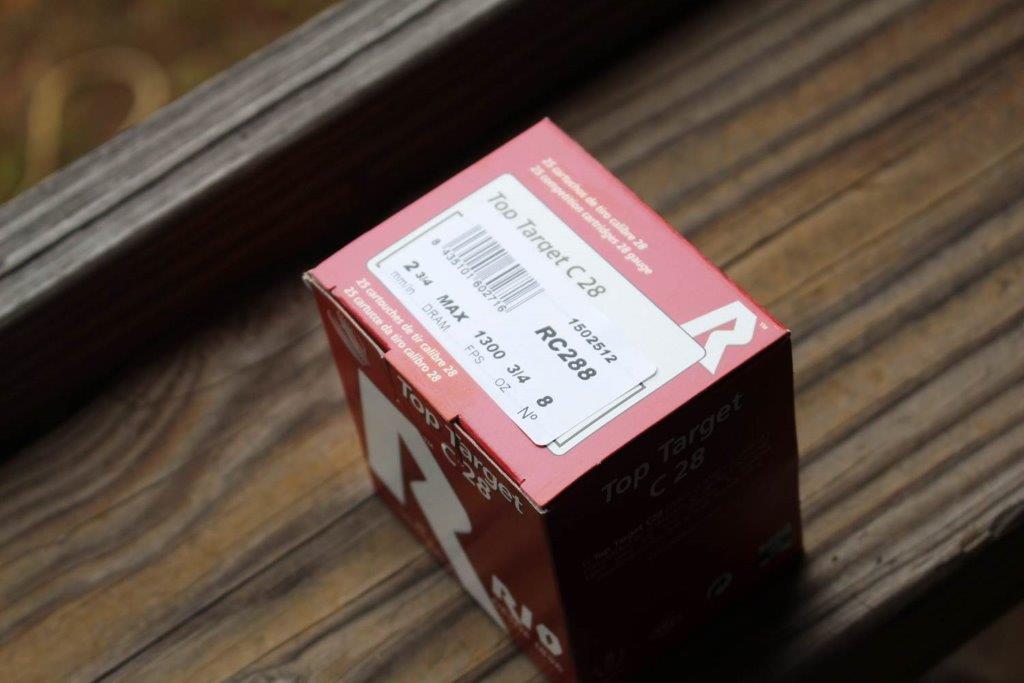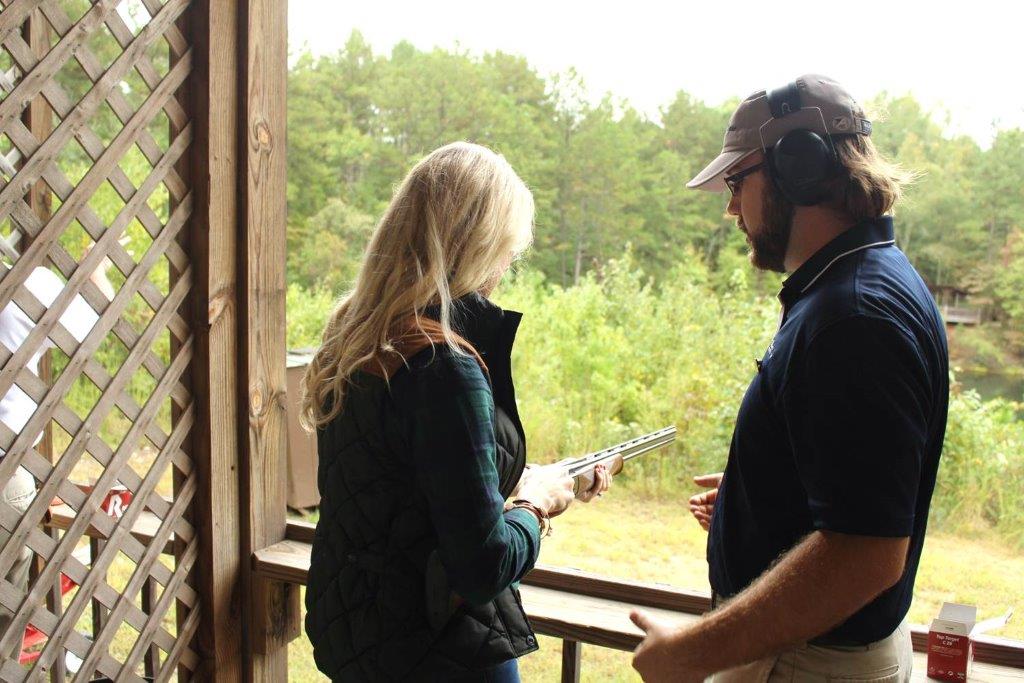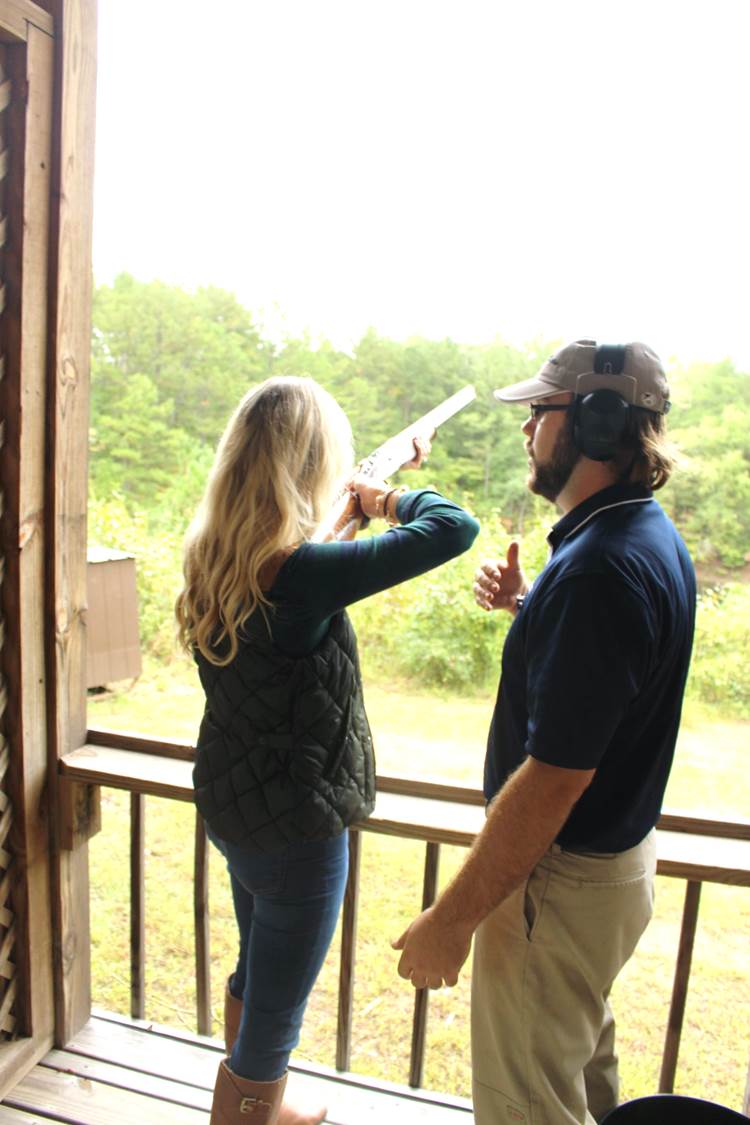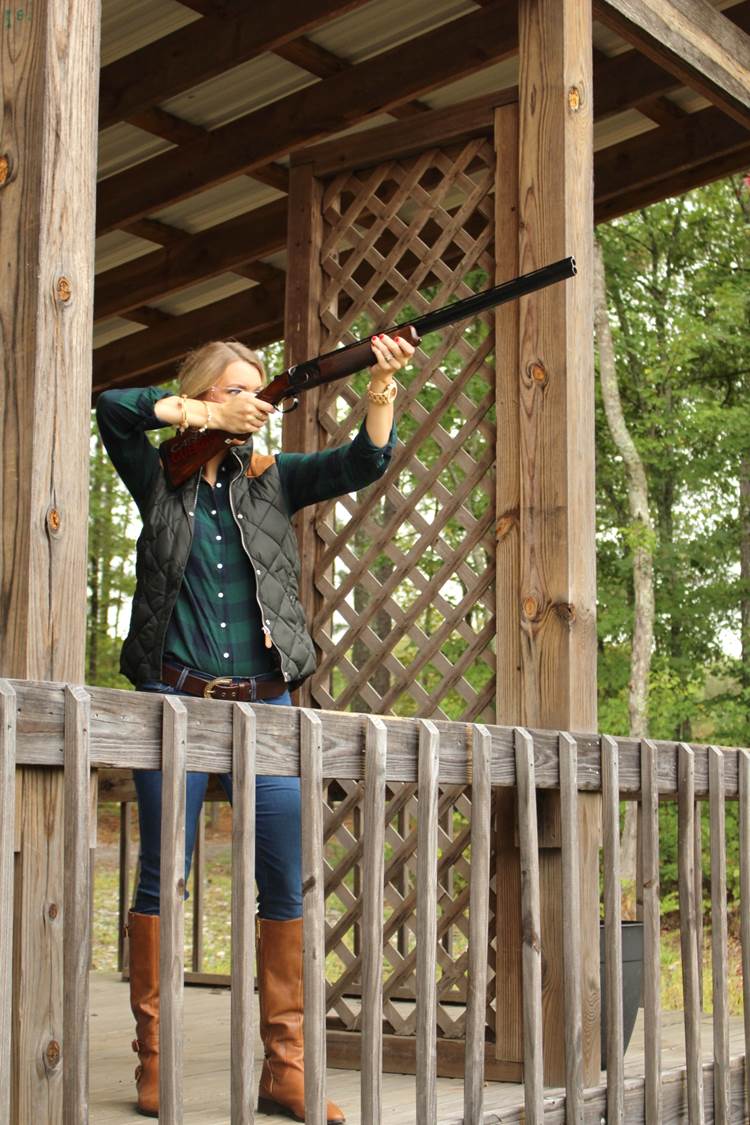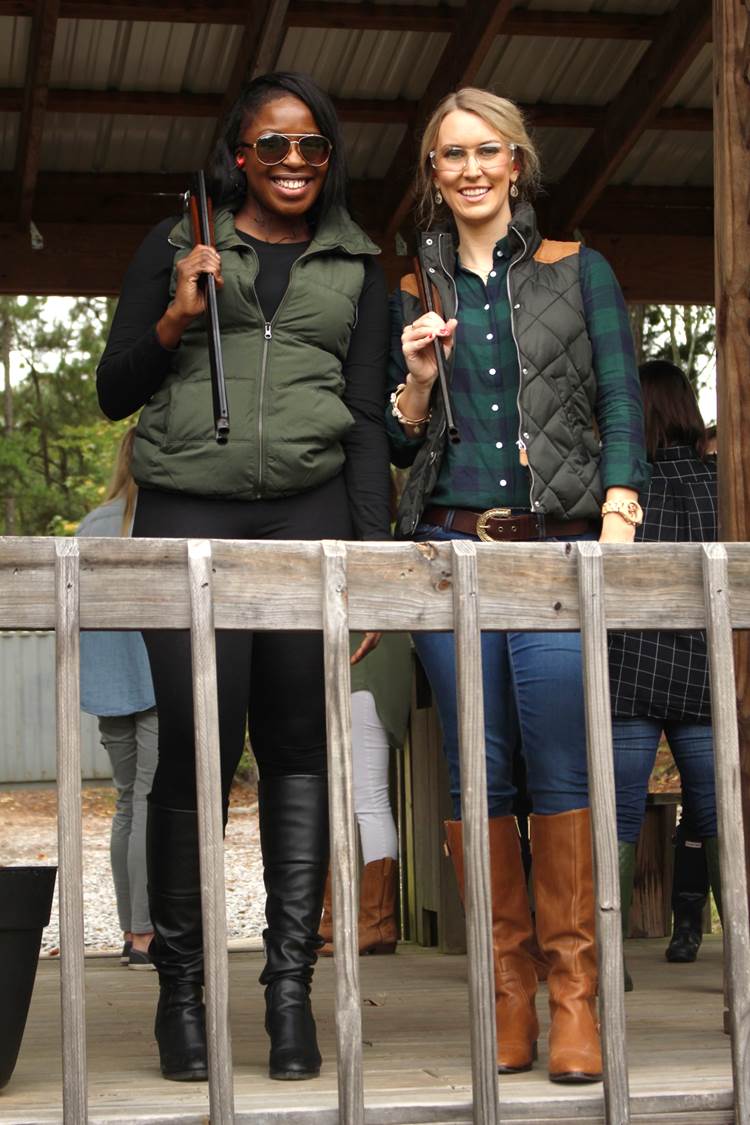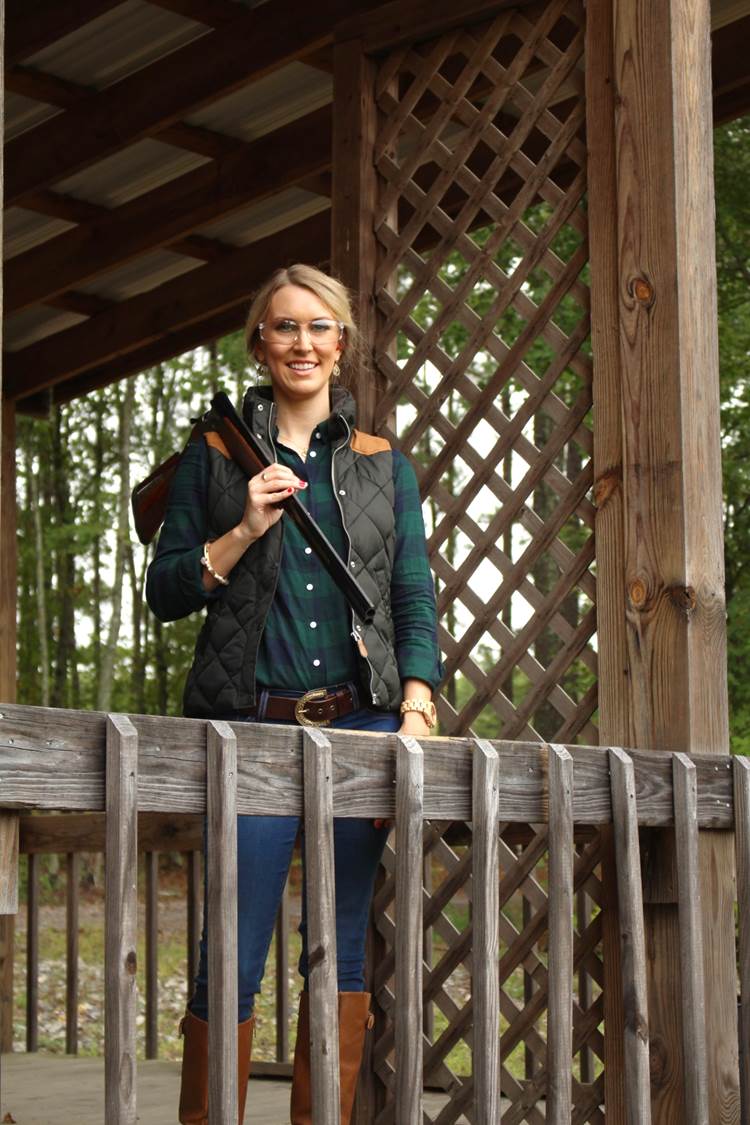 I was thrilled to have the opportunity to try sporting clays at Barnsley Resort and am already looking forward to a return!
We wrapped our time at Barnsley Resort by meeting with the Fairy Godmother over a fantastic al fresco lunch to hear more about all the special moments she helps curate for guests.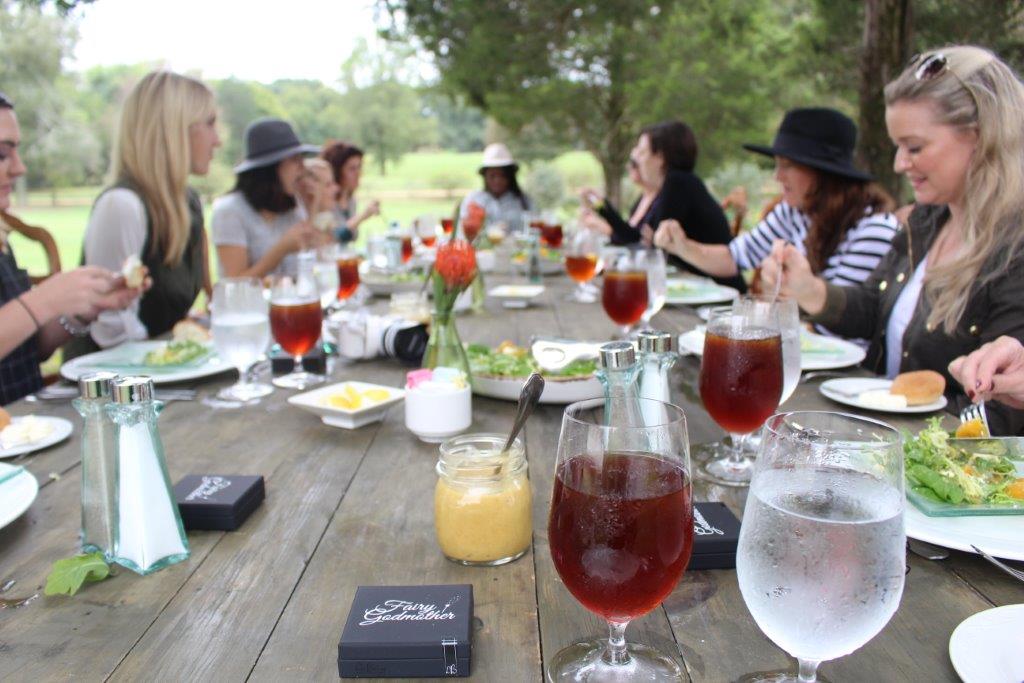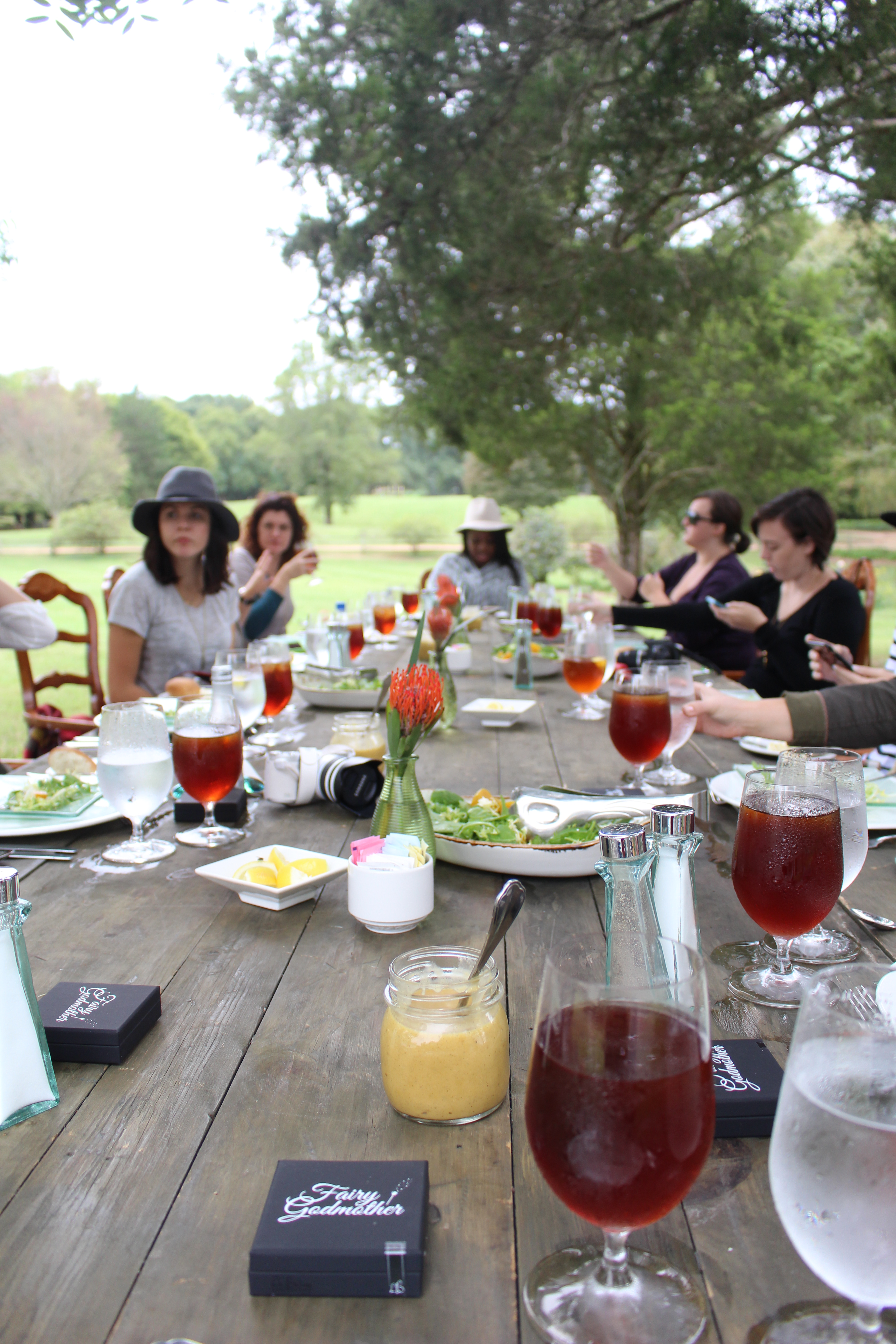 Just before our overcast day turned into a mist over everyone, we said our goodbyes and well wishes to each other until the next get together and headed off back to Atlanta.
As we left the resort, I reflected on the whirlwind of the last two days and our fabulous trip while already planning my return trip.
In fact, when I received a follow up from Barnsley Resort with some of their beautiful holiday photos and offers, I'm wondering if that trip might happen sooner than later!
Since the resort is located just 60 miles north of Atlanta, they offer guests a Southern holiday getaway special, complete with sparkling lights, ornately decked halls and special winter workshops and festivities.  They invite guests to enjoy Barnsley Resort with their Light Up the Holidays special including those luxurious cottage accommodations I featured in Part 1 of my whimsical weekend recap… oh and a $50 resort credit and a keepsake Barnsley Resort ornament through December 30th.  Pretty sweet – right?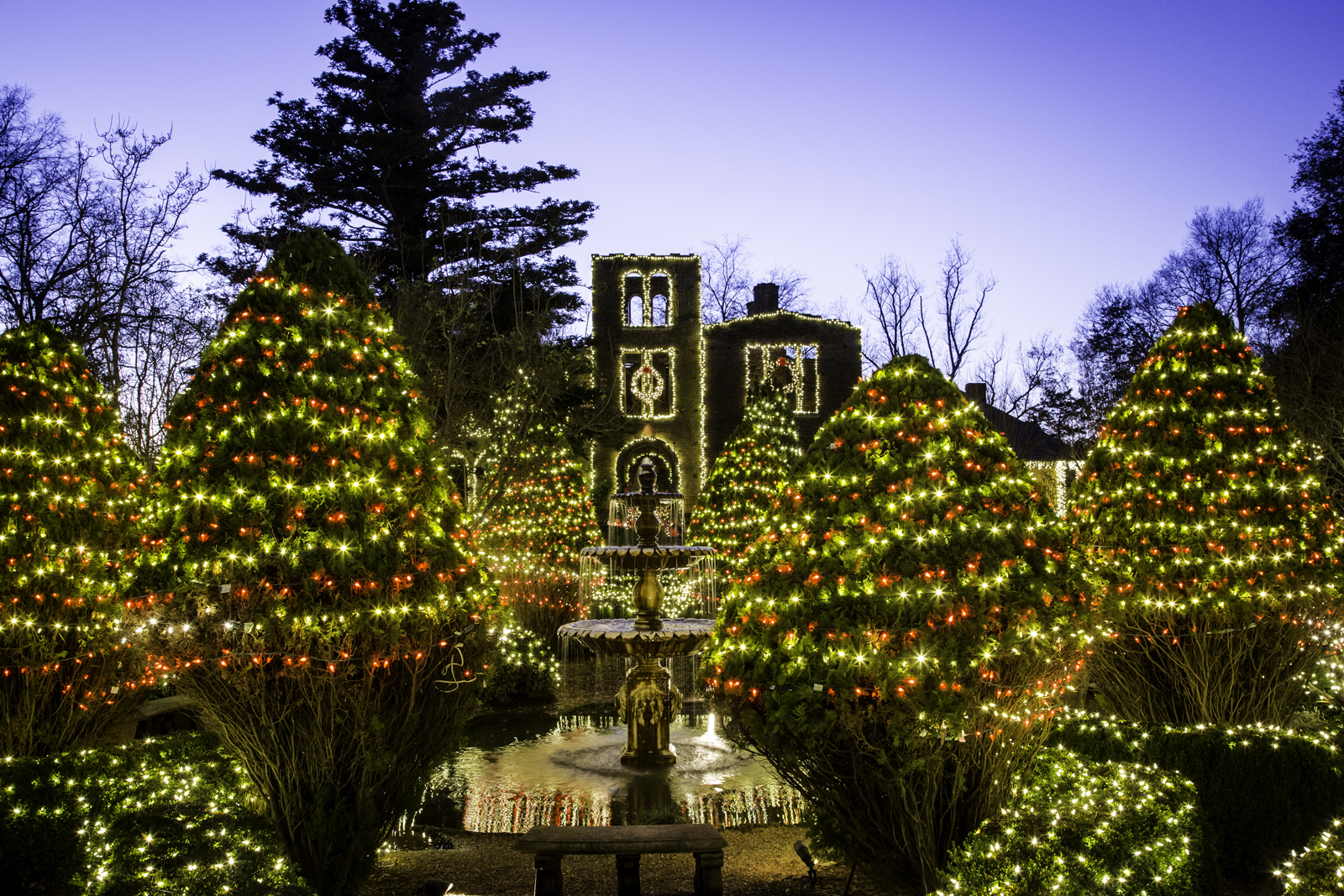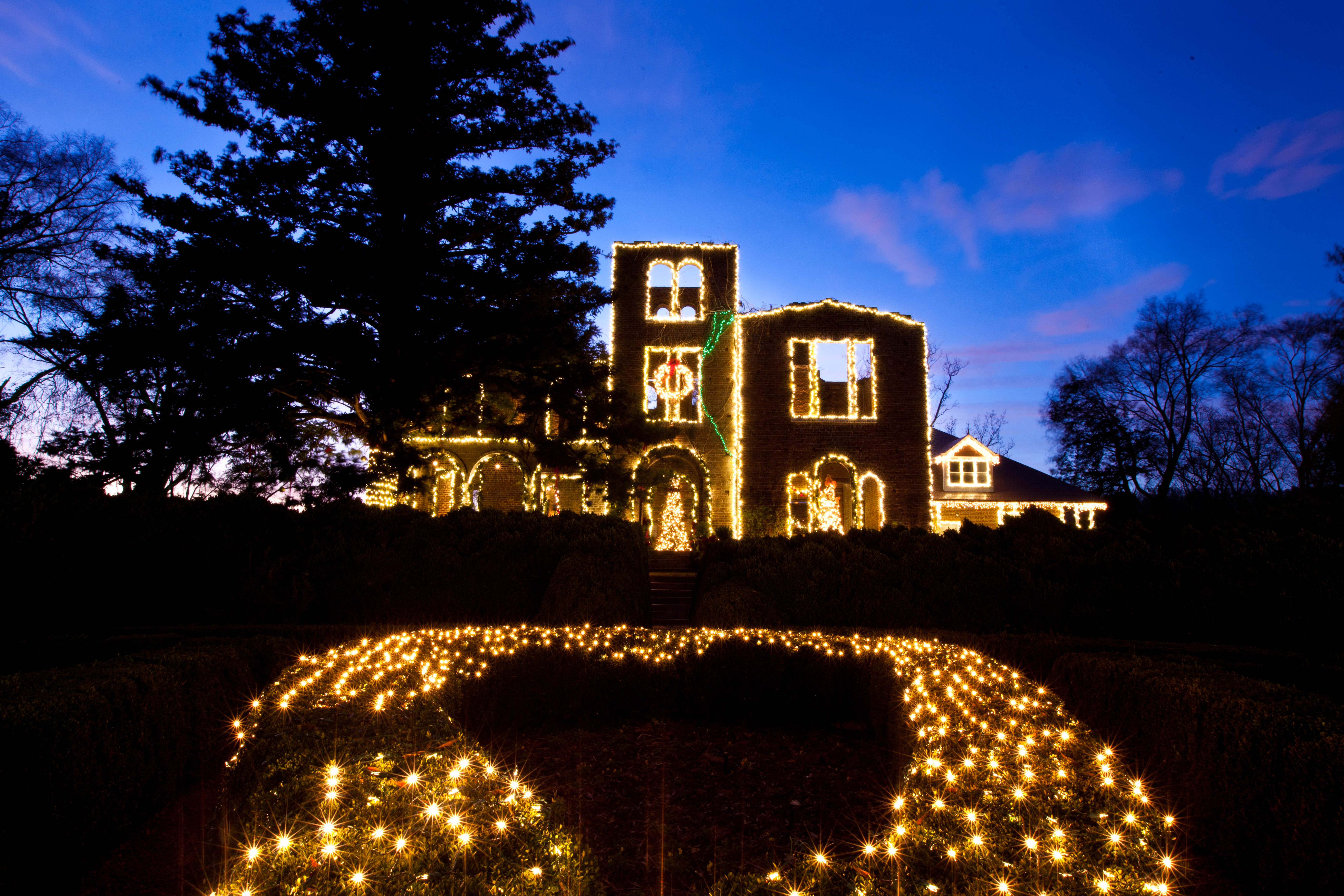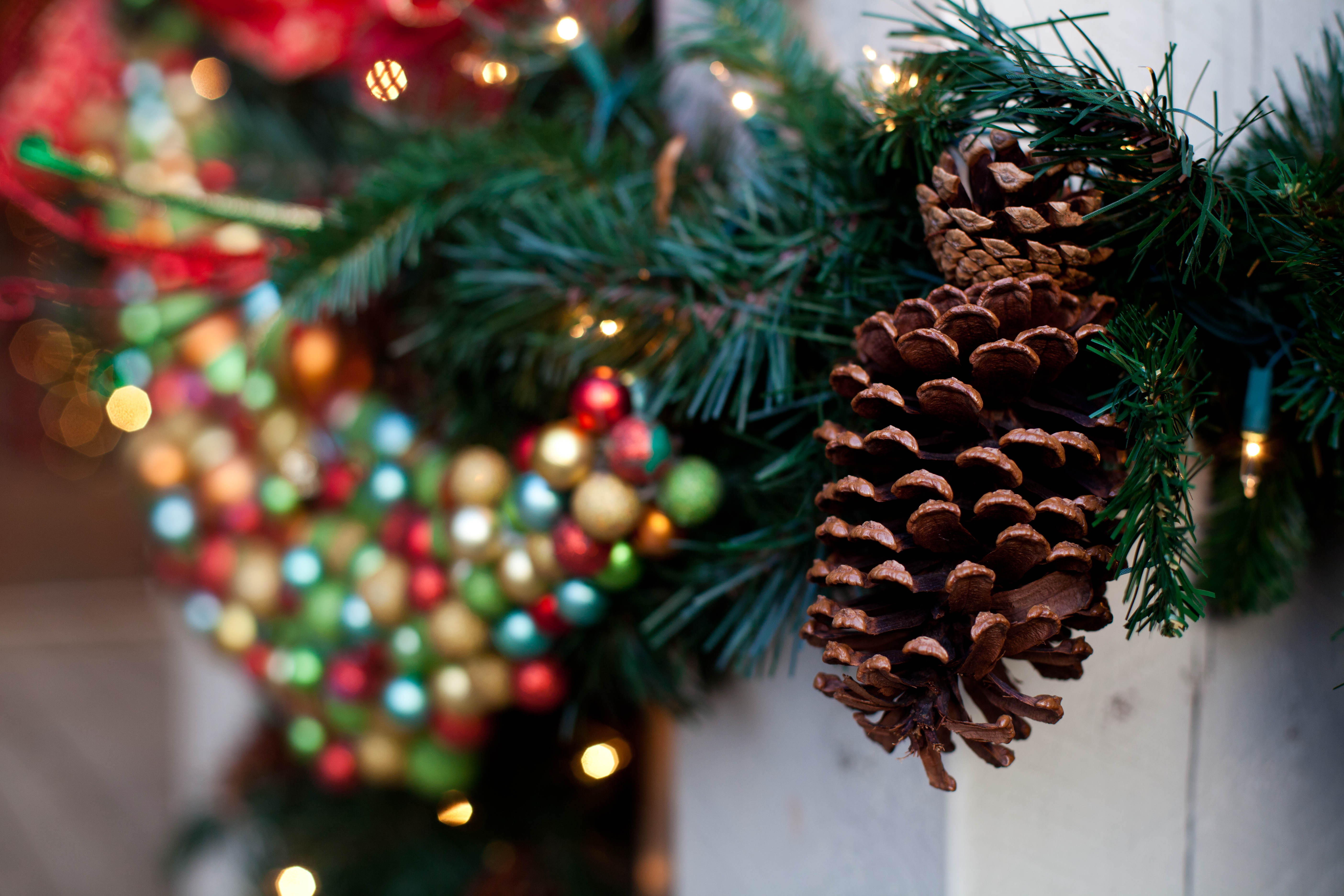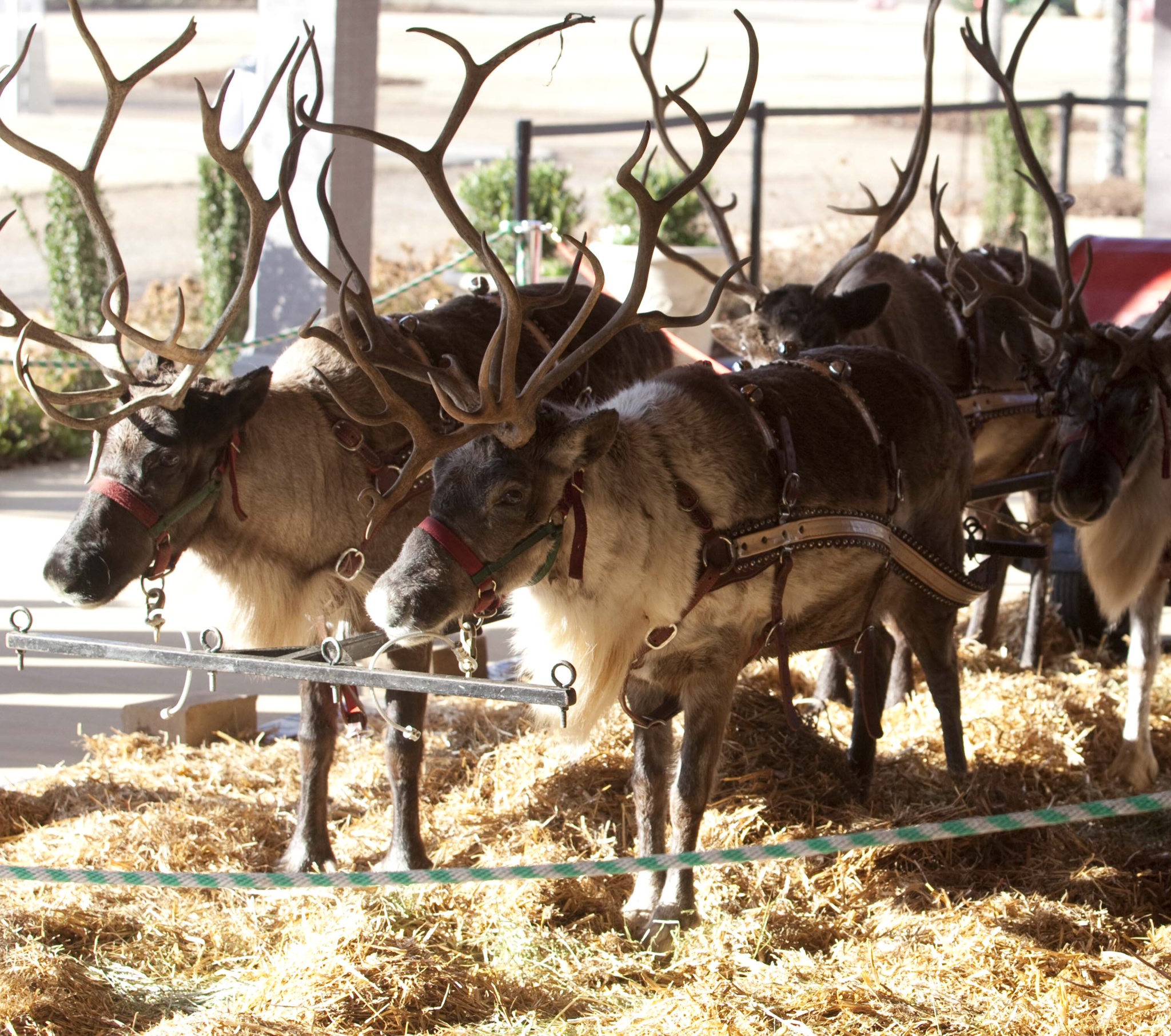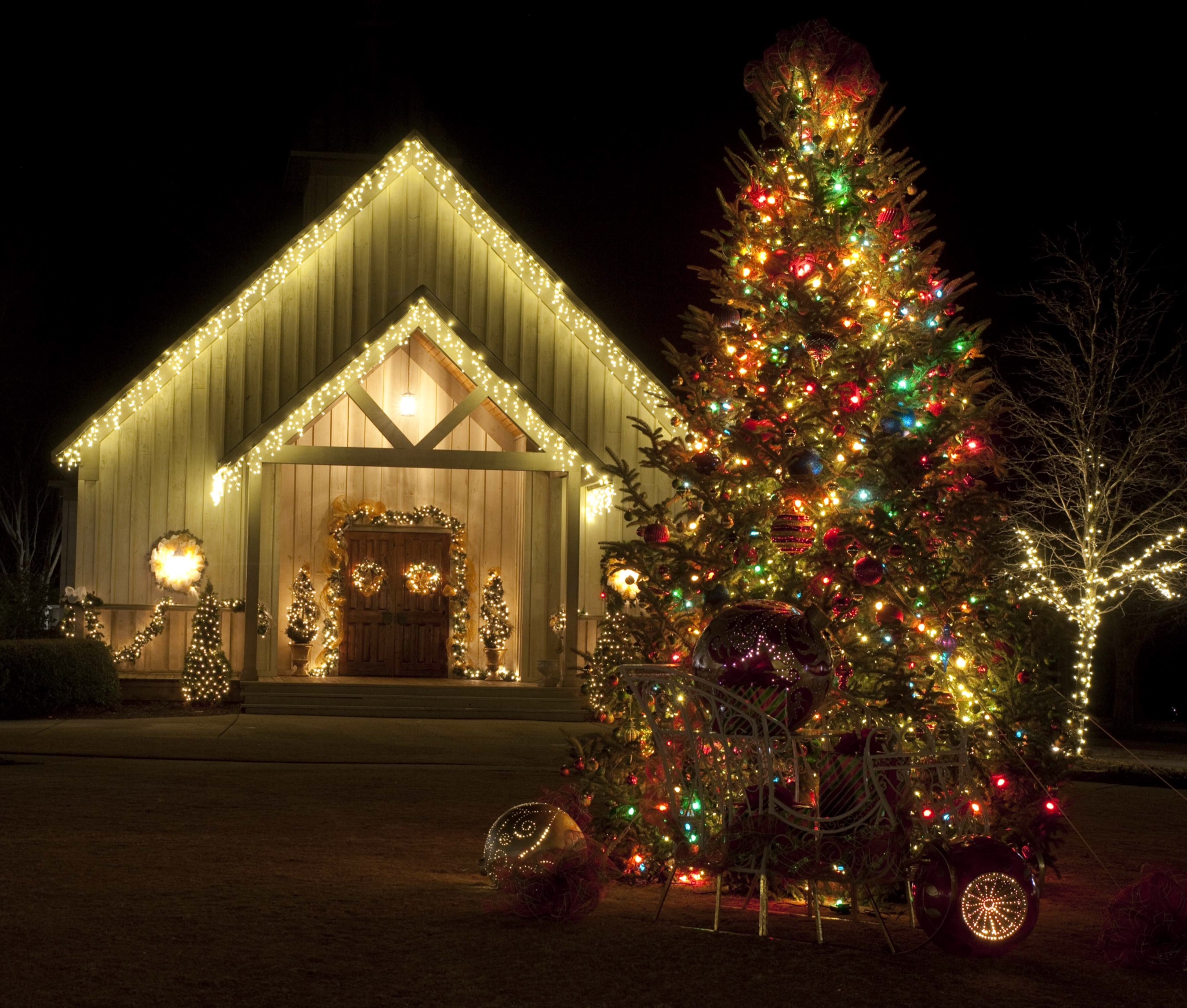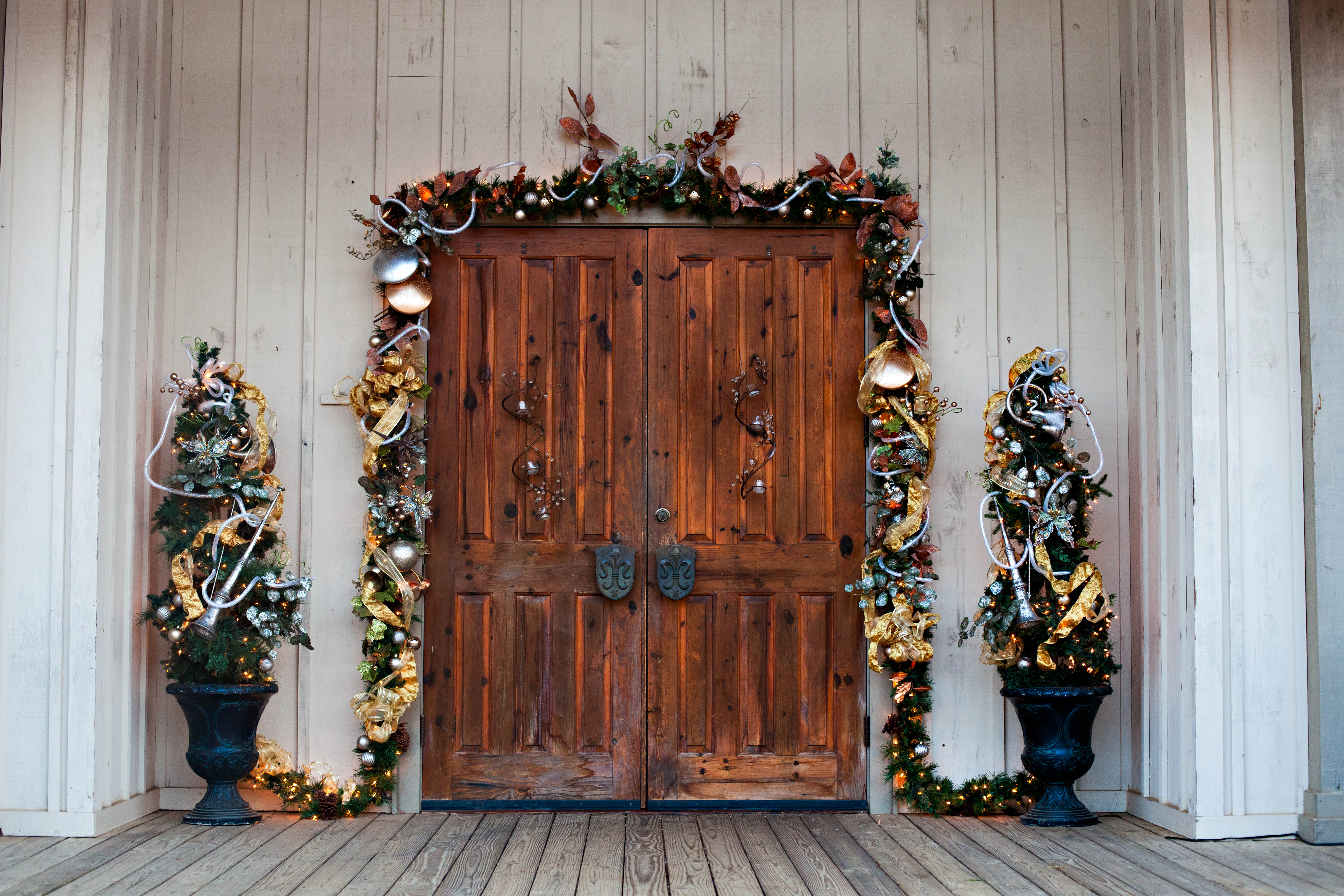 How could you not want to visit Barnsley Resort with such beautiful holiday decor?!??