If you follow me on Instagram @peachfullychic (or if you don't already, you should!) …you may have seen some posts about my recent initiatives to start living a healthier lifestyle.  I've always loved working out and living an active lifestyle, but I've constantly struggled with a healthy diet.  I've never been one to deprive myself of something tasty.  Craving that piece of chocolate cake?  Hand me a fork. Another glass of wine?  Just leave the bottle.  You get the idea!
So when my dear friends Luisa of Peaches to Pearls and Haley from H.M. Willow invited me over for a fun day of a Mason Jar Salad making party, I was eager to join!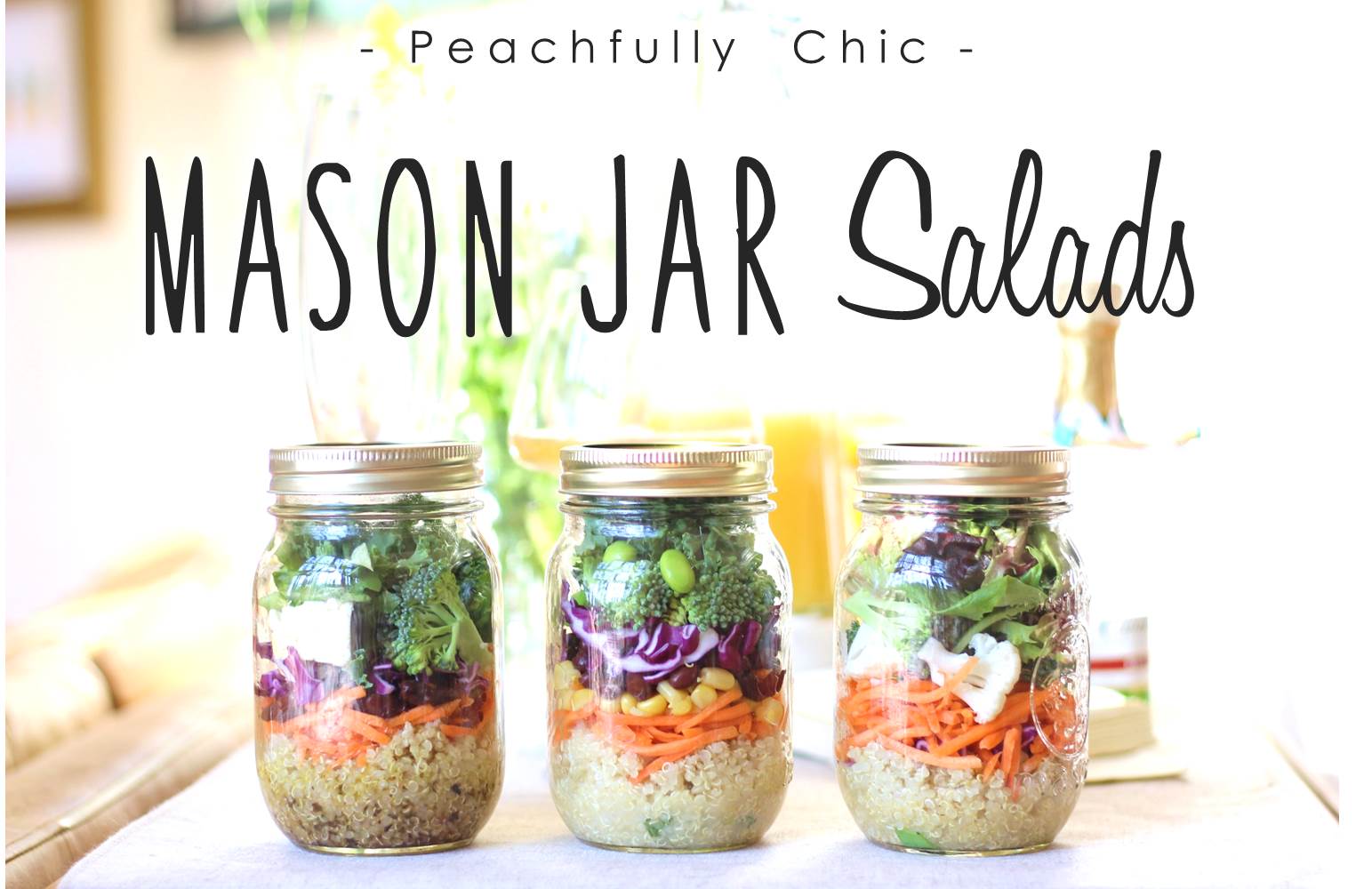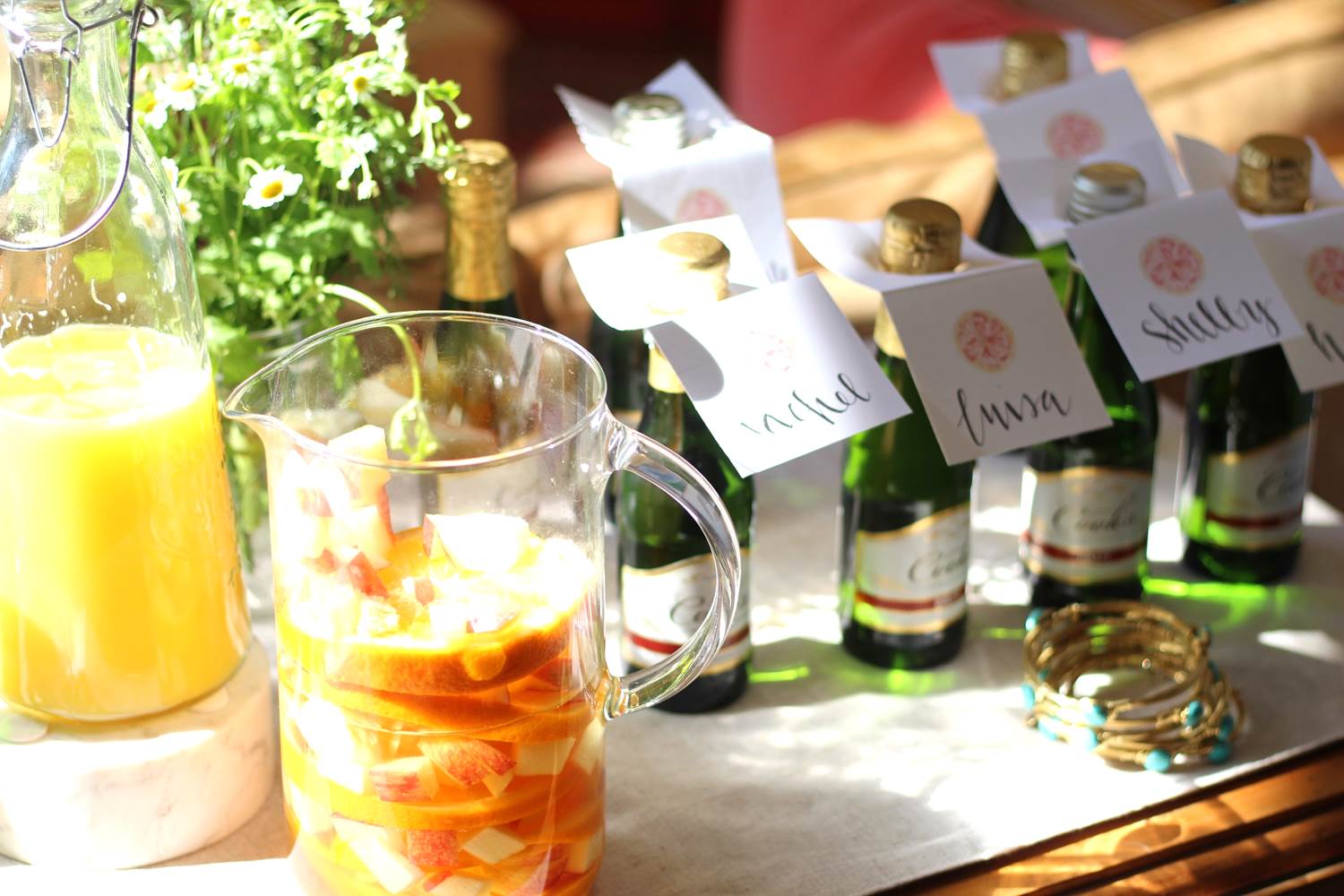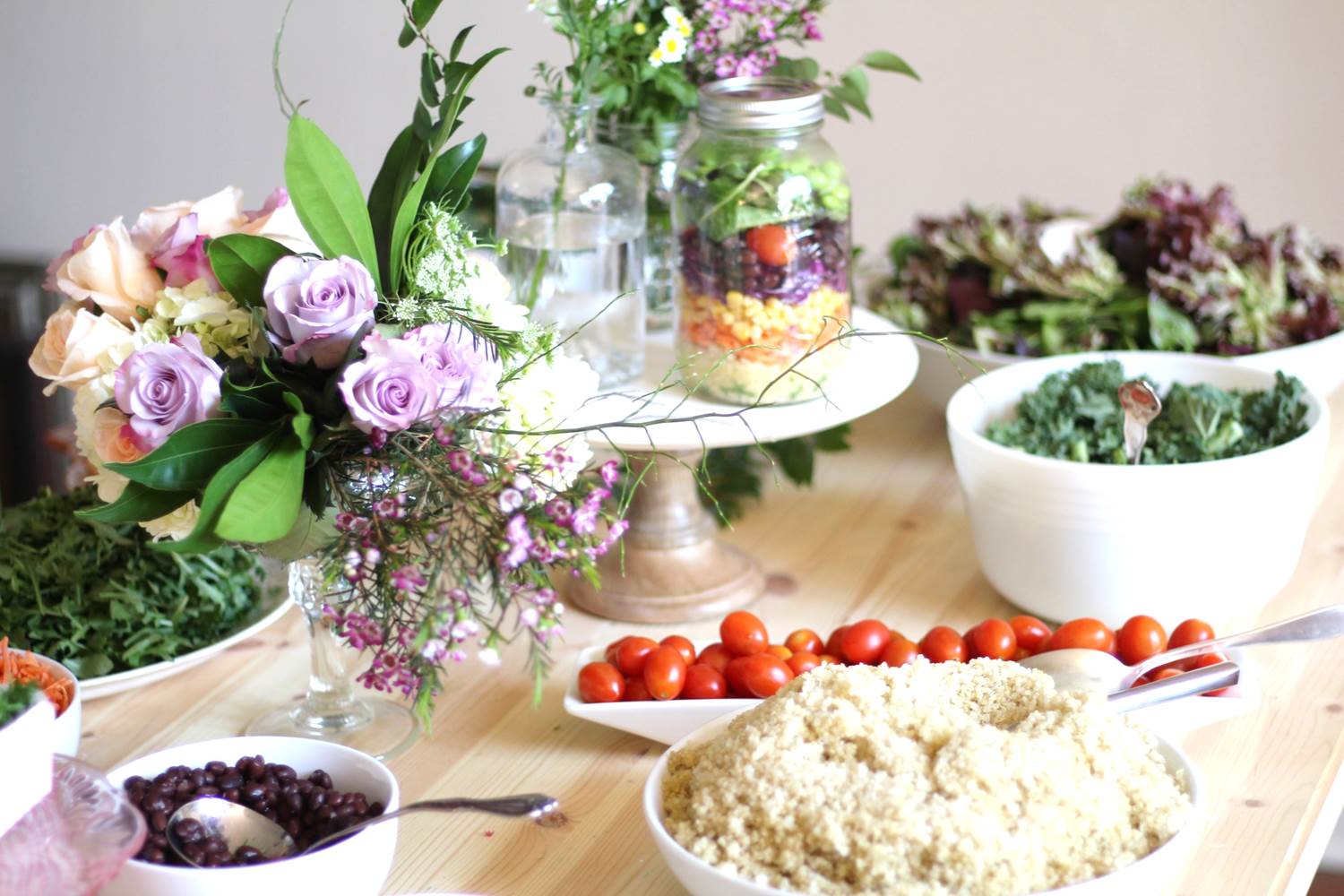 You might be wondering how hard is it to make something like a salad in a mason jar.  But we learned there's definitely a right way to make a Mason Jar Salad.  If you're planning to make multiple salads for lunch that week, you don't want to end up with soggy ingredients when it's time to chow down later in the week!
Thankfully Fresh Market provided a fabulous spread of everything we needed to make yummy and beautiful mason jar salads… and of course, it didn't hurt that we had a little bubbly while we work!
---
How to Make a Mason Jar Salad:
---
Grab a mason jar.
Add 2-3 tablespoons of dressing to the empty jar.
Layer in 1/4 cup of quinoa
Layer in your colorful crunchies:  edamame, carrots, beans, broccoli, cauliflower, etc.
Layer in your greens: kale, mixed greens, etc. Be sure to leave a little room at the top to mix it all up.
Add the lid and store in a refrigerator til lunch time!
---
If you are using a standard size like the ones shown in my photos, they surprisingly hold a great amount for the perfect side salad… or you could add a protein like chicken and you've got a full meal!  The goal as you make your salad is to create a "rainbow" in your jar.  Here's a hint, you'll leave the greens last to add to the top of your mixture.
Luisa also shared the recipes for her delicious homemade dressings that I've included here below:
Lemon Dressing Recipe (serves 16)
6 tablespoons fresh lemon juice
1/4 teaspoon salt
1 garlic clove, minced or pressed
1/2 cup Extra Virgin Olive Oil
2 teaspoons Dijon mustard
2 teaspoons honey
Skinny Balsamic Vinaigrette (serves 16)
1 cup Balsamic Vinegar
1/2 cup Water
1/2 cup Extra Virgin Olive Oil
2 Tbsp. Dijon Mustard
2 Tbsp. Garlic, Minced
2 Tsp. Honey
Salt & Pepper to Taste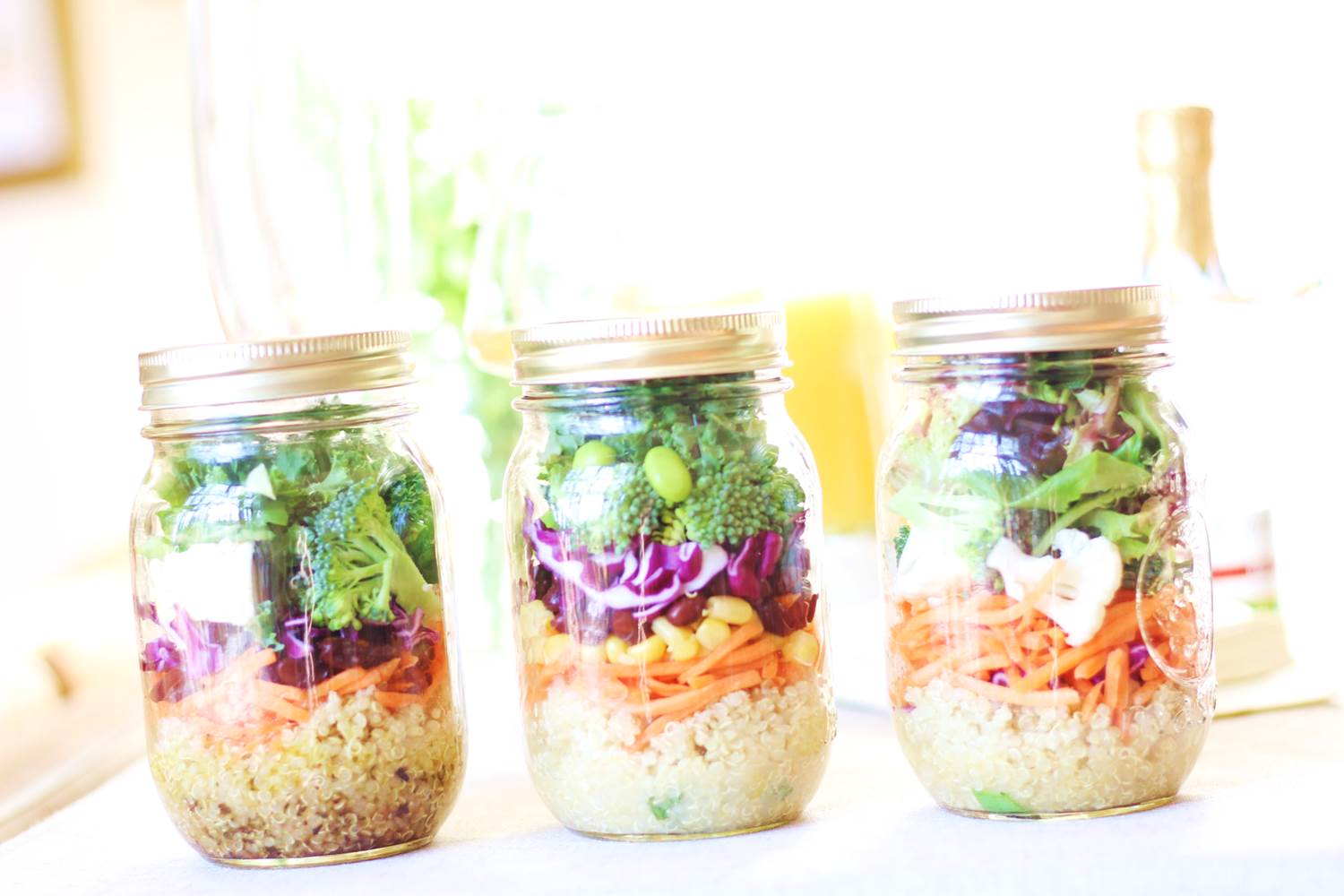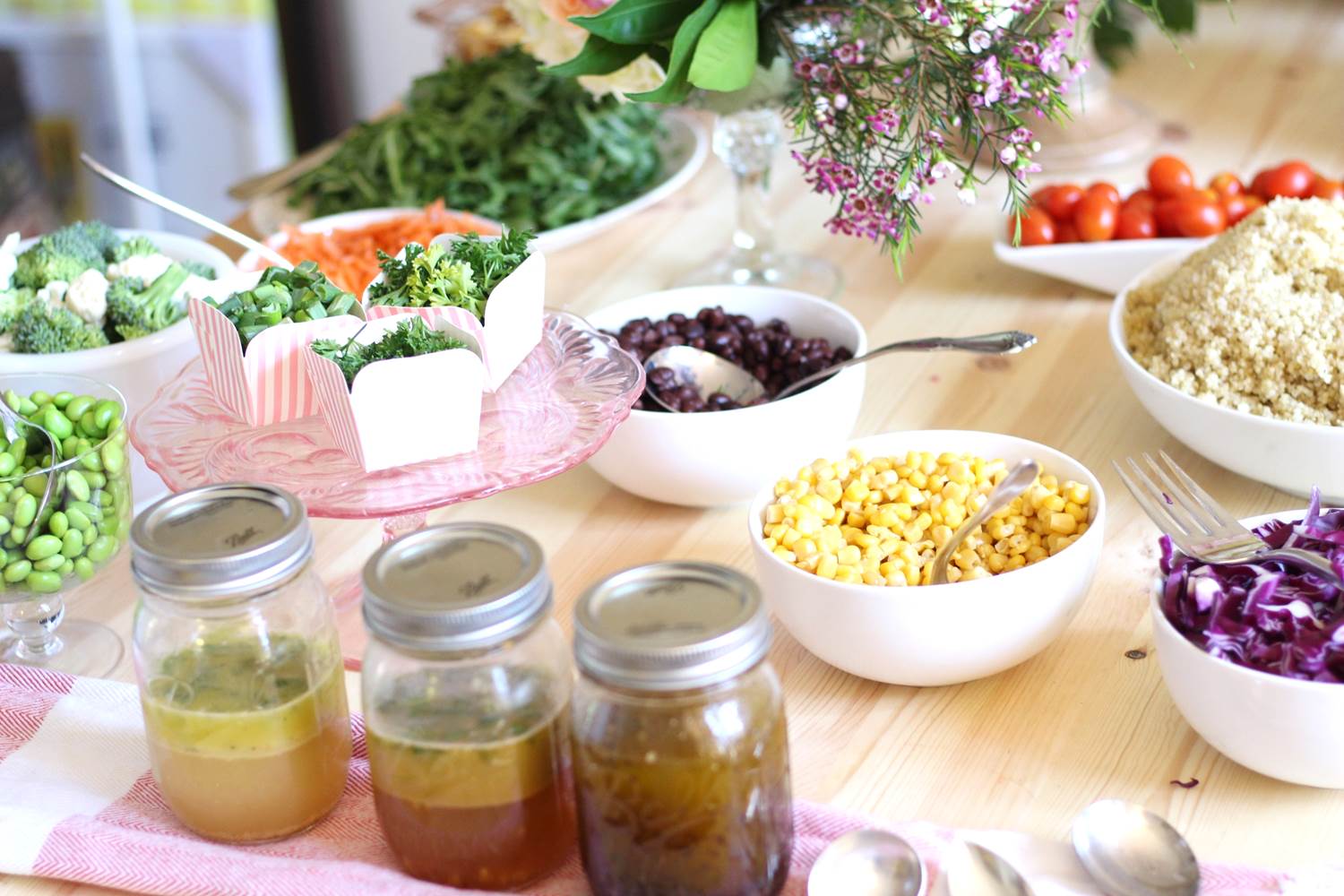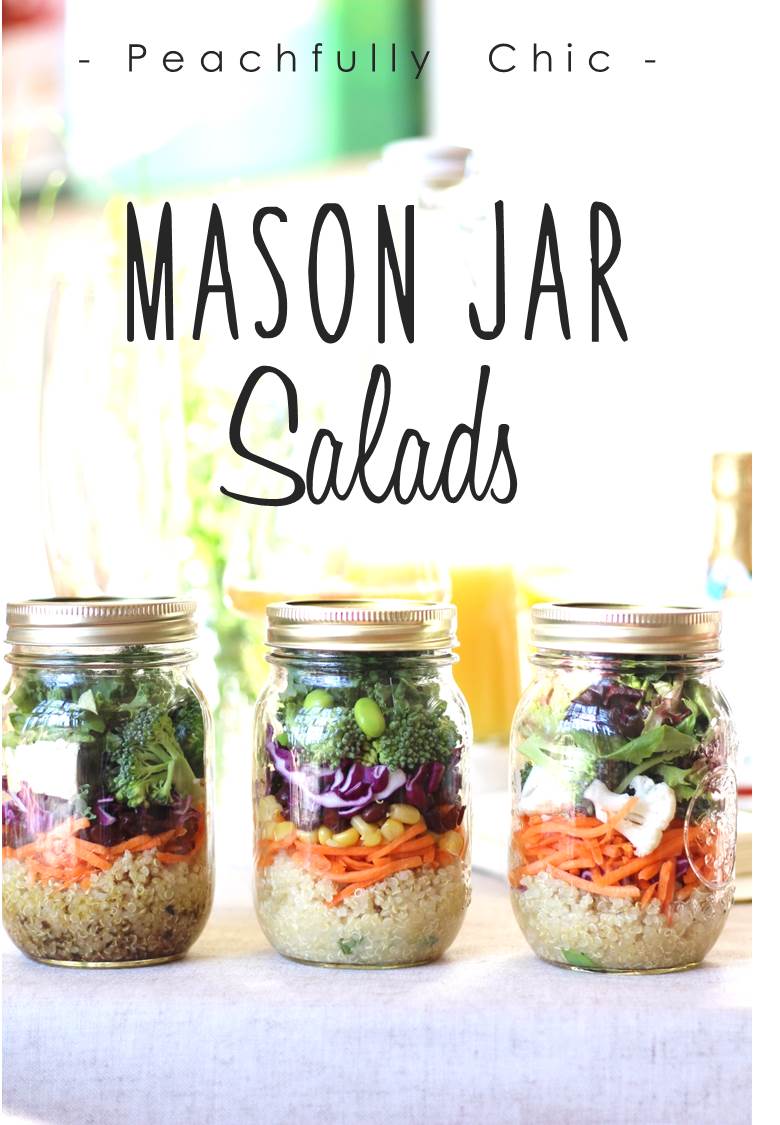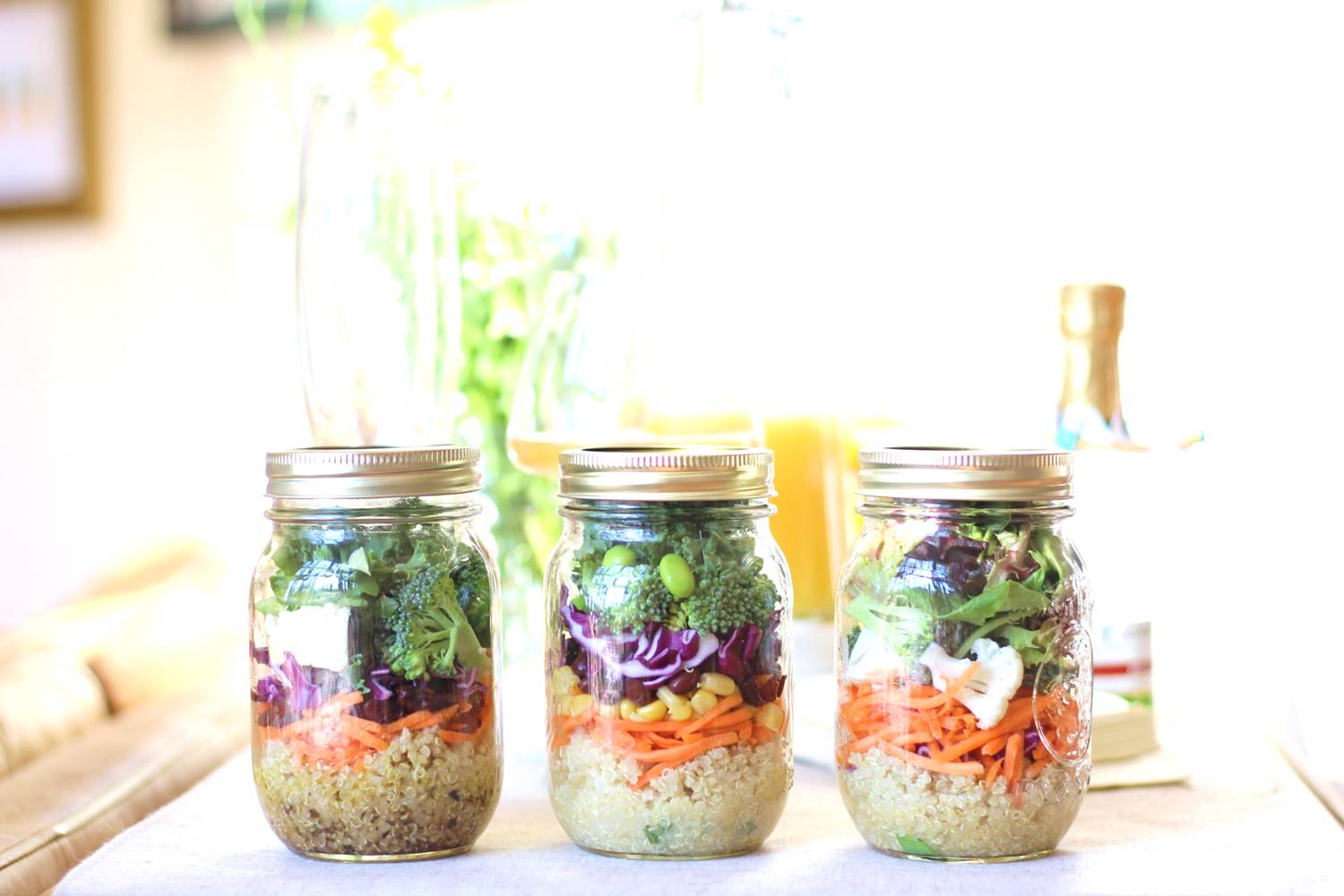 So the next time you're looking for a delicious alternative to grabbing lunch out at some unhealthy fast food joint, think about how easy and economical it is to actually eat healthier!