Quick Jigsaw Blade Install:
Because this was my first time using a jigsaw (and it was SO EASY!) I wanted to share with you how to insert a Ryobi jigsaw blade into the tool itself…
As a big fan of all things DIY… I was so excited to make a new power tool purchase when creating the Marquee Love Letters and the simple BAR sign for our wedding last August!  I picked up the Ryobi 6.1-Amp Variable Speed Orbital Jigsaw with Speed Match at The Home Depot earlier this summer so we could actually cut the letters out of the plywood and found it was useful for other projects too!
I have to admit, in all the excitement of buying my first jigsaw, I didn't exactly pay attention to the list of add-ons included in the kit, so I didn't realize it already came with a few blades of varying TPI (Teeth Per Inch) for different projects… I ended up buying a separate multi-shank 24 TPI all-purpose Ridgid blade set just to make sure I had all the supplies I would need without having to run back over to The Home Depot.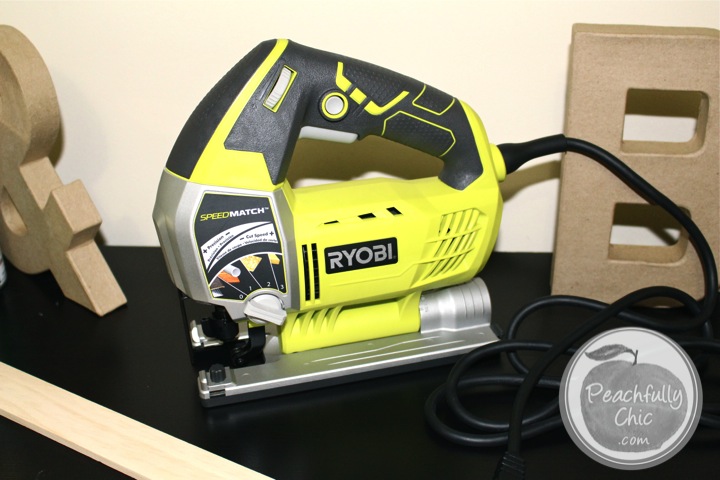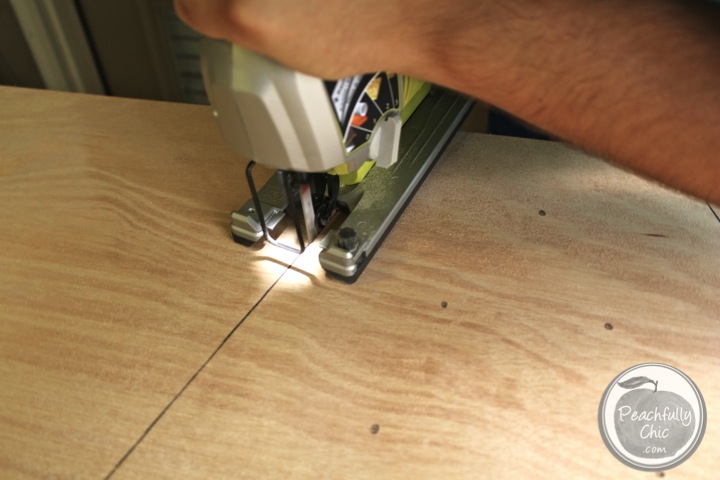 Hopefully, this video of how to insert a Ryobi jigsaw blade helps as you start your next project!
Bottom line, this Ryobi jigsaw is a great tool that I'm sure I'll utilize in many more DIY projects for years to come!  Do you have any fun projects you've used your jigsaw with?  I'd love to hear about them – so don't forget to share your comments below!