It's the season of love and there's no better way to let your heart sing than to have a fun GALentine's party with some of your closest girlfriends.  If you don't have someone special to celebrate Valentine's Day with OR if you're like me and you just want another excuse to get together with the girls, consider hosting a GALentine's party in honor of Valentine's Day this year.  Celebrate your girl power and show some love!  To get you started on the right track, I've included 3 Galentine's party tips you'll want to cover.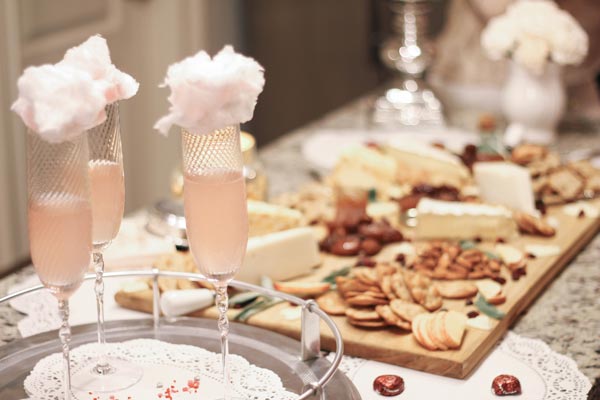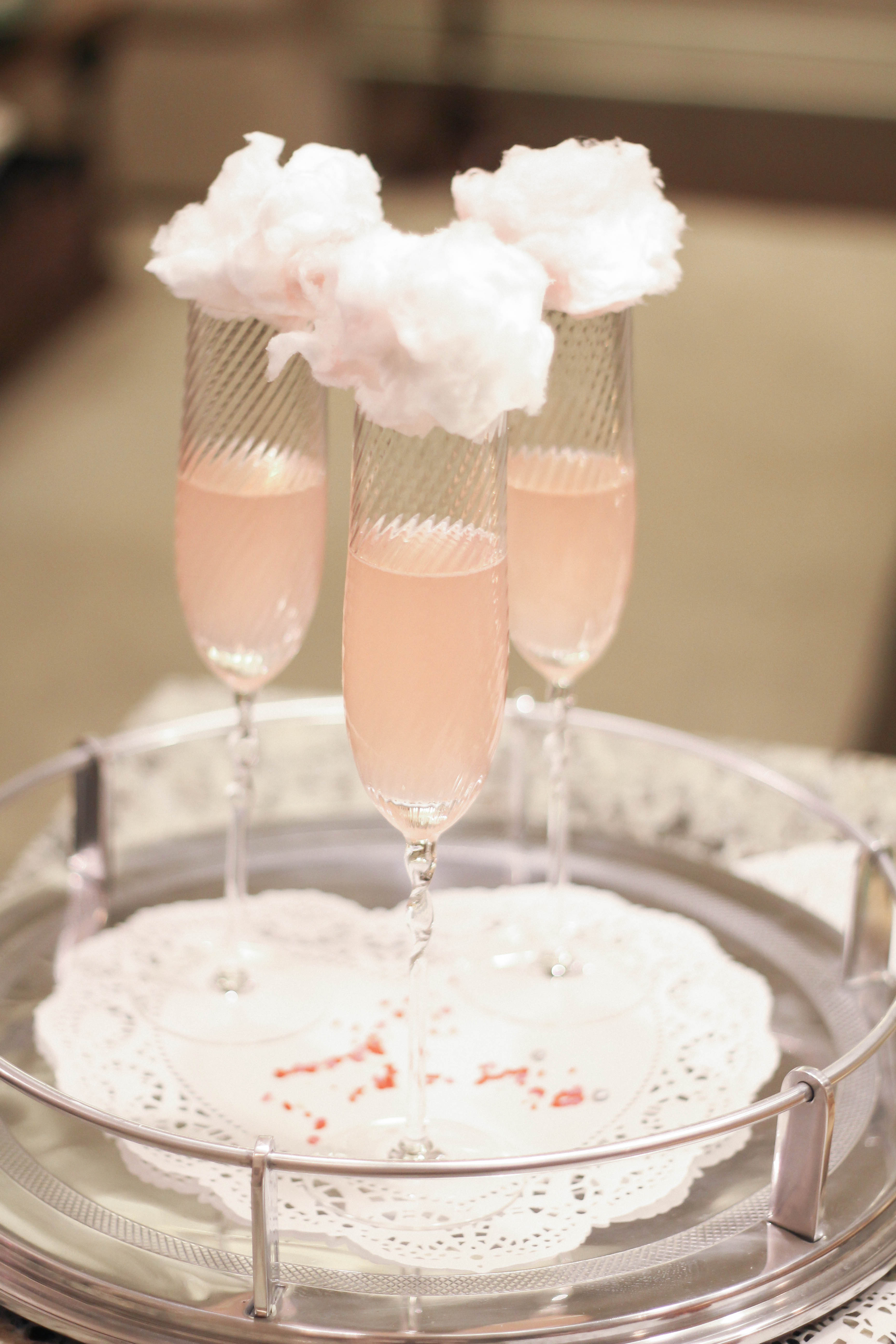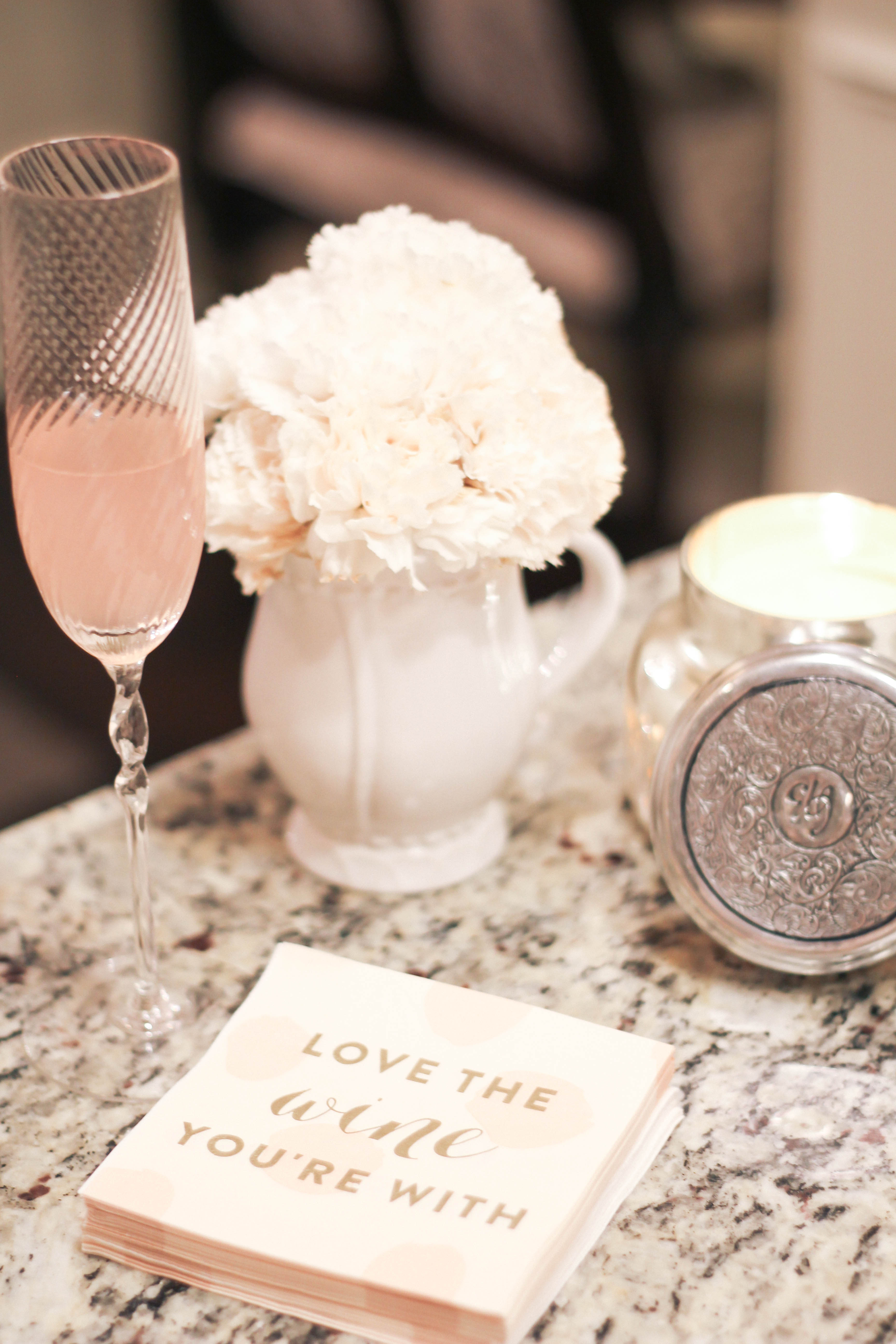 1.  Grab the Perfect Bubbly 
Every great hostess knows that a good party starts with a great drink.  Consider creating a signature cocktail for the occasion or just going with something feminine-inspired like a pink rosé.  Some of my favorites include Luna Nuda Rosé or just stopping by Costco on the way home to grab one of their rosé specials from the wine section.  You can add a touch of whimsy by topping your flutes with cotton candy.

2.  Snacks & Munchies
Even if you don't decide to host a full-blown friends dinner for Valentine's Day, if you're serving bubbly, I think it's safe to say you should offer some nourishment to accompany it.  One of my standard go-to options is a quick cheese platter with nuts, grapes, and whatever else I may have in my fridge or pantry that will complement the cheese.  The last thing you want is for someone to leave your house starving and filled up on bubbly when they expected to eat!  Which reminds me… you should also make sure you communicate with guests if you're doing a full dinner or just hors d'oeuvres so they know what to expect and can focus on enjoying the night and not their rumbling stomachs!

3.  Make It Special
You don't have to go all out to make your Galentine party successful.  Consider your guest list carefully and invite friends that will mix and mingle well.  Once you have an idea of who's attending, think of ways to make the night special that the group will enjoy.  Maybe that's a rom-com movie night, a Valentine-themed game, or just some sweet candy for each person to take home.  Little accents will add a pop of fun and make it special.
How are you celebrating GALentine's Day this year?  Of course Galentine's Day is "unofficial" but it's supposed to be celebrated on February 13th, the day before Valentine's Day.
If you're planning a GALentine's party for the girls, just keep these 3 essentials in mind and you'll have a no-fuss fabulous get together.