Not much beats a fun Girls Night Out at an eclectic Southwestern eatery.
After my Baseball Bachelorette Night, Sendoff Dinner at Takorea, or even my recent Blogger Wellness Day, I'm sure you could guess I'm a big fan of hanging out and catching up with the girls.  So I couldn't turn down an invite from my girl Erica over at Eating With Erica to join her for a tasting at Agave Restaurant in Atlanta last week.
In case you couldn't guess it based on the name, the cuisine at Agave is southwestern inspired with quite a few drink options of the Tequila persuasion 😉   Agave opens at 5 pm every day and has two-for-one appetizers until 7 pm when sitting at the Tequila bar each night!  Can't beat that right?
I started with an awesome Fresh Passion Fruit Margarita.  I think I may have been the only one to go with something other than a normal margarita… but when I saw the Passion Fruit option, it reminded me of an amazing drink I had on our honeymoon last year in the Dominican Republic and I just had to go with it!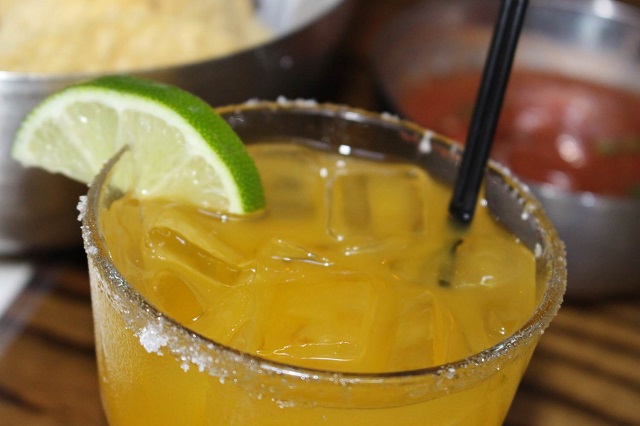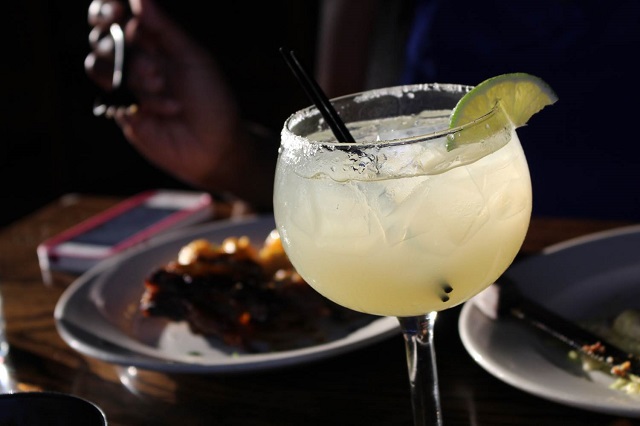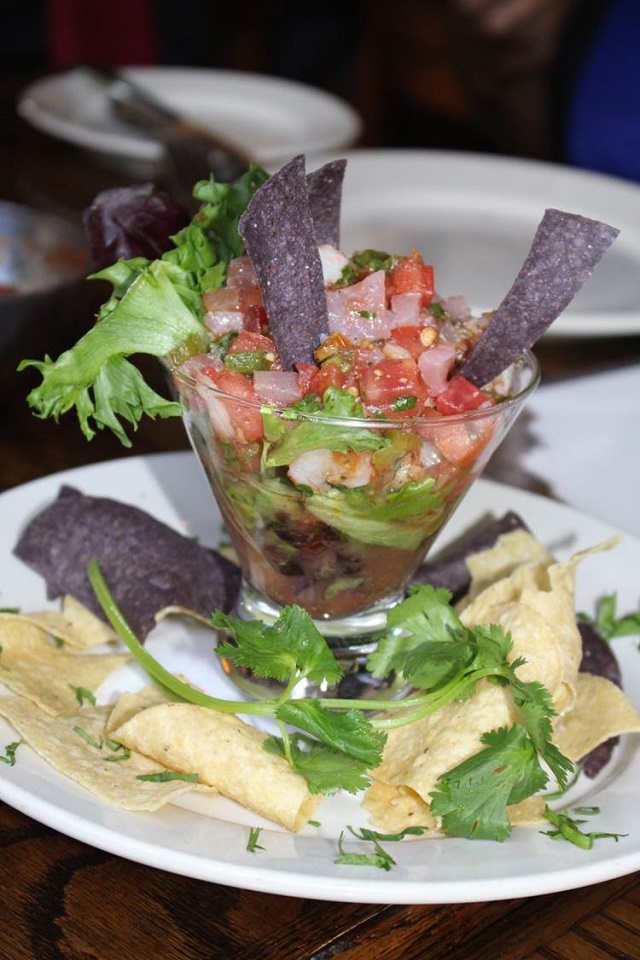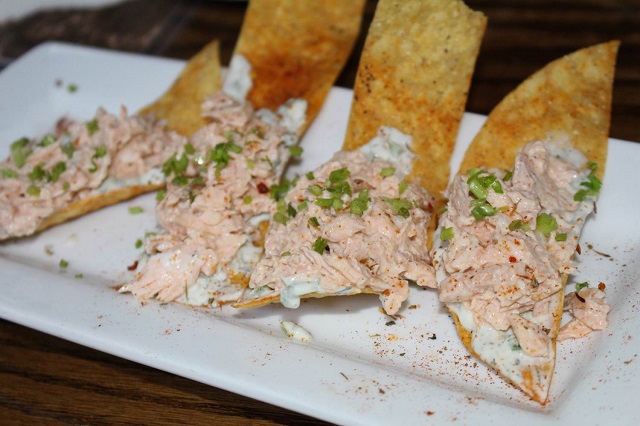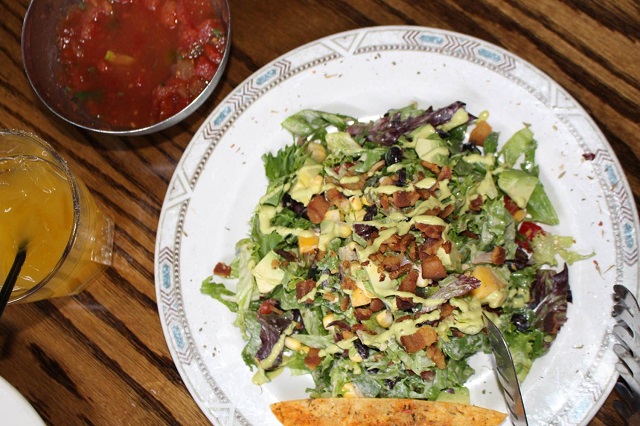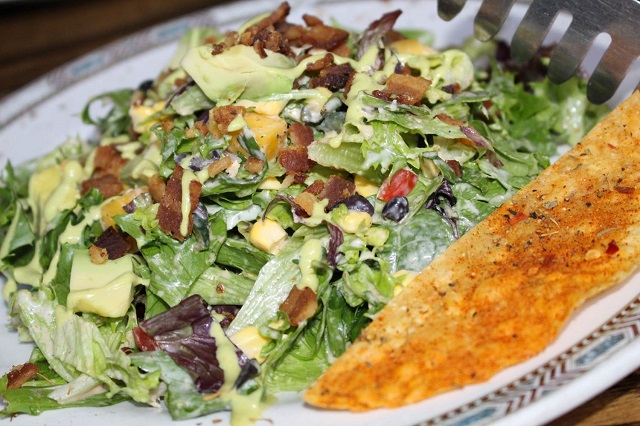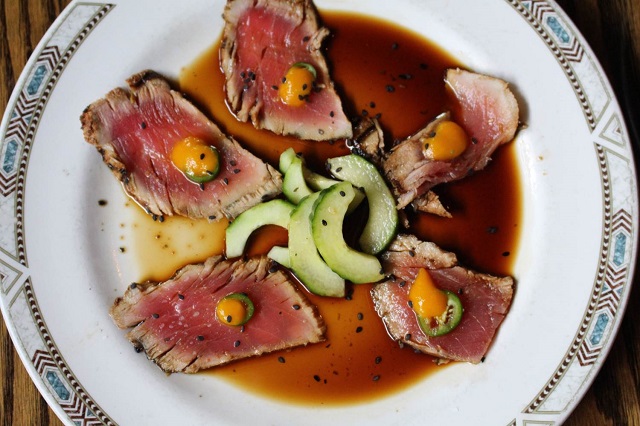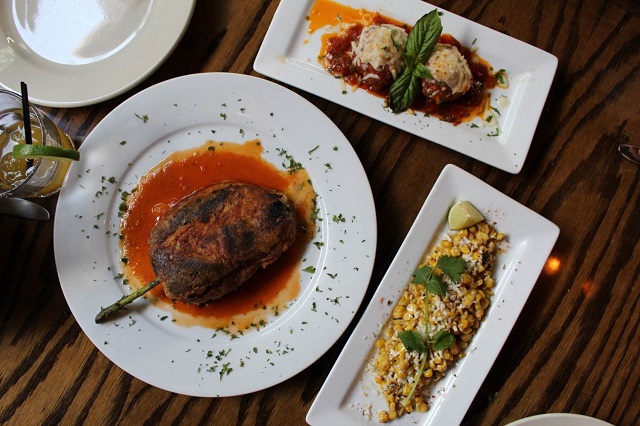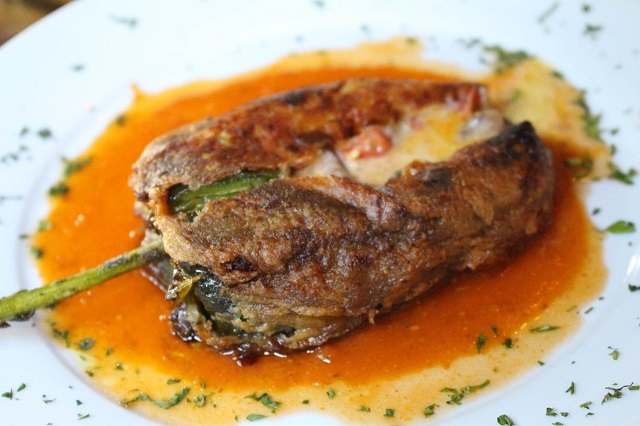 The stuffed pepper was probably my favorite of the night.  It was huge, but since we were all sharing a bite, it ended up being a perfect size helping.
Some of my other menu favorites were the Agave Meatballs, Grilled Sweet Corn, and Spicy Serrano Tuna Crudo (yum!).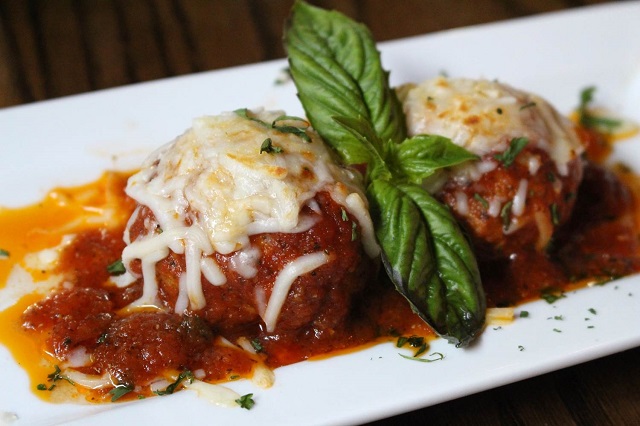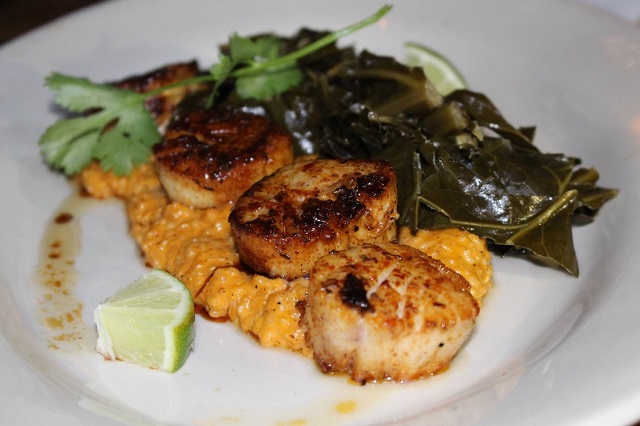 The ribs were literally falling off the bone.   I touched it with my fork and the meat just fell off.  I was in heaven!  And a side of mac & cheese?  Yes please!  🙂
If you want something hearty… this is definitely the route to go.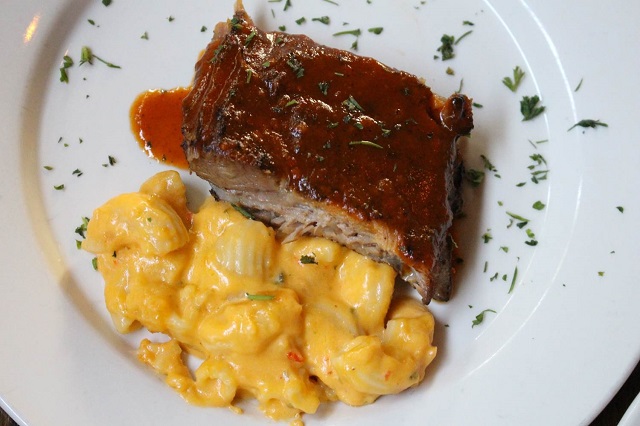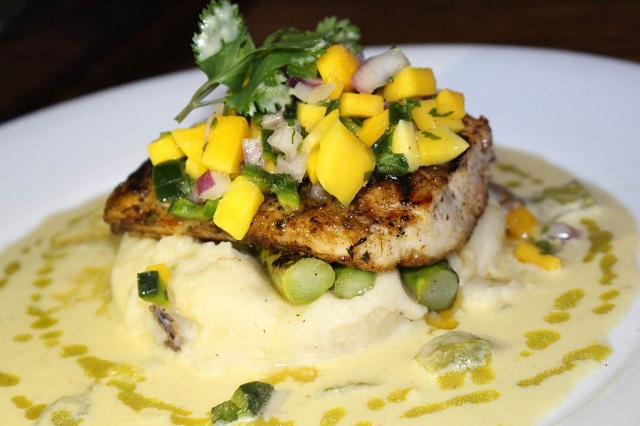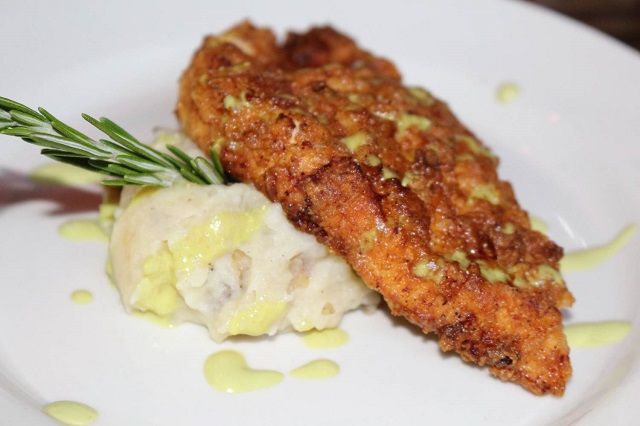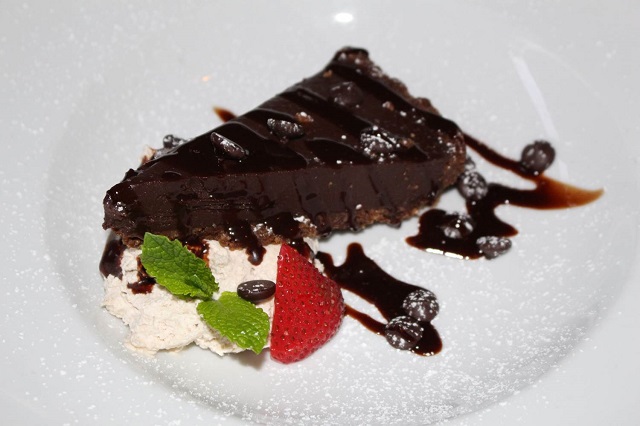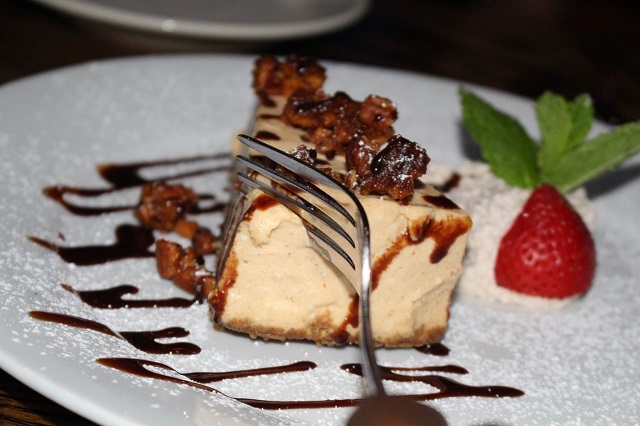 We met with Tim, the managing partner, and he gave us the rundown of all the tasty bites as they rolled out.  I can't even tell you how amazing everything tasted!  He was great at explaining everything we tasted… and while I can't name it all… I definitely encourage you to go with the staff suggestions.  There really wasn't anything on the menu that wasn't delish!
And as a cool bonus, we got to take home some Agave flavoring that I know the hubby will be more than excited to use with our new Big Green Egg!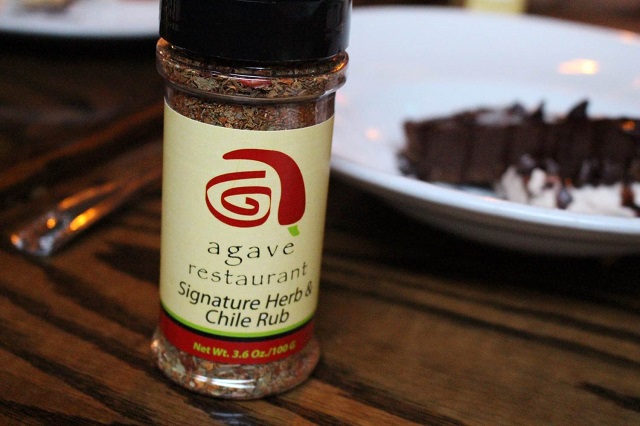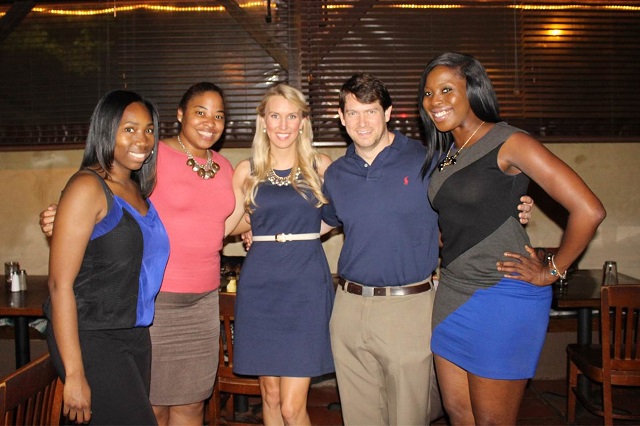 Hanging out with these beauties was so much fun and it was wonderful to have Tim guide us through our tasting.  In addition to Eating With Erica, I had a great time getting to know and dining with the fab bloggers: Milla at Happily Eating, and Erica at A Taste of Our City.
After a full night of deliciousness, it's no surprise to me that Agave in Atlanta has been named the Best Southwestern Restaurant in Atlanta.  Agave opened in 2000 and it's located in a really cool historically restored building that originally housed the general store for the Old Fulton Cotton and Bag Mill.  I'm a sucker for historical buildings with a good story and of course great food…. so if you're looking to explore Atlanta, you should venture over to Cabbagetown and check out Agave Restuarant.  Tell them I sent you! 🙂
Happy Eating Y'all!