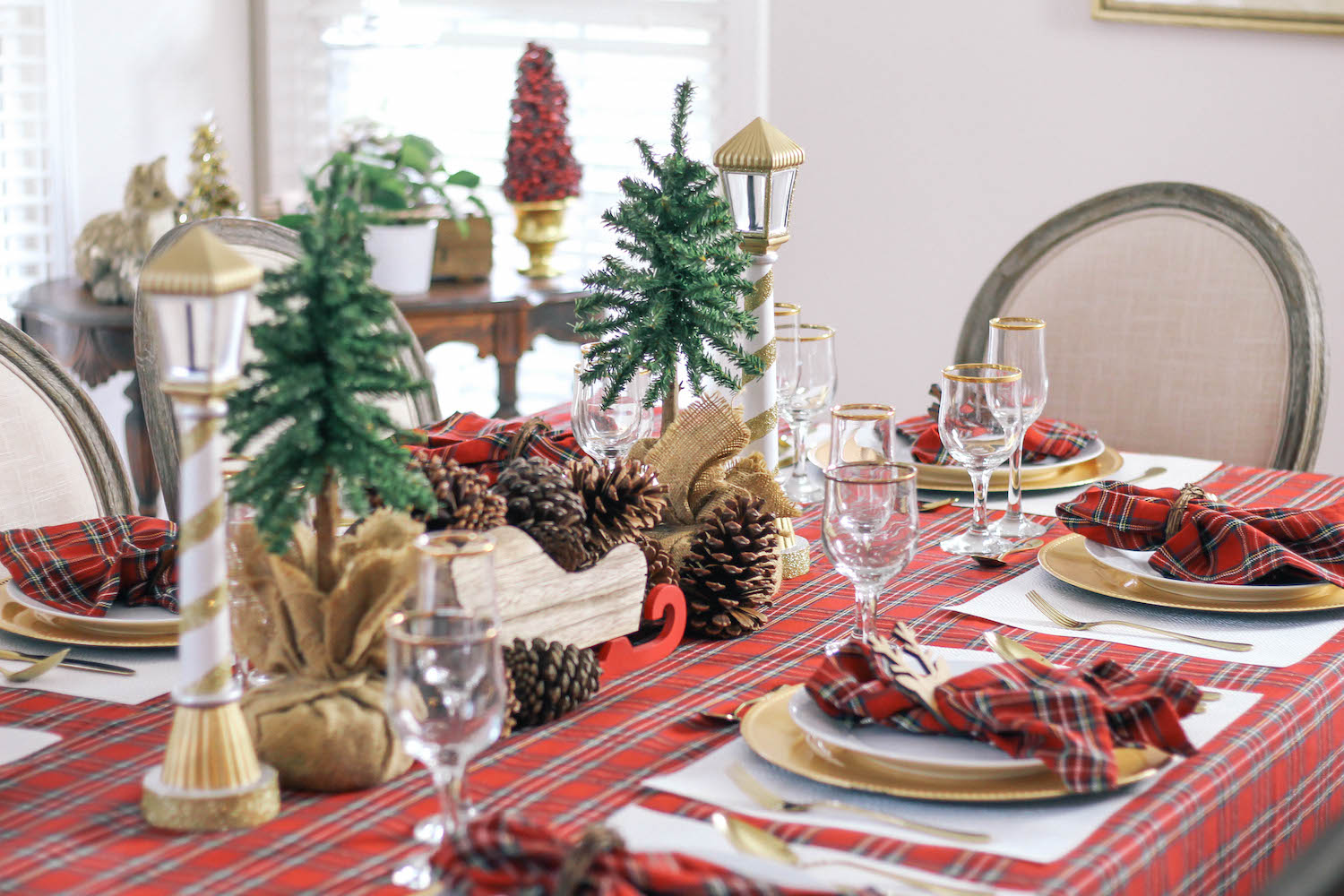 I love hosting a fun dinner party or gathering any chance I get.  When I'm not traveling, I take advantage of being at home by hosting friends and family for whatever excuse I can find. I made our Friendsgiving dinner extra fun by centering it around a Thanksgiving tablescape that highlighted the unique color scheme of blue and orange and I looked forward to doing something special for the holidays as well.  This Christmas however, we're heading to my hometown of Augusta, so I didn't want to go all out with my Christmas décor the same way I do for Thanksgiving or Halloween. We opted not to put up our tall Christmas tree and I kept it simple by creating a few specific focal points in my home this year.  Because most of our gatherings are centered around food, creating a festive tablescape is easy and useful for our house.
I used a red tartan tablecloth as my starting point and repurposed some of my favorite gold chargers to dress things up a bit. I love to use basic white china as the foundation to any tablescape which makes it useful to switch out accent colors as the season's progress.  I alternated wooden reindeer napkin rings from Swoozies with mini grapevine napkin rings from World Market to make sure I had enough to cover each place setting.  I lucked up on nabbing the gold-rimmed glassware set from the Goodwill earlier this year for just under $20 – and they still had their original stickers on the sides showing they had never been used! The two small trees were also found at the Goodwill last year for less than $5 total.
Insider's Tip: Don't forget to check your local thrift store for inexpensive china, glassware, or other decorative items! 

You can often find complete sets in great condition for well under original retail prices. If the entire set isn't there, you can always mix and match for a fun eclectic touch.
Another budget-friendly décor trick that I use is to stock up on holiday décor after the previous year wraps. I found these Martha Stewart white and gold glittered lamp posts after Christmas one year at The Home Depot when they threw in steep discounts for leftover holiday décor.  And in the spirit of keeping things natural, I kept the pinecones used at Thanksgiving and added a bit more to fill my sleigh.  The new addition to my table décor this year was the gold flatware set that really dressed things up a bit more.  I've wanted to add to my flatware collection for a while and finally pulled the trigger with this set I found from Amazon complete with a hard storage case for a very reasonable price.  The idea for this is that you re-use Christmas decor from seasons past, find great discounted products at thrift stores or during post-holiday sales, and repurpose staple items to create a beautiful hassle free tablescape… Just use a little imagination to create your own perfect Christmas tablescape inspiration.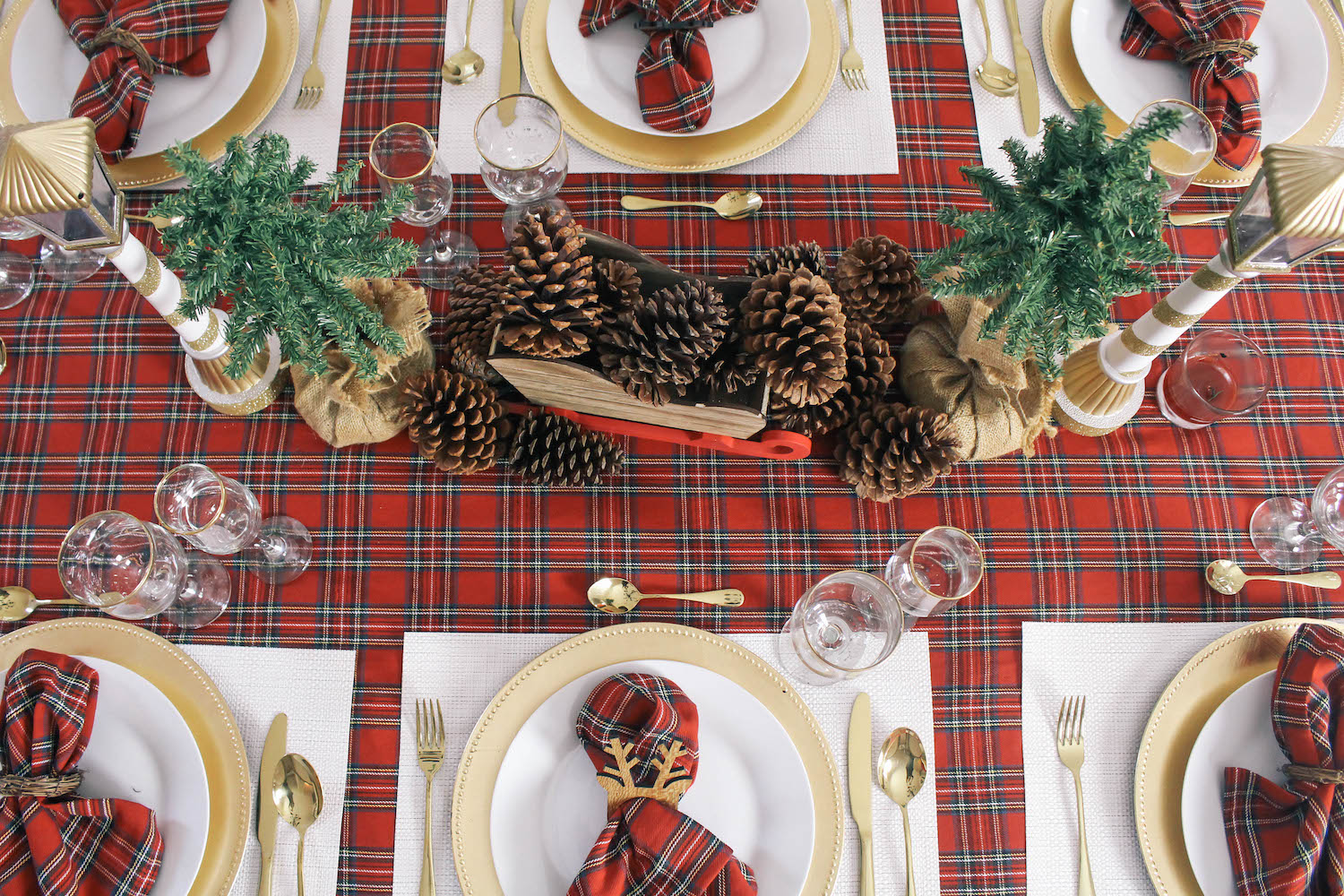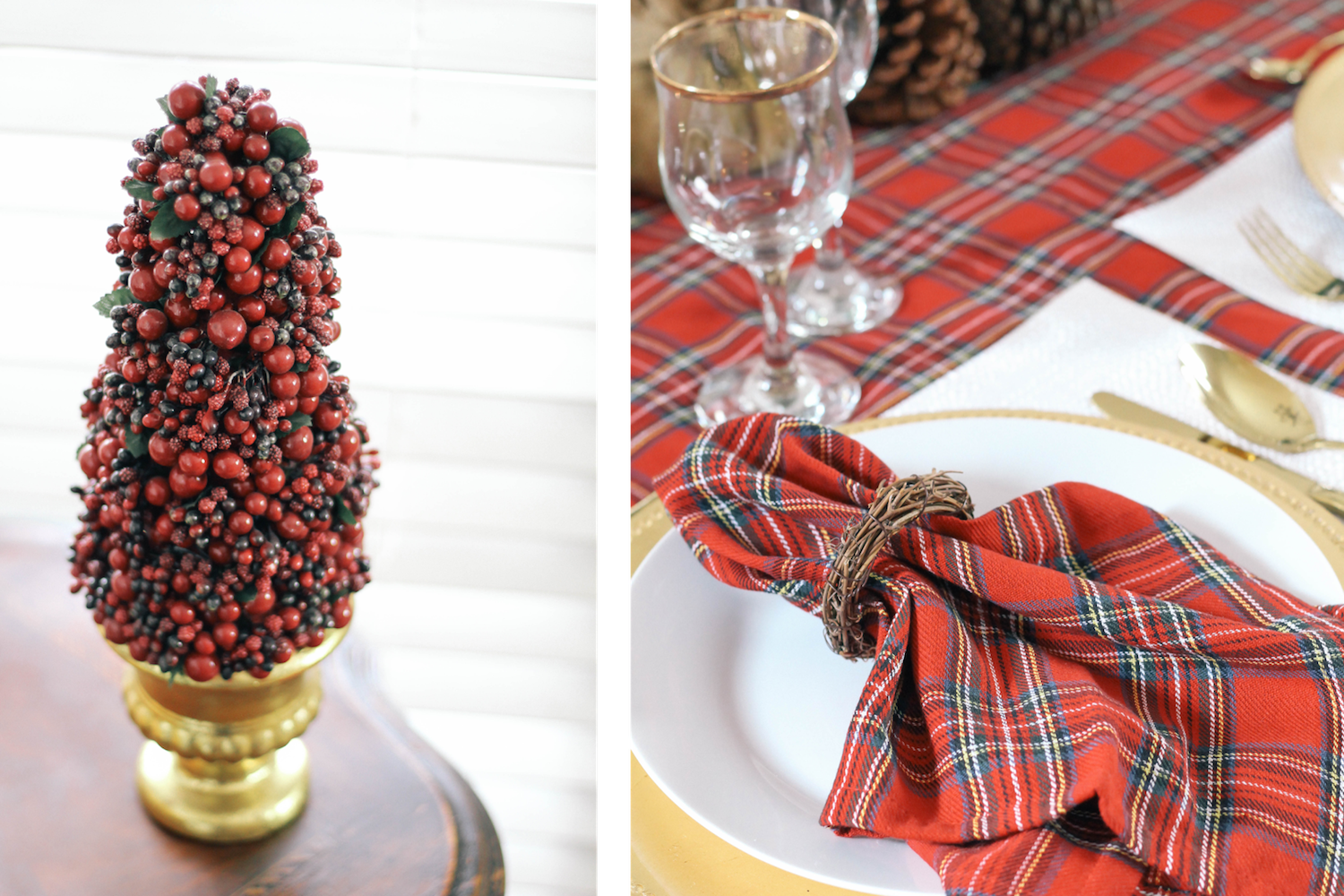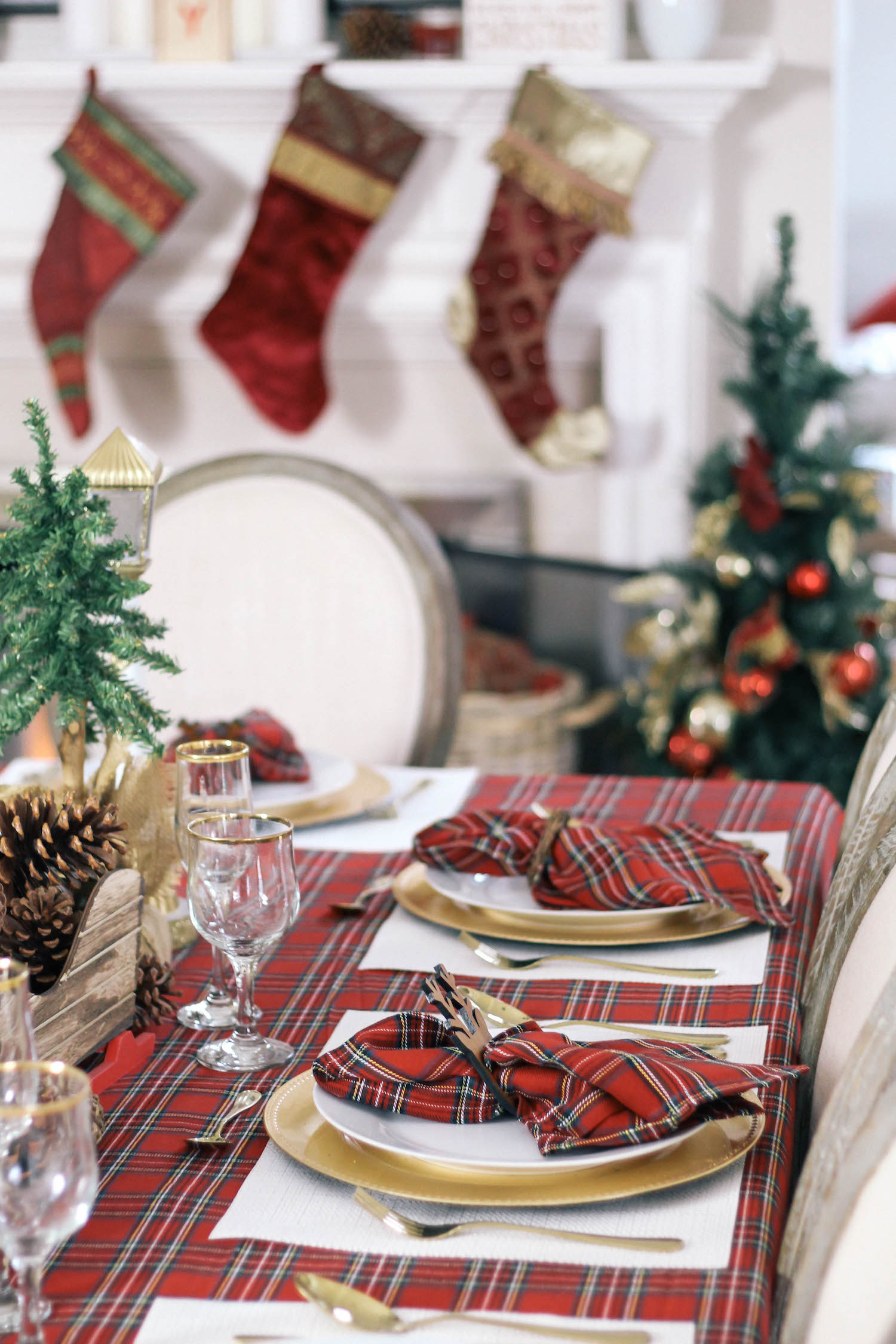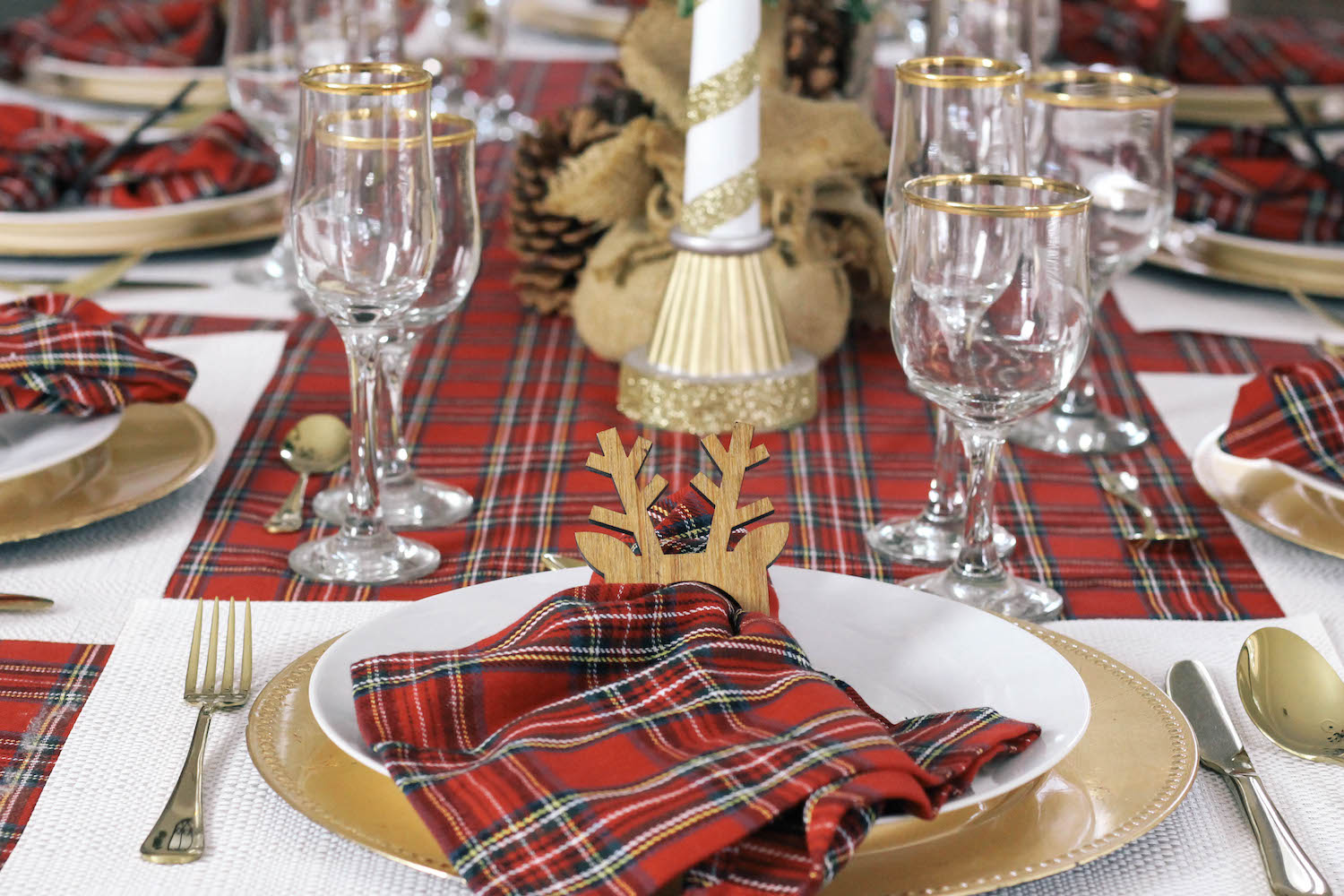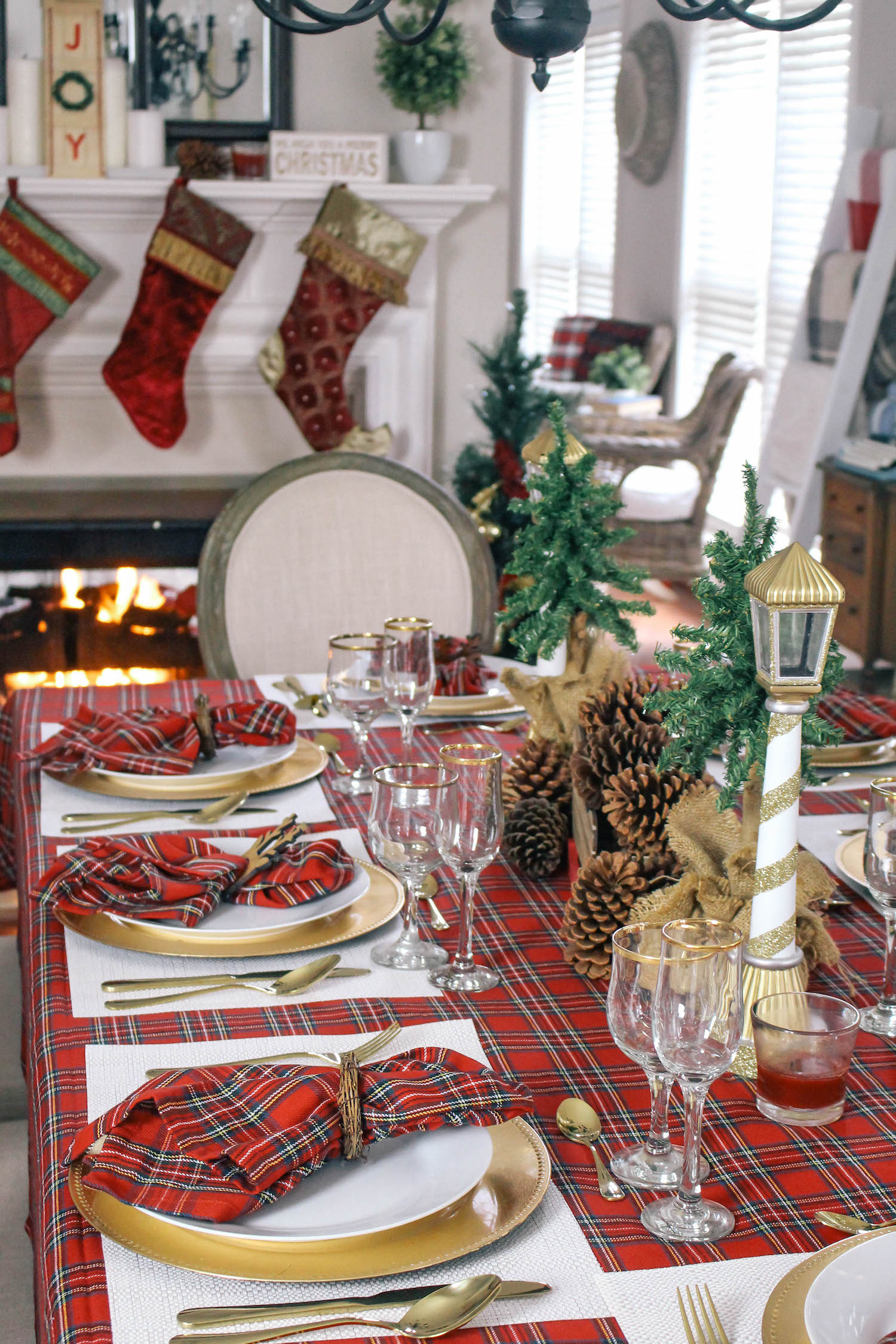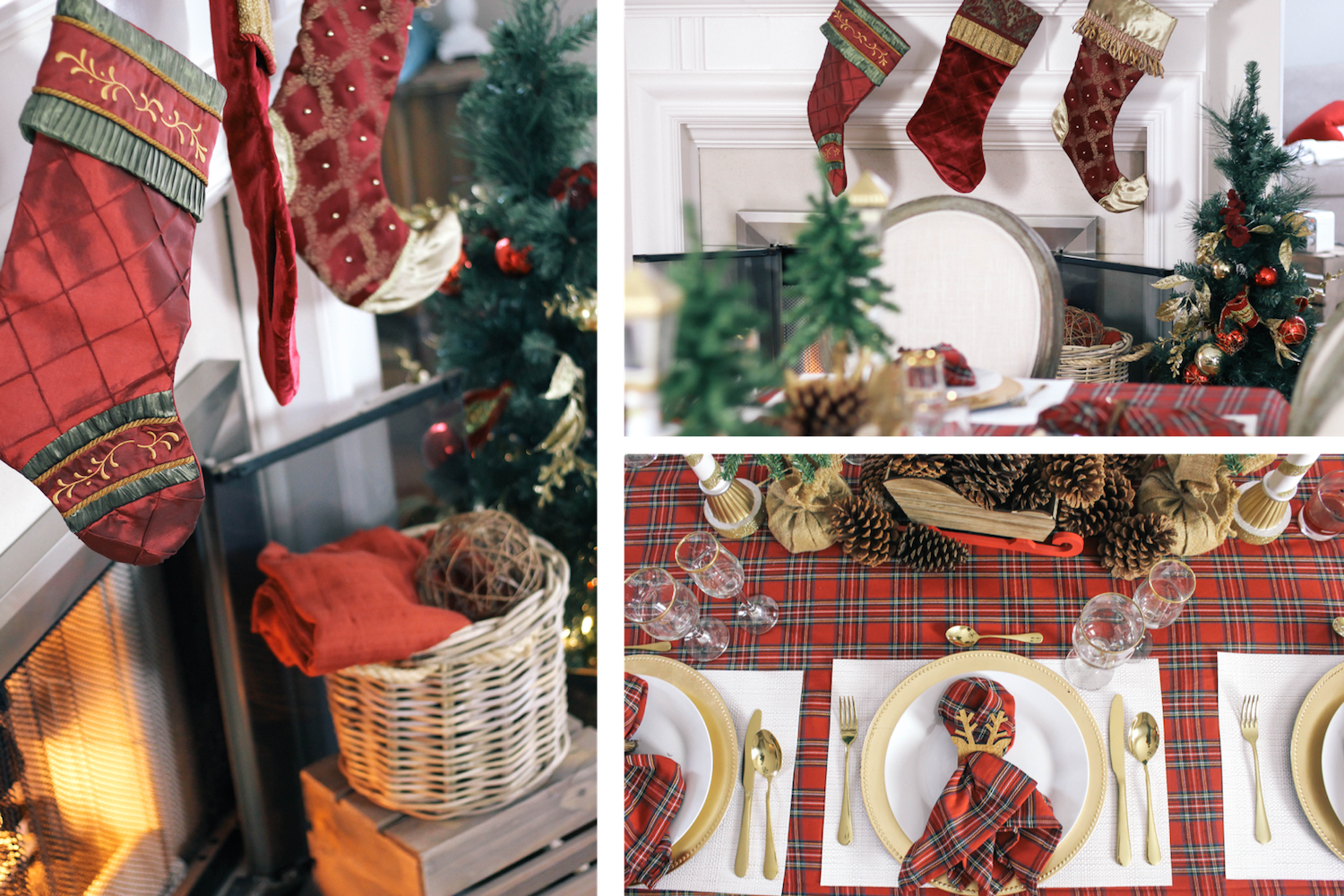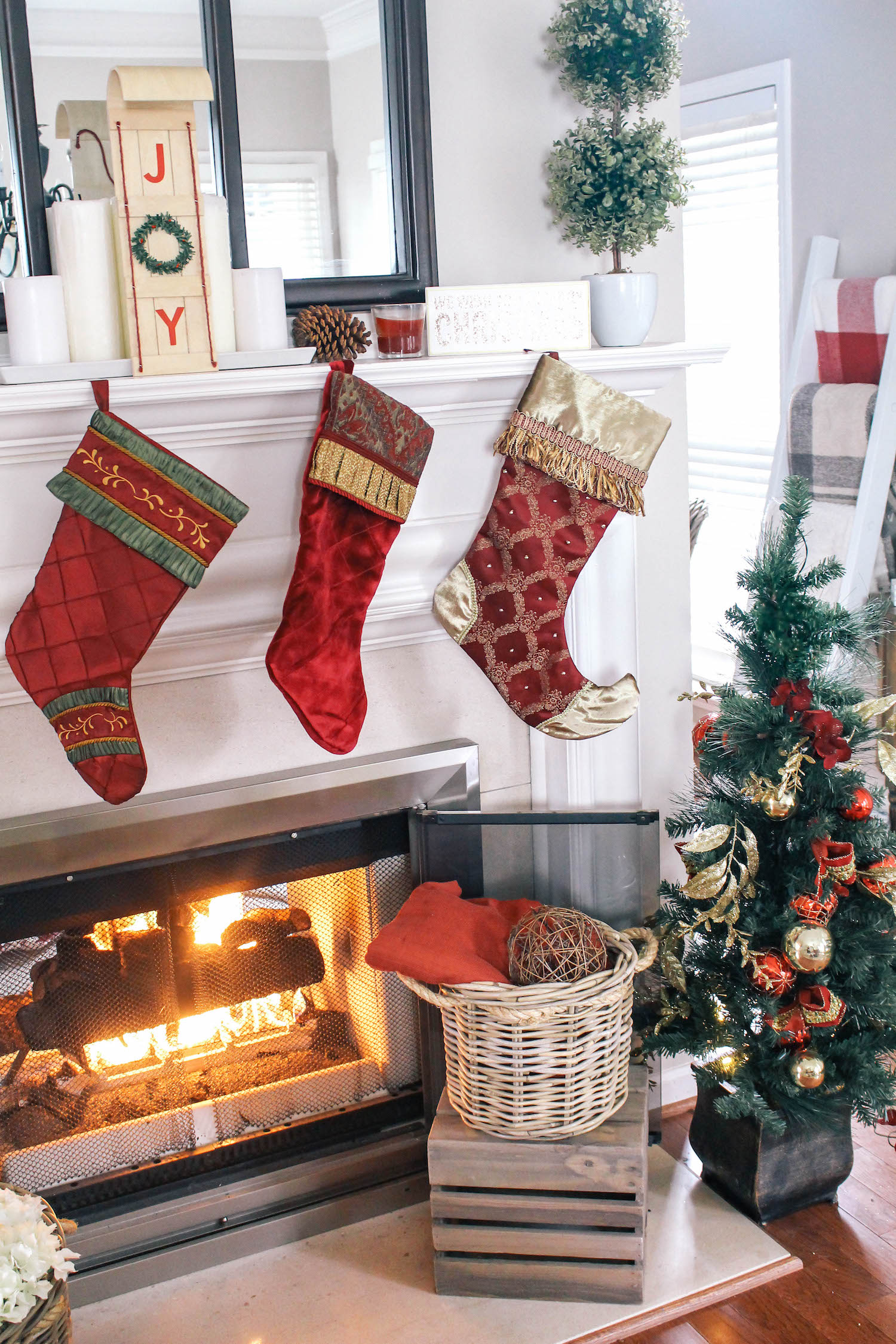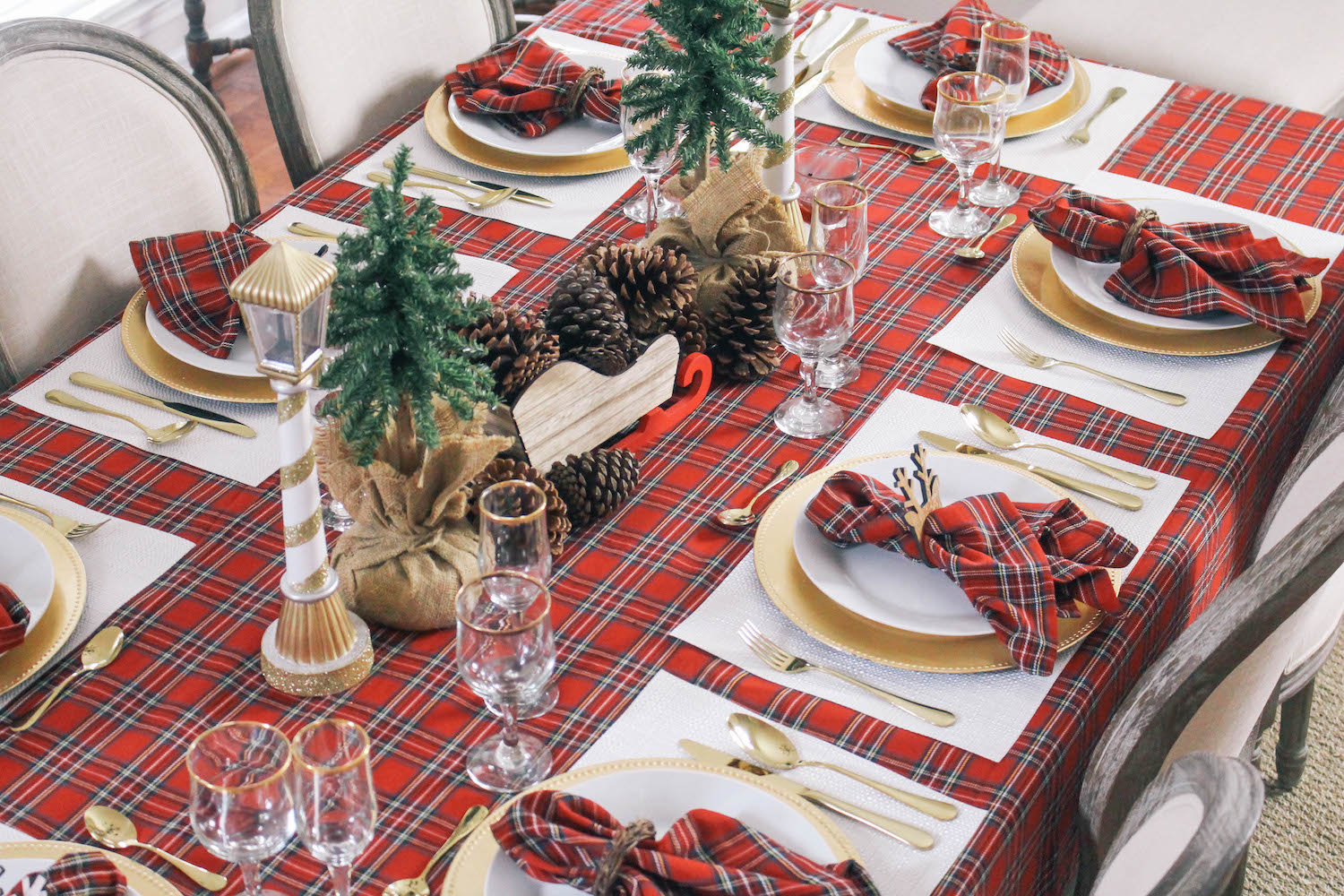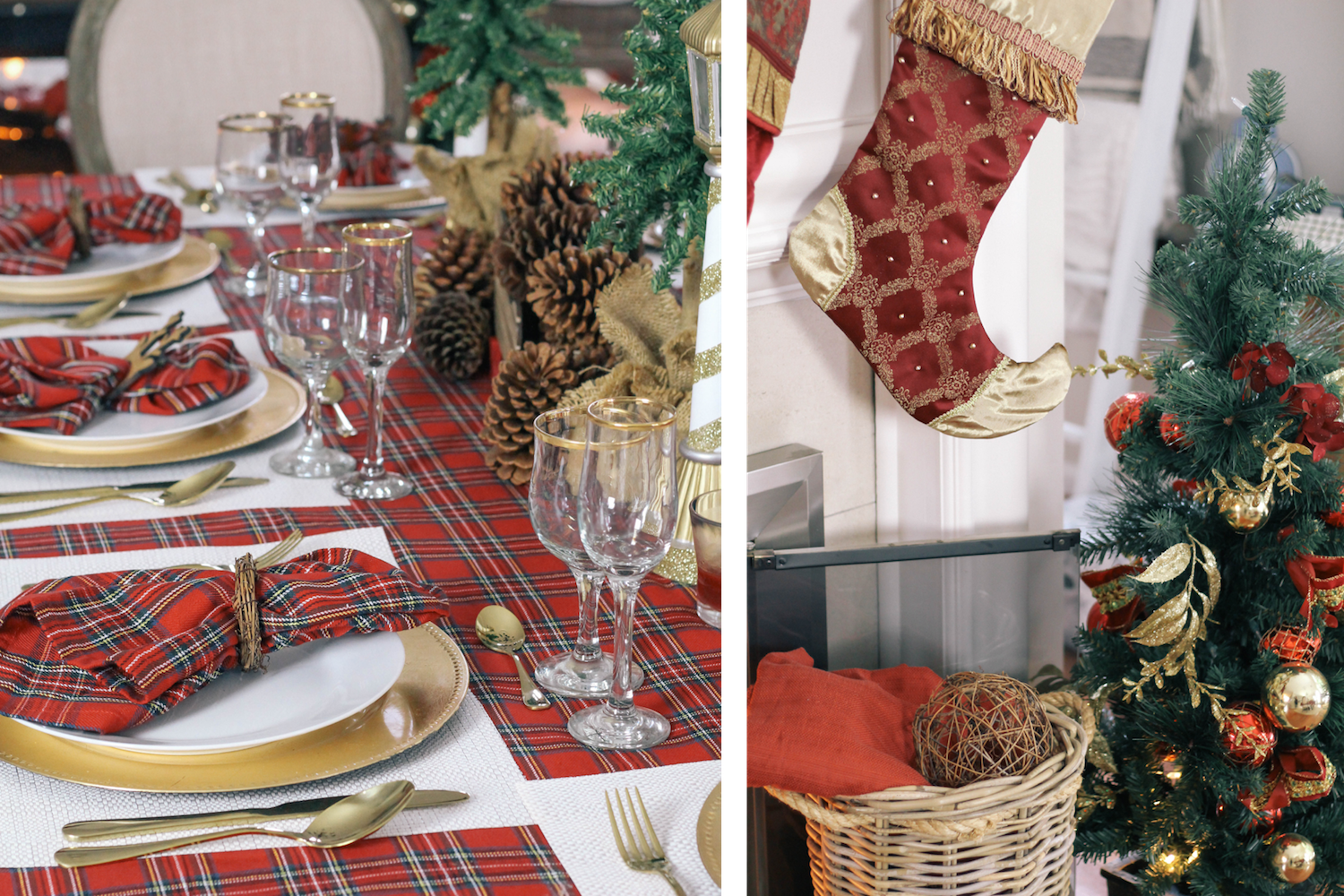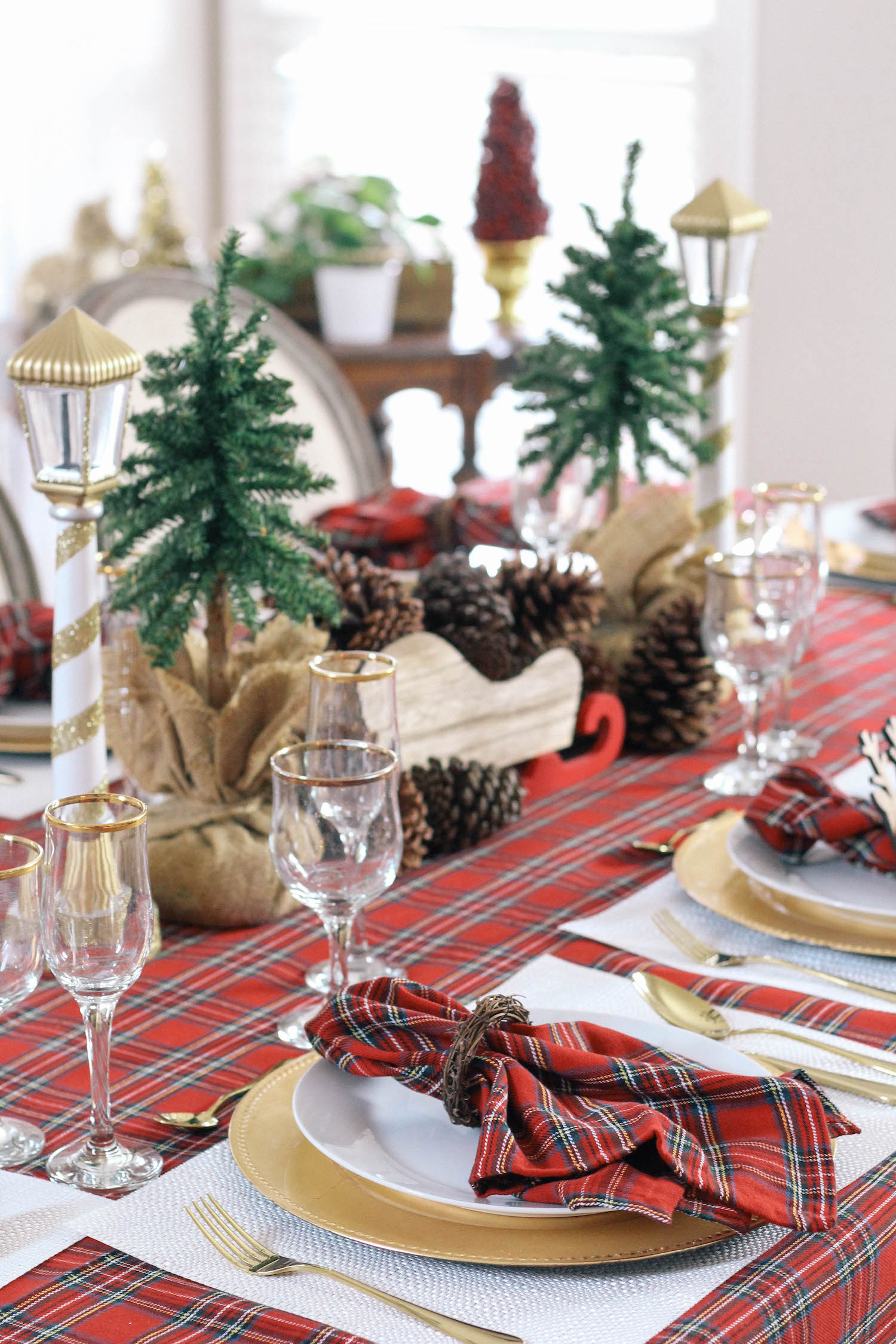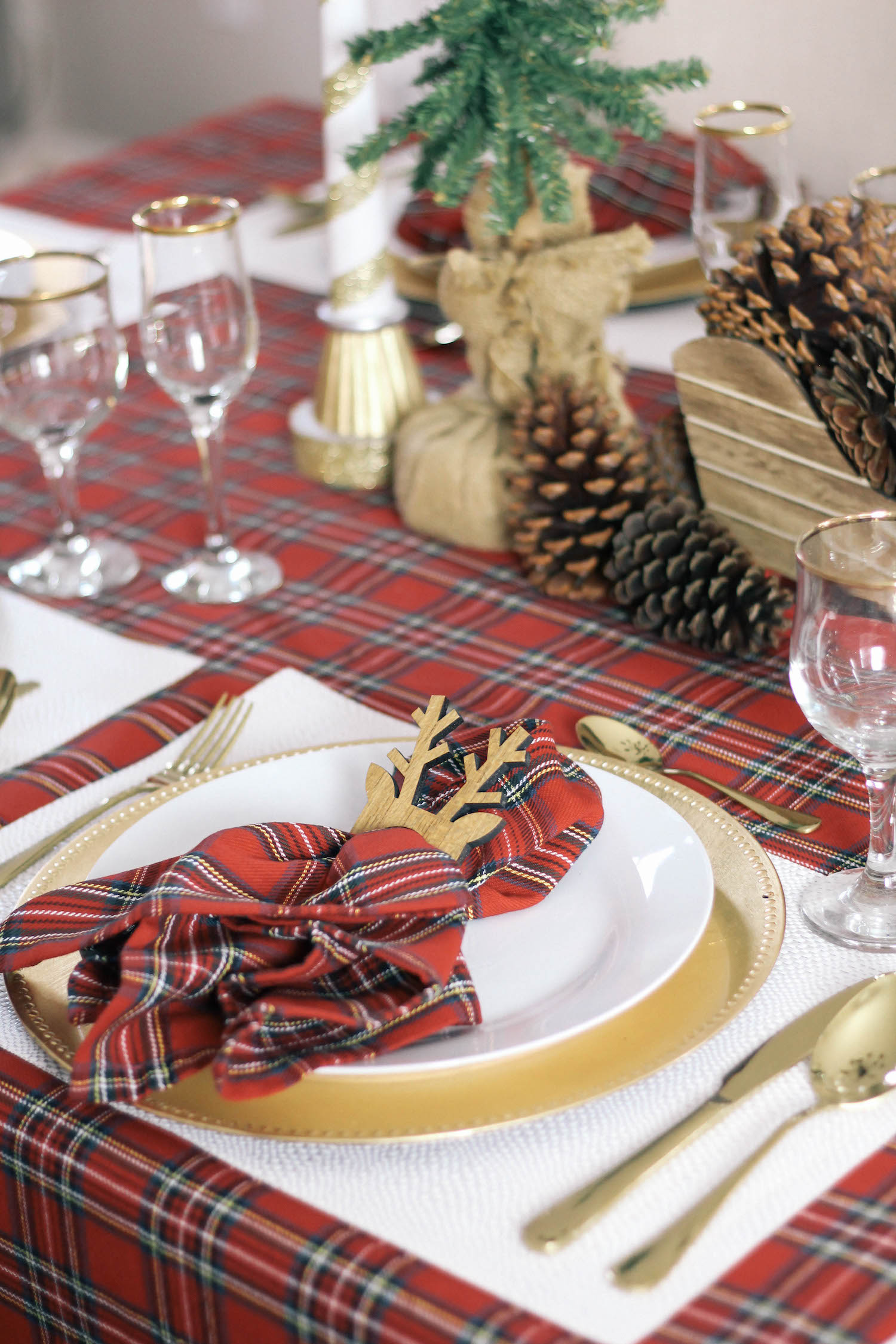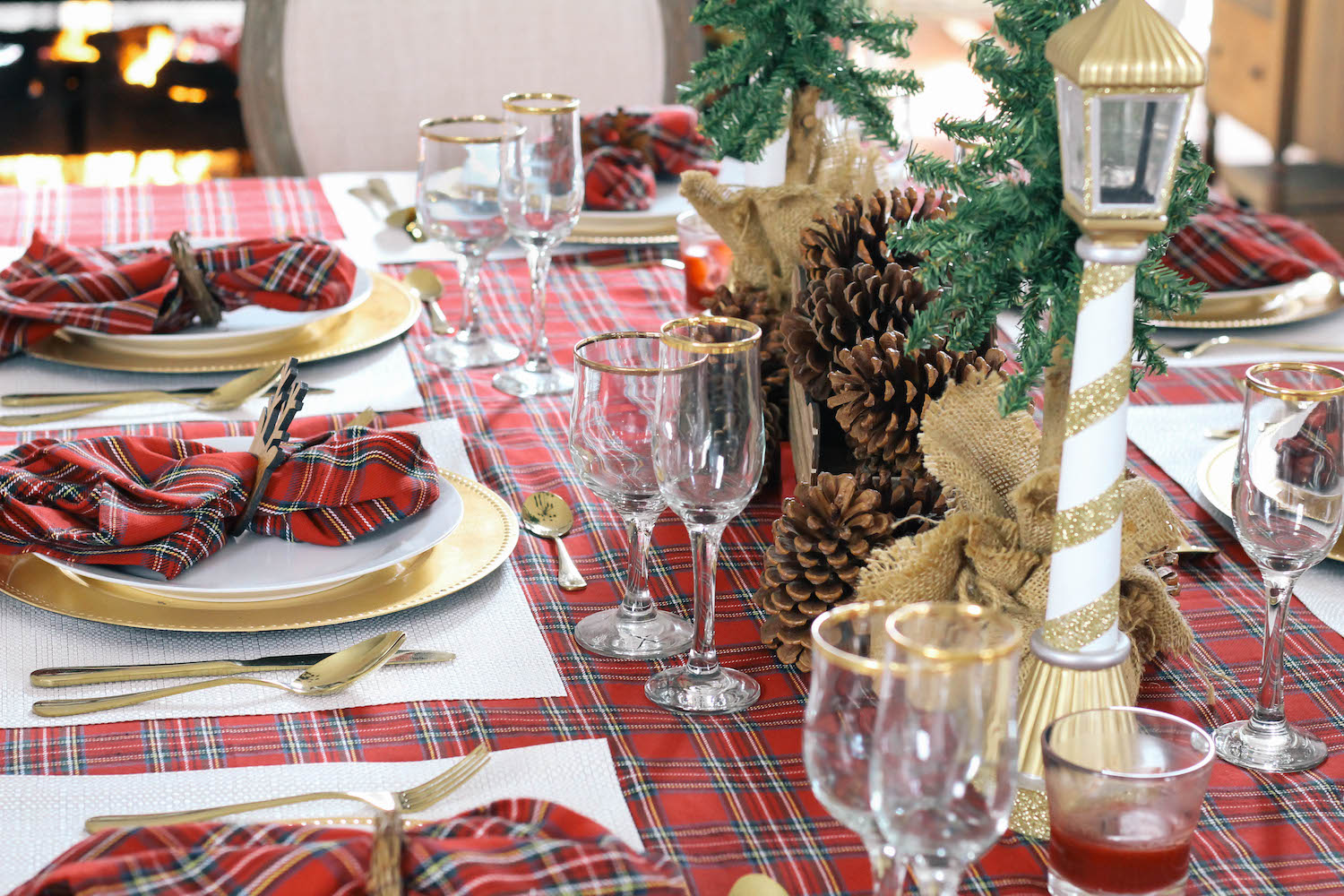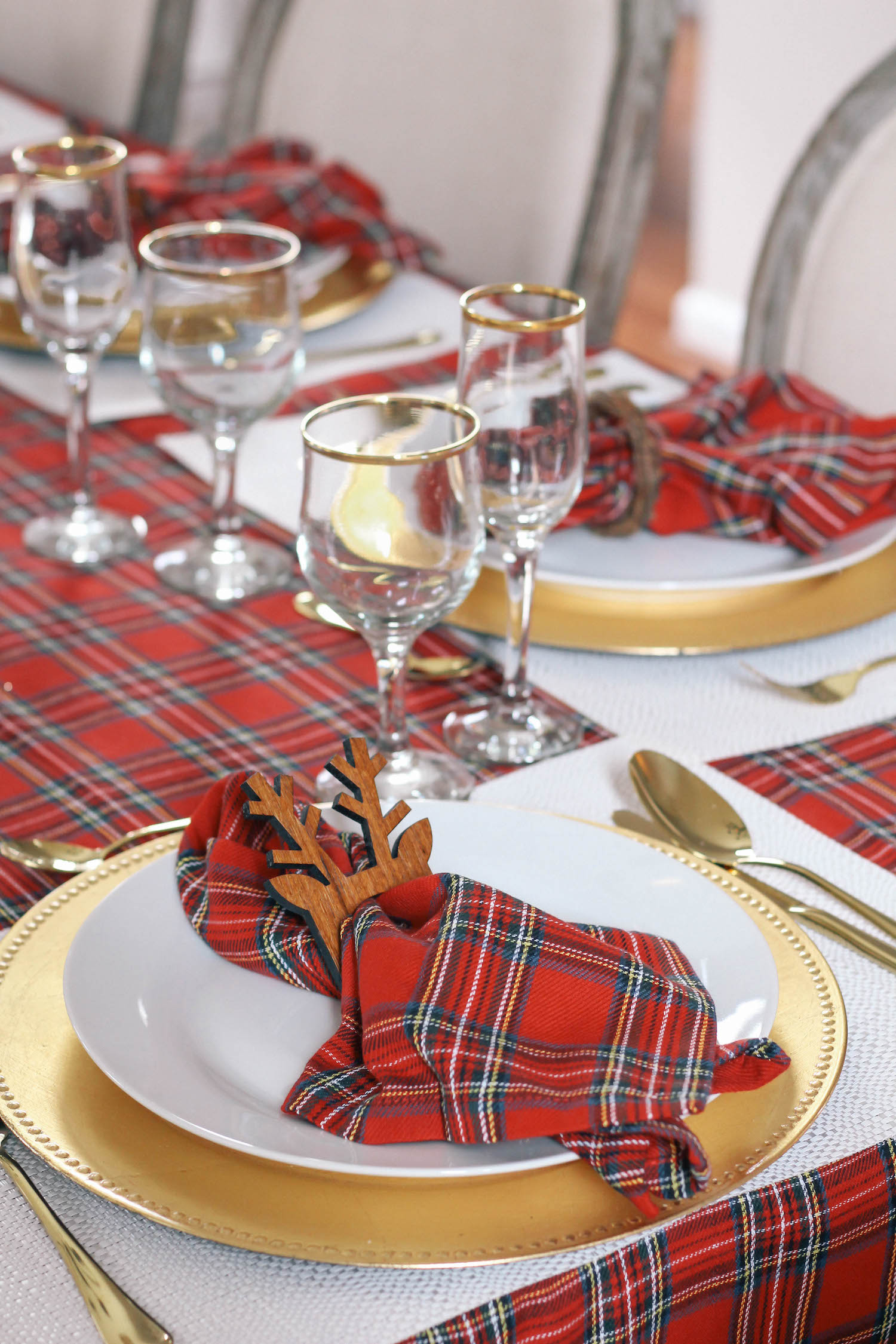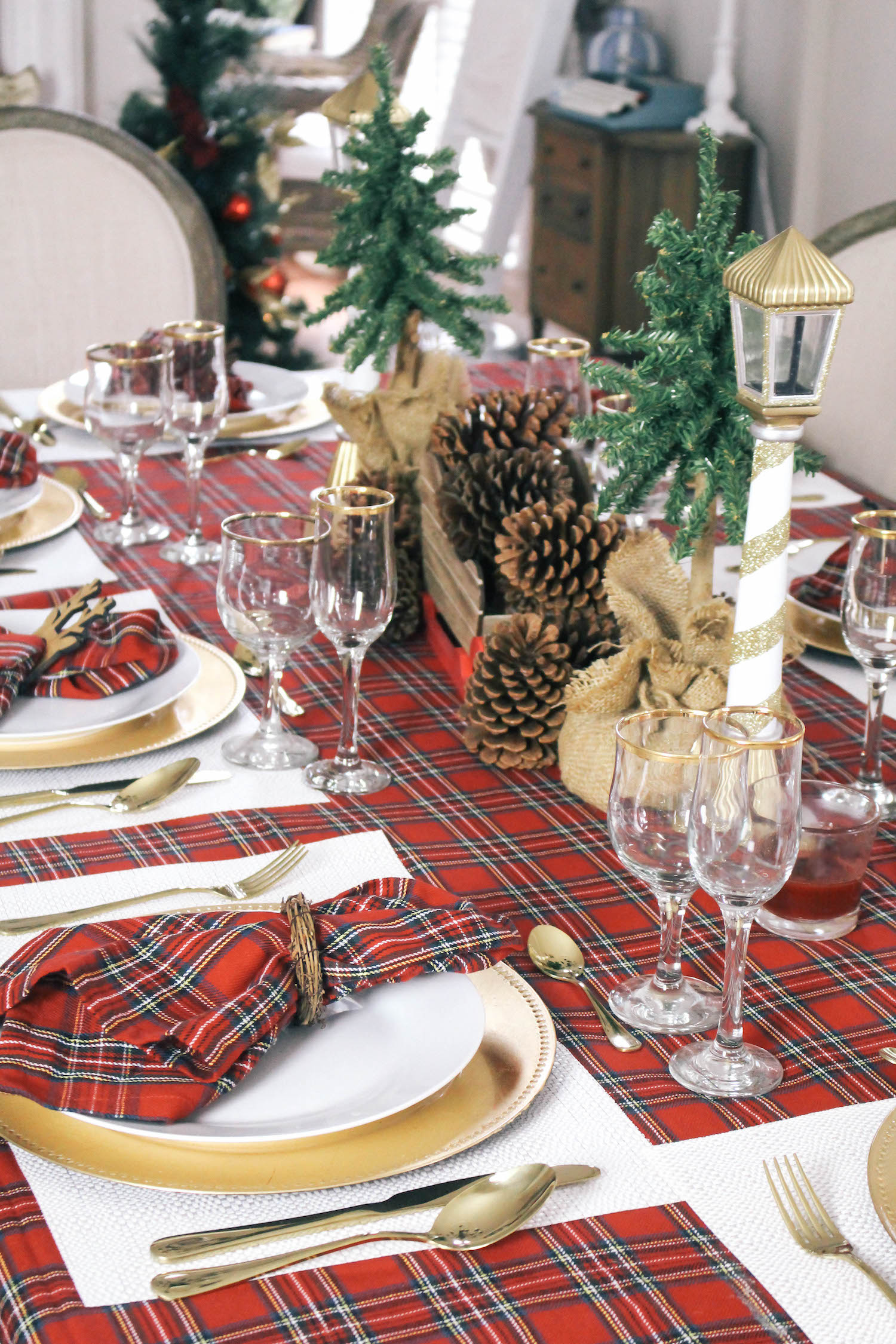 Shop the Story:
No matter what level of decorating you decide to pursue, you don't have to spend a ton of money to make your home look lovely.  I hope these tips and design ideas provide a bit of Christmas tablescape inspiration as you plan your parties this season.  And as you gather with family, friends and all those you hold dear this holiday season, I hope you have a wonderful Christmas and a very happy New Year!

Pin Me!