Fall is right around the corner and that means football season is about to take hold.  While I may not be participating in my all girls fantasy football league this year, I was reminiscing on the fun we had at our last draft party.  So when the hubby mentioned that he wanted to host his office fantasy football draft party at our home, I jumped at the chance to partner with Swoozies to feature some of their new fun tailgate party essentials.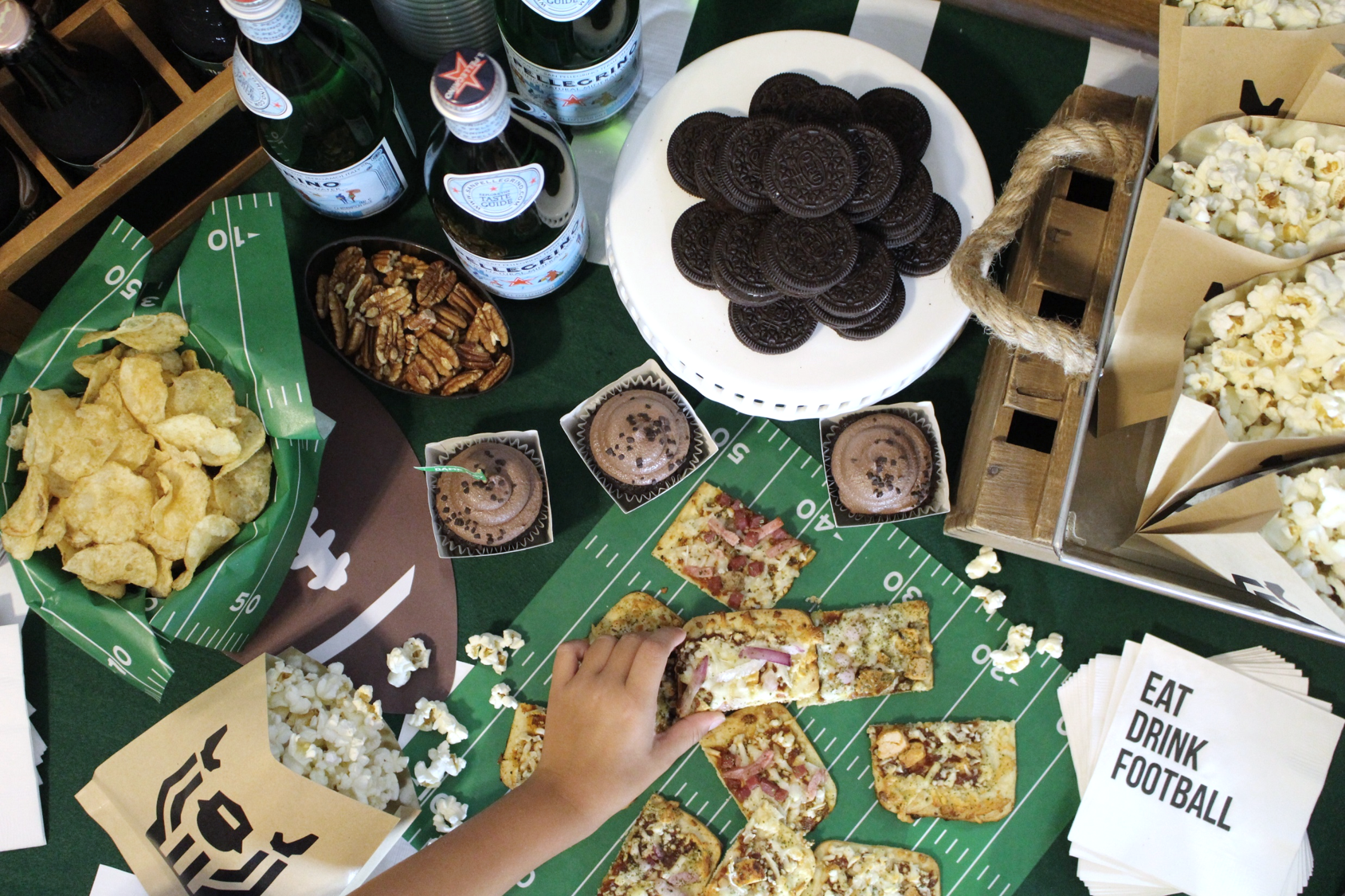 The Colors
---
I leveraged neutral game day colors (black, white, green, & brown) since it was a draft party and not a true tailgate, but there are a lot of elements I could use to decorate for any NFL or college game day decor.
Because my hubby is from New England, I've been officially ushered into the Patriots Nation as a full fledged fan.  So don't be surprised if you see some of these goodies repurposed in a Patriot's themed football party. 😉
The Food
---
I decided to go with a sweet & salty menu that would satisfy those who might be a little hungry and those looking to satisfy their sweet tooth.  I opted for easy chicken BBQ and Sicilian flatbreads along with mini quiche bites.  To snack on throughout the party, I served up nuts and popcorn.  For a little sugar rush, I added black and white Oreos to match the color palette and chocolate on chocolate cupcakes.
To wash it all down, we had plenty cold beer and other drinks on hand for guests to indulge and hydrate.
The Decor
---
Hosting a draft party also meant that I could break out my new rolling school chalkboard that I picked up at my local thrift store.  I knew as soon as I saw it that there were so many unique and fun ways to incorporate the chalkboard into party ideas, and I was excited to try it out with this football game day decor.
The "Eat Drink Football" napkins and frosted plastic cups were perfect for the day, and I loved the little referee grub pouches that were perfect to keep the popcorn warm for guests.  I adored the small "nibble" plates and wooden silverware kit from Swoozies too.
I used the grub yardage papers directly on the table to house the flatbreads which made for very easy cleanup!  For the table, I used the paper football placemats to keep seating organized.  I also had black and white paper straws leftover from Halloween last year that I repurposed for this game day party.  My small black and white cupcake holders were from Target (on clearance!).
The DIY
---
Beyond using a combination of chalk paint markers and regular chalk to decorate my game day chalkboard,  I used some green felt fabric as a tablecloth and used white duct tape to create yardage lines.  This was incredibly easy and quick to create.
Also, I used a hot glue gun, a piece of twine, and some leftover crafting paper to create green pennants to hang across the chalkboard and the front of the table.  Again, this was a super easy project.  Just don't burn yourself on the hot glue!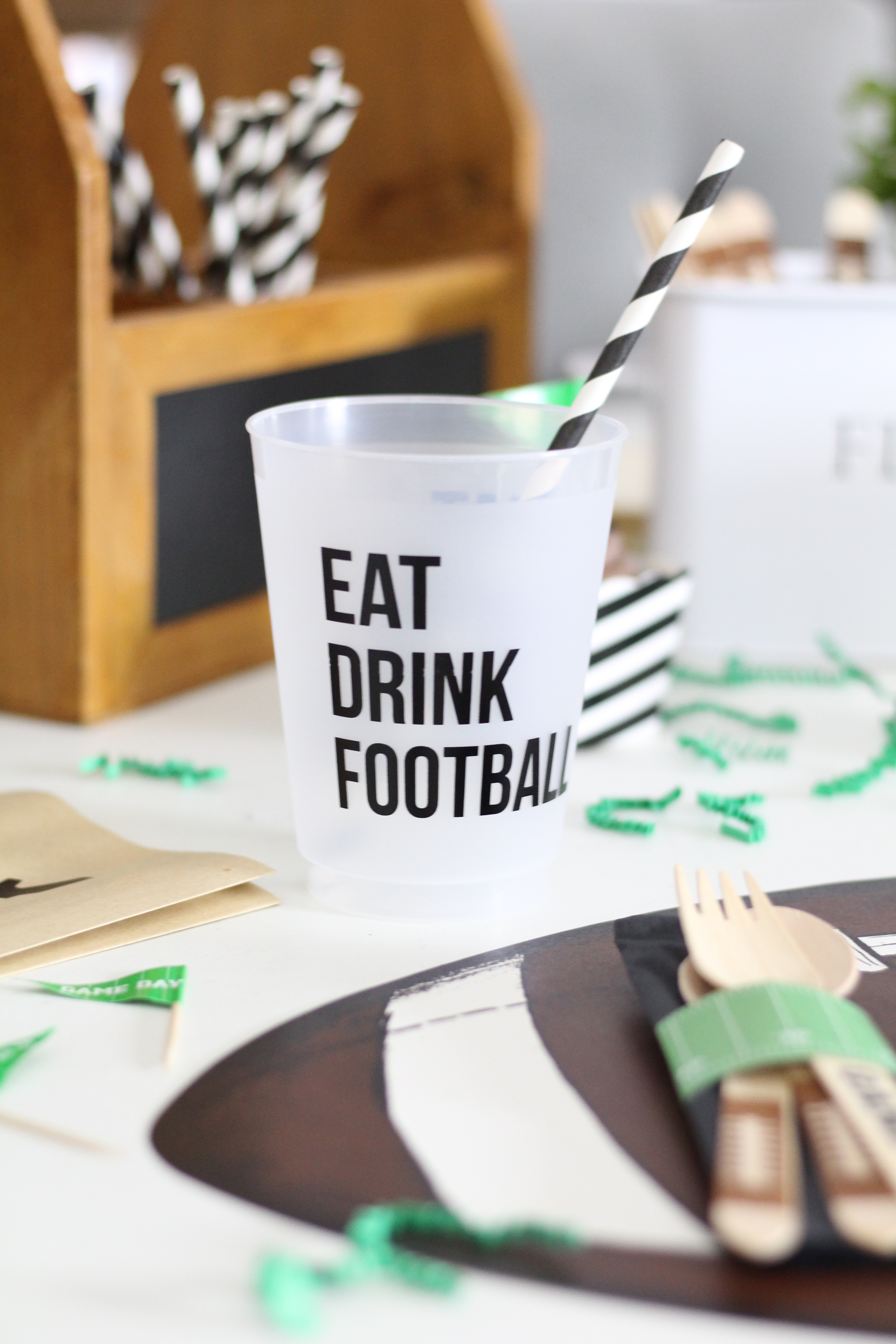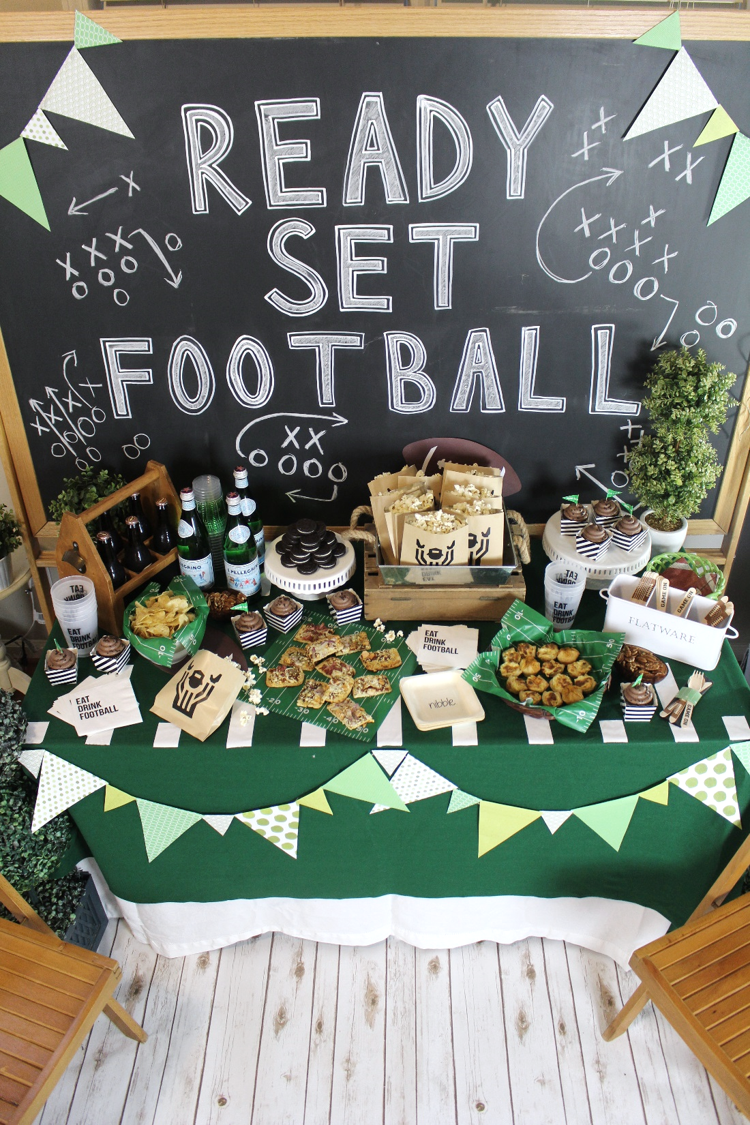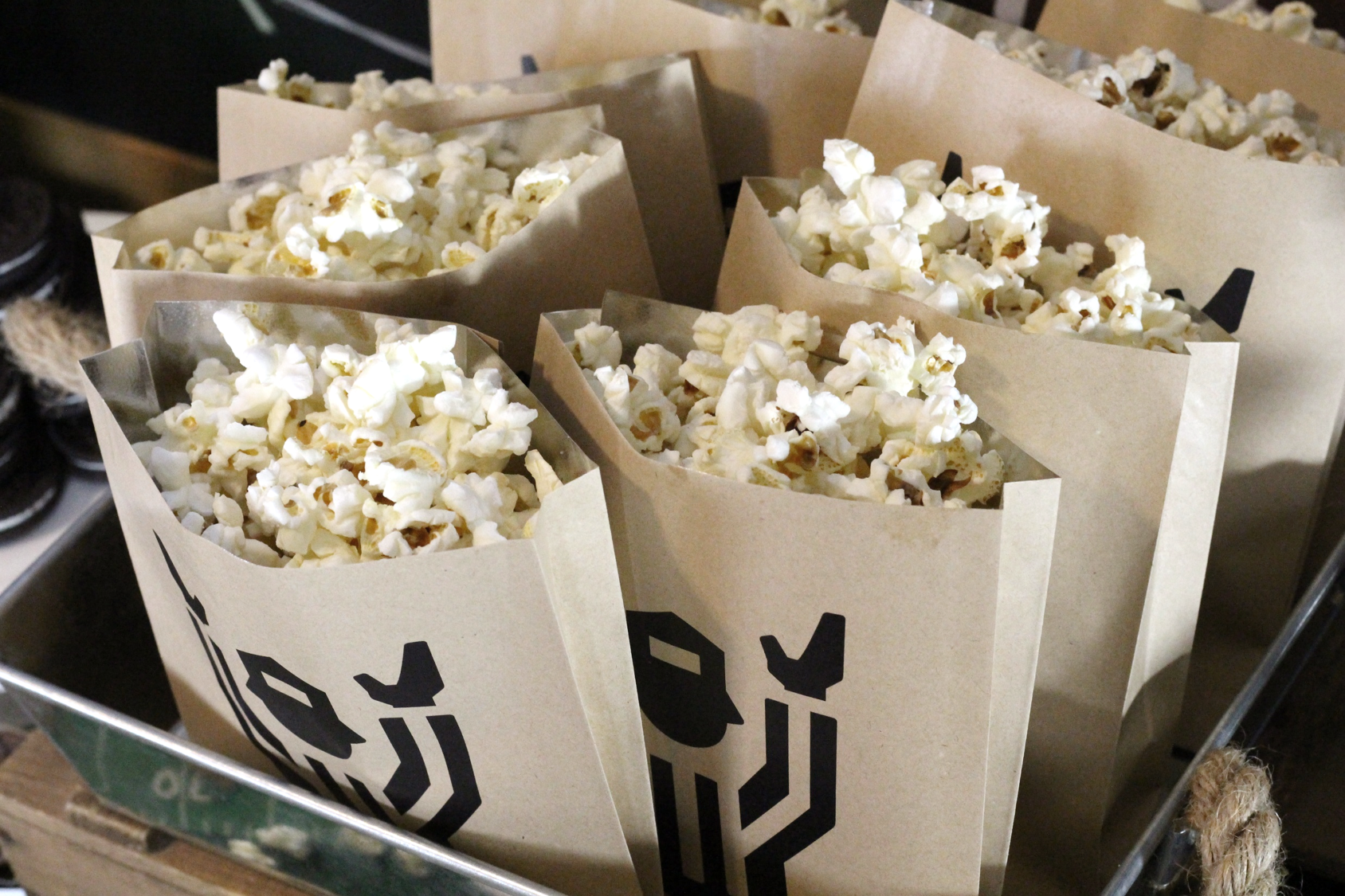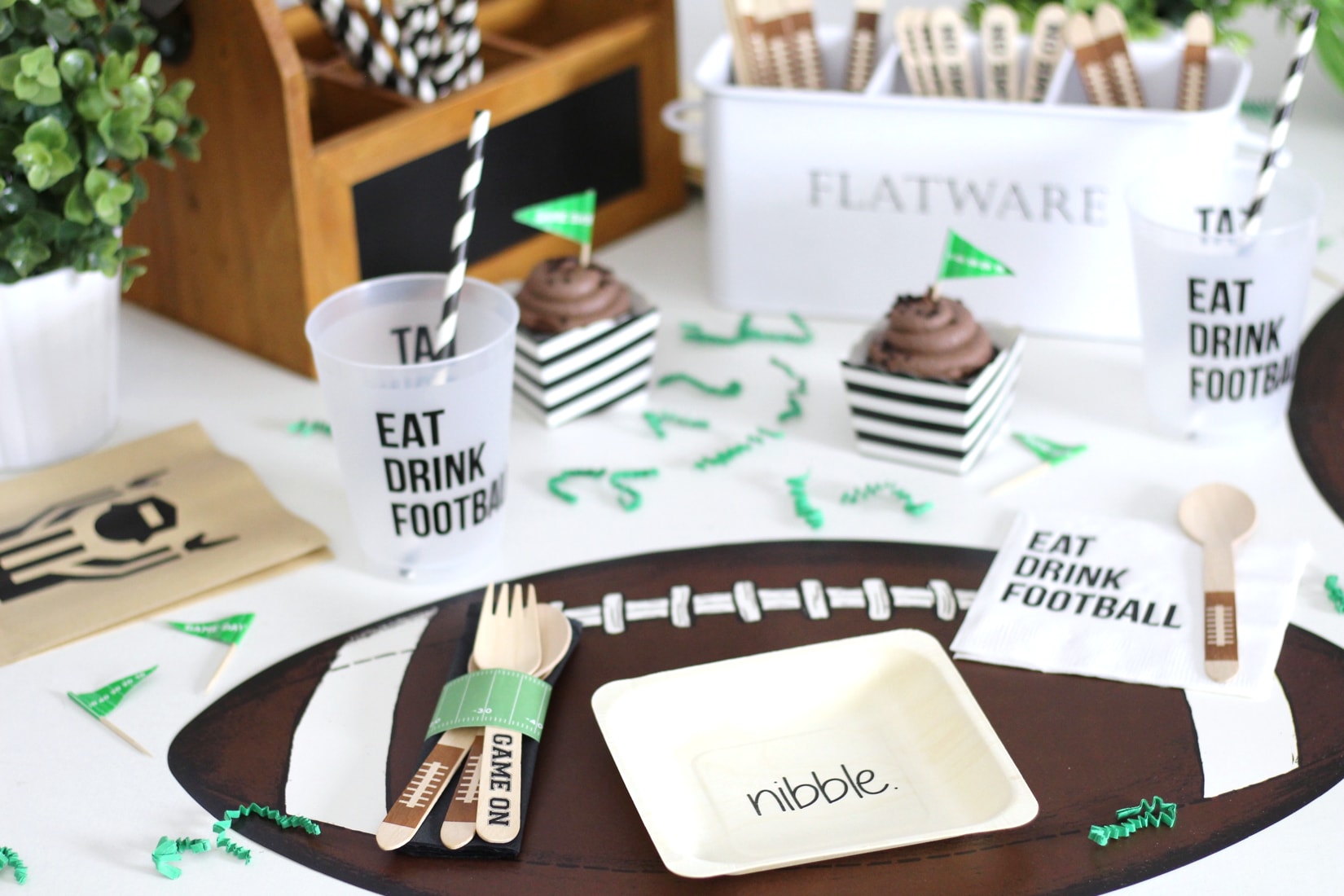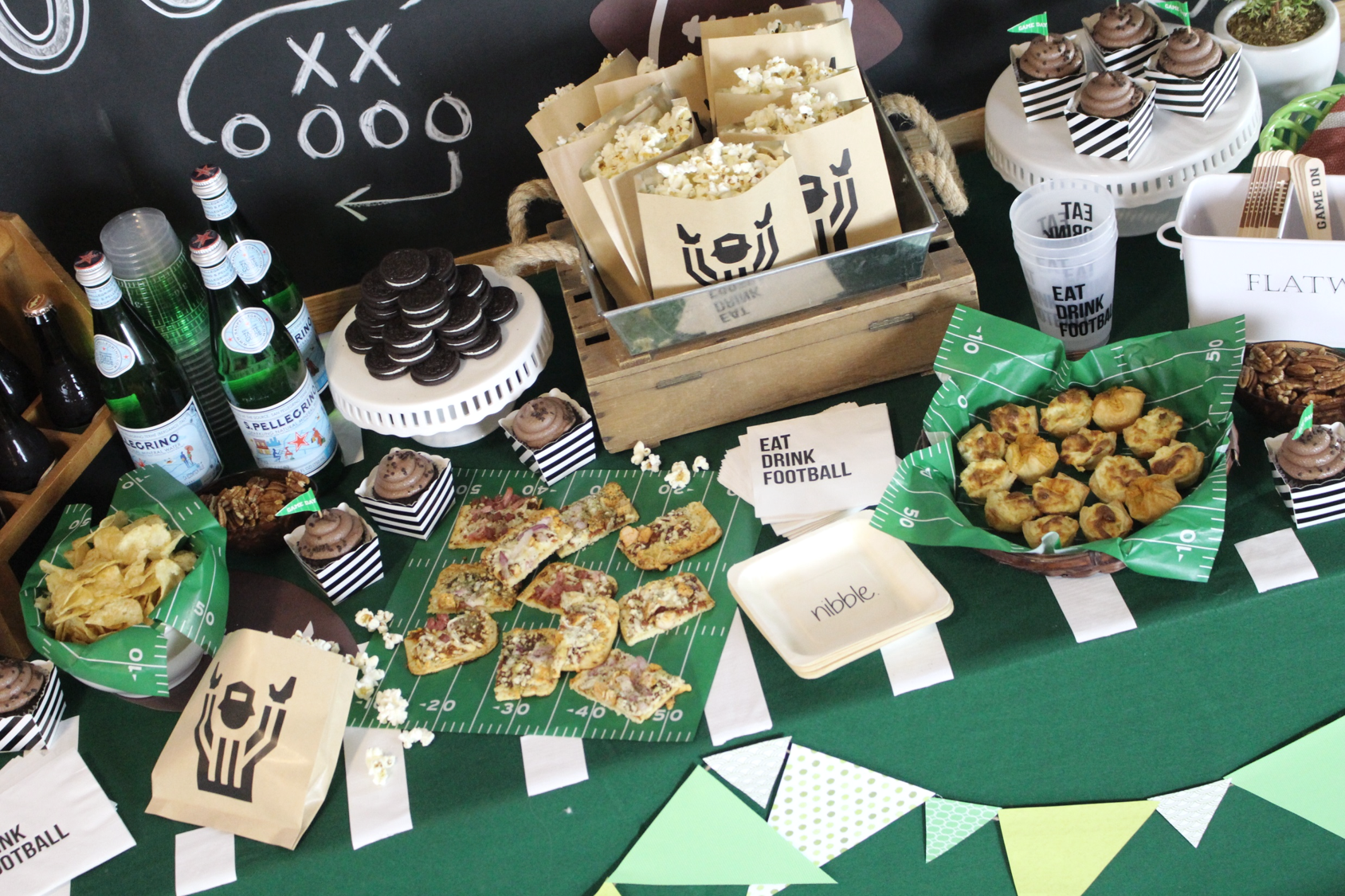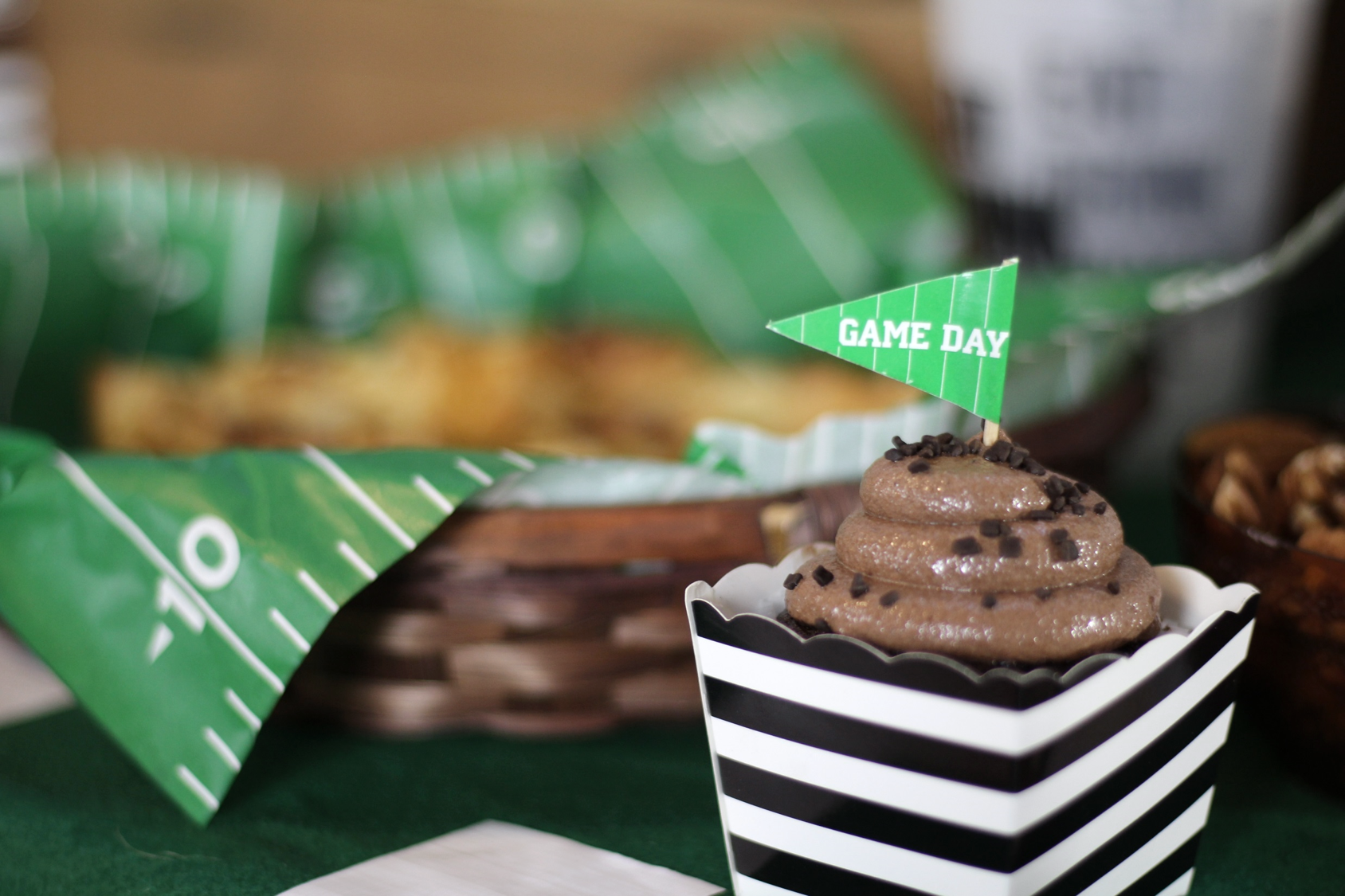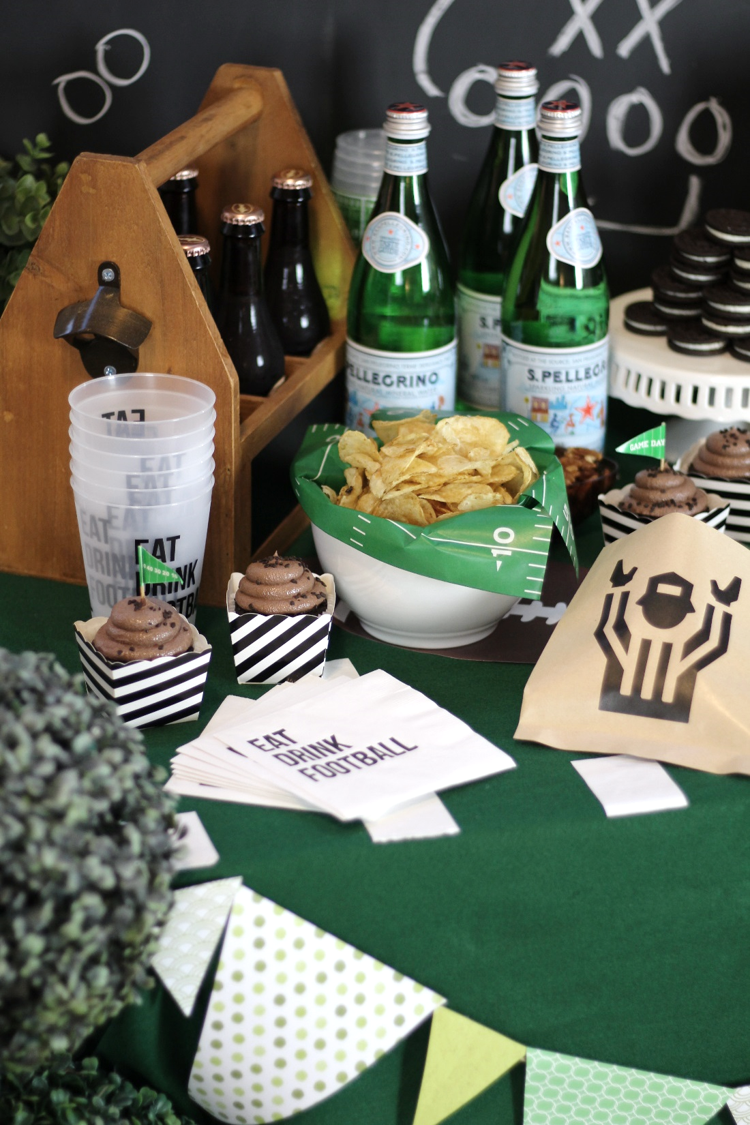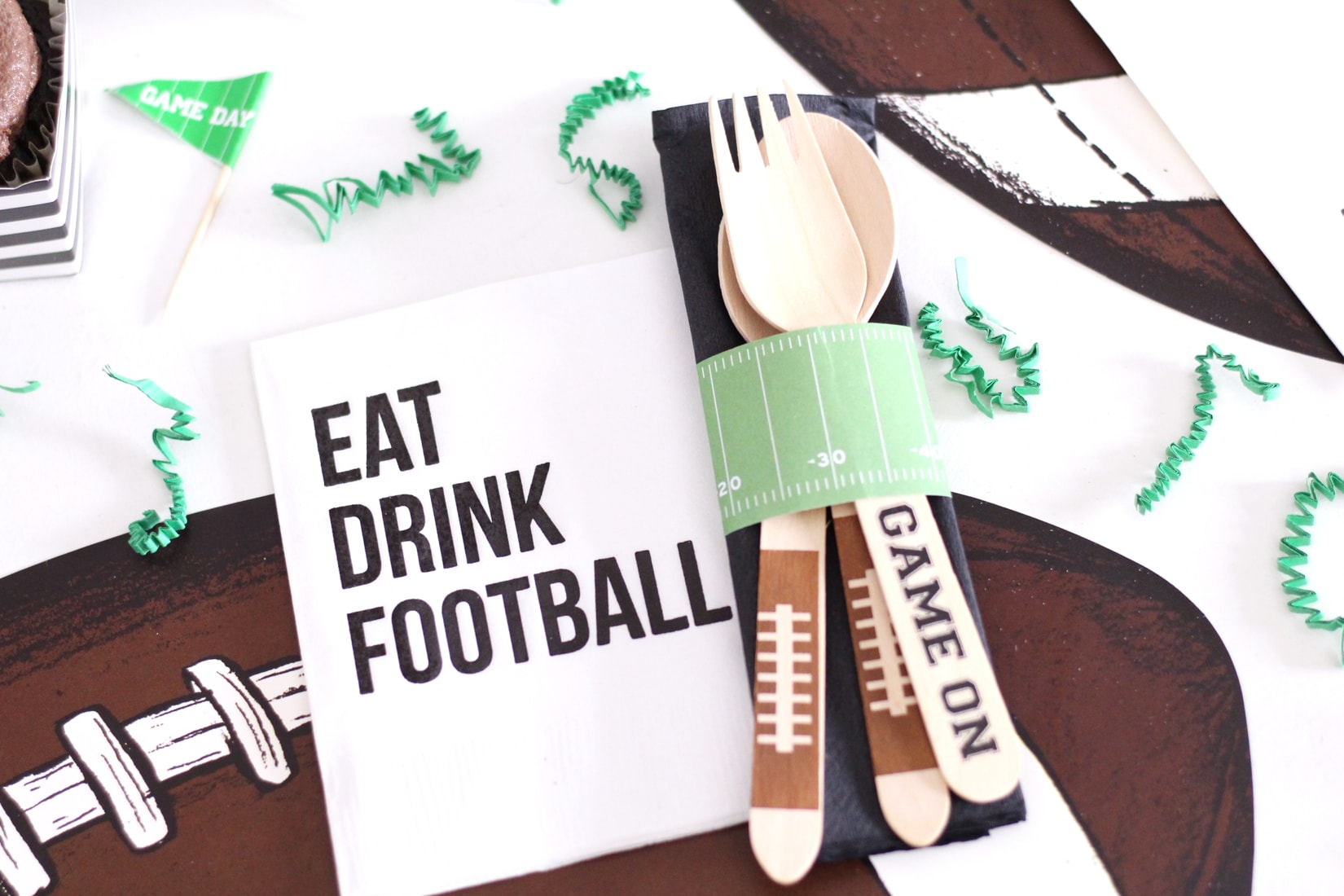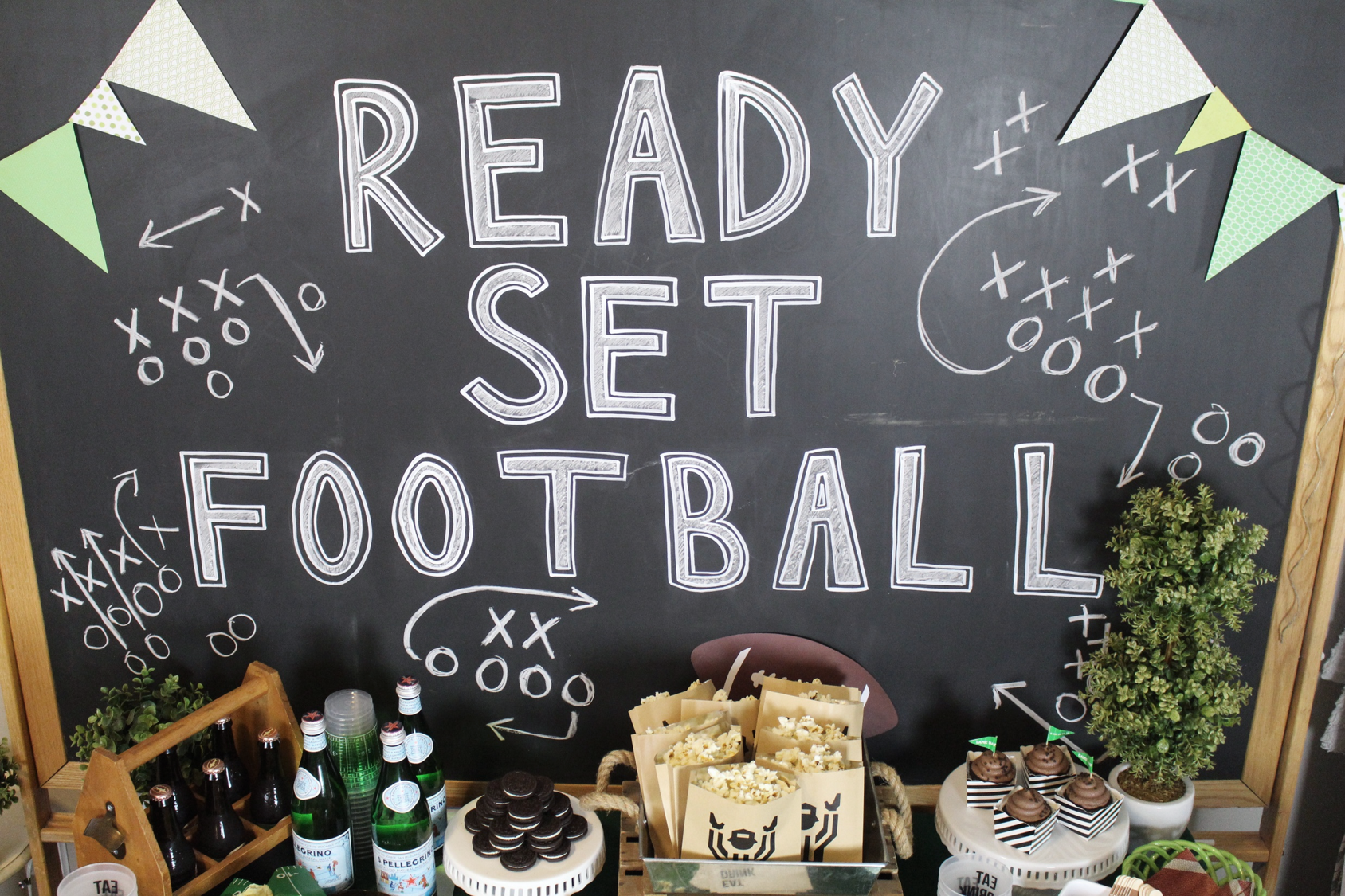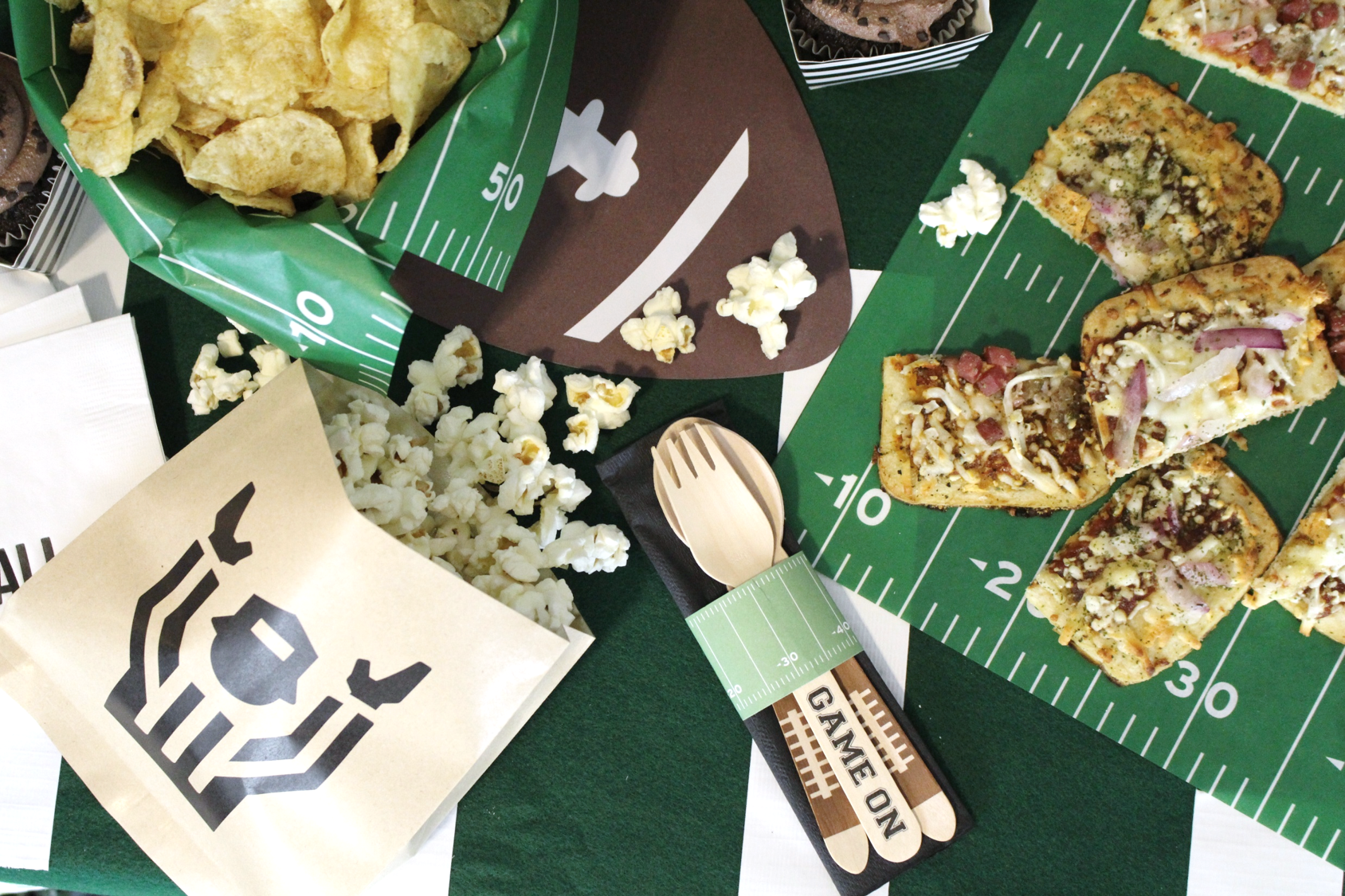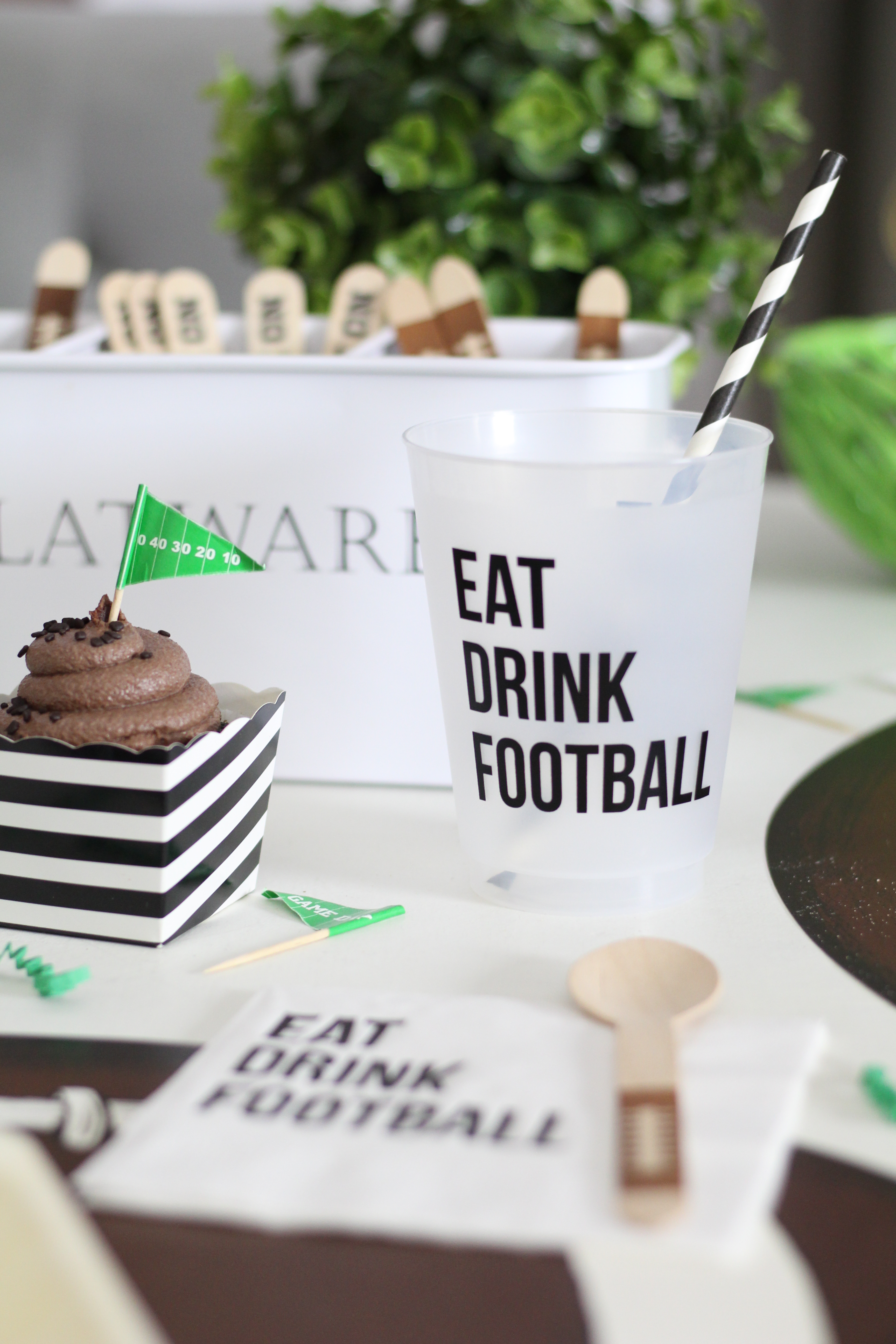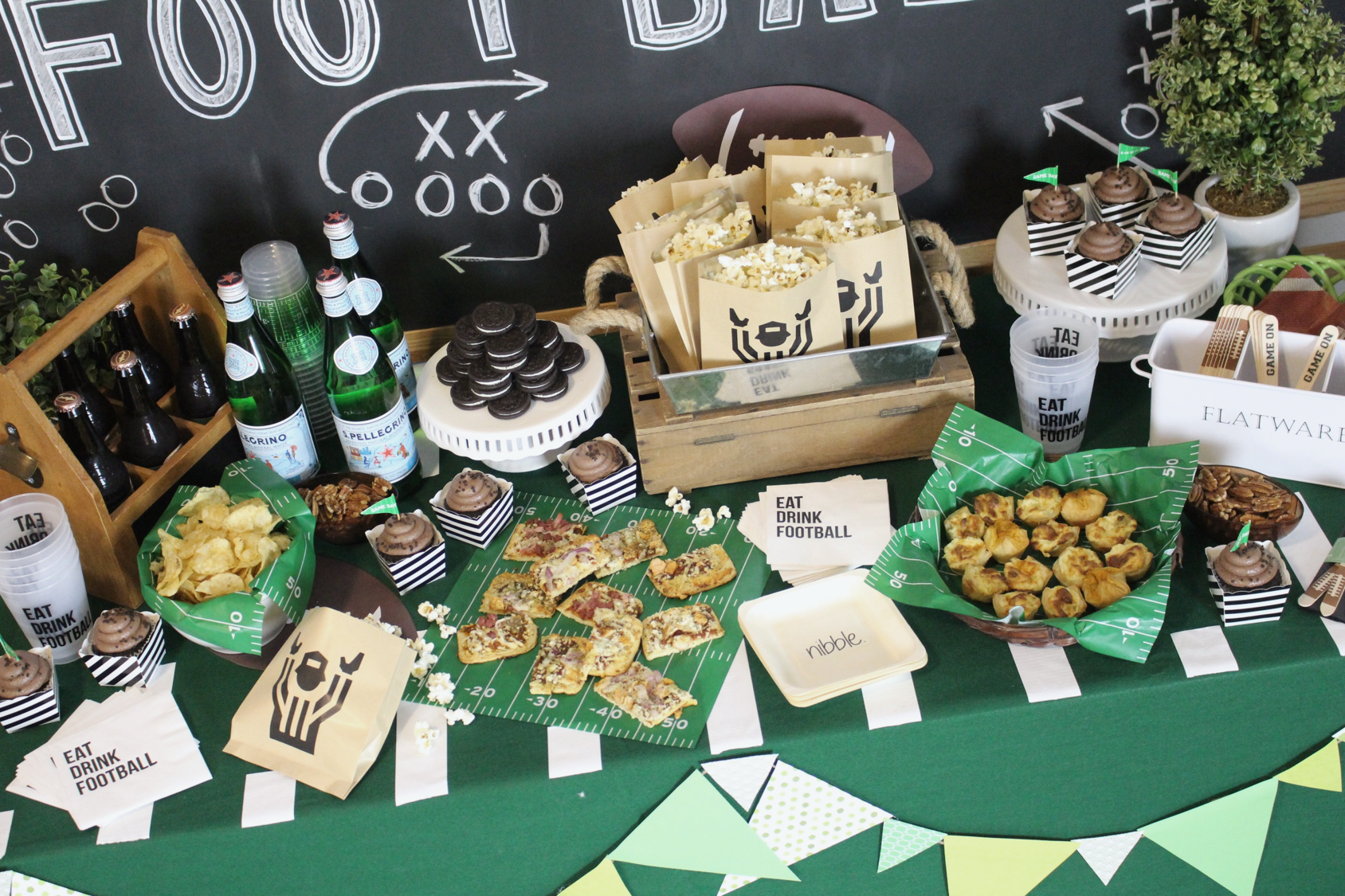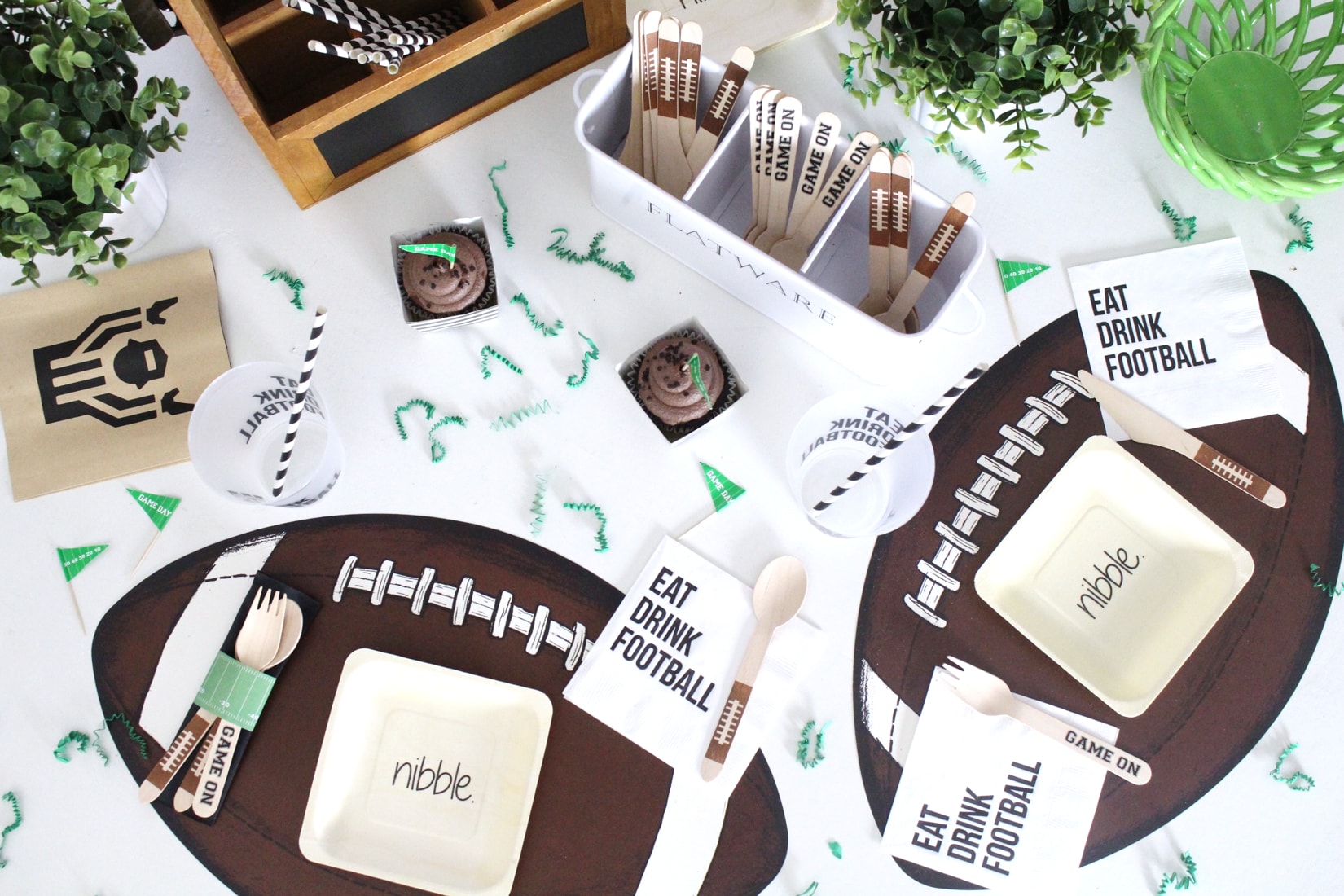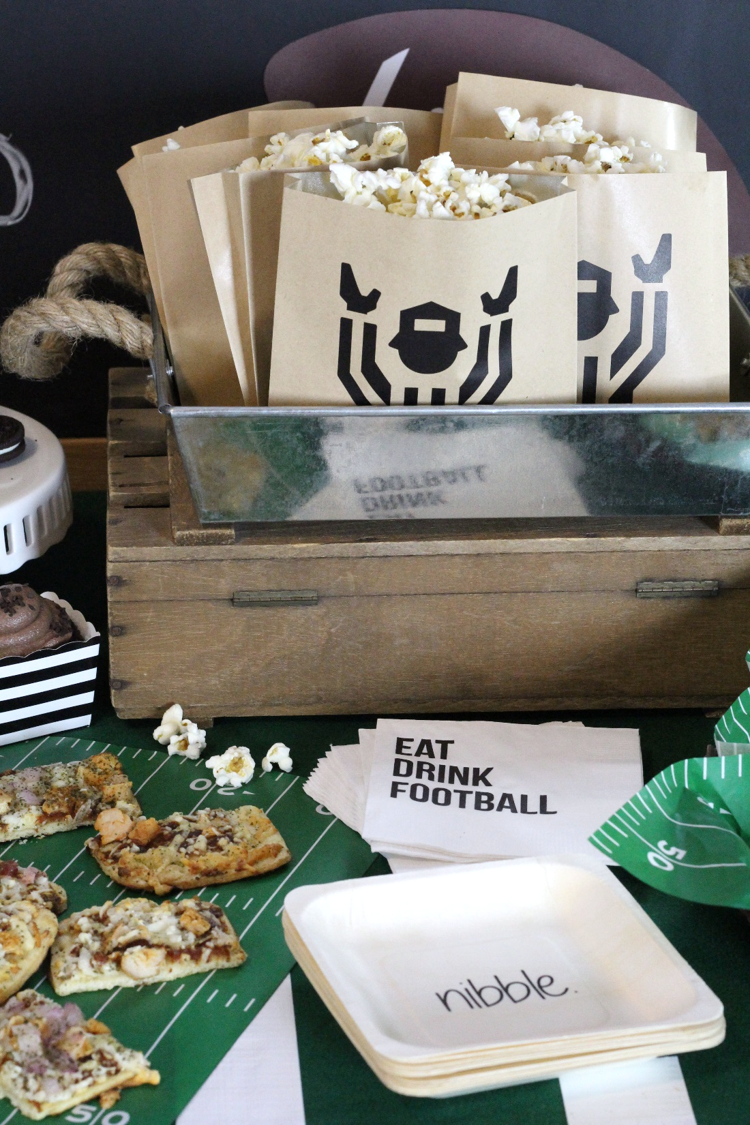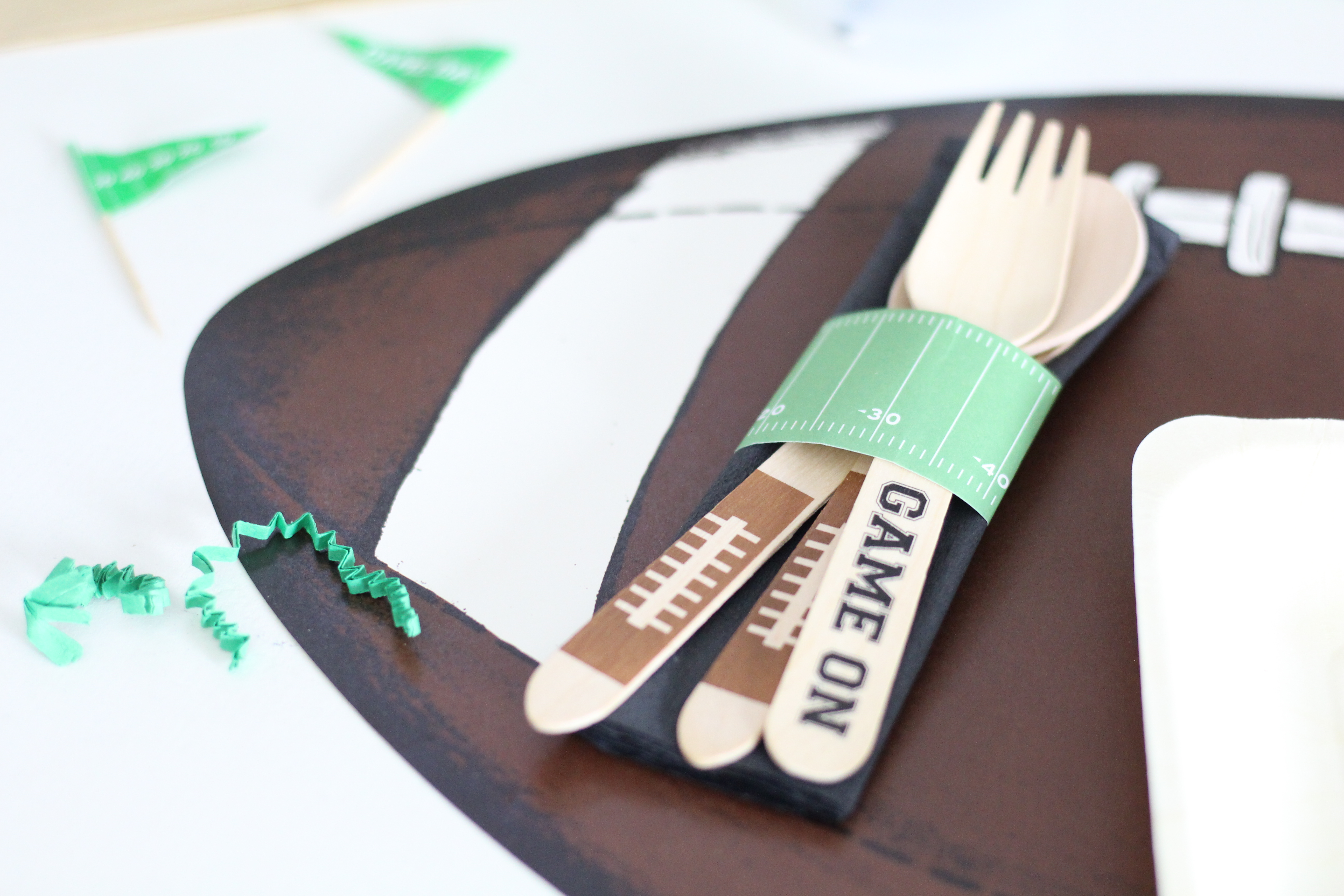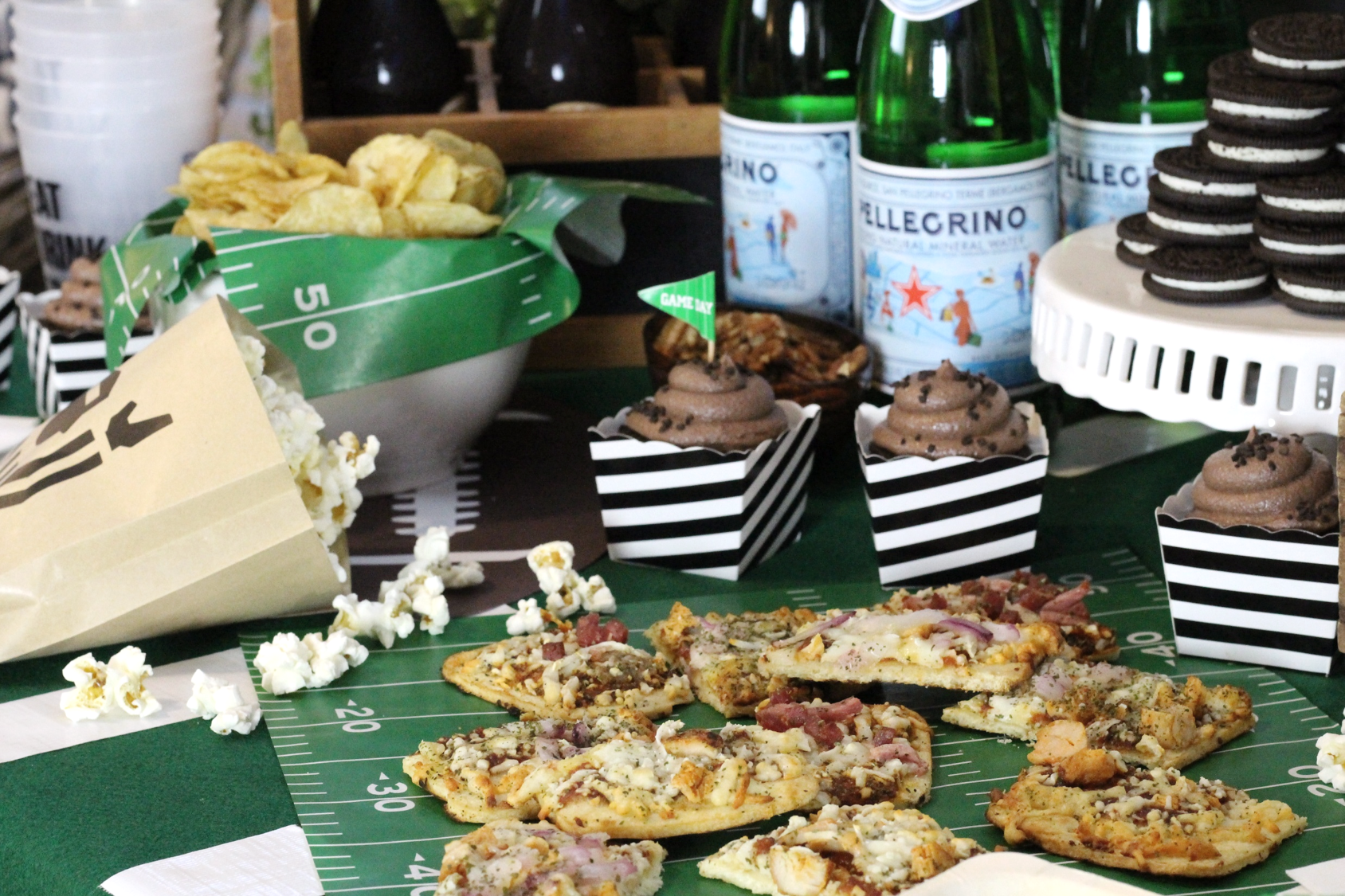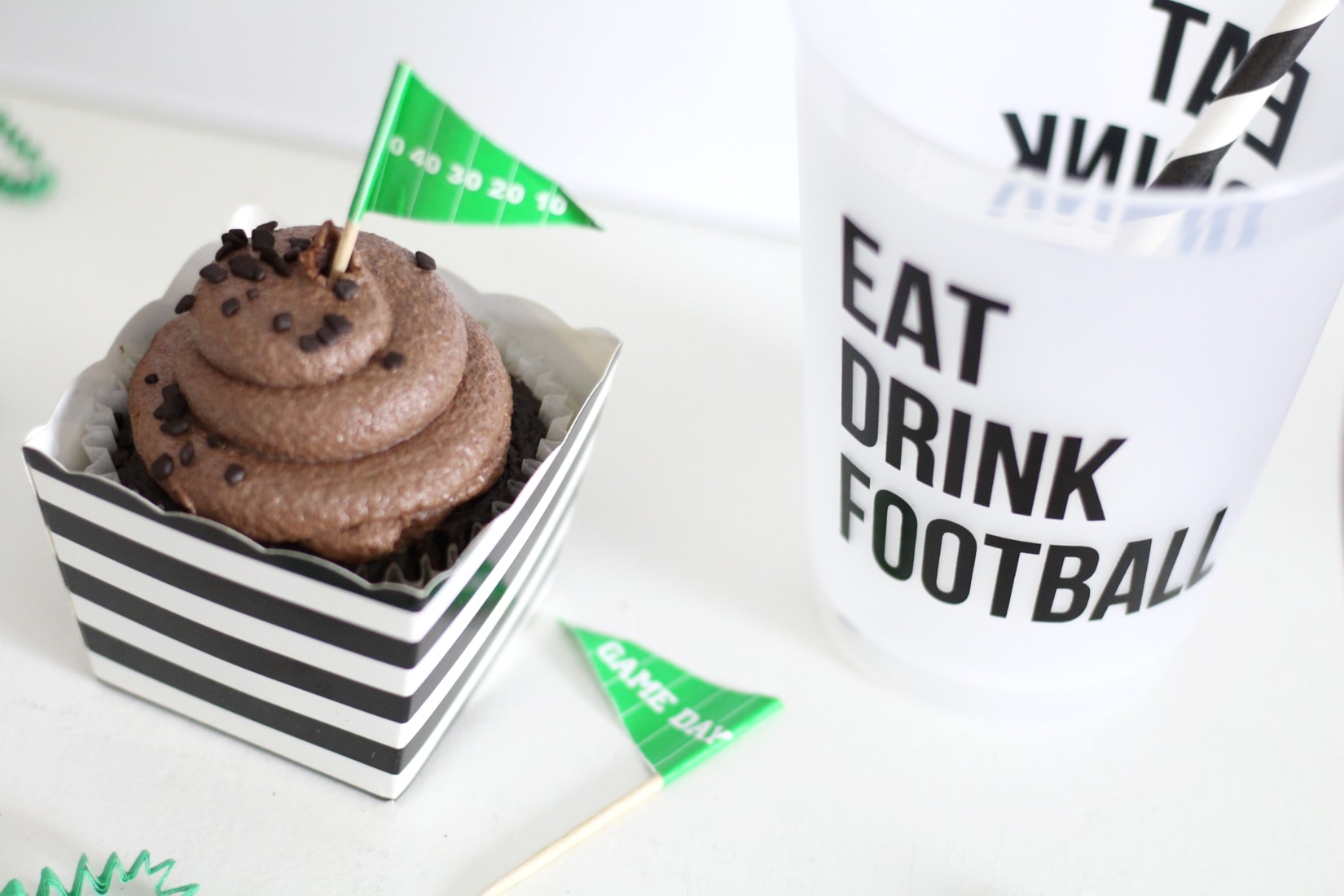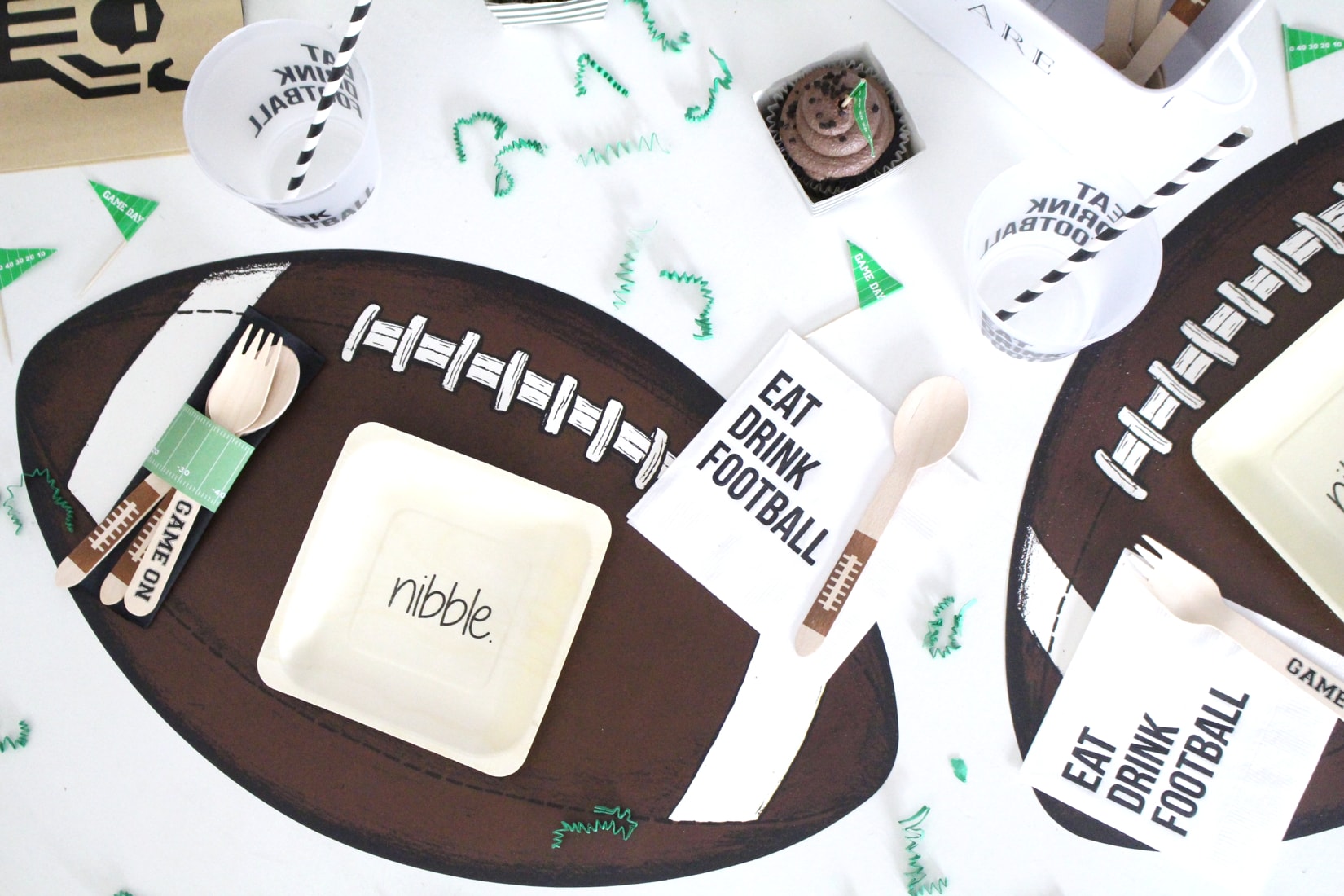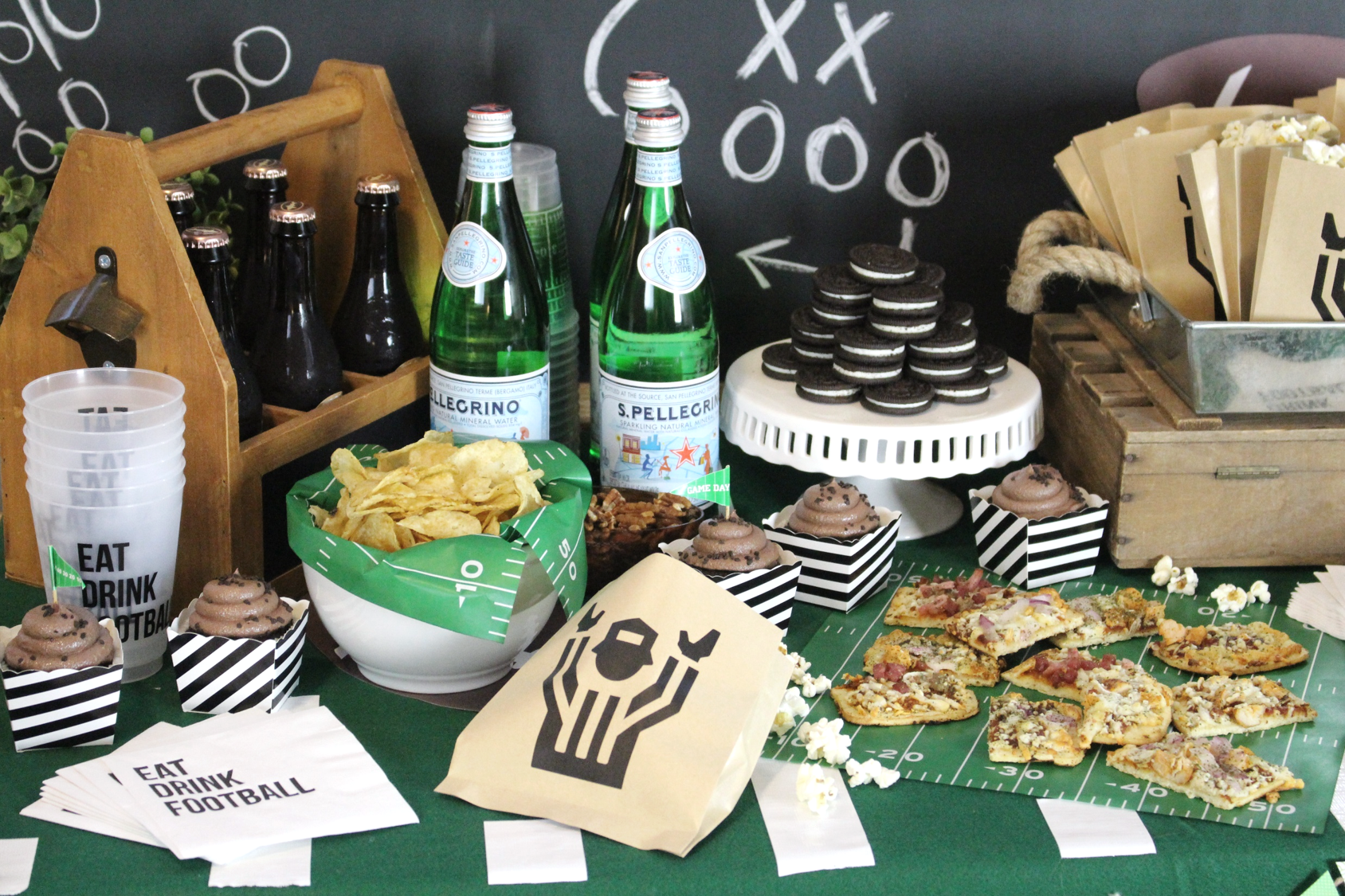 So that's my easy football game day decor set up. I've realized the less you fuss over things the better they look.  Huge thanks to my sister who happened to be visiting during this little festivity and who ended up being a huge help in pulling everything together in such a short amount of time!
The next time you're planning a football party or a fun tailgate, make sure you check out Swoozies for your game day essentials.  They are seriously one of my favorite "occasion" stores where you can literally shop for gifts and party decor all in one place.  Until next time…. What happens at the tailgate, stays at the tailgate 😉