Atlanta Blogger Network – November Meet-Up:
I'm excited to share some fun networking news… I've joined my first blogger network, Atlanta Blogger Network, and attended my first official blogger event!  I'm big into networking for professional reasons, but it wasn't until this last month that I felt I was ready to really put Peachfully Chic out there beyond my friends & family, and get connected to other bloggers in Atlanta.
I found a few of the bigger blog networks to join for my region (Southern Blog Society and Southern Girl Blogging Community), but really hoped to could find something a little closer to home that might actually provide an opportunity to meet up in person on a more regular basis… and you guessed it – I did!   So without further ado, I wanted to share some of the fun photos that we took at the Atlanta blogger event held at GlowDry this past weekend!
PS: Everything about the decor inside GlowDry, the Beauty & Blowout Bar which hosted our meetup, was perfect and completely my style… I can't ever seem to get enough of Navy!!!!
The sweet little swag bags attendees were gifted with!
Beauty Bar @ GlowDry in Atlanta!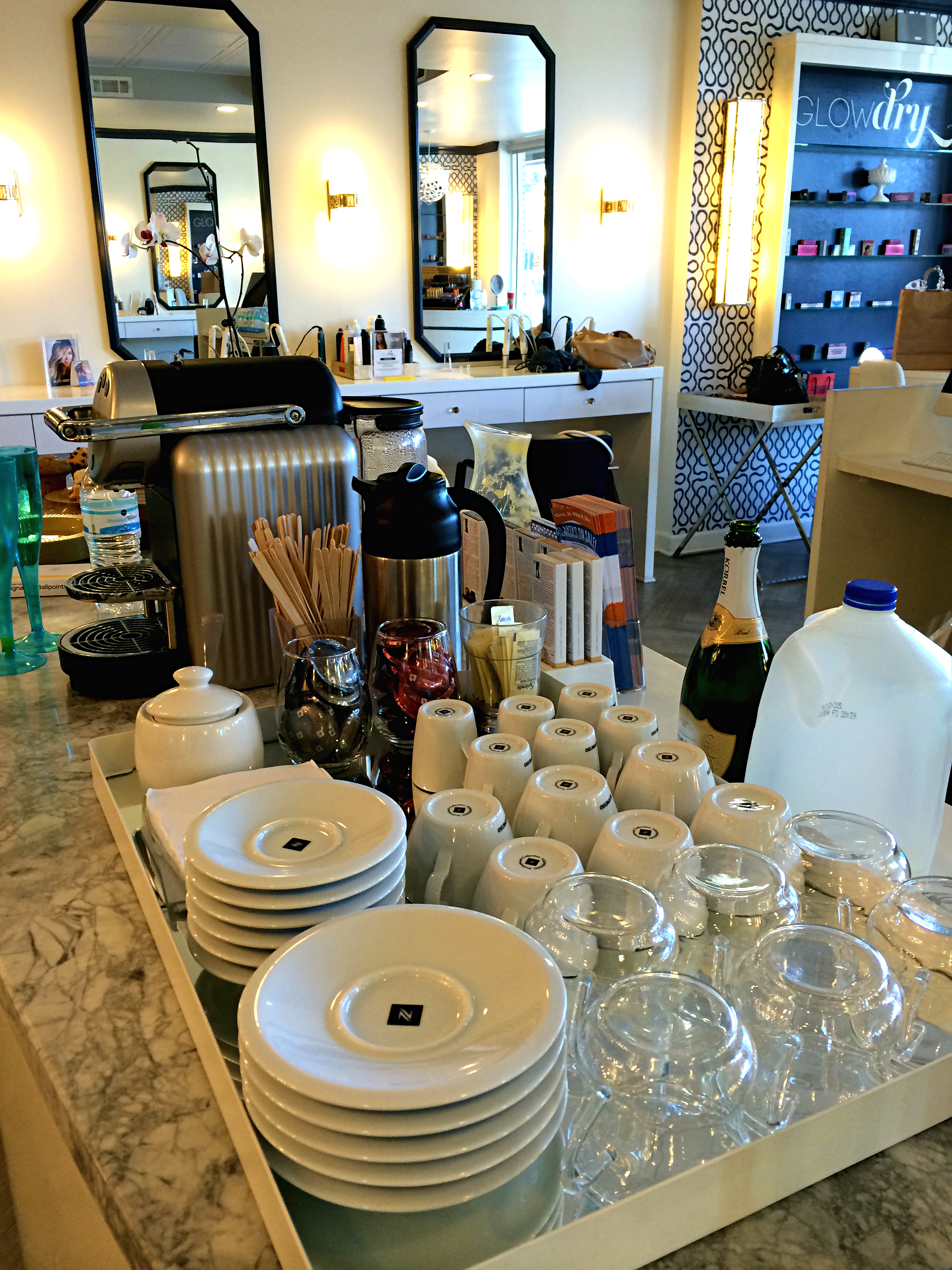 Delish snacks & bubbly…
Just a little fun in the make shift Atlanta Blogger Network photobooth – so much fun!!!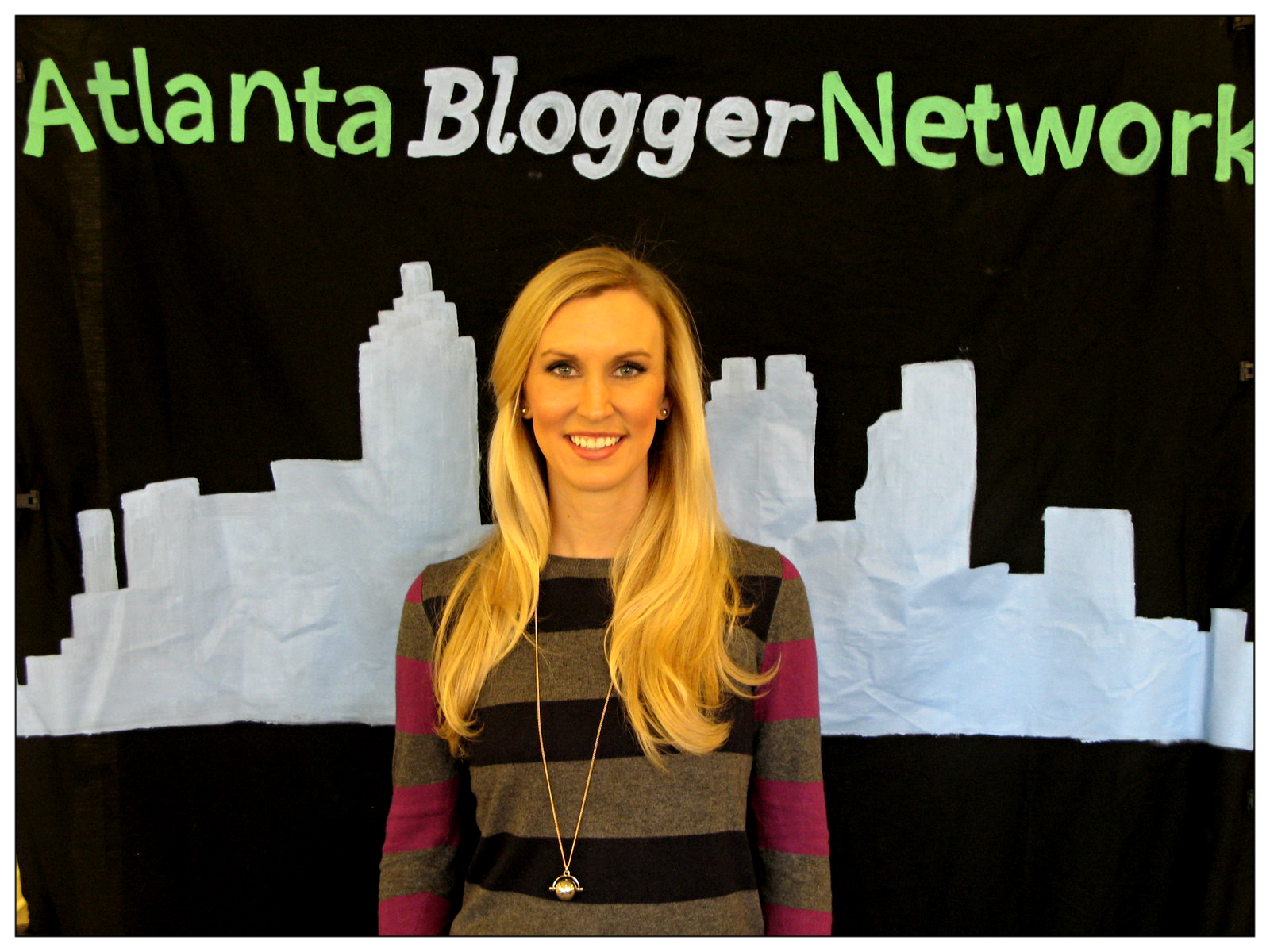 Grabbed a quick headshot and decided to get a little goofy…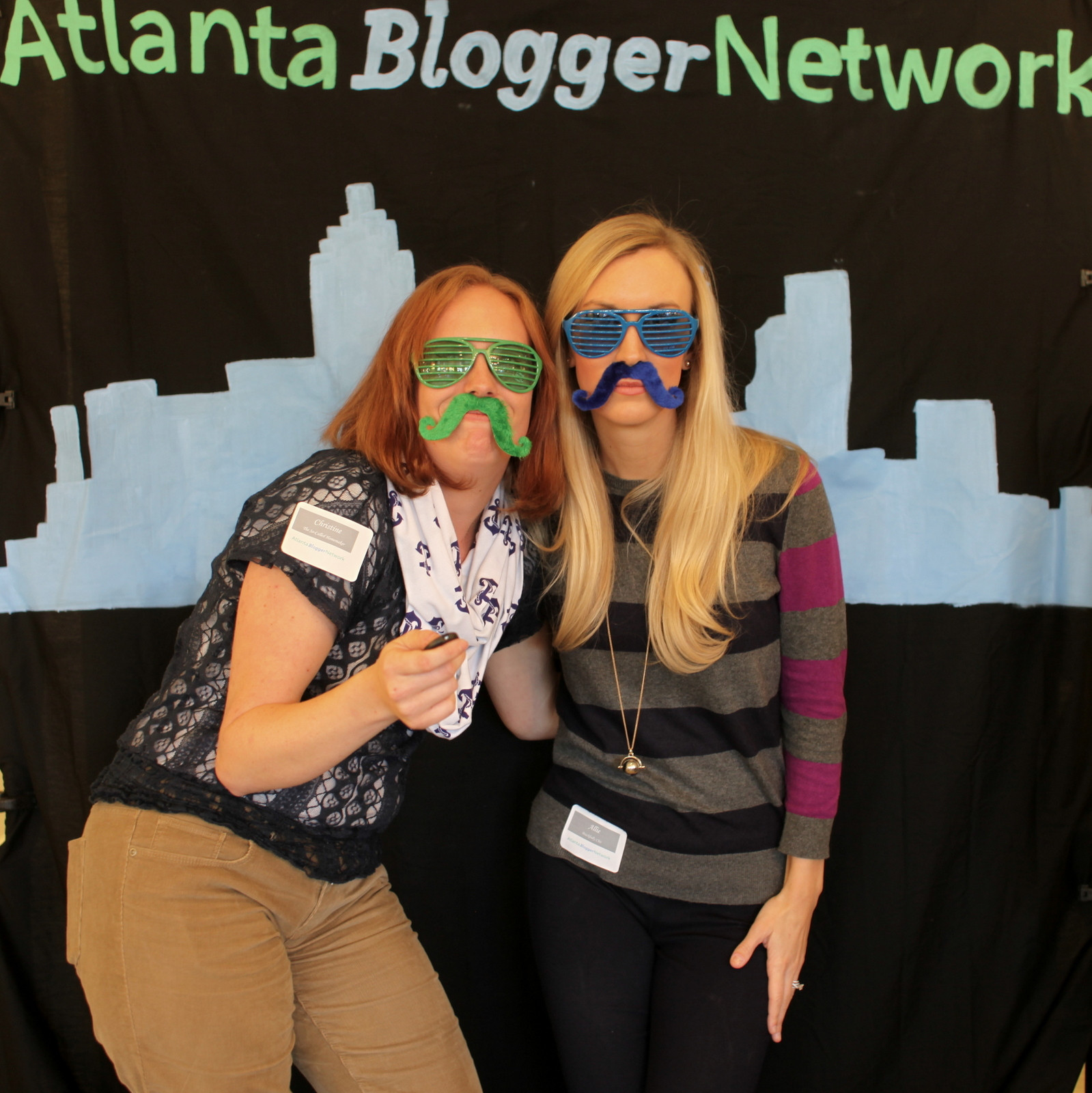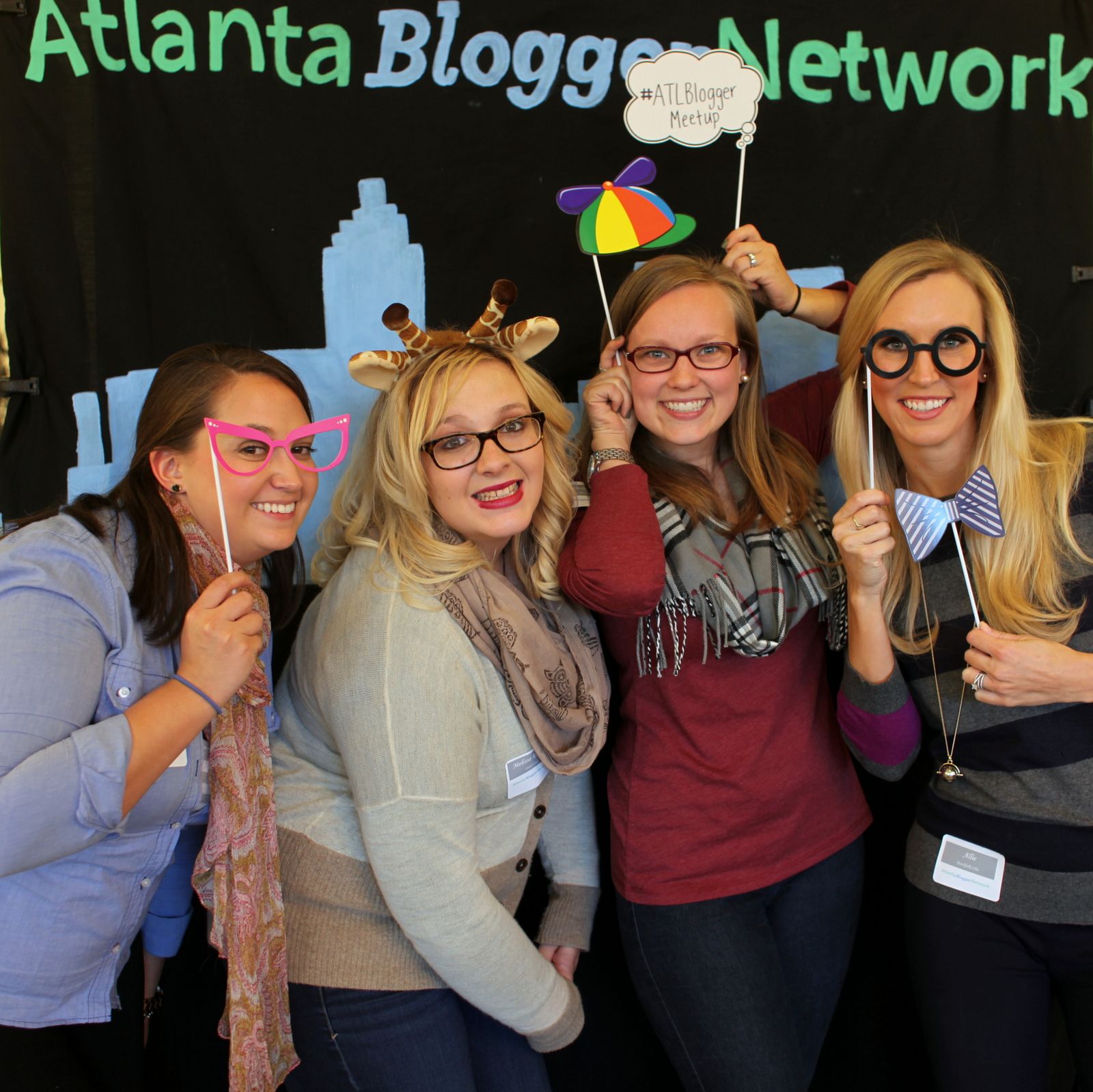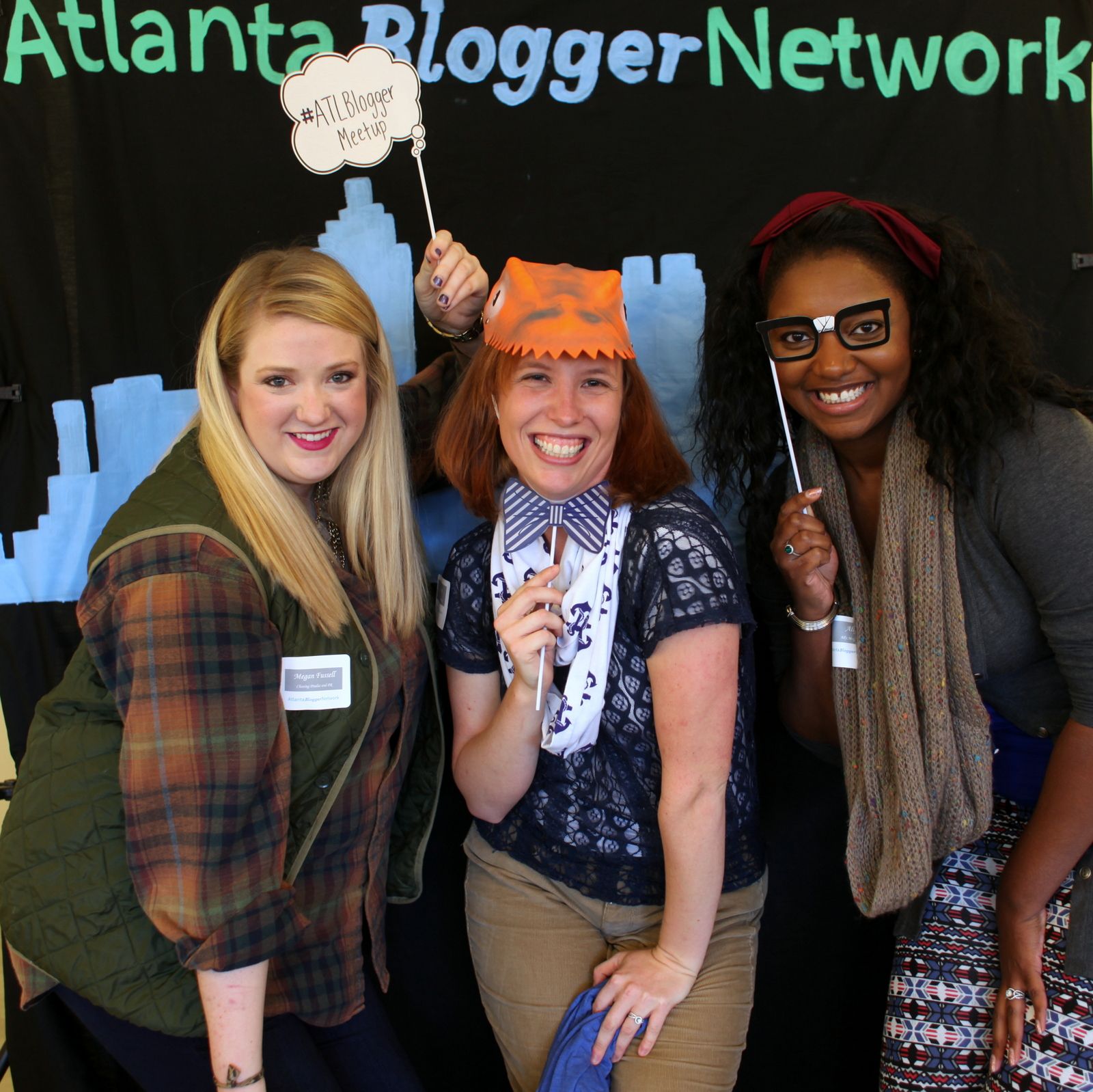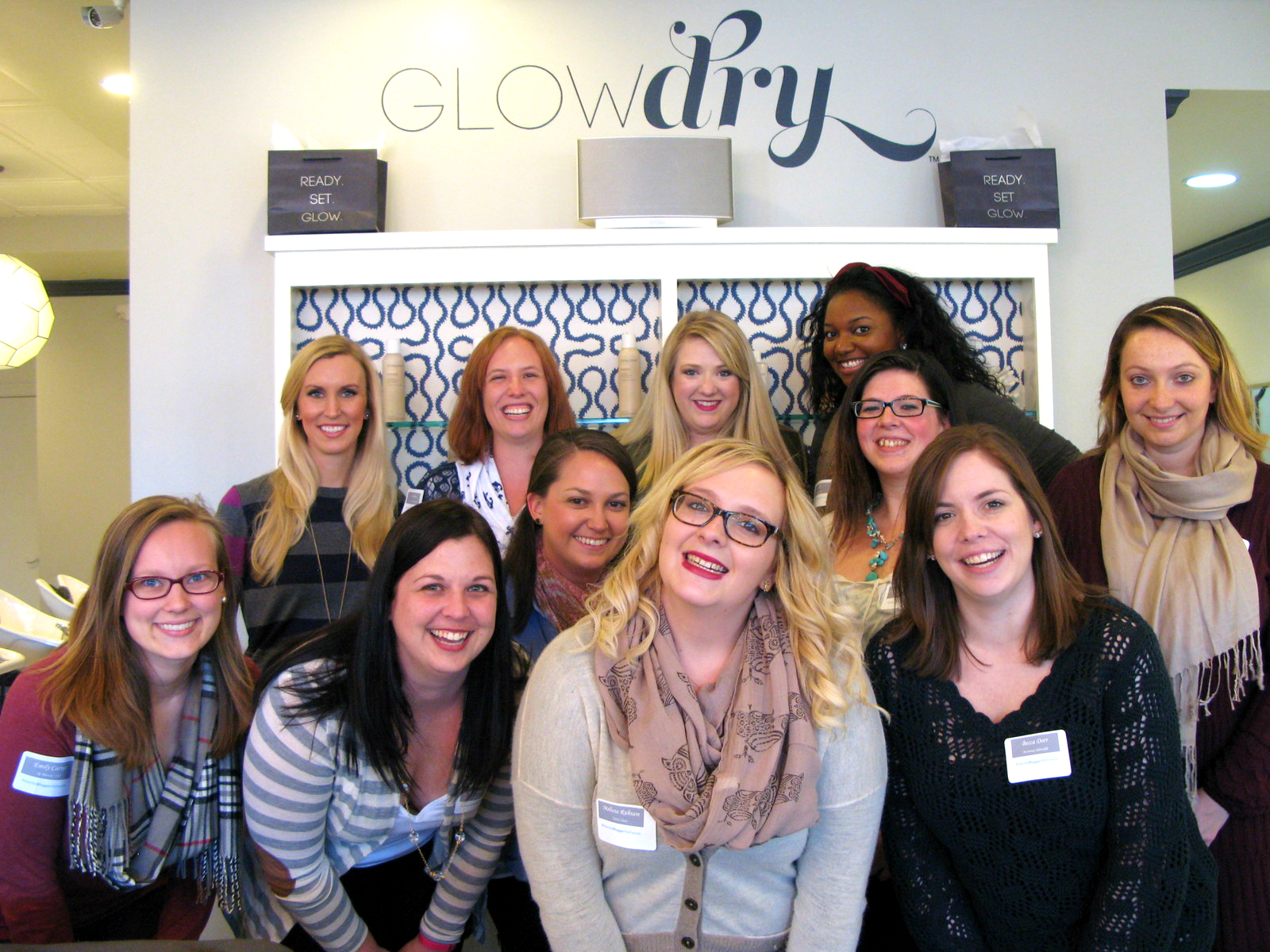 Had to do a group shot with all these lovely ladies!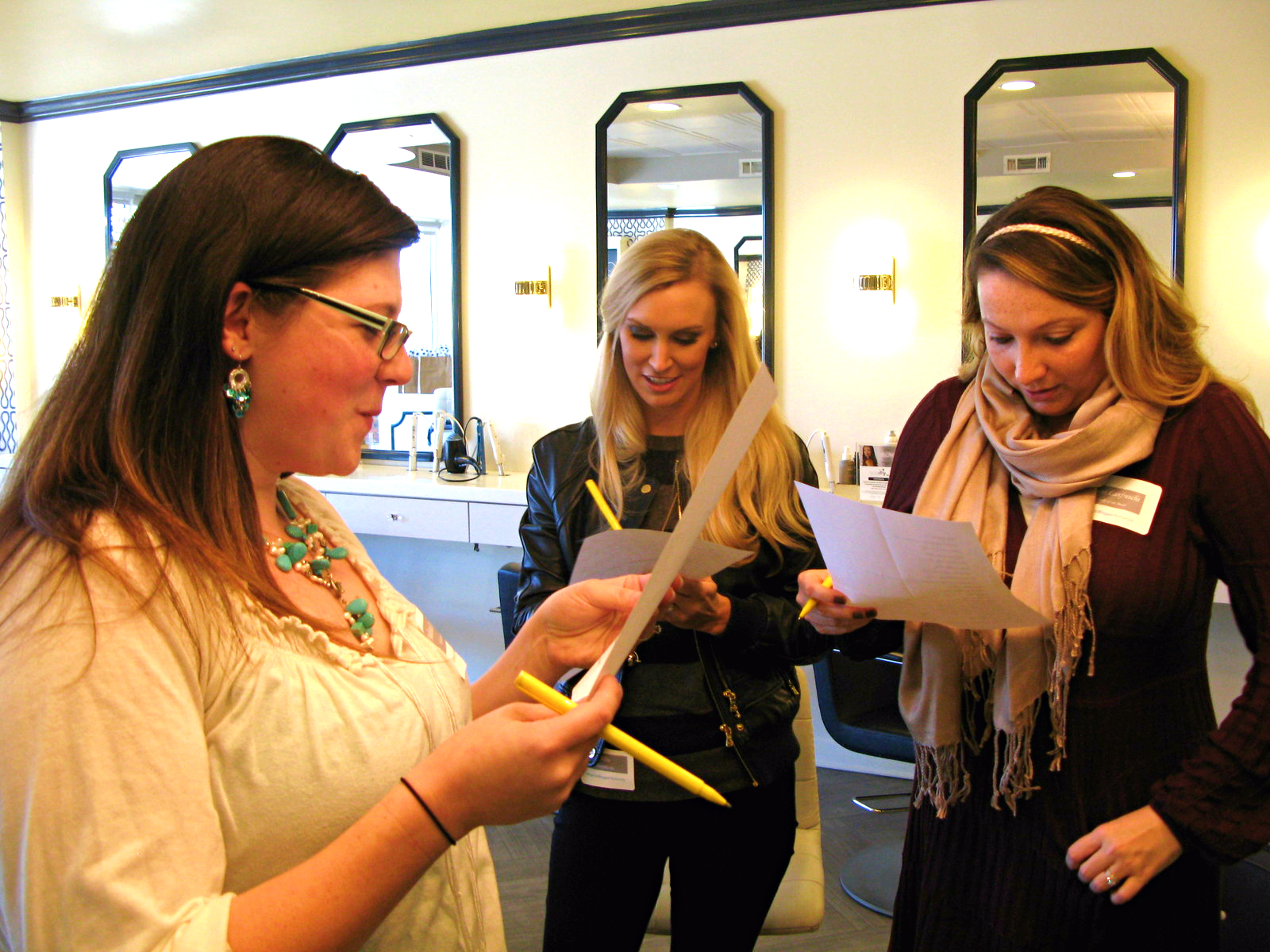 We also had fun playing a handbag scavenger hunt to get to know each other a little more.  I was the one with a random granola bar and my passport in my purse… What can I say, I'm always ready for an adventure with a quick trip and snacks to sustain our energy!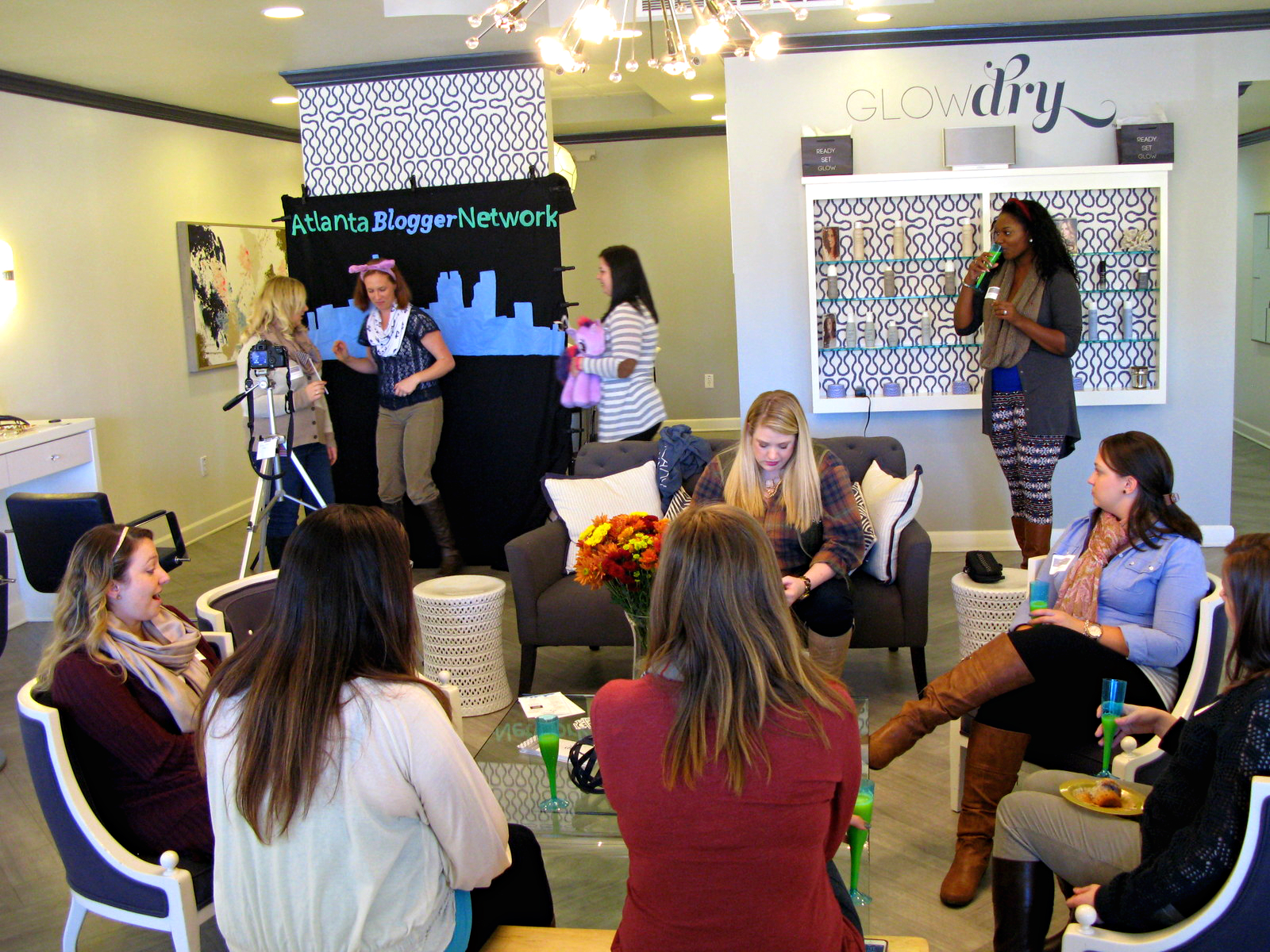 Such a fun time and a great group.  Connect with me if you're a blogger in Atlanta and plan to come out to the next event… it's definitely worth the time to network and get to know others a the next Atlanta blogger event!