My Body Is Here, But My Mind Has Already Teed Off:
If I didn't mention it before, I'm from Augusta, GA… and there are two things Augusta's really known for:
The Masters.
Being the hometown of James Brown.
So from an early age, I knew golf was special.  Most of the men in my family played golf, but it was really my grandmother ("Mamaw Peggy") who got me interested in the sport when she gave me my first set of golf clubs in high school.  She encouraged me to join the high school golf team, so during my senior year, I was one of three girls on a team of otherwise all guys.  I learned to really love the game that year, and while I don't keep up with playing quite often as I would like to, I try to take advantage of playing whenever I can.
I even worked at the Masters for two years while I was a high school student, and it was just as awesome as you might think 🙂  Whenever I can get tickets, I try to go as a patron… check out some of the photos I took last time I went a couple years ago in the spring: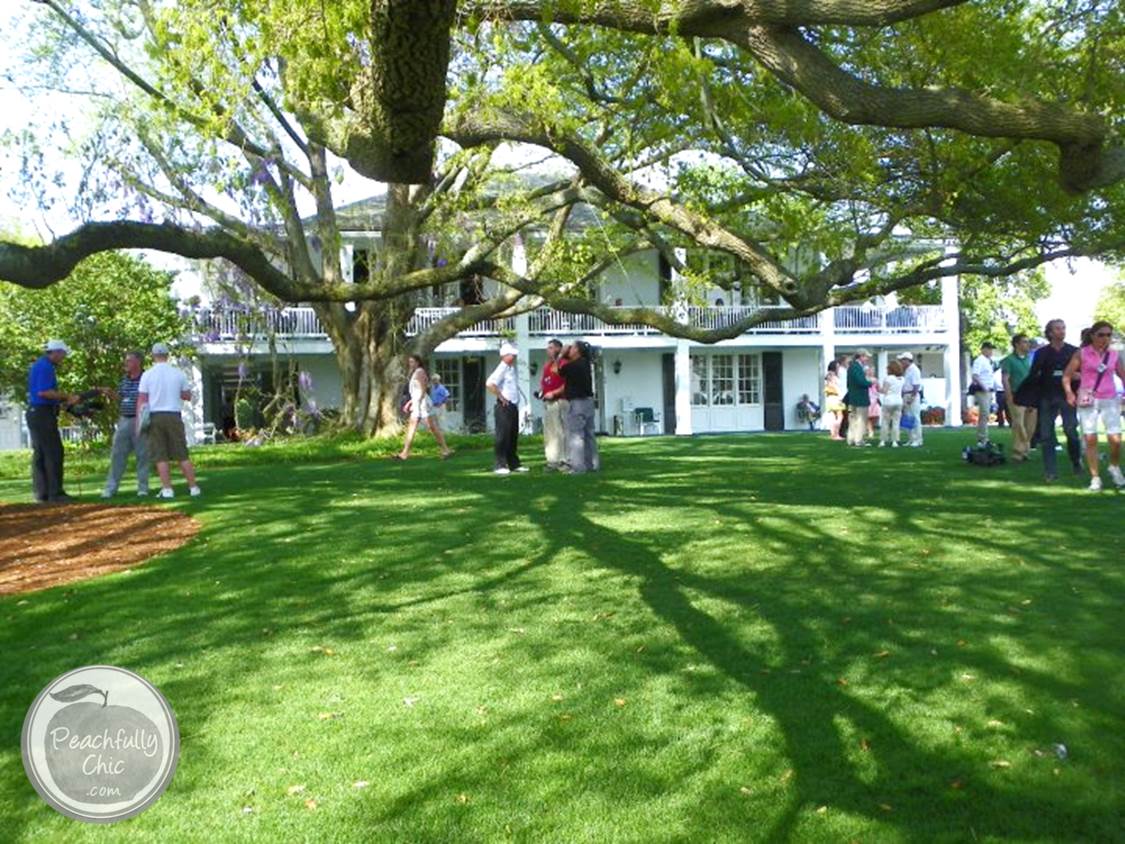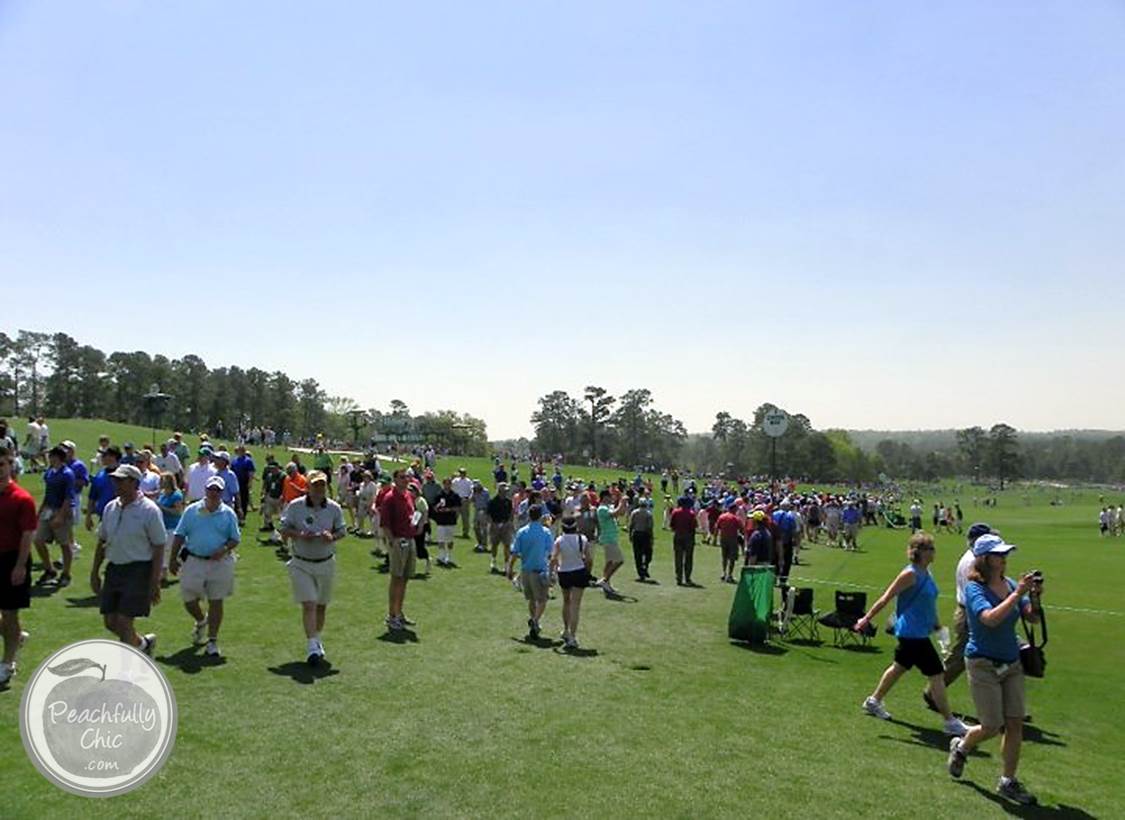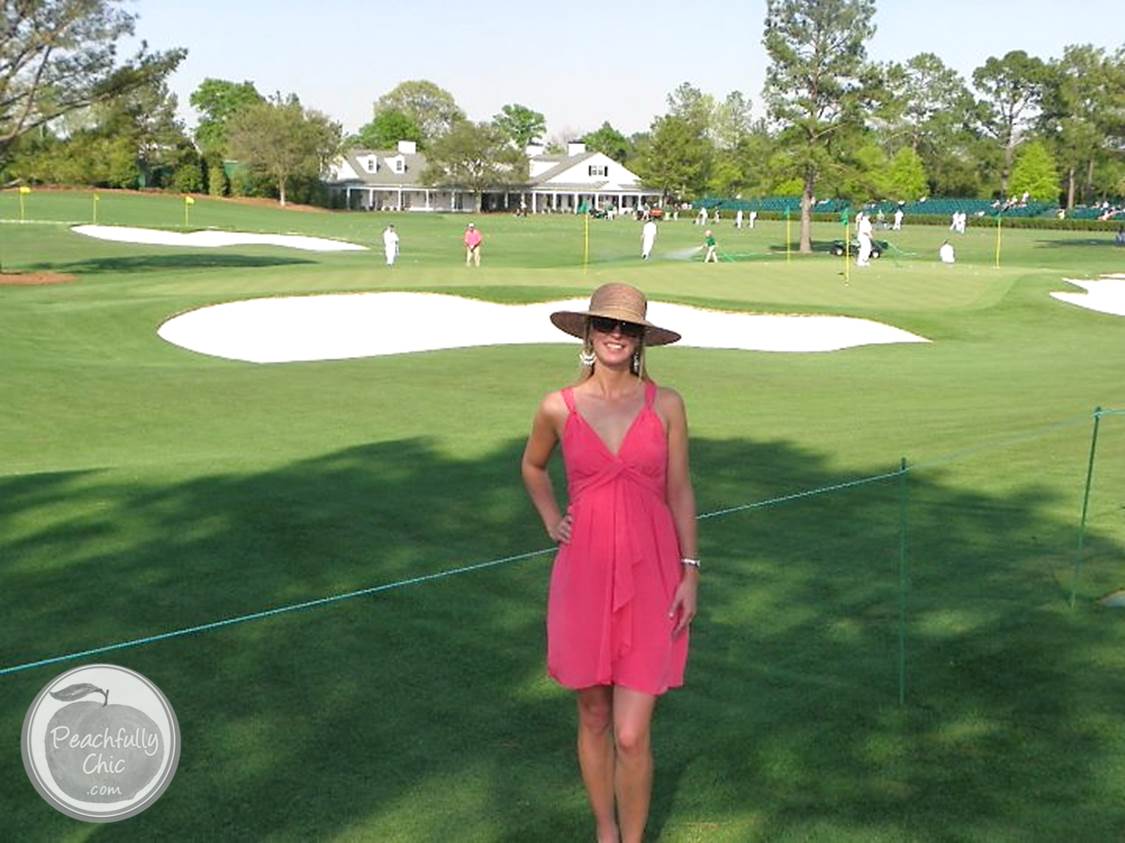 This was a fun little spring dress from the Banana Republic that I picked up a while back and it was definitely the perfect material to keep me light and breezy at the Masters.  Unfortunately, I don't think this is going to cut it during my golf outing next week as November chills roll in!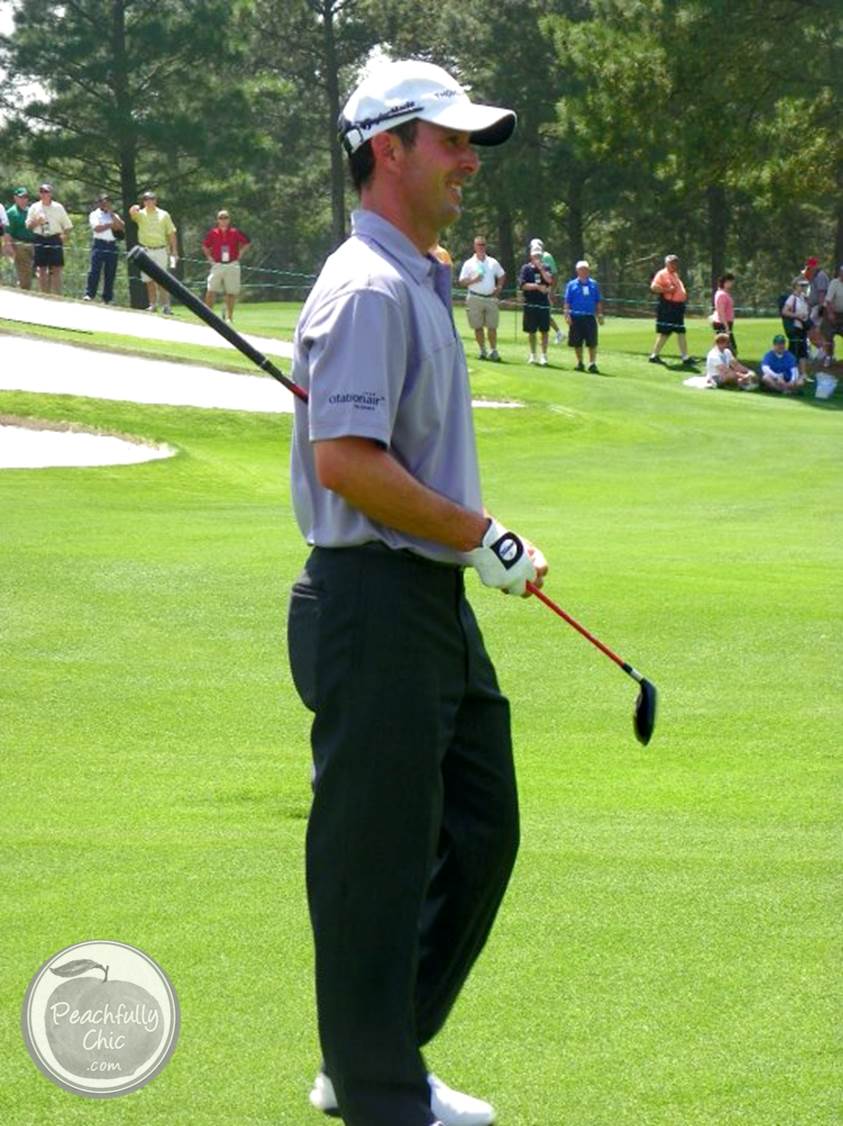 Yep, that's the 2003 Masters Champion Mike Weir (the Canadian).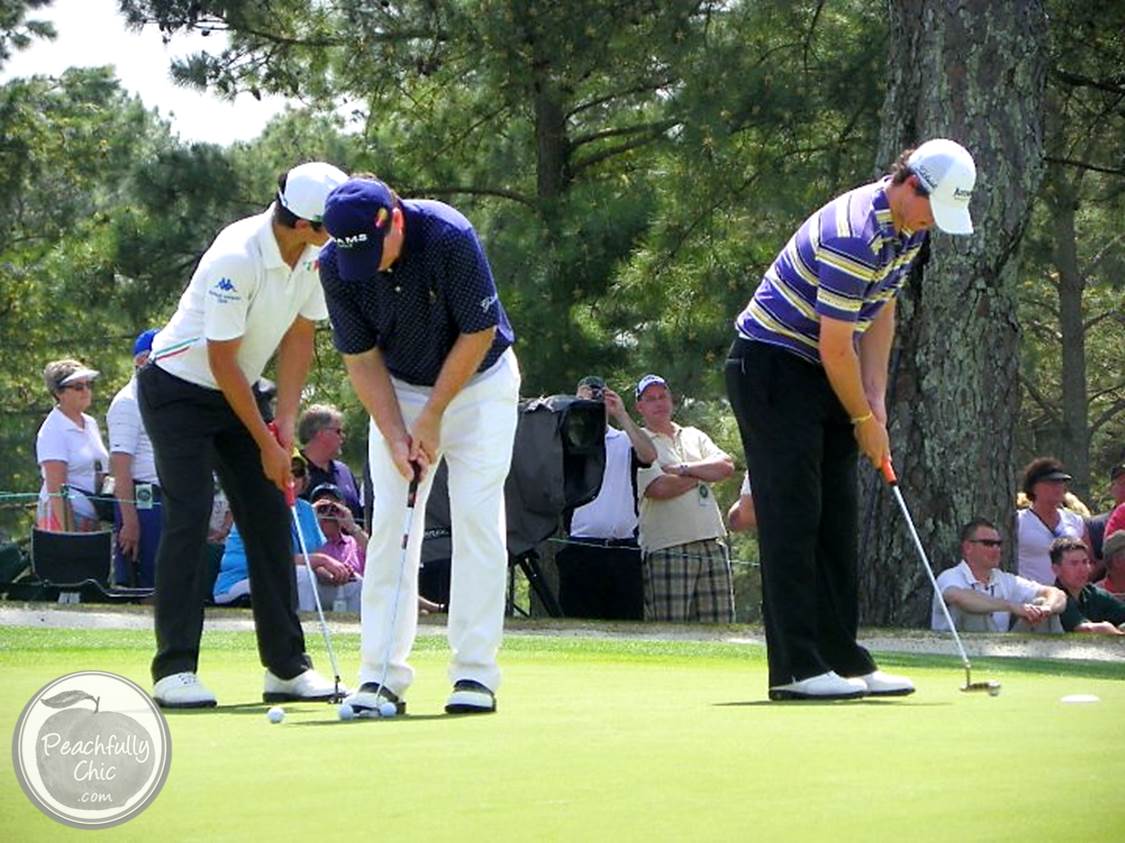 So when the annual sales retreat for my day-time bill paying job 😉 came around this year at Chateau Elan, and I had the choice between a 50 minute massage OR a round of golf – I picked the logical thing to do… a round of golf!
Well now I'm a week out from our "Best Ball" team style competition next Sunday, and I'm nervous about the normal things you would expect:
I haven't played a round at all this year (rusty much?)
Will it be freezing!???!? (I don't function well in cold weather)
What will I wear?!?
Well, there's not much I can do between now and Sunday except maybe squeeze in a bucket of balls at the driving range during lunch tomorrow.  But I'm going to have to give some serious thought about this weather. Can someone remind me why did I sign up to subject myself to the November elements as the cold weather rolls in this week and we approach freezing at night?  And that leads me to, "What will I wear???"
I've got my Adams clubs ready in the cutest little golf bag you'll ever find… this was a Keri Golf stand bag that I found on budgetgolf.com a couple years ago in the clearance section and I honestly wish I had snatched up a few extras as gifts, because it's very hard to find these great quality Keri Golf bags anywhere online these days.
With only a few days until our work retreat, I've really got to figure out how to dress for the golf course in November!!!
I'll have to raid my closet tonight and see what I'm working with… there may be a shopping trip in my near future!!!
You know what they say:
"Golf is deceptively simple and endlessly complicated."

-Arnold Palmer
…and that goes for the wardrobe as well!  If you are interested in learning more about Augusta, pop over to my Augusta Travel Guide page for more details and a video of my recent trip. Until next time…