"Lipstick League" Week 1 Recap:
As we prepare for week 2 games to start later today,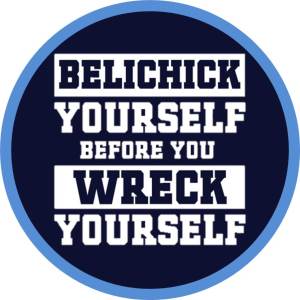 I had to share an update of how my team "Belichick Yo'Self" stands after week 1.
Although the initial reports from Yahoo! Fantasy Football ranked my team second to last in the initial overall season grades (I got a measly C+ whomp whomp), I came out surprisingly on top after week 1.  My C+ report said that my team had the oldest overall average for the players ages (closest to senior citizen status doesn't seem like that's going to make for a strong season) and that I had one of the toughest season matchups in the league. (Are you diggin this team logo I made as much as I am??? Of course it had to have blue in it!)
BUT as you can see from the screenshots below, between Matt Stafford, Marshawn Lynch, and some other strong performers… team Belichick Yo'Self is in the lead – WooHoo!!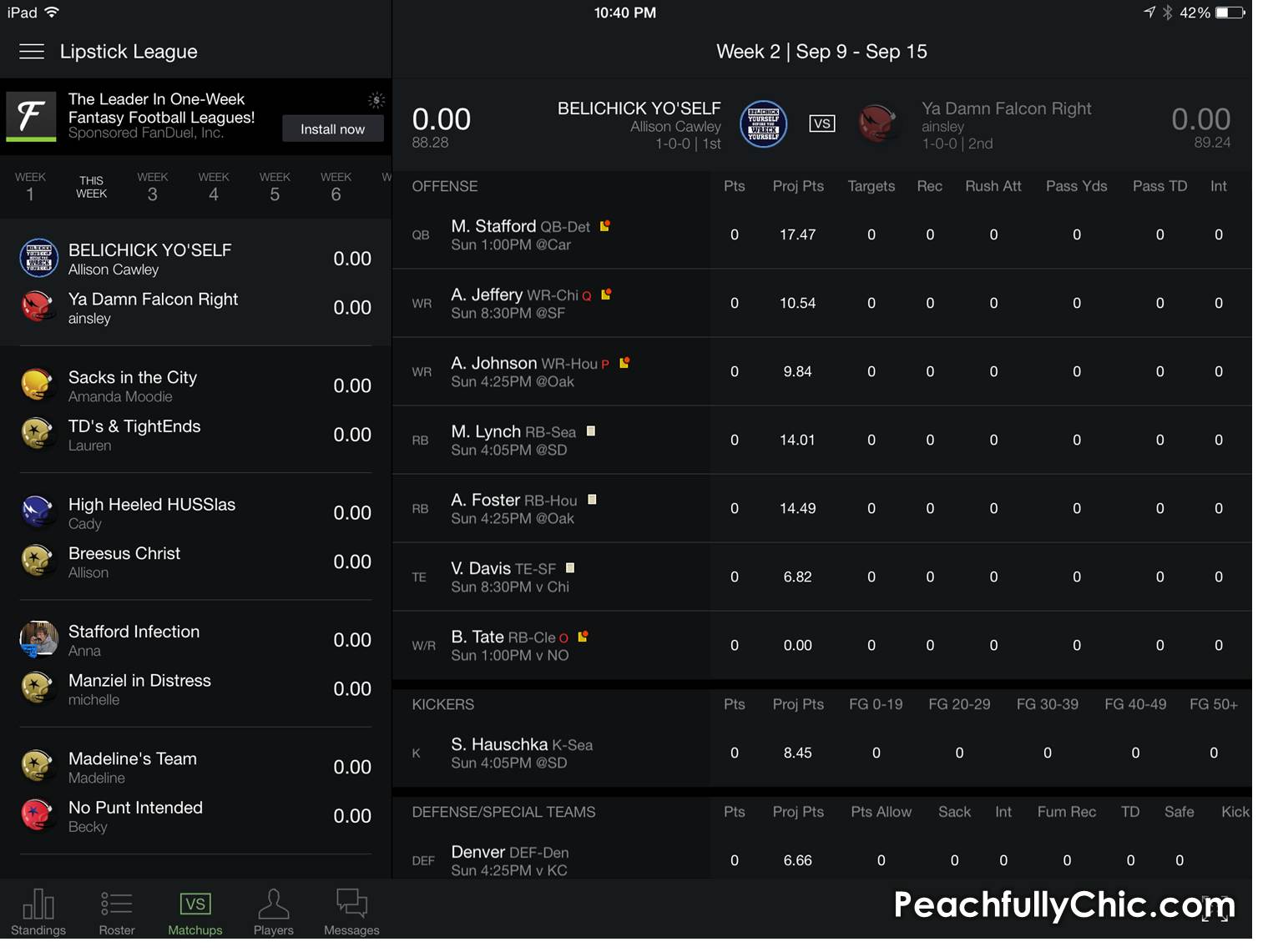 Week 1 was a tough matchup for team Belichick Yo'Self.  Madeline's team definitely had me sweating bullets all the way 'til the last game with Arizona's defense wrapping up her points.  Thankfully all ended well! 🙂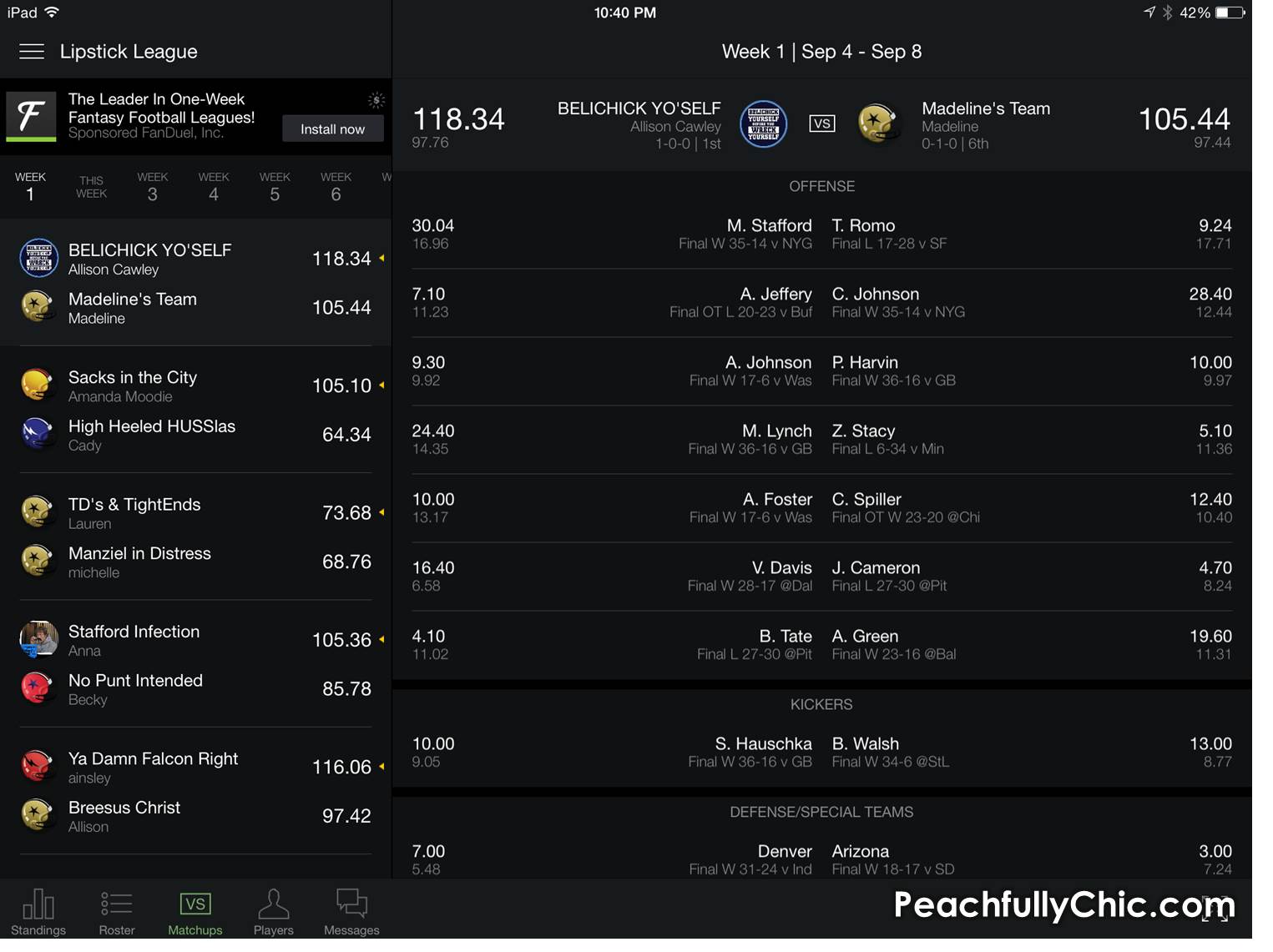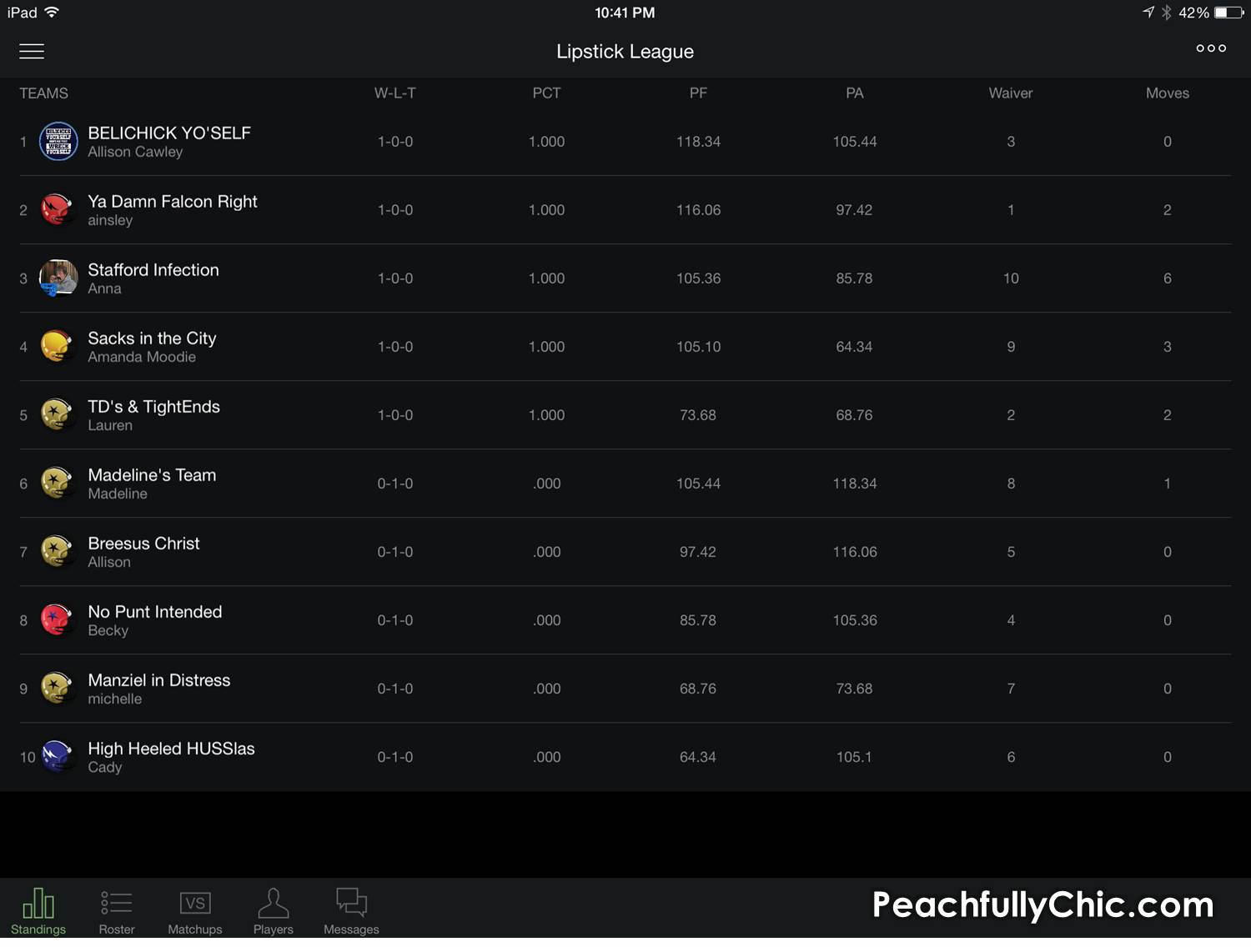 So as we head into week 2, my competitive nature hopes that I'll come out on top again; but after watching the first week, I've realized even more that I'm really at the mercy of these players.  My main thought coming through though, "Thank goodness I didn't draft Ray Rice." Eeekkk!  Now I've just got to go figure out my lineup for this week.  I'm already dealing with a couple of ankle and calf injuries… this should be fun, haha!
Good luck to all those other sports fans out there, and please feel free to chime in with any additional tips overall or specific player recommendations! 😉
I'm sure I can use all the help there is in this girls fantasy football league!