Total Body Beat-Based Workout in 45 Minute:
We're in week three of the 10-week "Spring Into Change" challenge.. let me just tell ya, I didn't know my butt and arm muscles could burn as much for as long as one of the 45 minute beat-based workouts at Cyc Fitness!
Cyc Fitness opened in Atlanta at The Forum Athletic Club below Lenox Mall (not going to lie – it was a bit confusing to find it the first time) and invited me to participate in their "Spring Into Change" challenge.  I love trying new styles of workouts that go beyond getting fit but also make it fun, interactive, and entertaining…. so I jumped at the chance to take part in the challenge!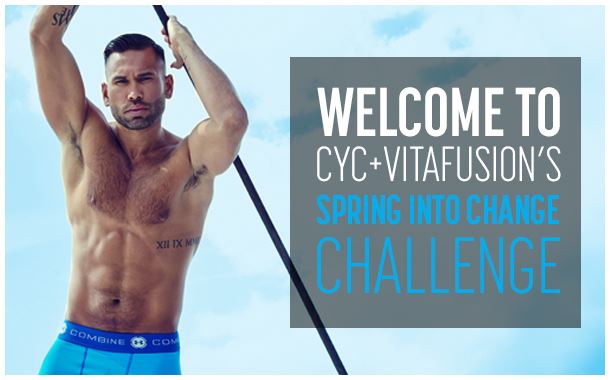 Basically I'm one of 50 participants at the Cyc Fitness Atlanta location given 10 weeks to get as many unlimited classes or "rides" under my belt as possible.
Why 10 Weeks of Unlimited Rides?
It takes an average of 66 days to develop a habit, according to research published in the European Journal of Social Psychology, so the challenge will run just over that with 70 days.  Now, I've heard variations on that fact… like it only takes 40-something days... but I don't have any research to back that up, so I'll just take their word for it 😉
There are two big white boards on the wall at Cyc Fitness that help everyone see their pace for the challenge.  You get to compare to others and I've been on the lower end of the competition, but I'm getting more rides in more regularly now that I've figured out how to get in the groove.
After my first class, I wasn't sure I was coordinated enough to make it through this challenge without falling off my bike… (yes, we actually do more than just sit there and ride a bike – weights are involved to tone those arms + more!), but I've successfully avoided falling off and now I'm in full swing!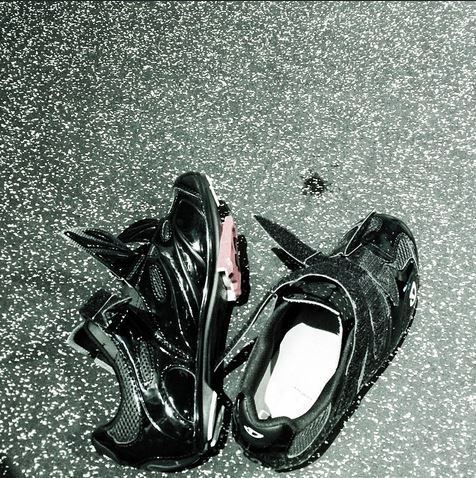 Here's the teaser video for the challenge. You can get a sense of the overall feel of the room, and because it's a "beat-based" workout it's non-stop constant high energy:
 Probably my favorite ride so far though was Friday's #CycNightOut when they had DJ Daniel Gura in room for an amazing ride!  I can't wait to see what other fun events they incorporate with class.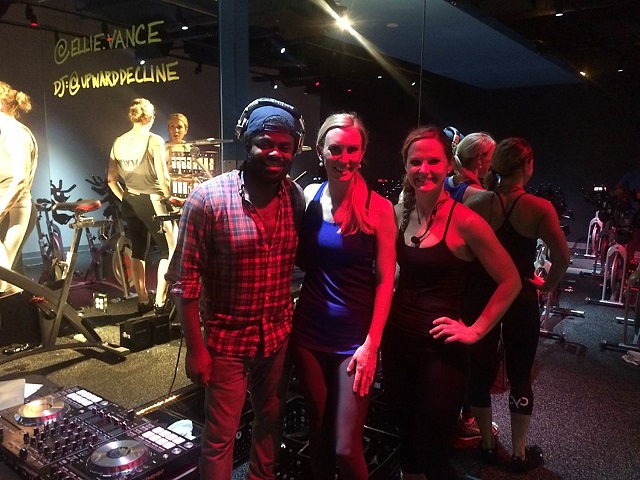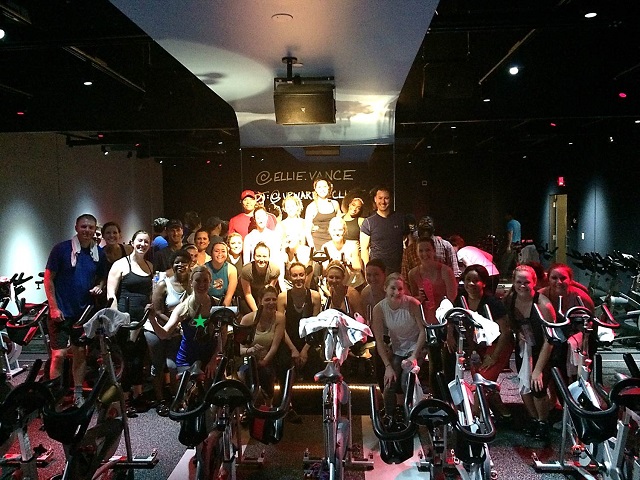 It's kind of like "Where's Waldo" except I put a tiny green star over my chest so you can find me 😉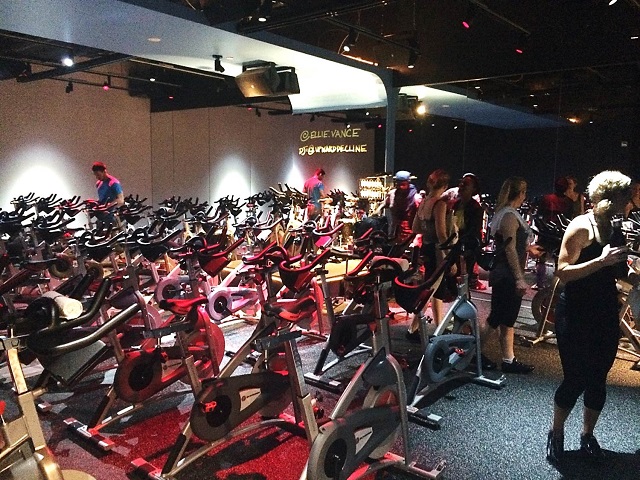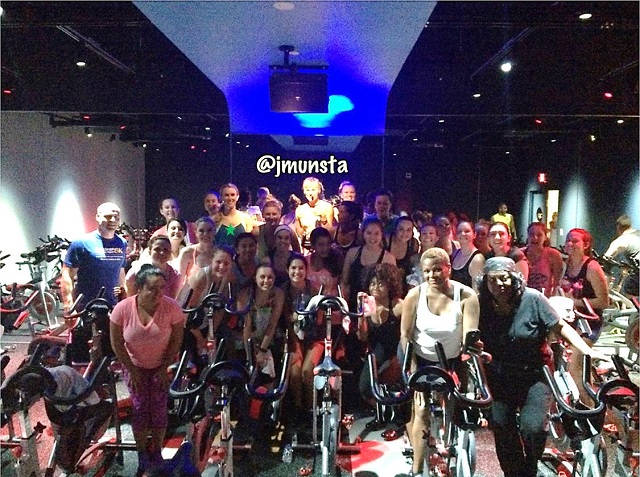 Want To Join Me?
If anyone's in Atlanta or stopping through and interested in joining me for a class – give me a shout on Twitter @allisoncawley!
I won't lie… the classes can get a little pricey compared to other boutique classes you might try to take, but from what my butt looks like & feels like, it's proving to be worth the investment.  I think it's posted on one of the chalkboards at Cyc and I find it a very accurate quote that goes something like "Invest in yourself"  – anyone know that one???
You can follow along with Cyc Fitness on twitter, facebook, or plan your own workout using the sick beats you can find on the Cyc Fitness soundcloud!  The instructors, whom Cyc Fitness has coined "cycologists" are extremely interactive on social media… so if you decide to go take a class, you can get connected with your cycologist and really develop a more personal relationship with the team at #CycBuckhead.
Anyways, looking forward to seeing you at the next ride… I'll keep you posted on how the challenge goes and what results I'm seeing!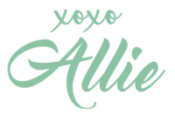 **While Cyc Fitness sponsored Peachfully Chic to participate in the 10-week Spring Into Change Challenge in Atlanta – All opinions and feelings are expressly original to Peachfully Chic, 100% honest, and have not been influenced in any way.  We strive to keep things real and from the heart… You don't have to worry, because everything expressed on PeachfullyChic.com is all authentic all day!