Shopping South Harmony Boutique:
Last week I had the pleasure to attend a fabulous little blogger event hosted by Peaches to Pearls' Louisa Hammett, and Sensibly Sharp's Cynthia Hoyt to celebrate South Harmony's first birthday!
Browse photos from the shop below and see just how adorable their new spring pieces are!
It's always fun when you get to hang out with other bloggers… I always feel so inspired after getting to spend an evening chatting and catching up at events like this with Cynthia and Cat from Style MD!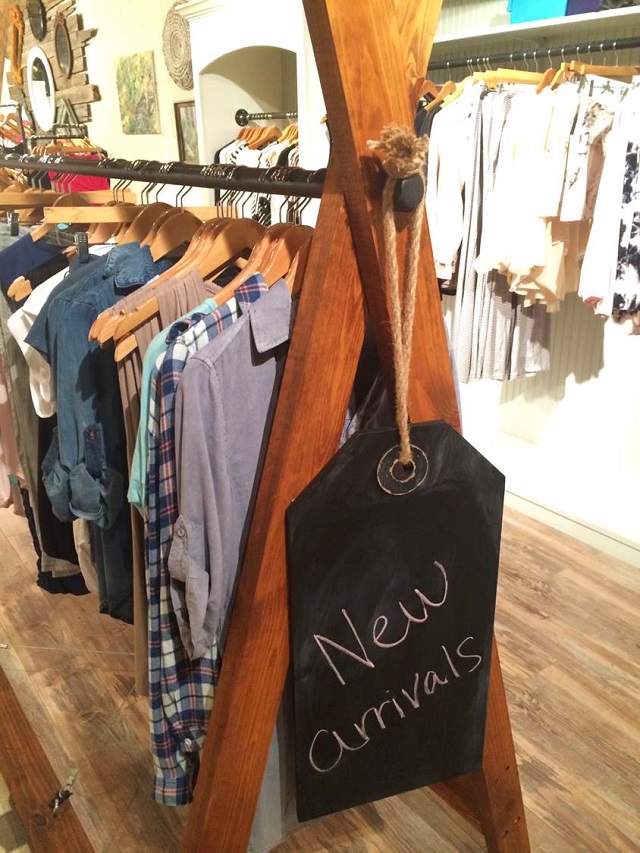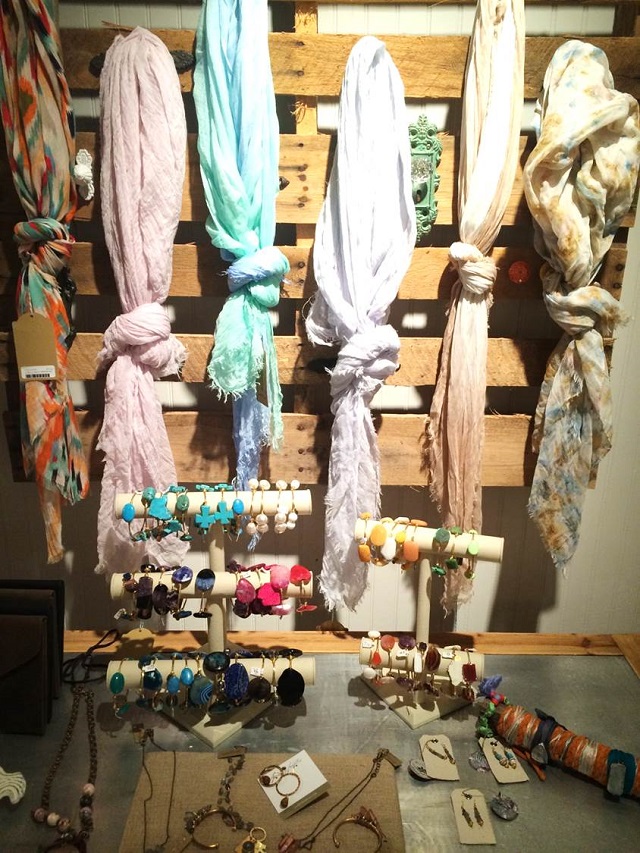 How darling is Luisa in that bright coral top?  She's too cute to handle…
 Of course one of the first tops that drew my attention was navy and white.  But each of the pieces in the new spring collection had such a fun and fresh feeling… it was really hard to choose a favorite!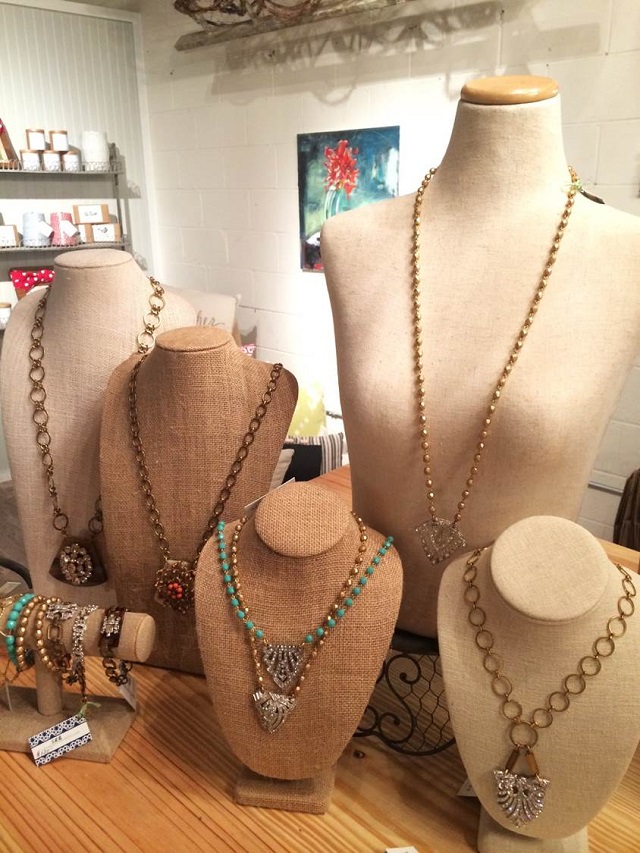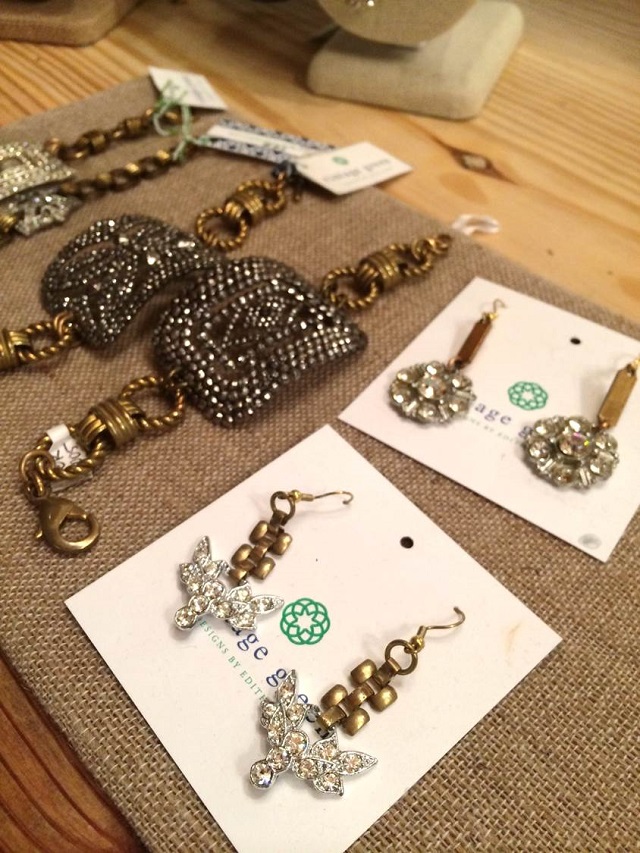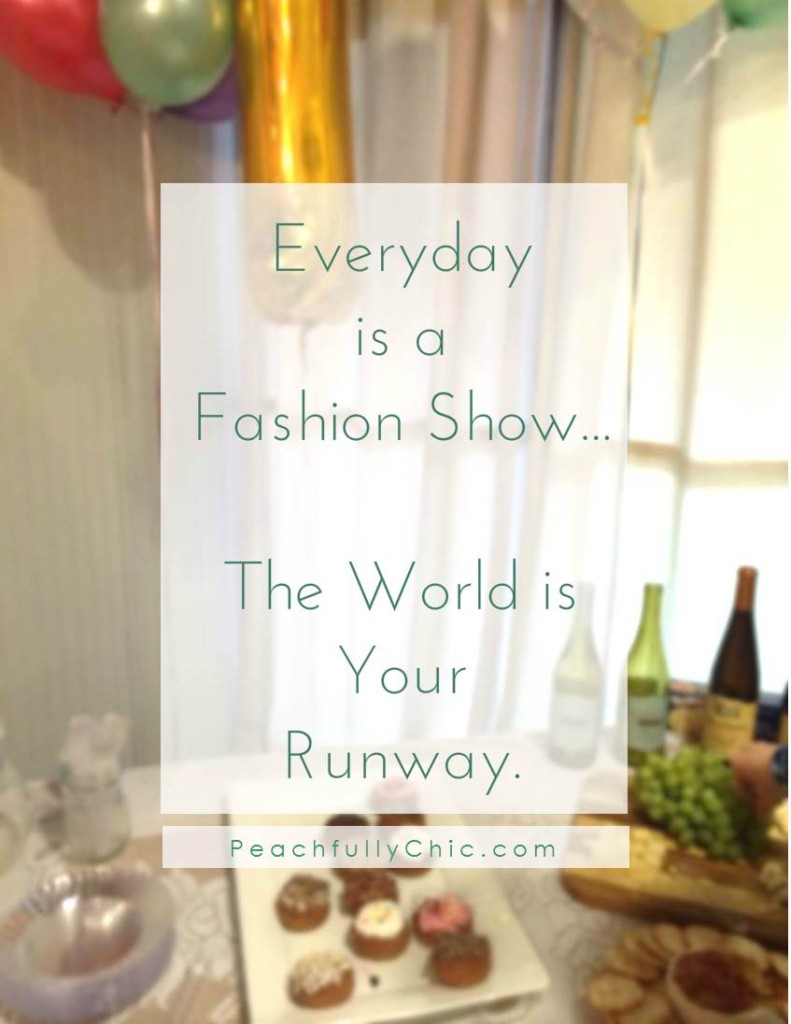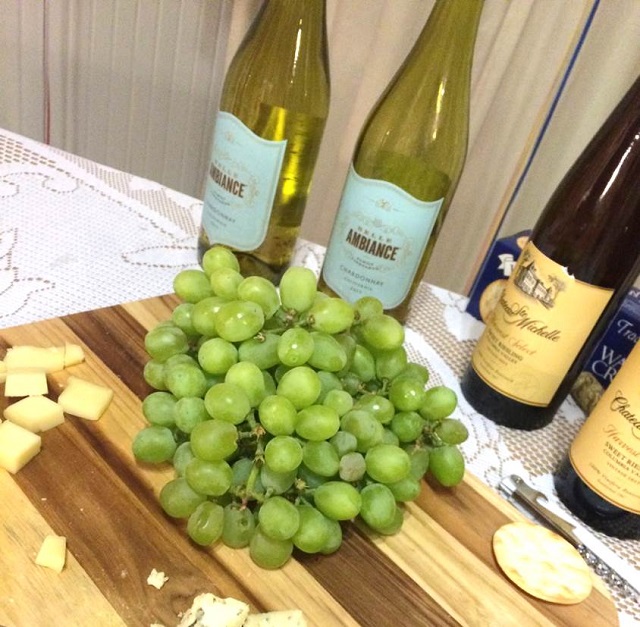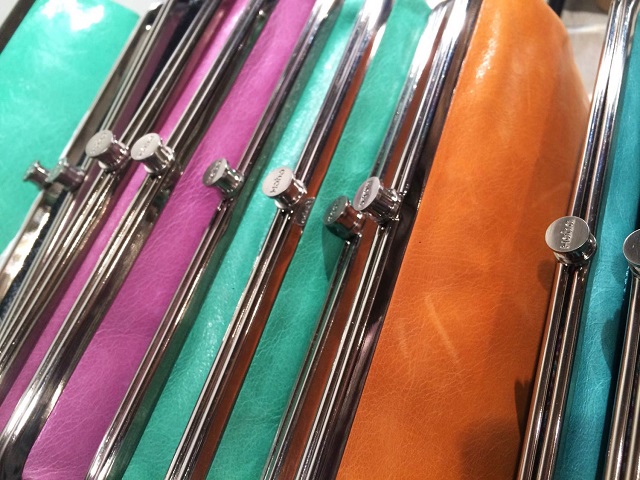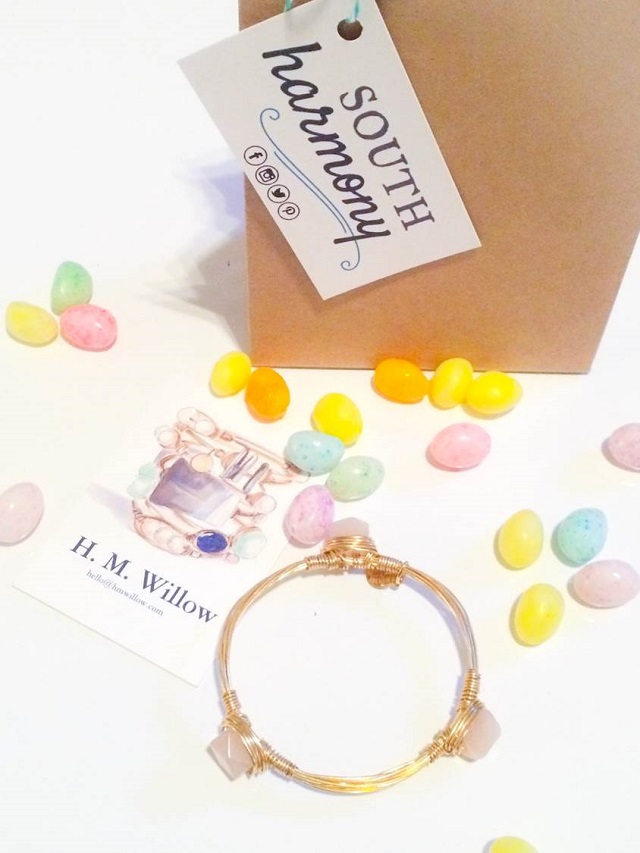 It was an extra treat when we were all handed sweet little swag bags as we departed that included yummy jelly beans (just in line with Easter this weekend!) and this darling bangle from H.M. Willow!
Simply a perfect little wrap to a great evening with some wonderful women!
So if you are interested in shopping the cutest little boutique with the newest spring fashions, definitely think about checking out South Harmony in Alpharetta, GA.