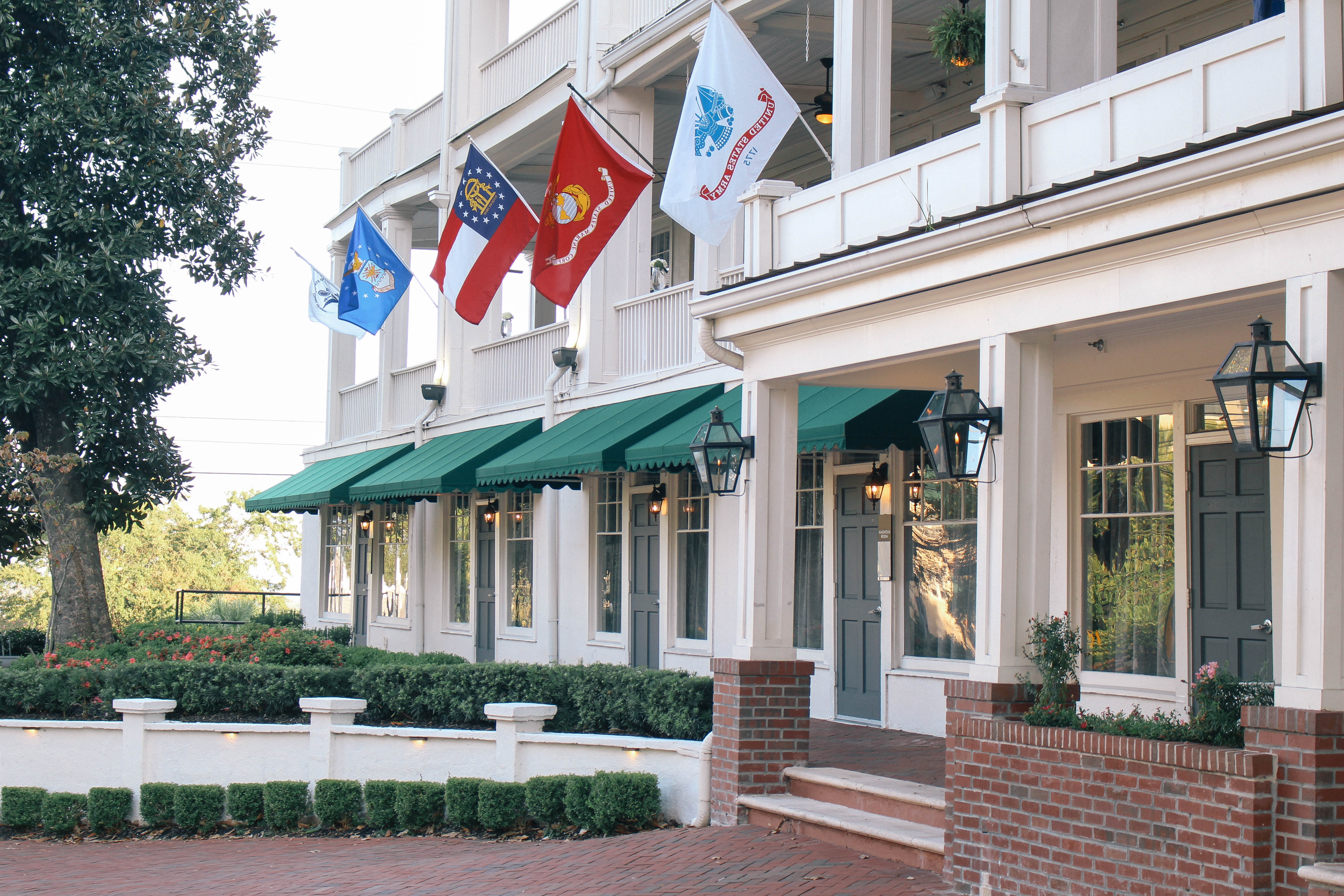 A Quaint Stay at The Partridge Inn:
On the top of a hill overlooking the city of Augusta, sits one of this Southern Garden City's oldest places to stay.  The Partridge Inn, also known as the Grand Hotel of the Classic South, is located in the historic neighborhood of Summerville.  With historical ties dating back to the 1816 home of George Walton (Georgia's Governor and signer of the Declaration of Independence), the Inn officially opened its doors to patrons in 1910 as a winter retreat for northern tourists escaping the bitter New England cold.  The Partridge Inn was "the" place to stay when visiting Augusta until it saw a drop in guests during the Great Depression.  After a stint of various owners, the Inn was reopened in the late 1980's as a luxury hotel and a restored historical landmark.
The Partridge Inn is complete with all the modern amenities you would want if you are staying in Augusta to explore Georgia's second oldest city.  I recently took a weekend trip to Augusta where I enjoyed my first stay at the hotel.
Growing up in the CSRA (Central Savannah River Area), I had always known about the Partridge Inn, but never had an occasion to stay there.  When the opportunity to spend a weekend exploring my hometown as an official tourist arose earlier last month, I was excited for the chance to stay in this historic hotel.
Insider Tip: While you know I love a great B&B and the breakfast at the P.I. Grill was nothing short of delicious, breakfast is not included as part of the room rates… But it is totally worth adding it though!
I love staying at quaint B&Bs or other historical hotels because it gives a different POV to the halls you walk or the room you stay in when you reflect on who may have walked the same halls in years past.  The Partridge Inn is a member of the Historic Hotels of America which was icing on the cake after seeing the fun historical hall decor that adorns the walls through the Inn.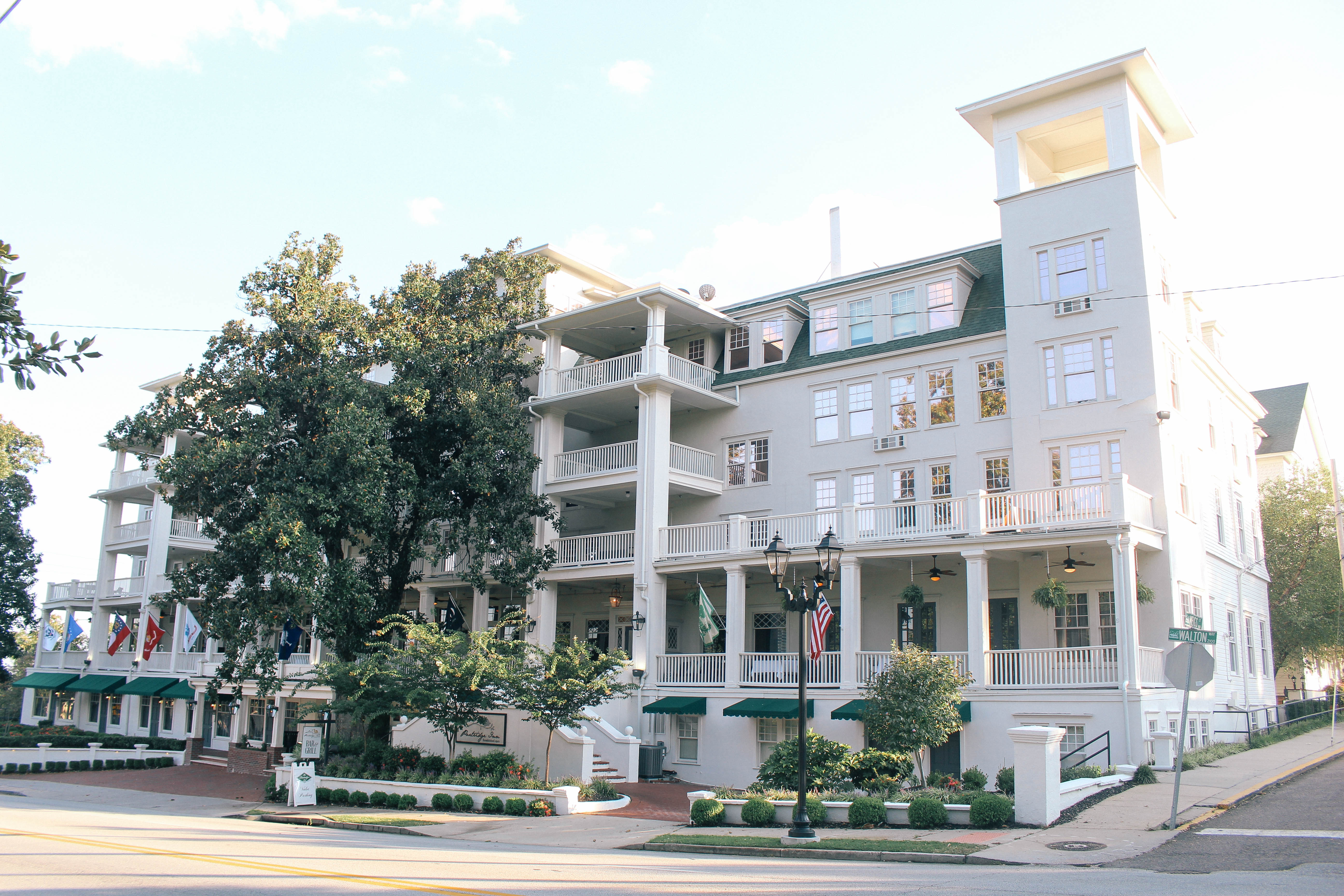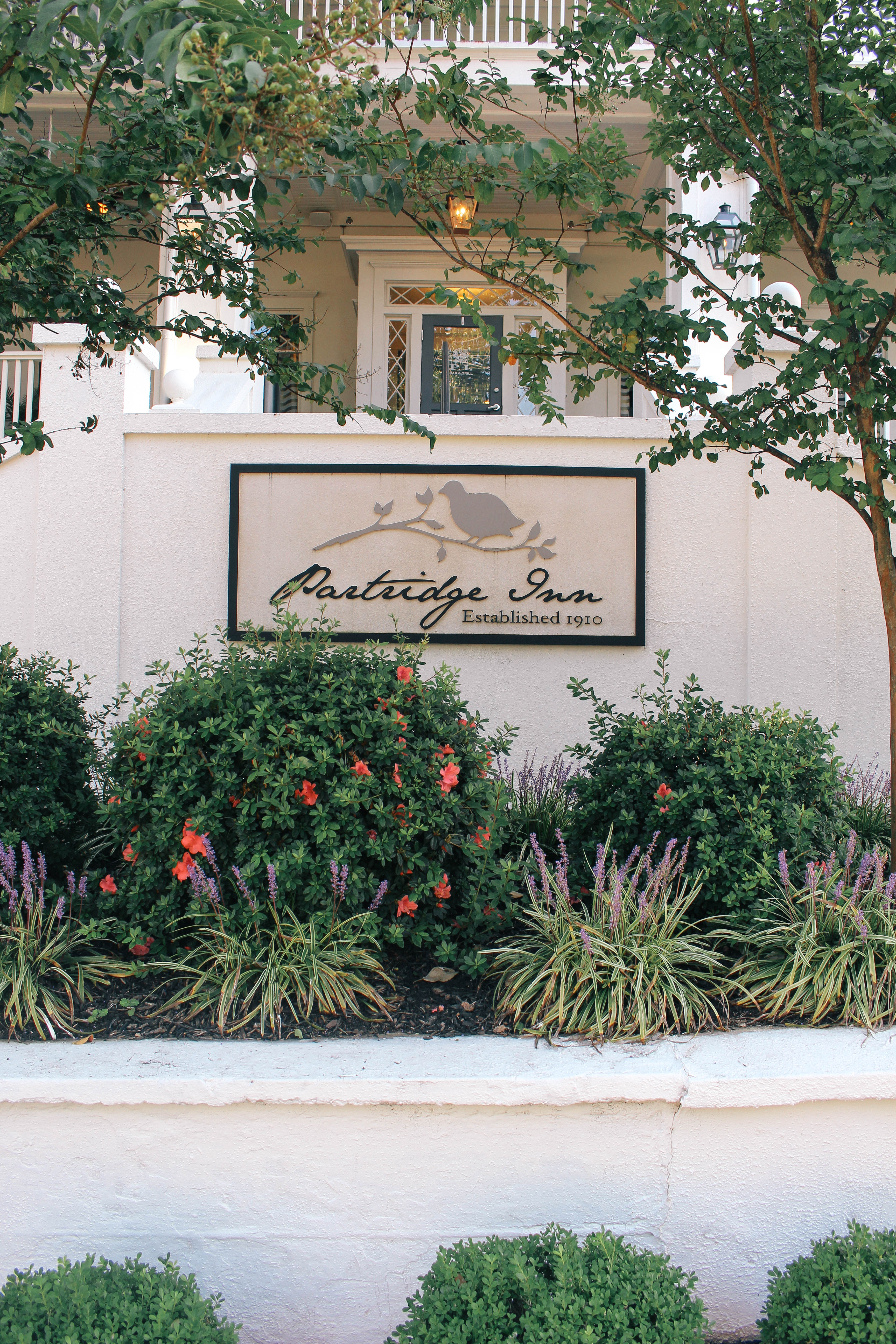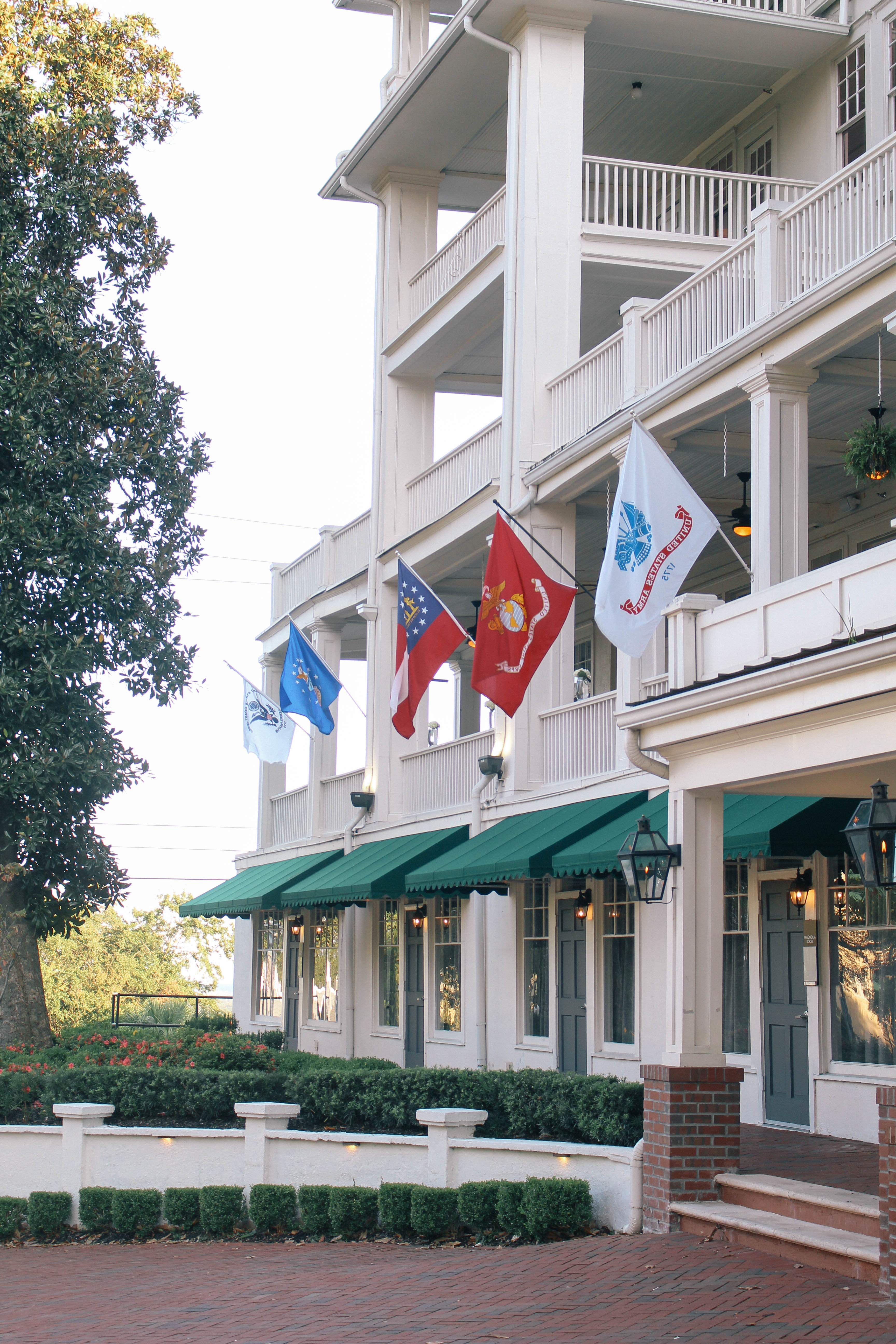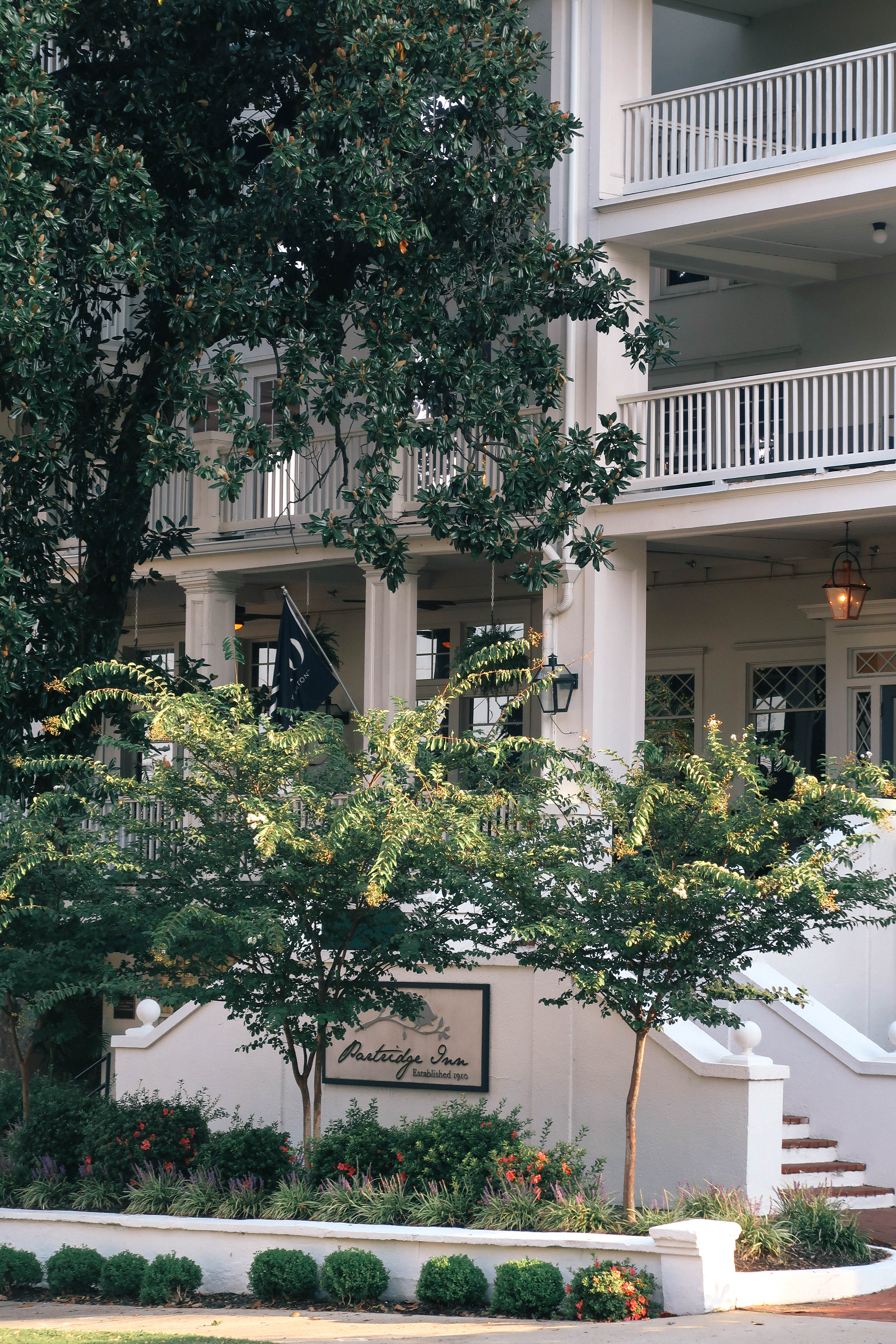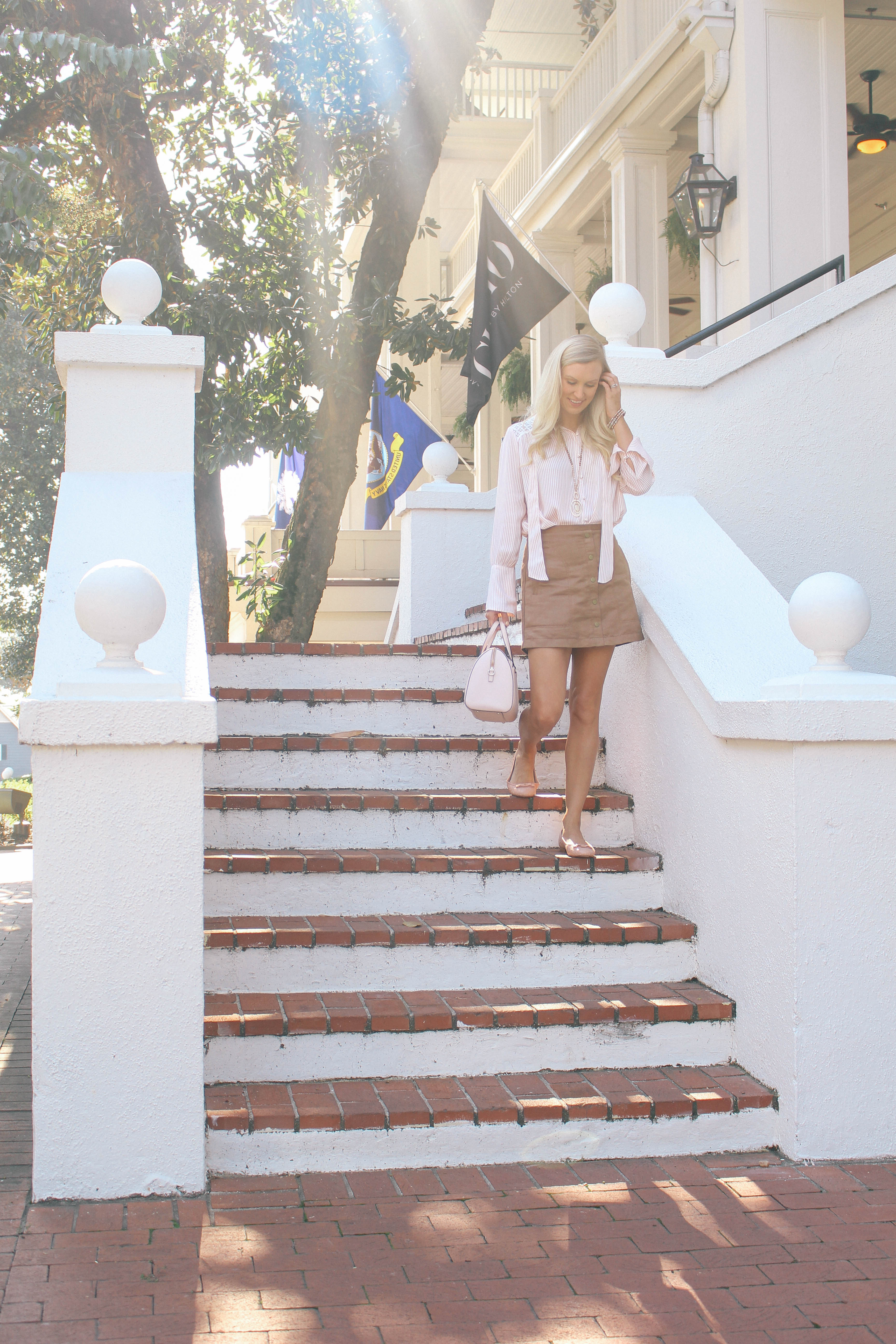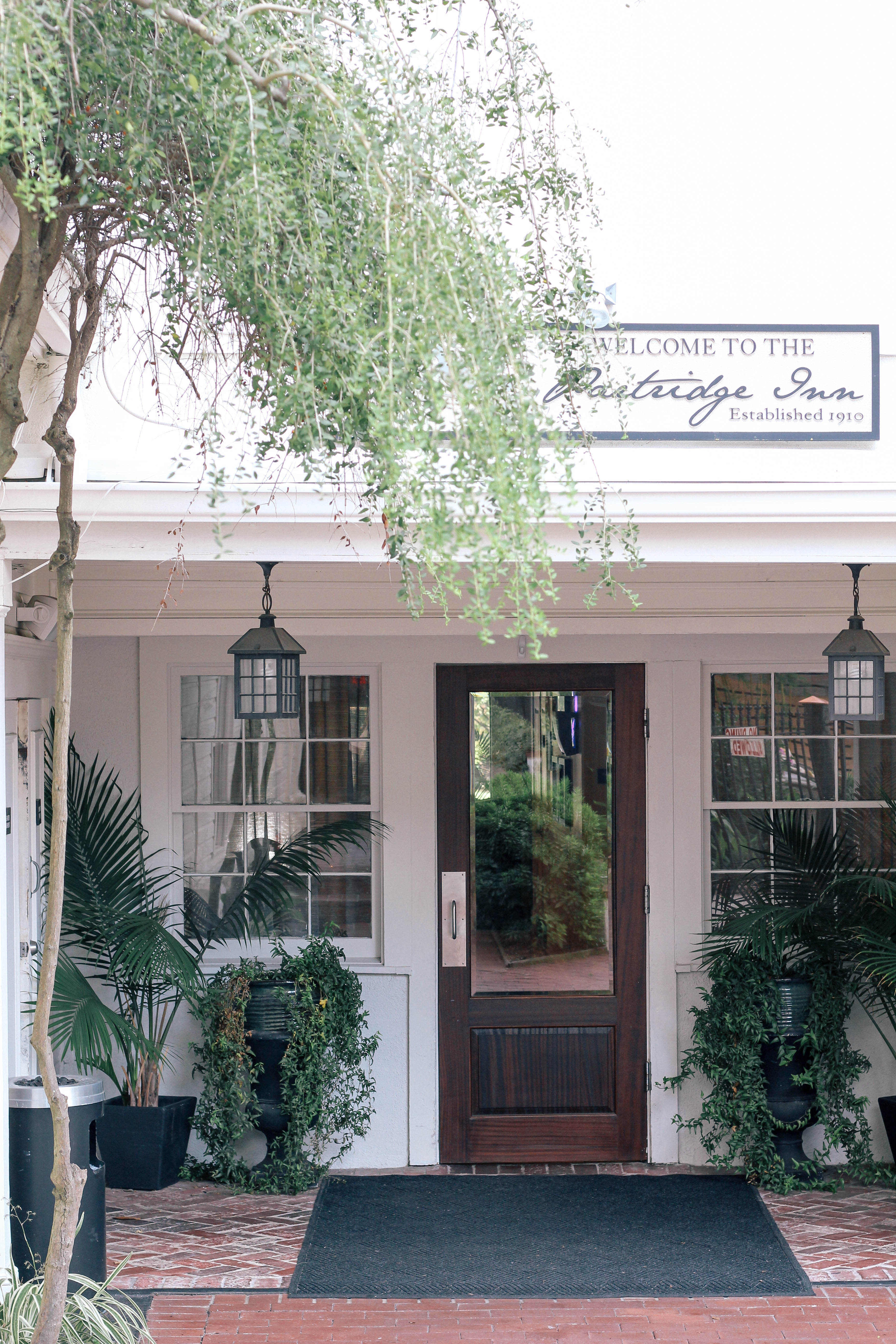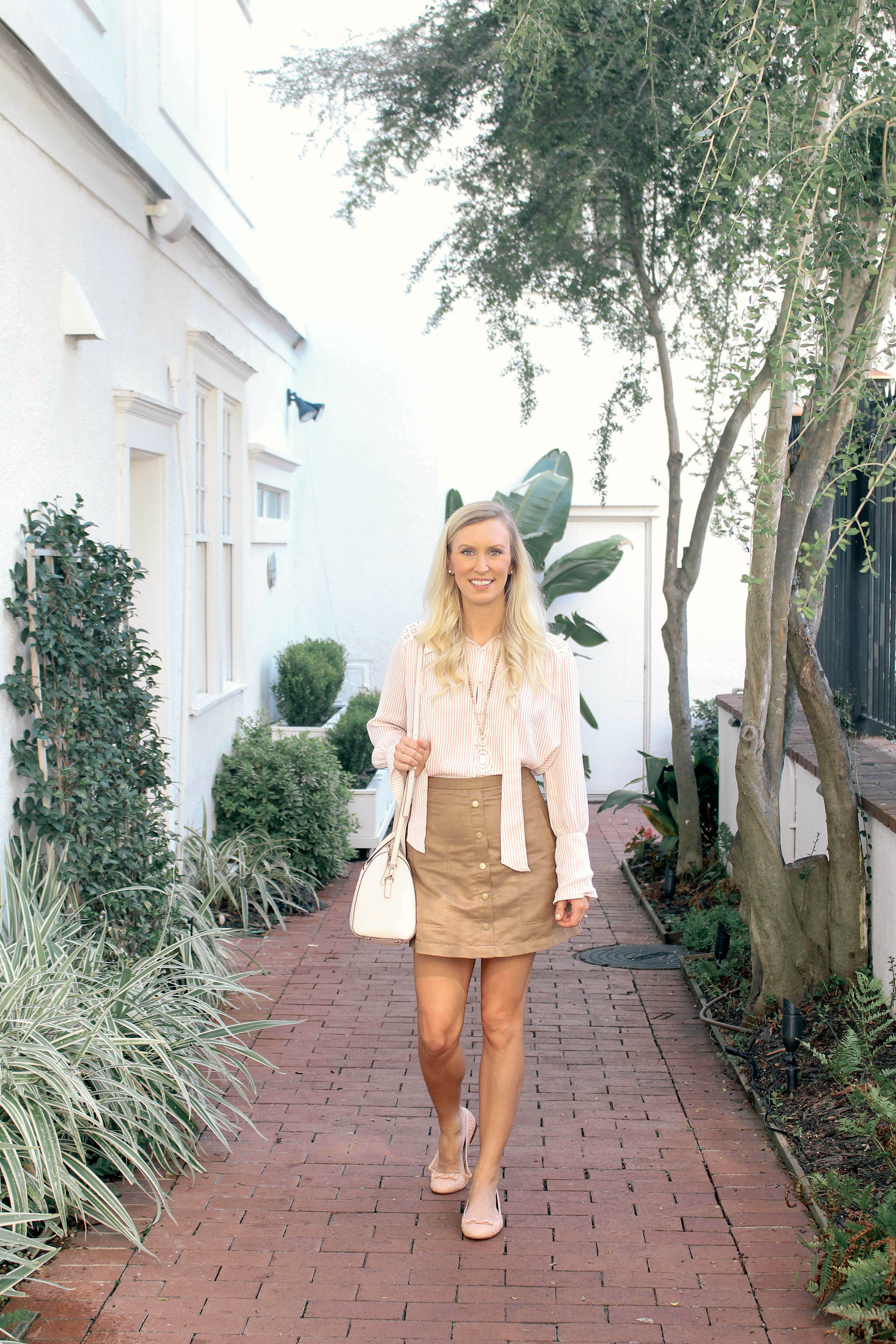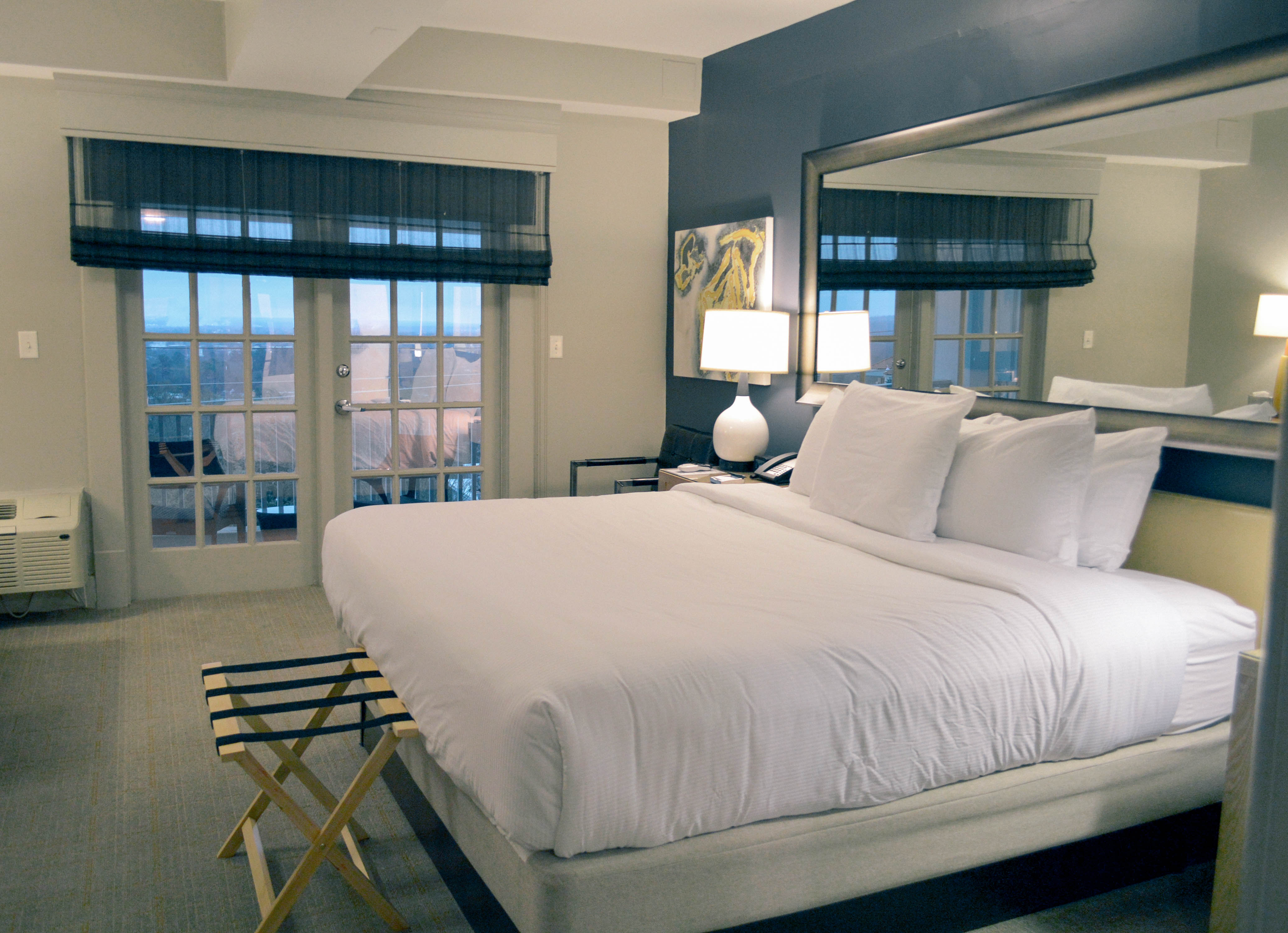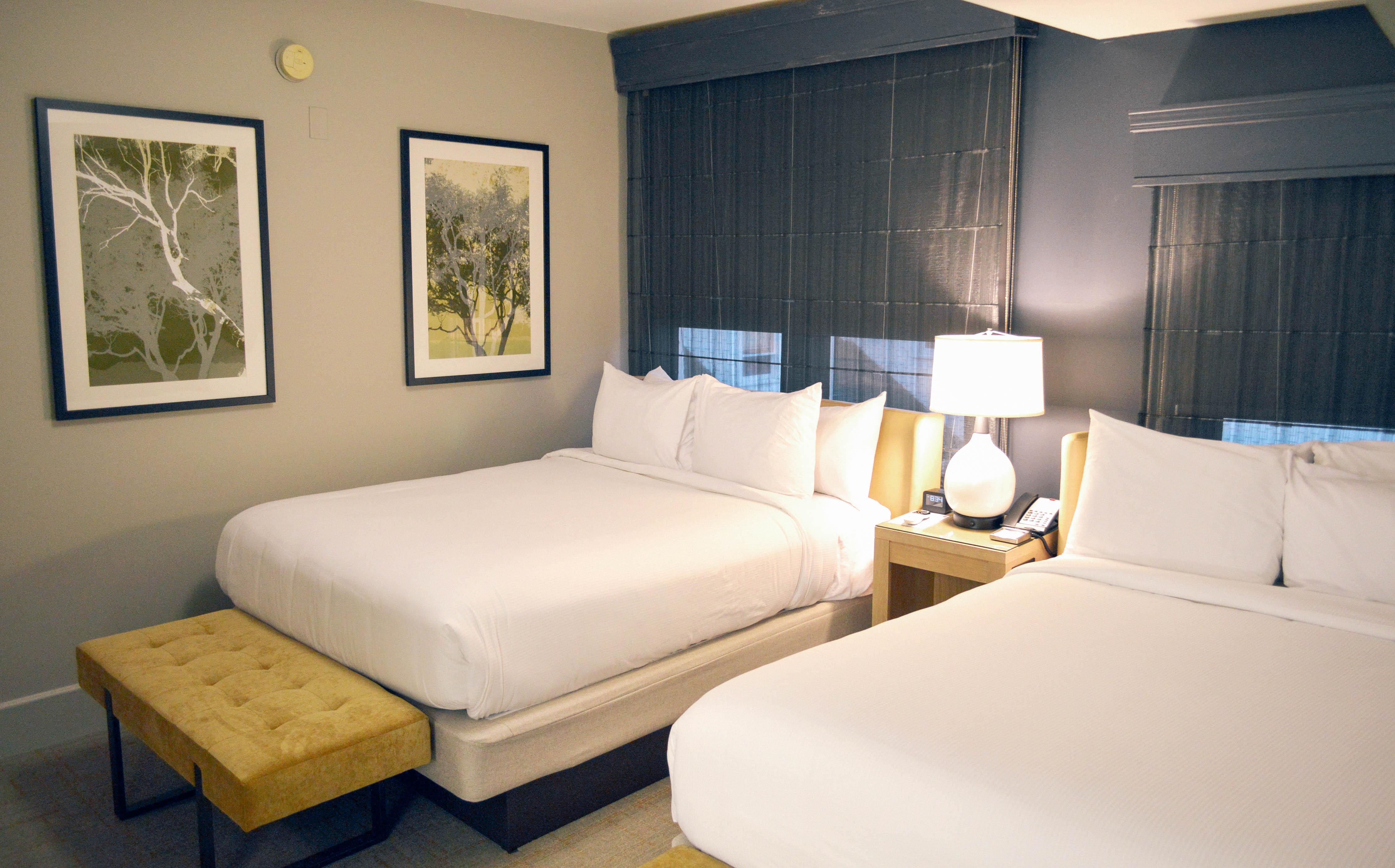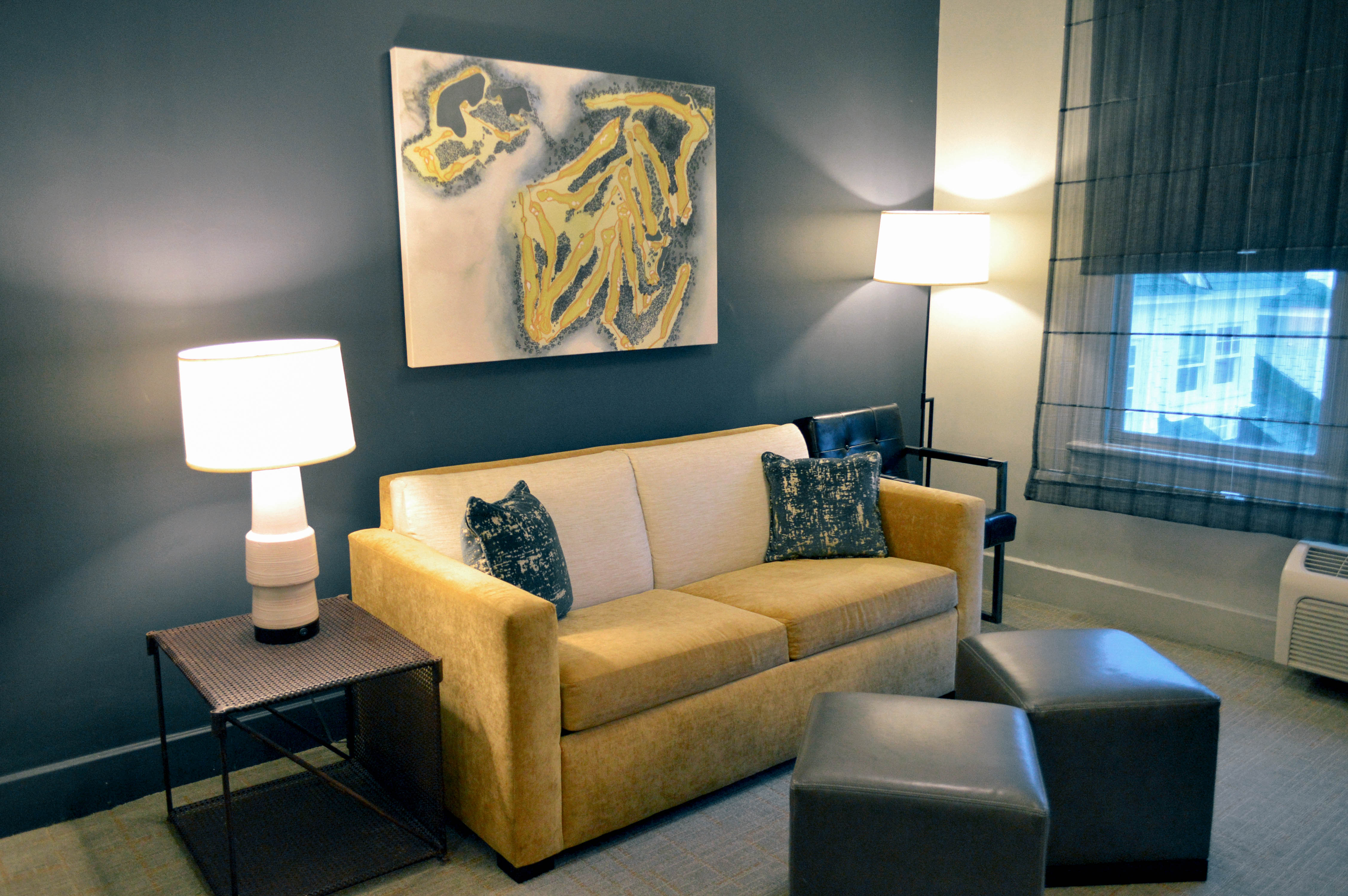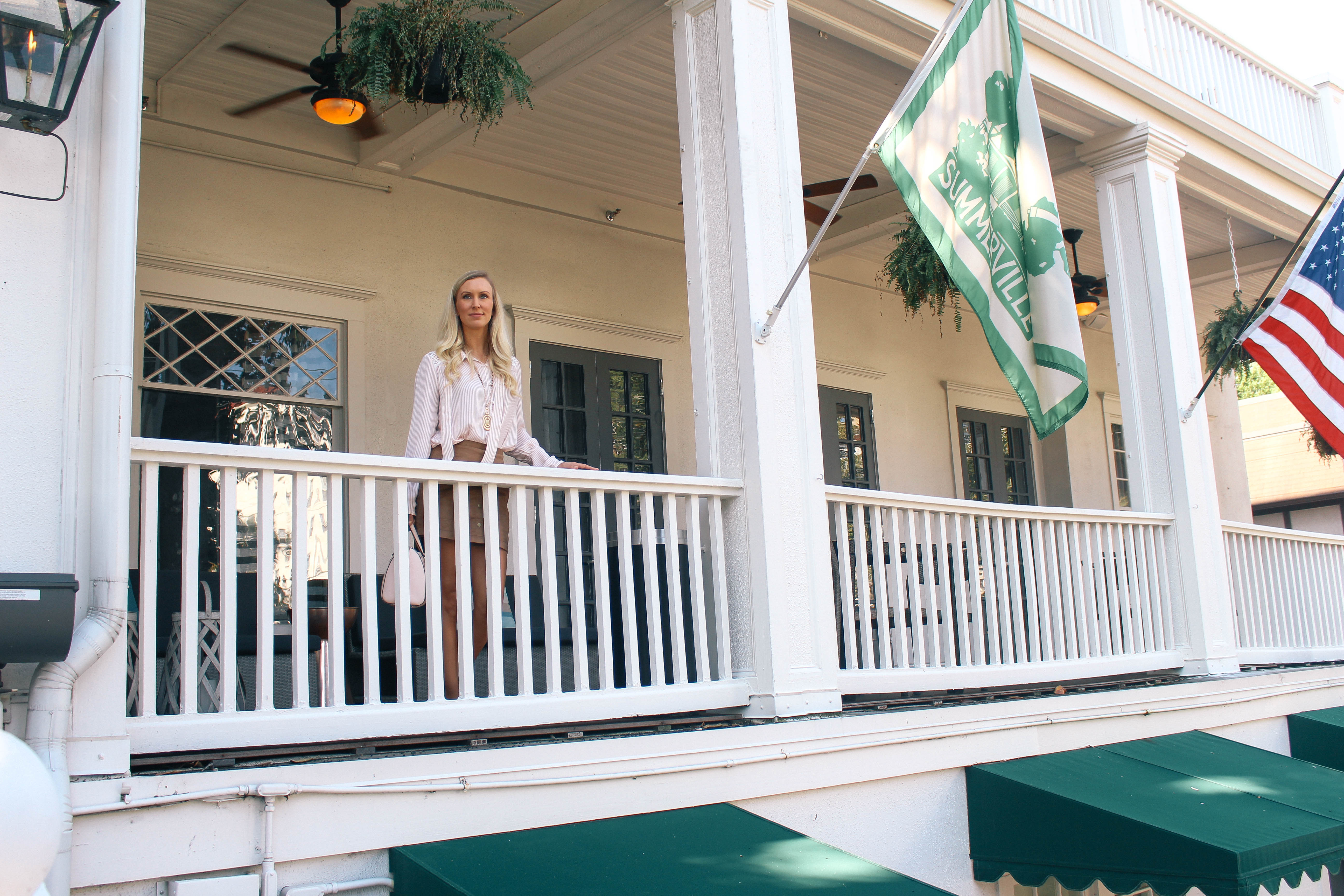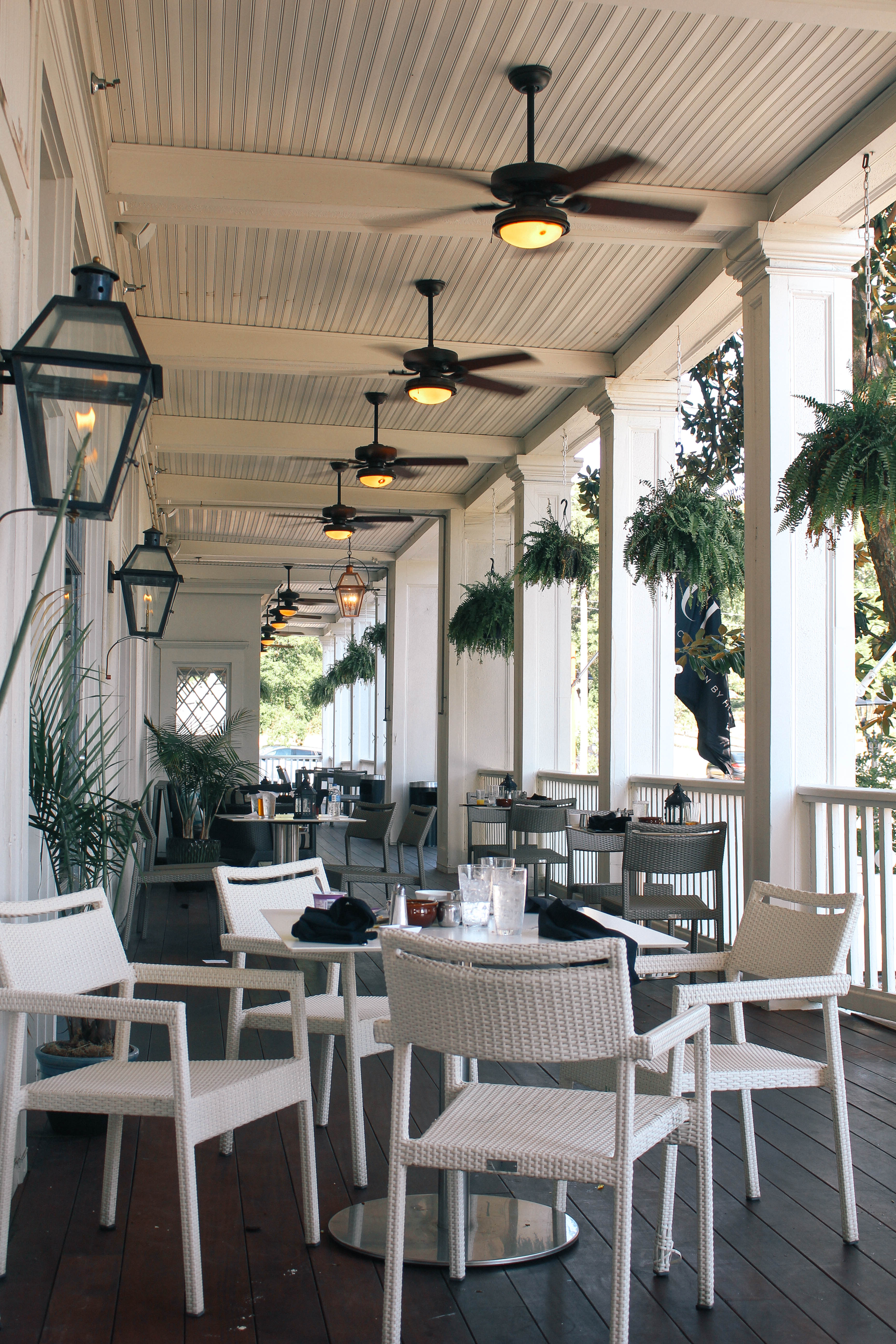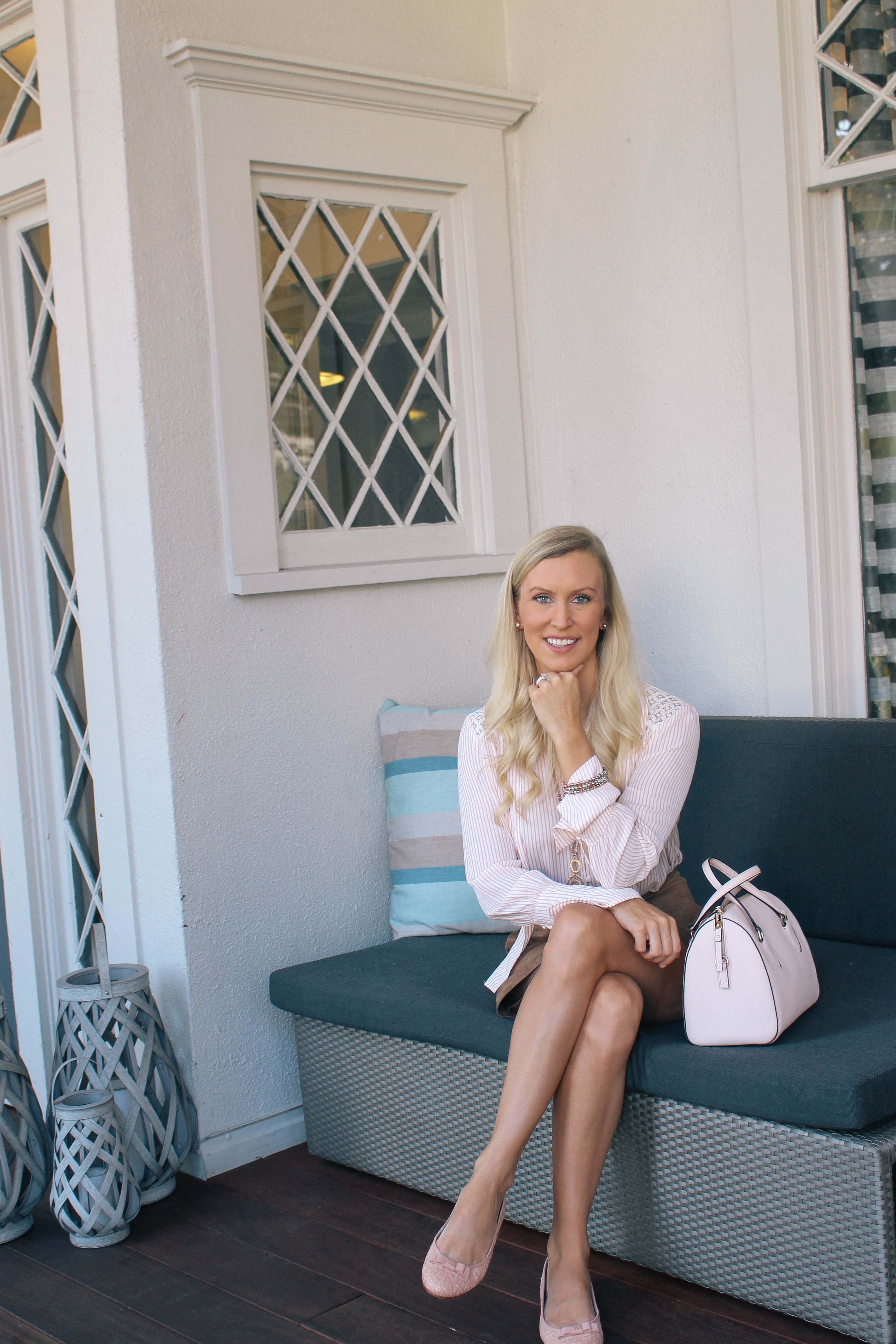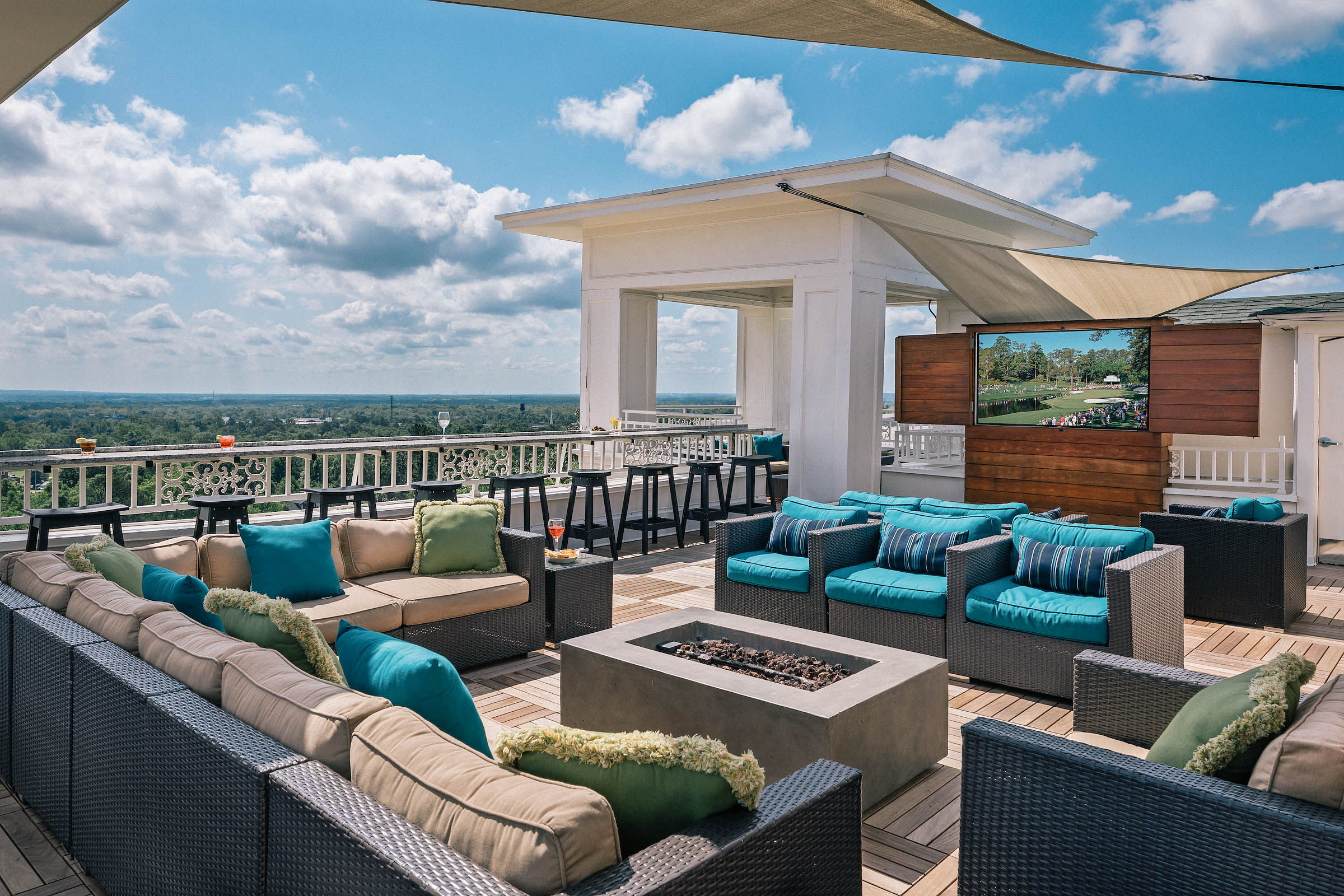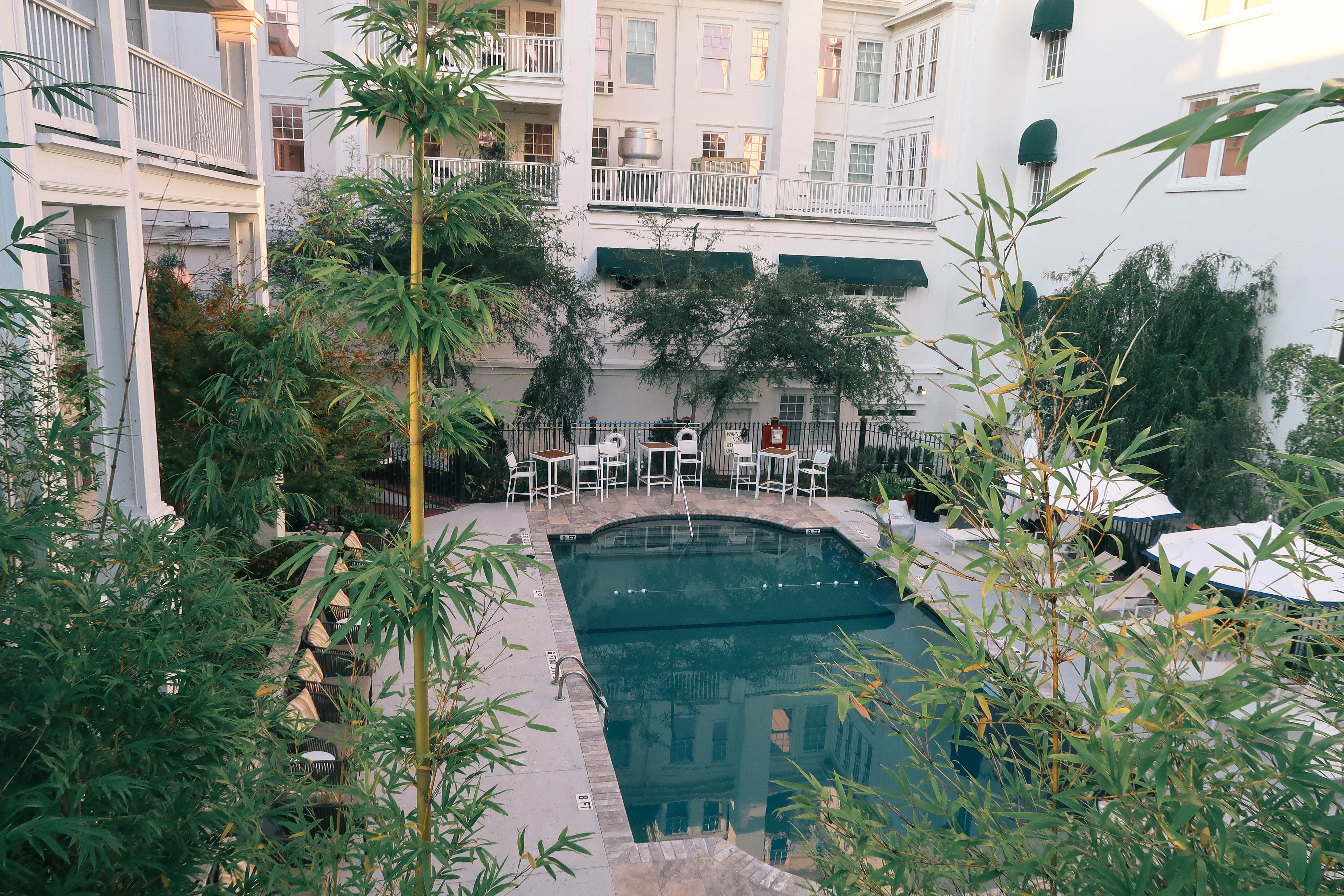 Shop the Story:
---
I thoroughly enjoyed my weekend stay at The Partridge Inn in Augusta, GA.  I was a bit bummed that the rooftop was closed due to a wedding party, but I'm looking forward to returning at some point when they don't have it scheduled for a private function.  Overall the Inn has done a great job modernizing amenities that we're all accustomed to inside such an old hotel.
From the beautiful tucked away courtyard pool to the wide southern style porch and all the other decor at The Partridge Inn, you won't be disappointed if you decide to stay at this historical gem.