Getting Dressed at The Inn at I'On:
Remember when I shared a sneak peak of our wedding last month and the list of vendors we used?  We finally got ALL our wedding photos back from Lauren at Lauren Jonas Photography this week and we are beyond thrilled with the beautiful shots that she captured of our low country wedding!  While Lauren sent us a ton of wonderful photos from the big day, I'm pulling out a few of the my favorites to share with you!  So take a look through some of the fun Peachfully Chic had in the Mount Pleasant, South Carolina area near Charleston.
P.S: I divided the photos into a few different posts.
Prep & pre-ceremony below….
You can check out the Ceremony photos here… and reception photos here!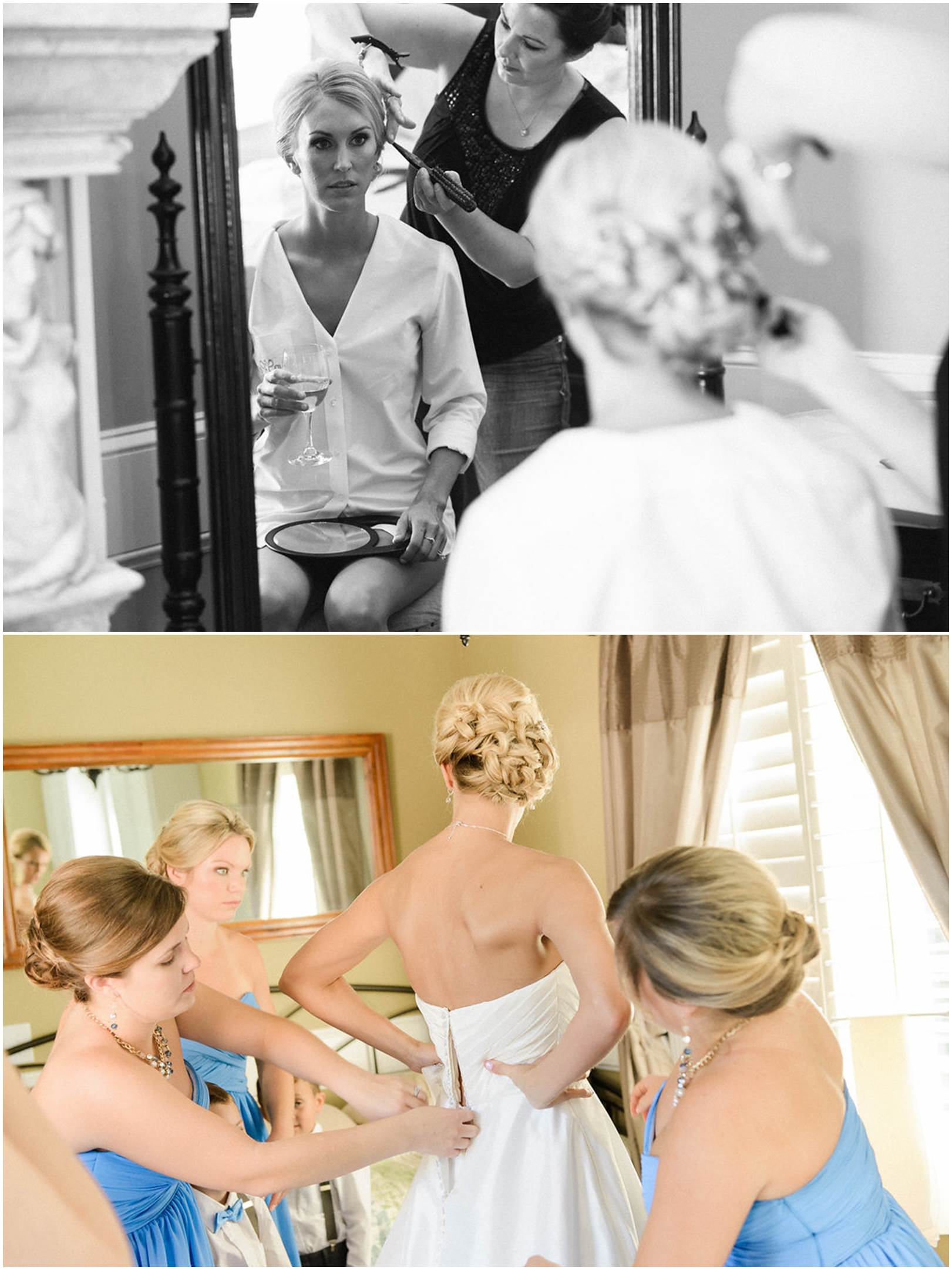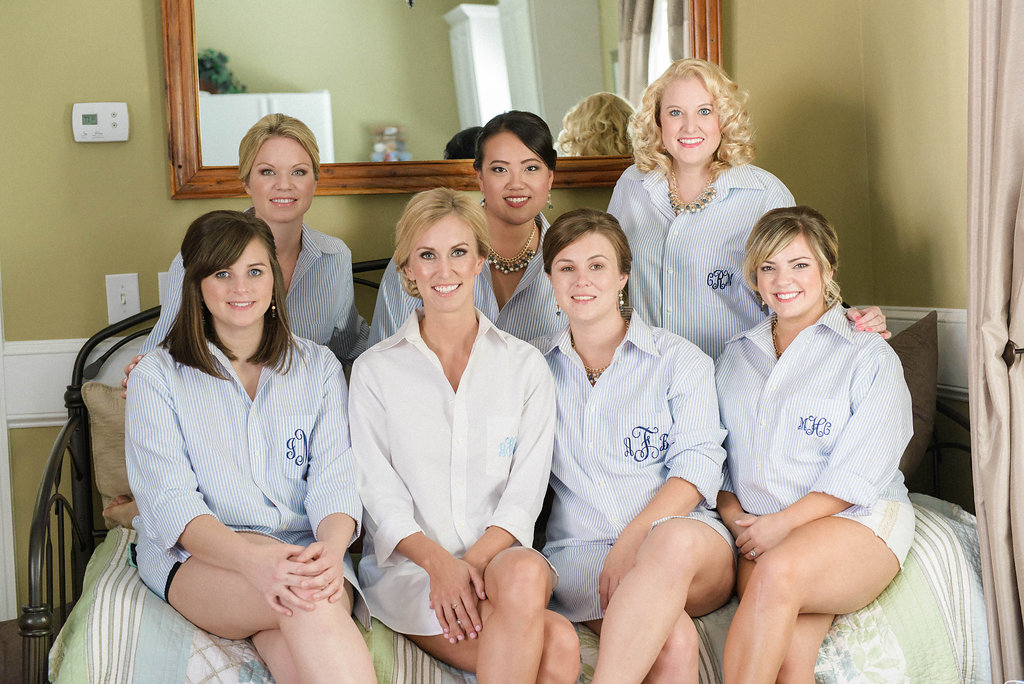 Among a few other things, I gifted all the bridesmaids with custom monogrammed oxfords.  I ended up finding a fantastic deal on men's shirts at the mall a month after Christmas last year and couldn't resist!
Pinstriped blue for the bridesmaids with navy embroidery, solid baby blue with white embroidery for the moms, and a solid white with baby blue embroidery for my shirt 🙂  I guessed on the sizes, and figured they could always wear the button downs as cover-ups at the beach or night shirts…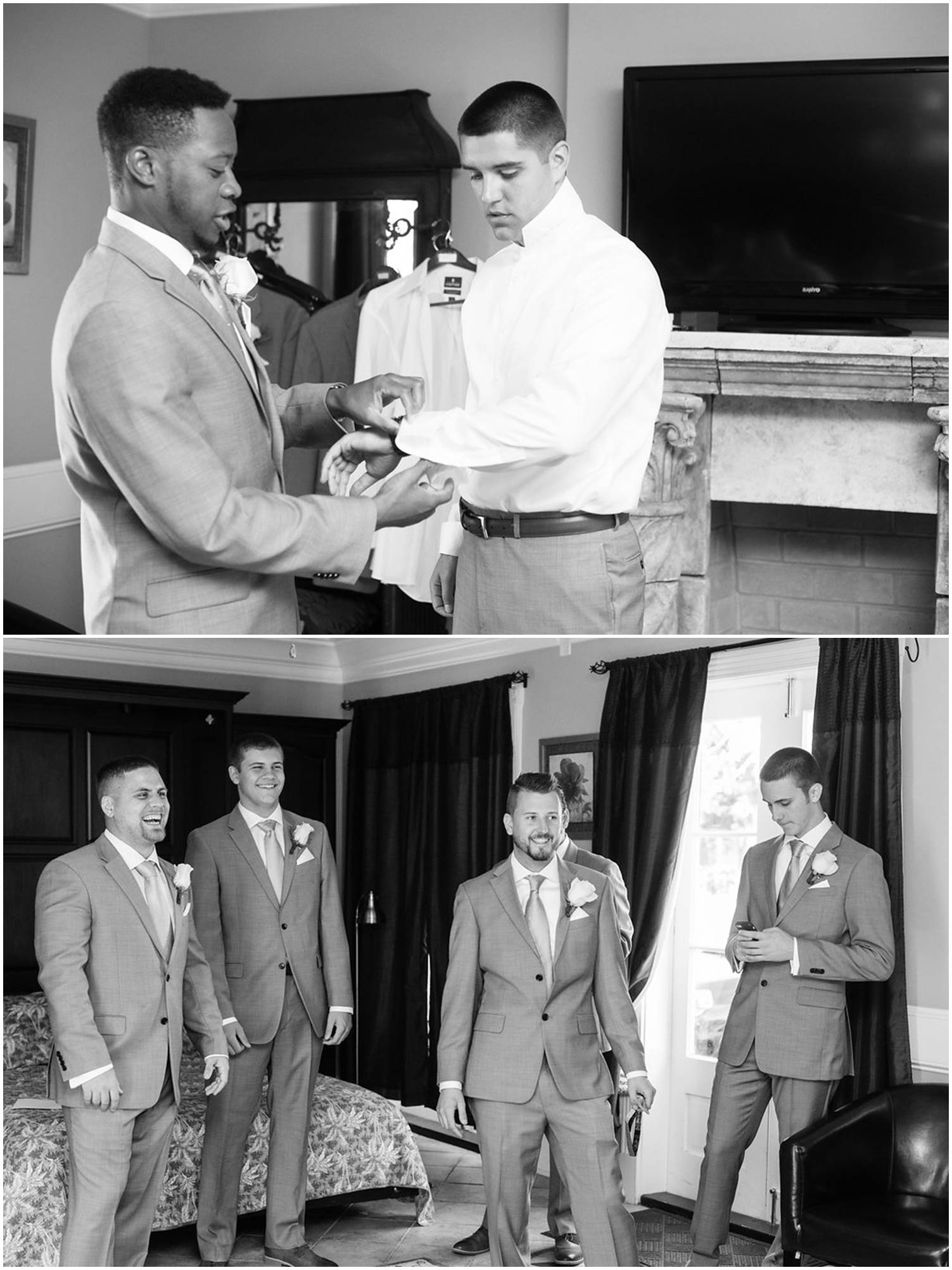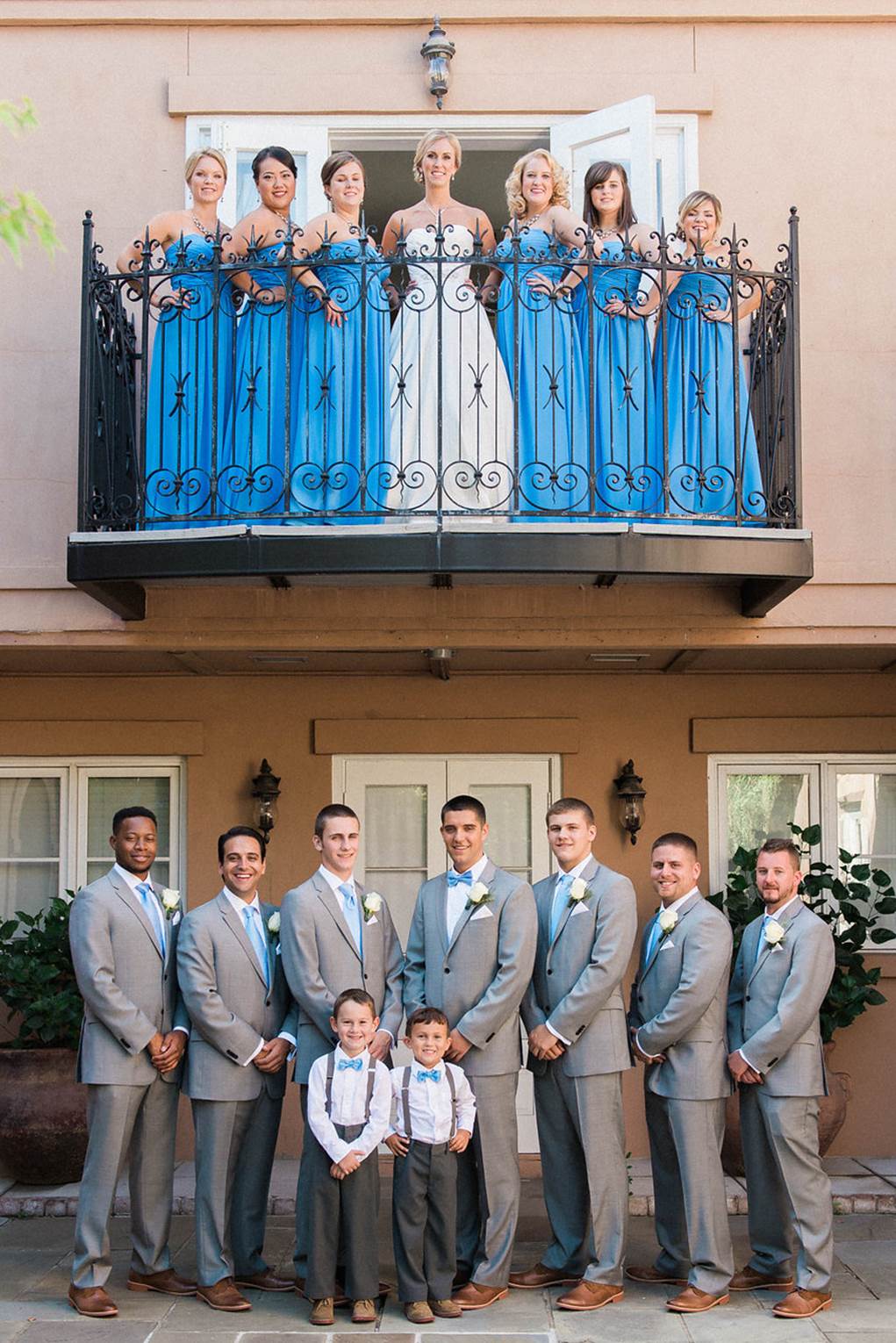 One of my favorite aspects of staying at the Inn at I'On is that it provided a really cool opportunity to do the photo above.  Kevin didn't want to see me before the ceremony, so this was a neat option for us to take a photo together prior to the ceremony!
 The only feedback I have is that the boys were late getting to the ceremony site because they were waiting on us ladies to finish getting dressed so all of us could actually take this picture. Oops – there's never enough time it seems!!!! haha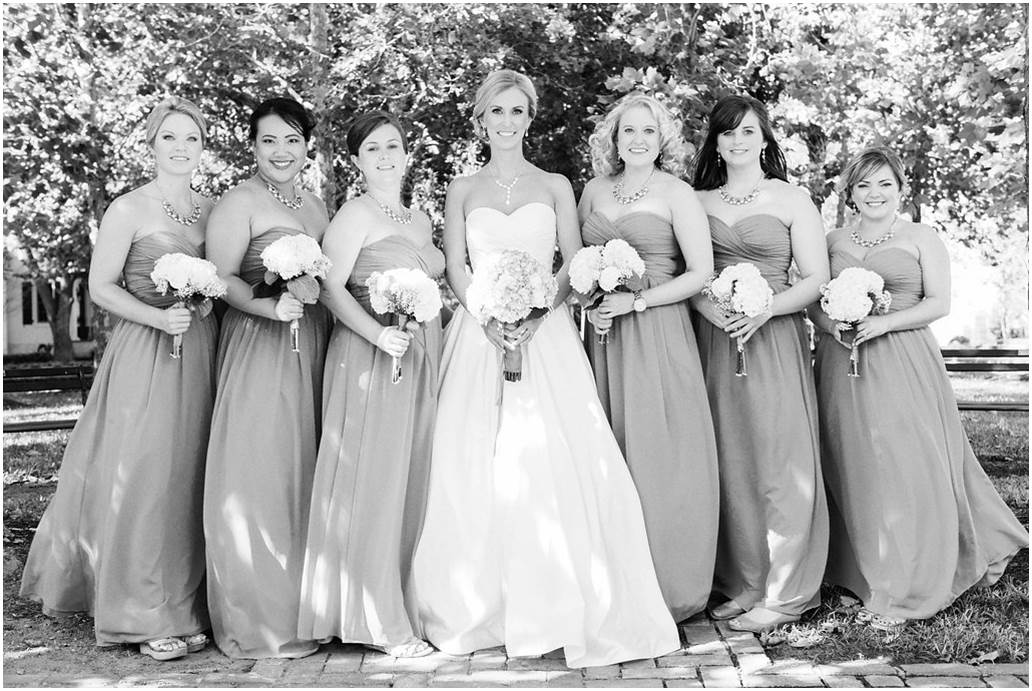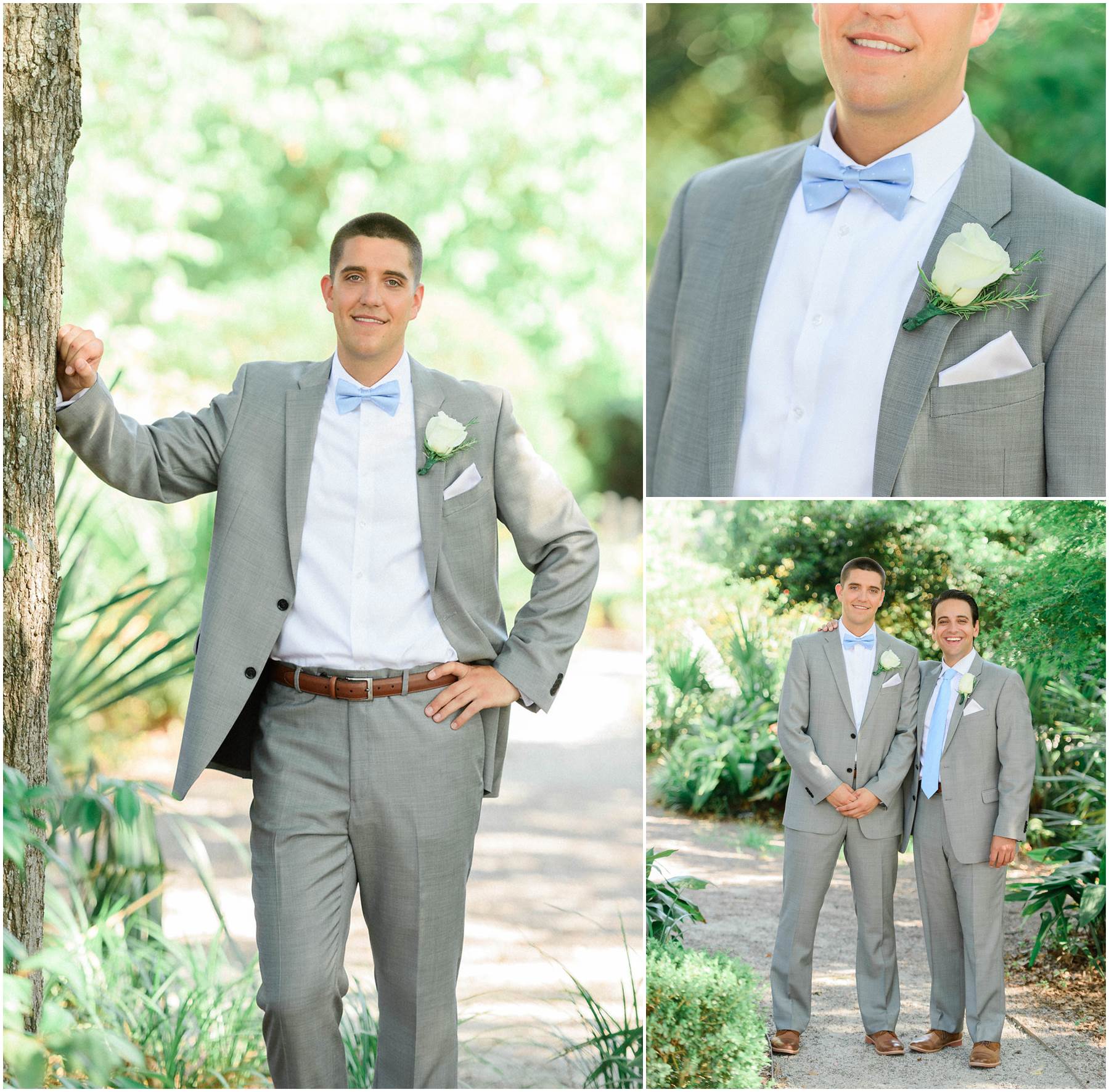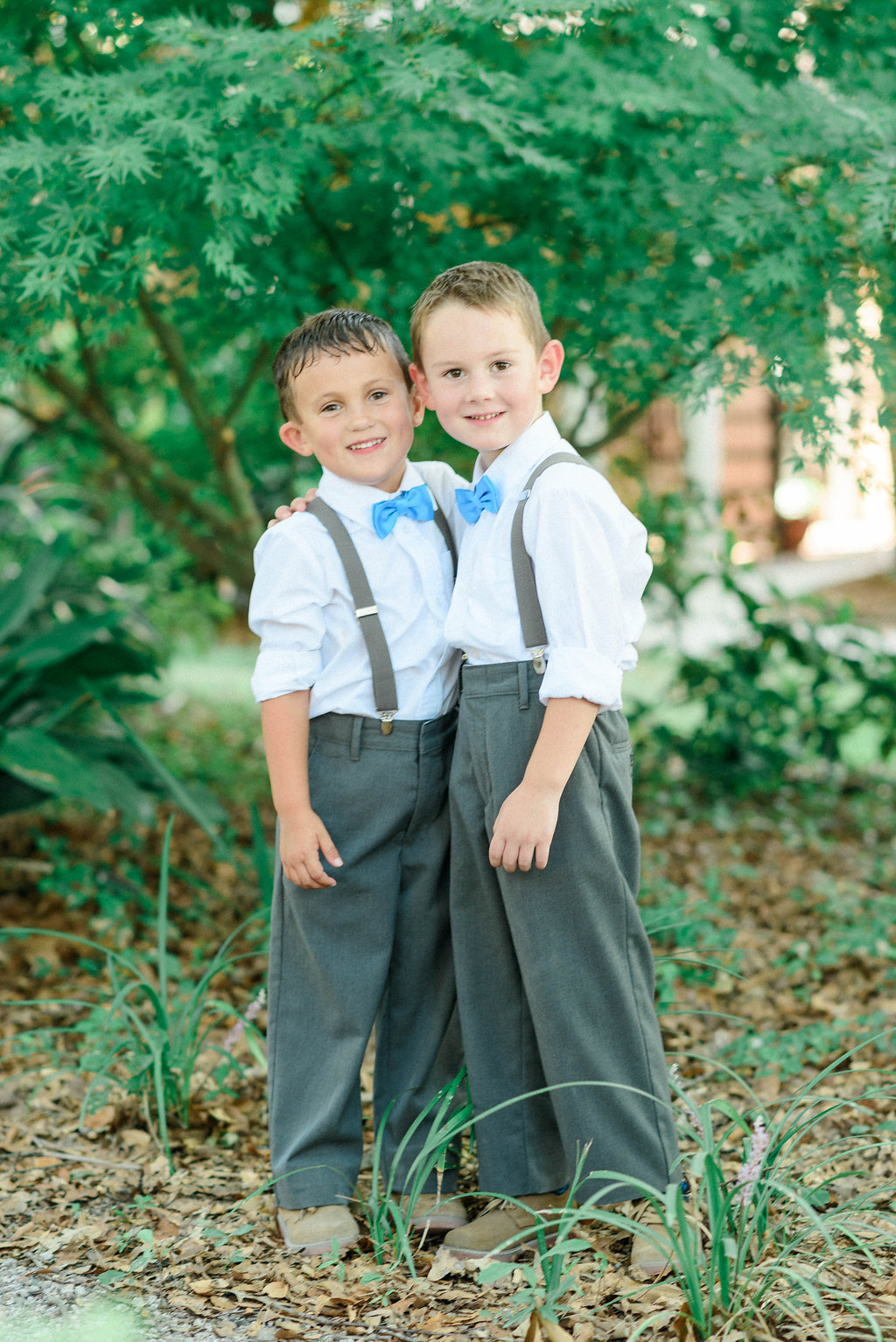 My adorable nephews!!!! I cannot begin to tell you just how cute they were with their little suspenders!  And they were so excited to wear bow ties just like their Uncle Kevin!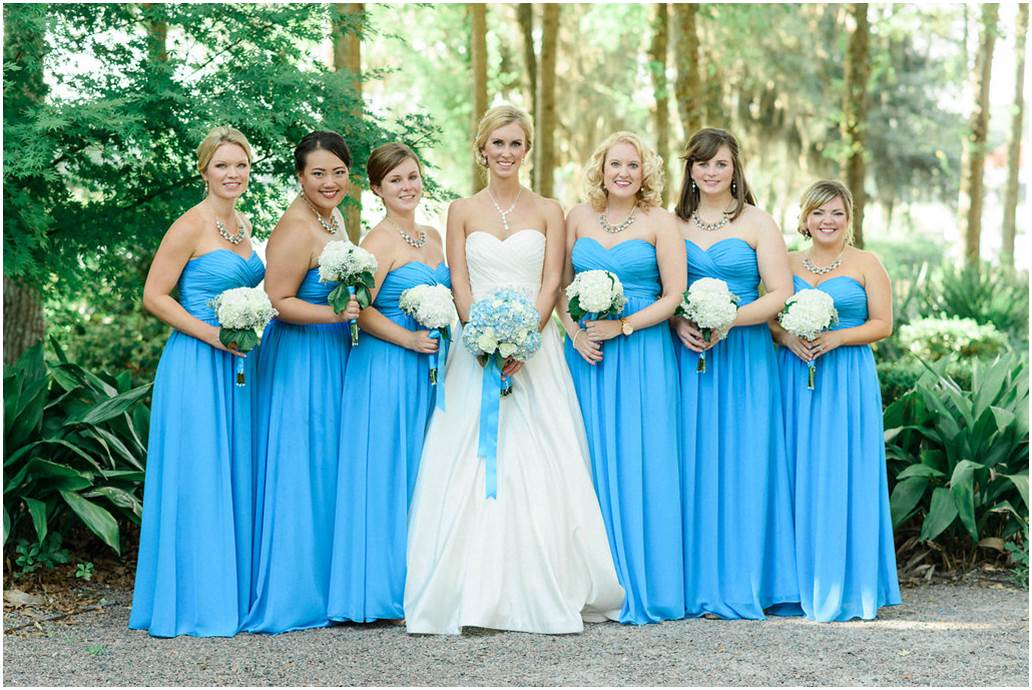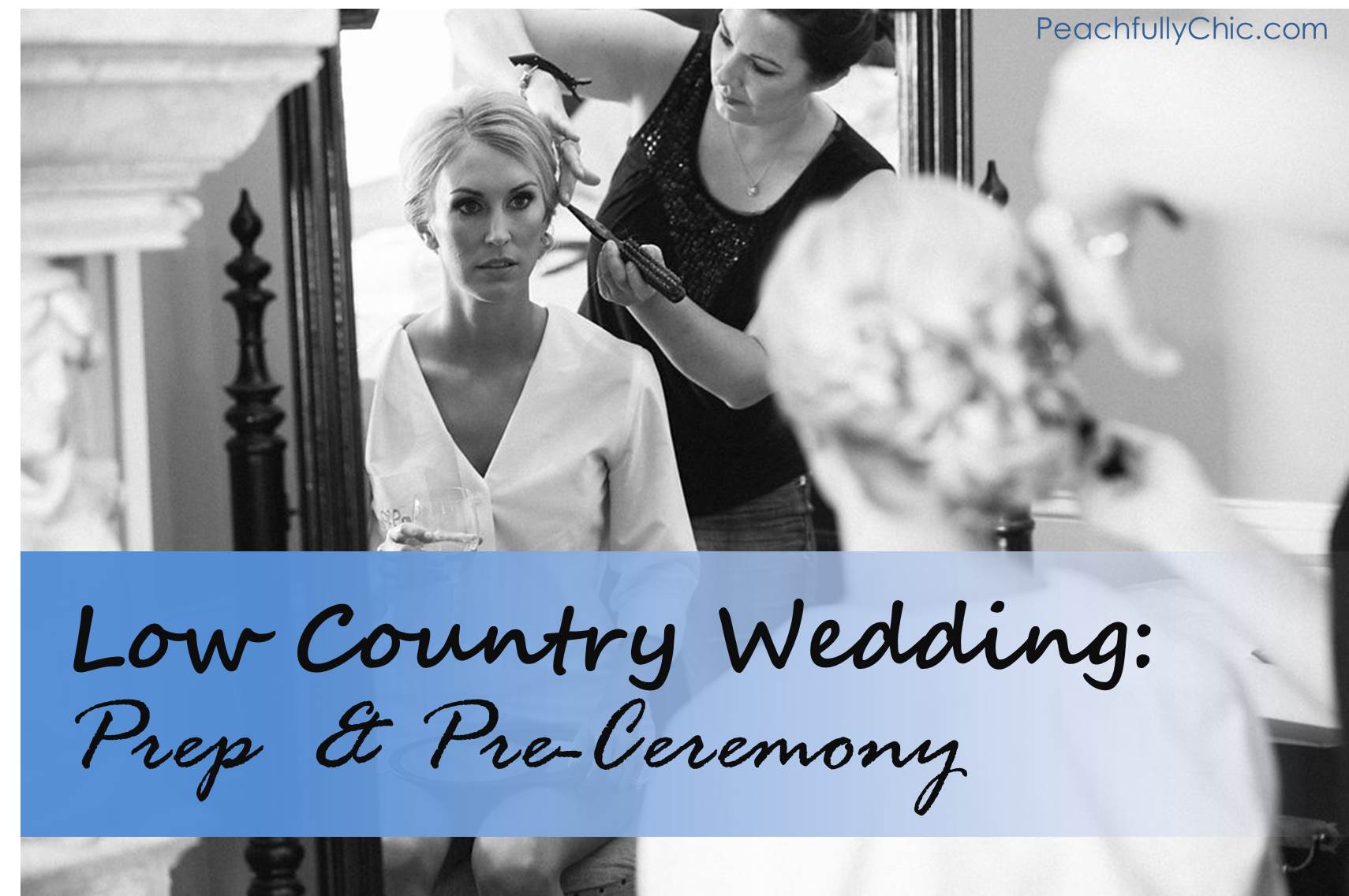 I hope you enjoyed some of the photos from our low country wedding!  As I mentioned before, you can see the ceremony photos here, and more photos from  the reception – so don't forget to check those out!
More from our wedding 🙂