Summer in the south means lots of sun, heat, and humidity.  And growing up in Augusta, GA means that I've had a lot of time to discover what types of outfits can get me through these scorching southern summers.  I'm always on the hunt for chic inexpensive ways to look stylish while staying comfortable… especially when I travel.  On a recent trip to Savannah, the heat of summer was in full swing.  I took along a light blue sundress that I recently picked up from Charming Charlie.  Typically, I shop there for jewelry, but I found this adorable strapless blue sundress that I couldn't pass up.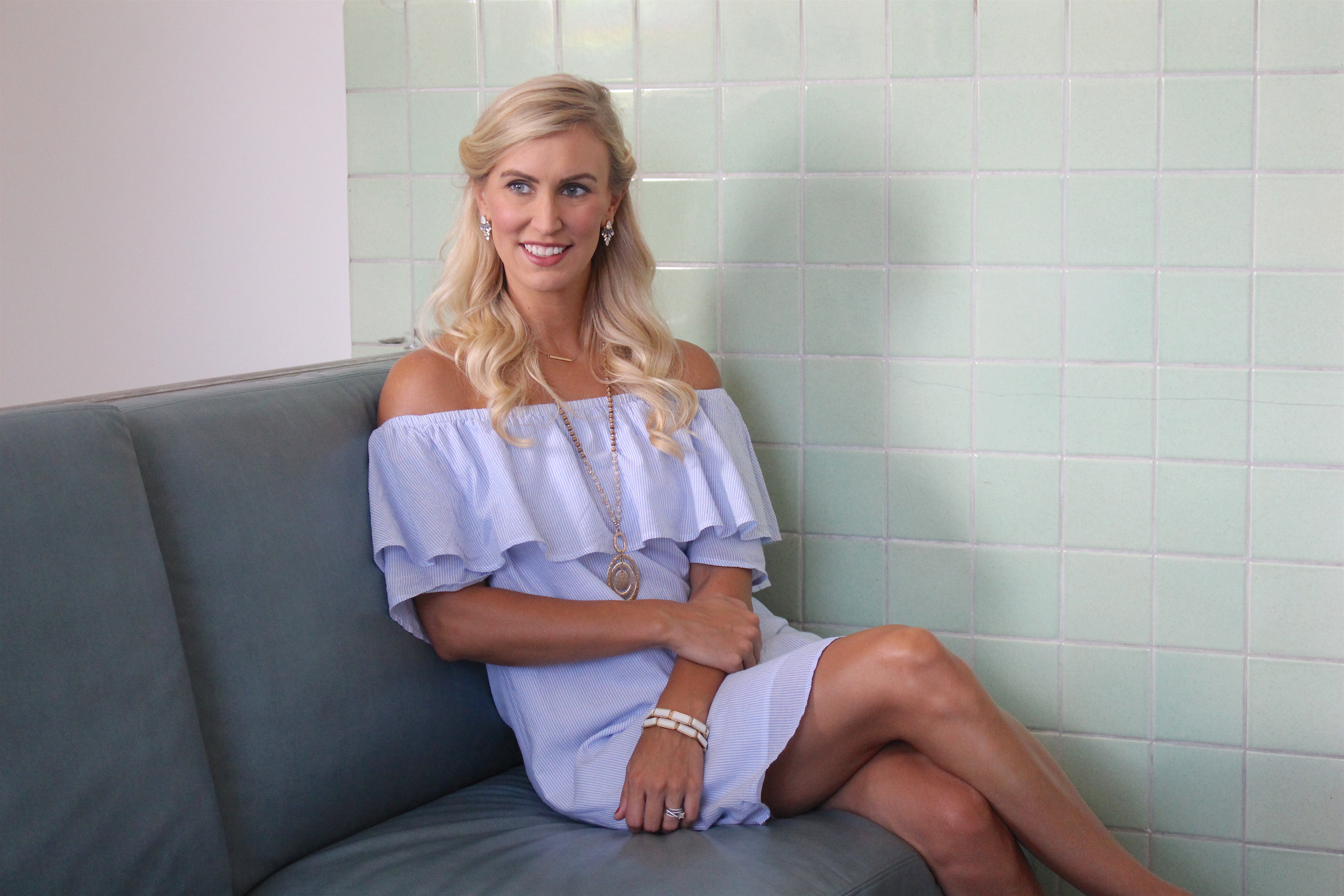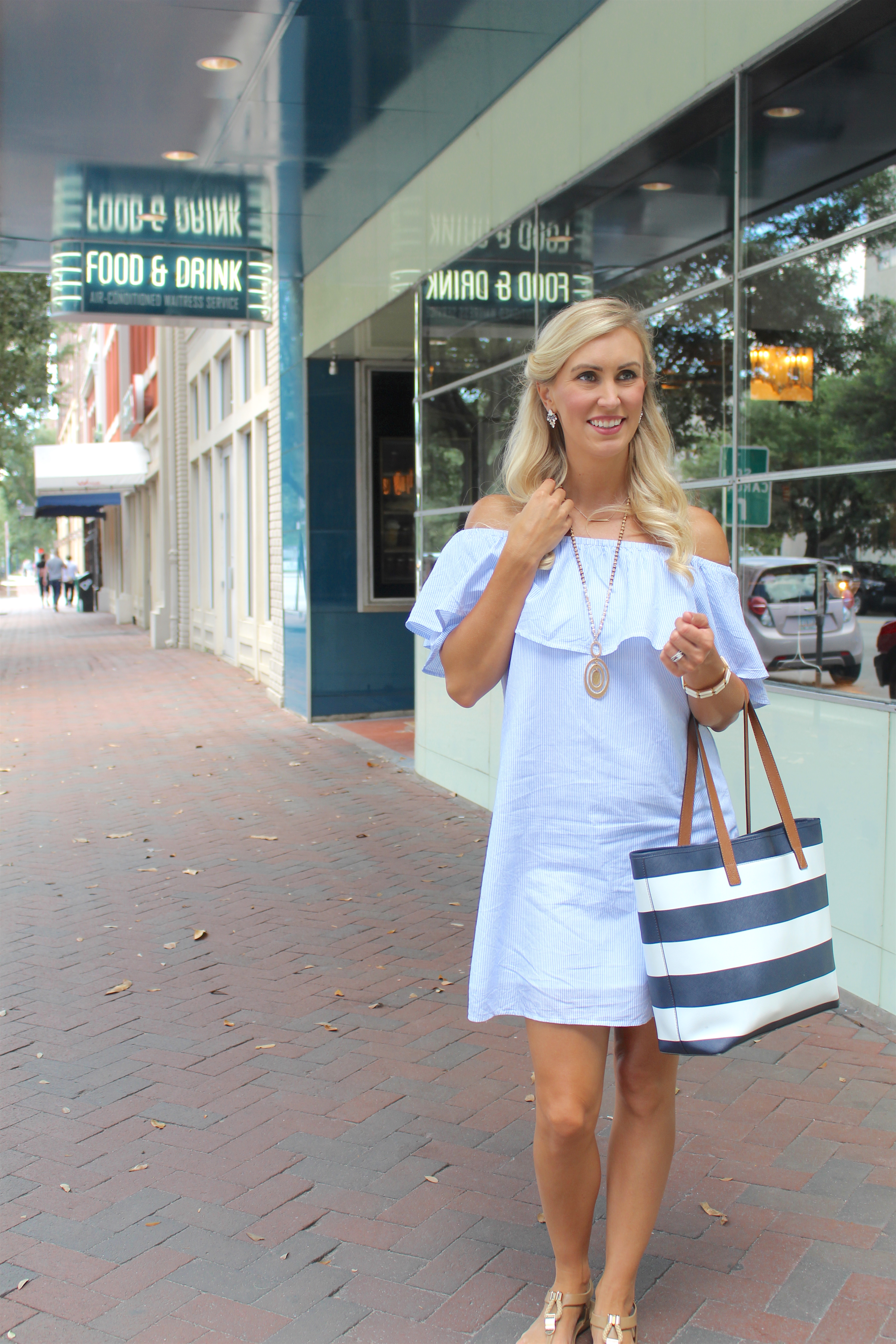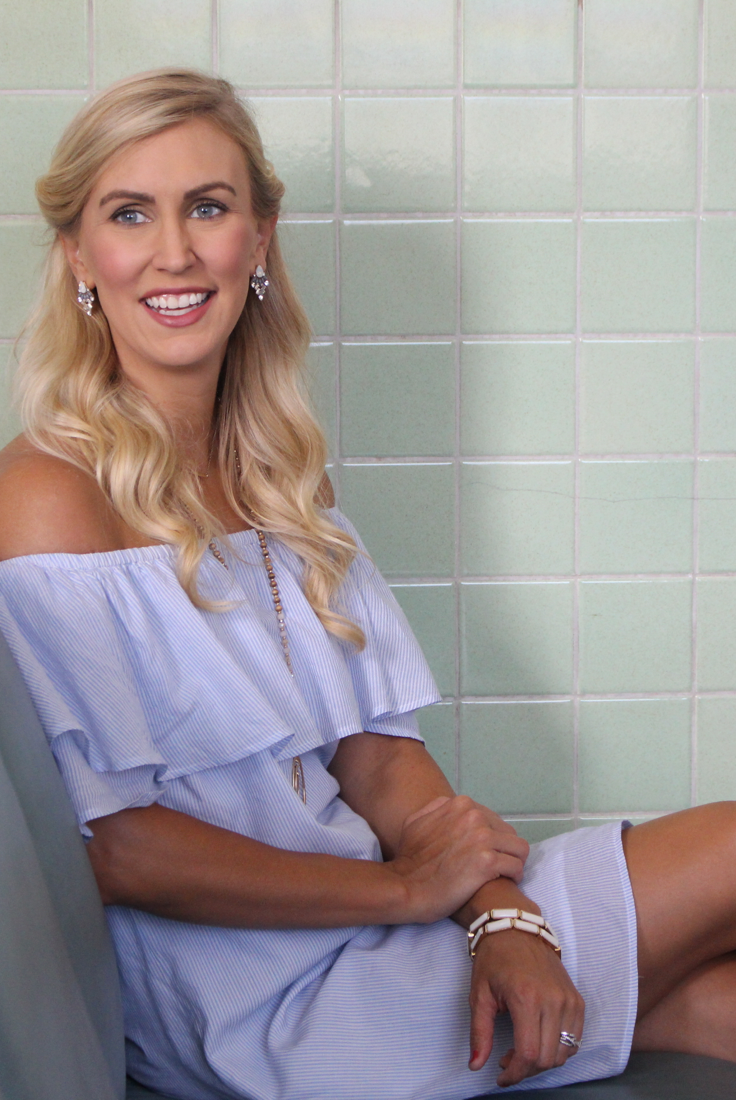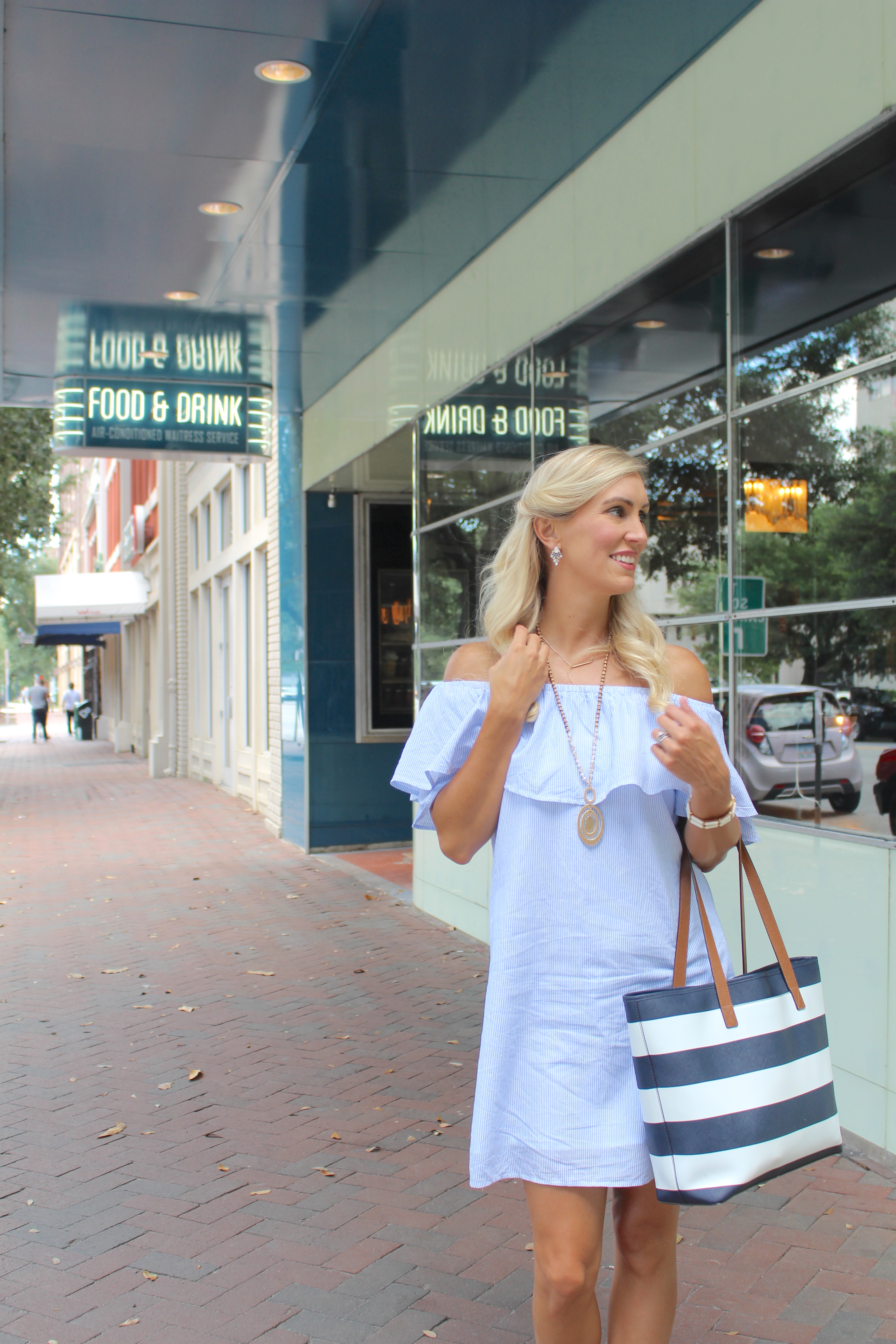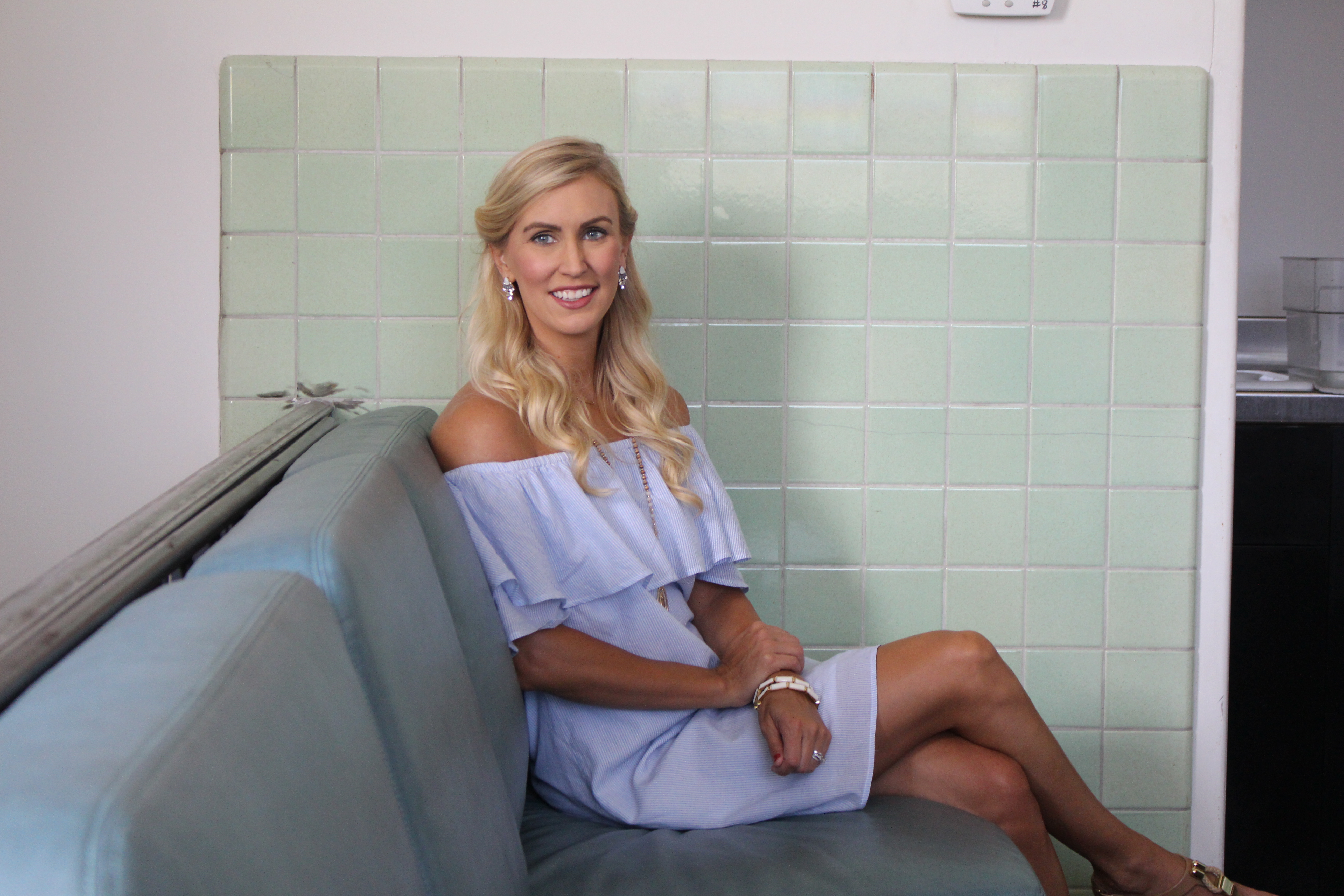 The light cotton fabric made it super airy and the perfect dress for exploring Georgia's oldest city during a hot June day.  You know there are those pieces that you see in the store, fall in love with it, don't purchase it, and then later regret not taking it home?  Well, this wasn't going to be that piece for me.  It was a great price, I adored the ruffles and the light blue color (my favorite) was perfect for summer.
Whenever I pack to traverse a new city or embark on my next adventure, my go-to move is to make things simple and pack a dress.  Jazz it up with a few accessories and you're all set!  It's easy to be feminine but comfortable while traveling if you think about the activities you've lined up for your trip.  I knew that our time in Savannah would feature a bit of shopping and dining, so I made sure to wear this dress on the day that I didn't ride my bike.
Insider Tip: When in doubt, throw on a pair of hot pants under your dress (or carry them in your bag)  in case you change up your plans, want to get a little more active and need a little coverage.  
I've pulled together a few blue sundresses & accessories you should check out for your next adventure at home or afar:
---